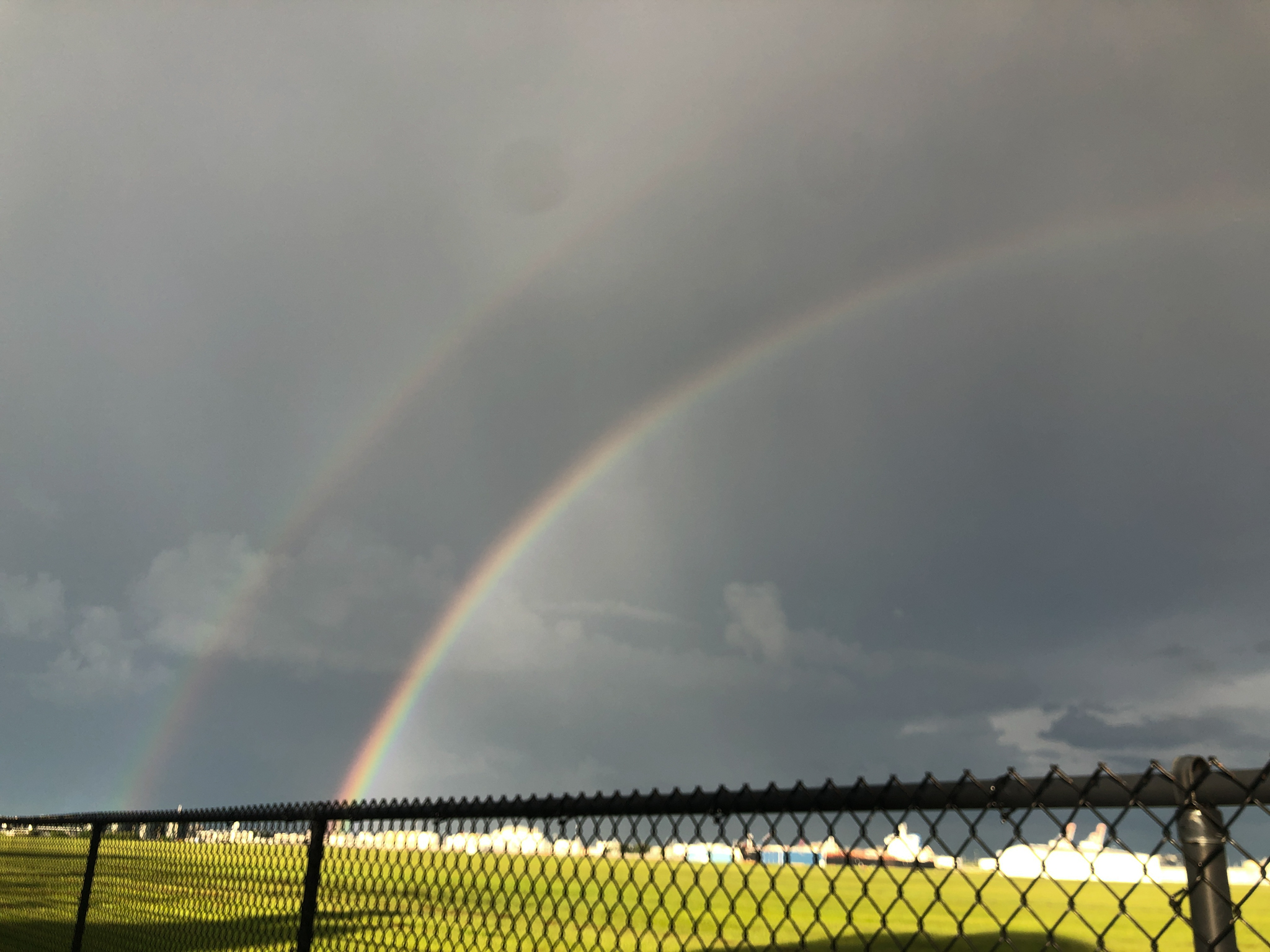 The afternoon thunderstorms brought some amazing rainbows. I saw this double over the port. Toby said it was actually a triple.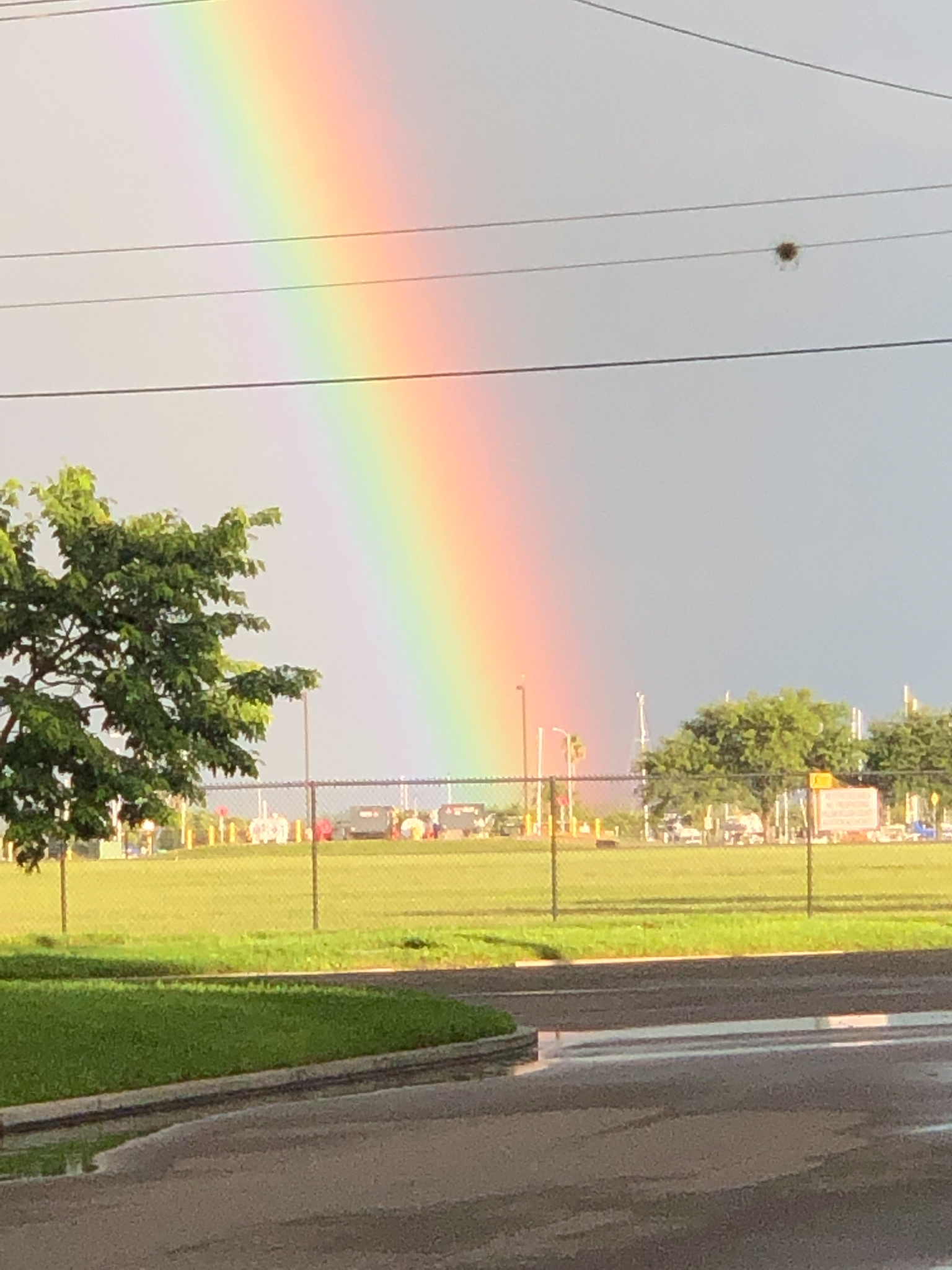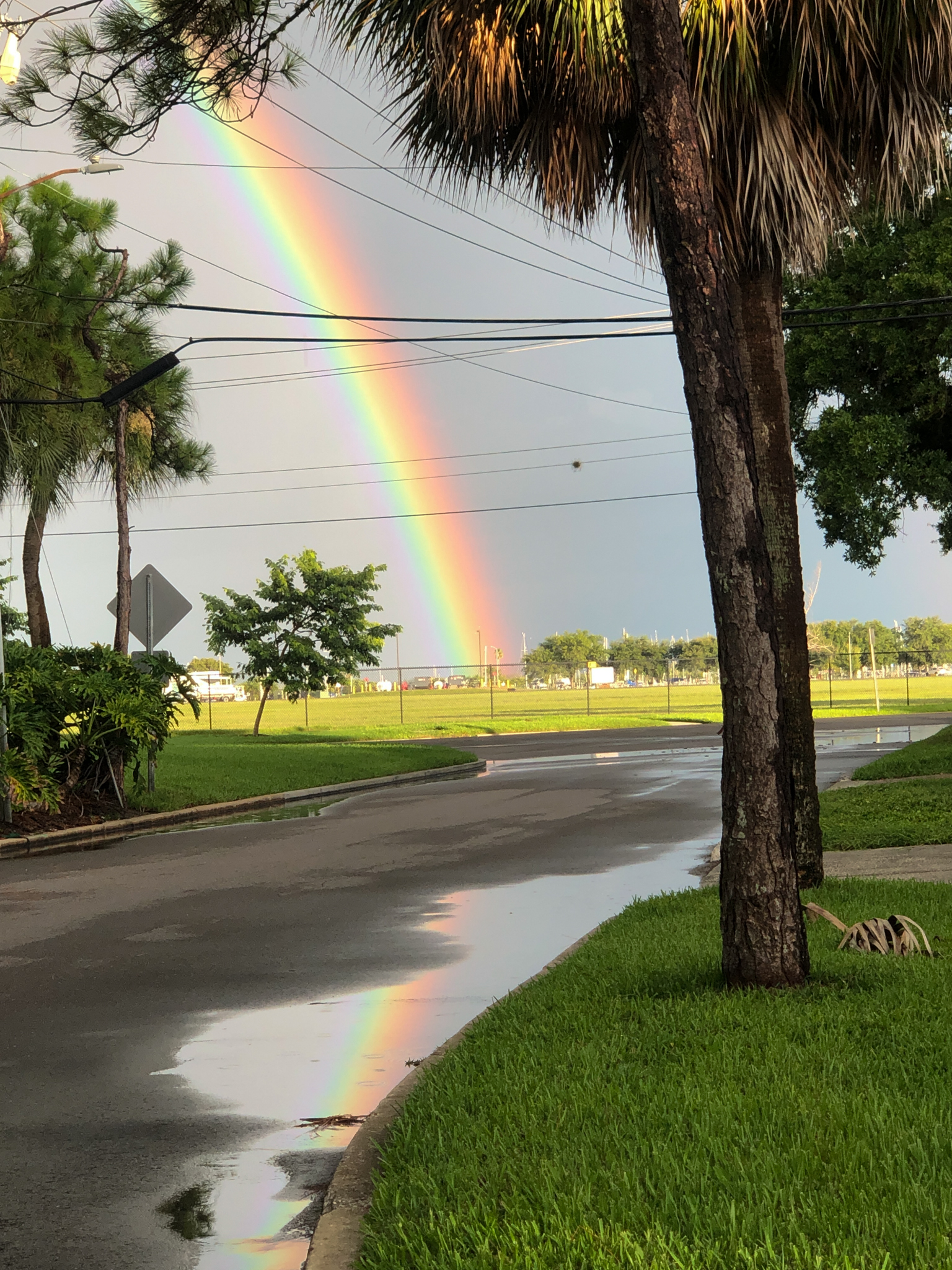 The colors were so intense.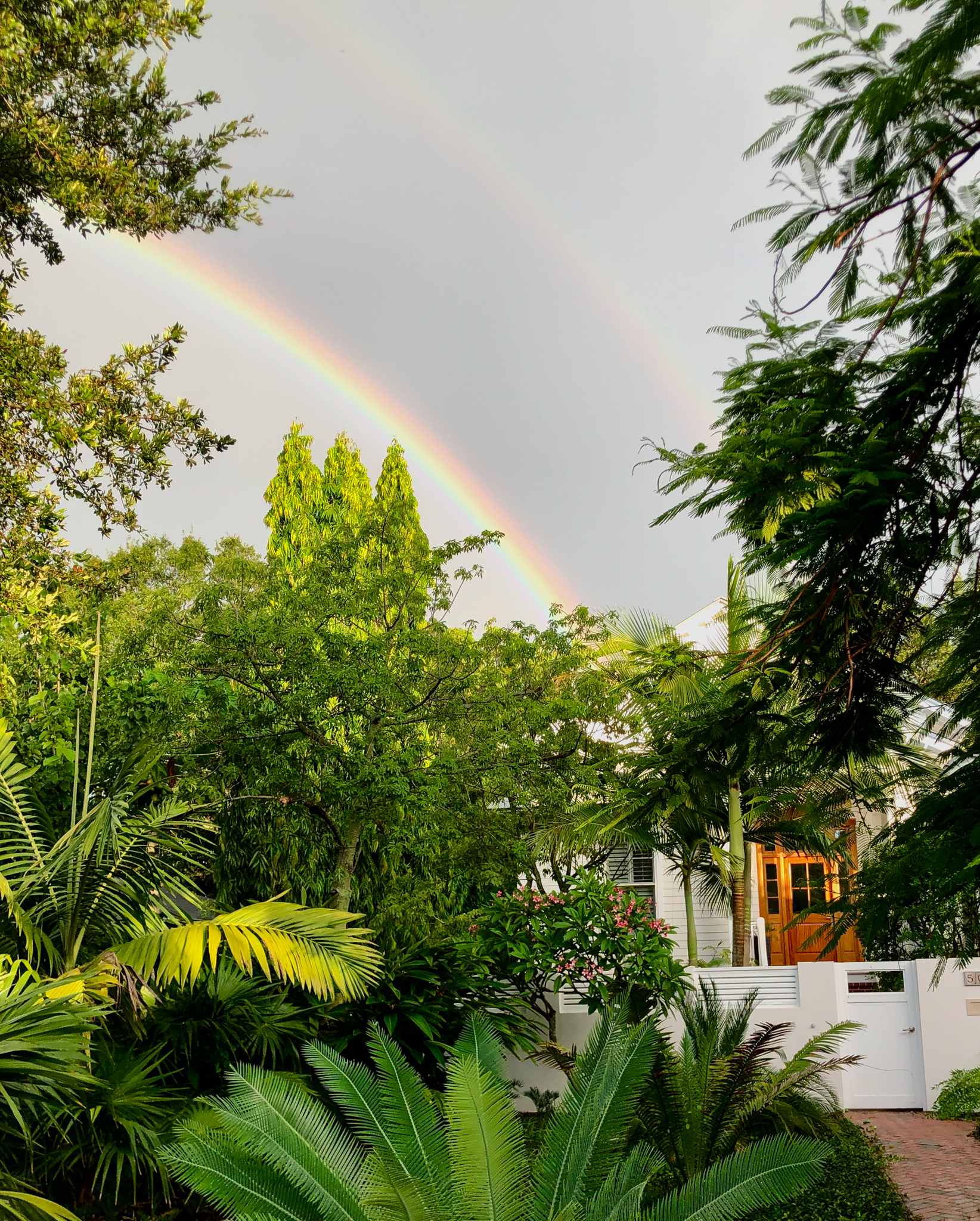 Our cardinal friends hopping around the palm jungle.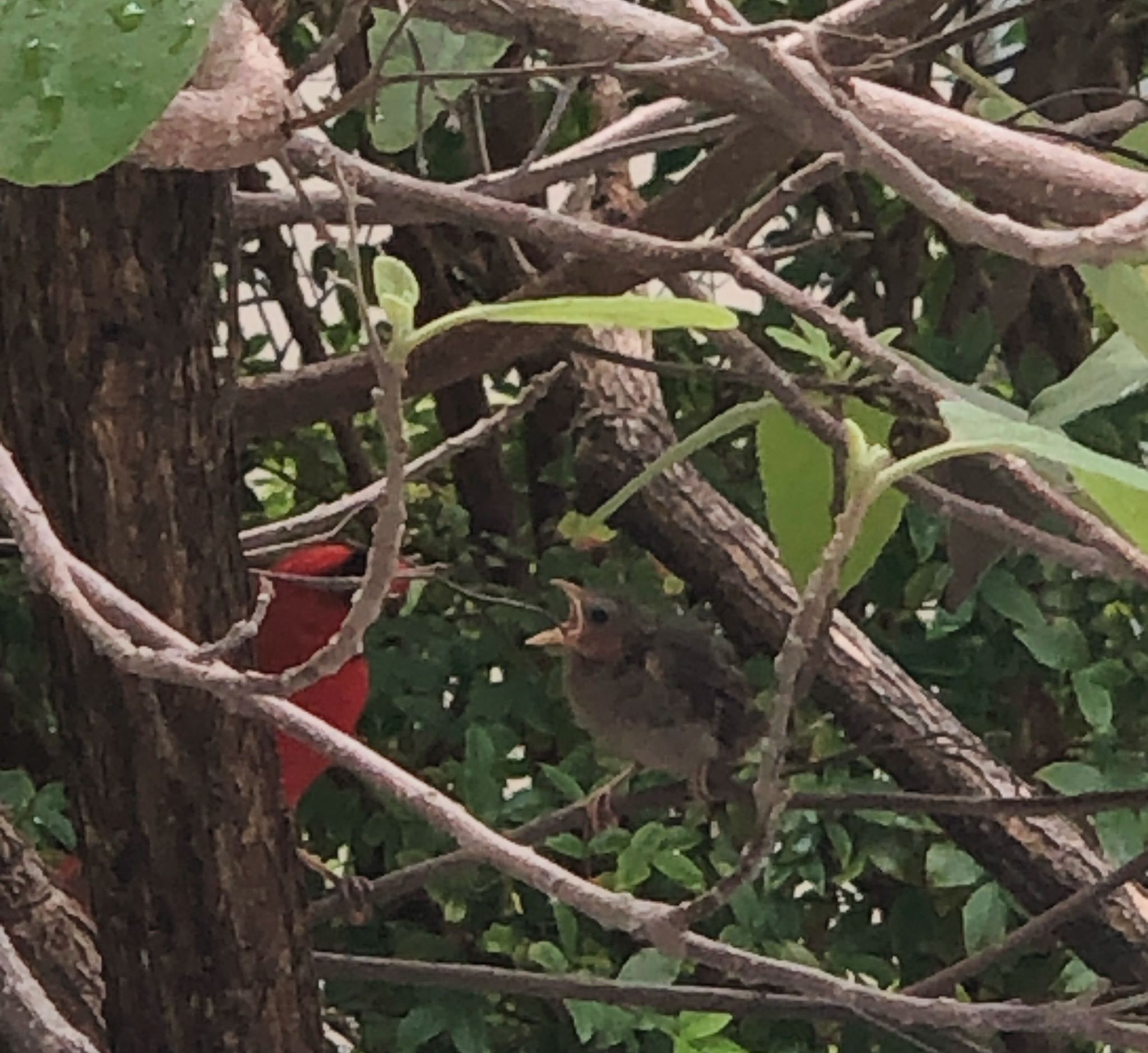 Food for the fledglings.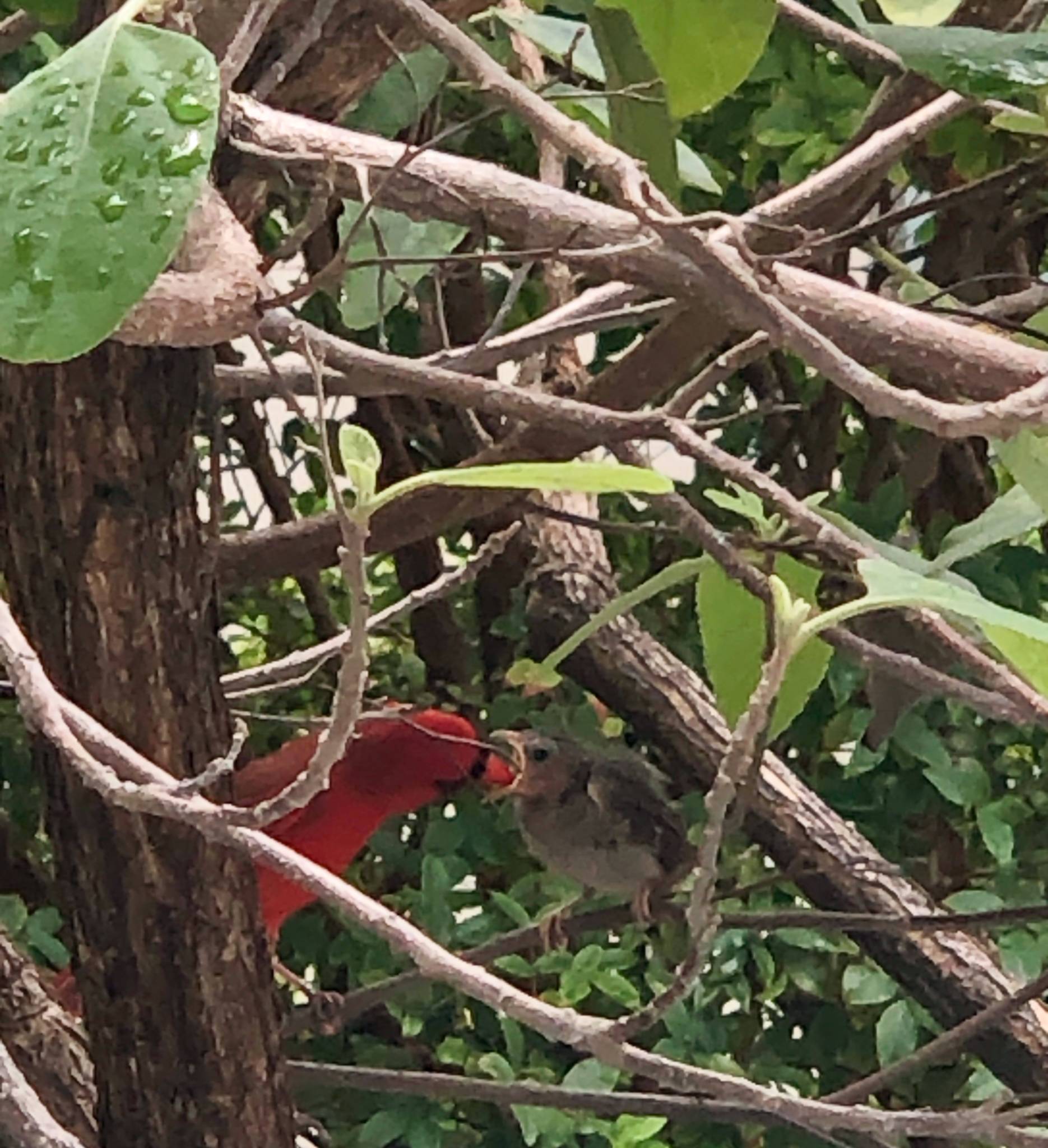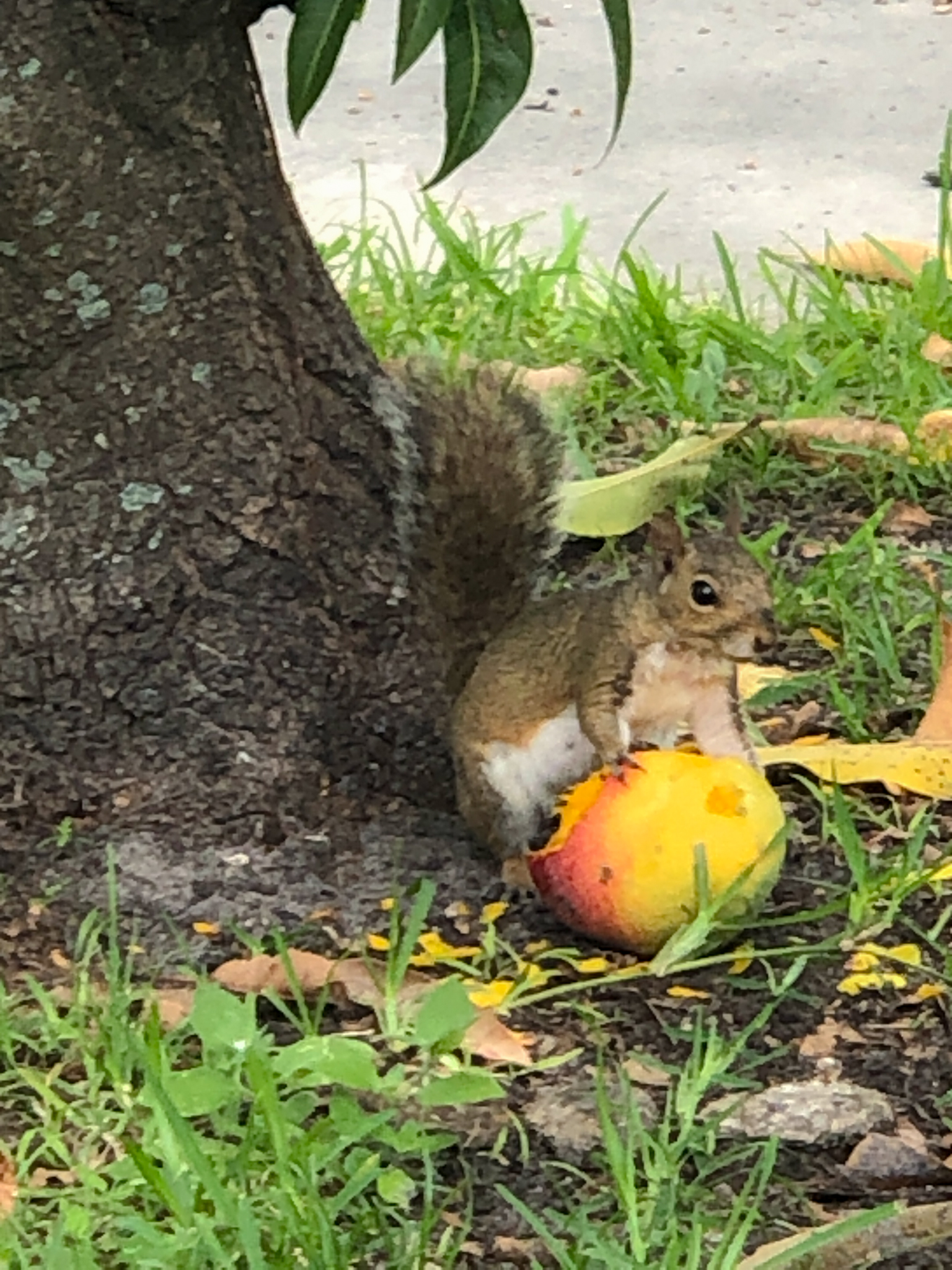 Mango season is winding down. Top 5 this year: Glenn, Pickering, Carrie, Fruit Punch, and Ice Cream. Honorable Mention: Southern Blush, which is a peach disguised as a mango.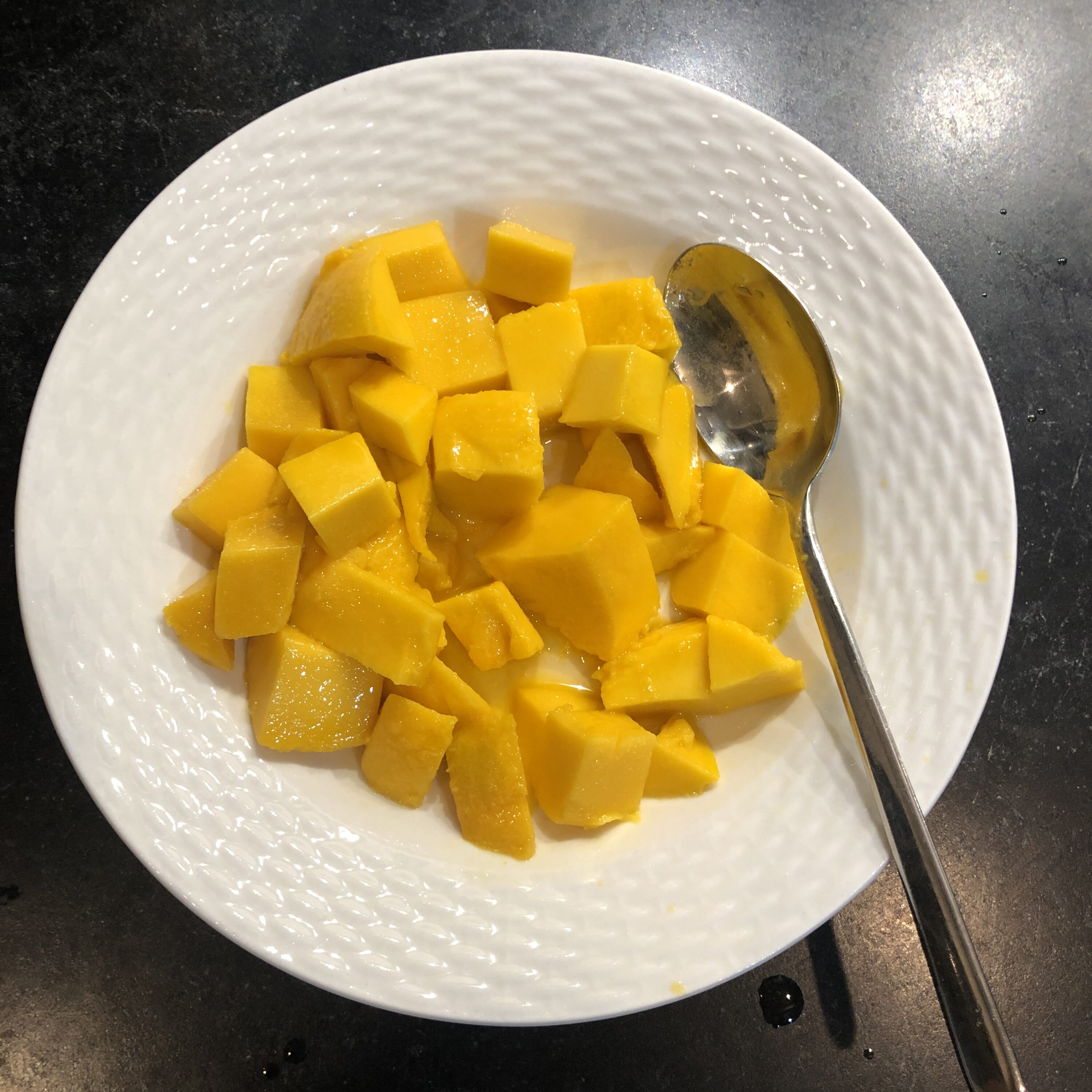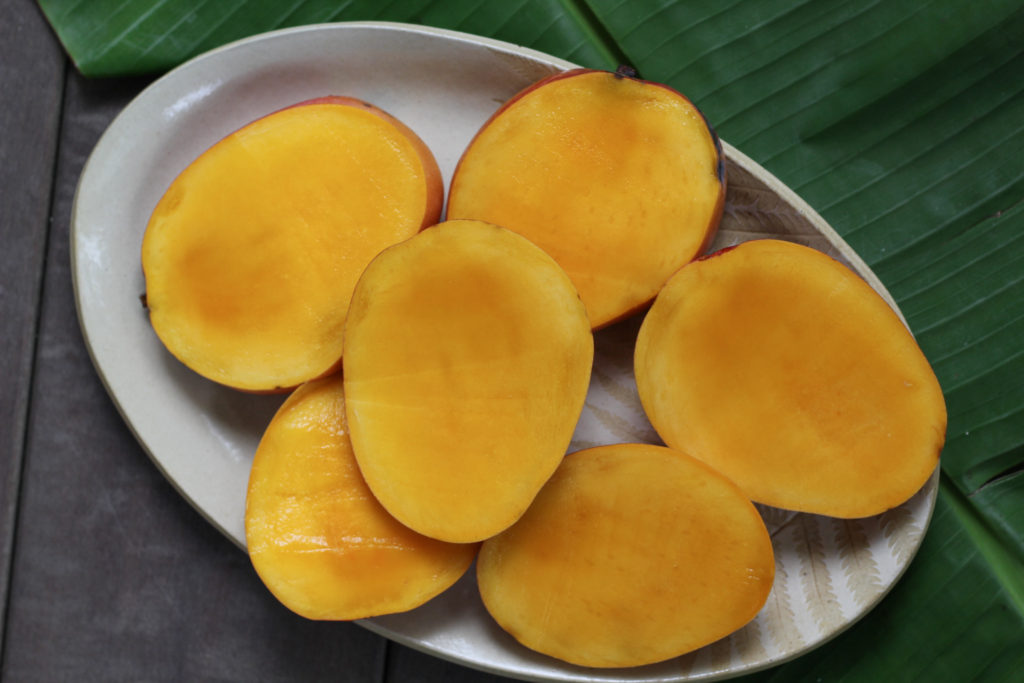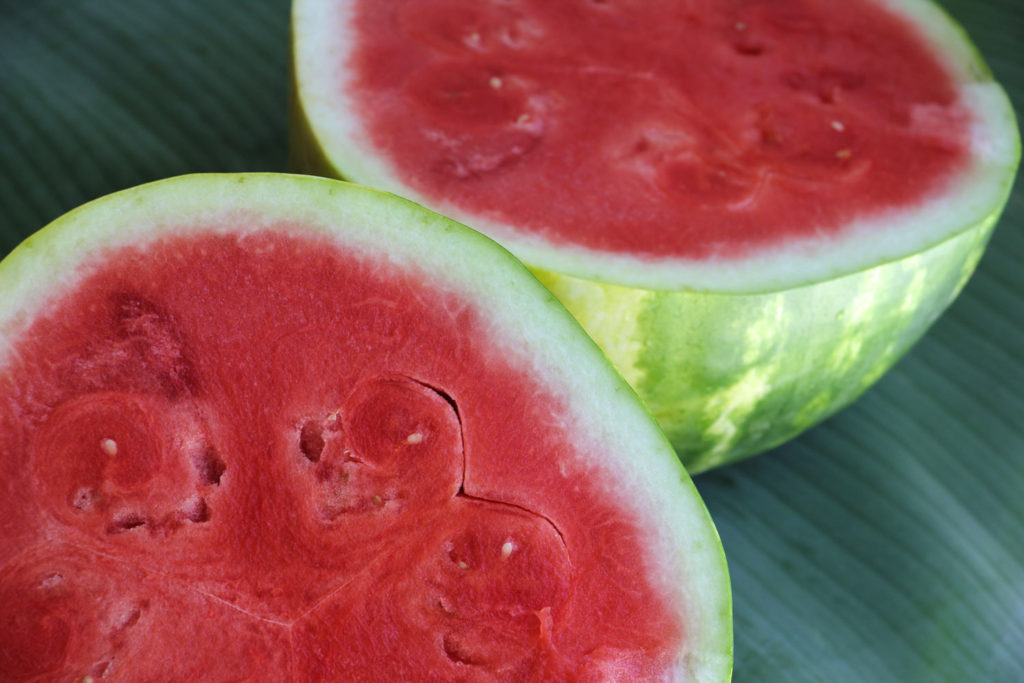 Living on cold fruit and 3 popsicles a day. Plus veggies from Nelson's.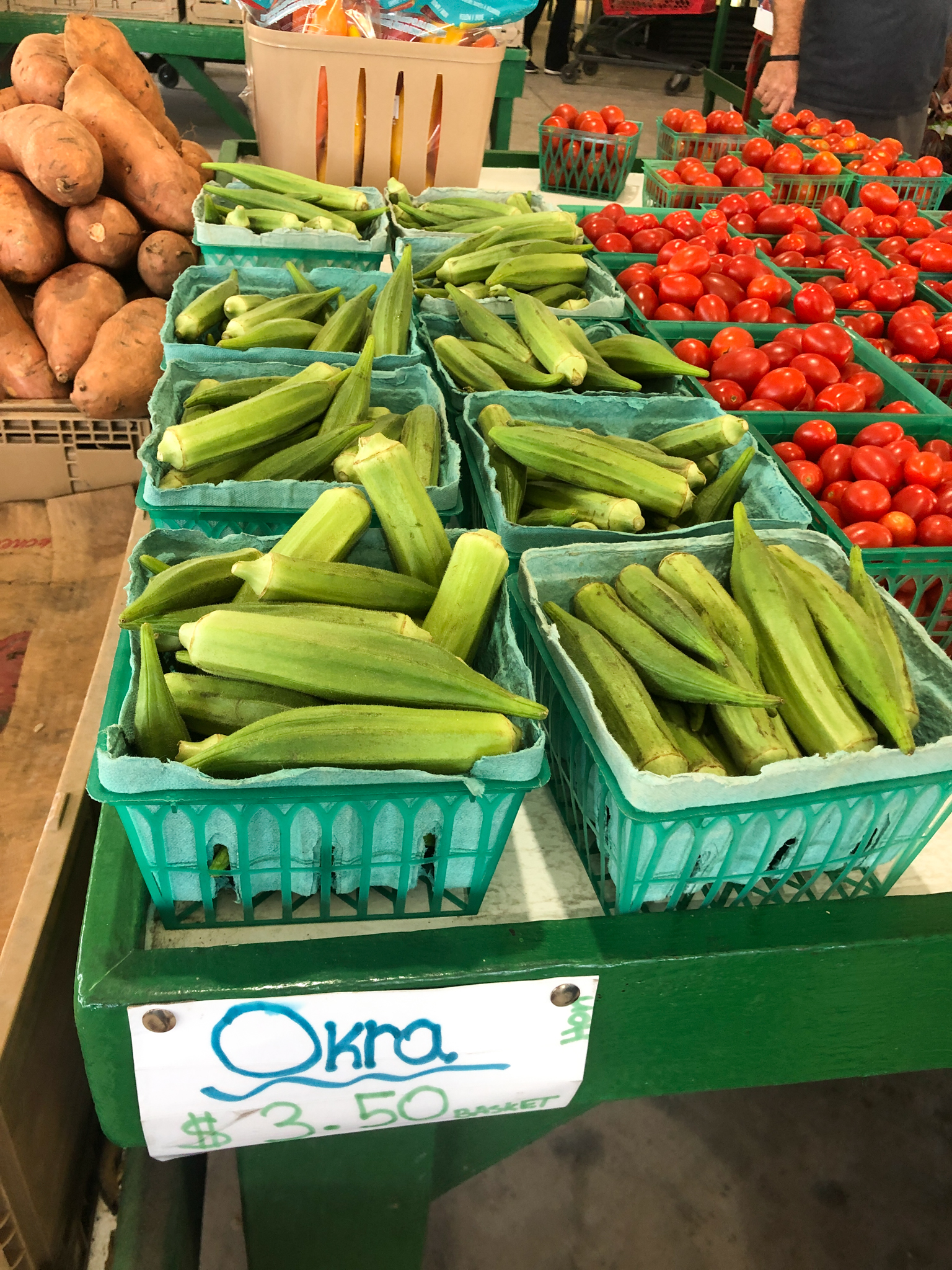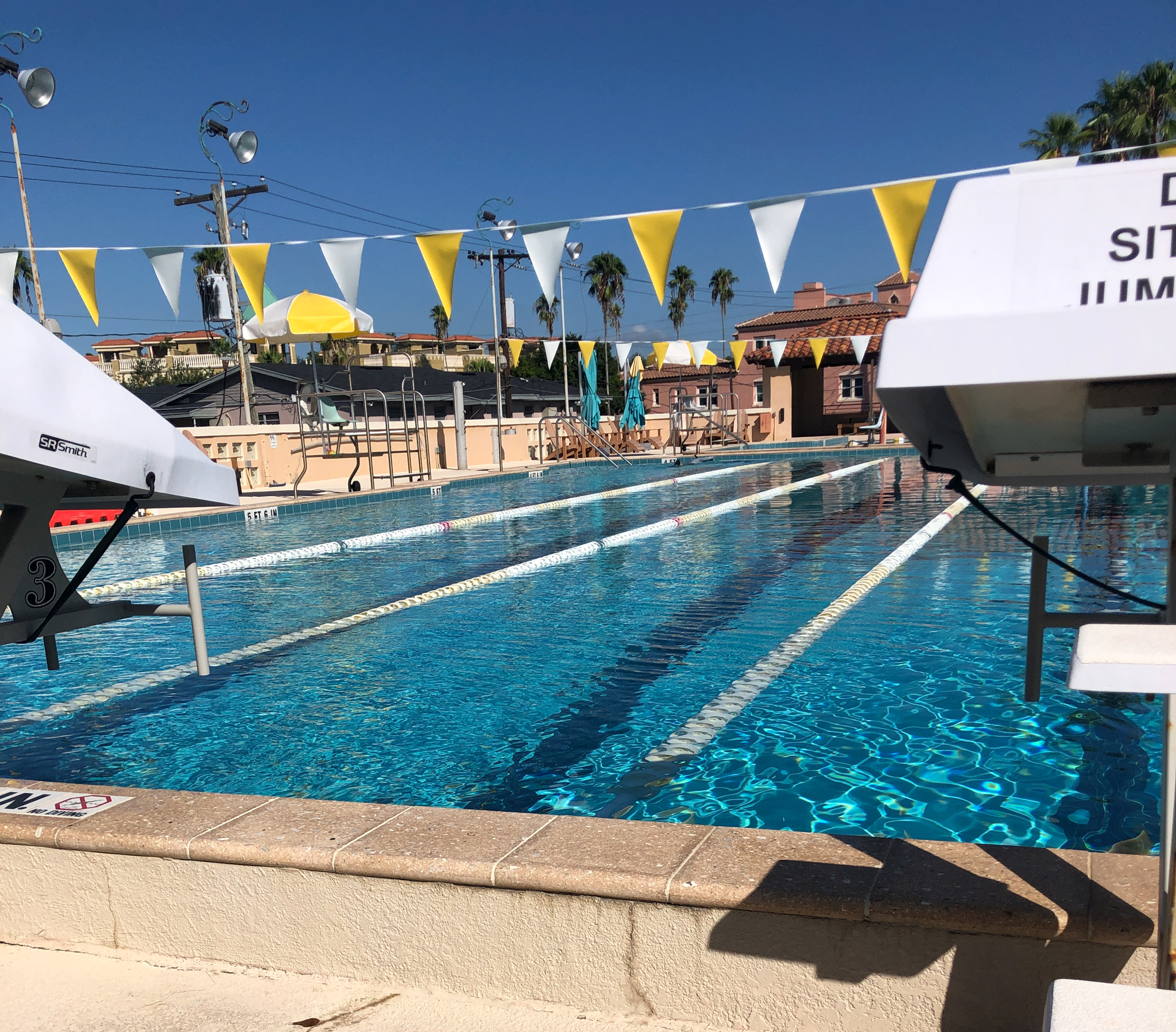 This is the best pool not only because they don't allow kids during lap swim hours… well, mostly that.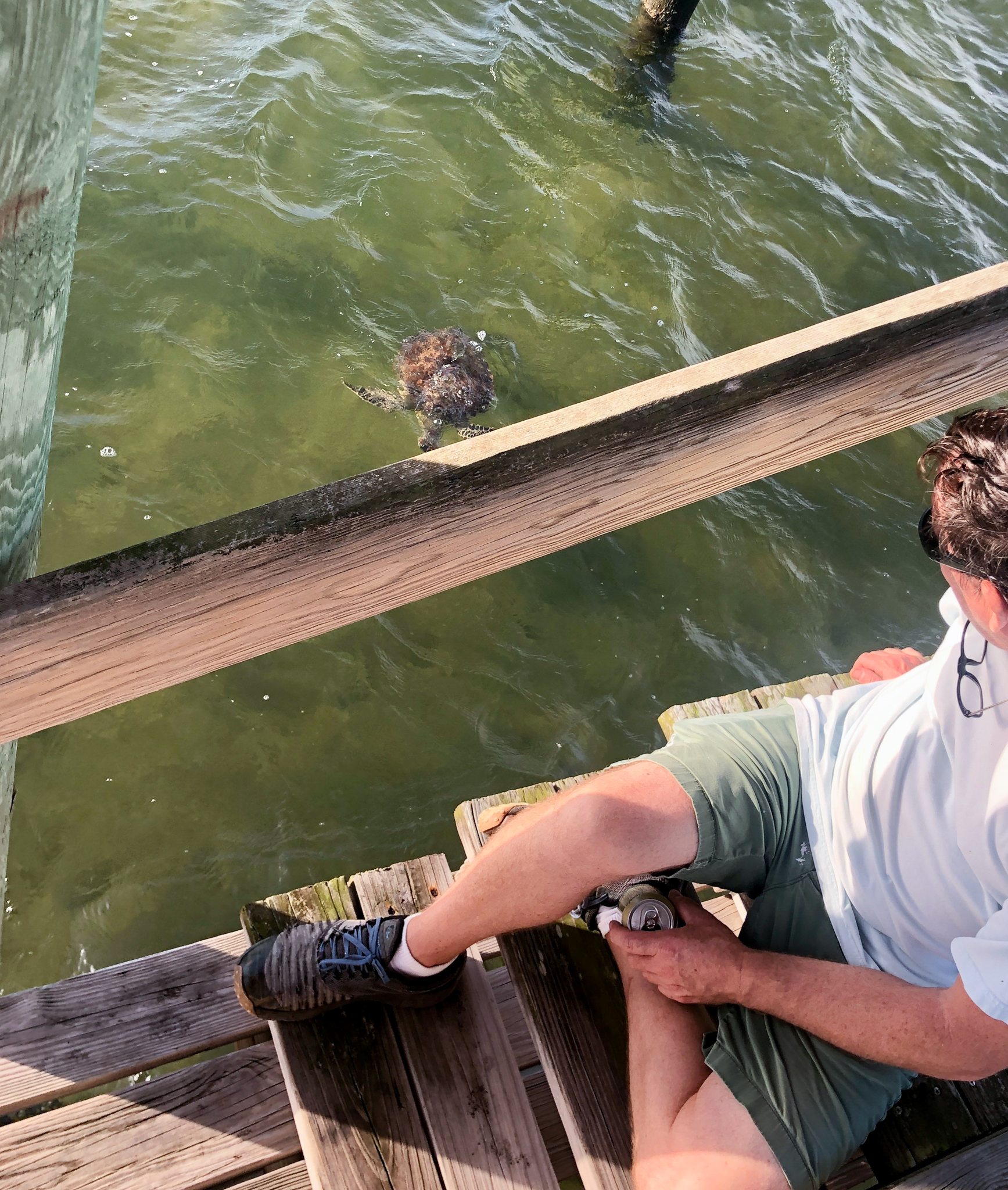 Sea turtle came to visit.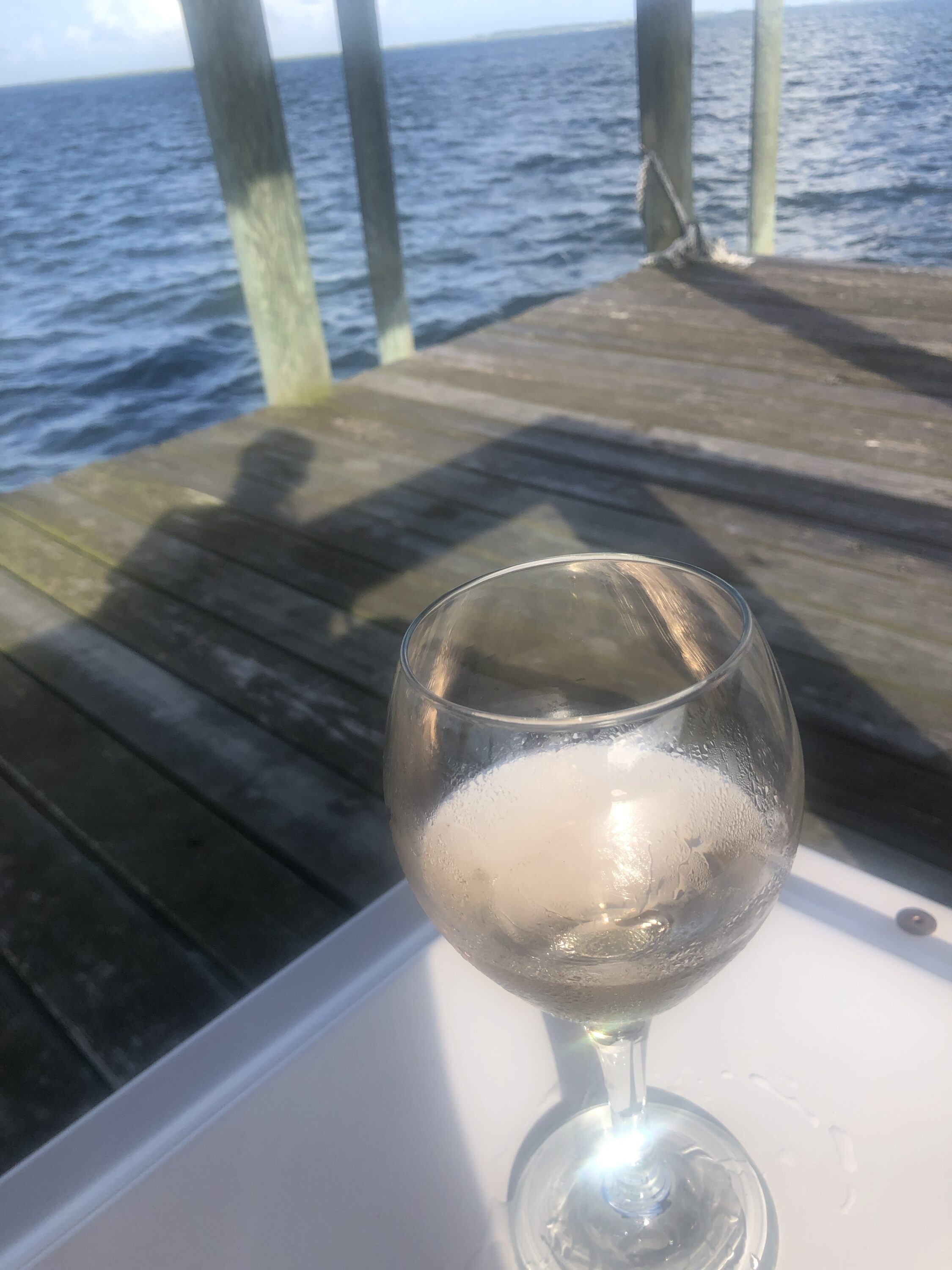 Hope you're making the best of it.