Hello!
These hot humid days are dragging me down, but I'm rewarded with flowers and fruit.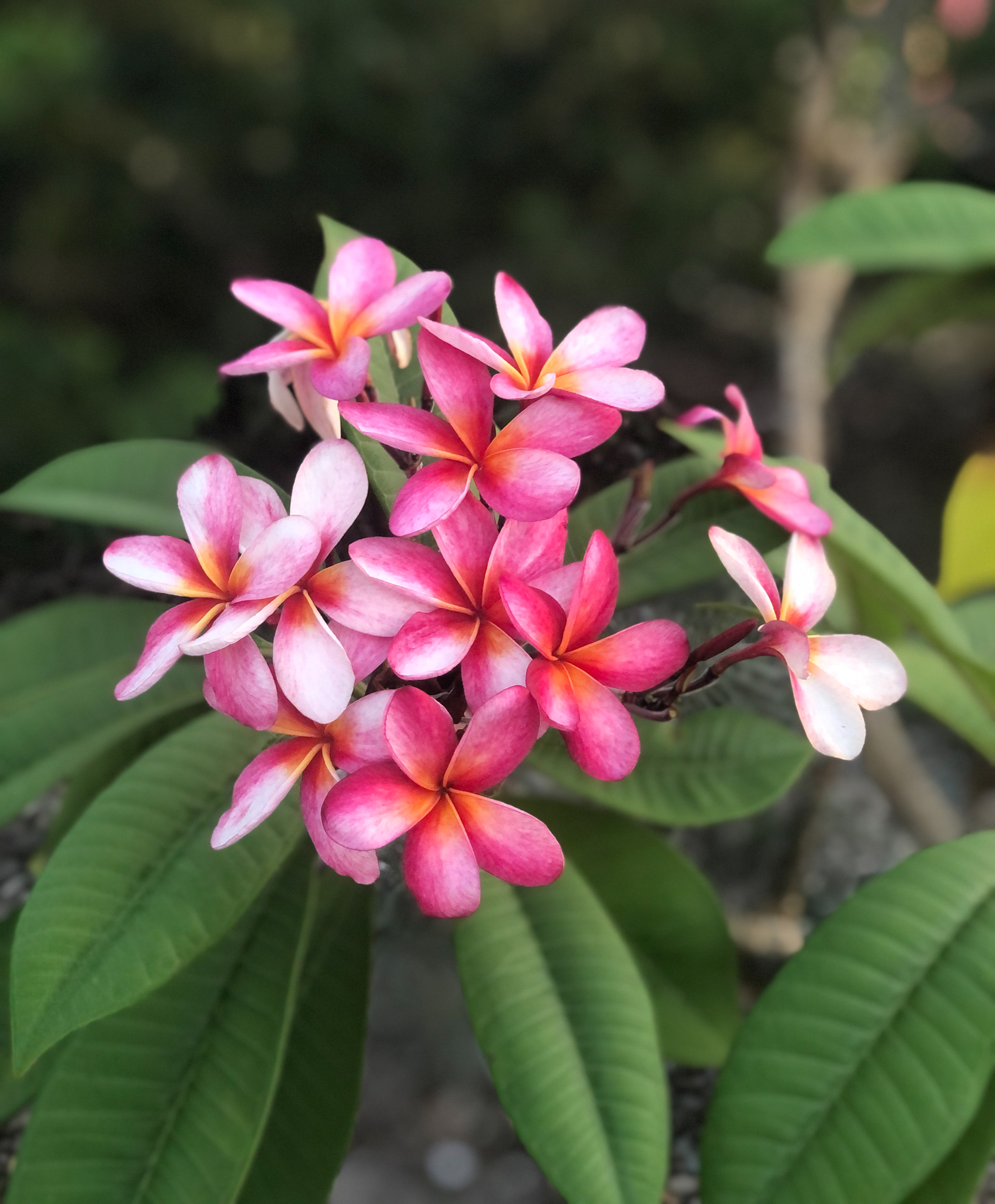 I love the brushstrokes on this frangipani.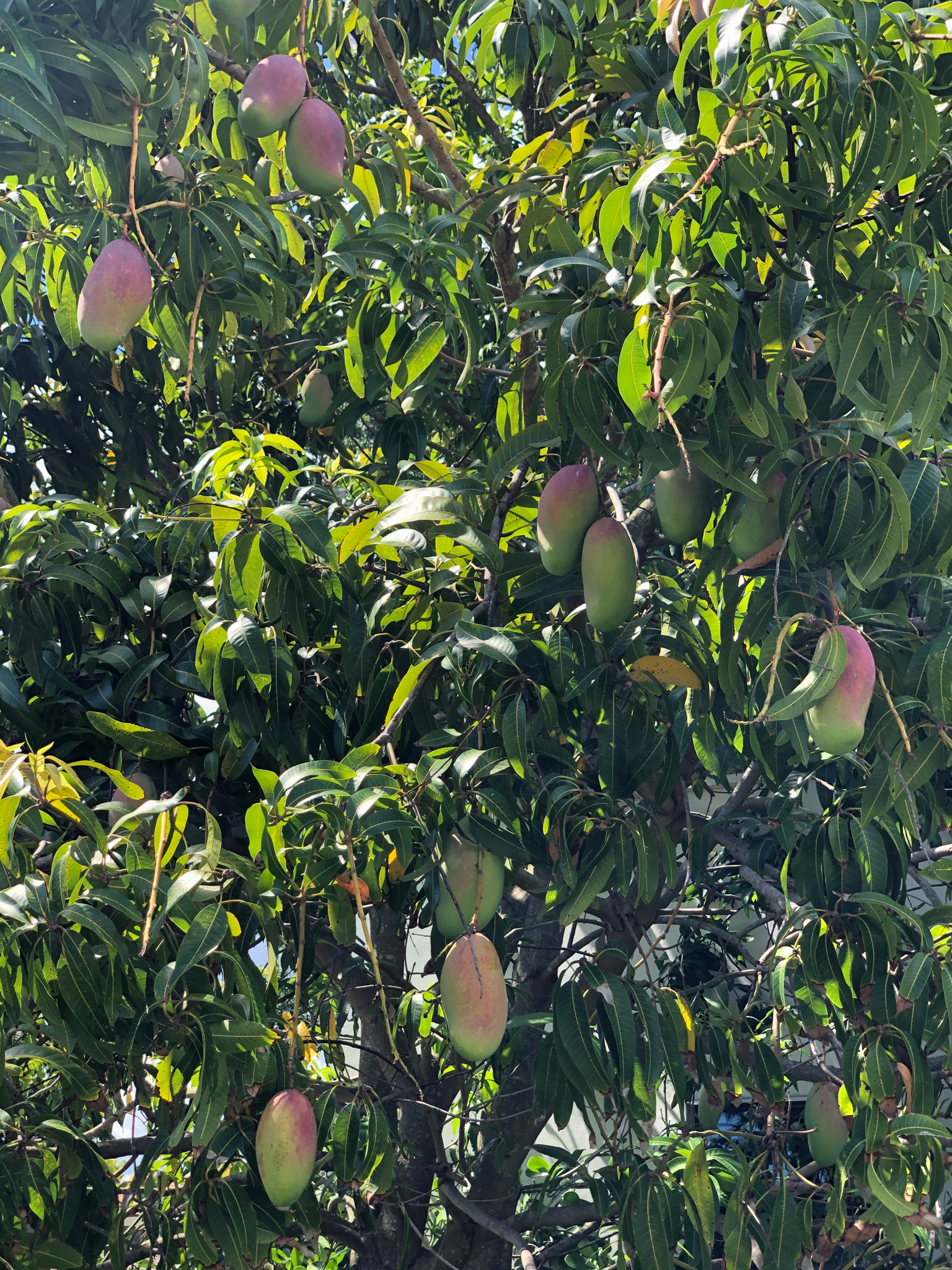 Valencia Pride beauties.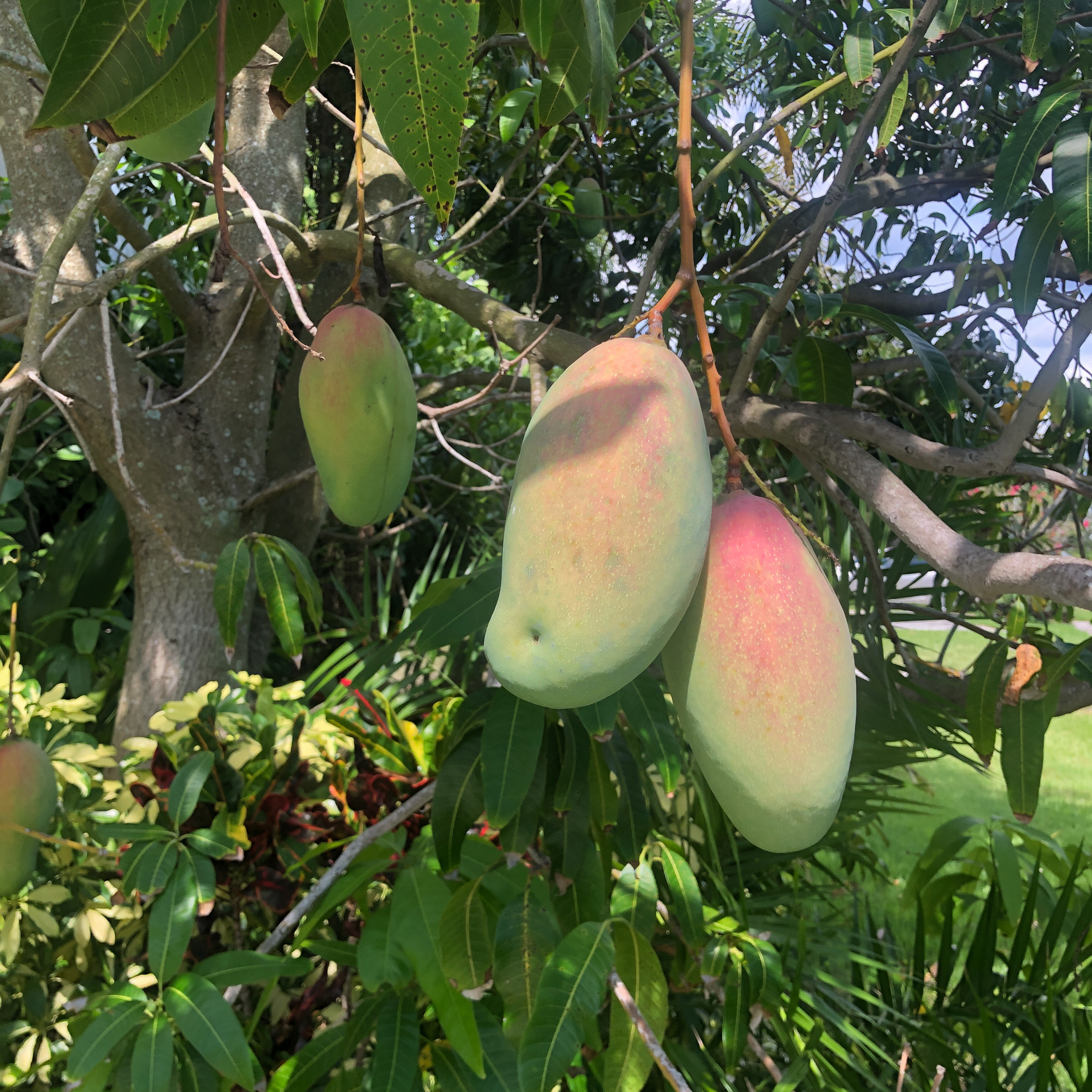 I love a mango dimple!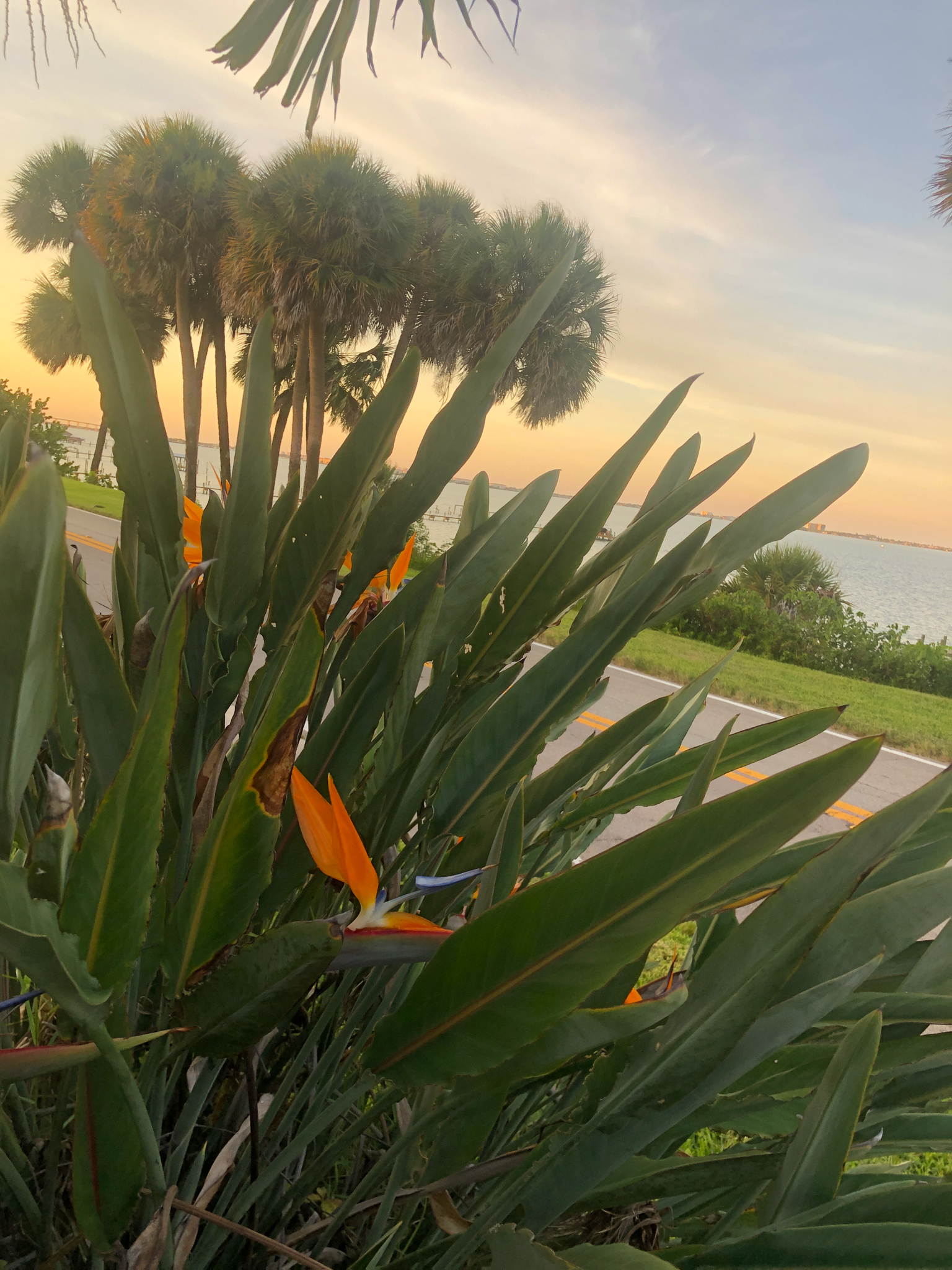 bird of paradise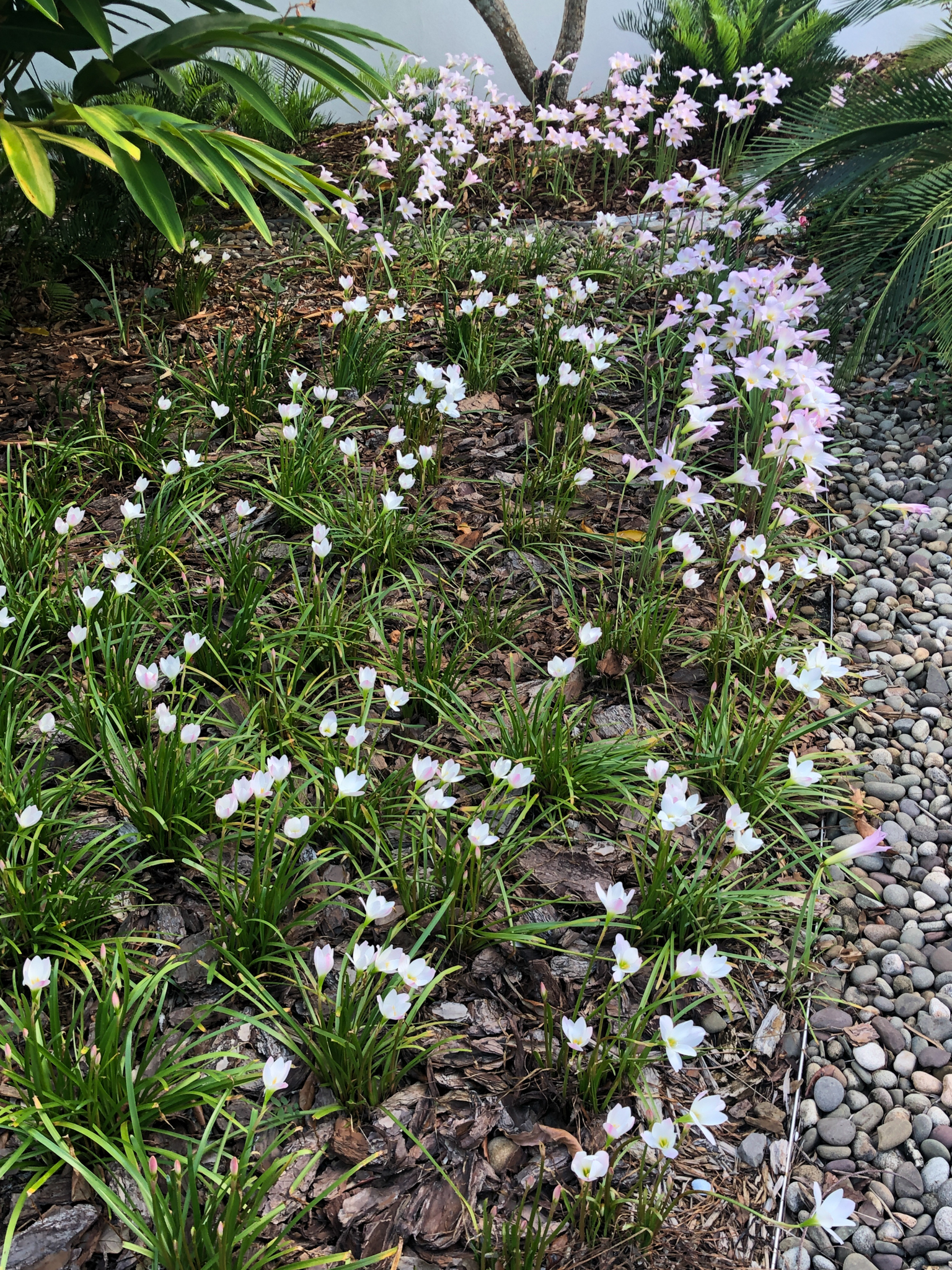 Rain lilies popping.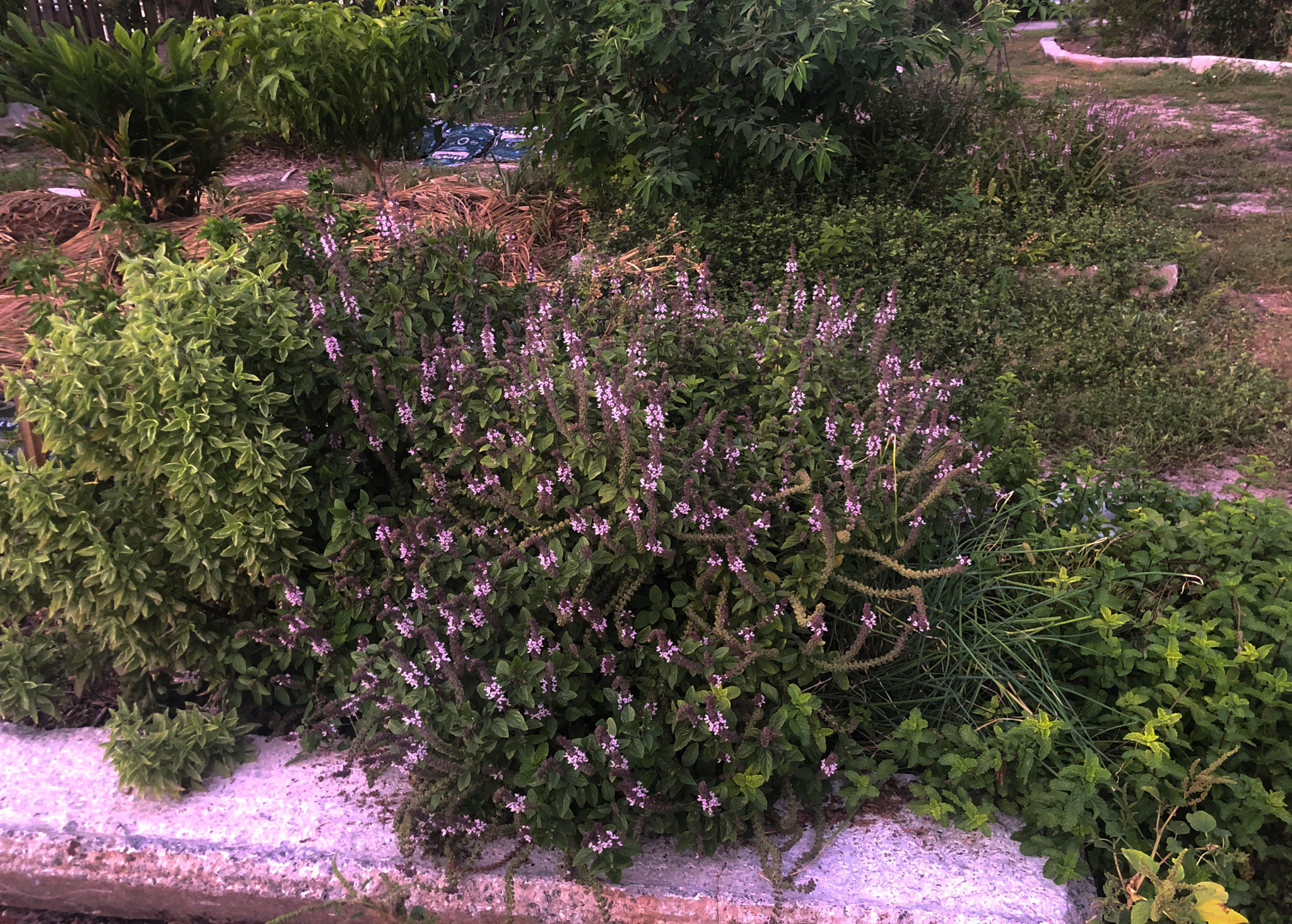 I'm filling more beds with this African blue basil -it's a perennial with sterile seeds, and only propagated by cuttings.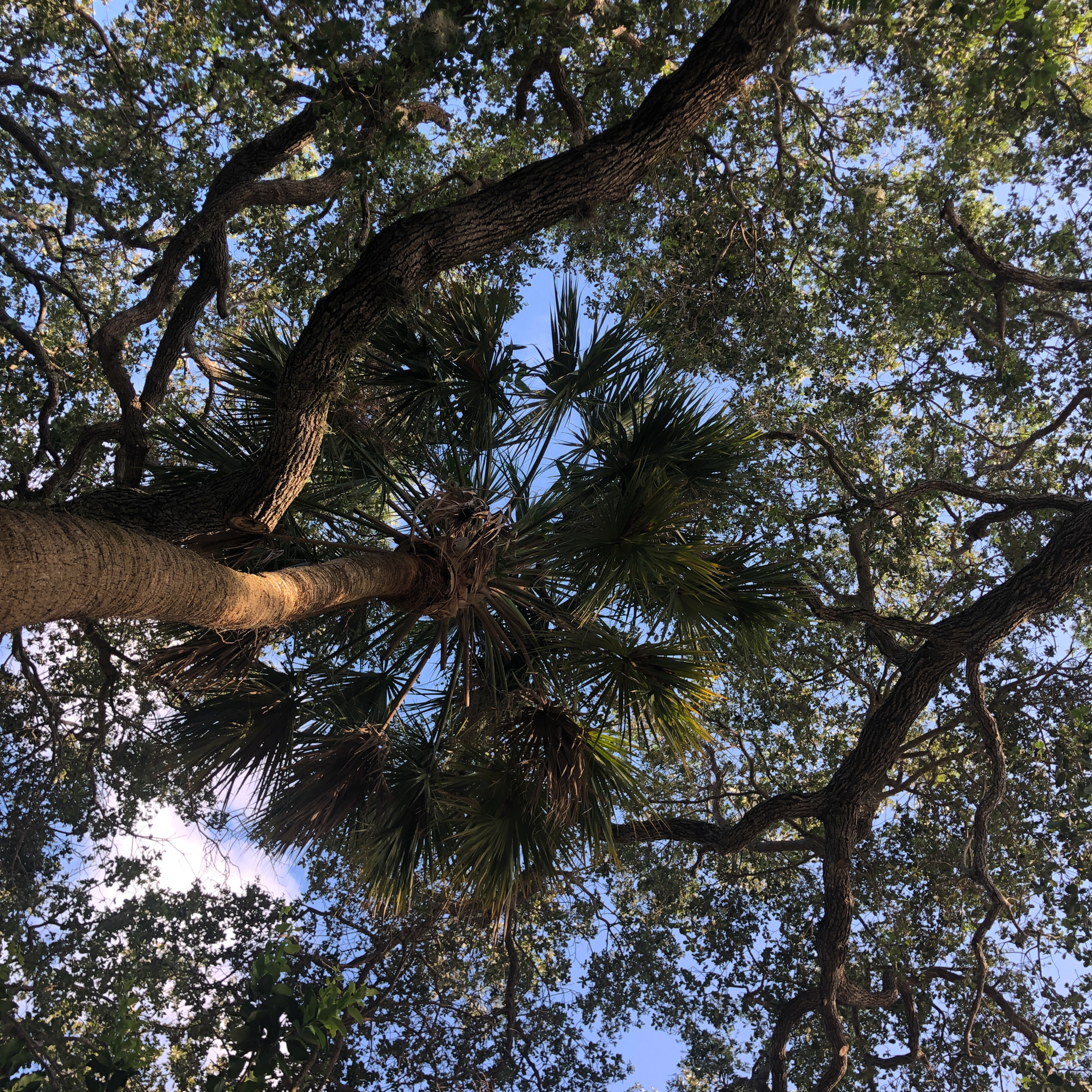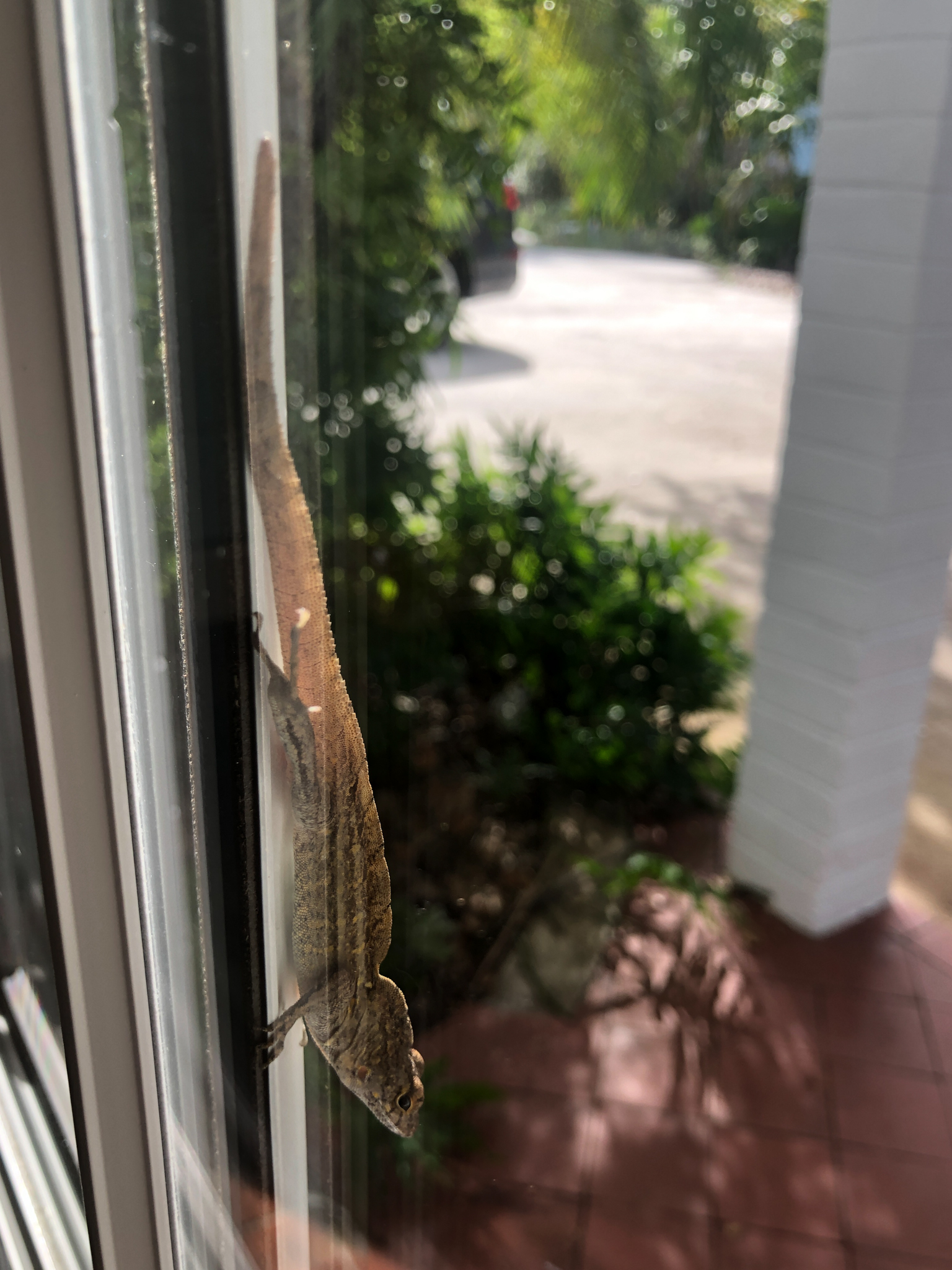 My cat says this anole's days are numbered.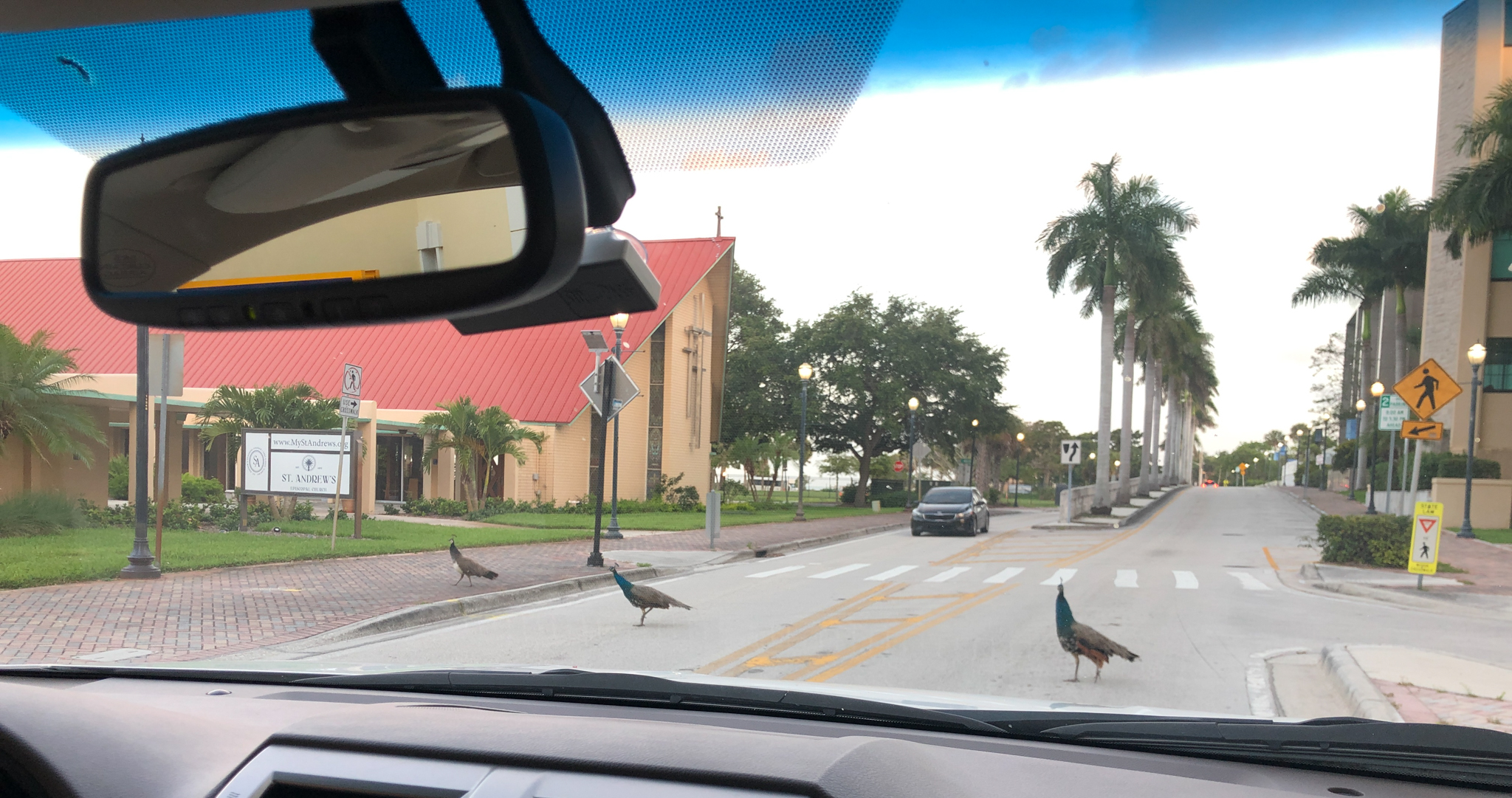 Peacock crossing, Ft. Pierce.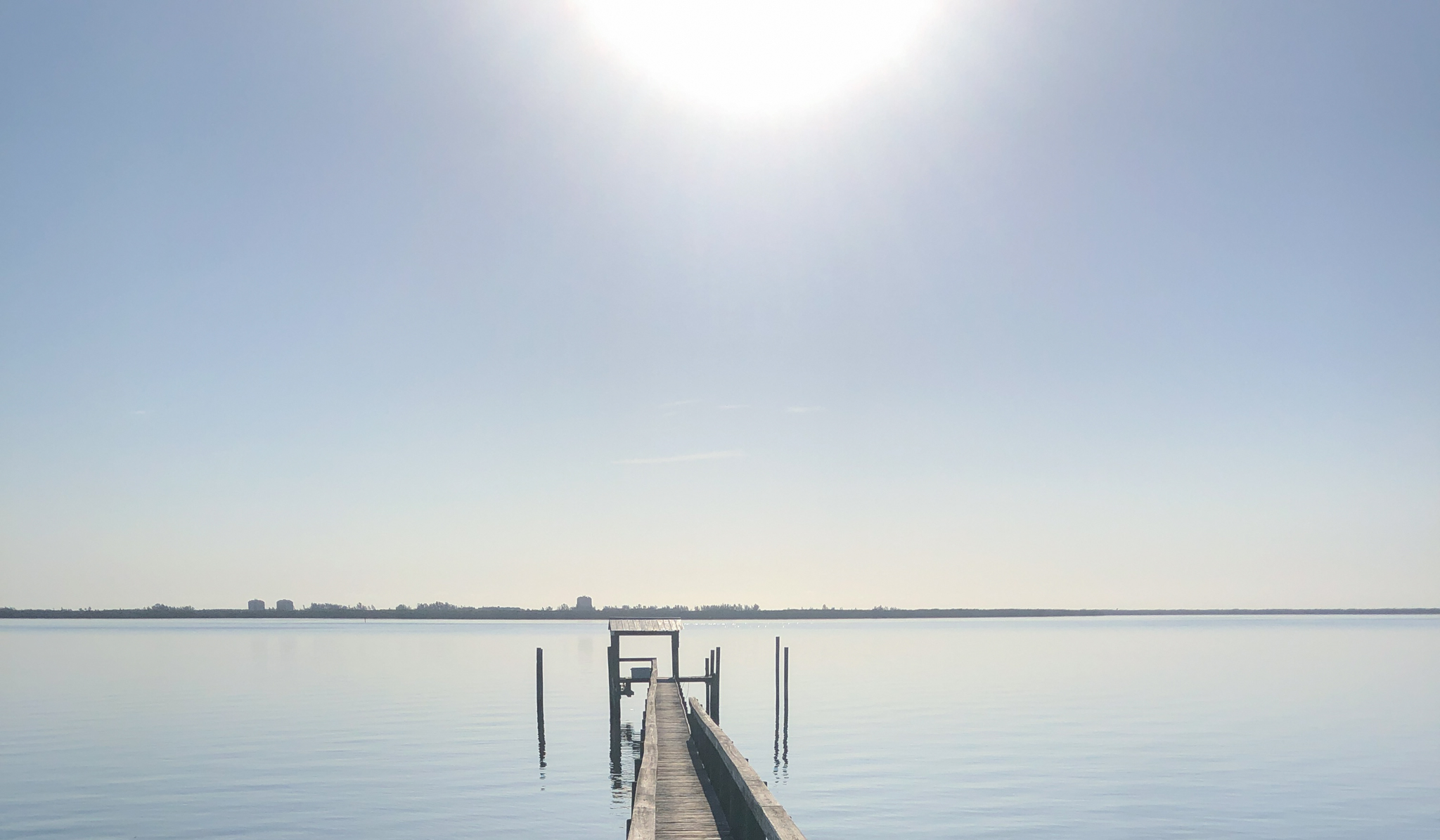 Flat calm mornings. Perfect for swimming.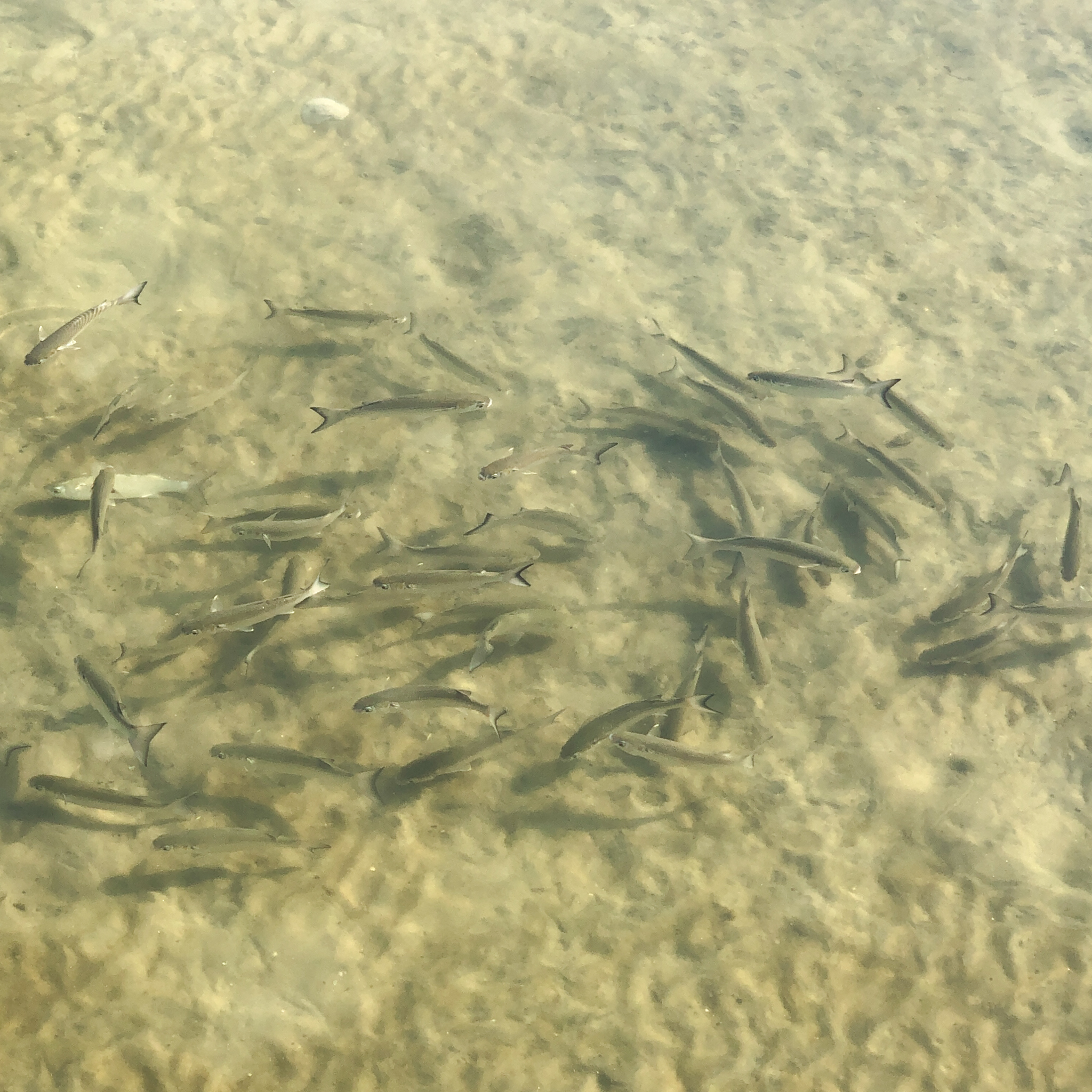 With mullet.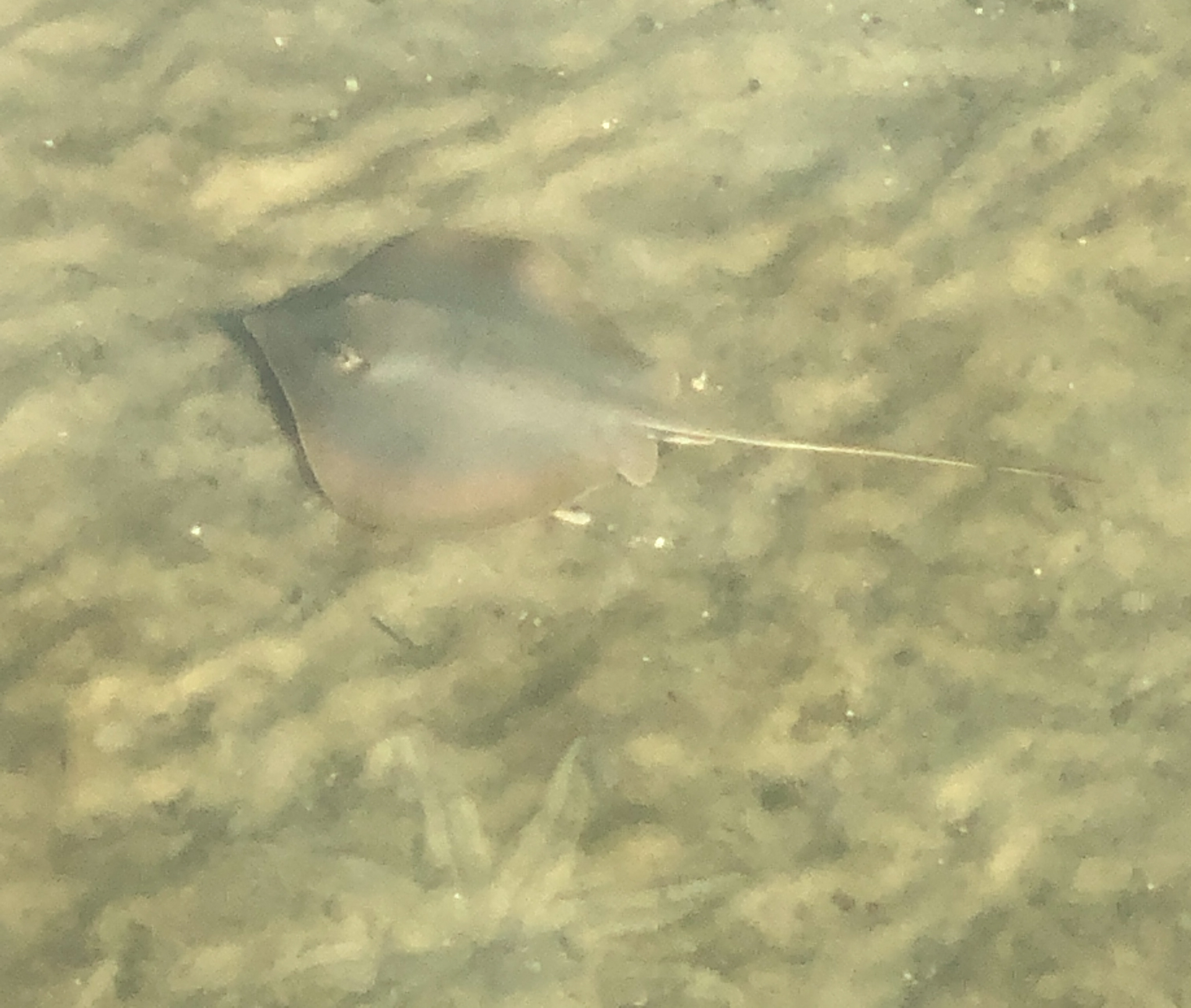 … and stingrays. See the starfish stamp at the bottom?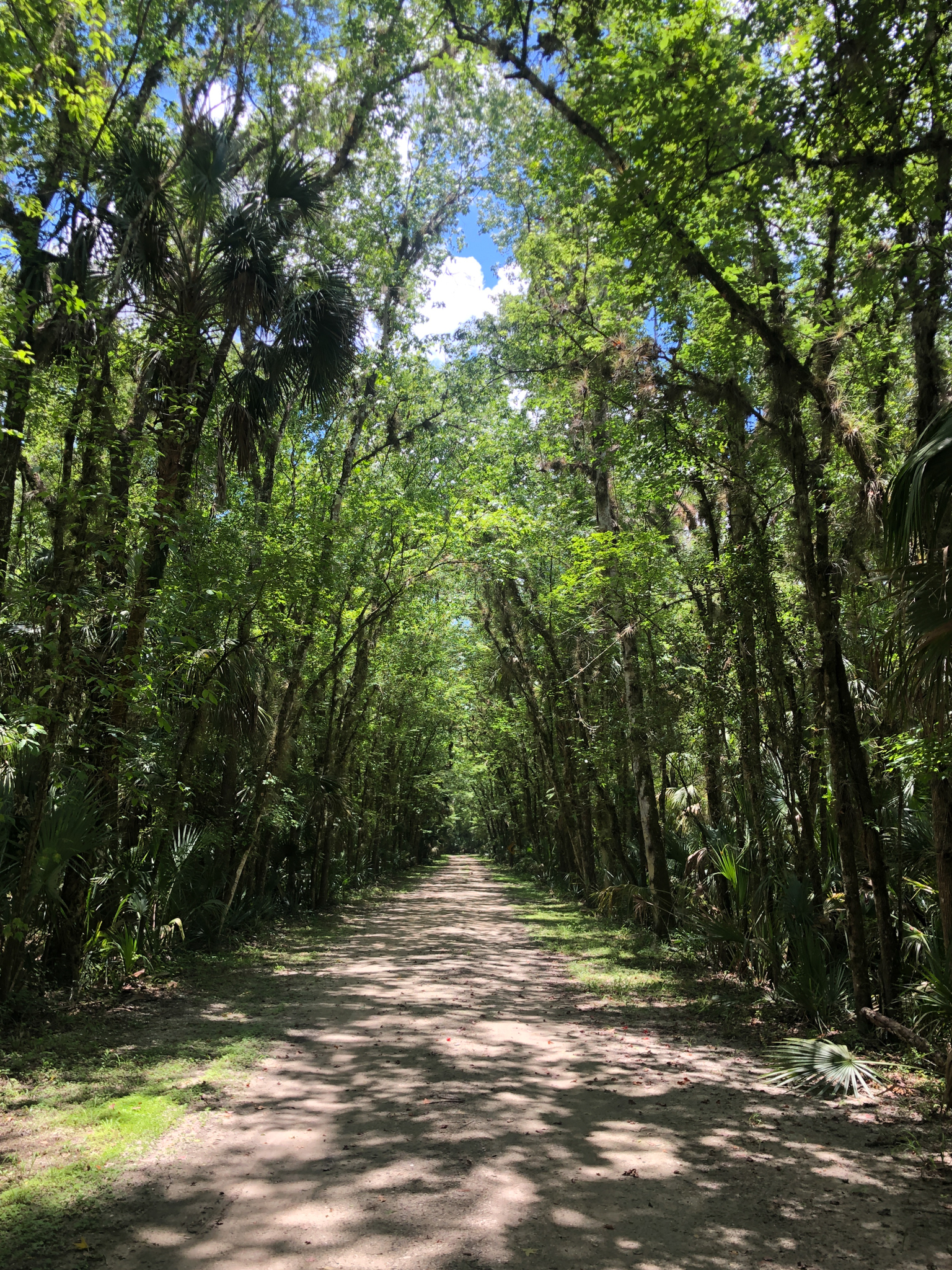 Look how verdant the Hillsborough River hike is now. If you look close maybe you can see all the mosquitoes.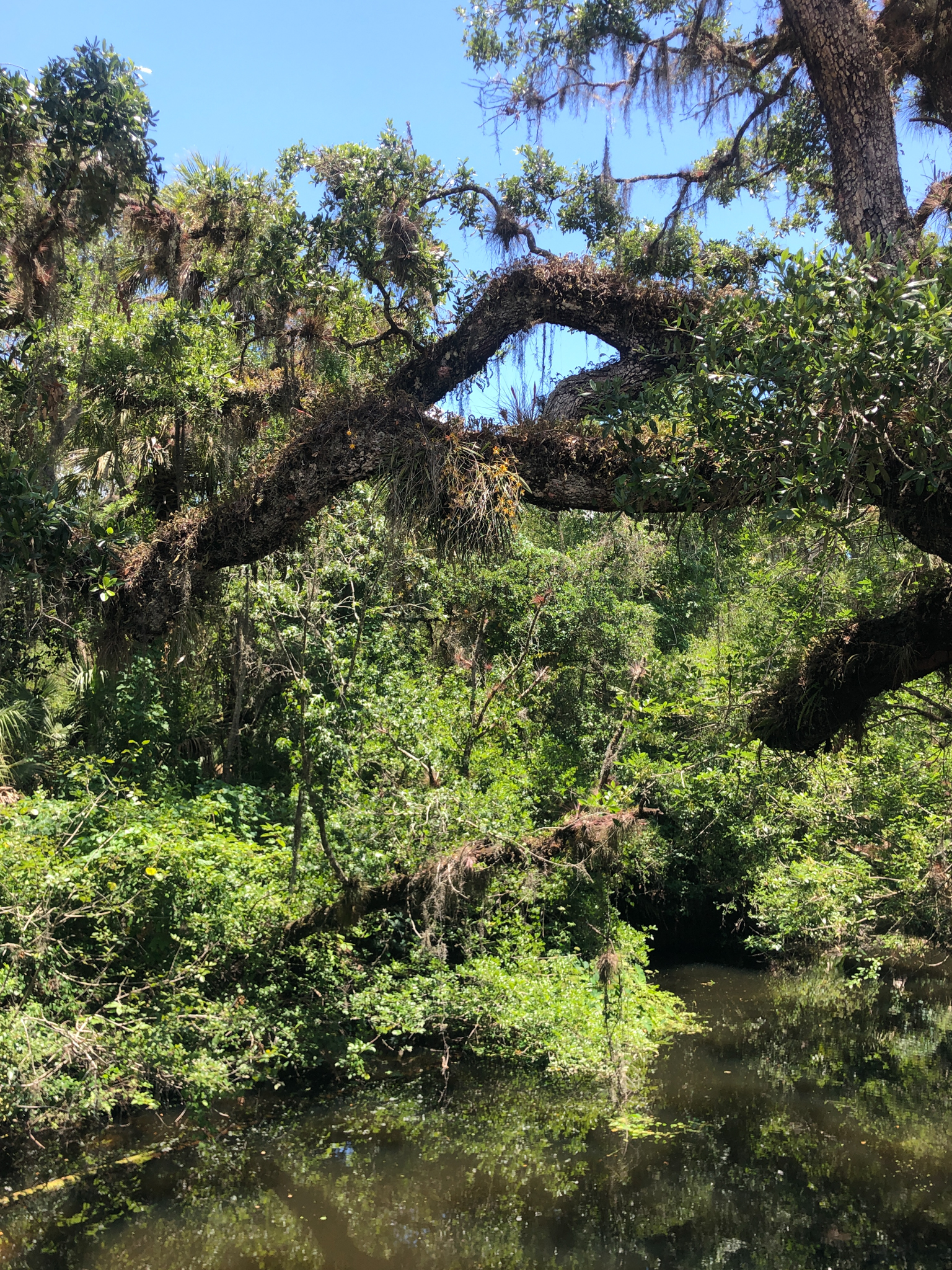 We always admire this big orchid, Encyclia tampensis, that hangs on a branch over the river.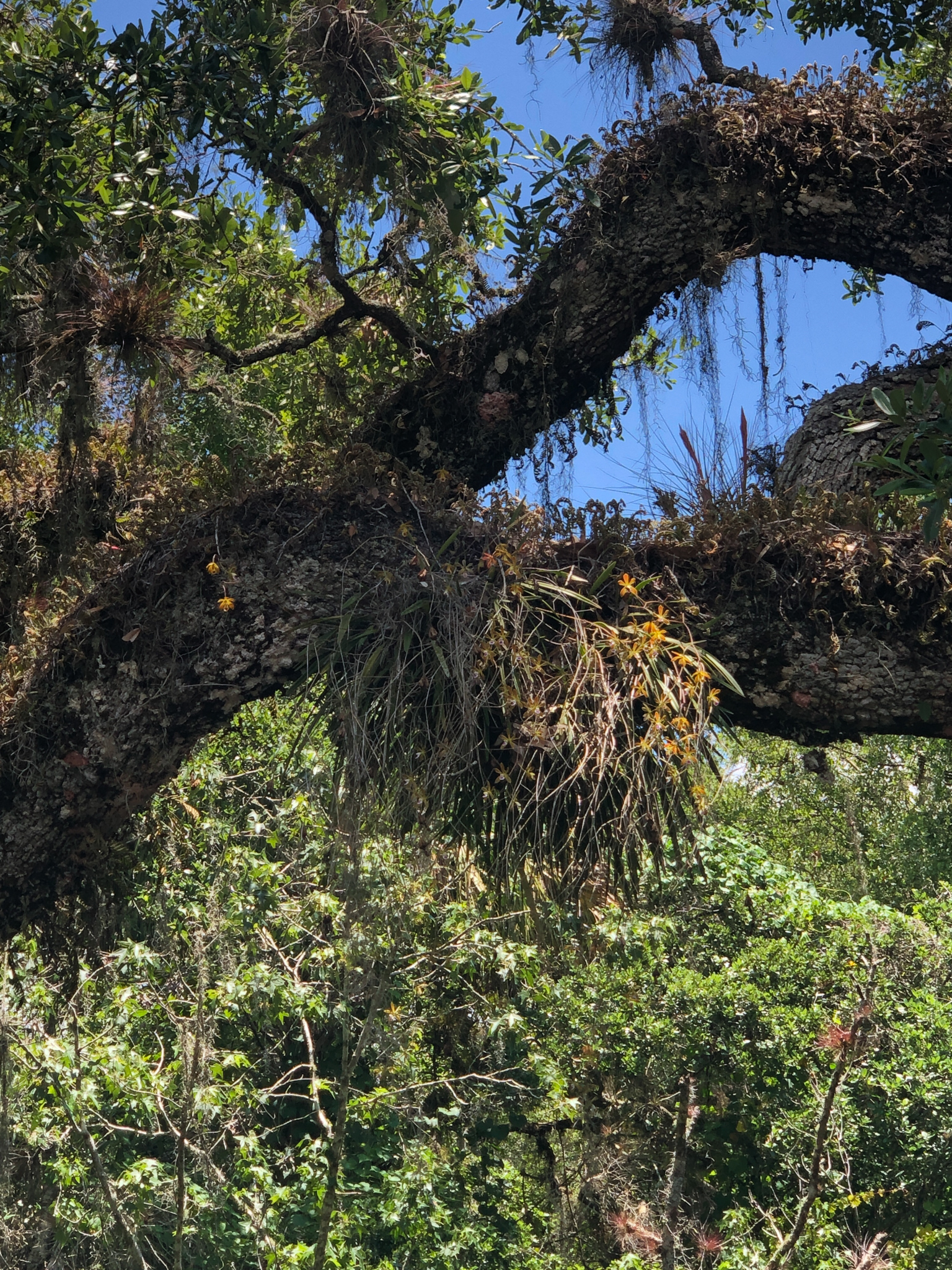 Here it is a little closer.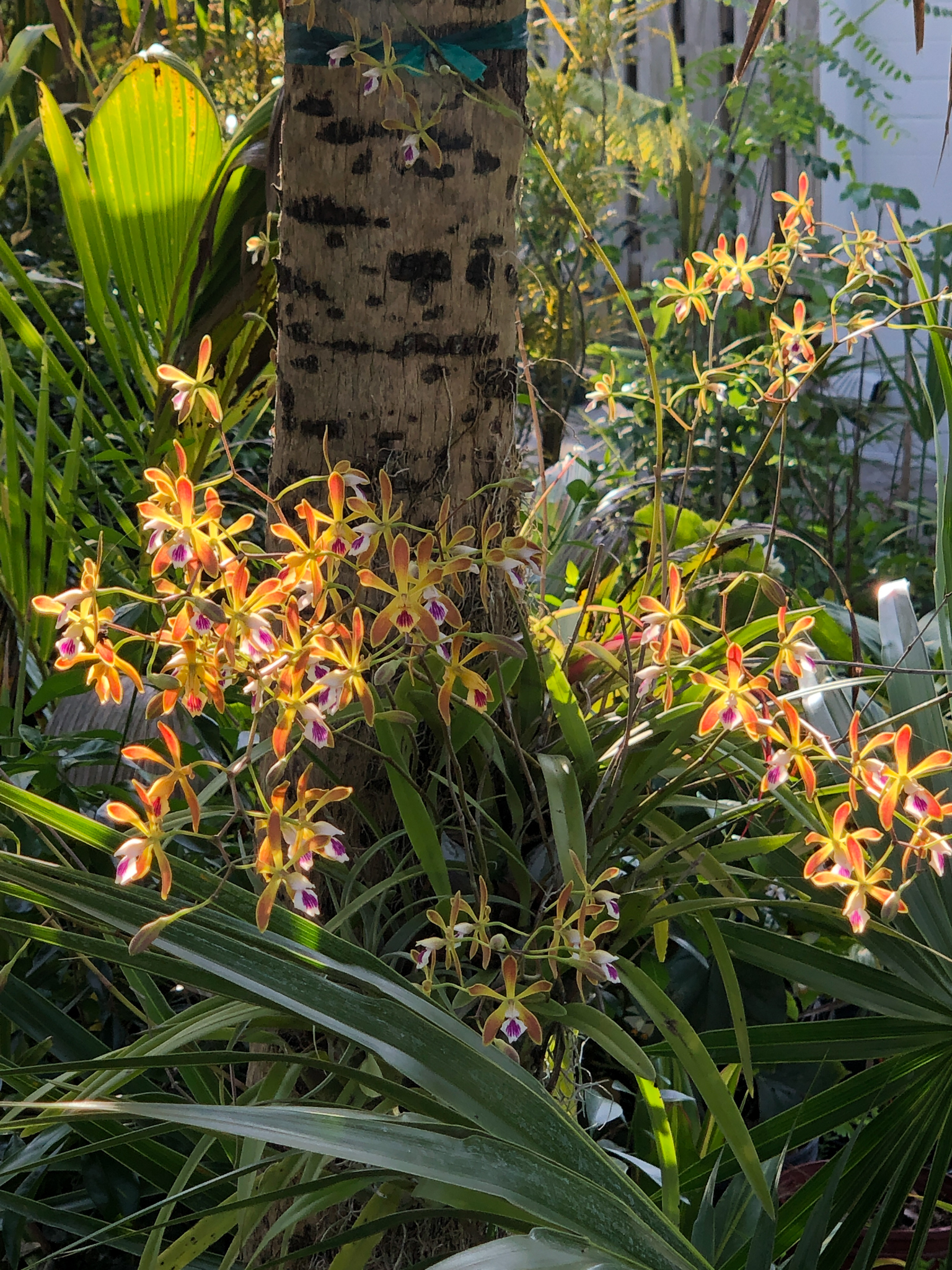 And here's one in my backyard.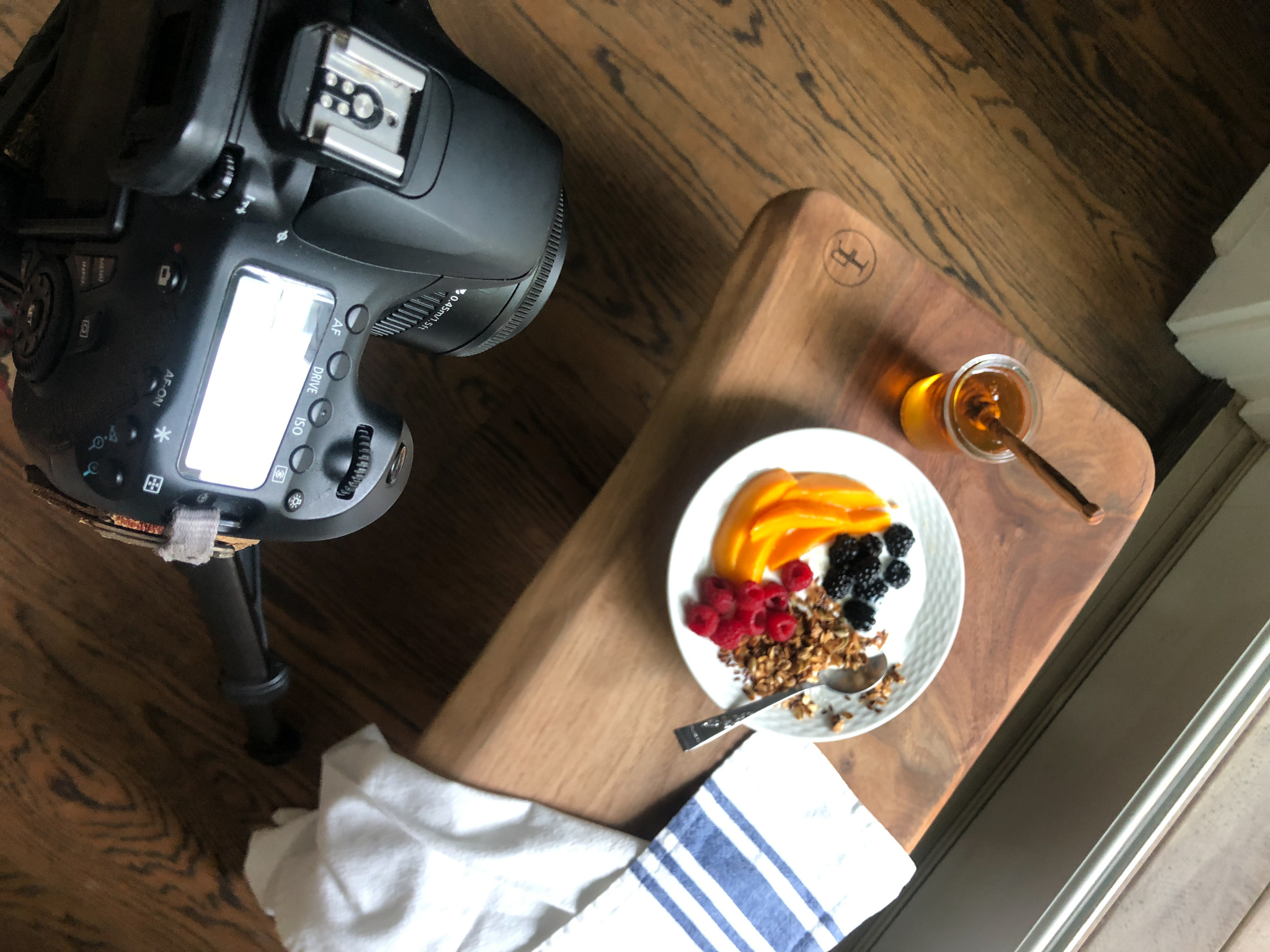 A rainy day photoshoot for Edible Nature Coast.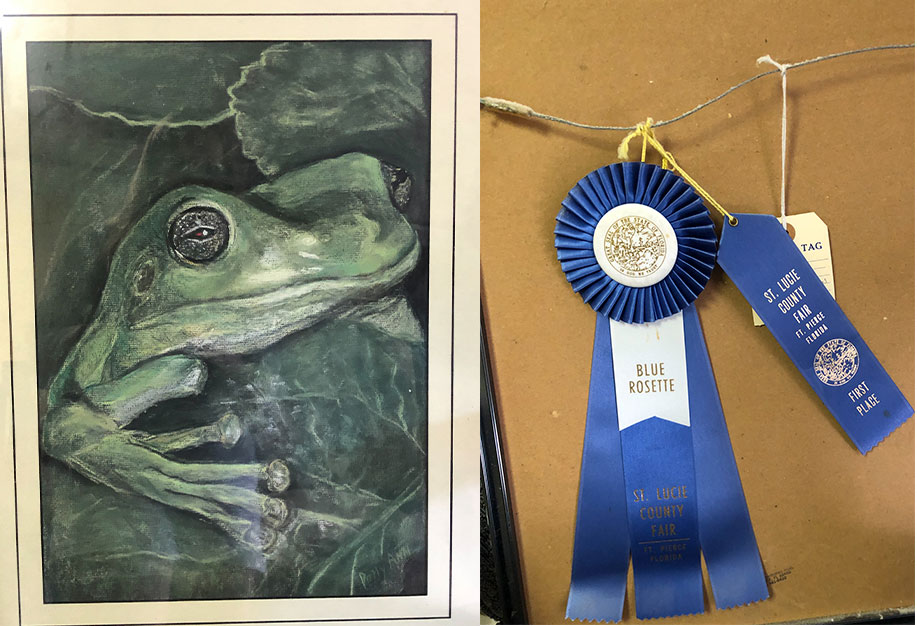 Art by Grandma Polly. Found it won a blue ribbon after we took it off the wall.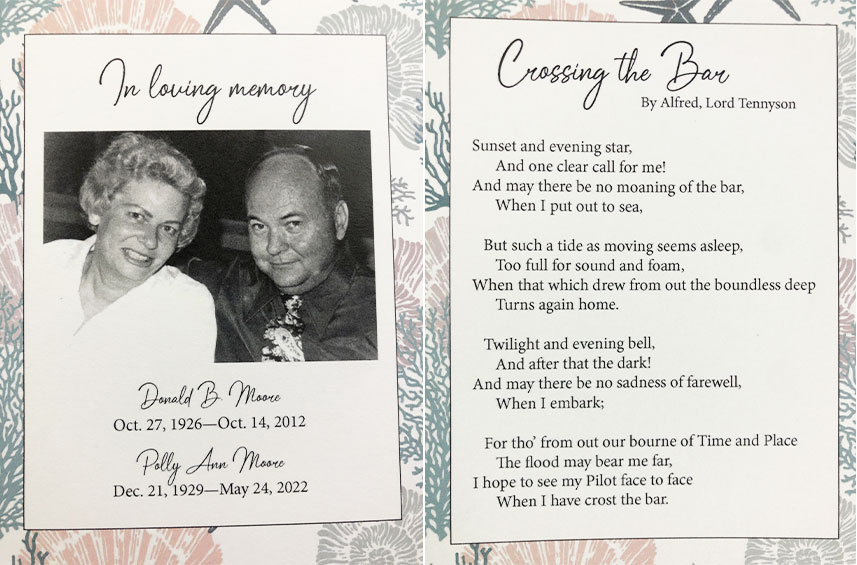 My cousin Sara read this poem as we sent them out to sea together. It was perfect.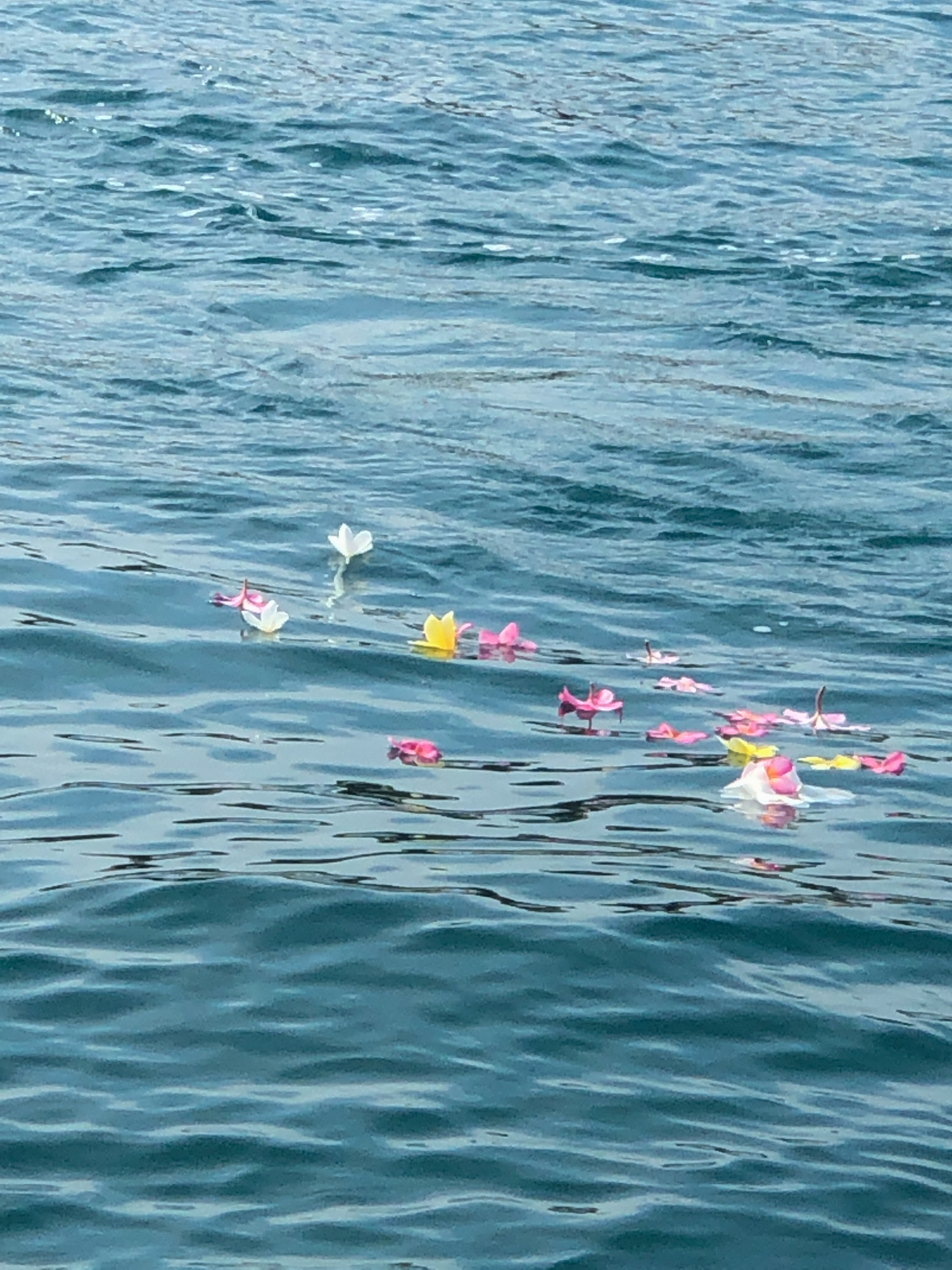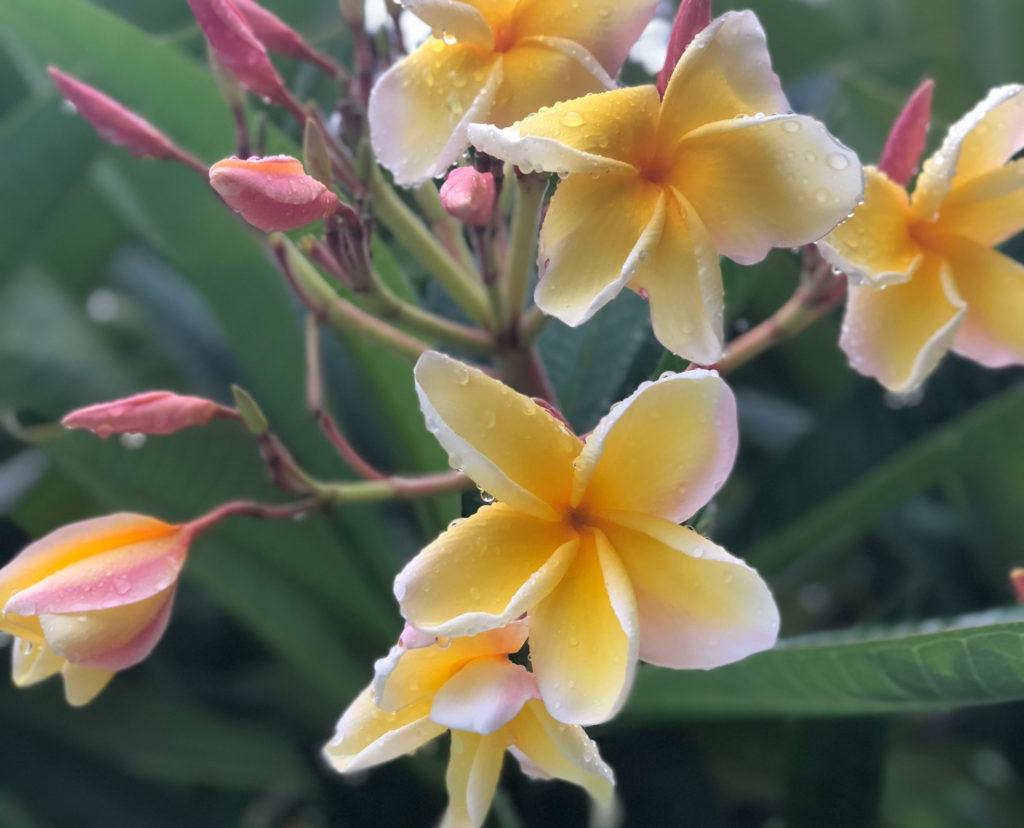 Hope you all have a Happy 4th!