There's nothing better after a long day on the boat than an ice-cold rum drink.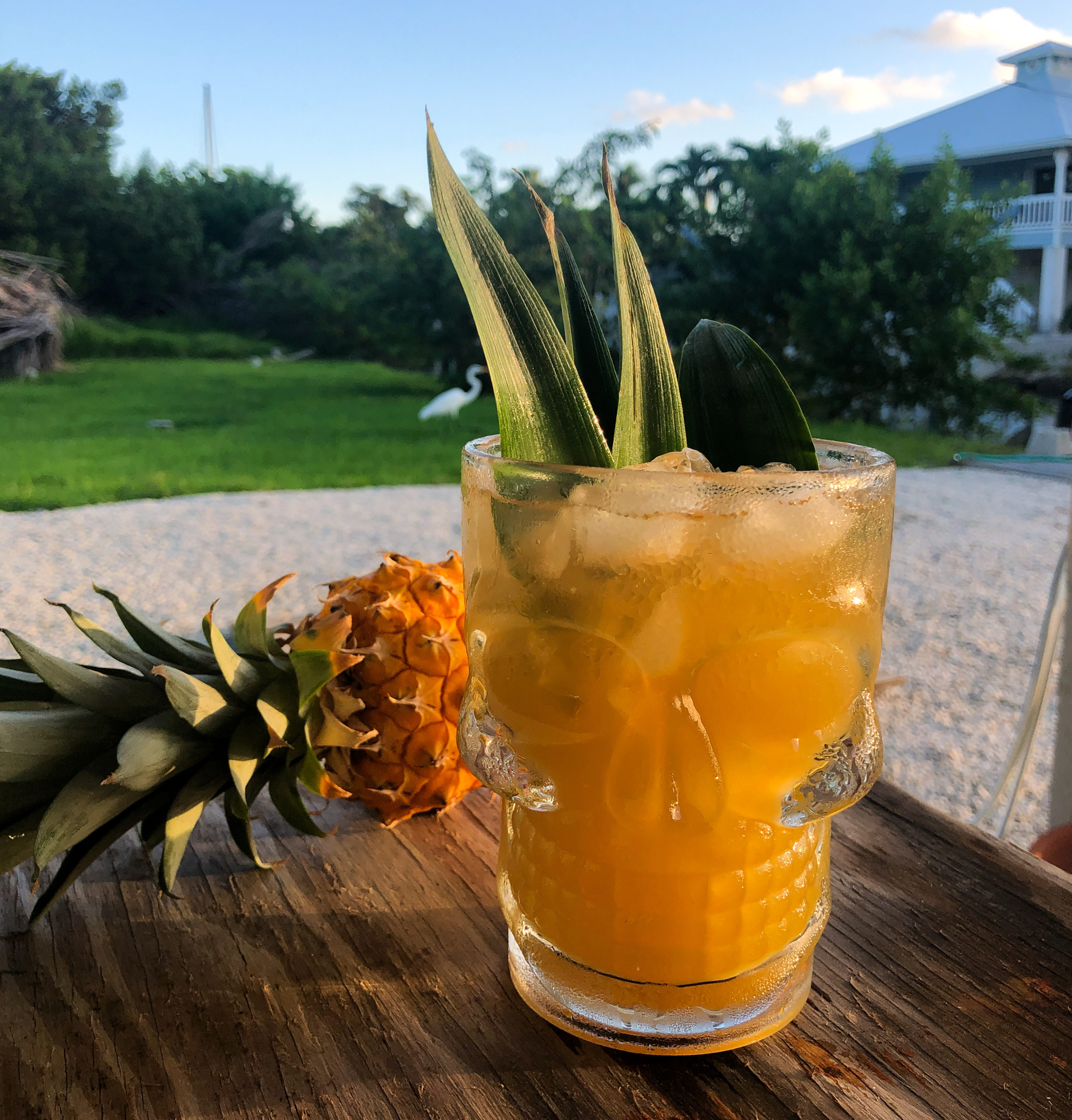 I make 'em good.
I mix up different types of rum and tropical fruit juices to make my own fancy creations, and sometimes I go off recipes. I came across a recipe for a classic Zombie cocktail in an old Florida Keys cookbook. It called for a staggering amount of rum (3-4 types), fruit juice and spice, and included an option to light the whole thing on fire. Scary, and potentially dangerous.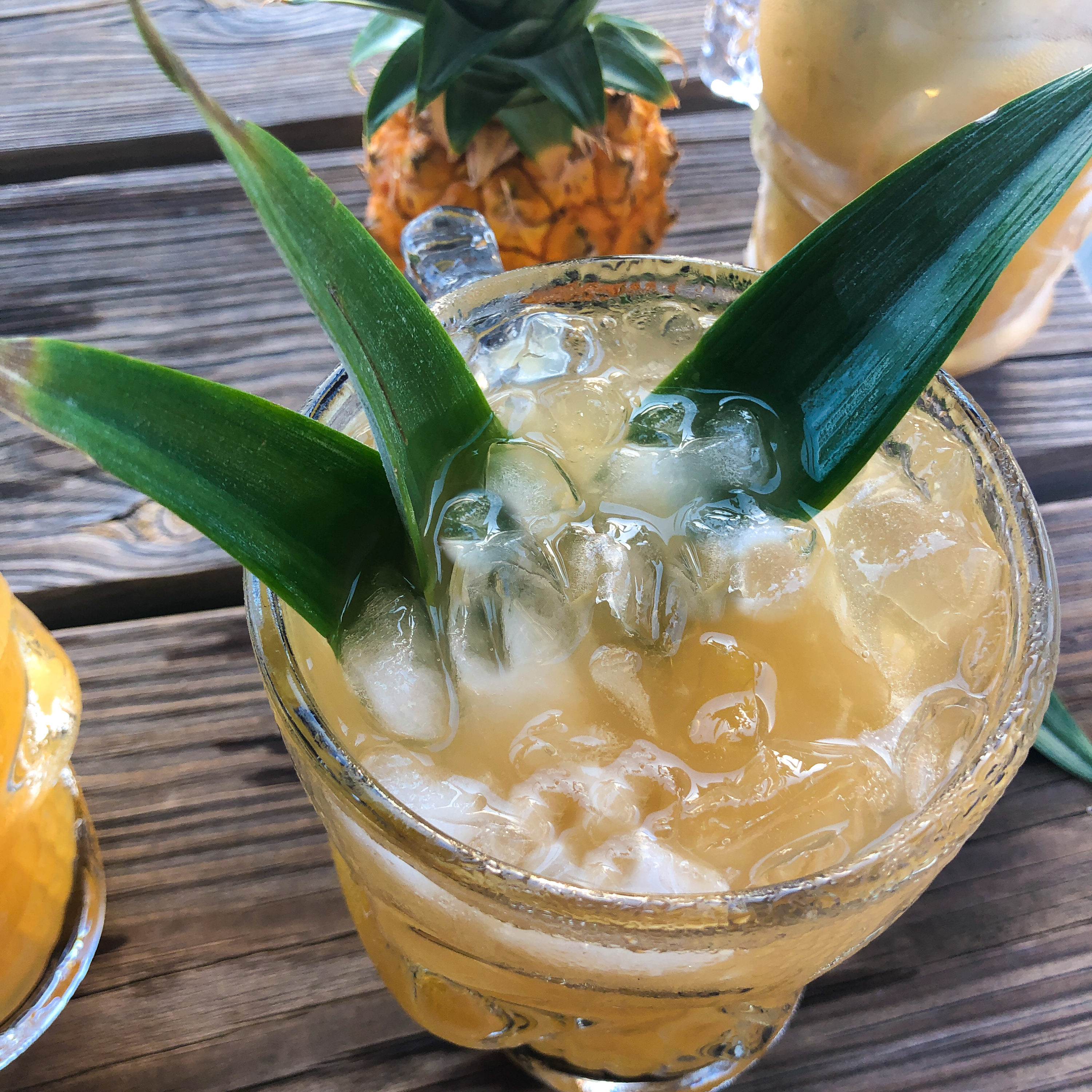 Famous tiki bartender Donn Beach created the Zombie in 1934. His cocktails were so good, rival restaurants would hire away his bartenders just to steal his recipes. To foil them all, he numbered the bottles to correspond to the recipe, so even his bartenders didn't know what they were mixing. The true recipe remains a mystery to this day.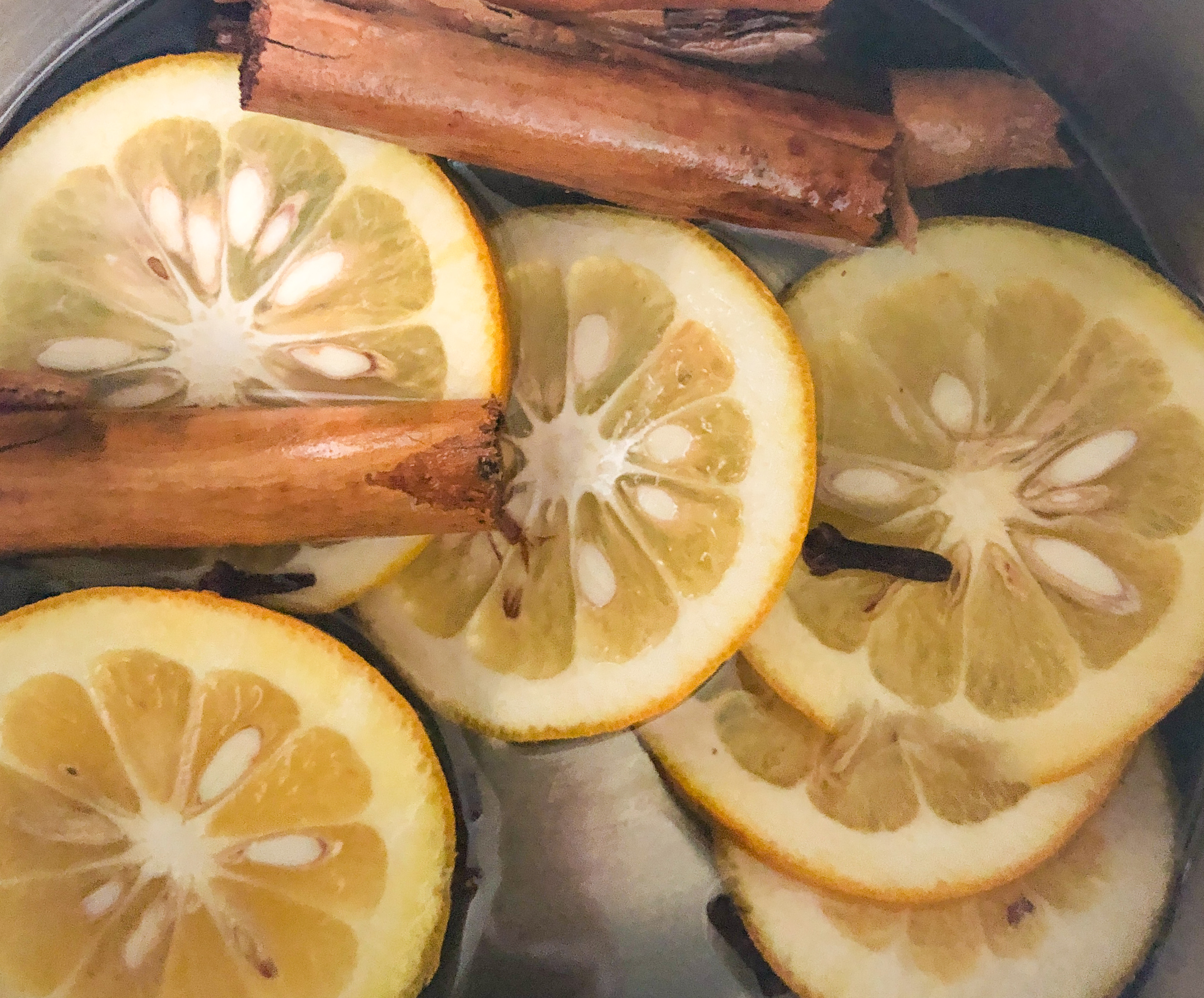 All we've got is a rough outline and a million ways to make a Zombie out there. There should be a mix of light and dark rums, tropical juices, and a little simple syrup infused with spices. I landed on a combination of pineapple juice, orange juice, and lime juice. The spice syrup is key to make this thing special. I used slices of sour orange, cinnamon sticks, and cloves. It makes your kitchen smell amazing, tastes divine, and keeps for a long time in the fridge.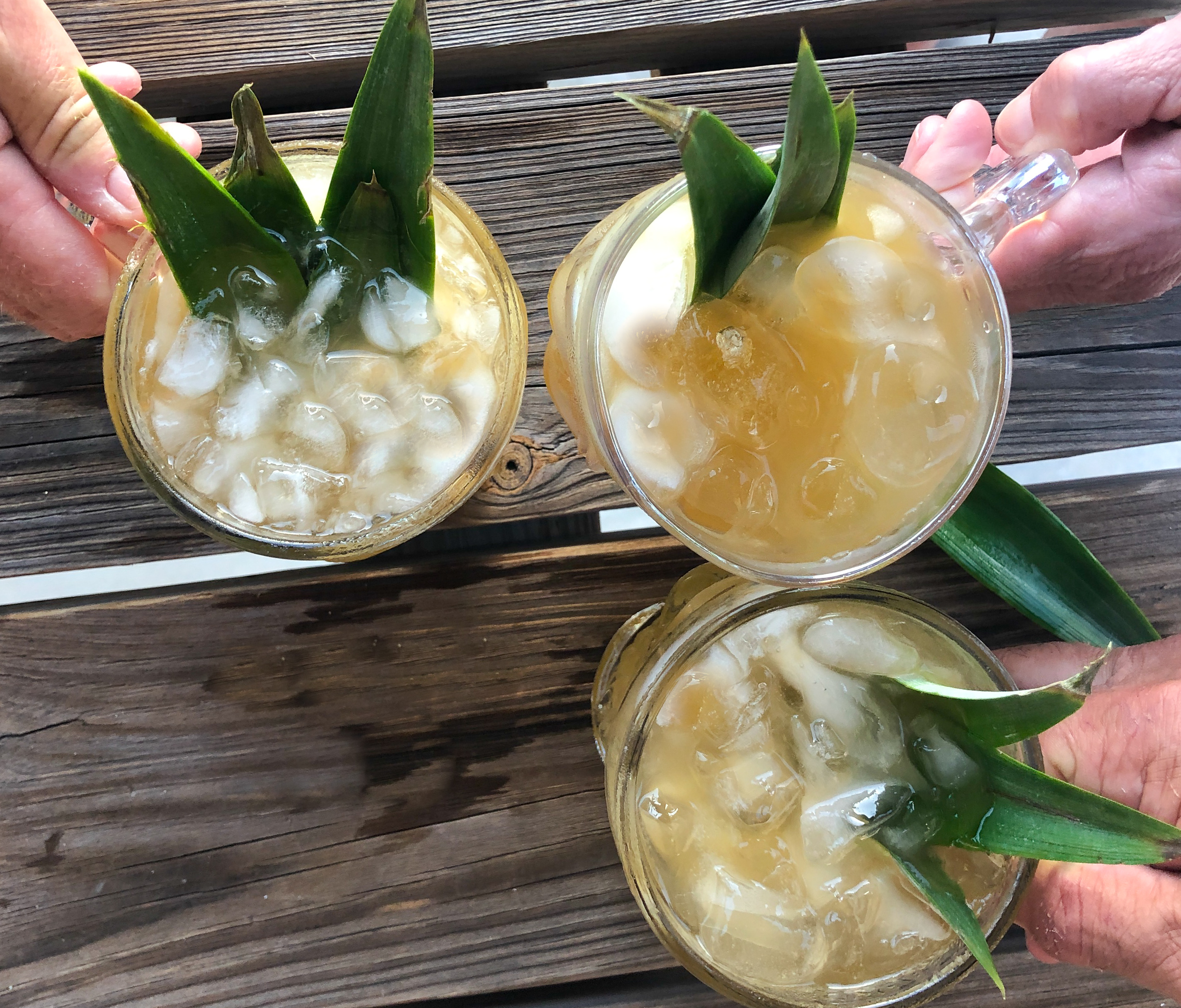 If you want a Flaming Zombie, you light it on fire. Yeah, it's a bad idea, but some people say it caramelizes the sugars in the drink and gives it a little, you know, kick. You'll need Barcadi 151. Has anyone seen a bottle of that lately? It's not something I've ever kept in my liquor cabinet. Overproof rum doesn't taste good. It packs a punch and ignites with the flick of a match, which means it's of little use after college. I struck out at every liquor store in town. One guy told me they stopped selling it because people light it on fire and burn themselves. Haha, who would do that? Had I known Barcadi 151 was being discontinued, I would have saved one bottle for future pyrotechnic cocktails to last the rest of my life. I'm sorry I have no Flaming Zombie photos for you. If you happen to have Bacardi 151 (and you own a fire extinguisher), here's how to light a Zombie, AT YOUR OWN RISK:
Mix the cocktail in a thick, heavy glass. Top it with a slice of lime and a sugar cube. Pour a shot of 151 over the whole thing, then use a long match or grill torch to light it. Watch, enjoy, and keep that fire extinguisher nearby. Once the flame dies out, give it a stir. Obviously, don't drink fire.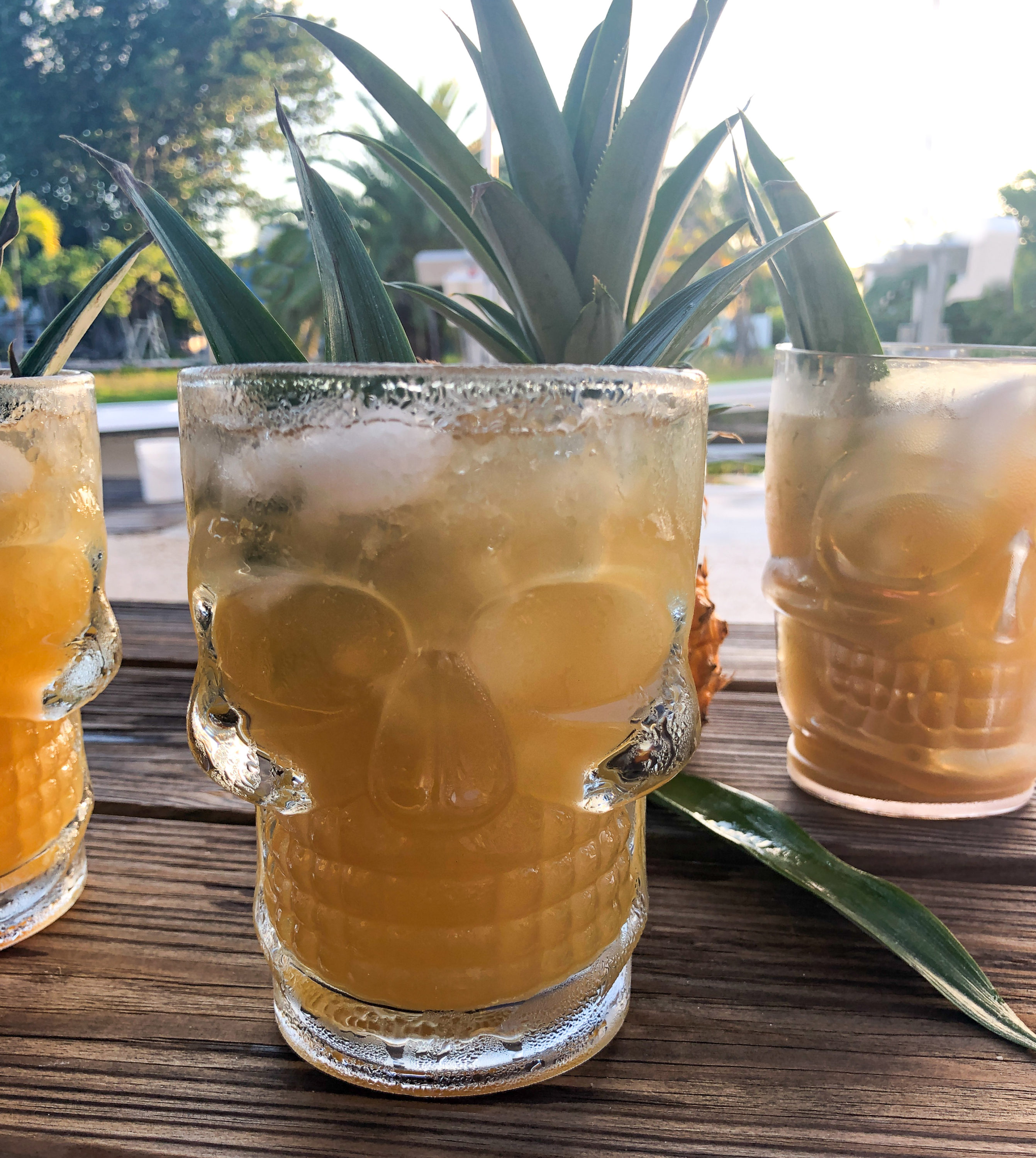 And now, here's a regular Zombie that won't burn down your tiki bar or turn you into the walking dead.
Happy Halloween!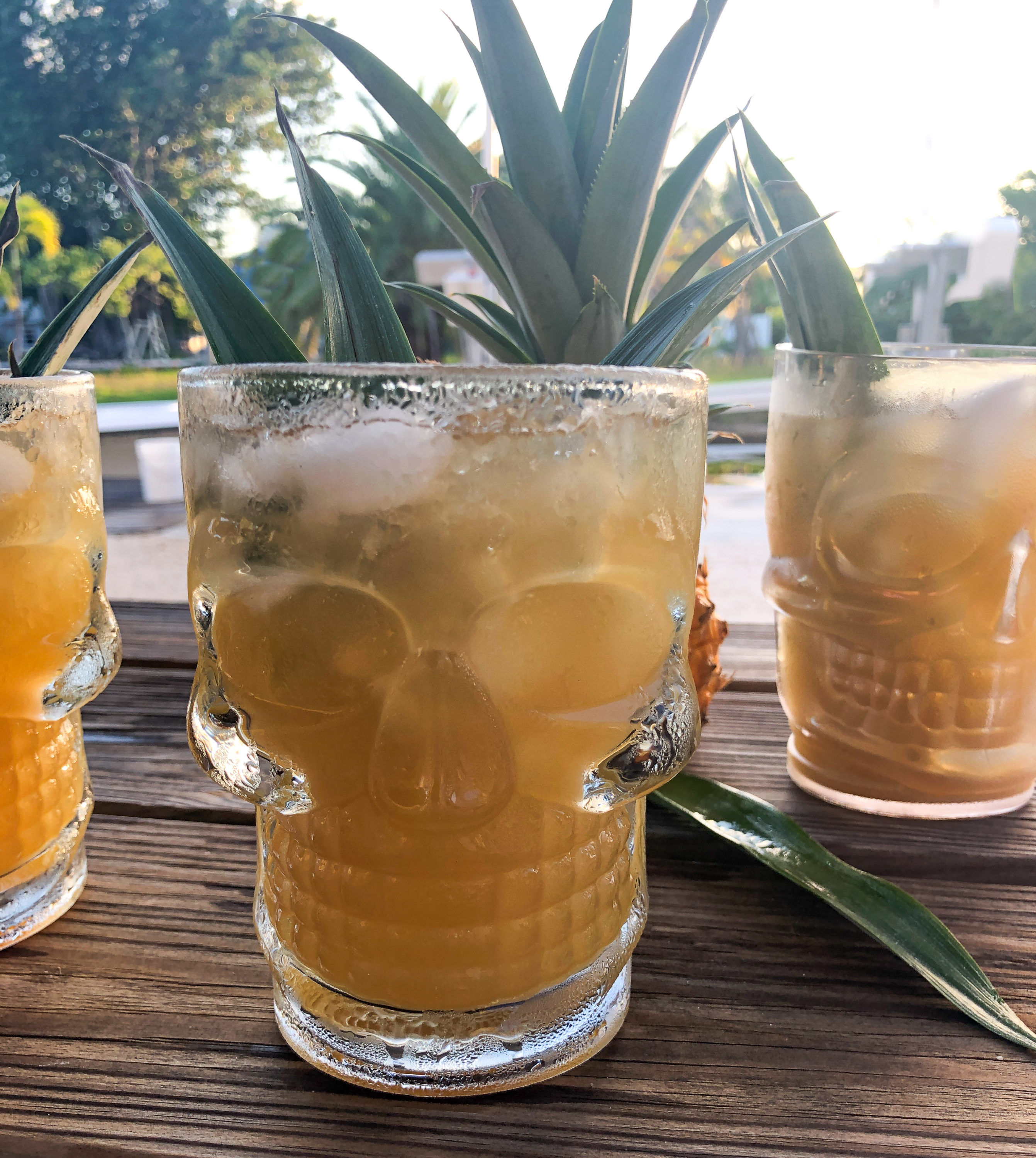 The Zombie
2019-10-24 10:09:23
For each cocktail
1 ounce dark rum (Myer's)
1 ounce white rum (Barcardi Superior)
1 ounce pineapple juice
splash of orange juice
squeeze of lime juice
1-2 teaspoons spice syrup, to taste
a few drops of bitters
garnish with mint leaves or pineapple fronds
For the Citrus Spice Syrup
1 cup sugar
1 cup water
1 sour orange, sliced
3 cinnamon sticks
6 cloves
Instructions
First, make the citrus spice syrup. Stir sugar and water in a small saucepan. Add the sour orange slices, cinnamon sticks, and cloves. Bring to a boil, then simmer on low for about 10 minutes. Remove from heat. Strain into a glass jar. Cool before using. Store in the refrigerator.
For each cocktail, combine all the ingredients in a shaker or stir together in a glass and serve with lots of ice. Add mint leaves or pineapple fronds.
Suwannee Rose https://suwanneerose.com/