This month we hooked up the boat and drove to our favorite little spot in the Florida Keys.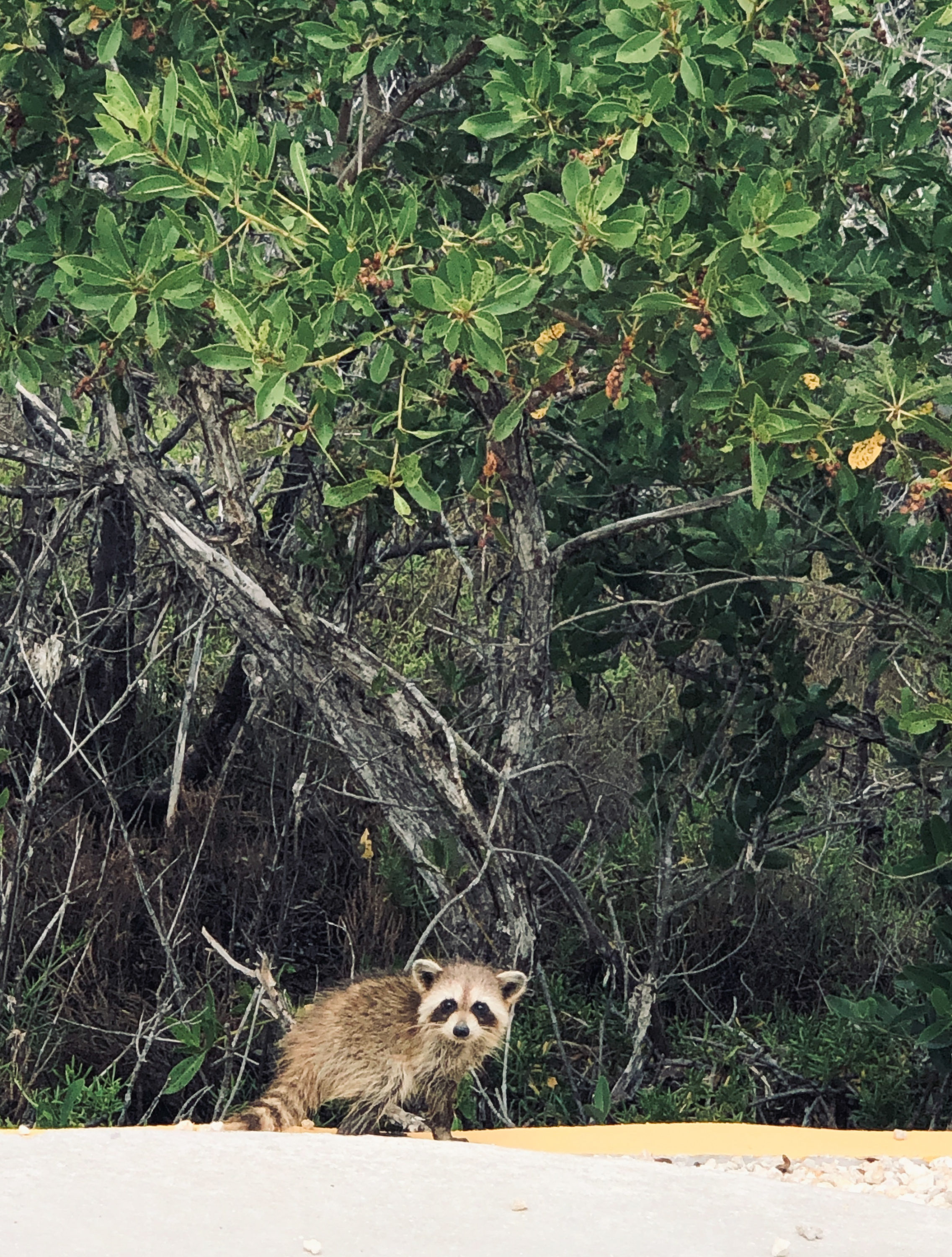 Hello, Big Pine Key.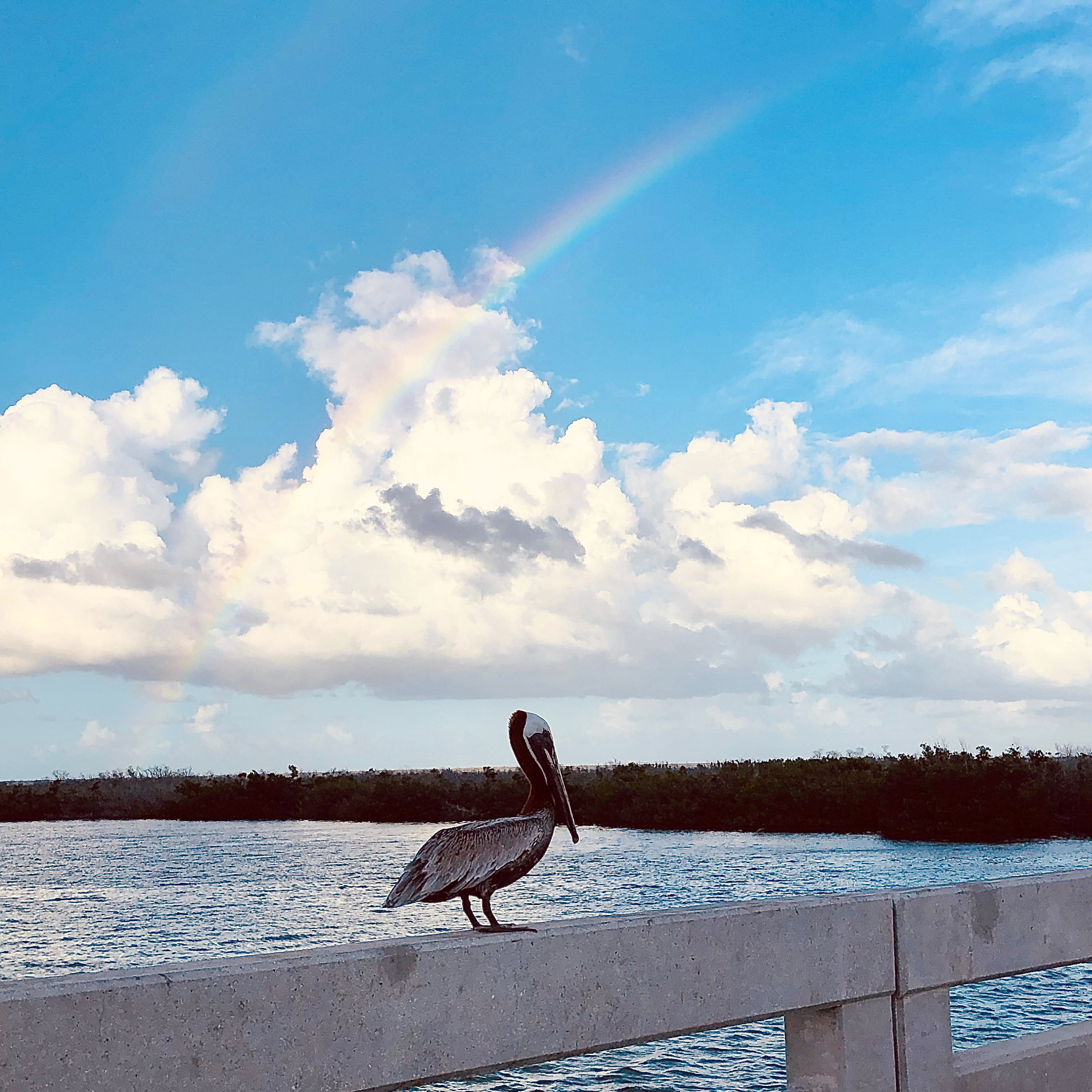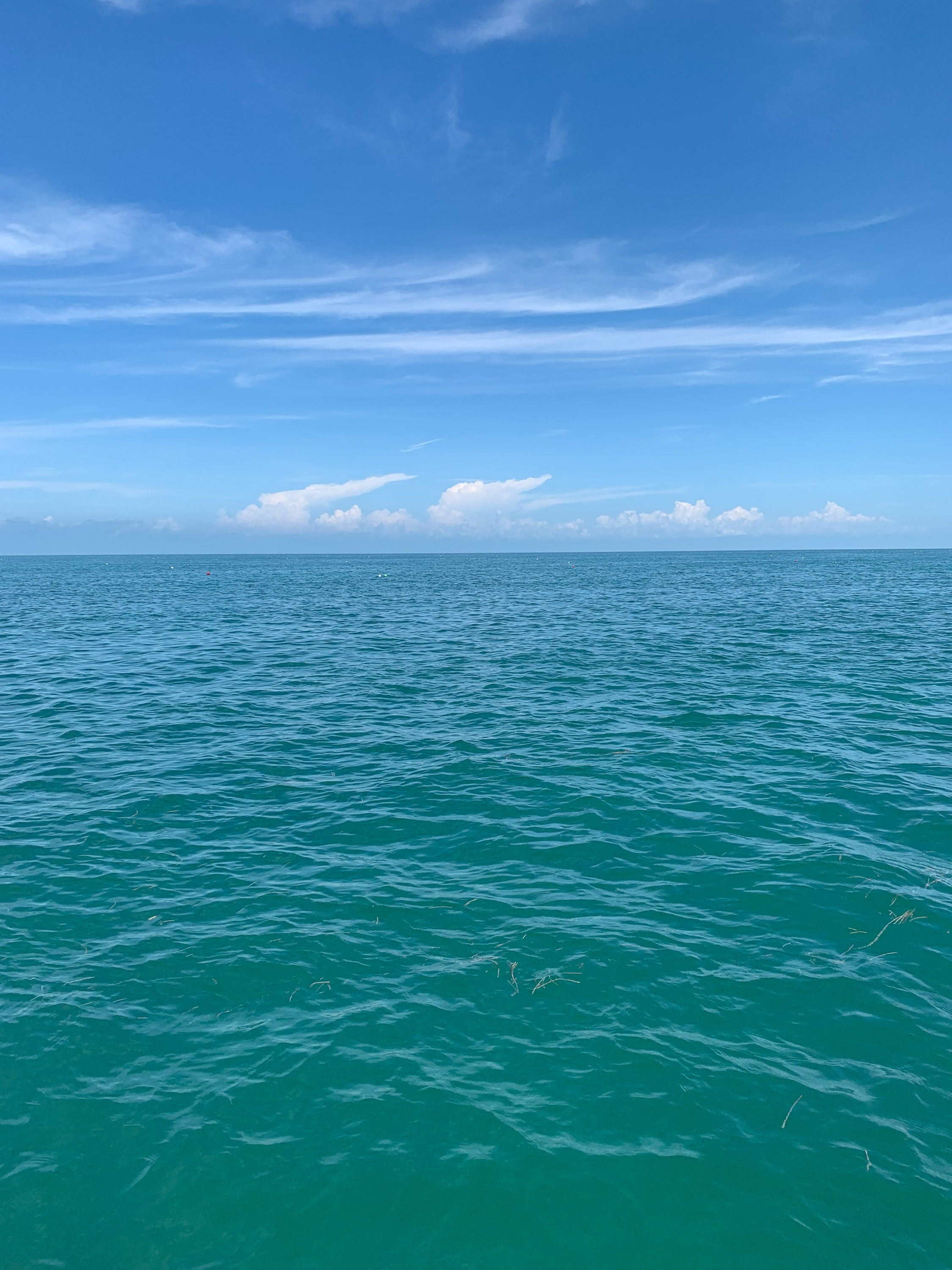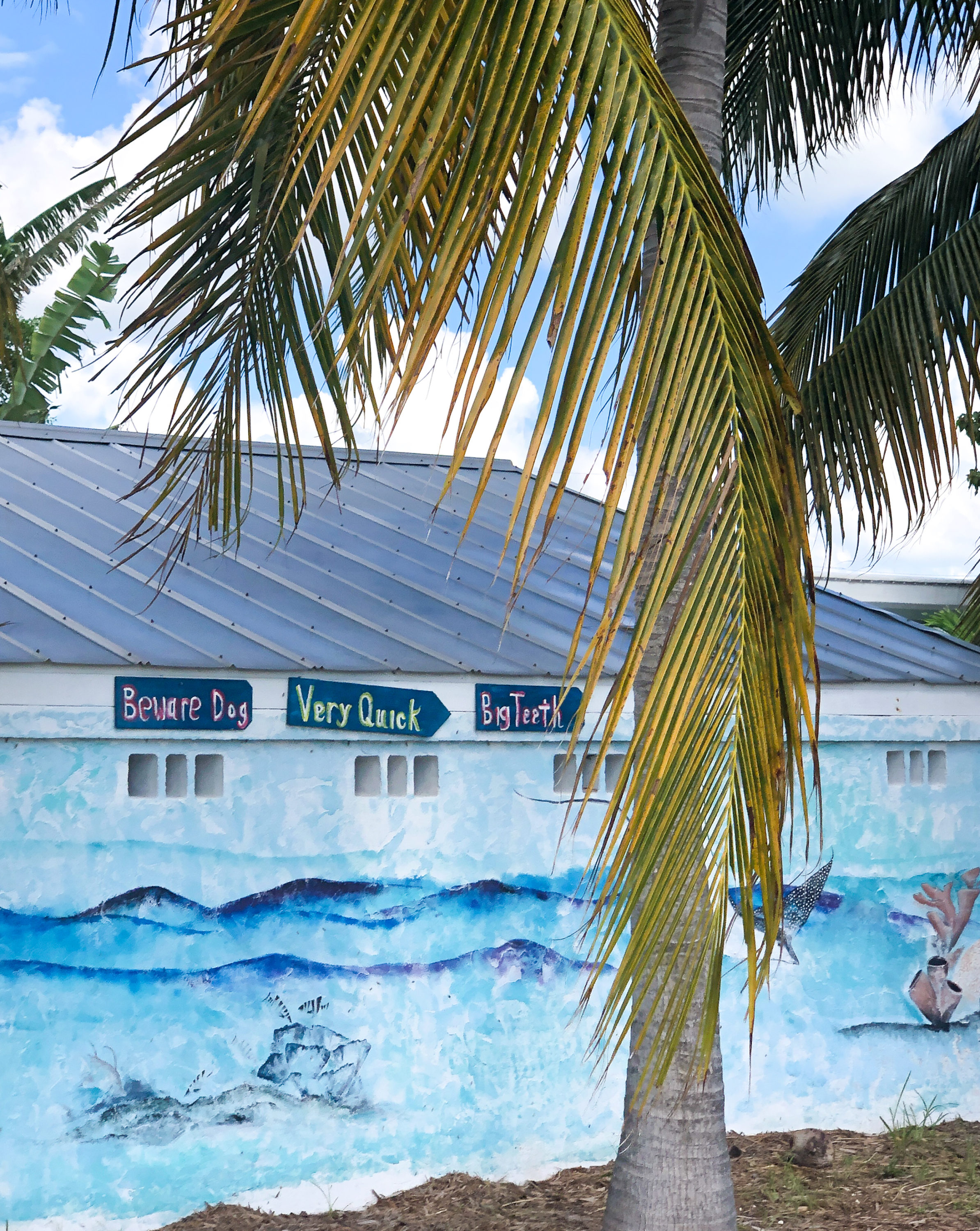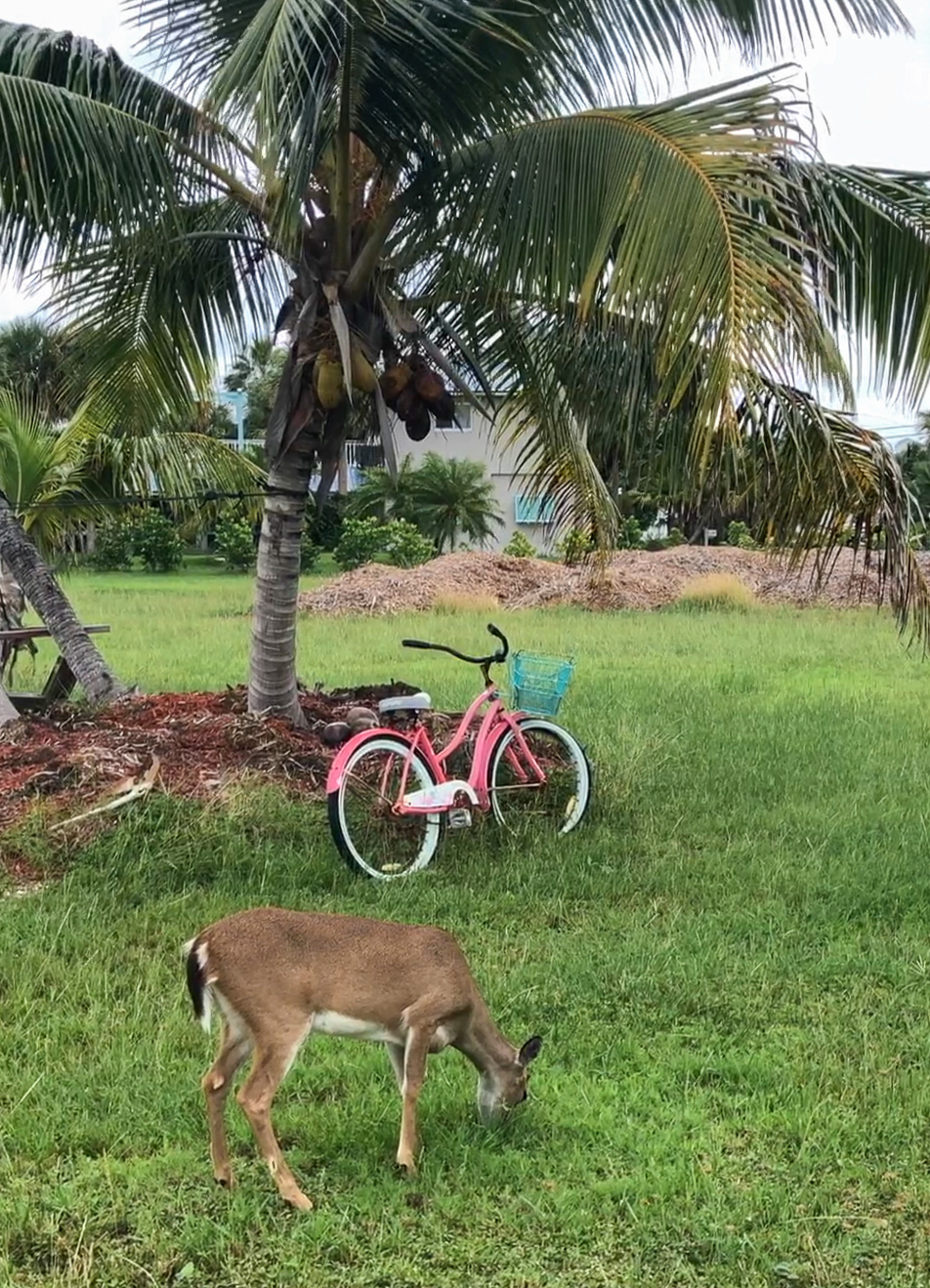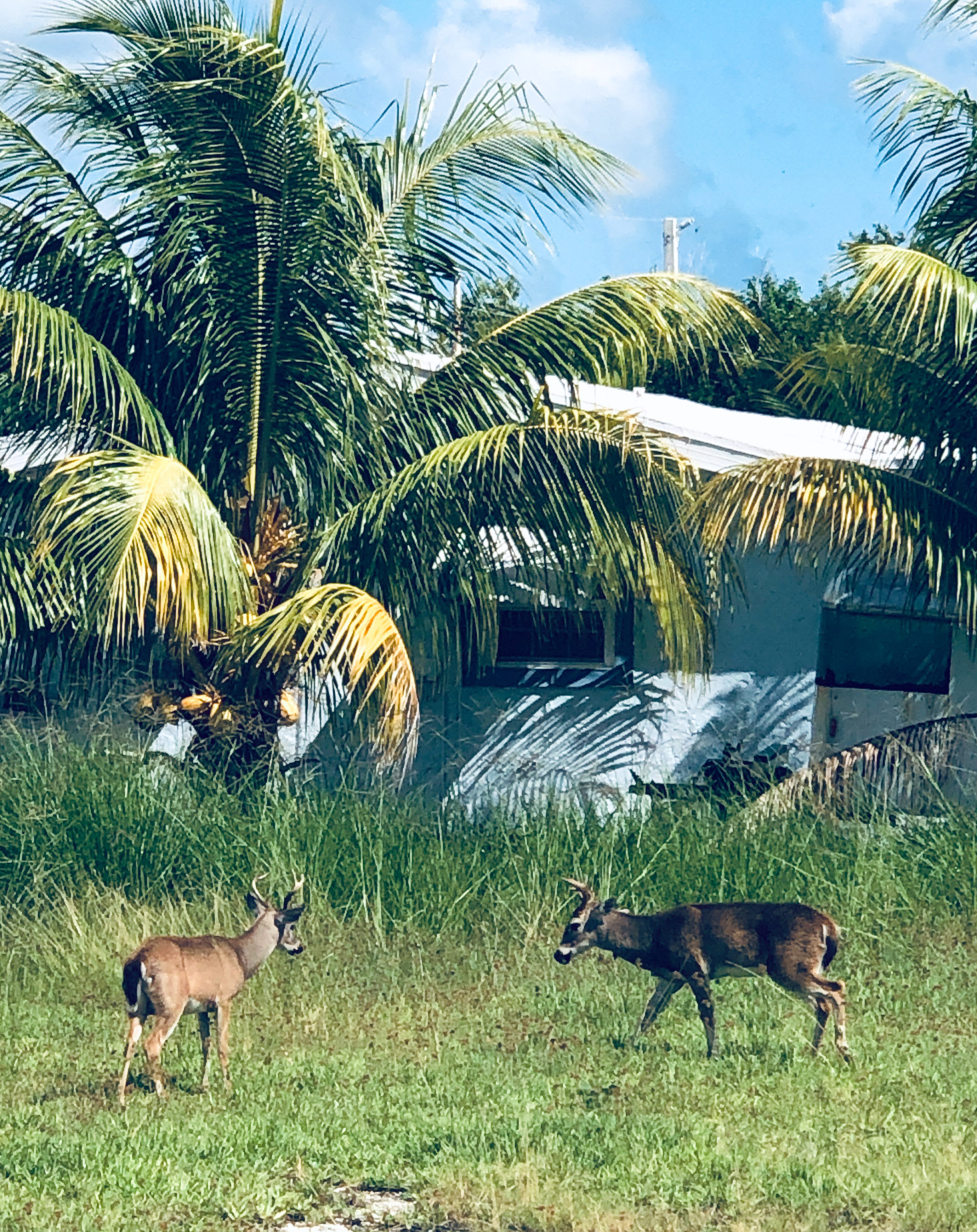 I watched these bucks lock antlers for a while.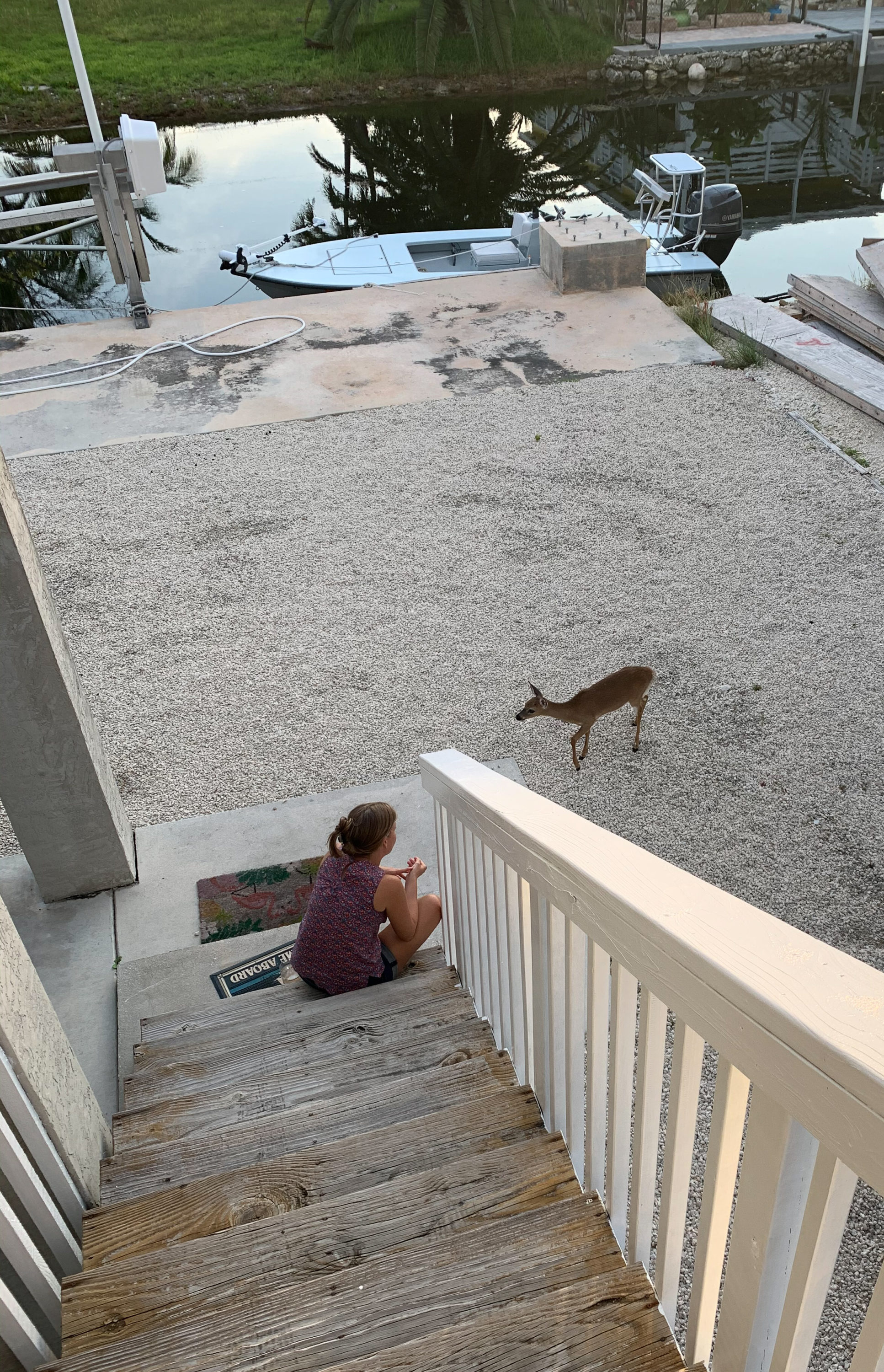 This one came around every day around dinner time. We don't feed them, but they will help themselves to whatever's on the grill if we're not looking. They also knock over garbage cans. Lucky they're so cute.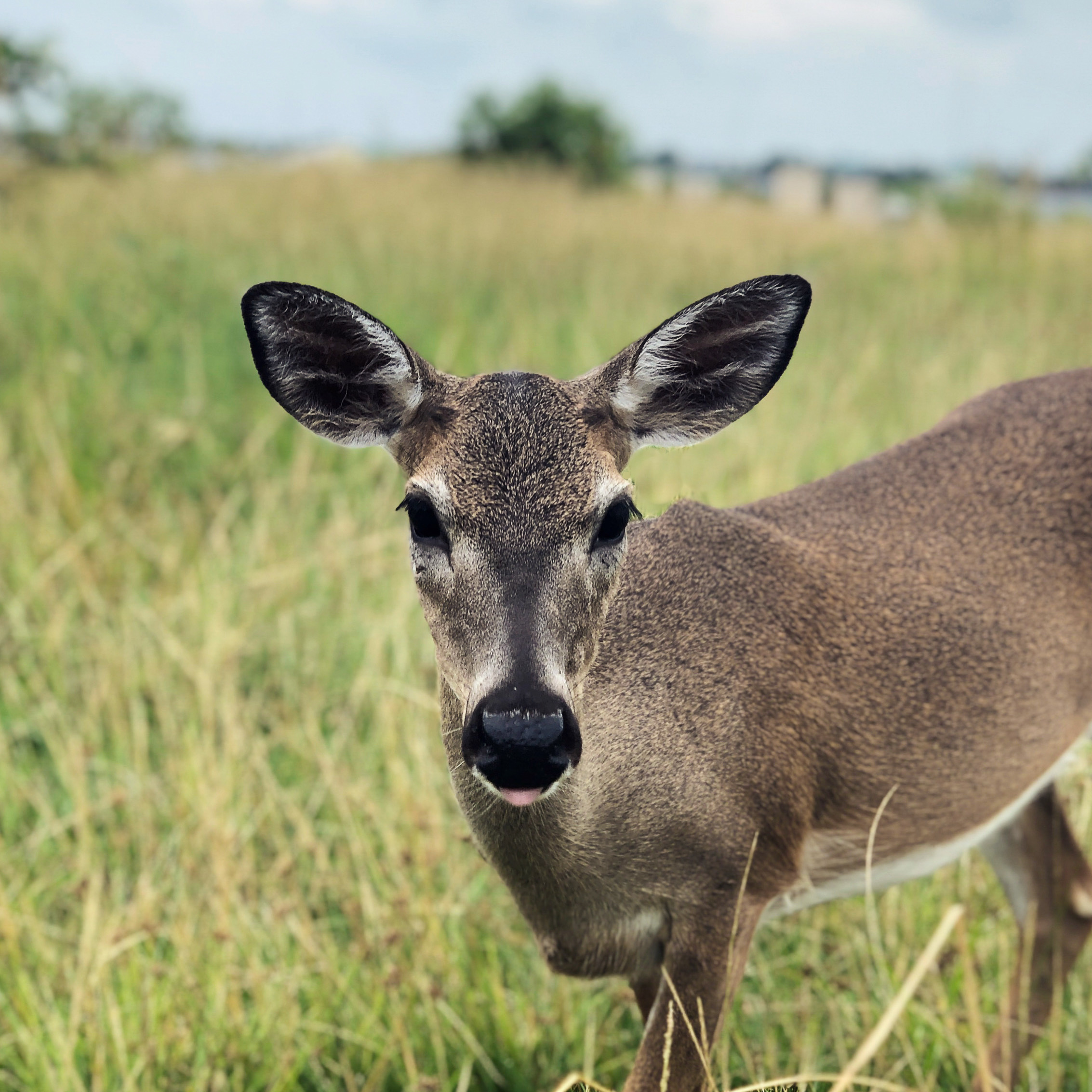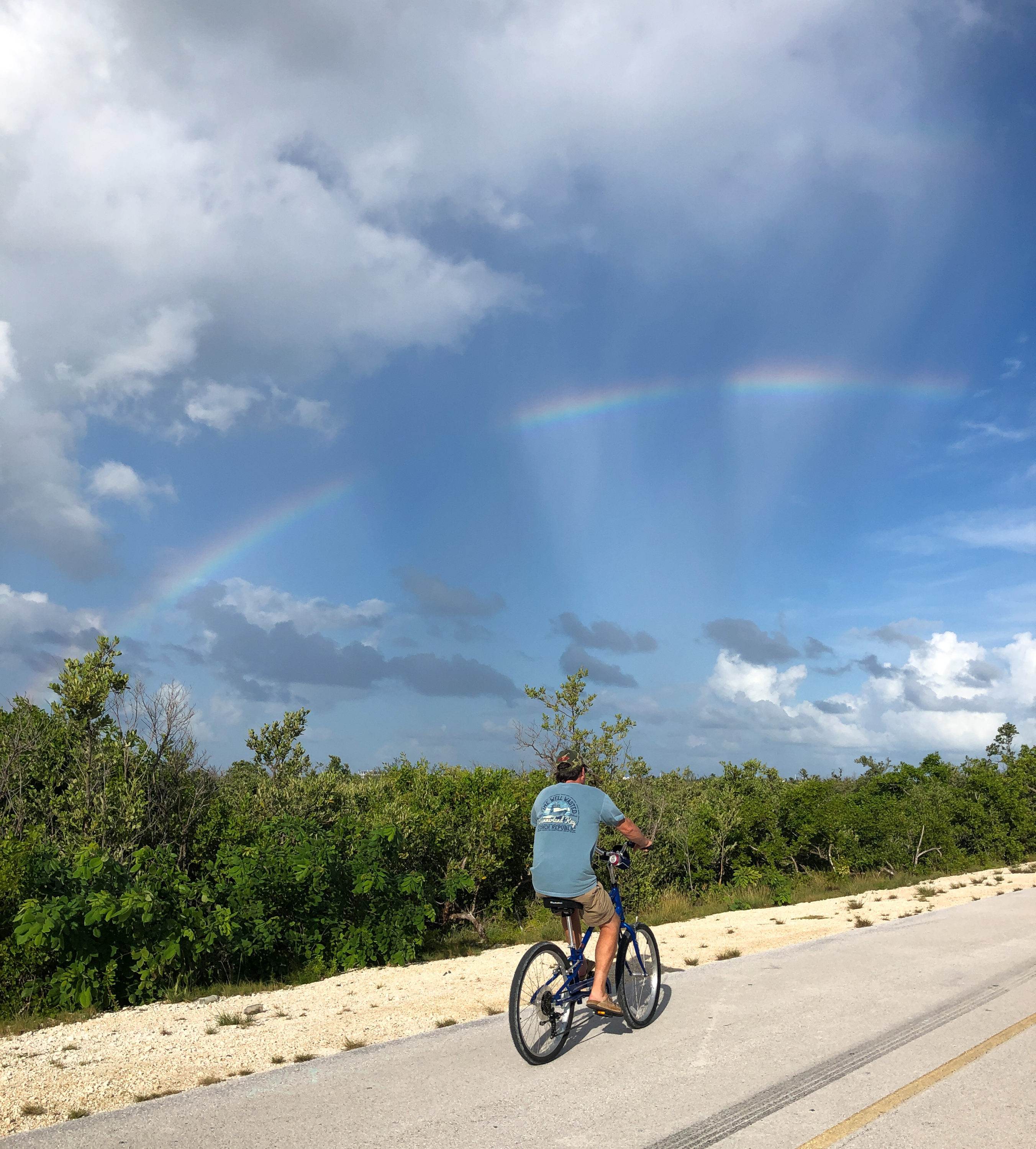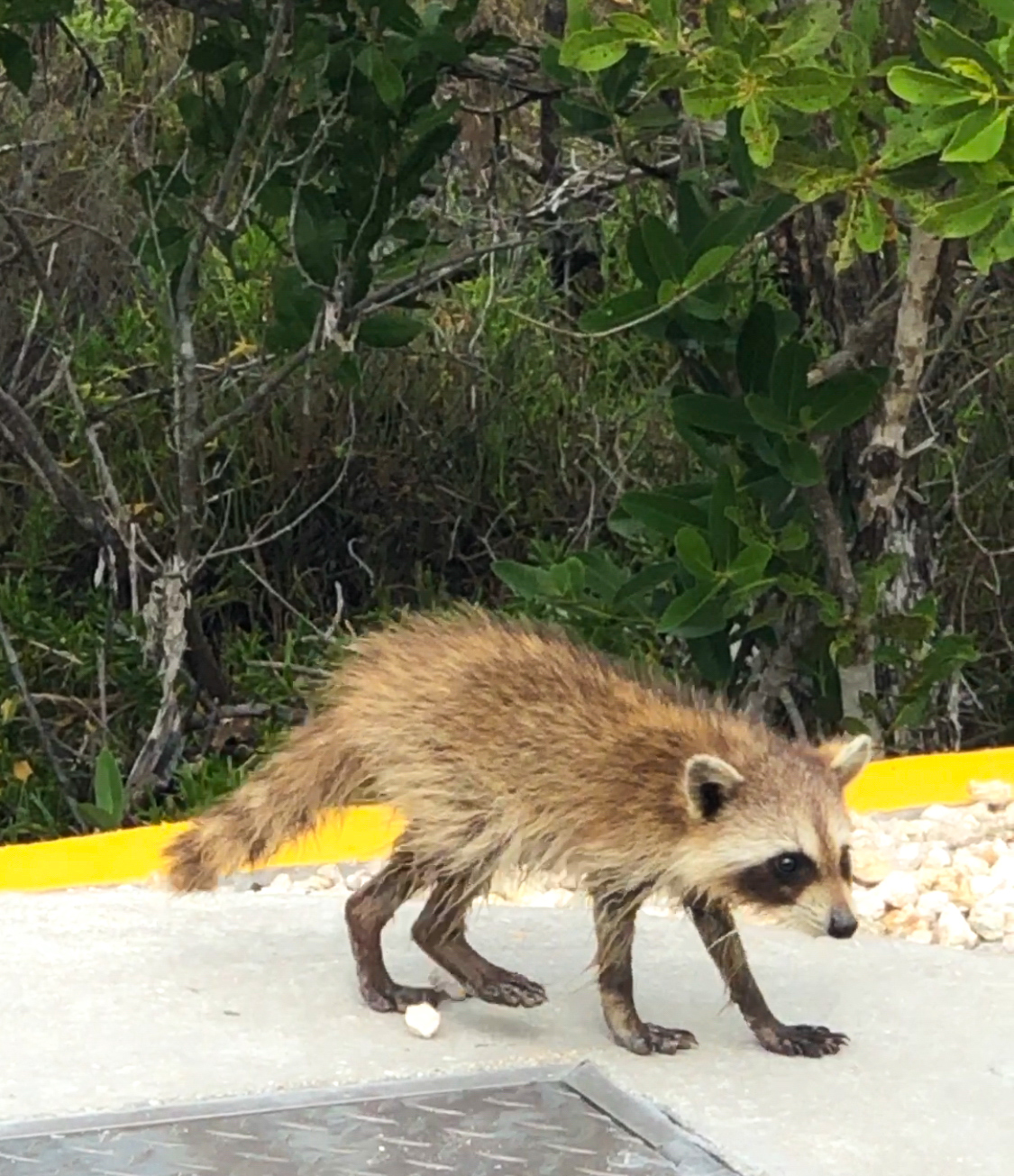 Teeny baby raccoon on No Name Key.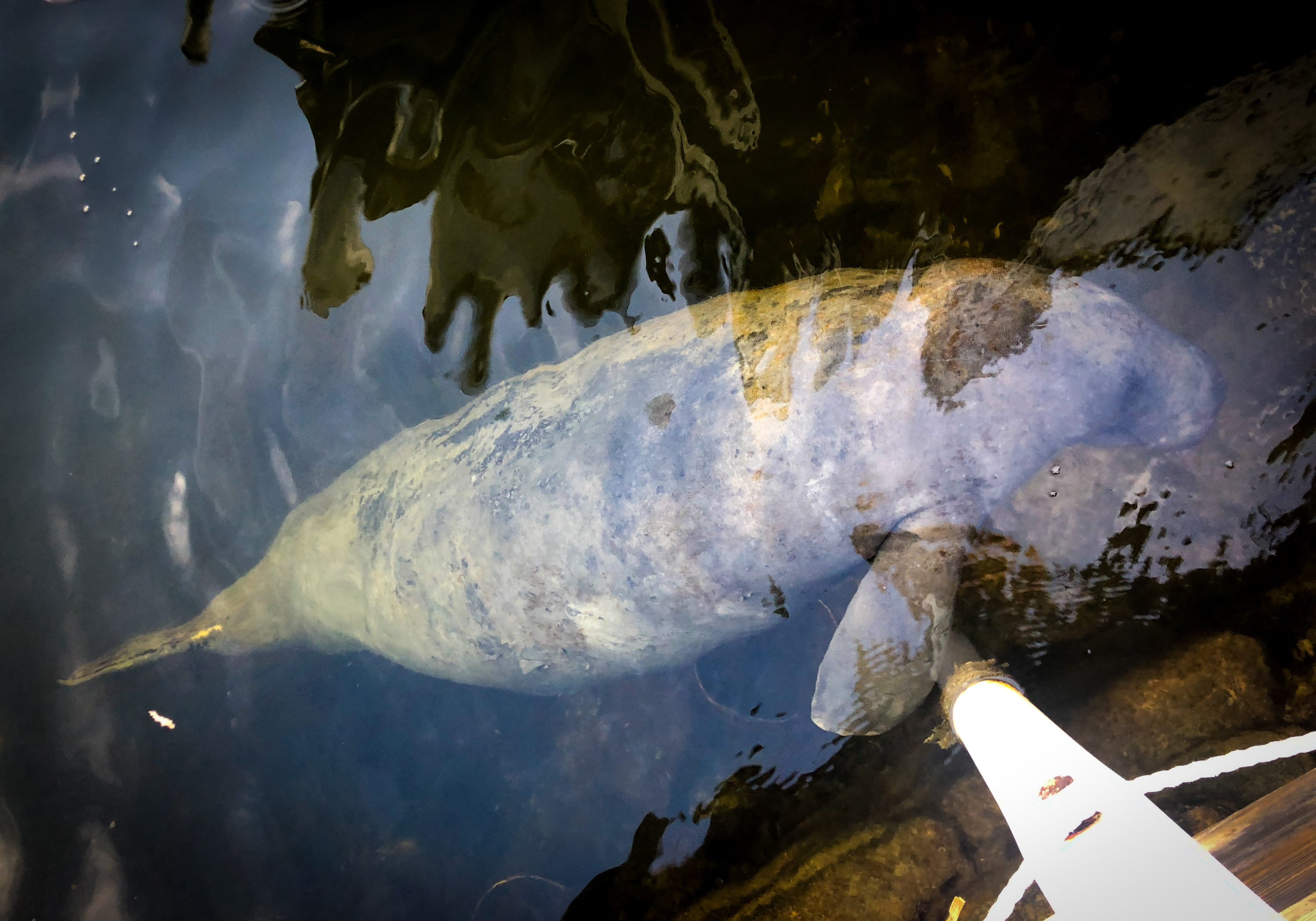 Unusual to see manatees around here because there's no fresh water. They cruise canals looking for hose runoff.
****************************Fishing pics ahead! Time for my vegan friends to sign off.**********************************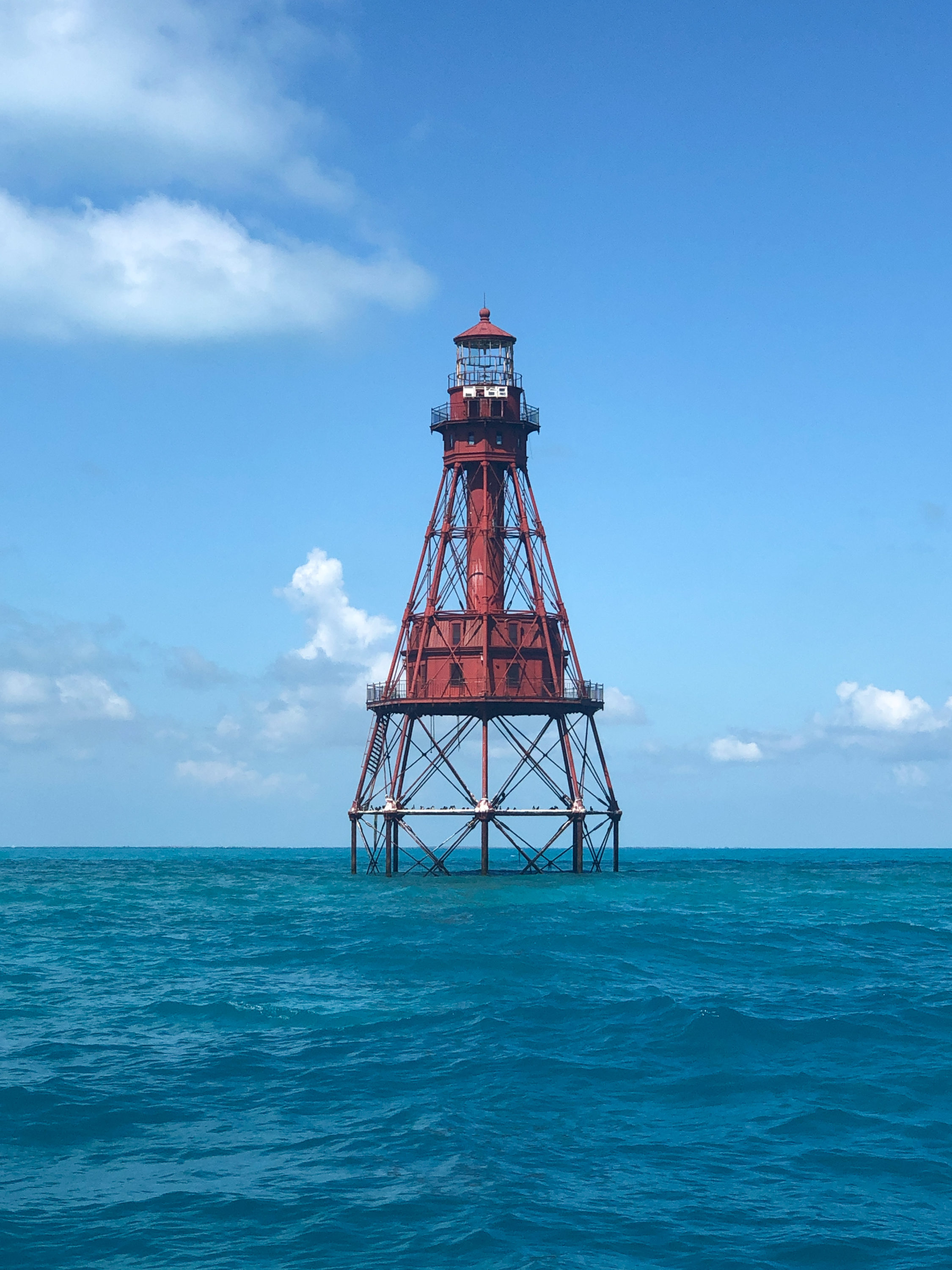 American Shoals Lighthouse.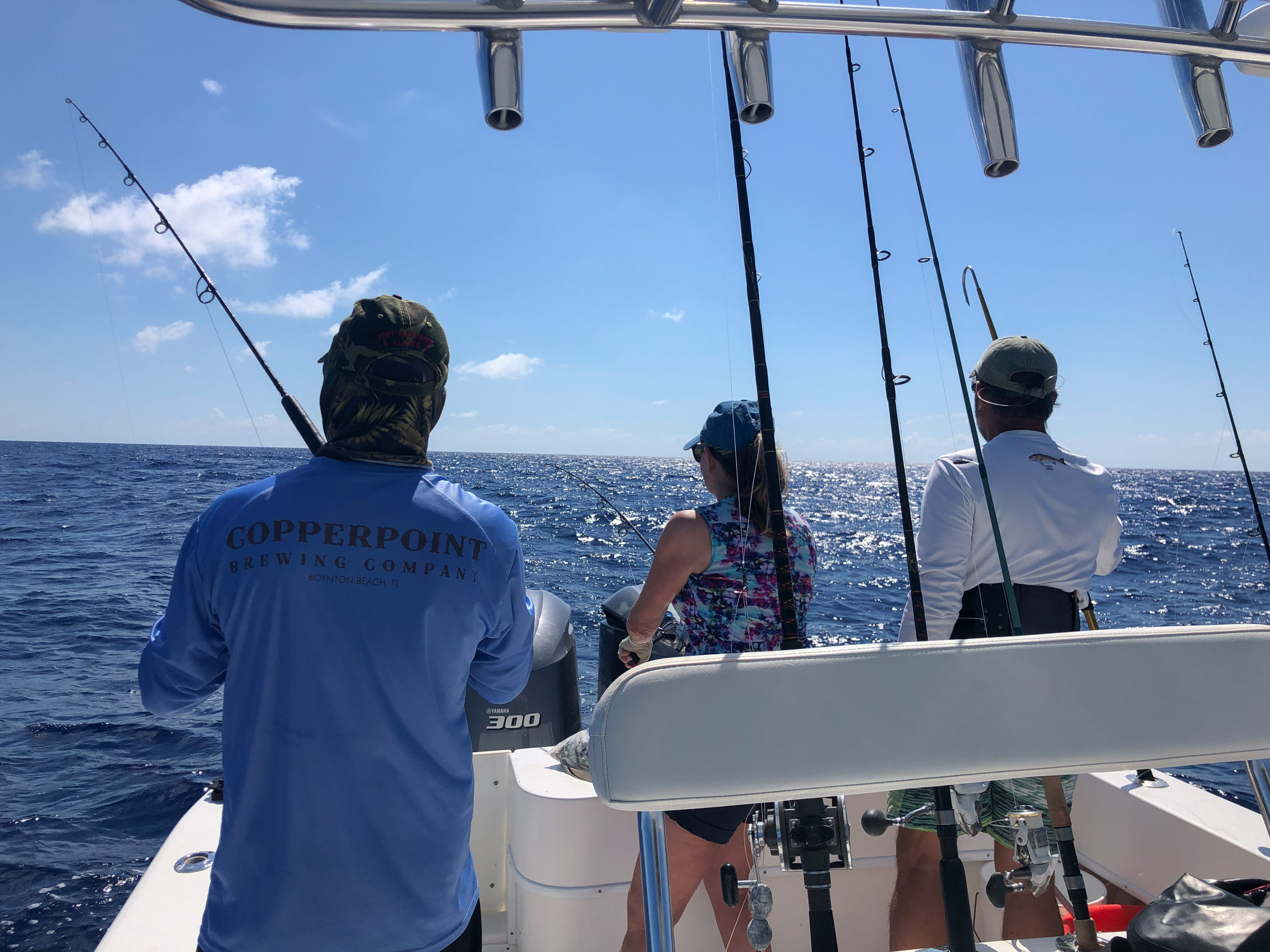 We did what we love to do. We spent all day on the water, catching seafood, and we spent our evenings cooking it.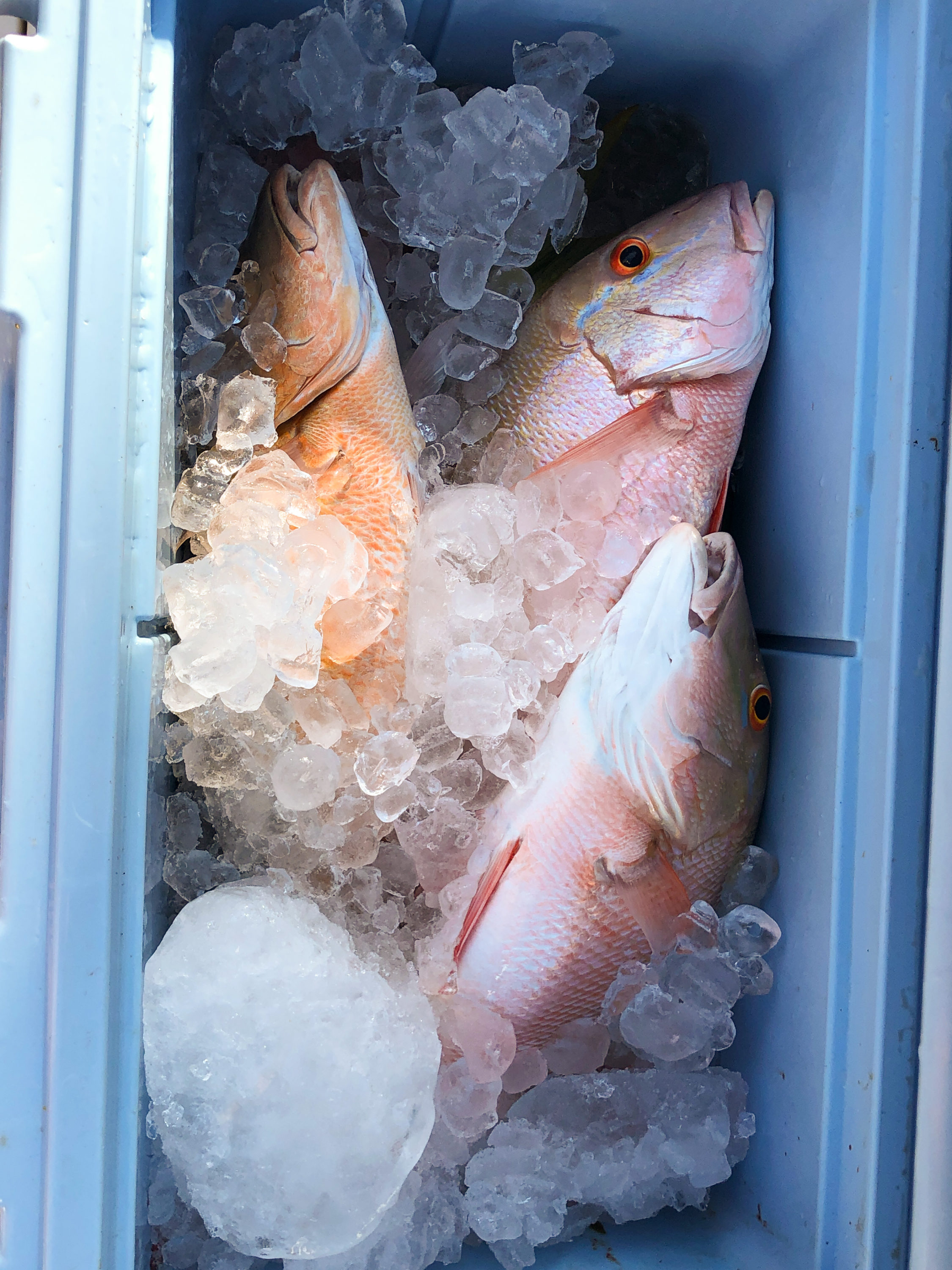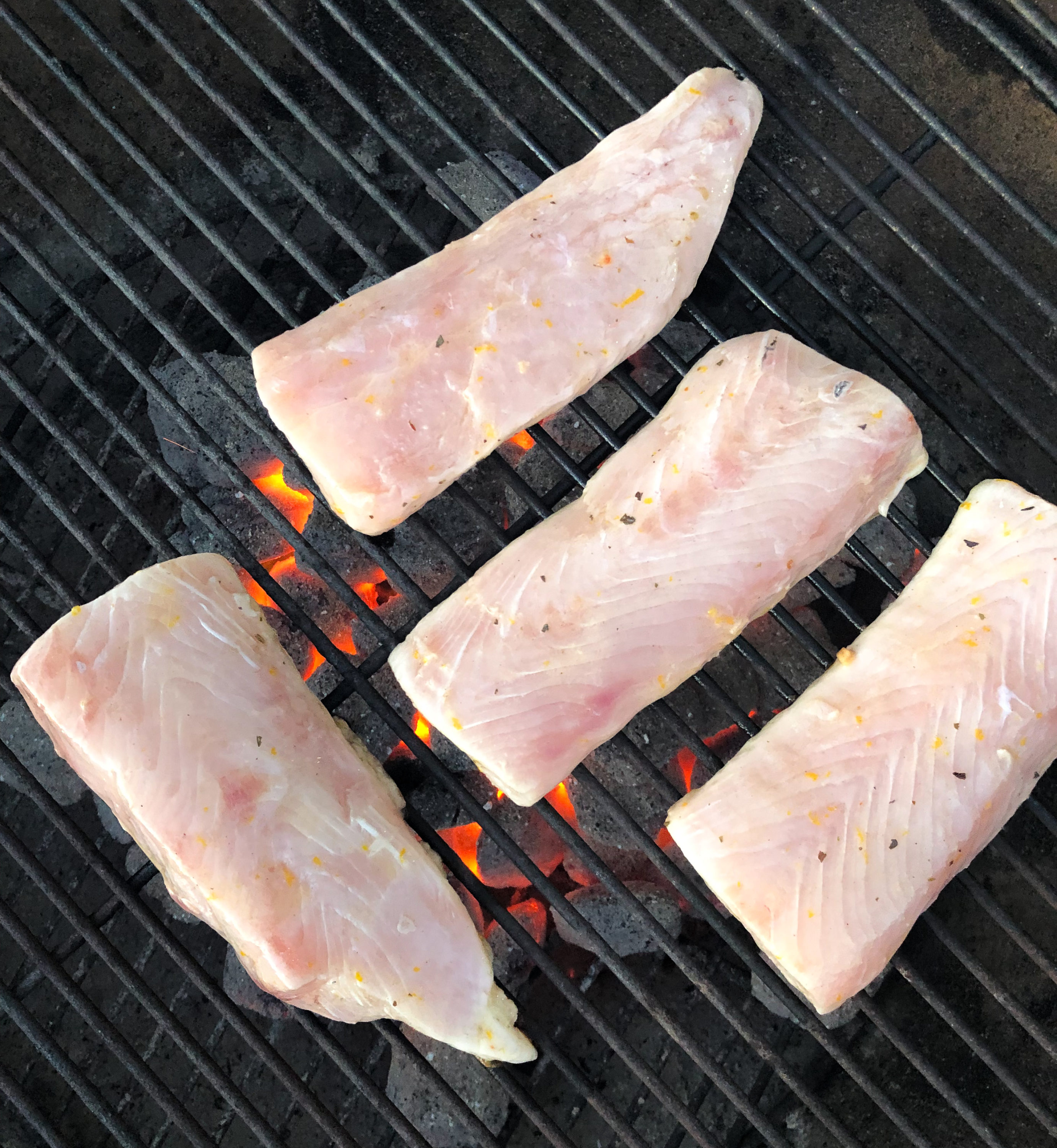 Grilled dolphin (mahi mahi if that's what you prefer to call it) with sour orange mojo. Delish.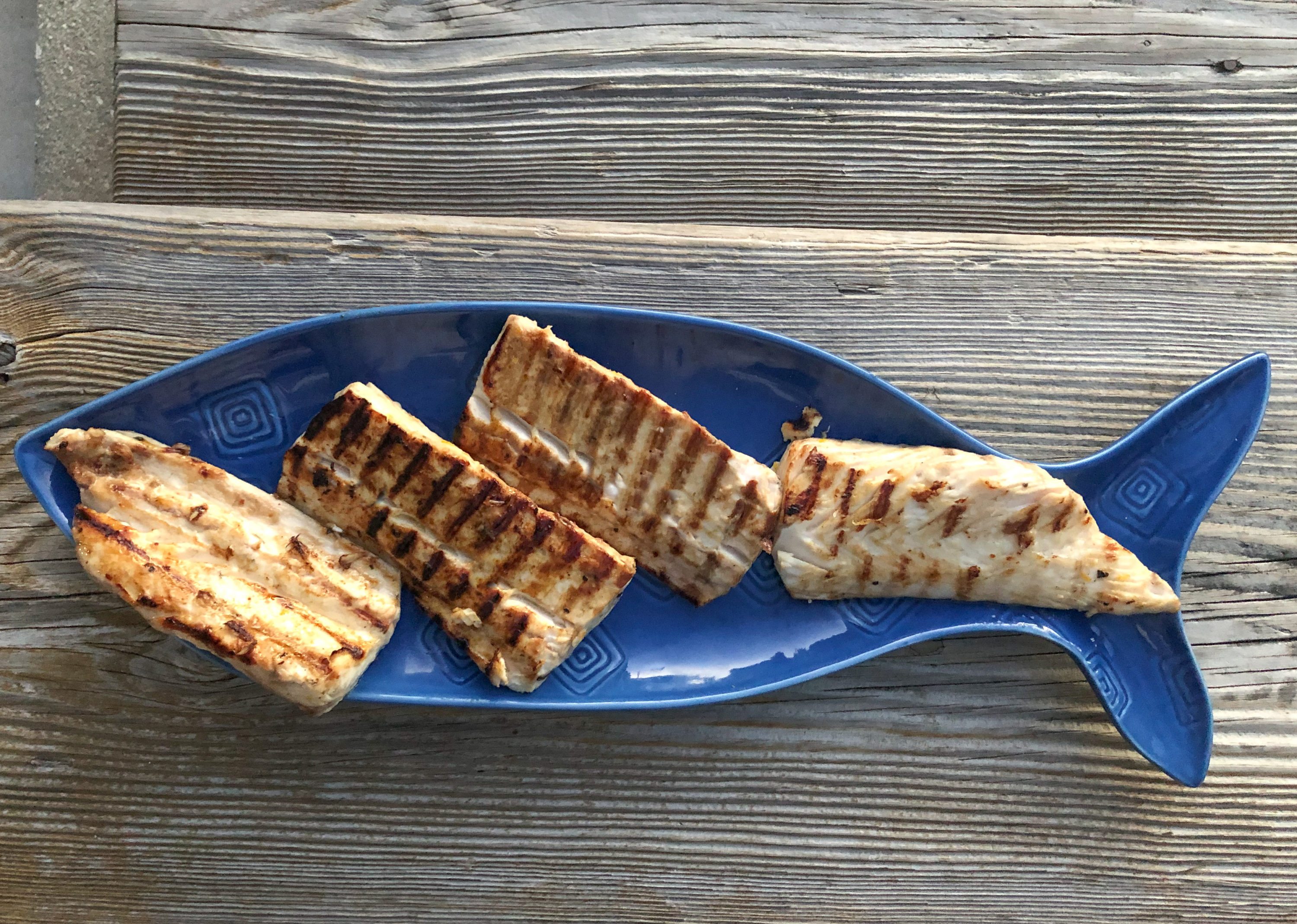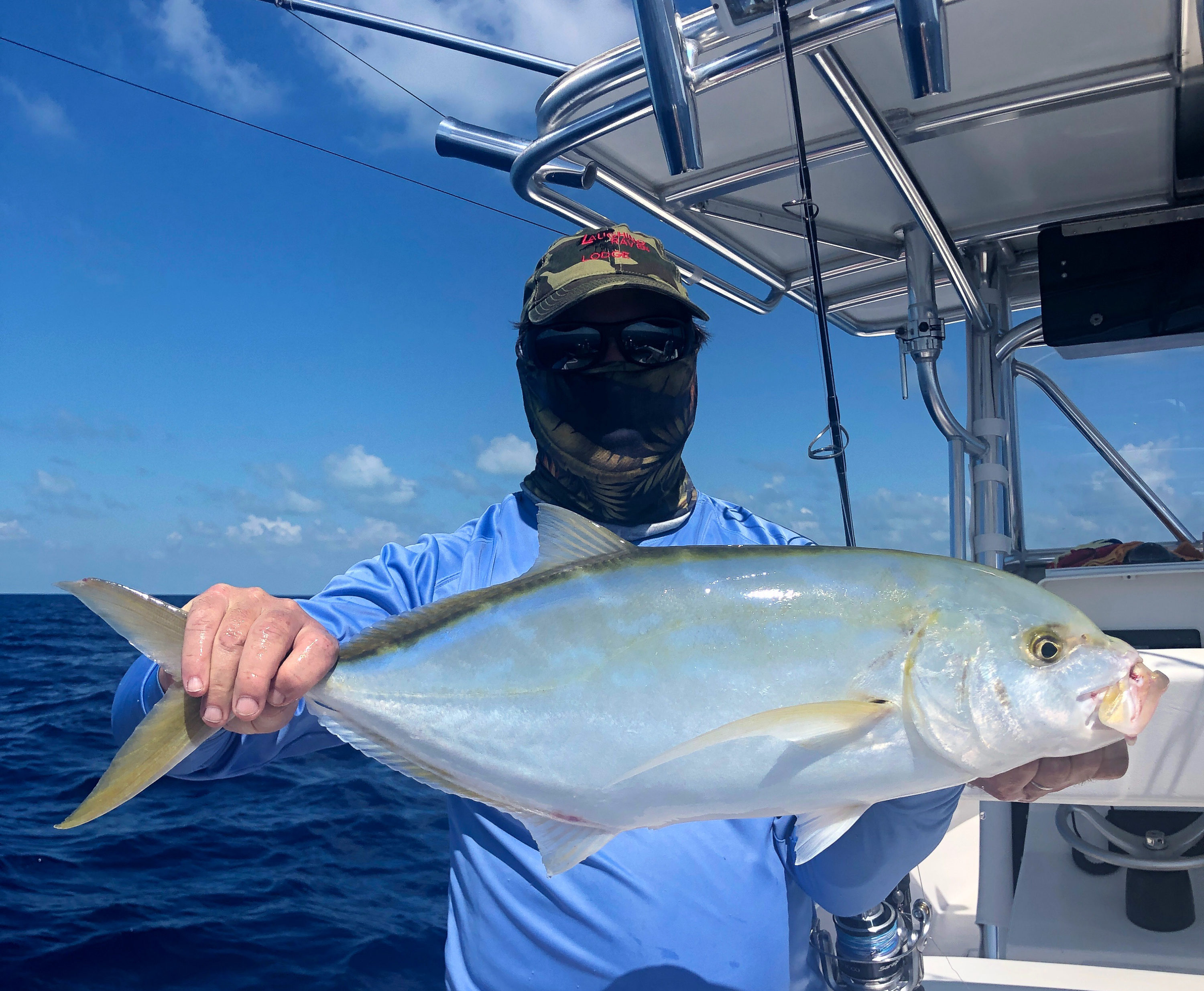 This here is a yellow jack. Most people throw them back. Those people are missing out. It has to be treated like tuna, either as sashimi or cooked rare. We gave it a sesame sear in a cast-iron skillet, then sliced it and served it over rice. It's more mild than tuna. We all loved it. As soon as we catch another one, I'm turning it into a post.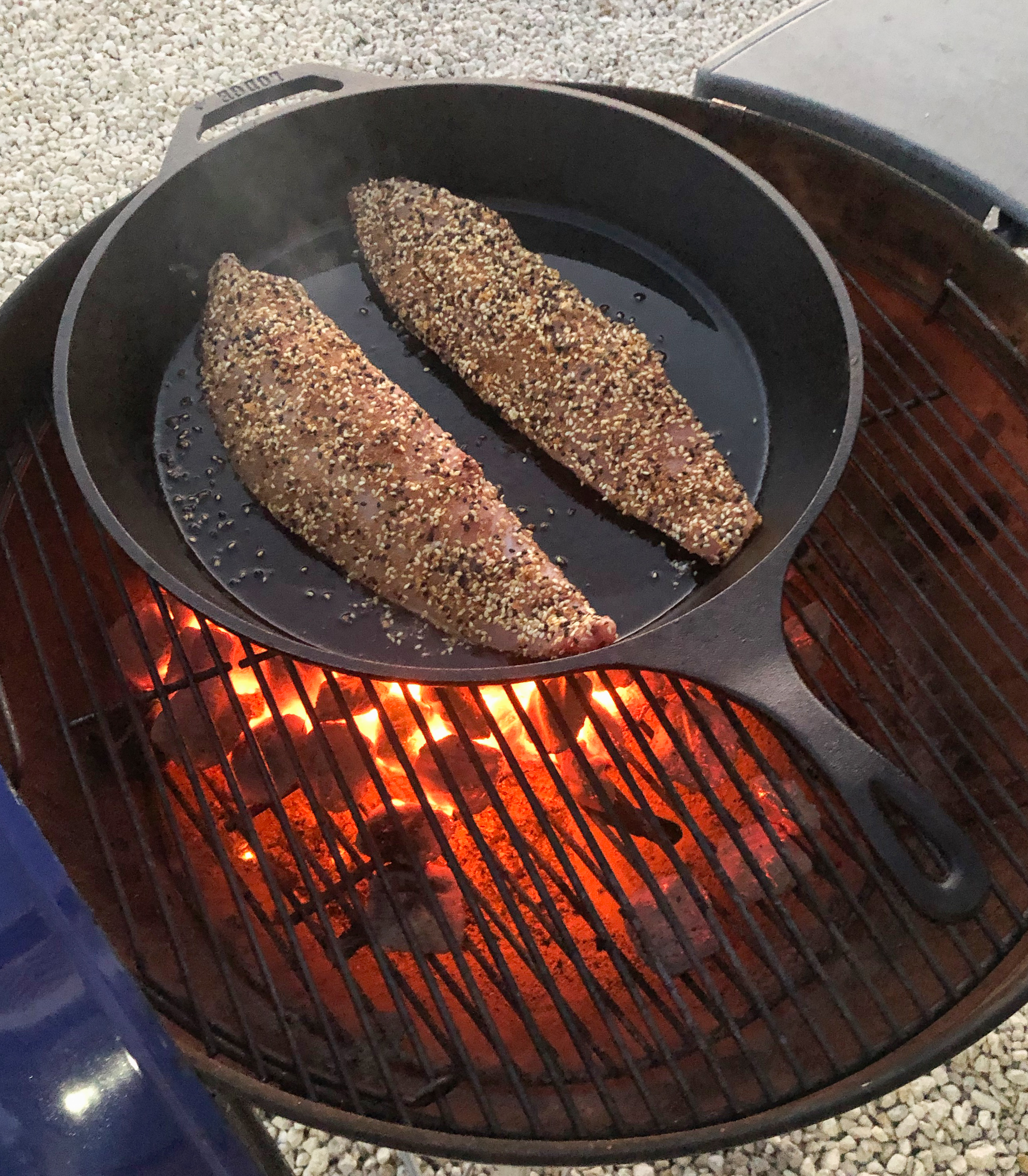 We ate some vegetables, too.
The main event was our annual Stonecrabaganza.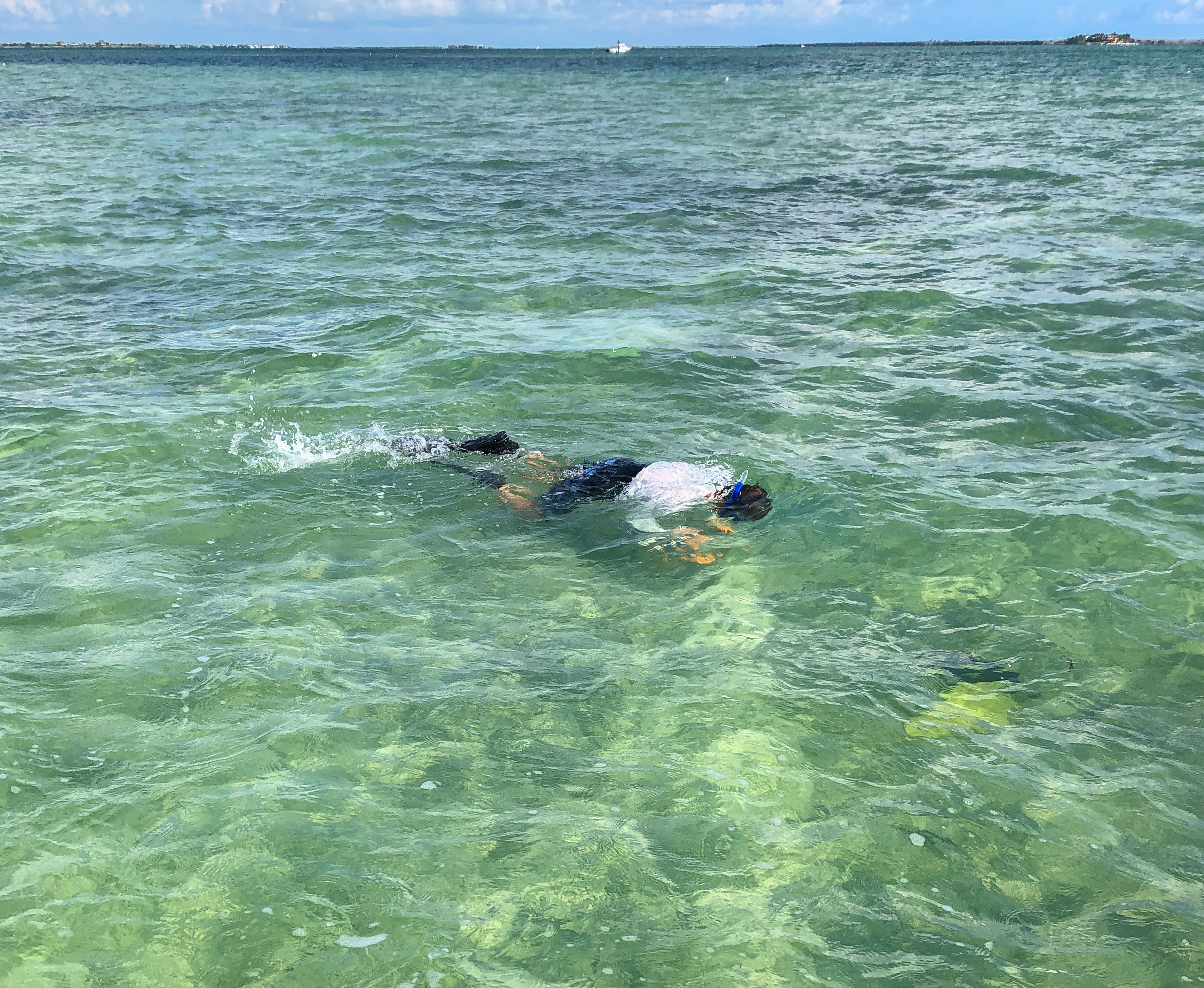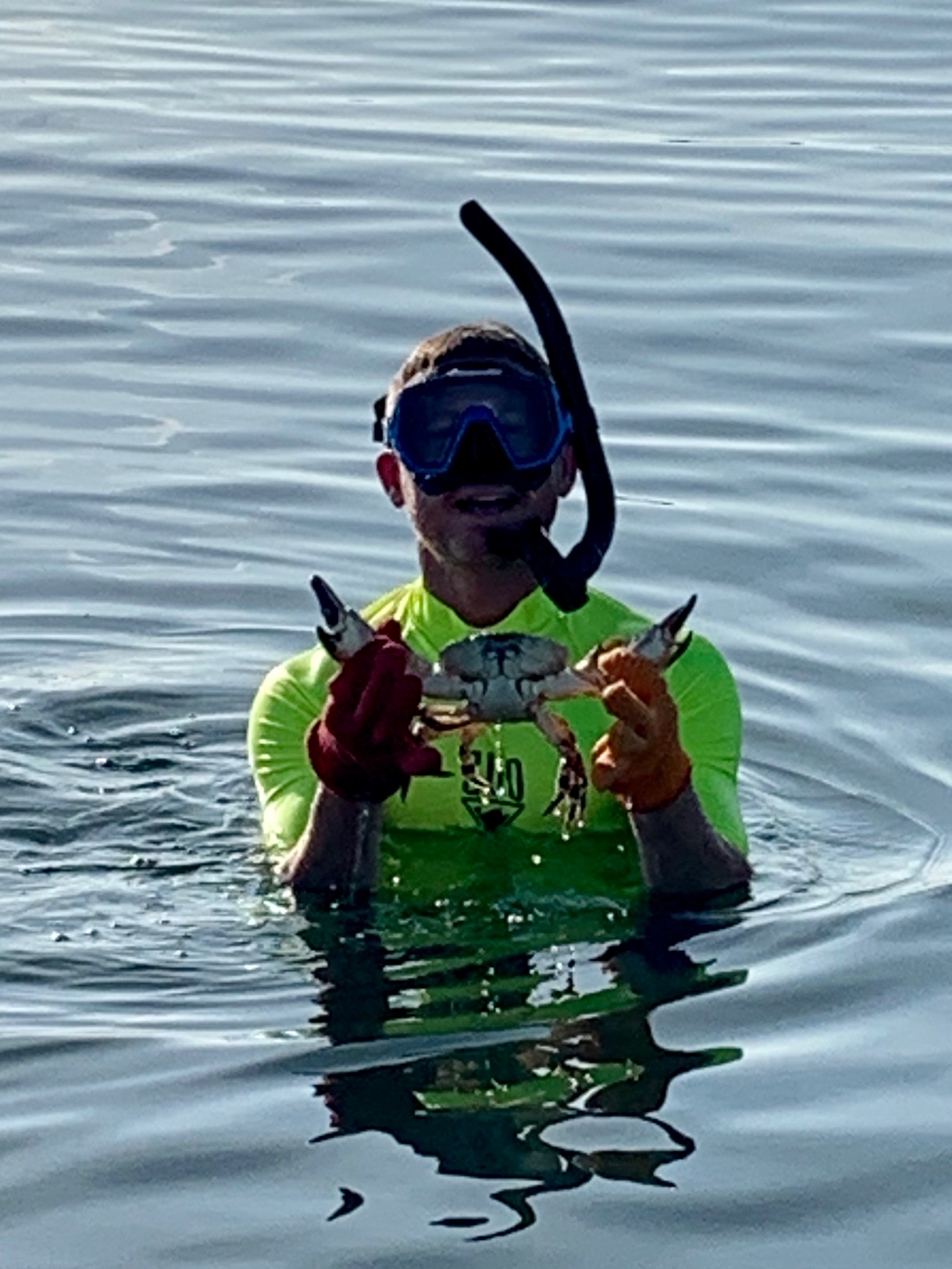 Stone crab season began October 15 and we hit it hard. It took a few days to collect enough for our feast (especially with my brother there), but it was absolutely worth it. Honestly, my favorite meal of the year. We got some giant claws. And by we, I mean the guys. They got a few pinches and one purple fingernail. I'll stick to catching lobsters, thankyouverymuch. If you're like me and don't want to lose a digit messing with beastly crabs, hit up the seafood market. Make sure you're getting them fresh from Florida. Here's my stoney sauce recipe to go along with them.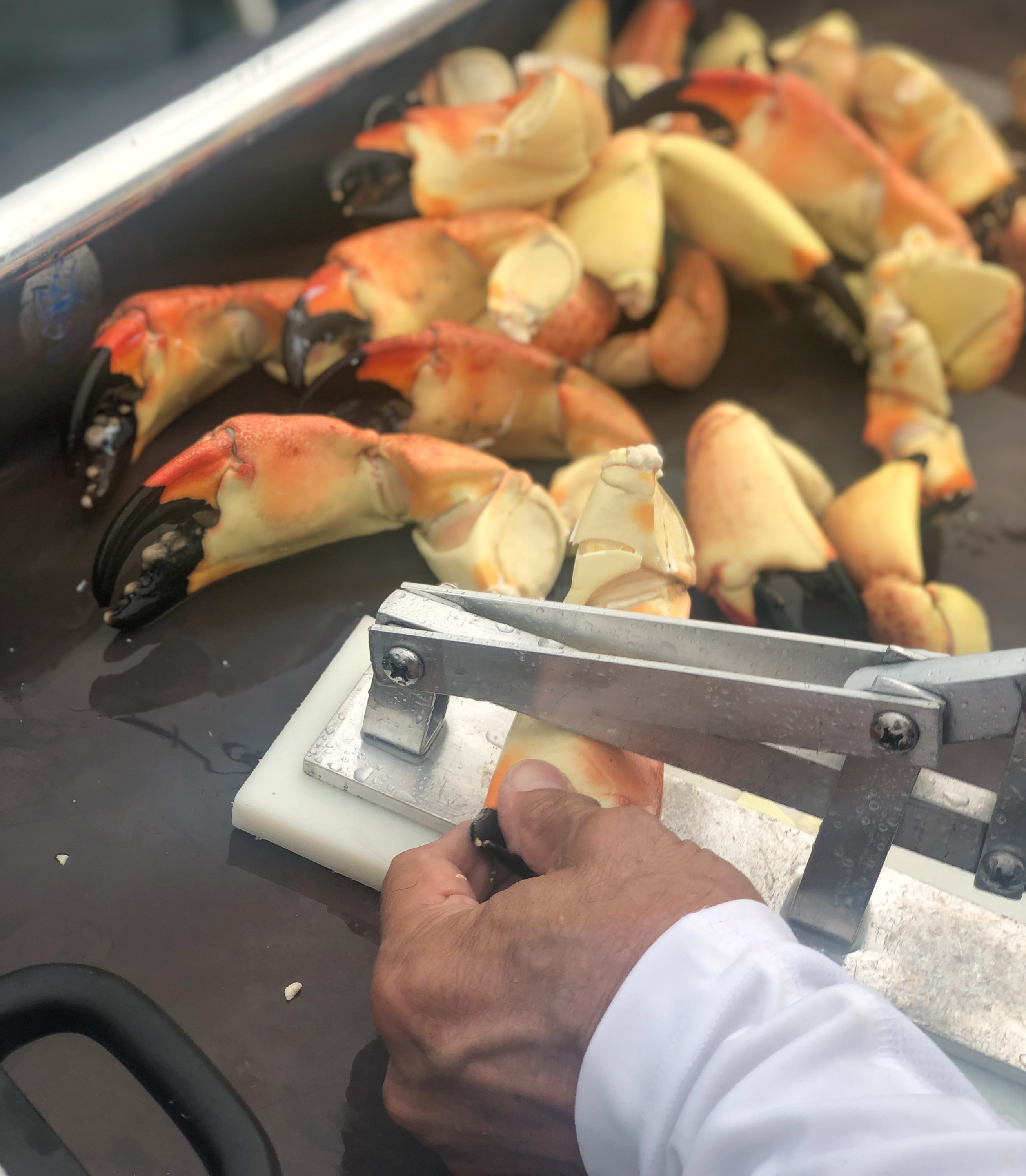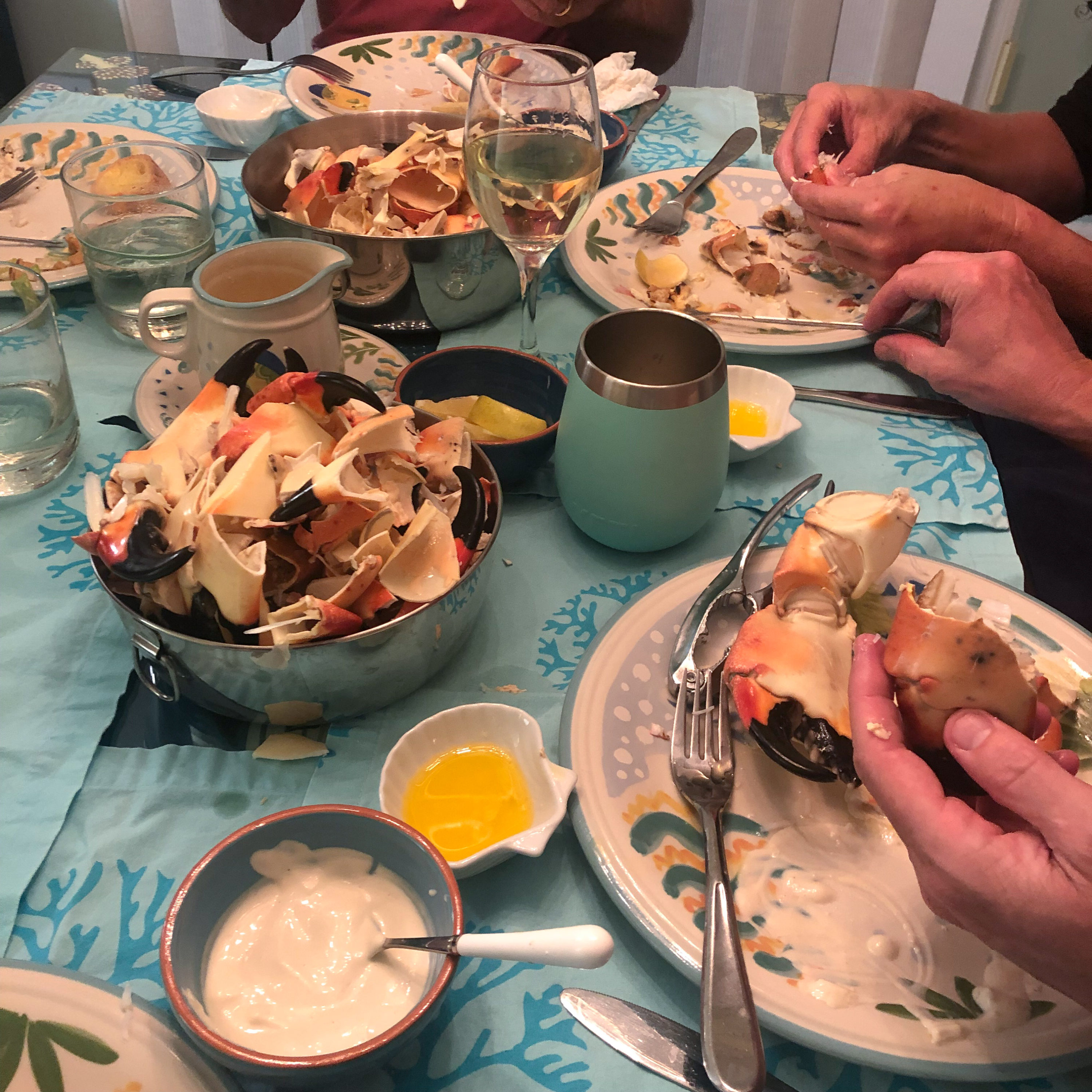 We caught some nice lobsters, too.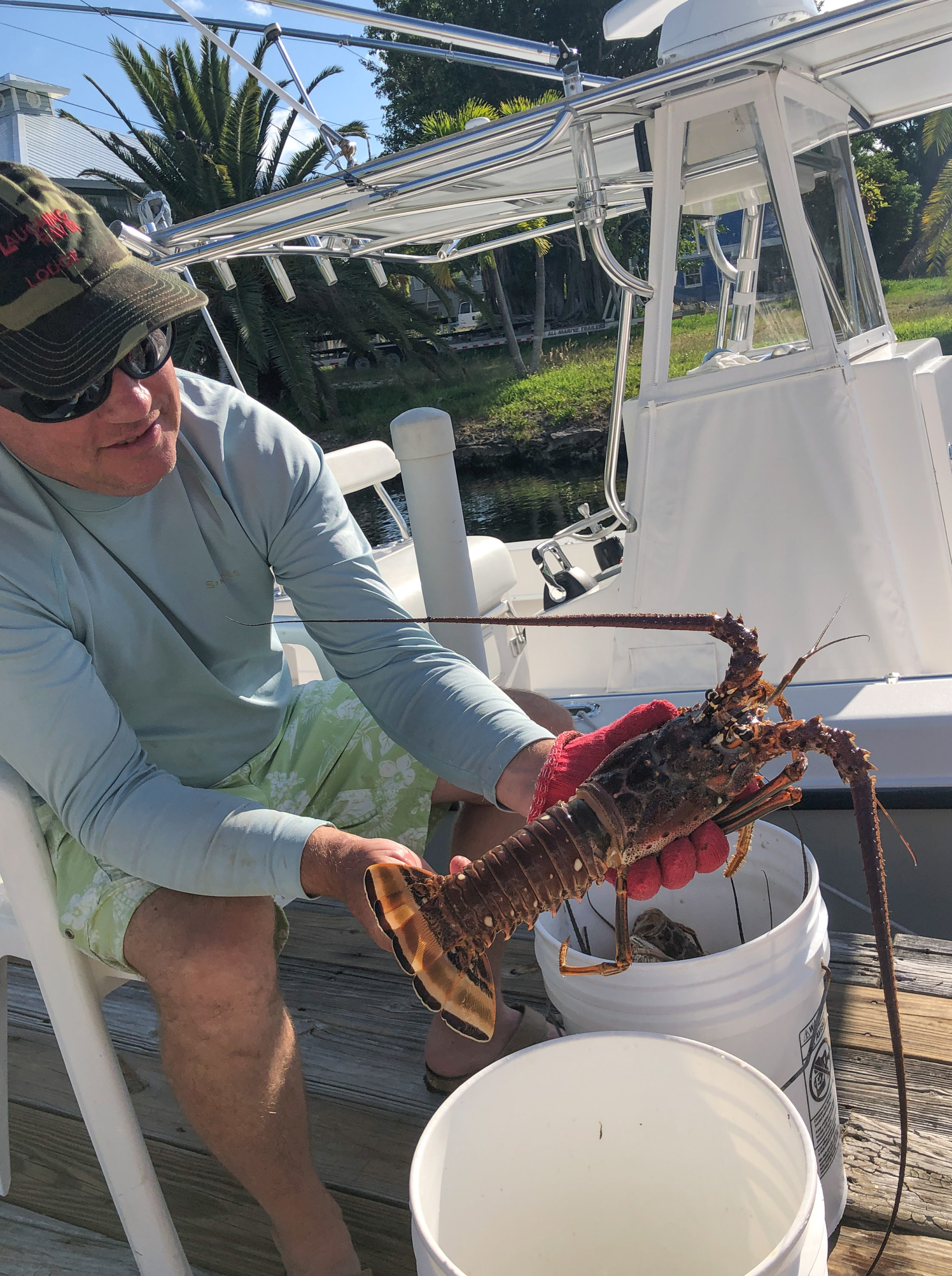 Good times for sure.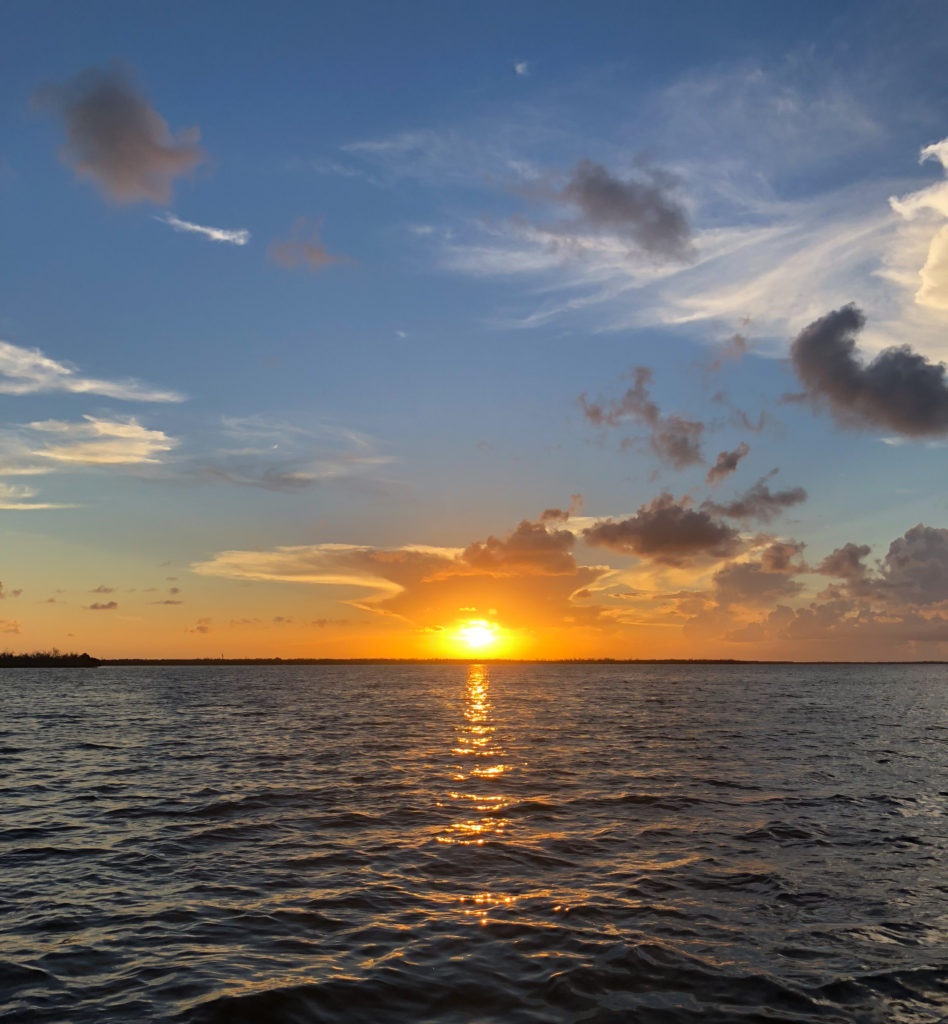 Now we're back home. My garden beds are filling with green, although very slowly thanks to this endless summer weather. I can't believe tomorrow is Halloween. I've got my witch hat ready and I'm keeping all the Reese's for myself. Mwahahaha.
Thanks for being here.
-d