Take two of the easiest things to grow in a Florida backyard, put them together, and you've got one serious flavor bomb.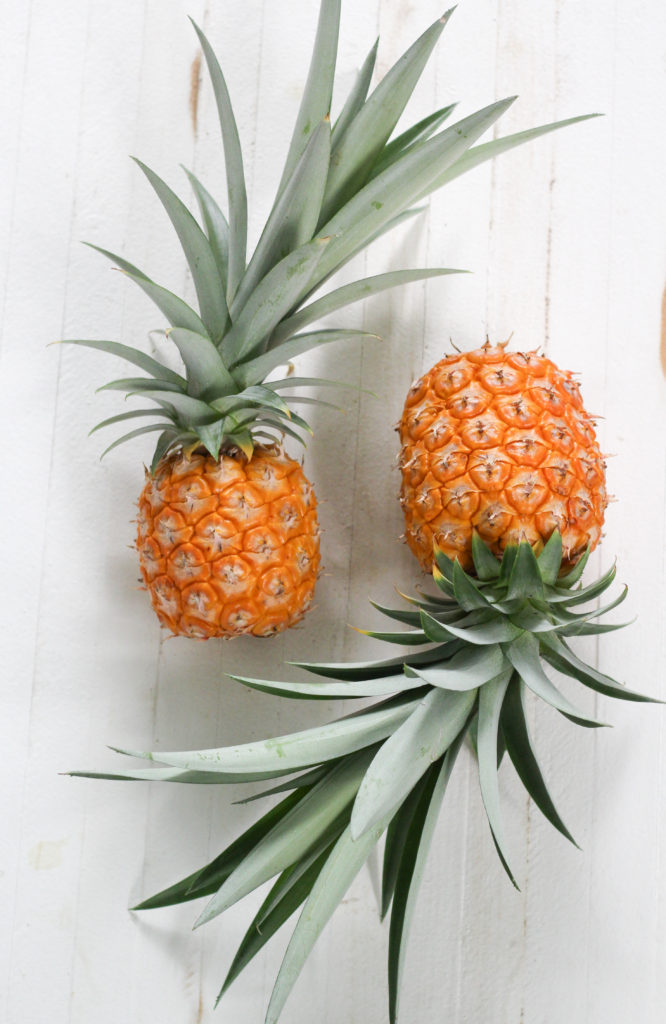 Pineapples are the best fruit for reluctant gardeners. Start by cutting the top off a pineapple, stick it in dirt in a sunny place, and in 18 months you'll have another. Zero maintenance. Once you get a few going, you'll have a steady crop. Wait to pick until they're mostly golden. The flavor is so intense you'll never want another grocery store pineapple.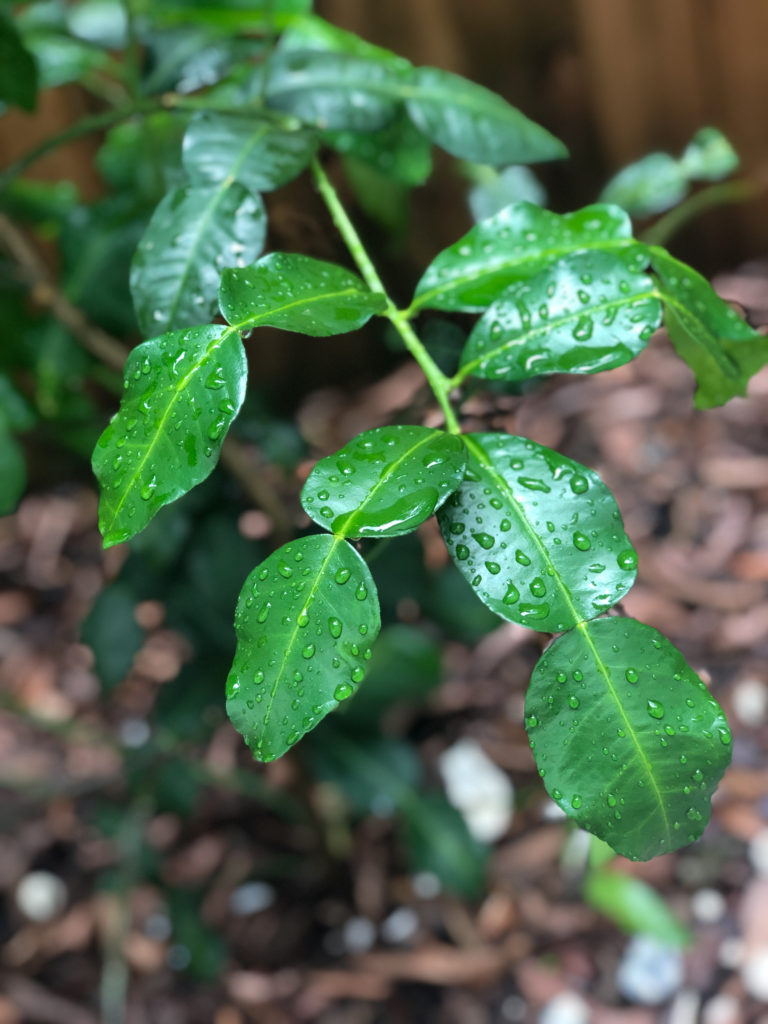 Kaffir lime is the most forgiving citrus to grow. Since you're only after the leaves, it doesn't matter how big the tree gets or if it even produces fruit (they've got very little juice and are mostly used for zest). They're an essential aromatic in Thai cuisine. Every time I walk by the tree I grab a leaf and crush it so I can smell that intense citrus mixed with exotic flowers and herbs. Most of the time the leaves are thrown in dishes whole, simmered, then tossed before serving. When the leaves are young and fresh, they can be finely minced. I like to do both.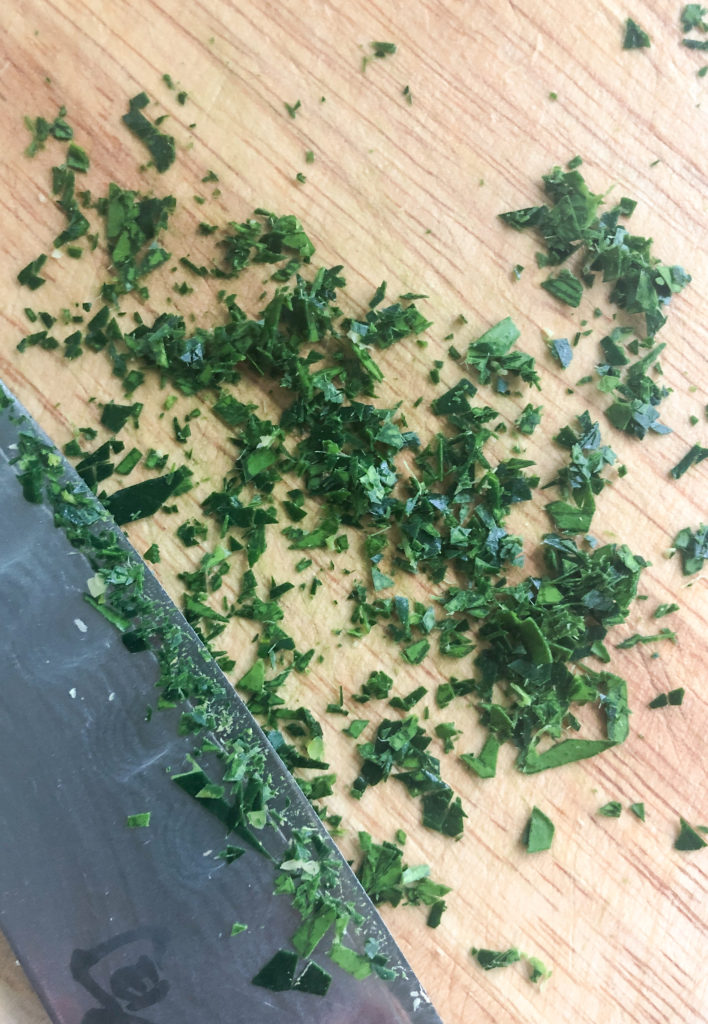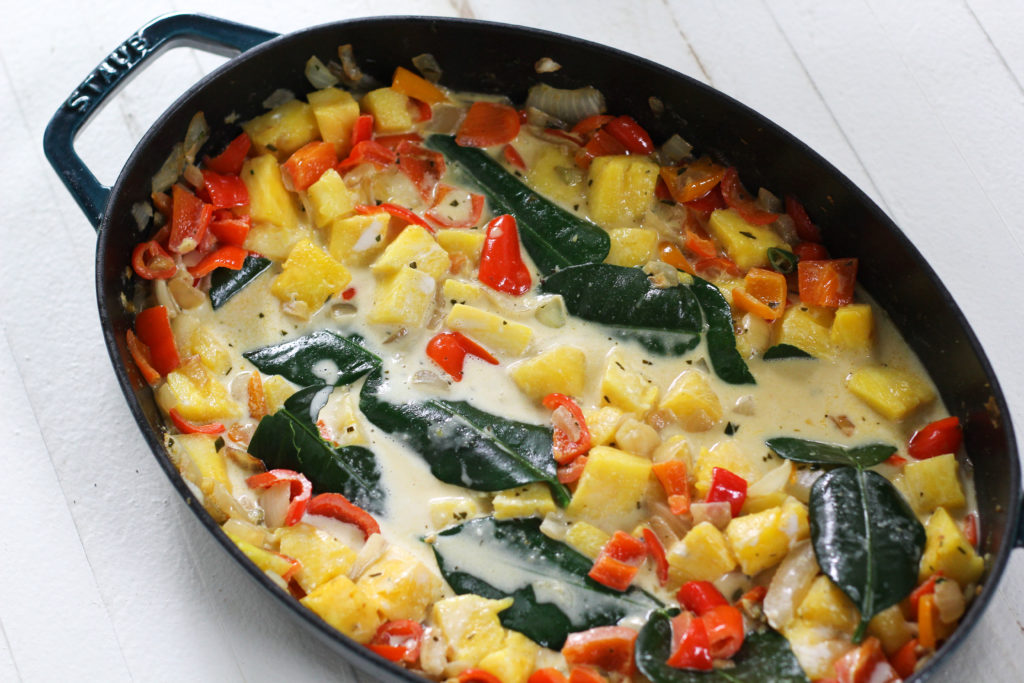 If you're not growing your own, buy them at Asian markets or online.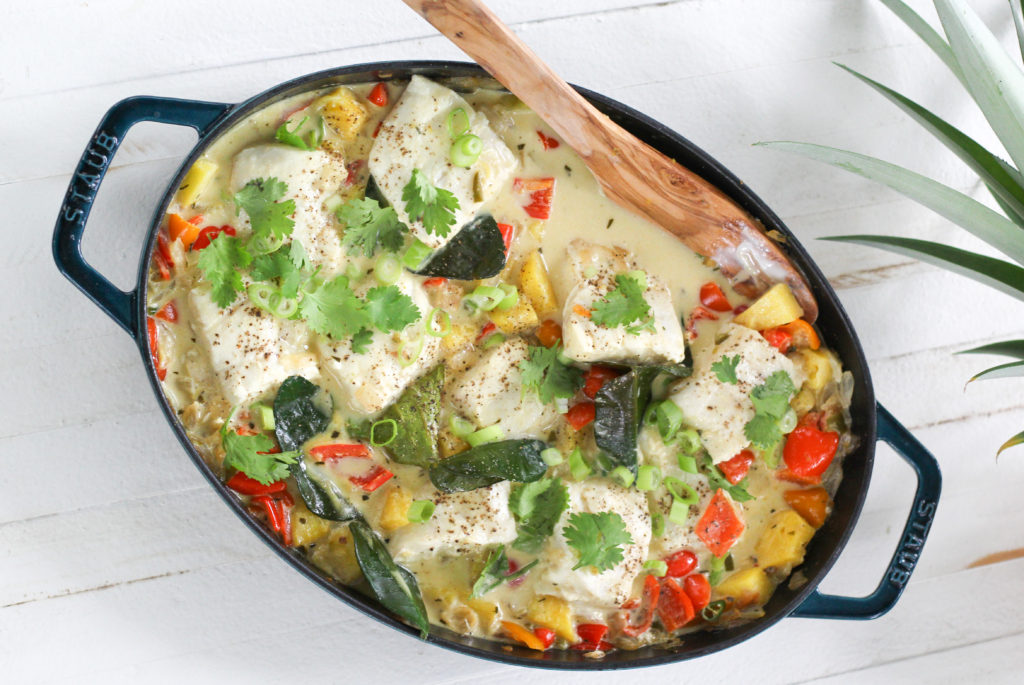 You've seen pineapple and kaffir lime mingle in my recipes before, like in this salsa. The two shine in this curry. Even the protein takes a backseat. The fish could easily be swapped out for shrimp or tofu. It starts off with a doctored-up green curry paste, super easy. Layer in all the ingredients and simmer in coconut milk. Serve it over beds of fluffy jasmine rice.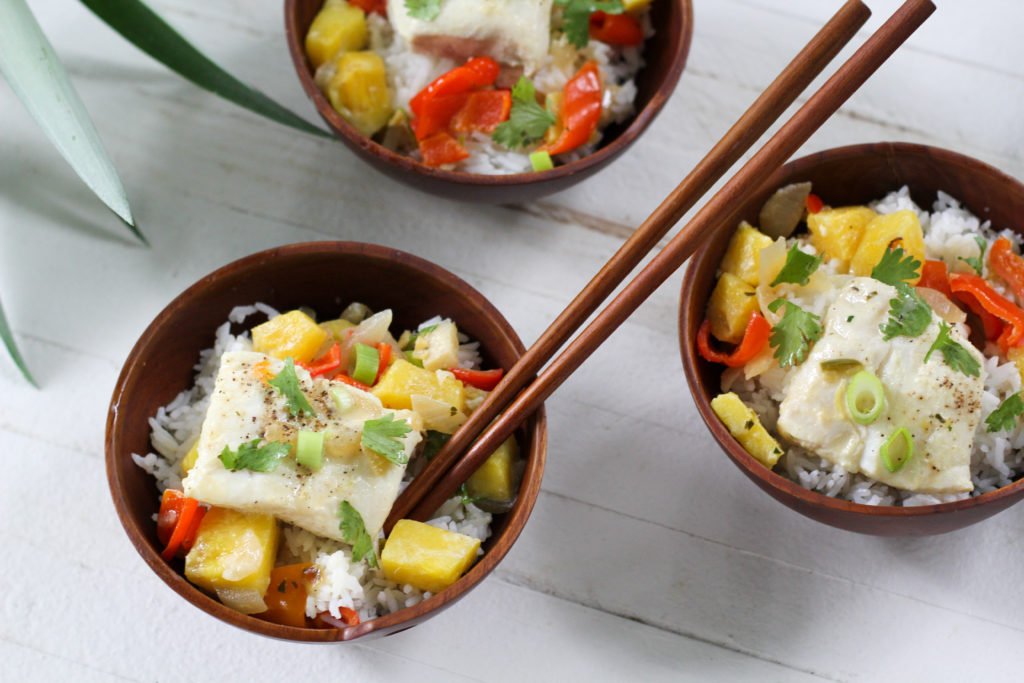 Pineapple + kaffir lime = a match made in heaven.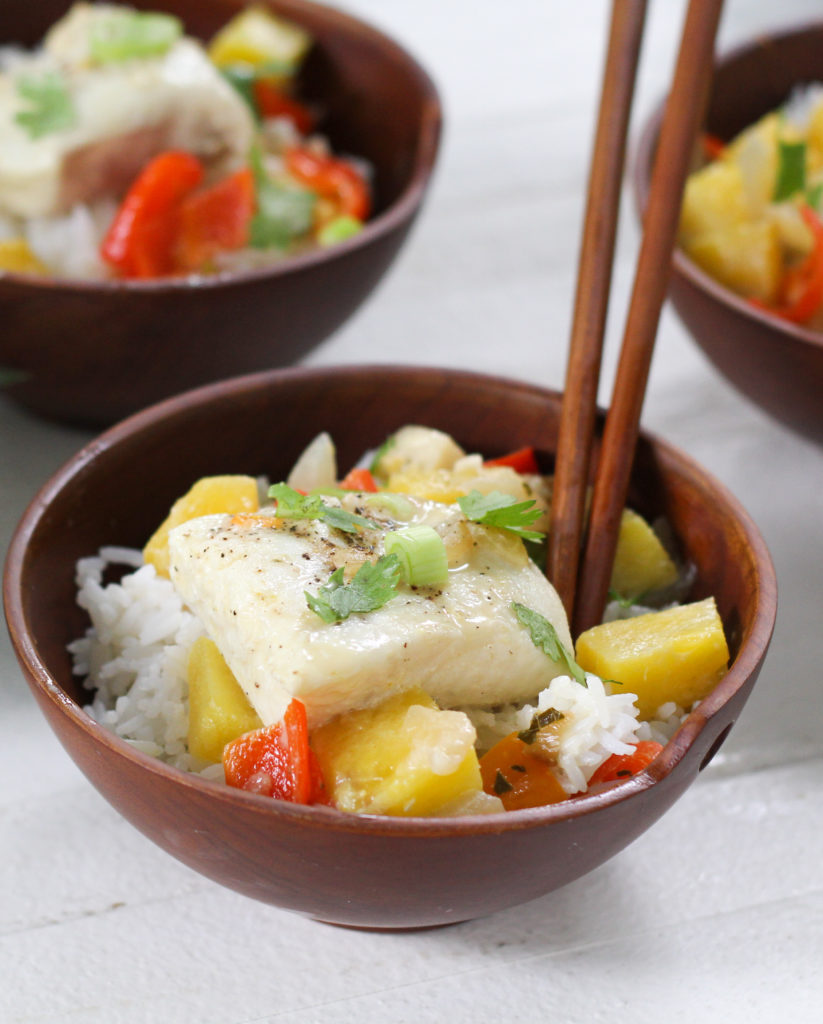 Pineapple & Kaffir Lime Fish Curry
2019-07-27 08:30:57
Ingredients
1 pound fish (grouper, snapper)
2 tablespoons coconut oil
1 Vidalia onion, diced
2 cups red peppers, diced
3 cups diced pineapple
1 finely minced kaffir lime leaf, plus 3-4 whole leaves
1 teaspoon finely minced lemongrass (inner stem only)
1 tablespoon finely minced fresh ginger
3 garlic cloves, minced
3-5 Thai chili peppers (or a jalapeño), minced
2 tablespoons Thai green curry paste
2-3 tablespoons fish sauce (to taste)
1 can coconut milk
1/4-1/2 cup fresh key lime juice (to taste)
1-2 tablespoons coconut or brown sugar (to taste)
salt and pepper
Jasmine rice
Garnish options: cilantro, Thai basil, green onions, cashews
Instructions
Pat the fish dry and cut into 2-inch chunks. Set aside.
Heat coconut oil over medium heat in a large pot that has a lid.
Add the onion and sauté, stirring often, for about 8 minutes, or until they soften. Stir in the red peppers and pineapple and cook for about 5 more minutes.
Add the kaffir lime leaves, lemongrass, ginger, garlic, Thai chilis, and curry paste, stirring constantly for about 3 minutes. Splash down the pan with 2 tablespoons fish sauce.
Stir in the coconut milk, followed by 1/4-cup key lime juice. Bring it all to a low simmer for 5-10 minutes. Taste. If you'd like it sweeter, add in some coconut sugar, one tablespoon at a time. If you want it saltier, add fish sauce. If you need more lime, stir in more a tablespoon at a time and taste.
Once it's just right, arrange the fish over the curry. Sprinkle each piece with a little salt and pepper.
Cover the pot with a lid. Cook for 5-10 minutes, depending on the thickness and density of the fish. When a skewer slips through the thickest part of the filet, it's done.
Serve over rice with whatever garnishes you like.
Suwannee Rose https://suwanneerose.com/