Heat wave got you down?
Let's grab a cold drink and dream of Alaska.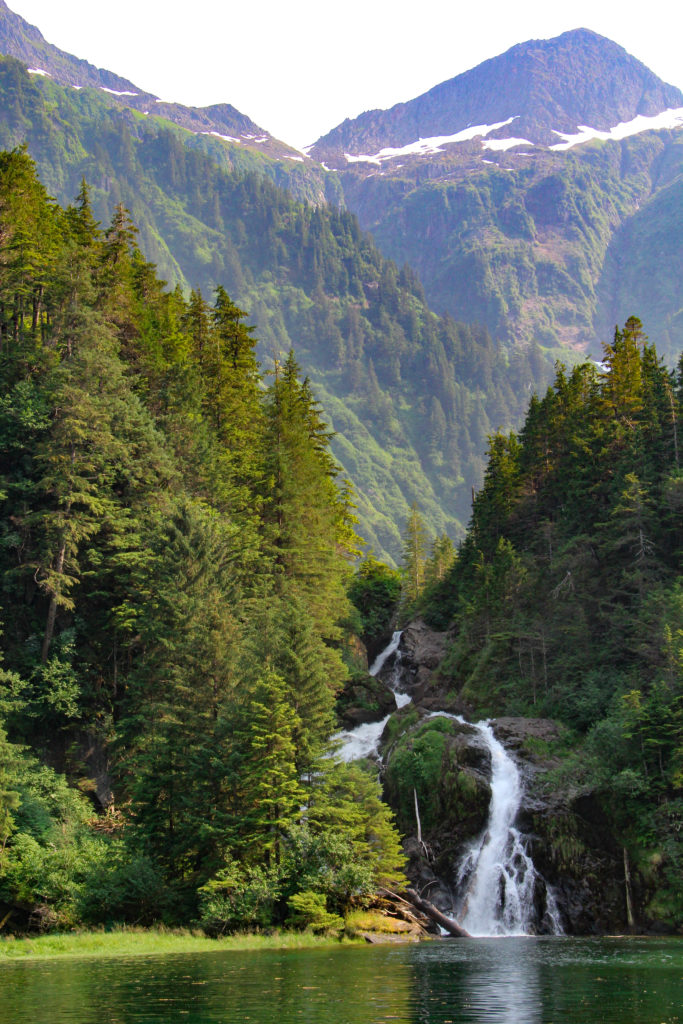 This year we flew into Juneau in time for Fourth of July festivities. It was sunny and warm by Alaskan standards; winter for us Florida folks. We found some good food trucks serving local catch and an awesome little gin distillery called Amalga. We counted three to six cruise ships in port at any given time. A steady stream of passengers flowed from docks into downtown streets. It made for a lively spectacle.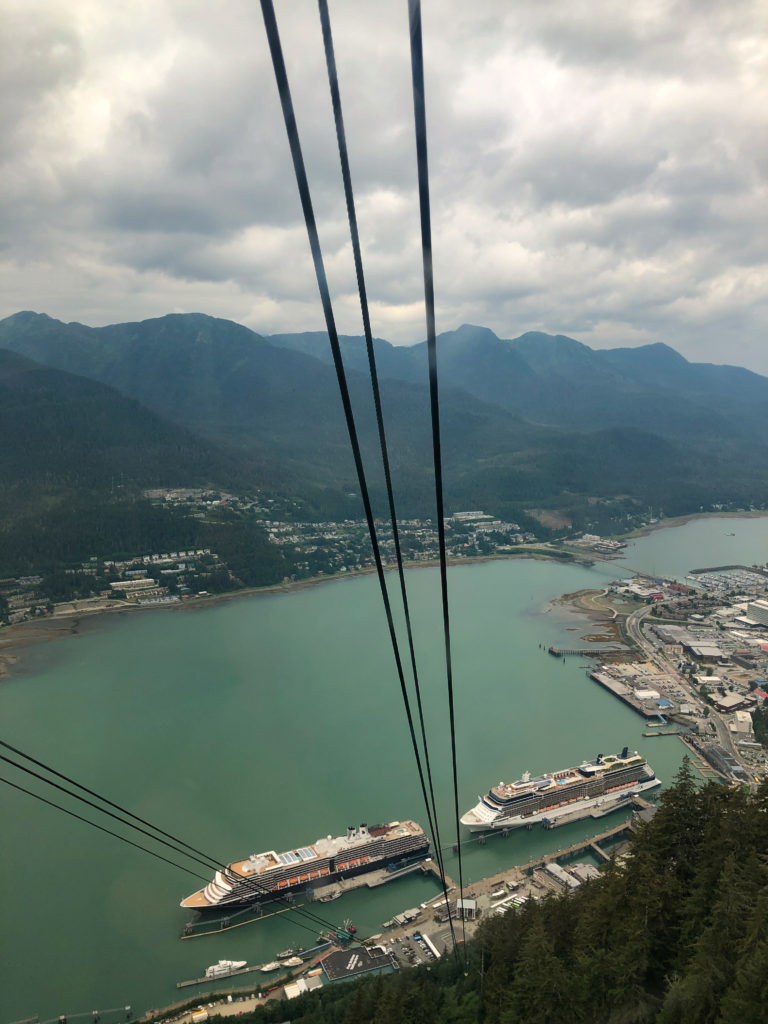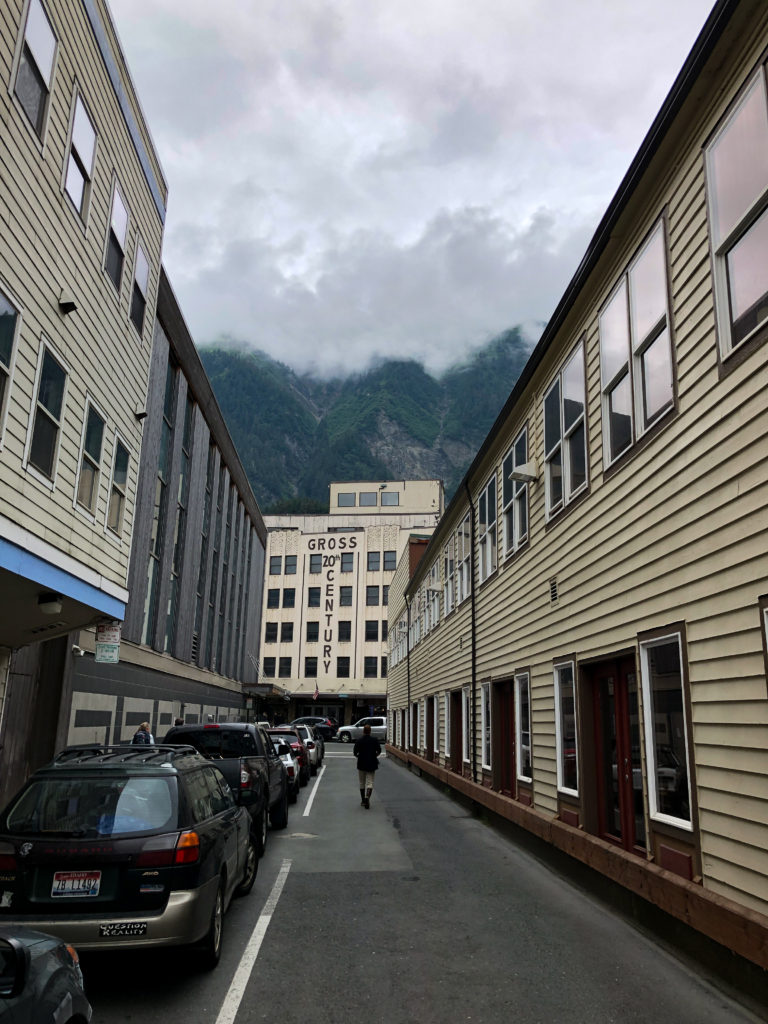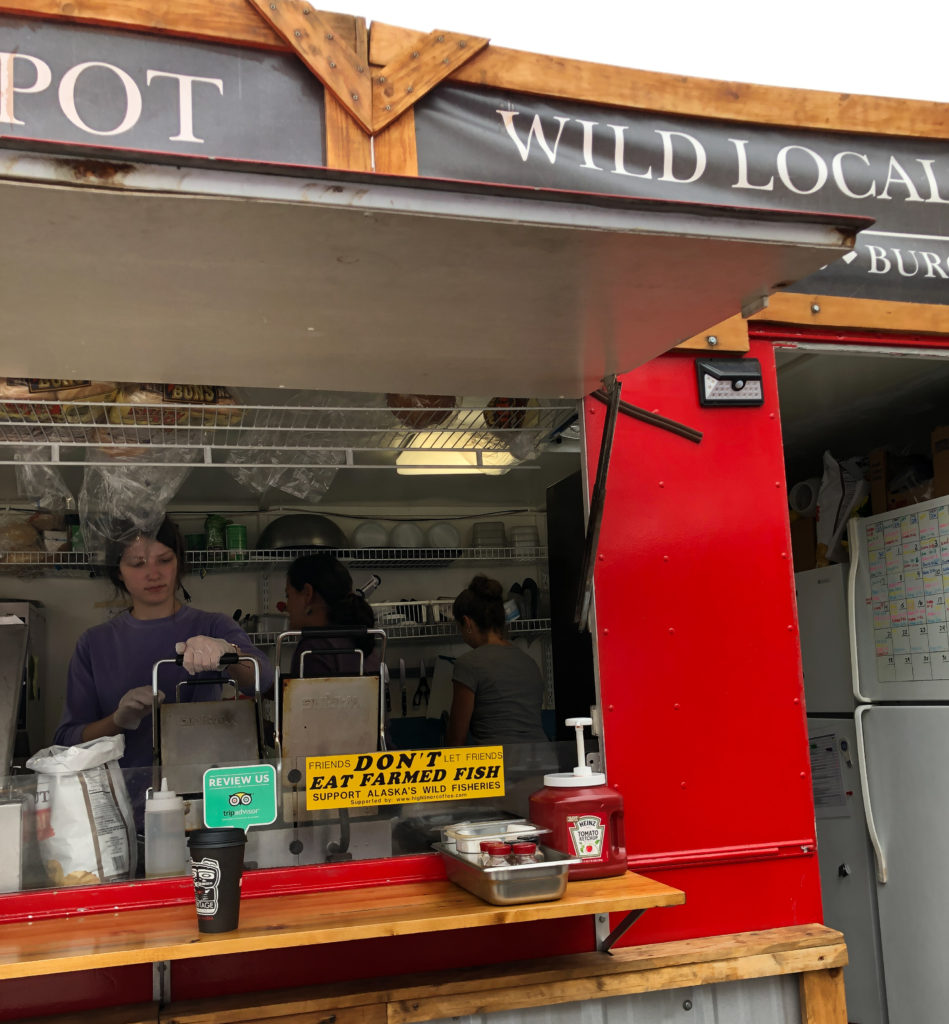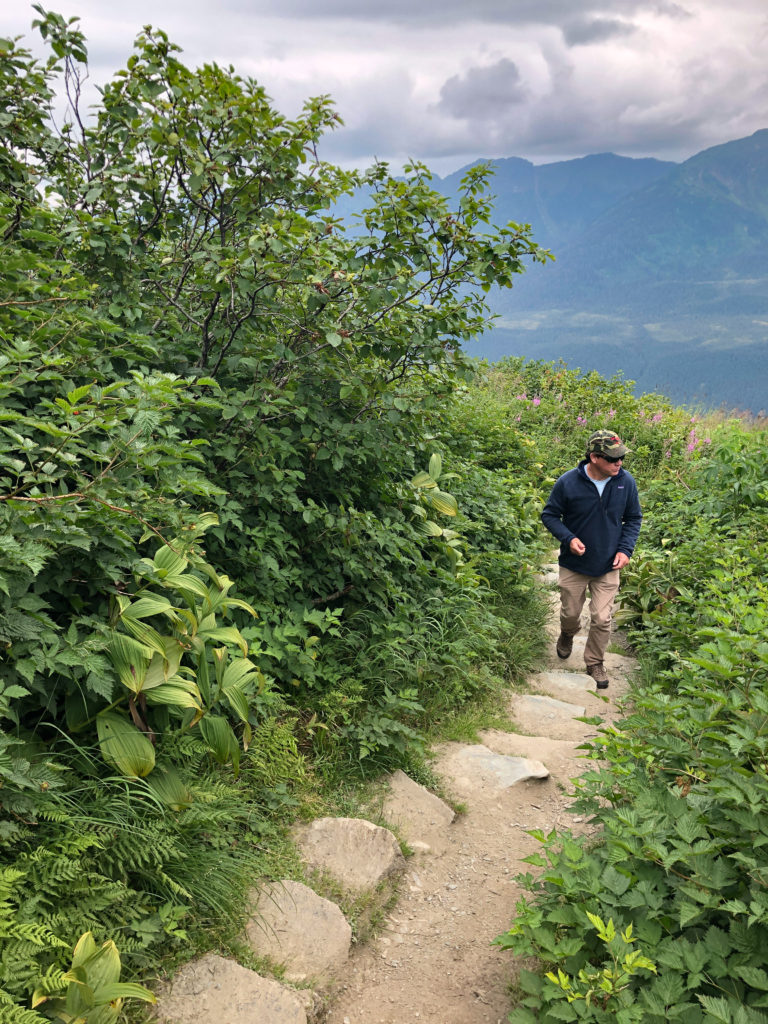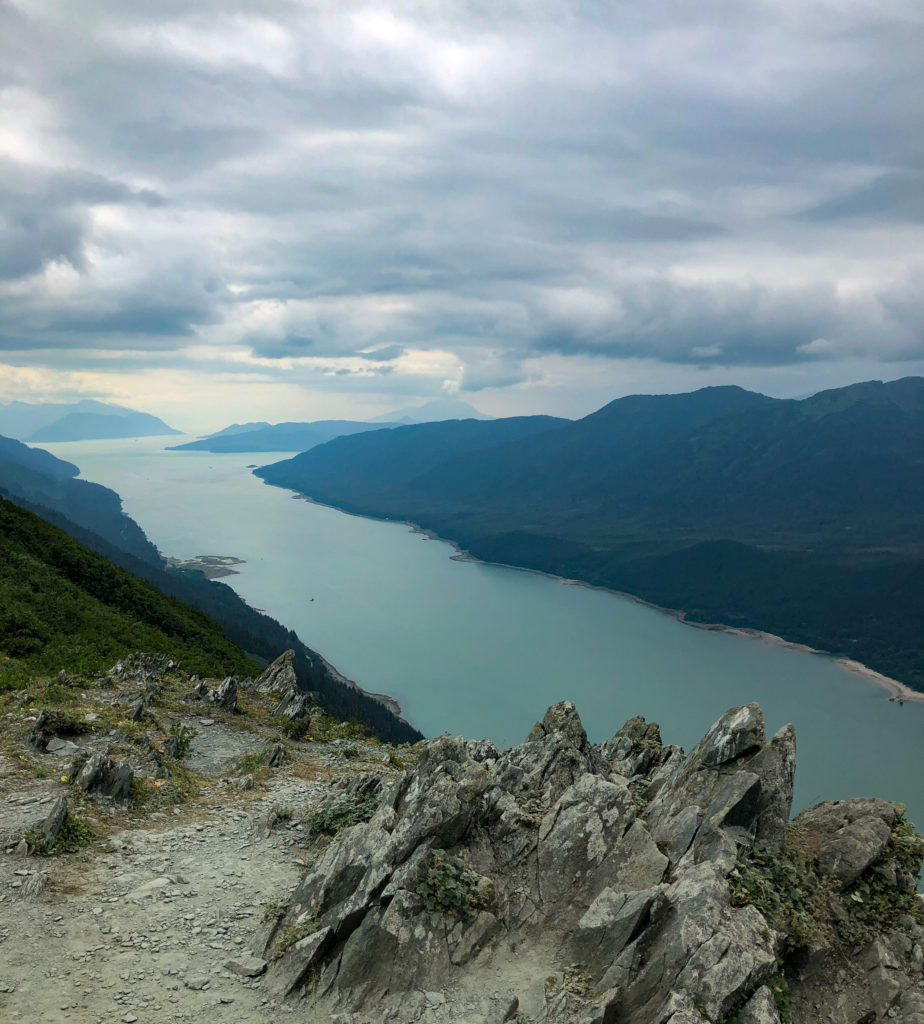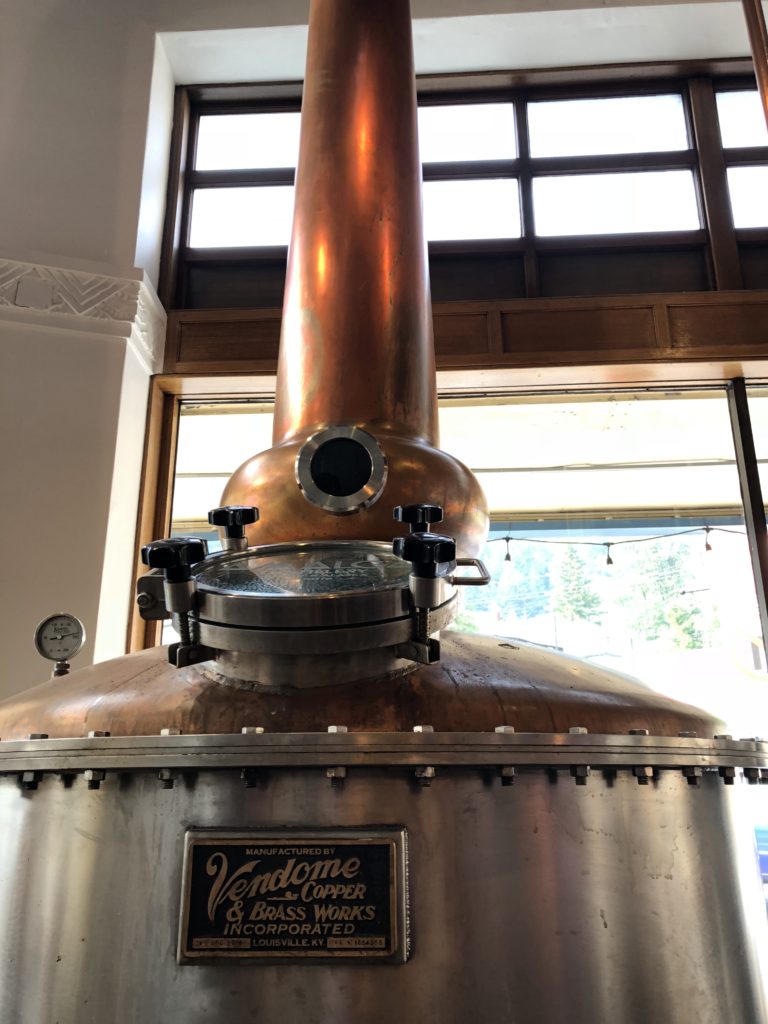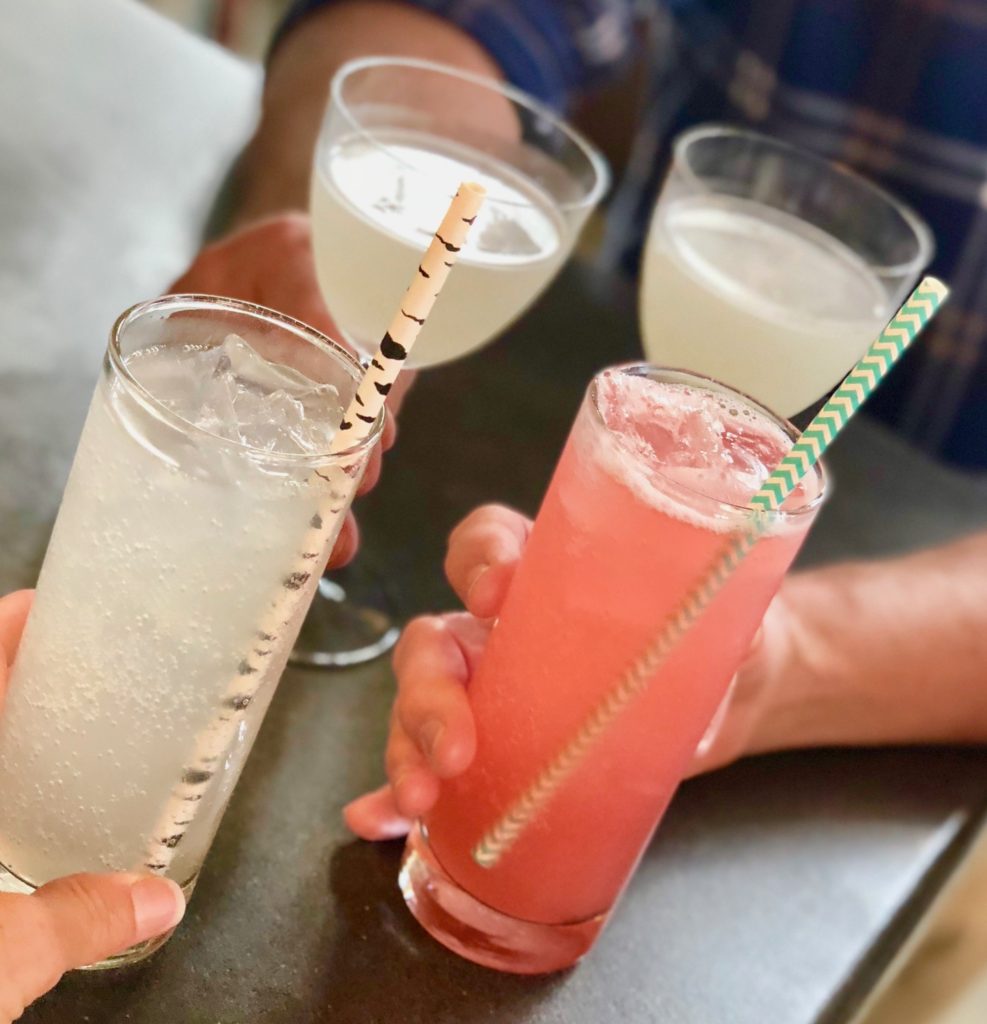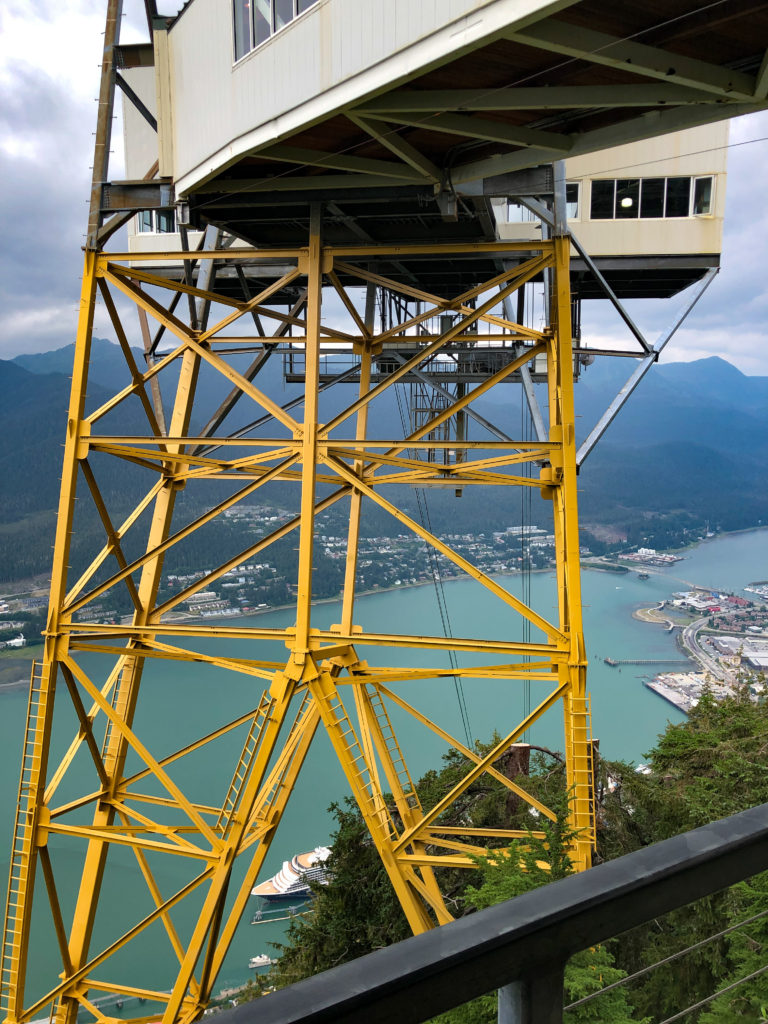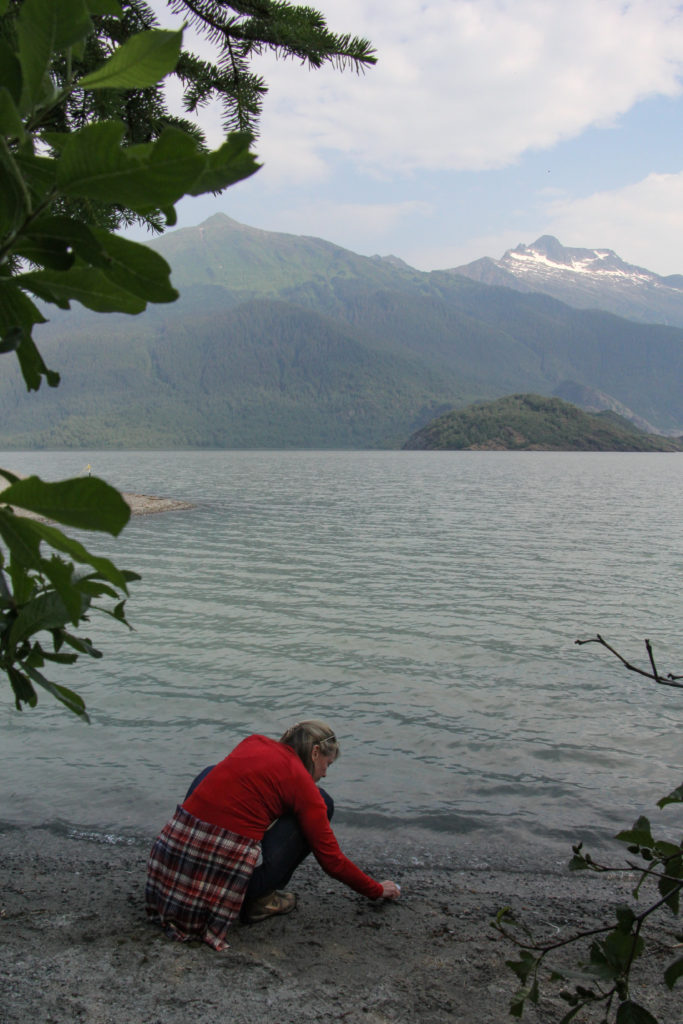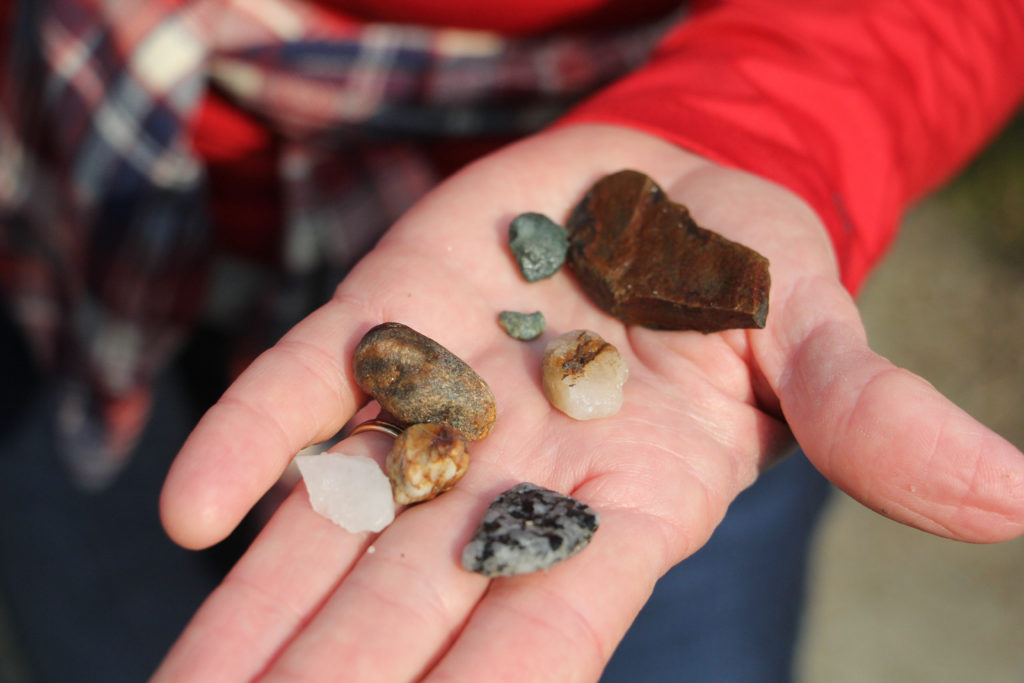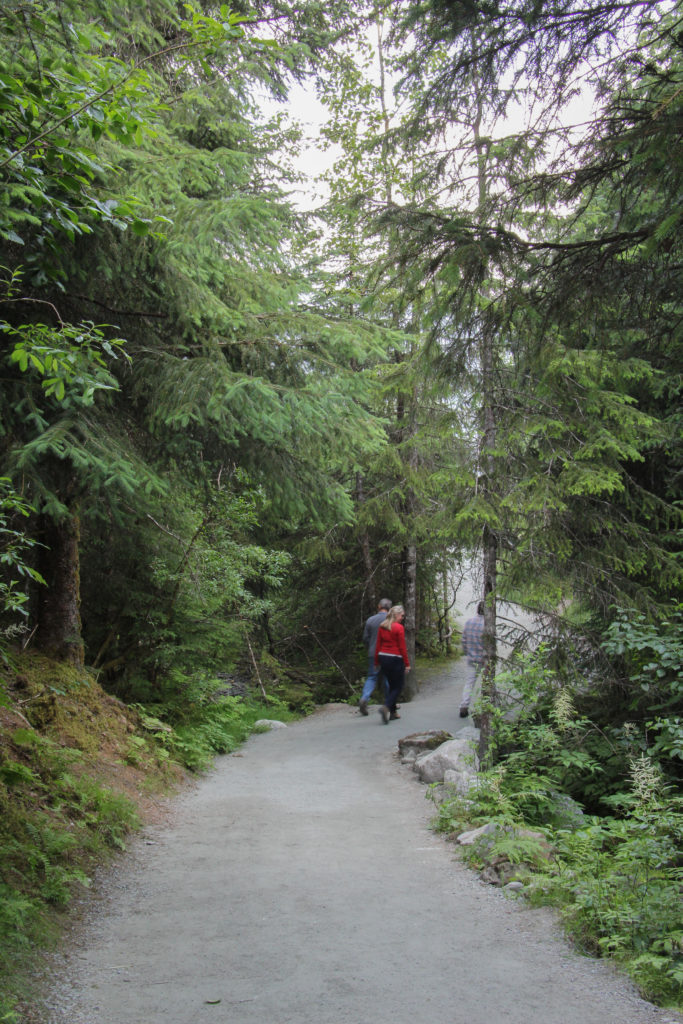 We headed to Mendenhall Glacier early one morning. The glacier and waterfall were so peaceful. I spotted my first porcupine in the wild. I was impressed by a dog swimming in glacier water. Then the tour buses showed up and hoards of passengers overtook all the trails so we left.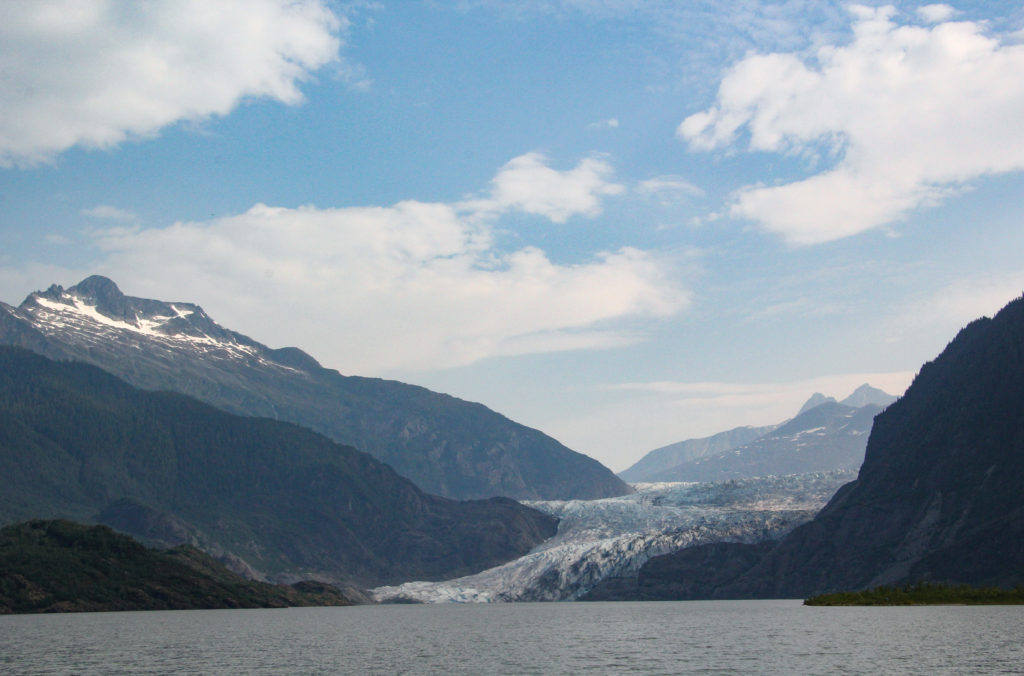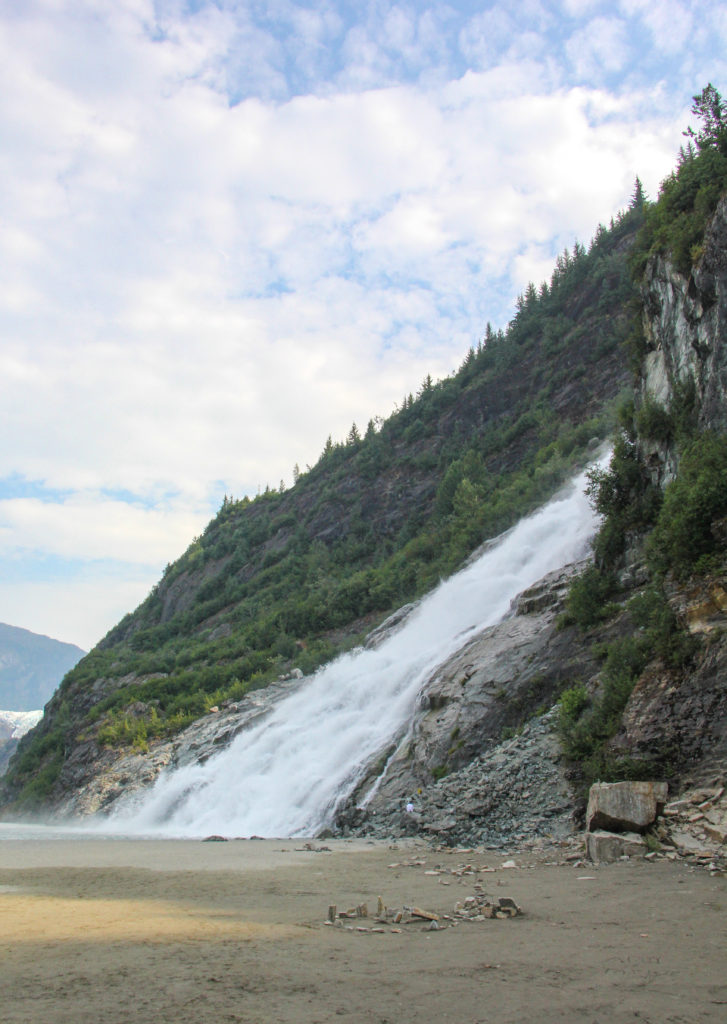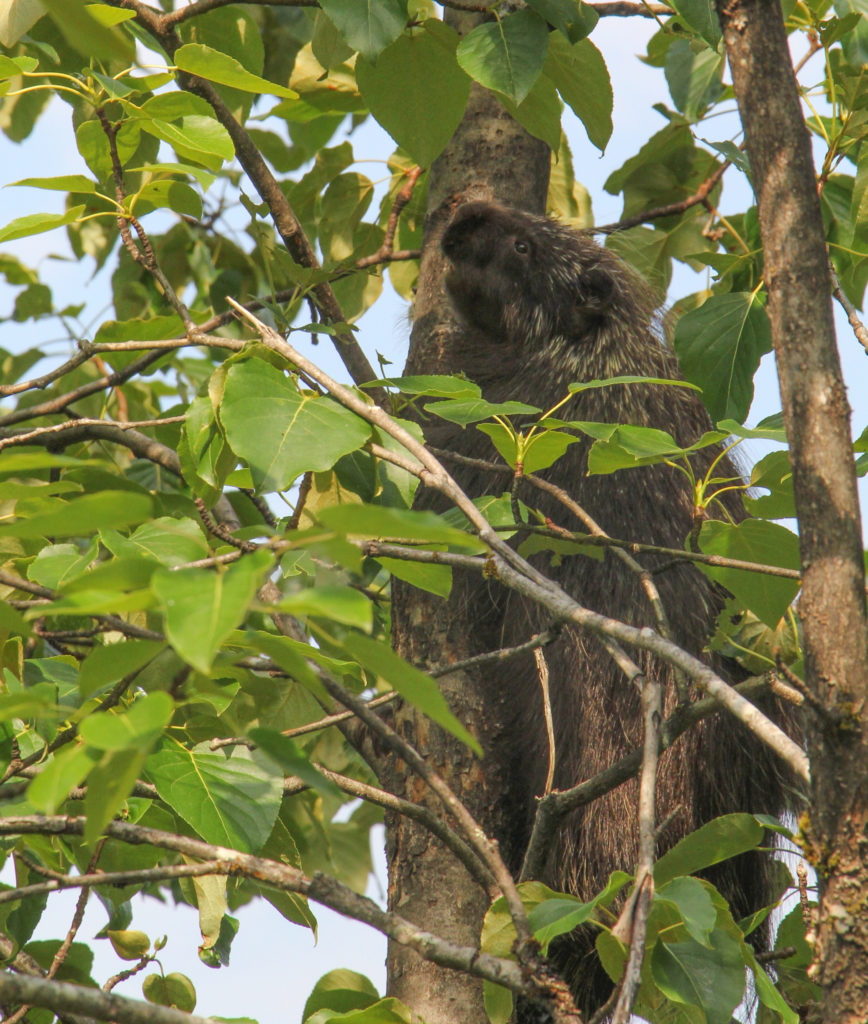 The next morning we boarded a seaplane and sailed over all those ships and left Juneau behind. We flew in between rugged mountaintops with alpine meadows, patches of snow, and hidden lakes. Over water we could see the complete outline of humpback whales basking at the surface and the wake left behind from skipping Dall's porpoises.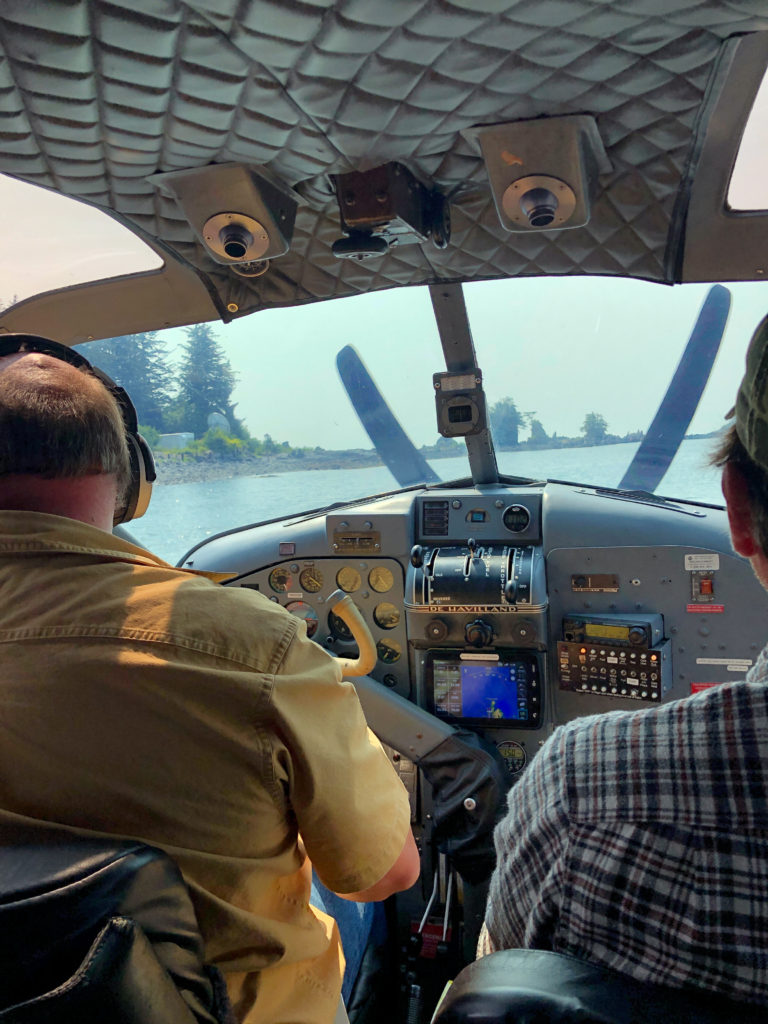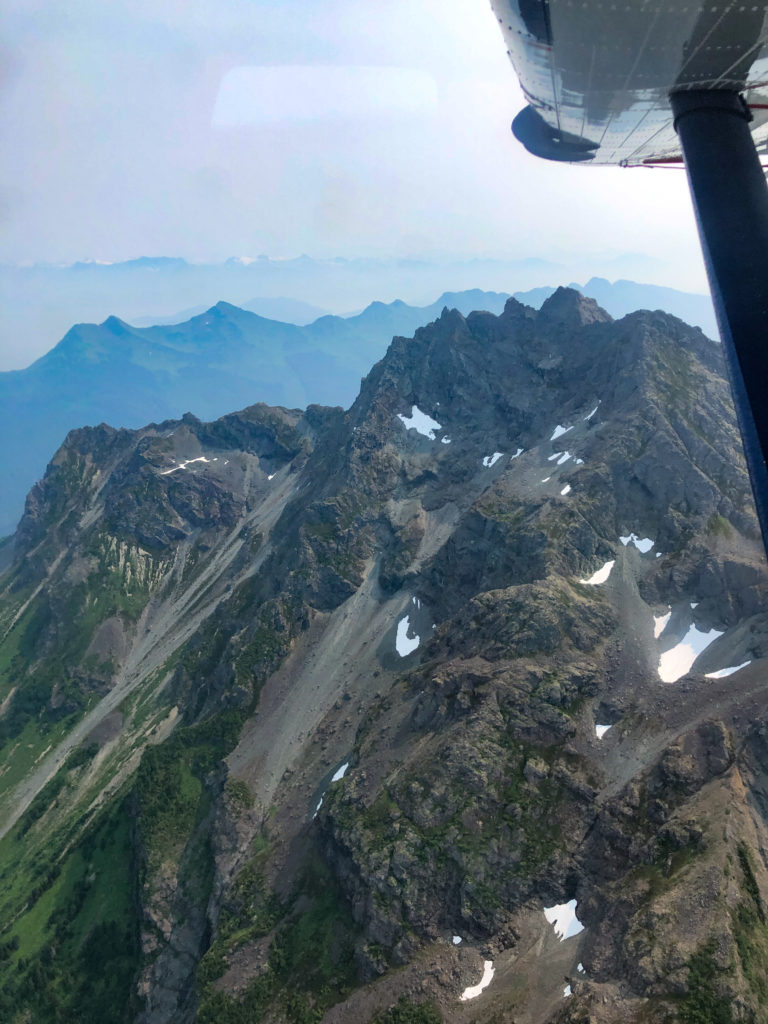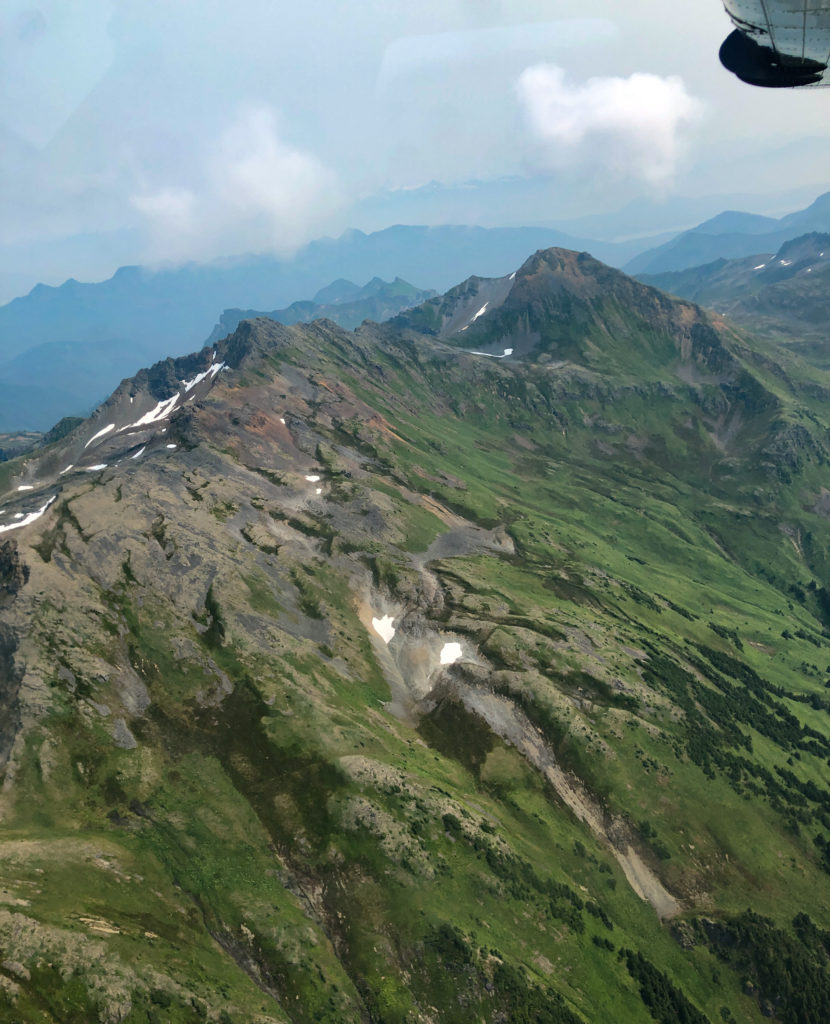 We circled around the end of Baranof Island and cruised up the channel to the little village of Port Alexander. We walked up the boardwalk to Laughing Raven Lodge, dropped off our stuff, then turned right back around and hopped on the boat. We cruised up the coast, set traps for spot prawns, and saw some spectacular waterfalls.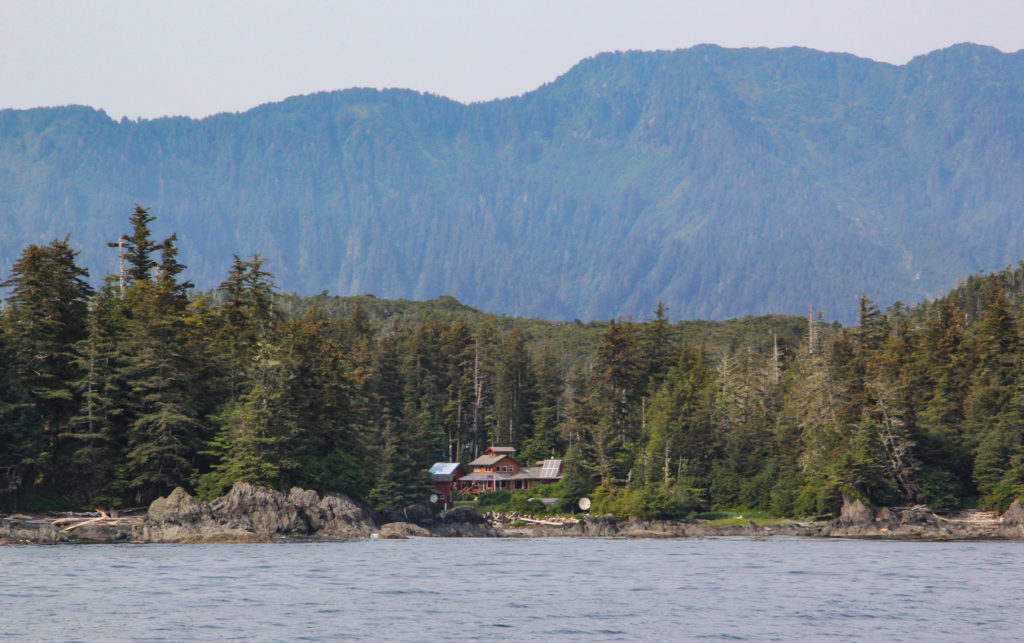 Laughing Raven Lodge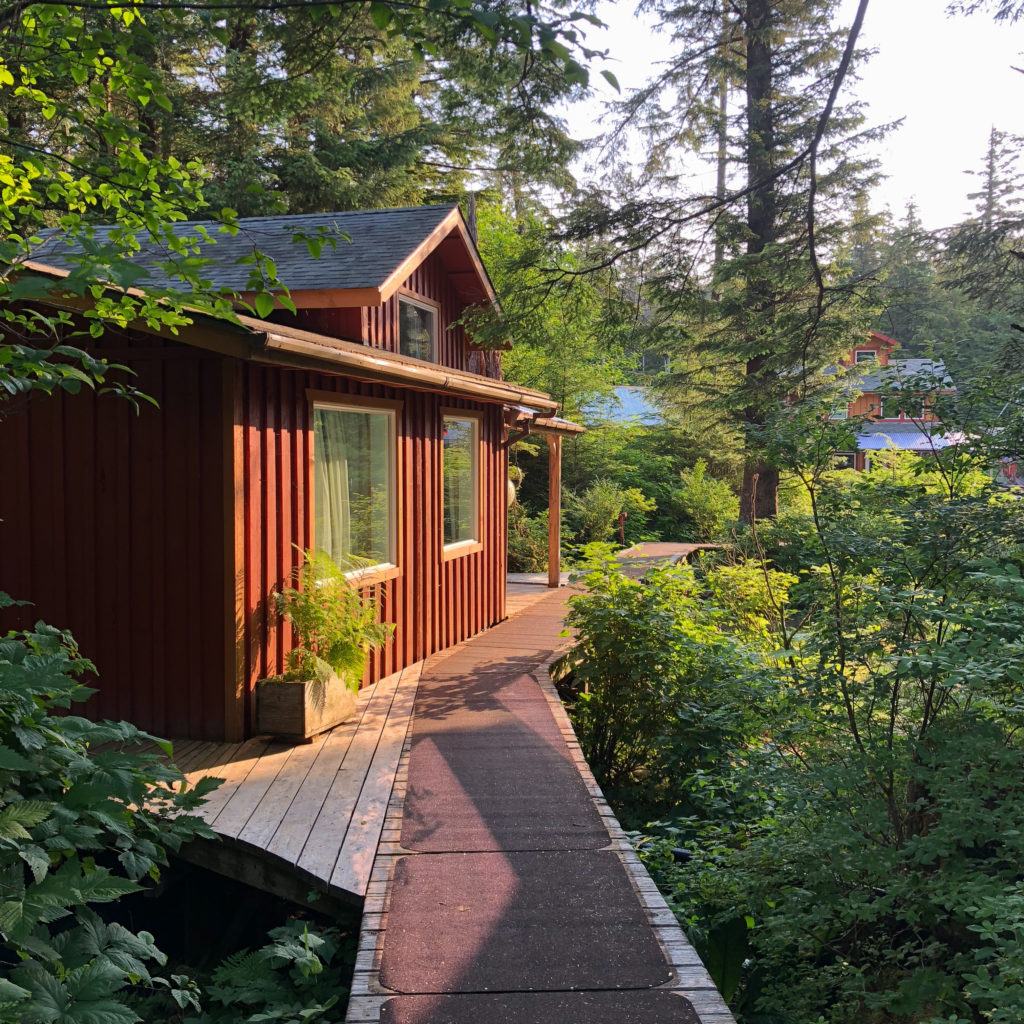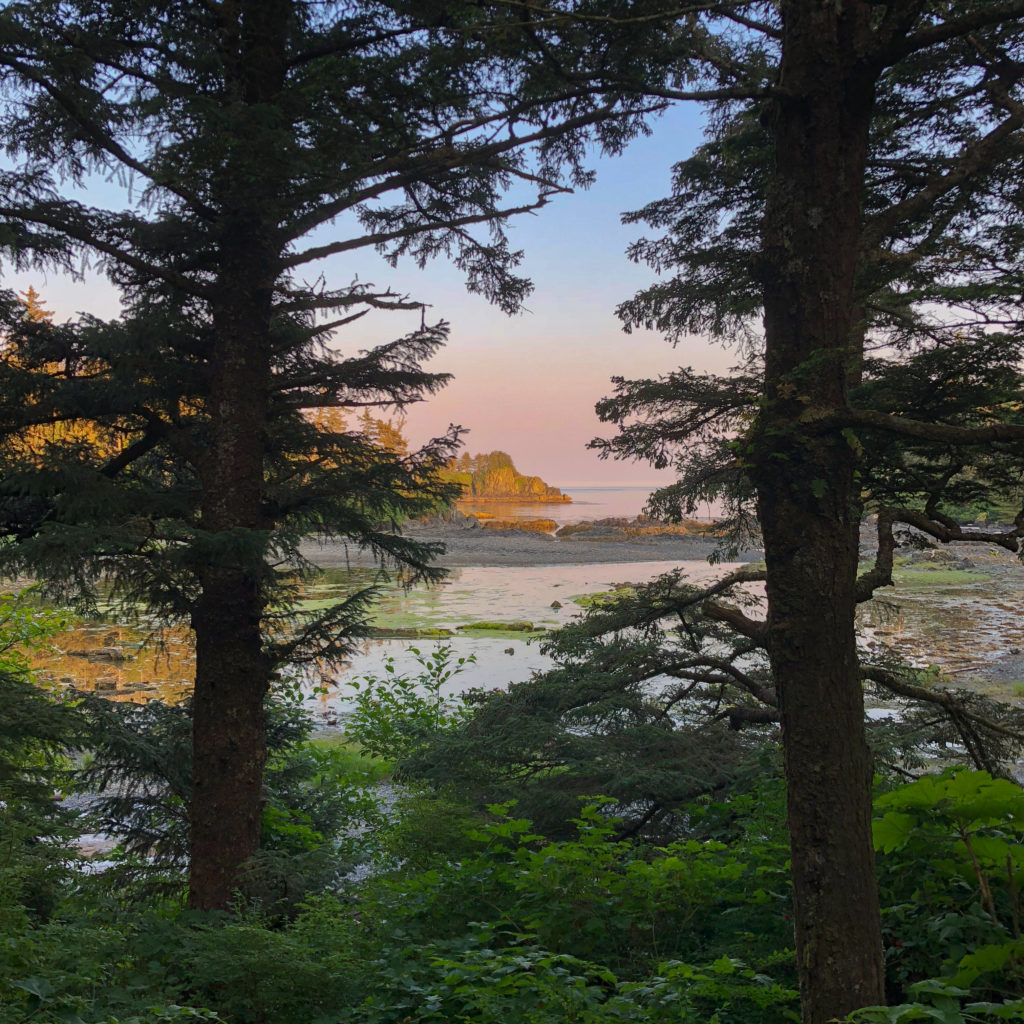 View from our room.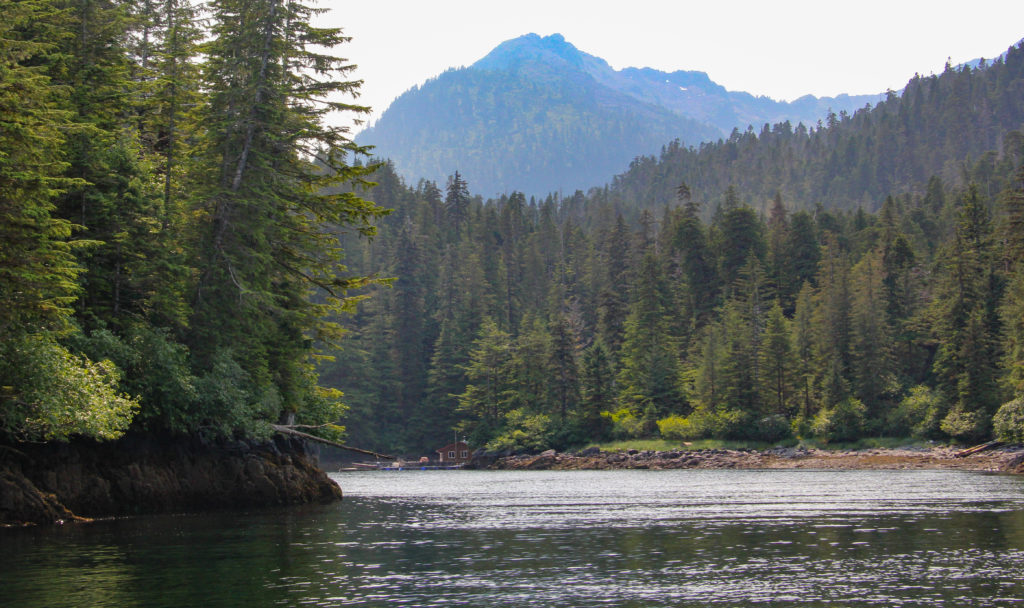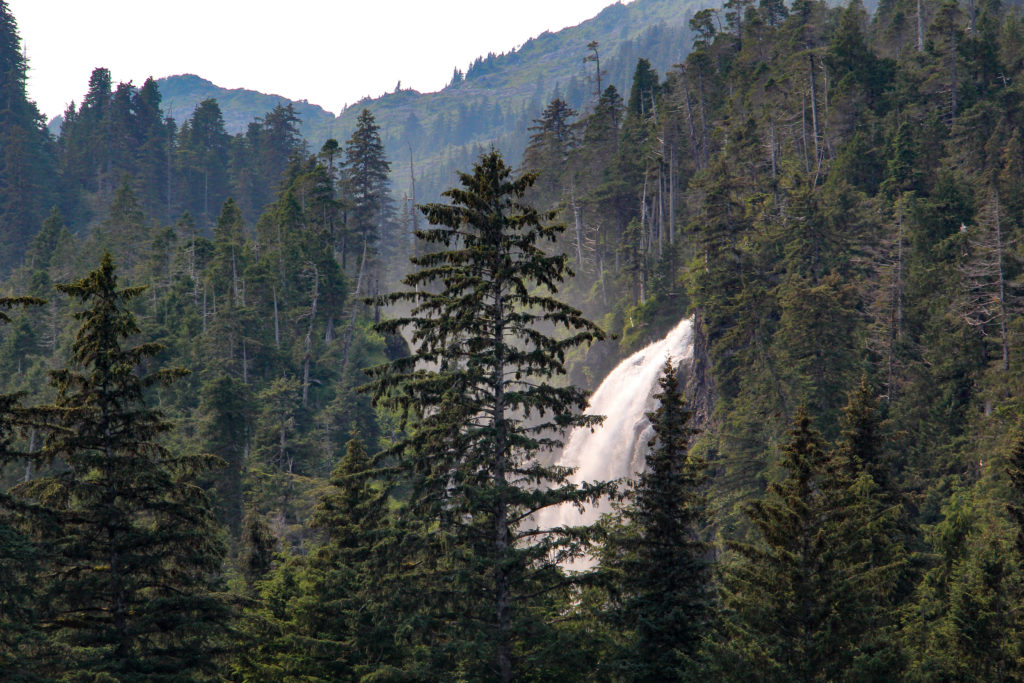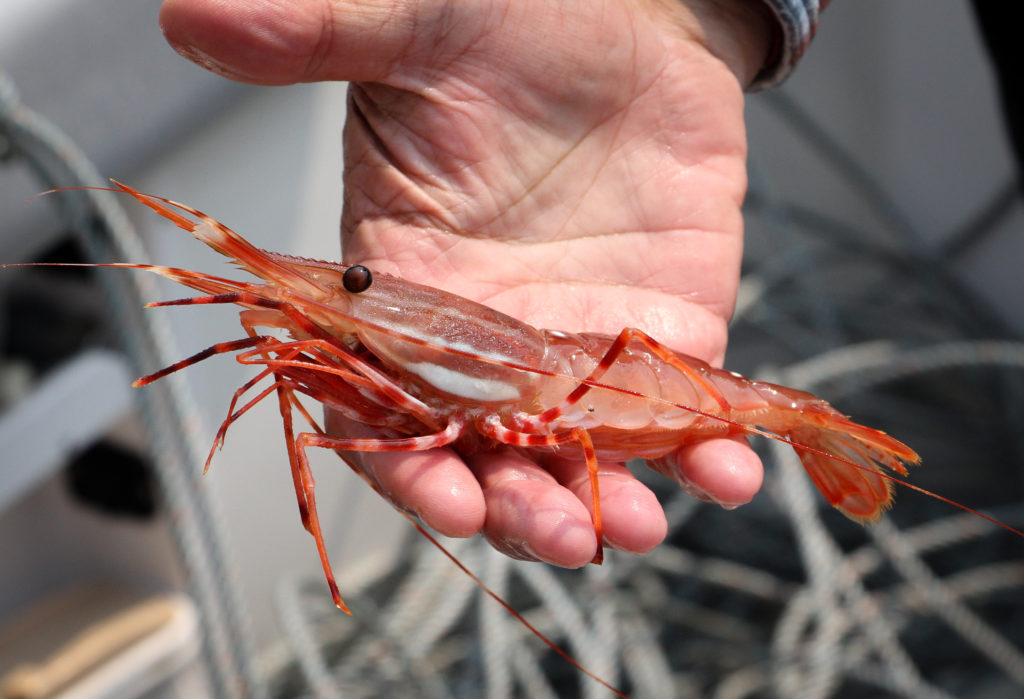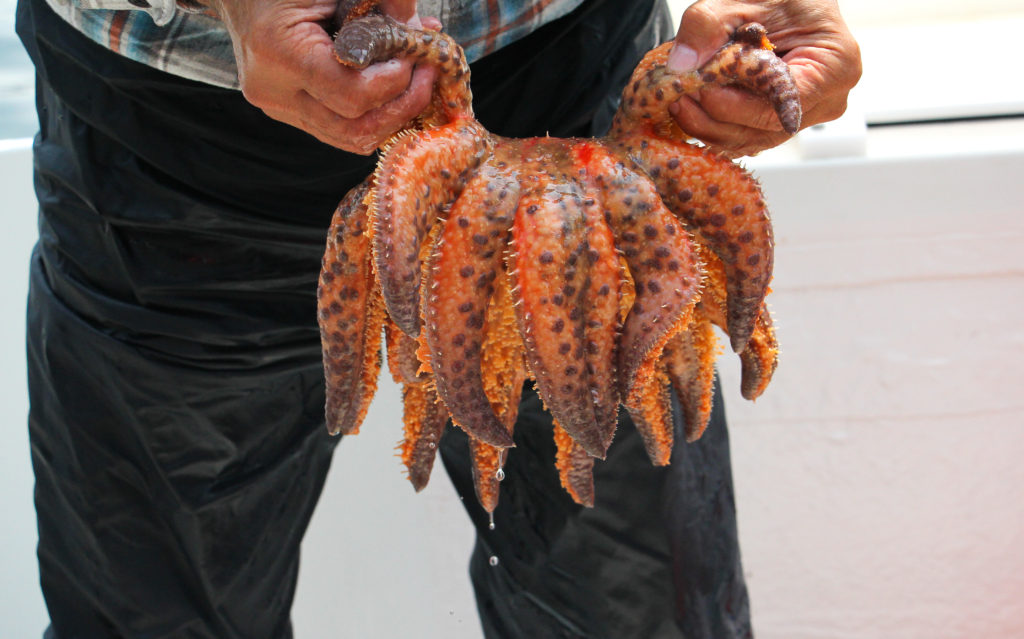 A starfish hung on to one of the traps when we pulled it up.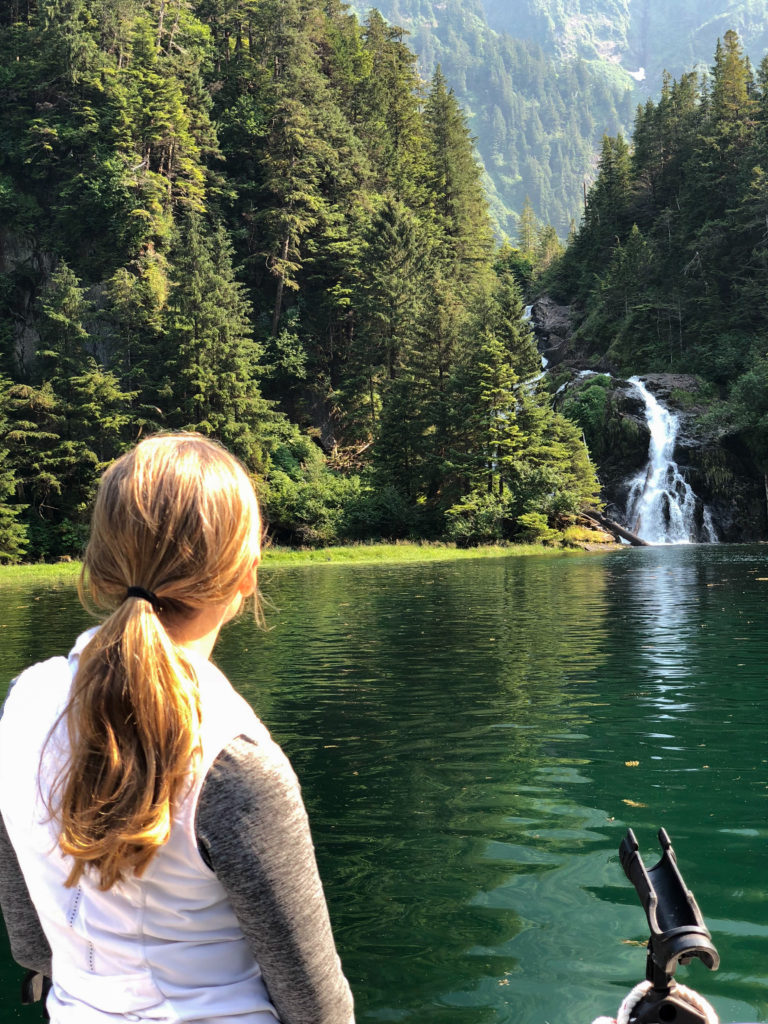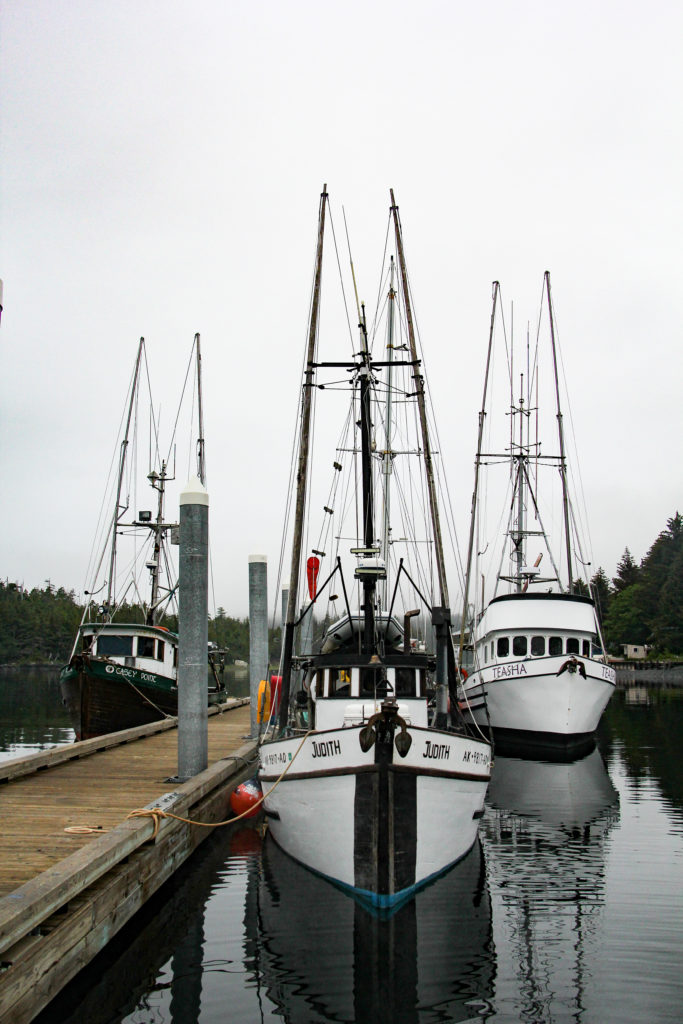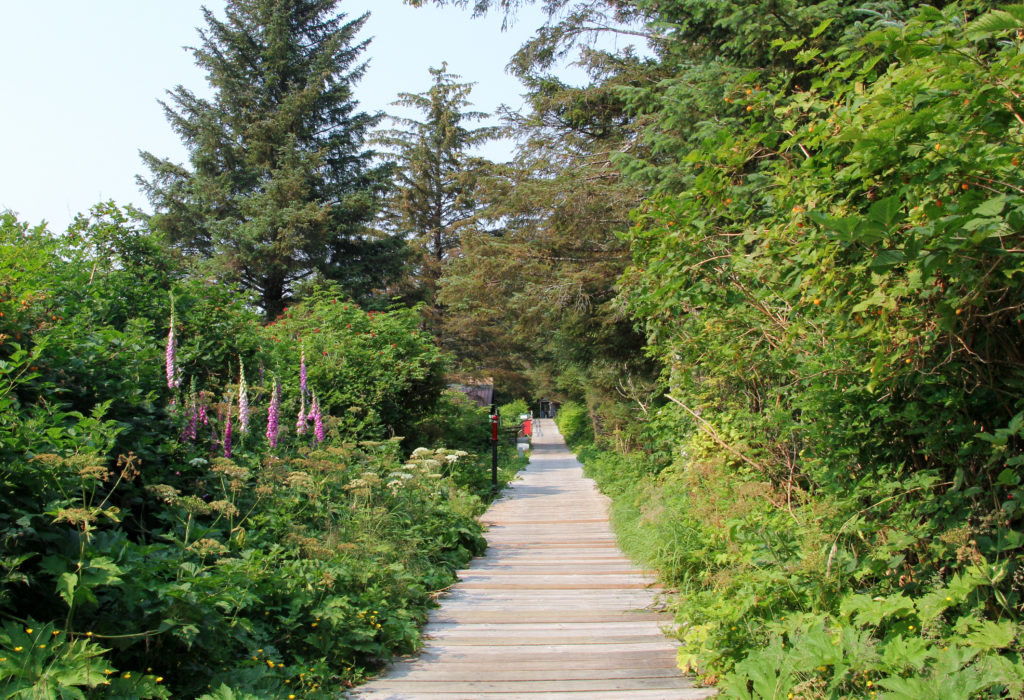 The main highway in Port Alexander.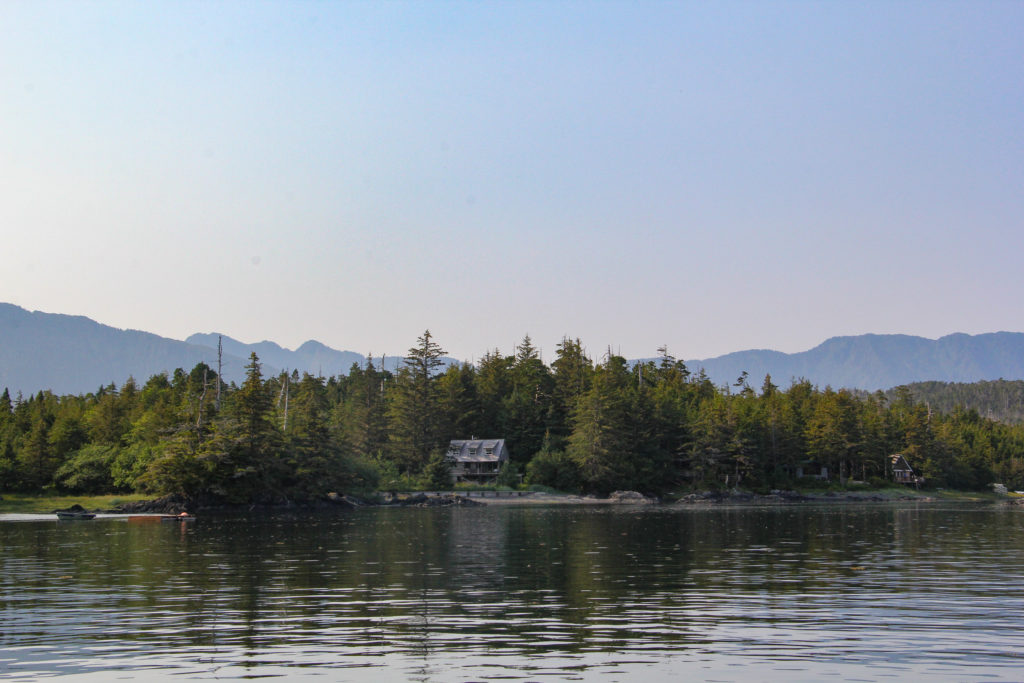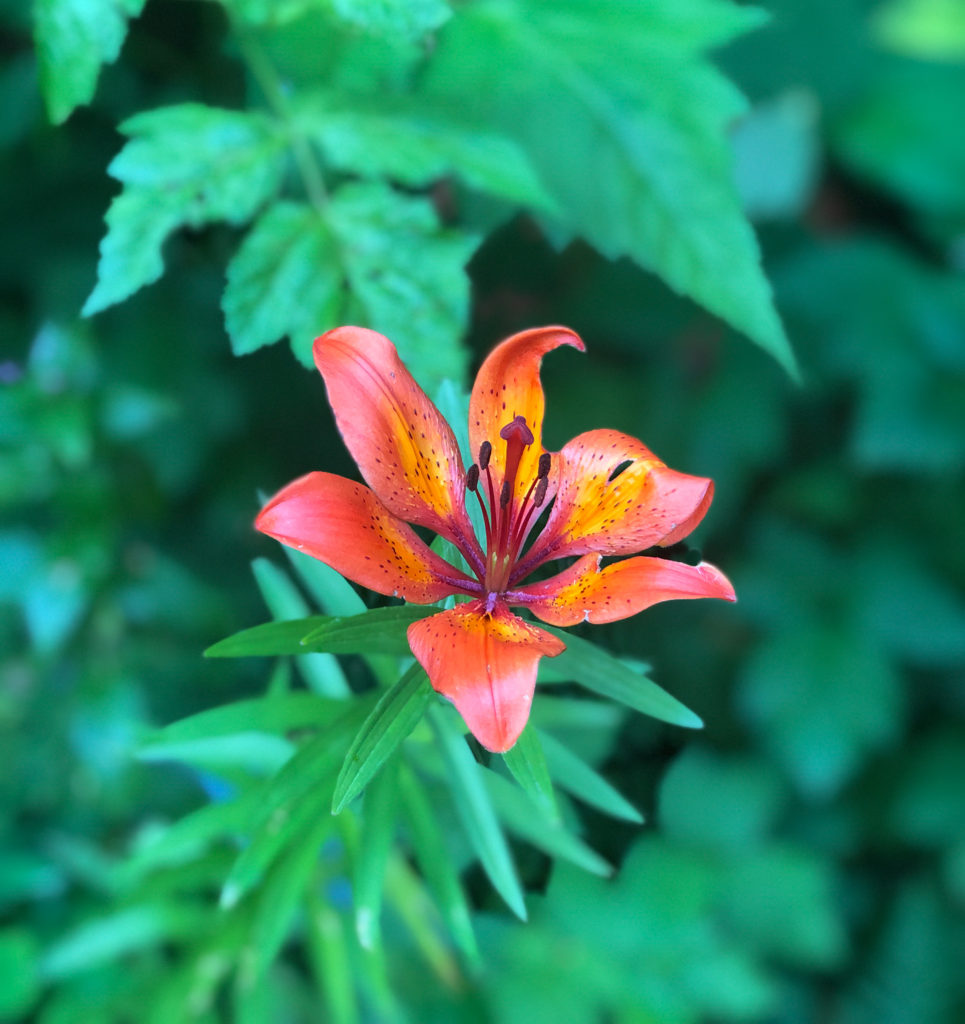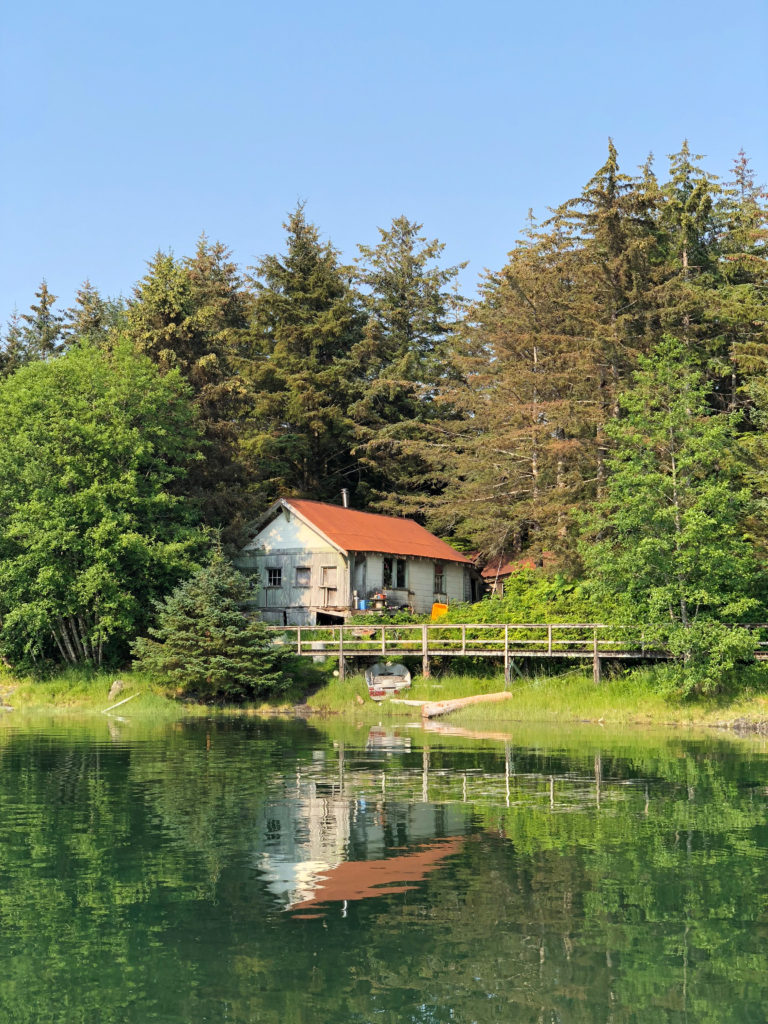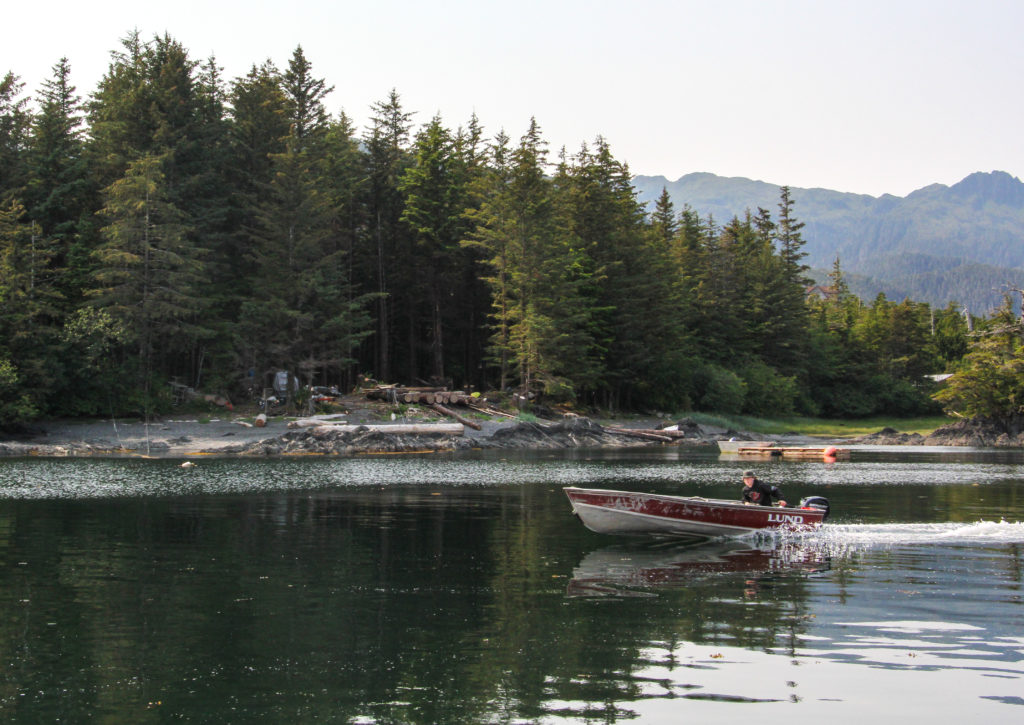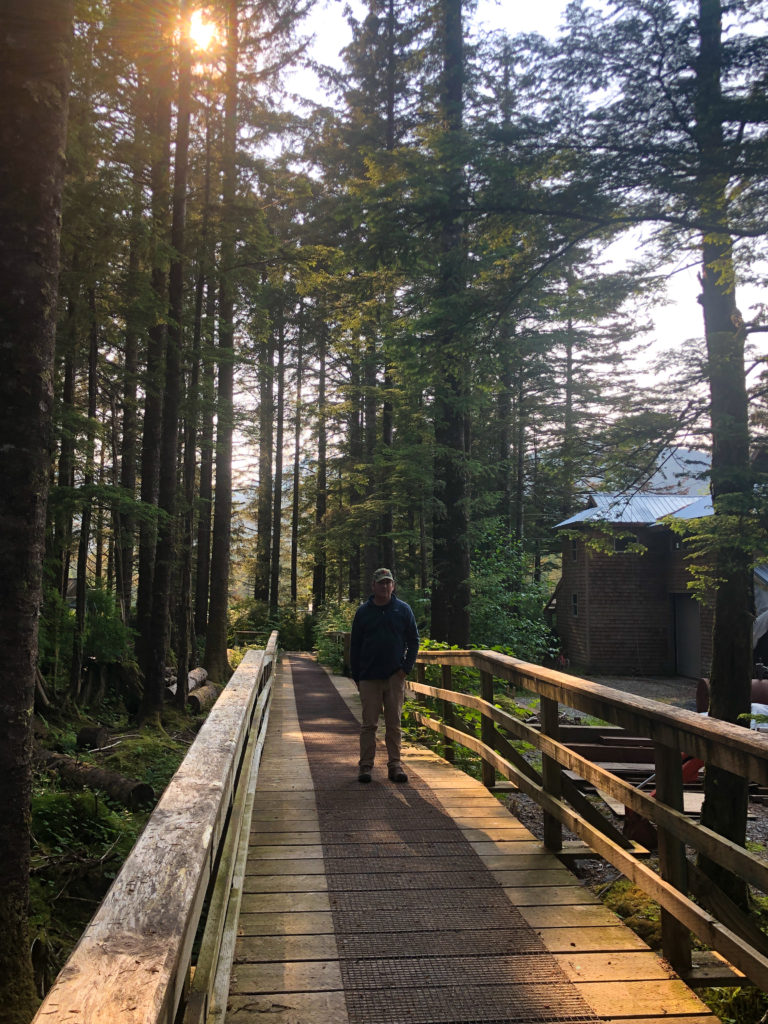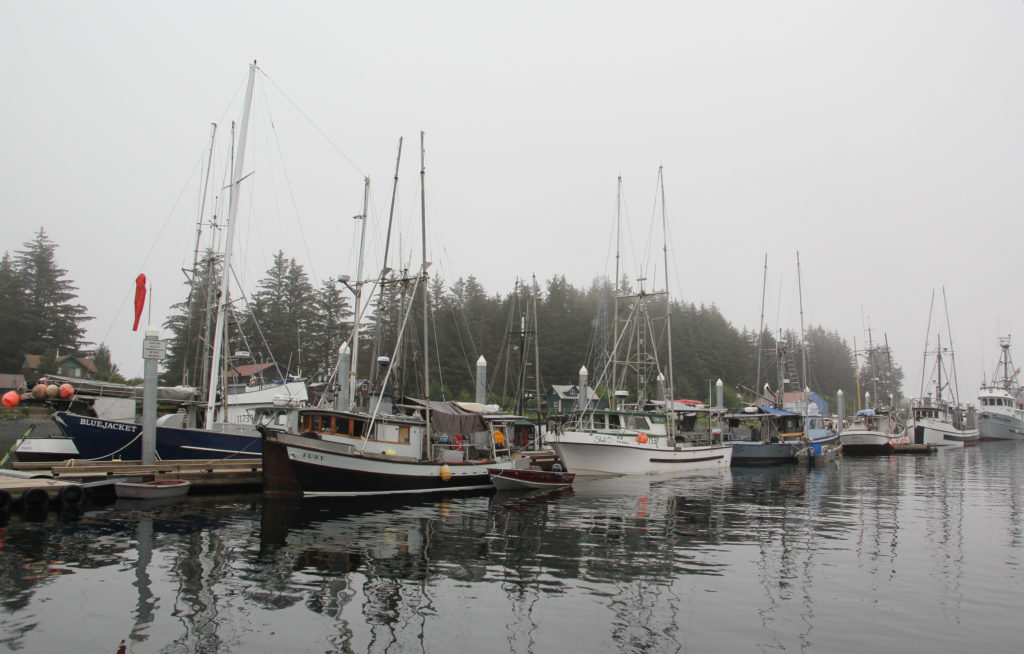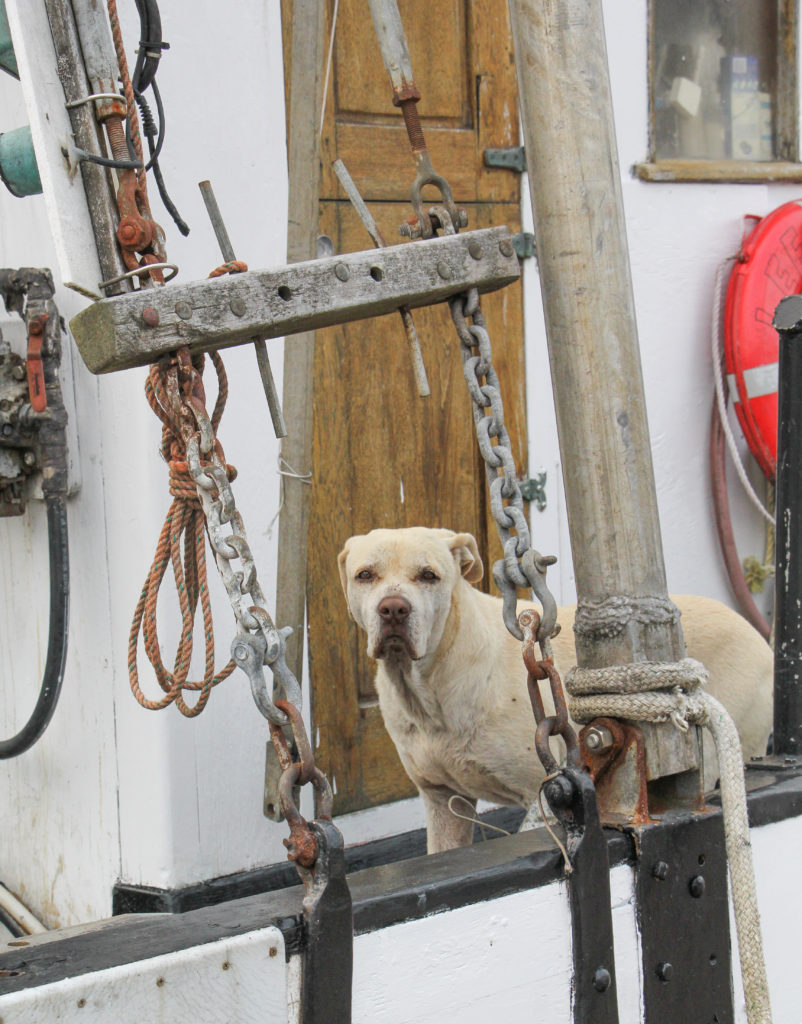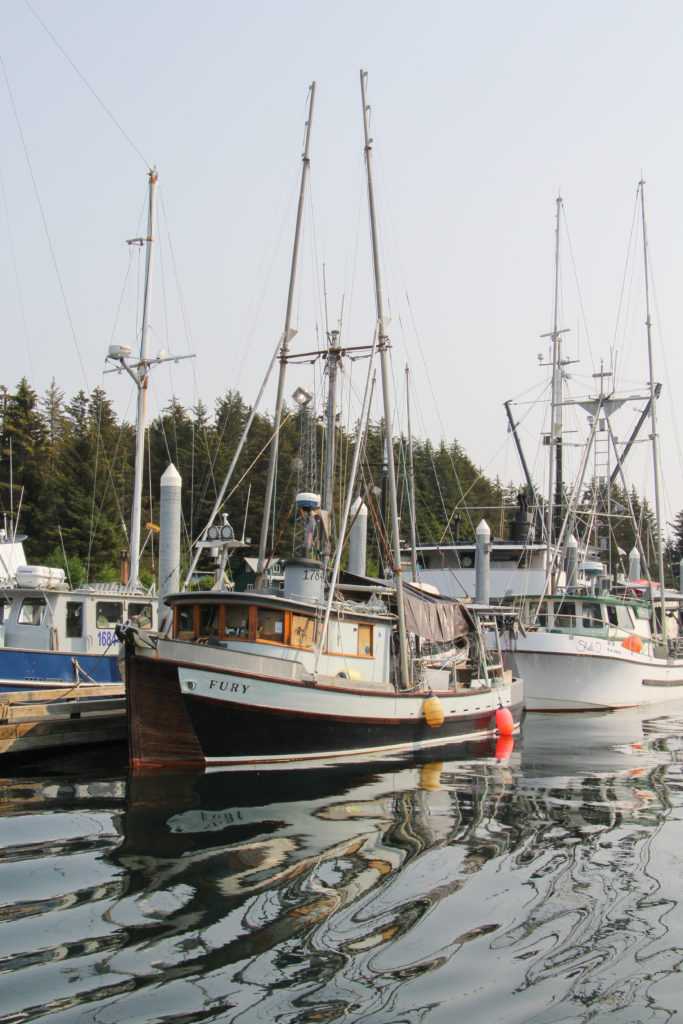 We fished with our guide, Chris, for at least 8 hours every day. I caught rockfish, halibut, and salmon until my arms gave out and I came home with some gnarly bruises to show for it. It was foggy most days, but the fog only enhances the already dramatic coastline. Humpback whales suddenly pop up right next to the boat. We were lucky enough to be surrounded by a pod of orcas again this trip. They're the most majestic creatures I've ever seen.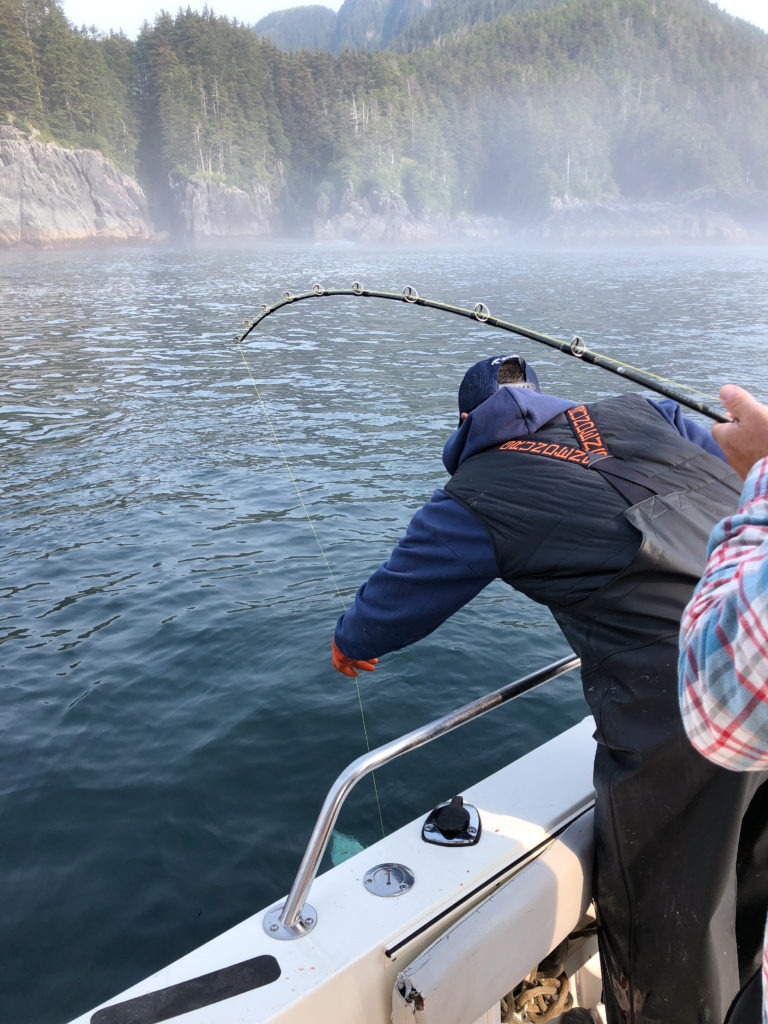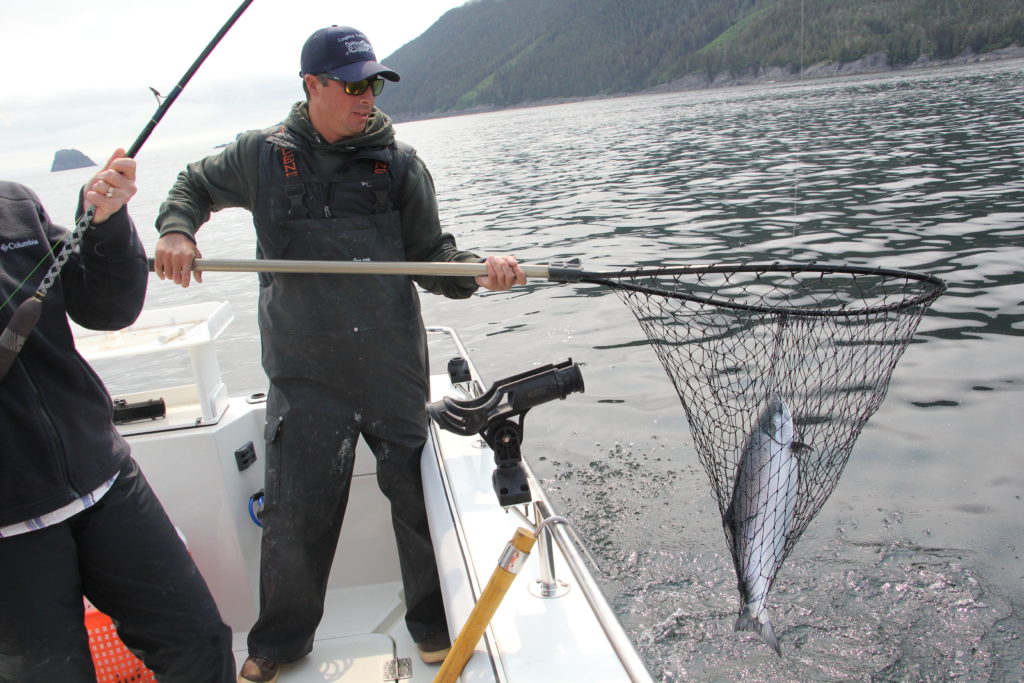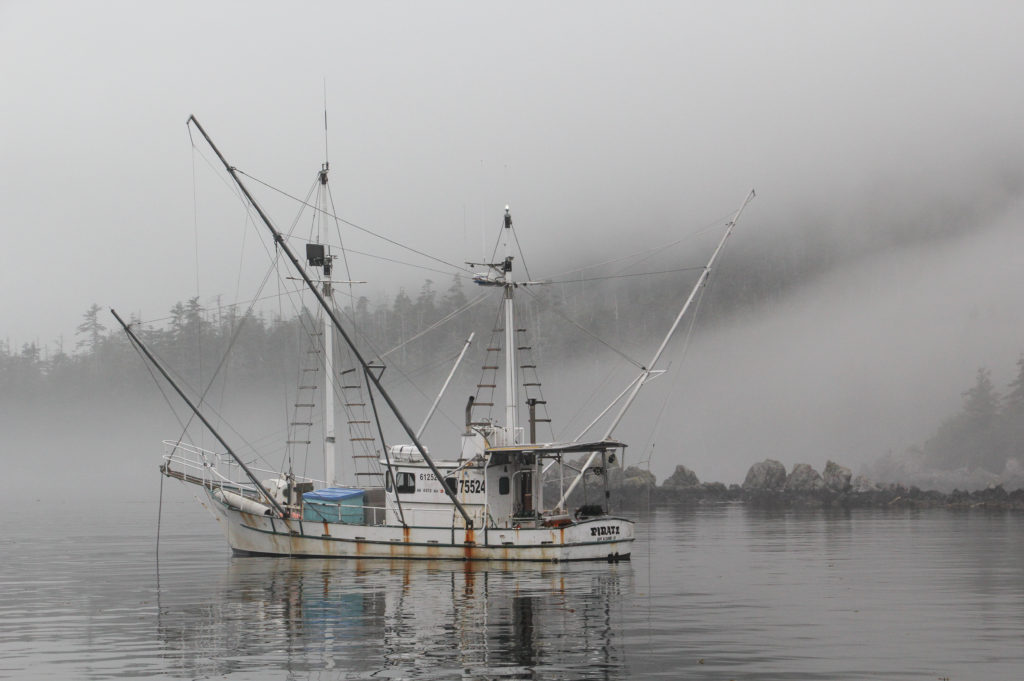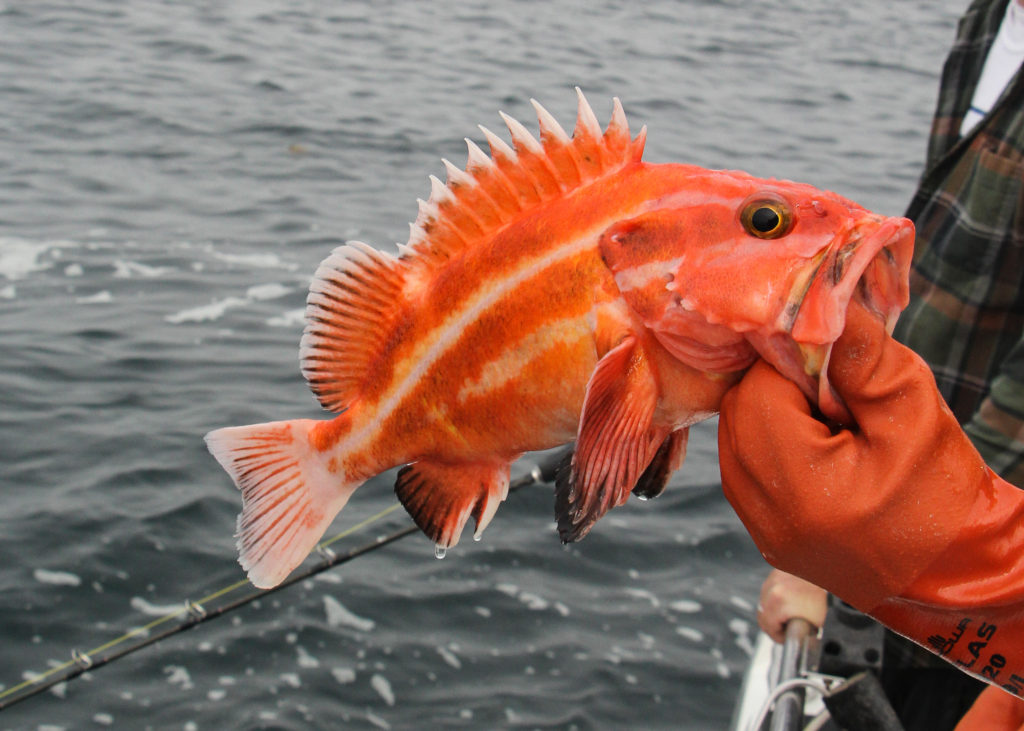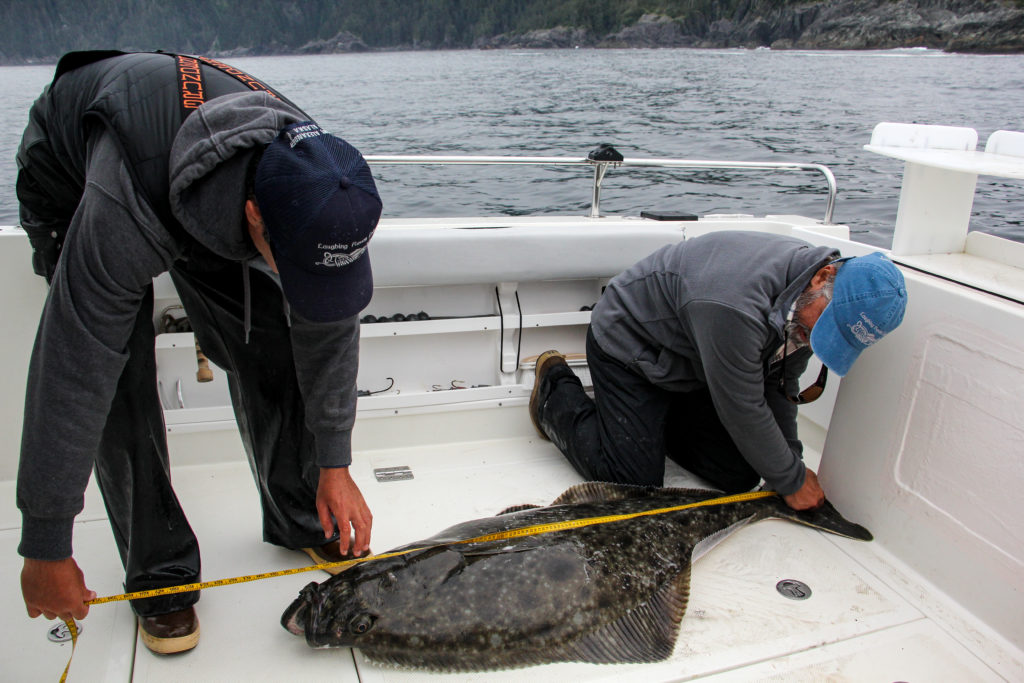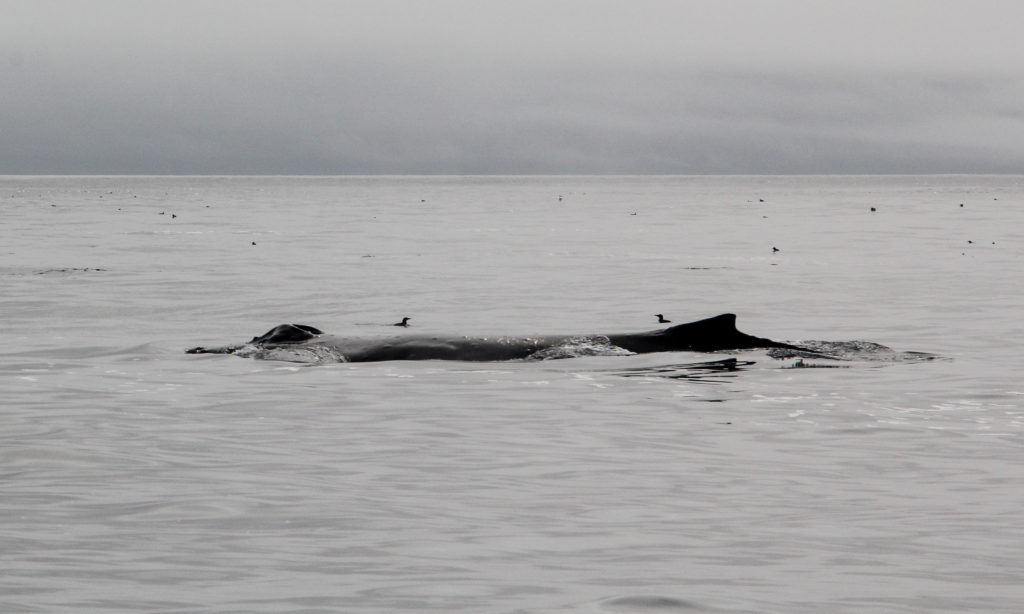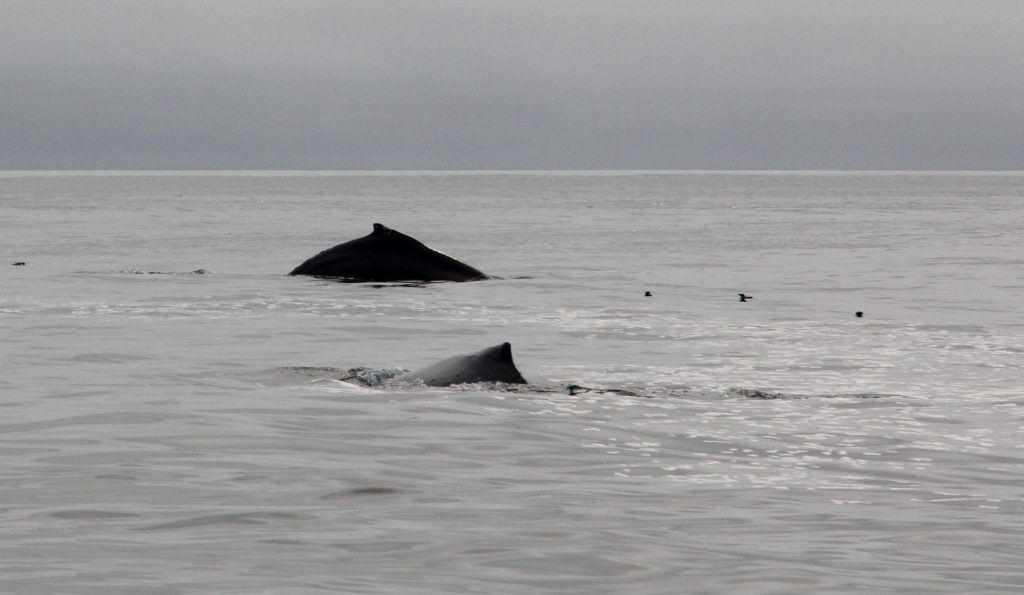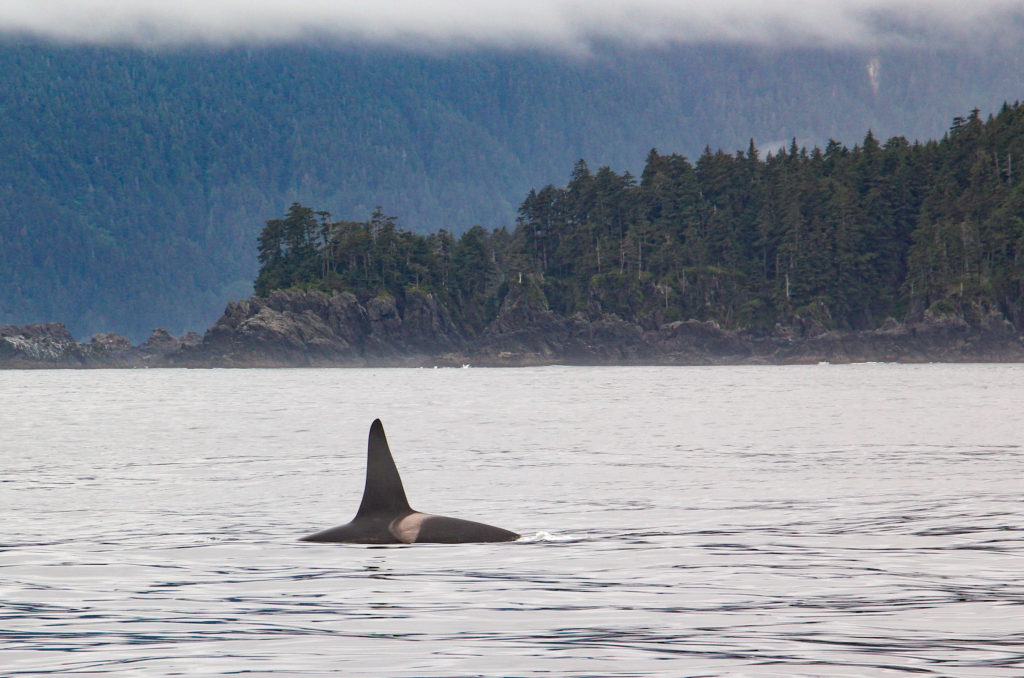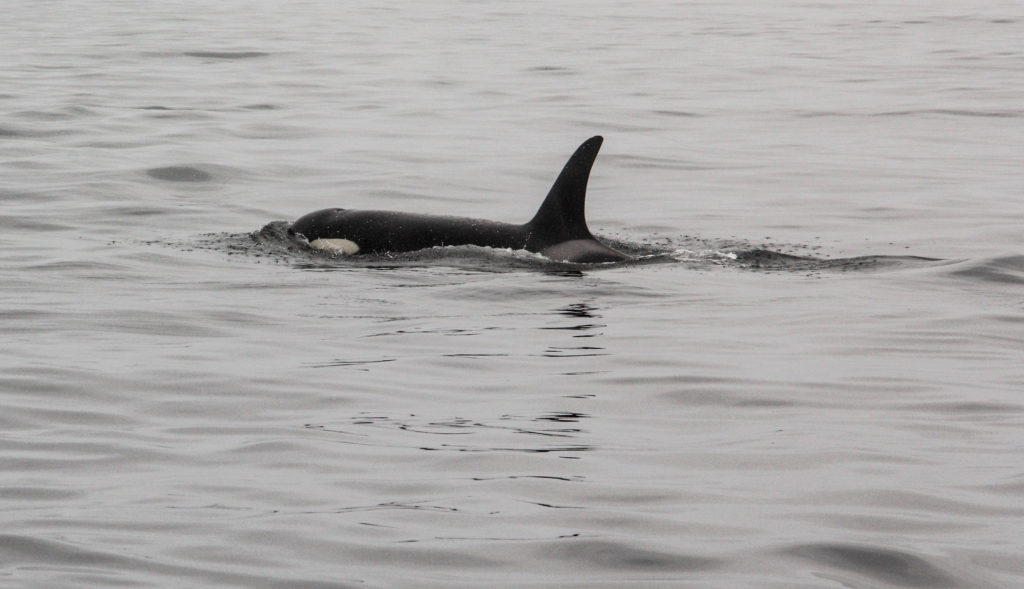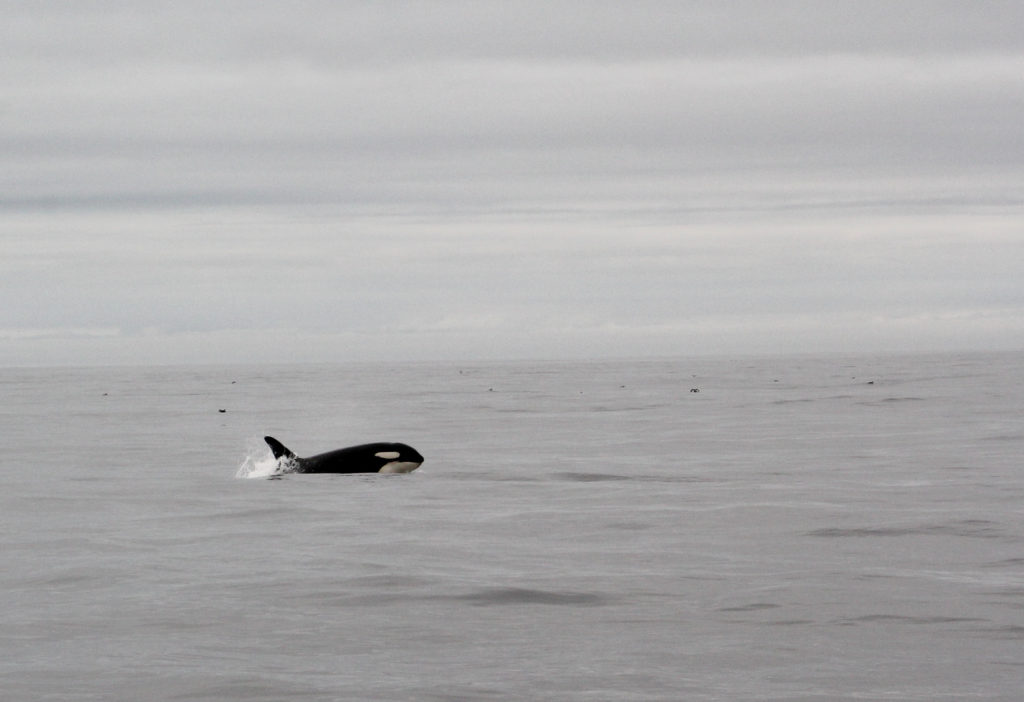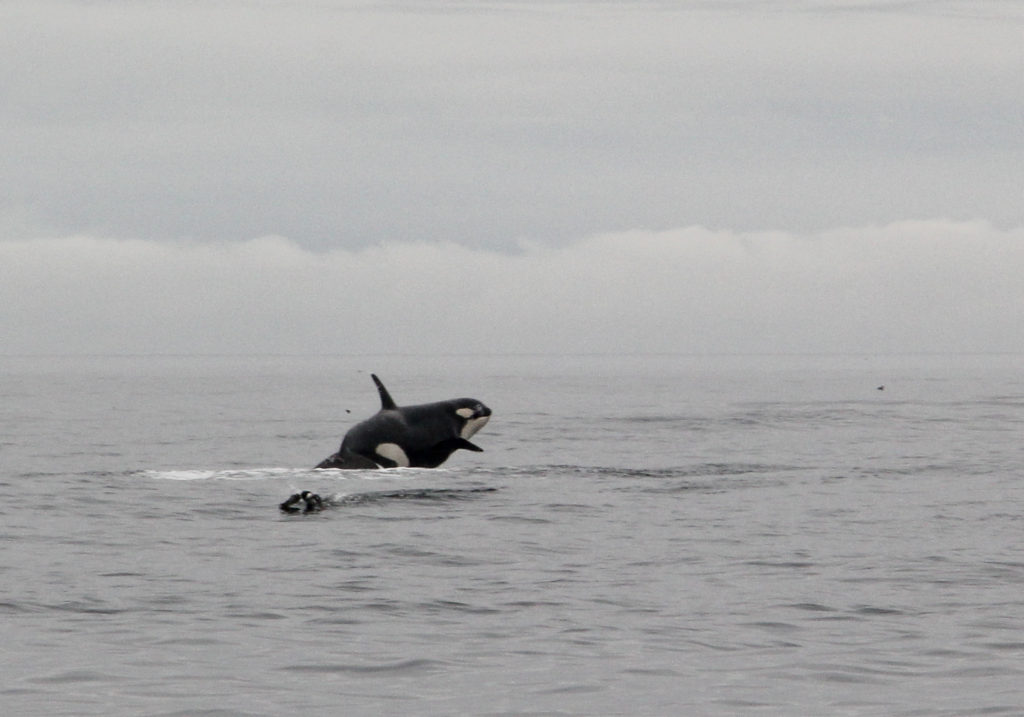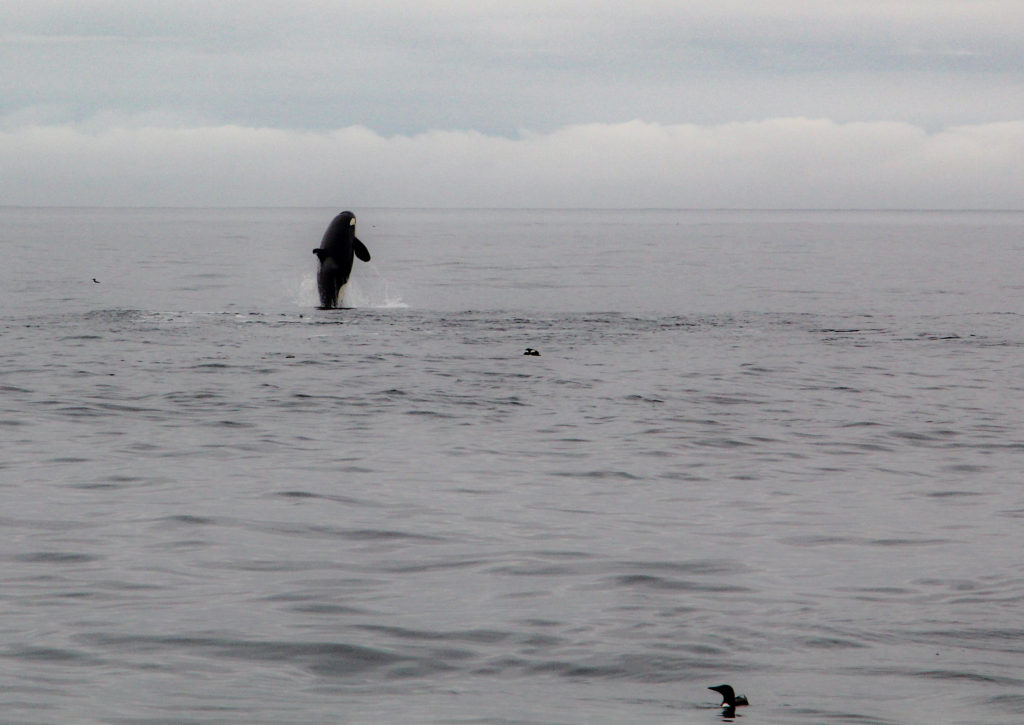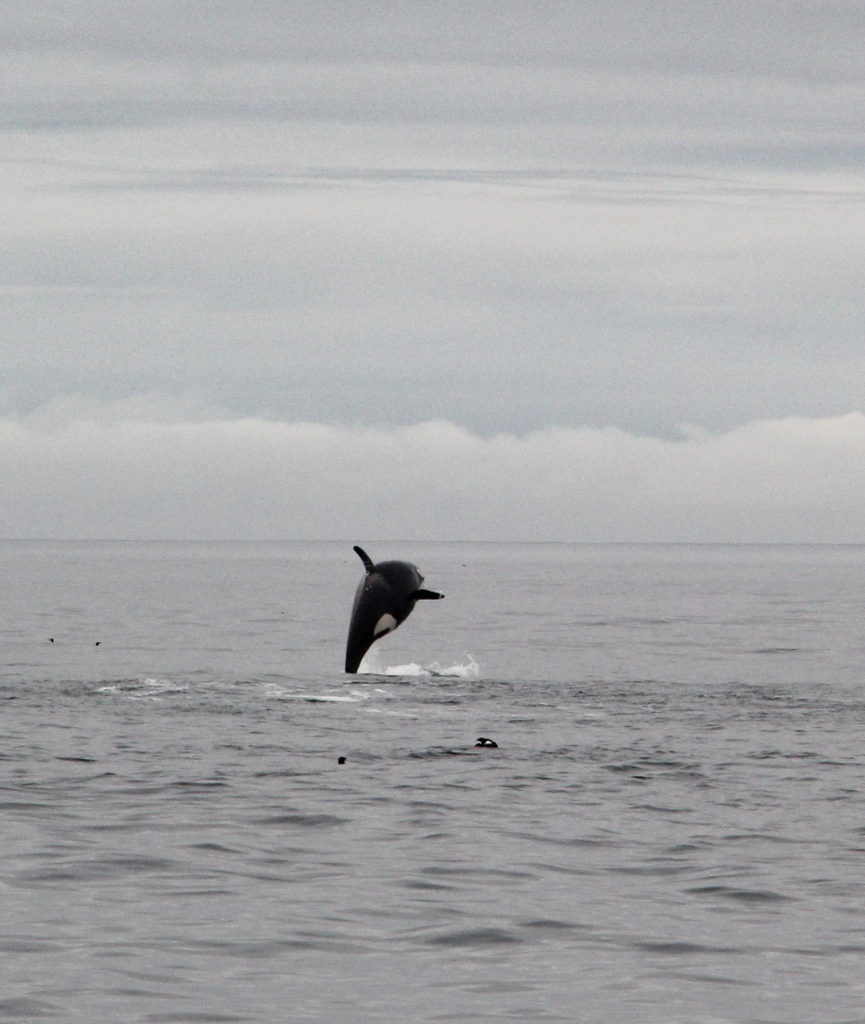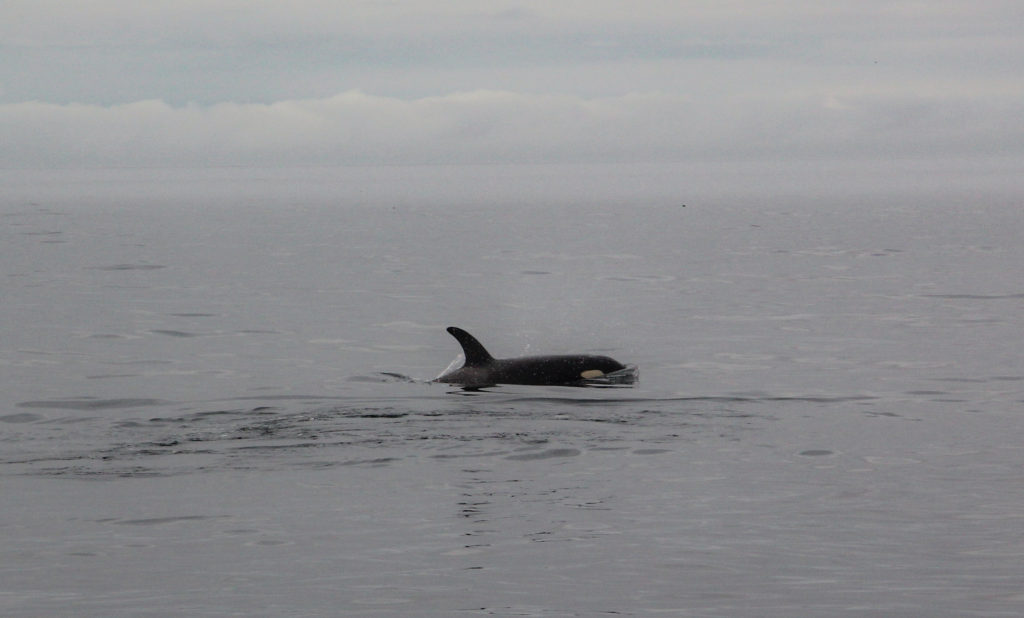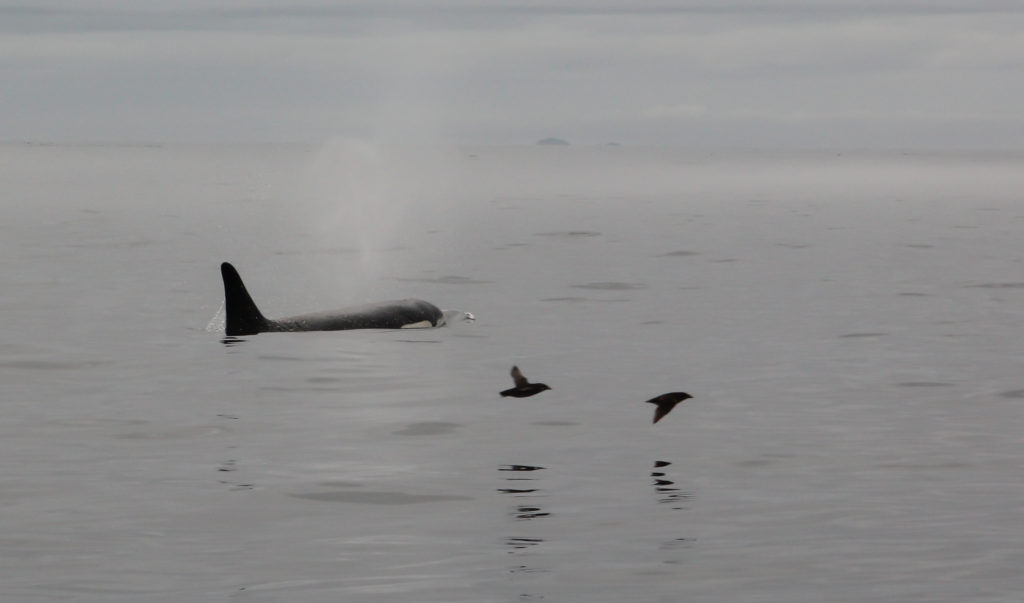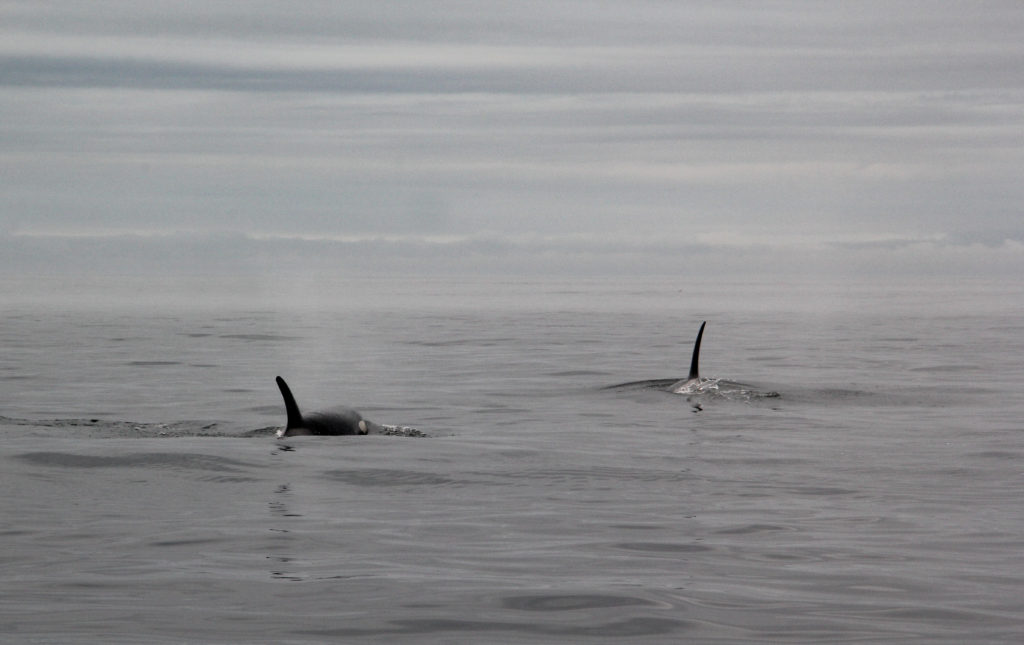 Sea lions lounge around like a pile of puppies. I love how they leap into the water for a swim and wriggle their massive bodies back up over the rocks.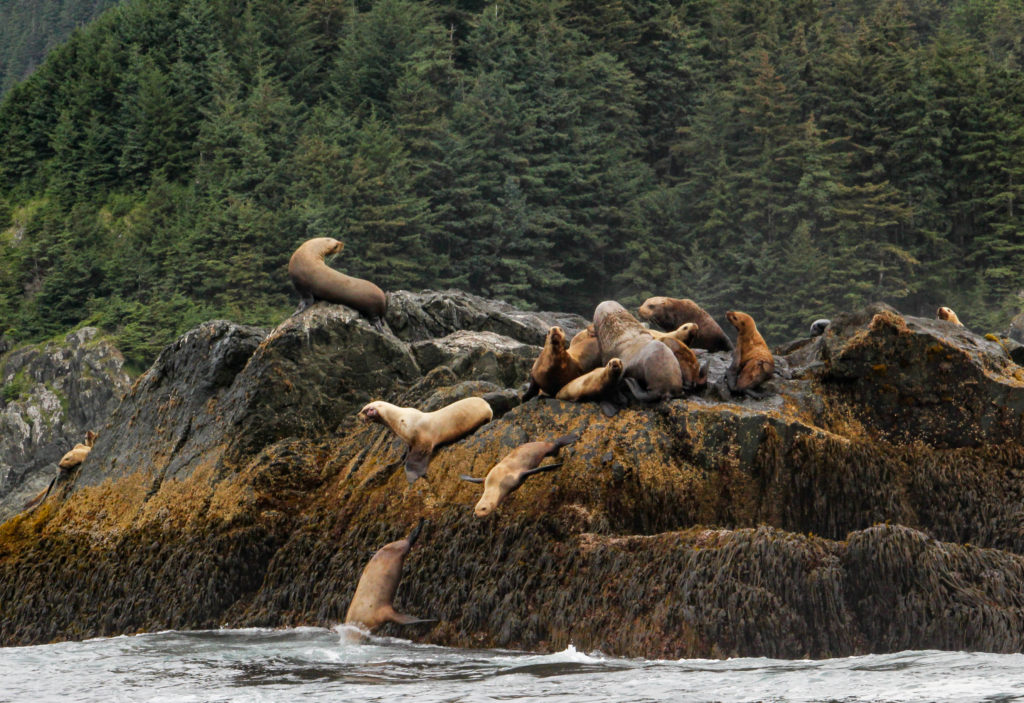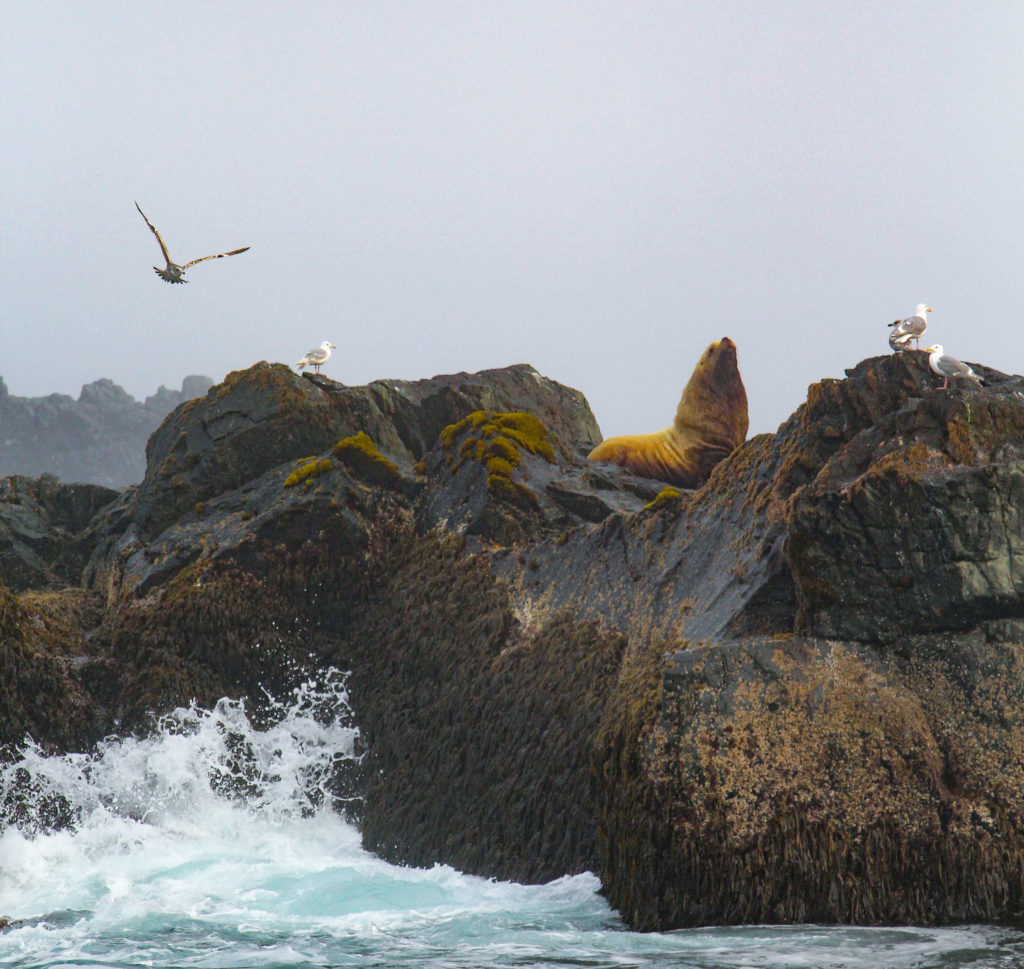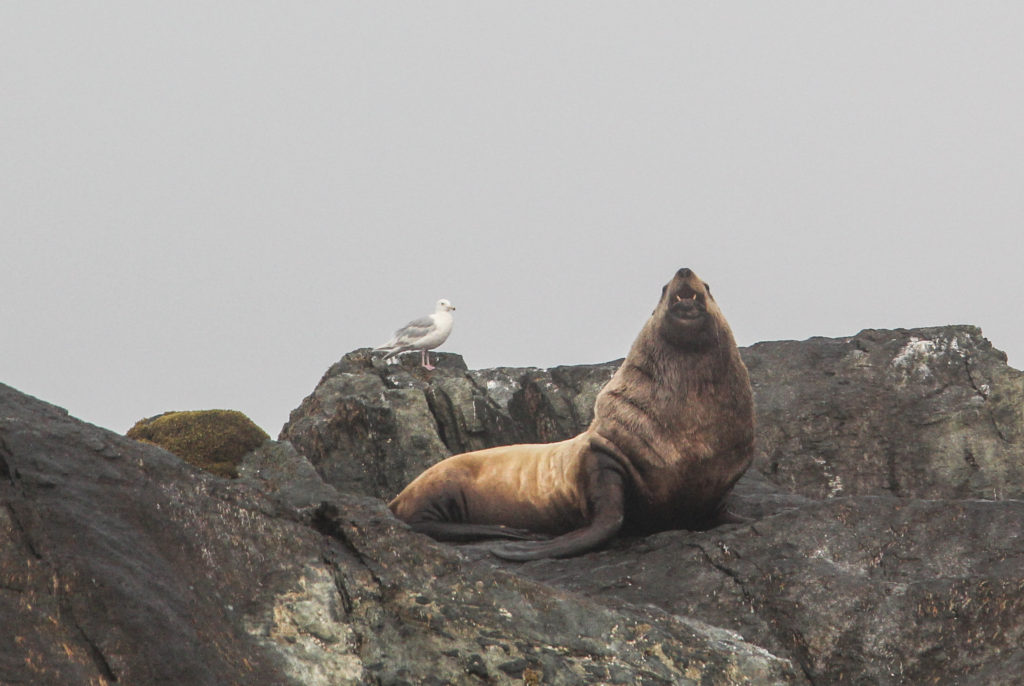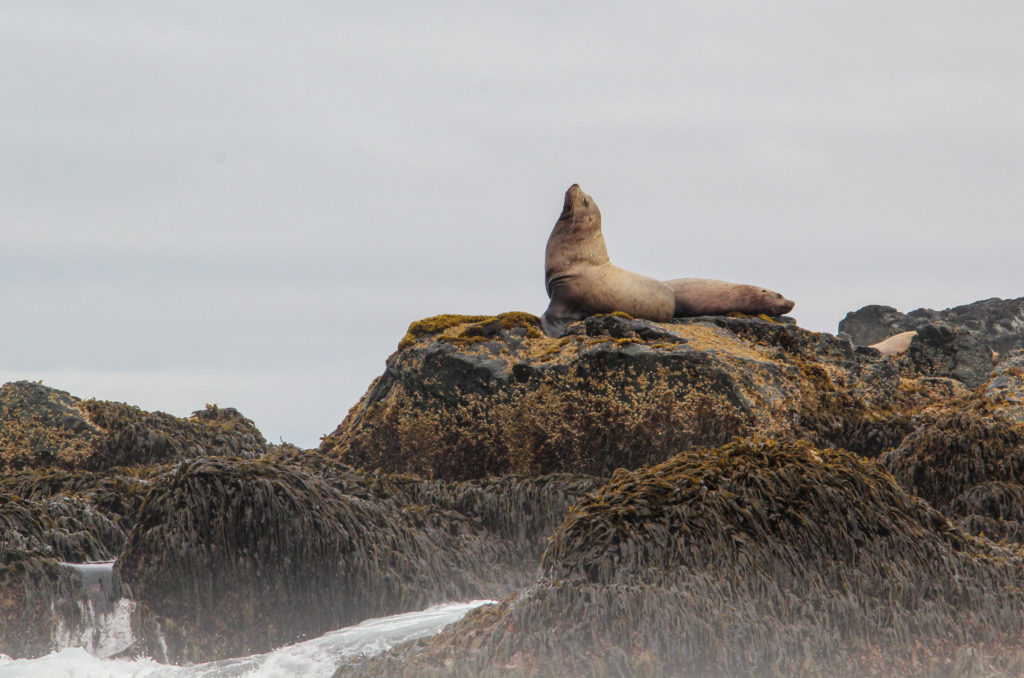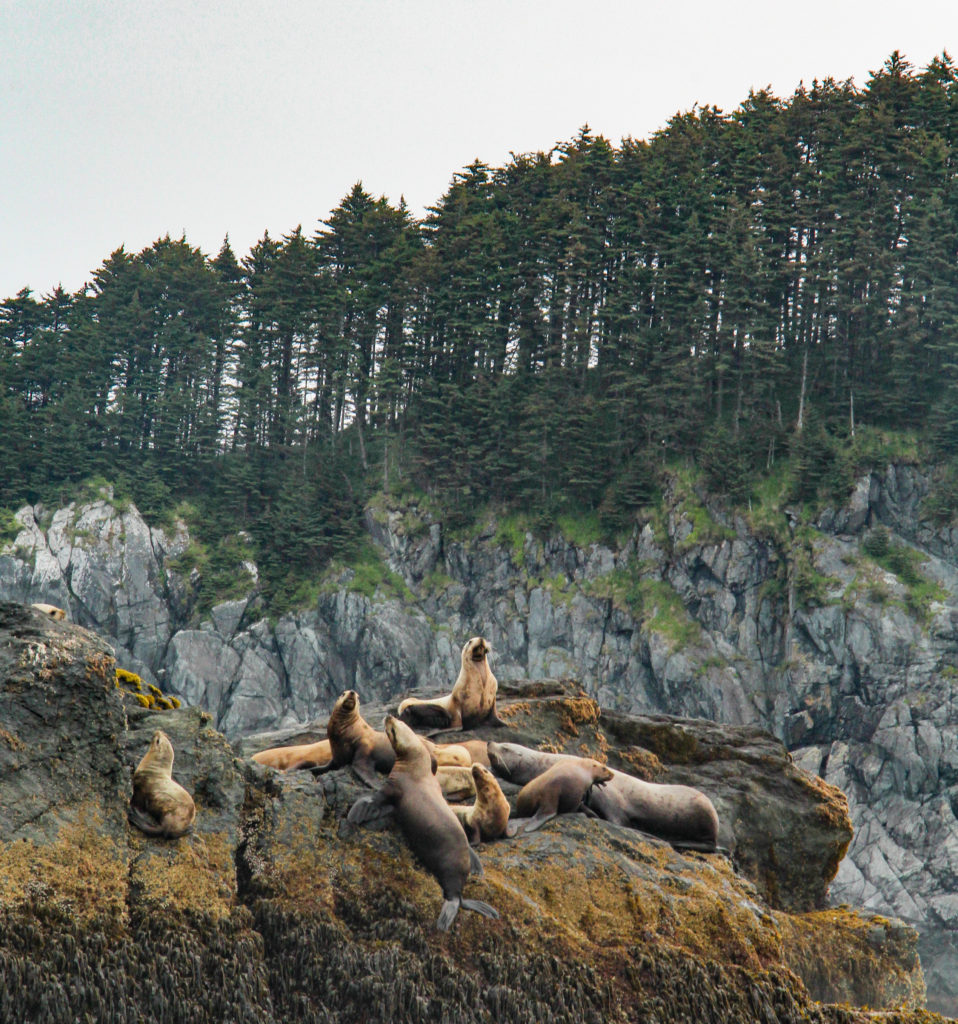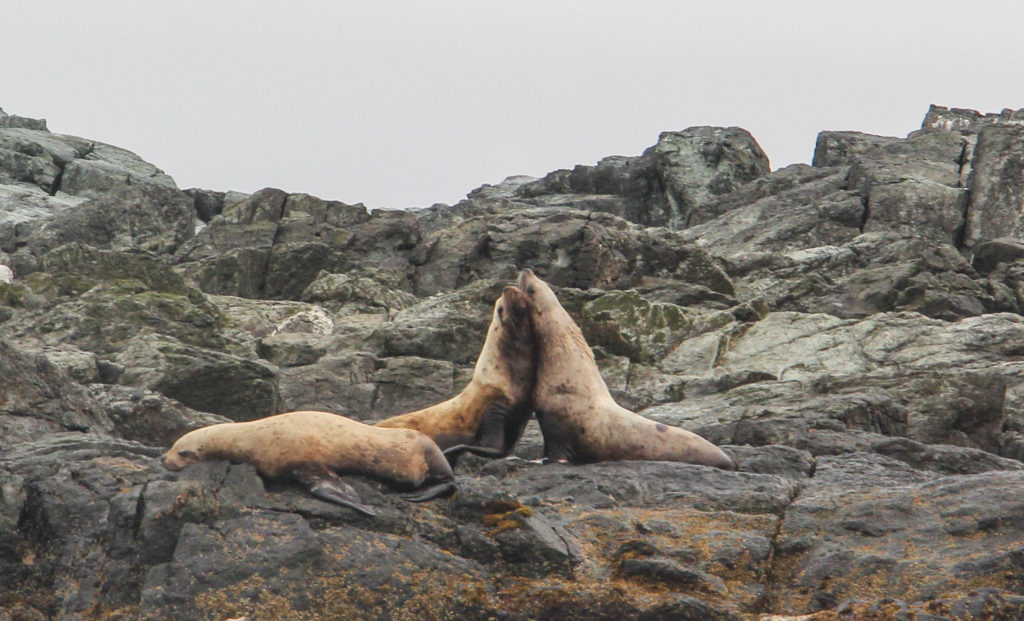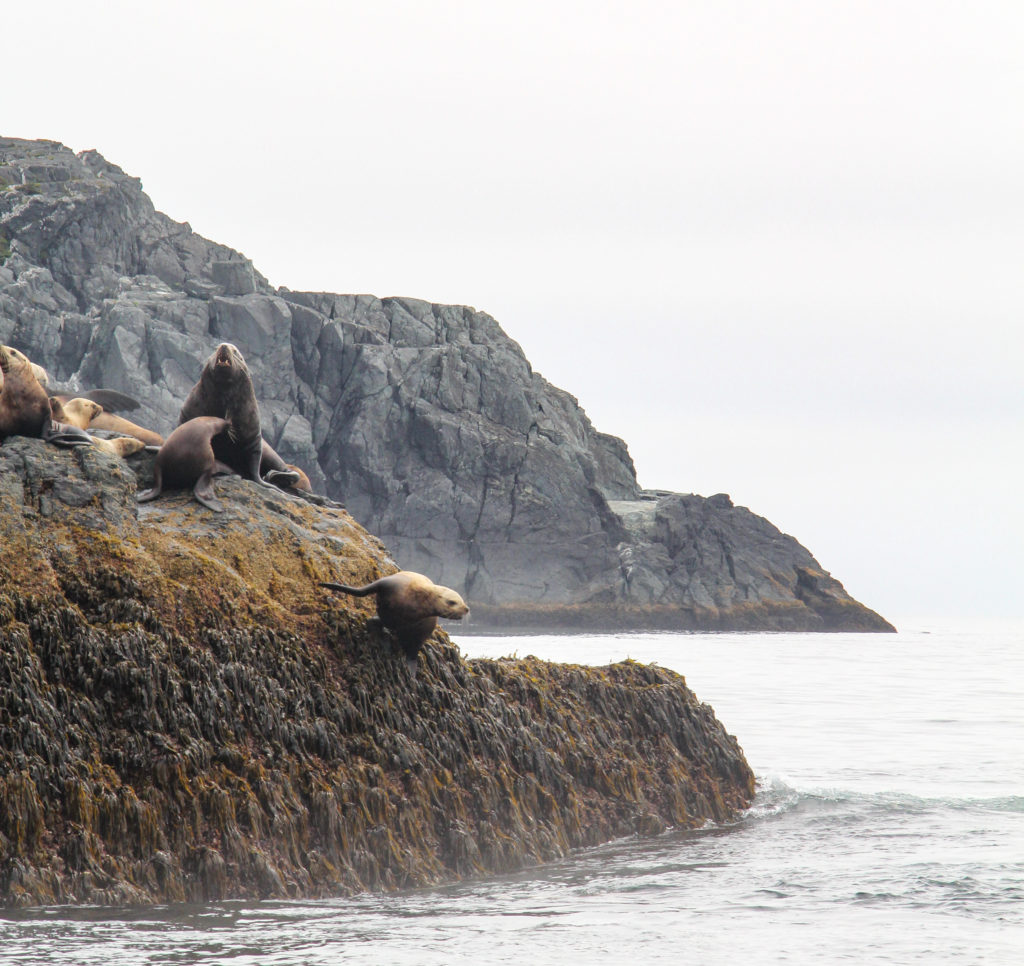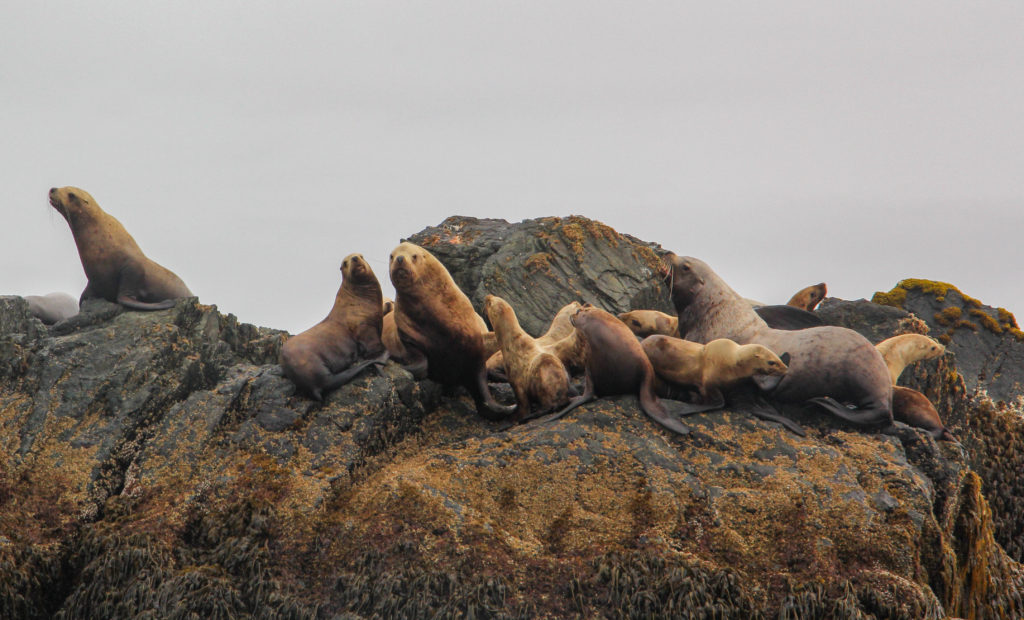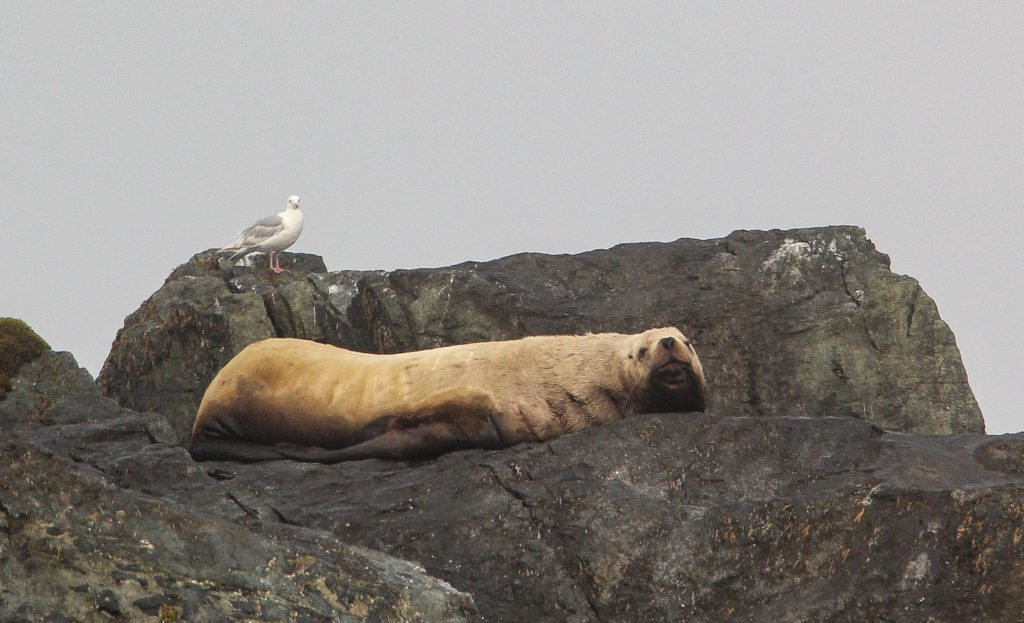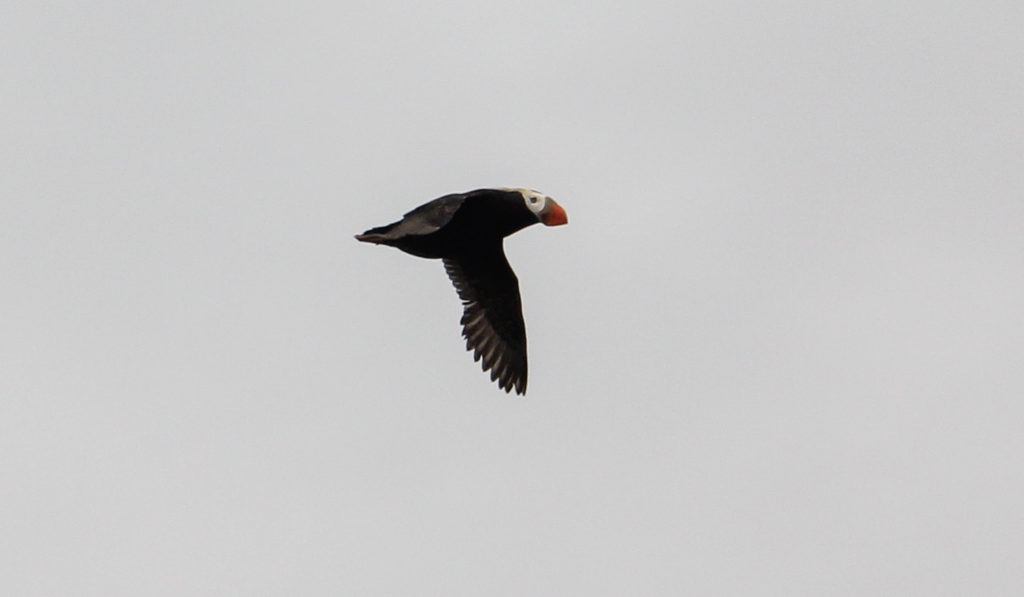 And a puffin!
Rebecca made some incredible dinners. Every single one was delicious and I'm going to try to recreate them all.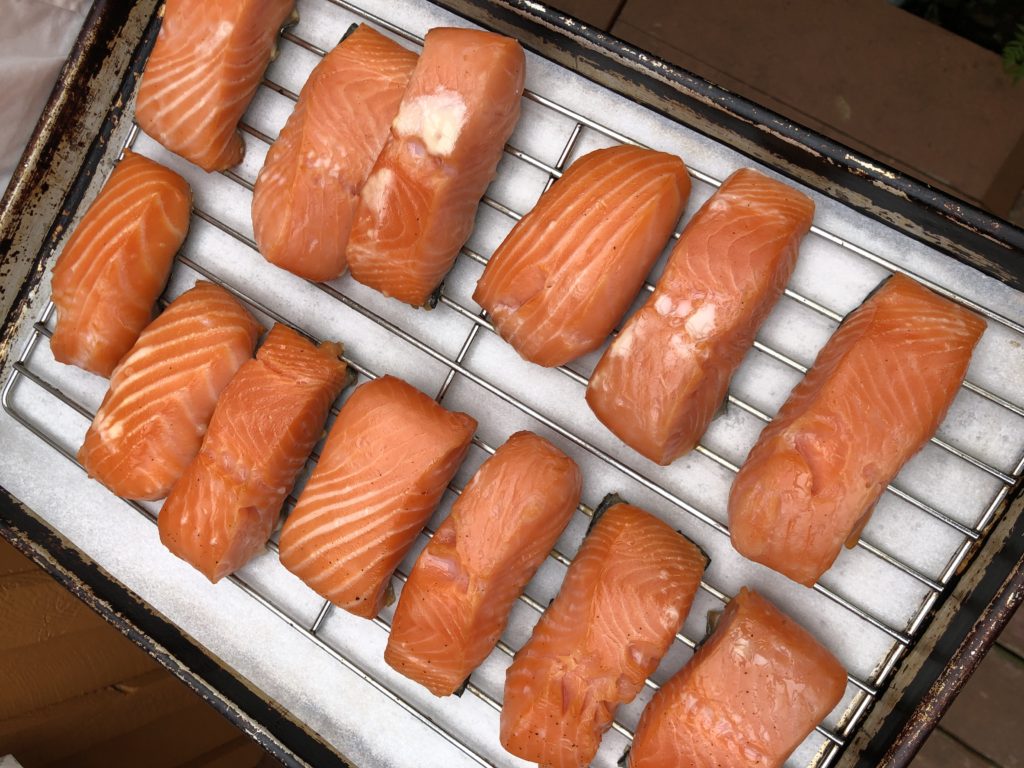 Here are a couple Laughing Raven recipes I've posted from our previous trips:
Laughing Raven's Smoked King Salmon
Halibut à la Port Alexander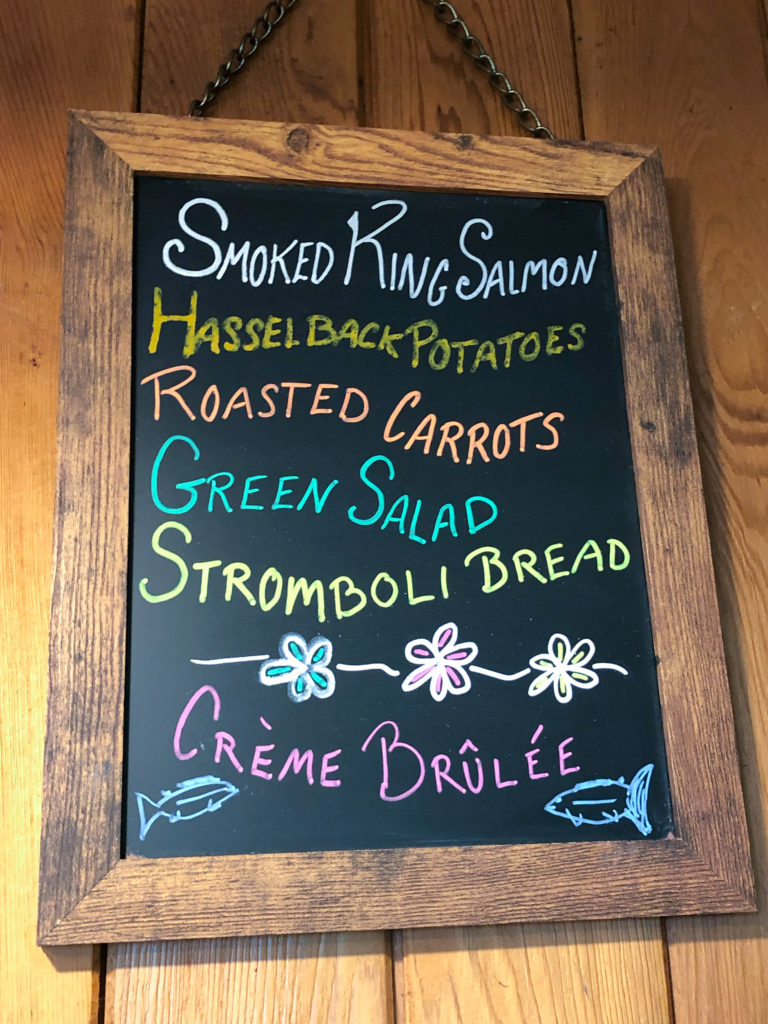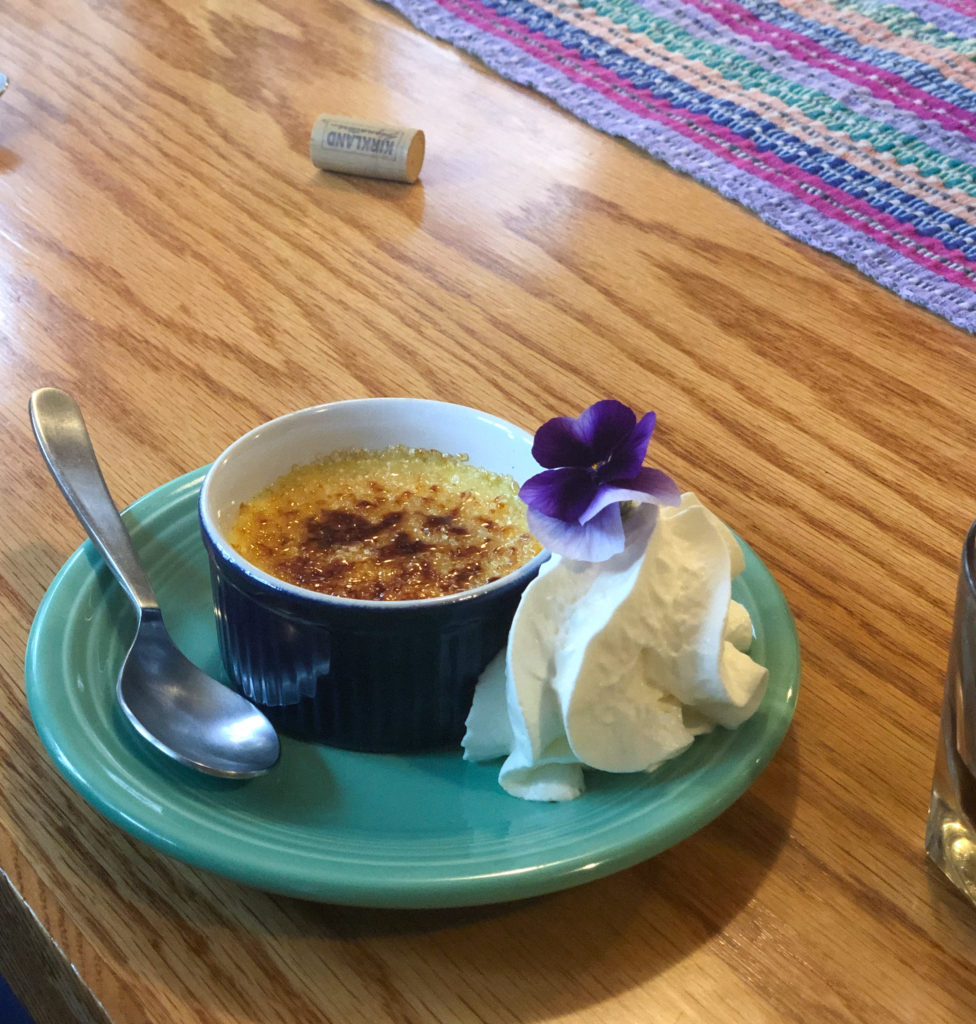 We enjoyed the company of everyone at the lodge, including Molly, Ryan, Chris, Pete, and Sue in the evenings. I ate too many cookies and desserts.
Salmonberries line every path around Port Alexander. I ate a bunch but I also collected a couple buckets to help Pete with his salmonberry wine and Molly's jelly.

Pete has a cool greenhouse.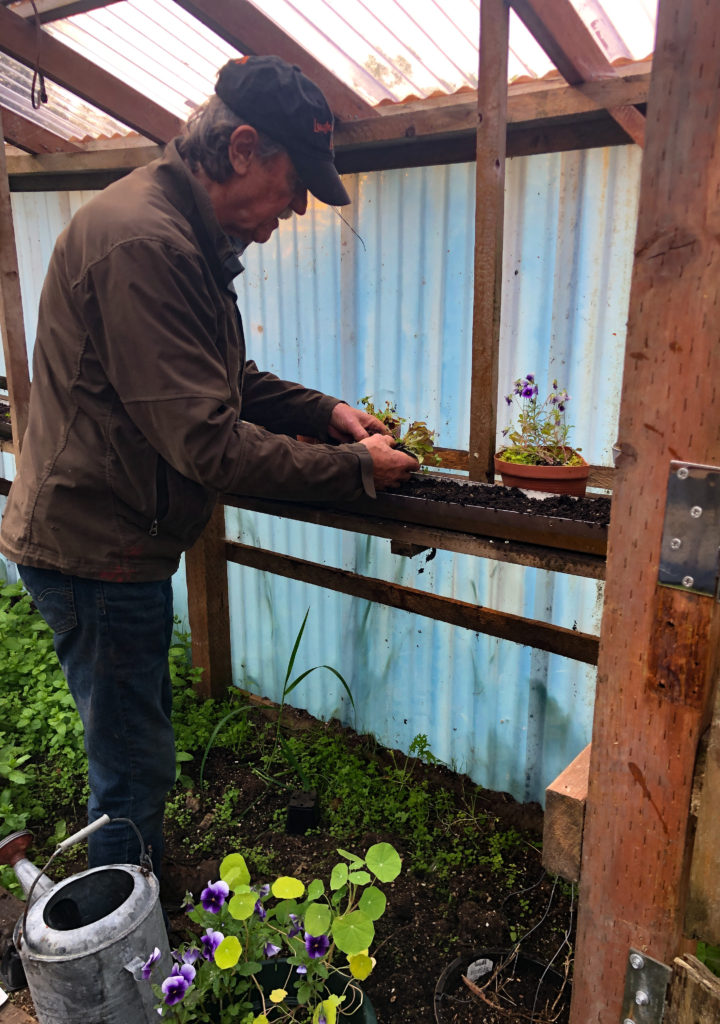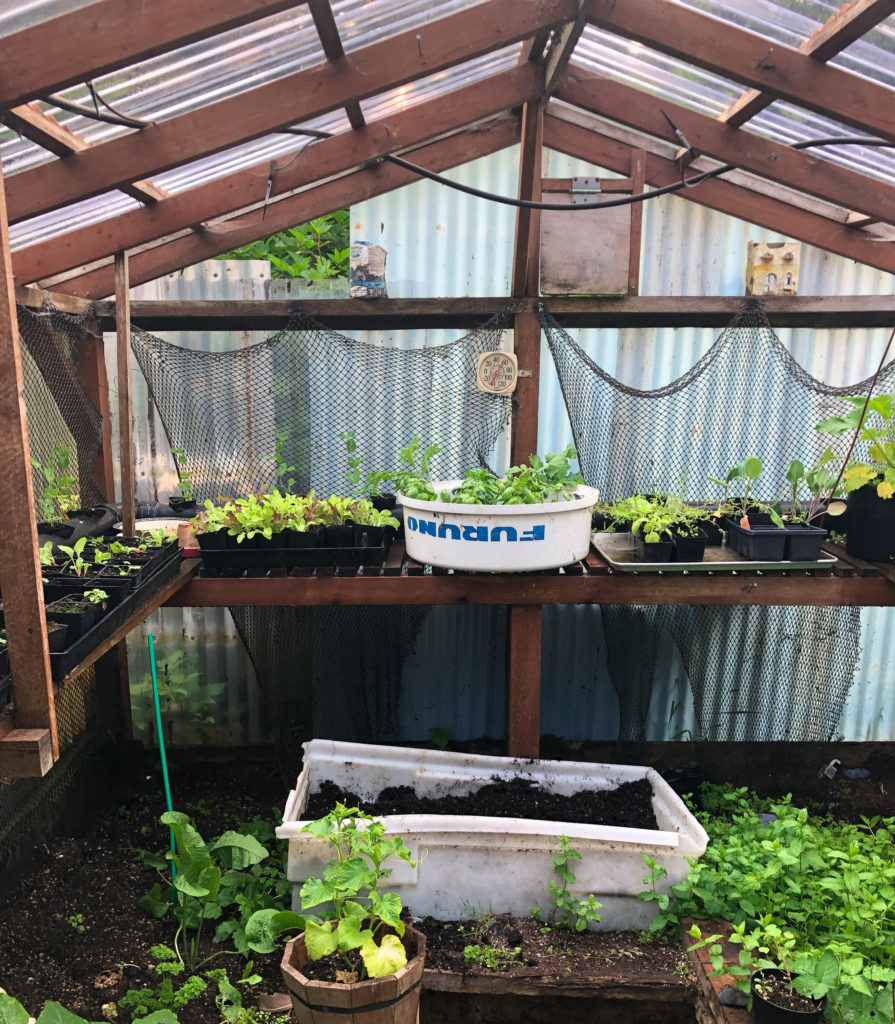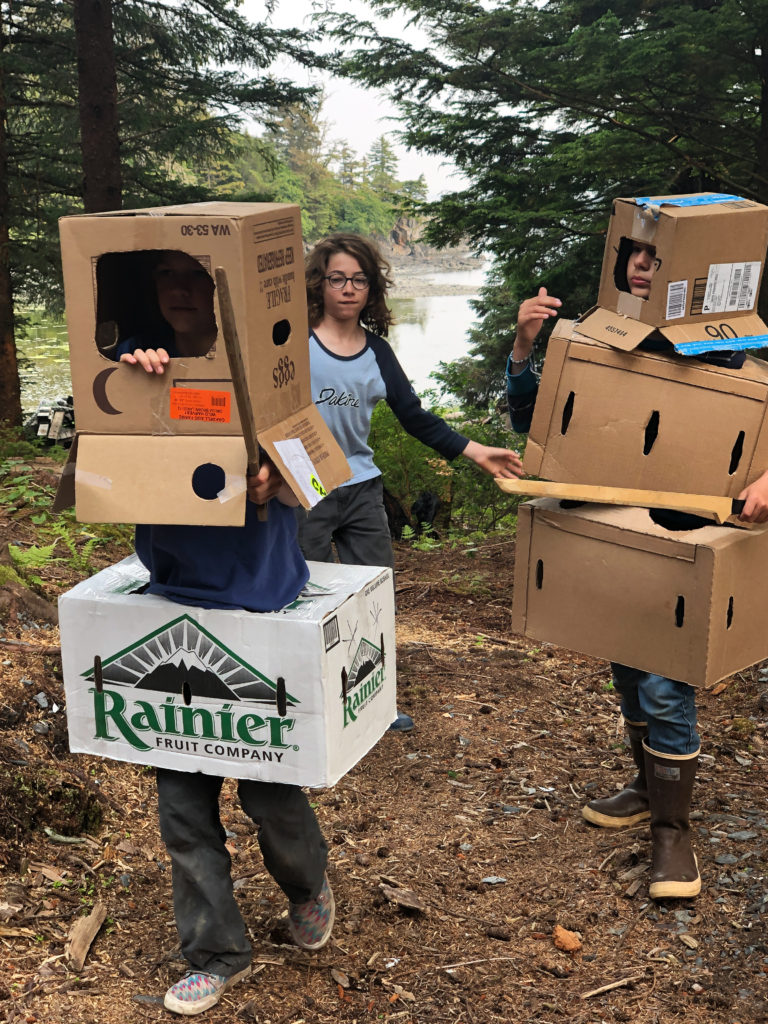 These kids reminded me of The Goonies. We hiked in the rugged, moss-covered forest to an eagle's nest with Ryan, Sage, Torin, and friends. They led us to a secret beach where we climbed on rocks, watched water flow into tide pools, collected bones and shells, and uncovered some fun springy little sand flea things under rocks and tangled seaweed.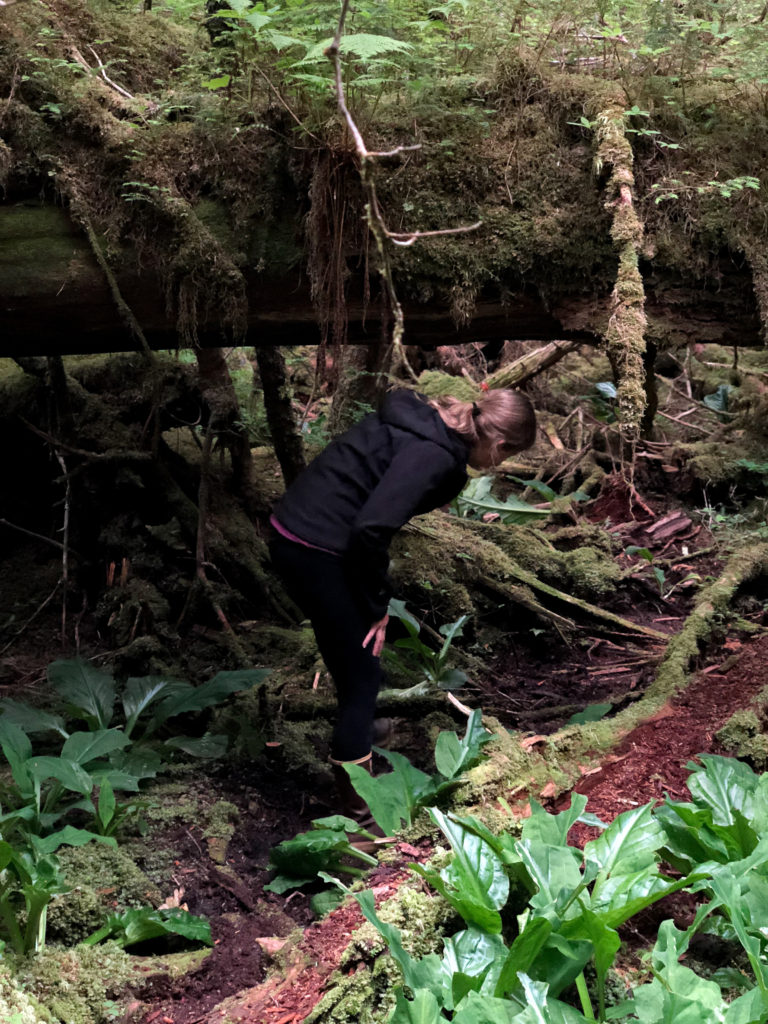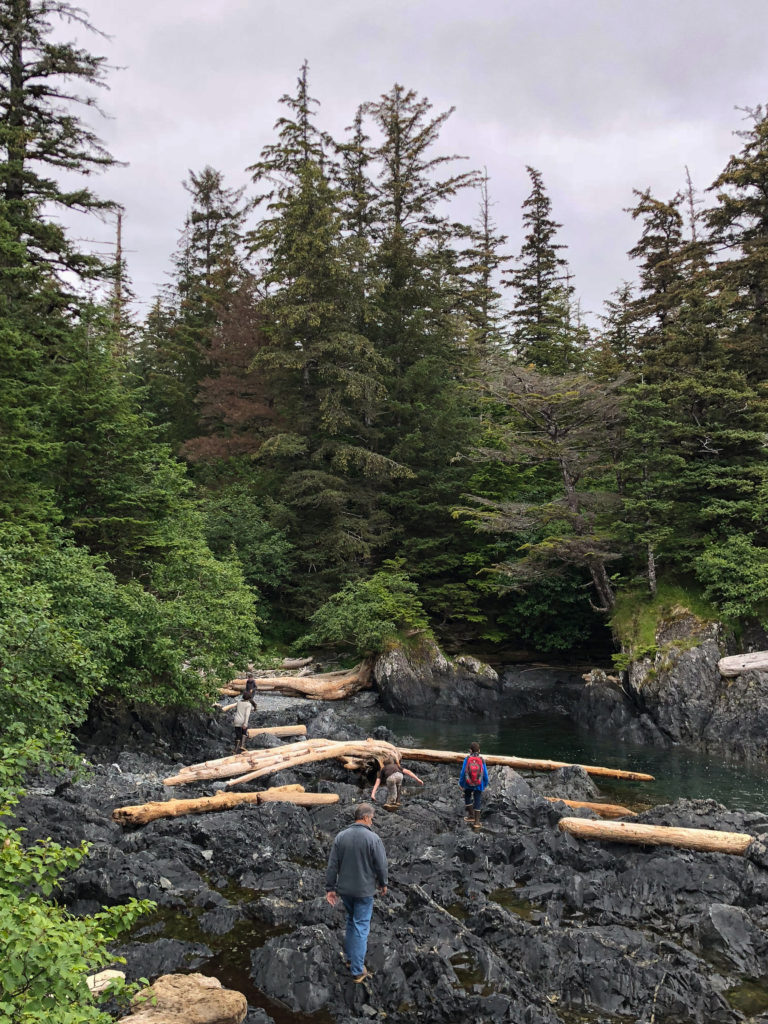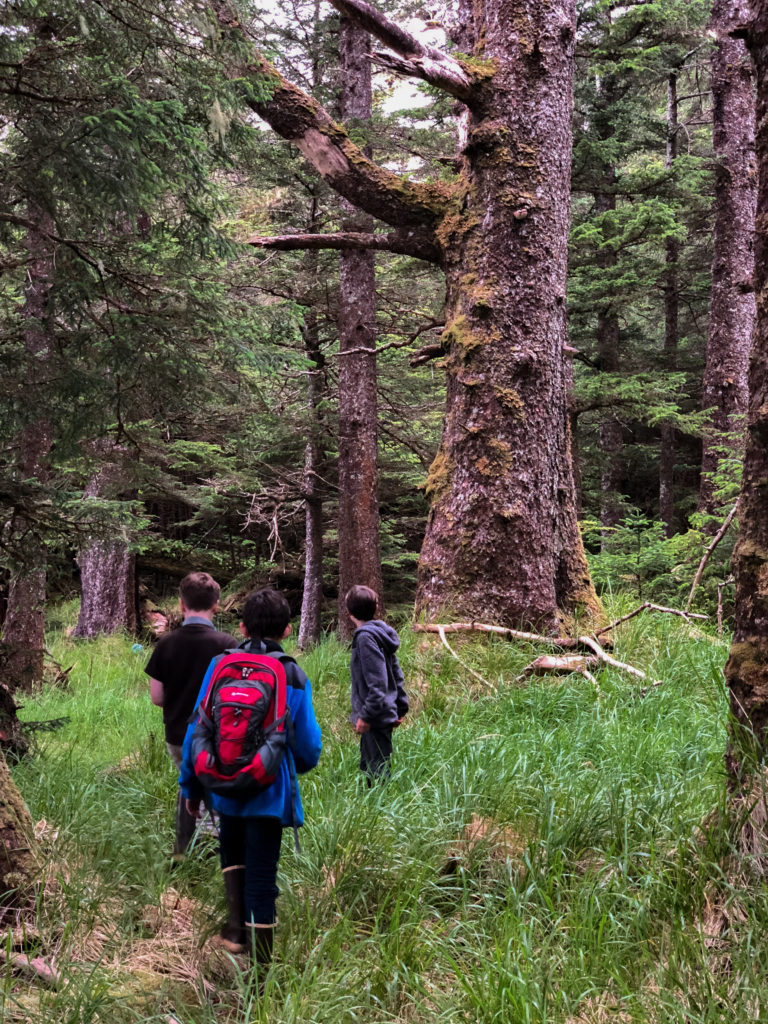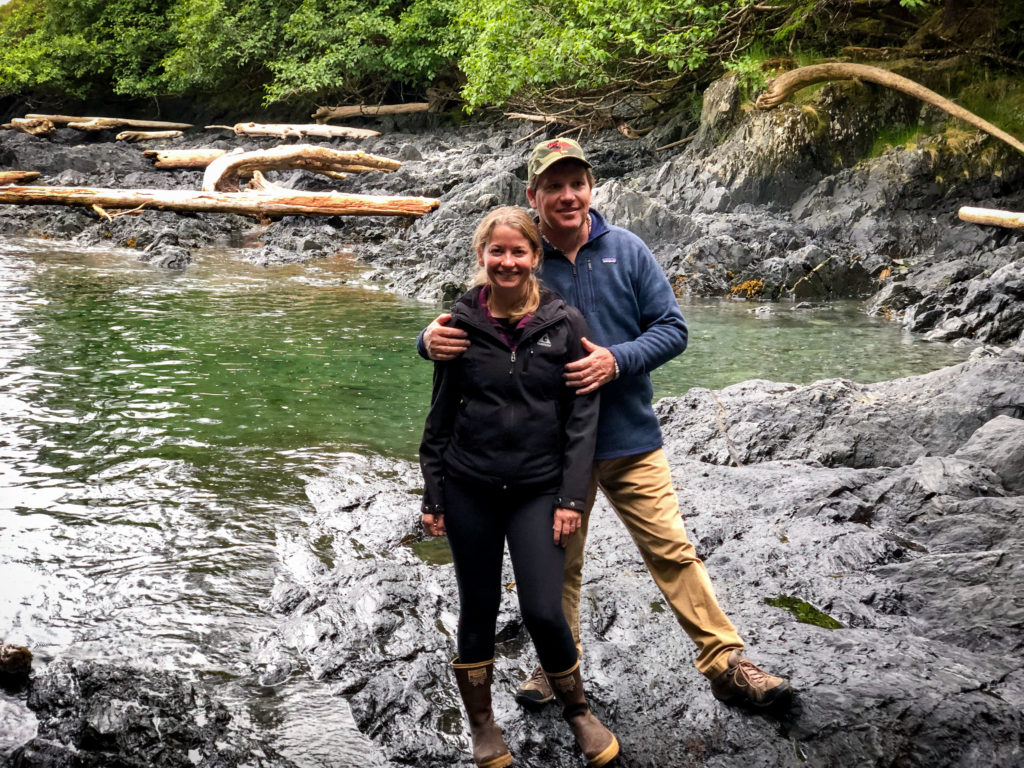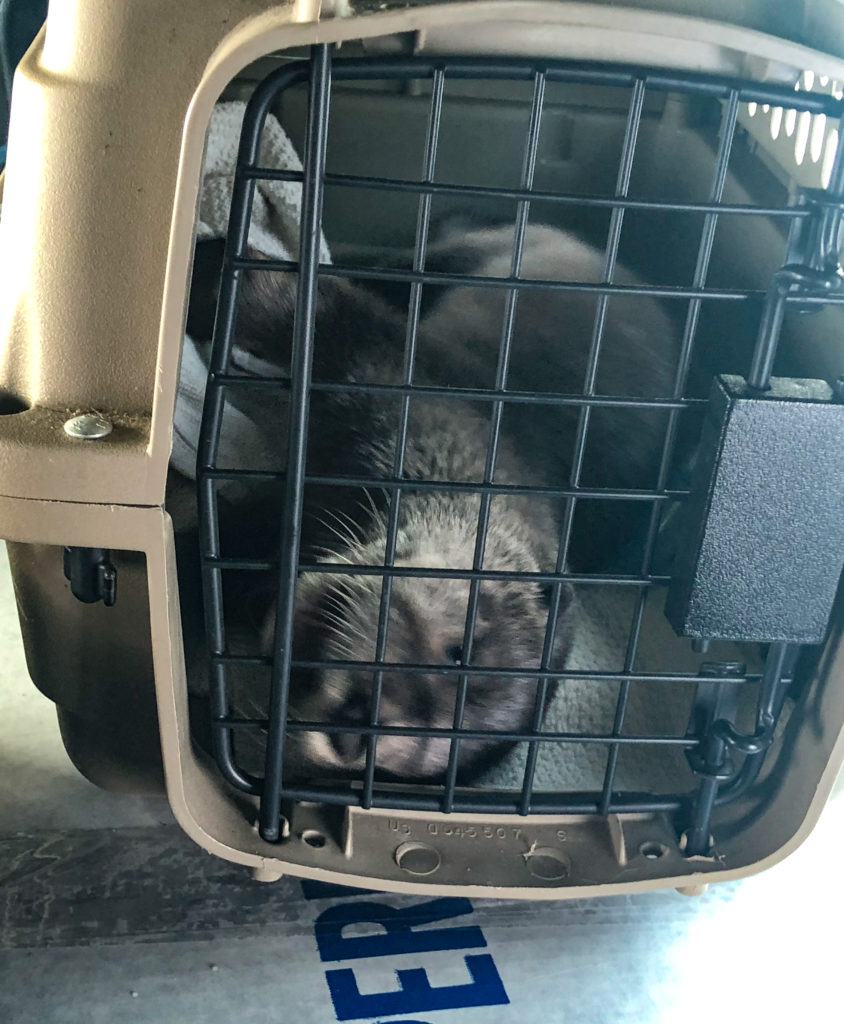 A baby sea otter hitched a ride on our flight back to Juneau. Someone found him on the boardwalk in Port Alexander. He was nervous at first, then he played with his ball and fell asleep. I wanted to hold him but I was warned about very sharp teeth.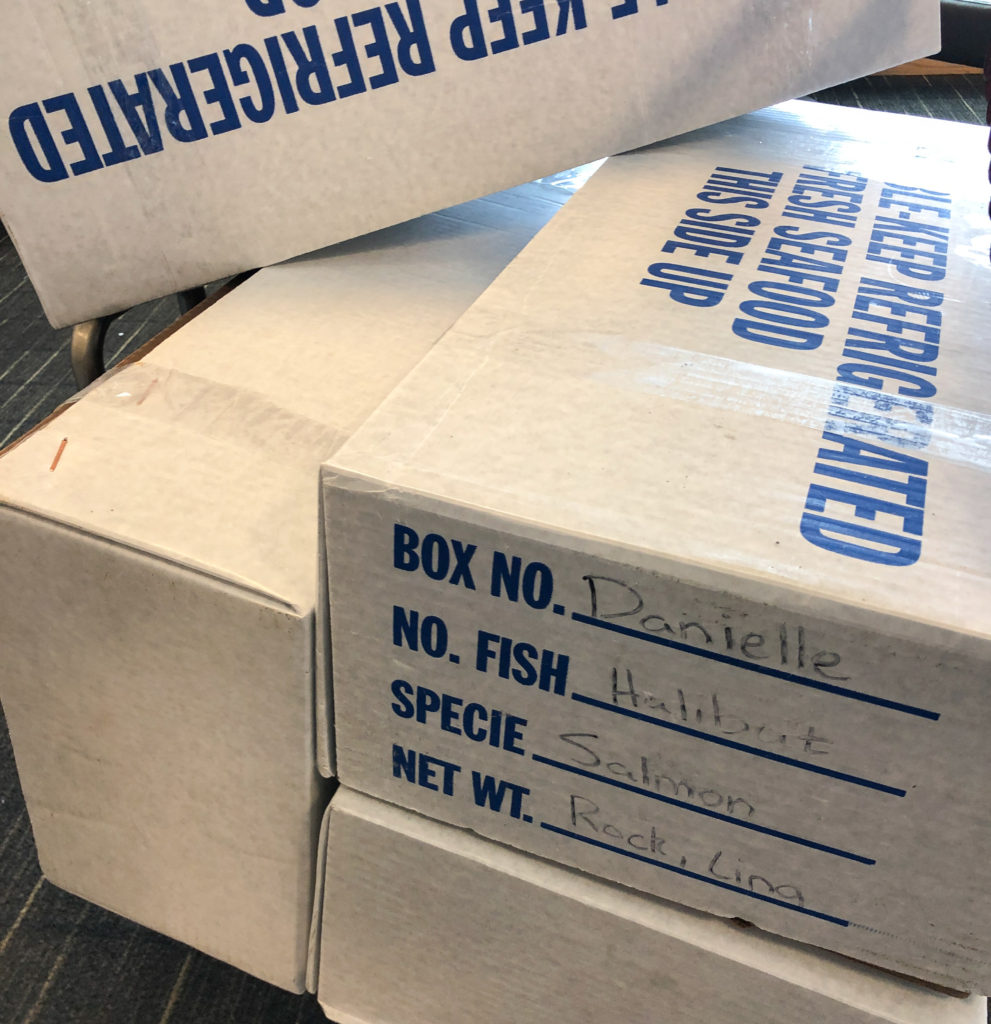 As soon as we left we started planning next year's trip.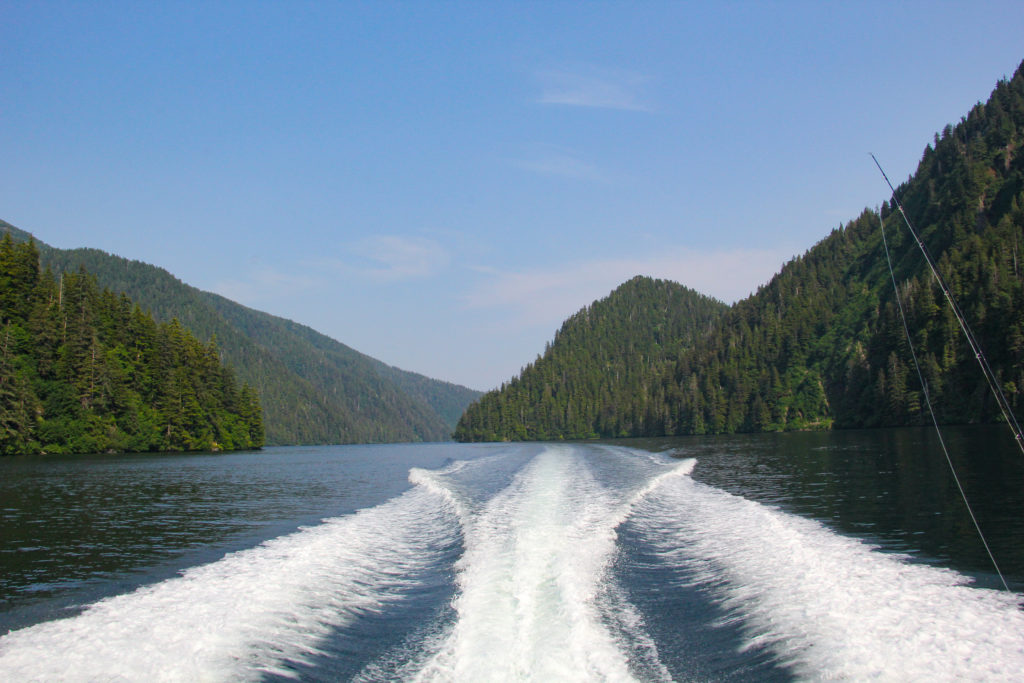 Thanks for coming along for the ride. Hope you're all staying cool this weekend. The thunderstorms took the edge off here in Tampa and it feels the same as it always does in July (like a sauna). Here are some of my favorite recipes to help get you through the hottest days of summer:
No-Churn Mango Vanilla Bean Ice Cream