I've never shared a recipe for salmon here.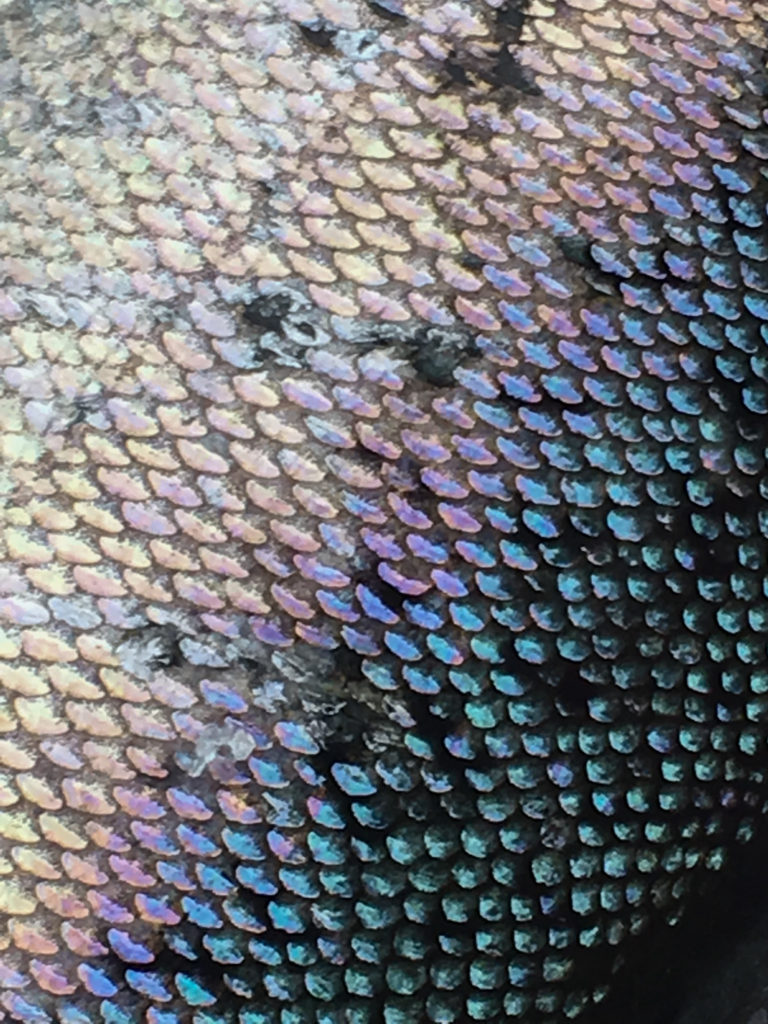 I normally write about Florida ingredients, and only when they're in season. I'm making an exception for this post because 1: I'm still dreaming of fishing in Alaska, 2: It's Wild Alaska Salmon Day, and 3. Laughing Raven's smoked salmon recipe is the best salmon I've ever had.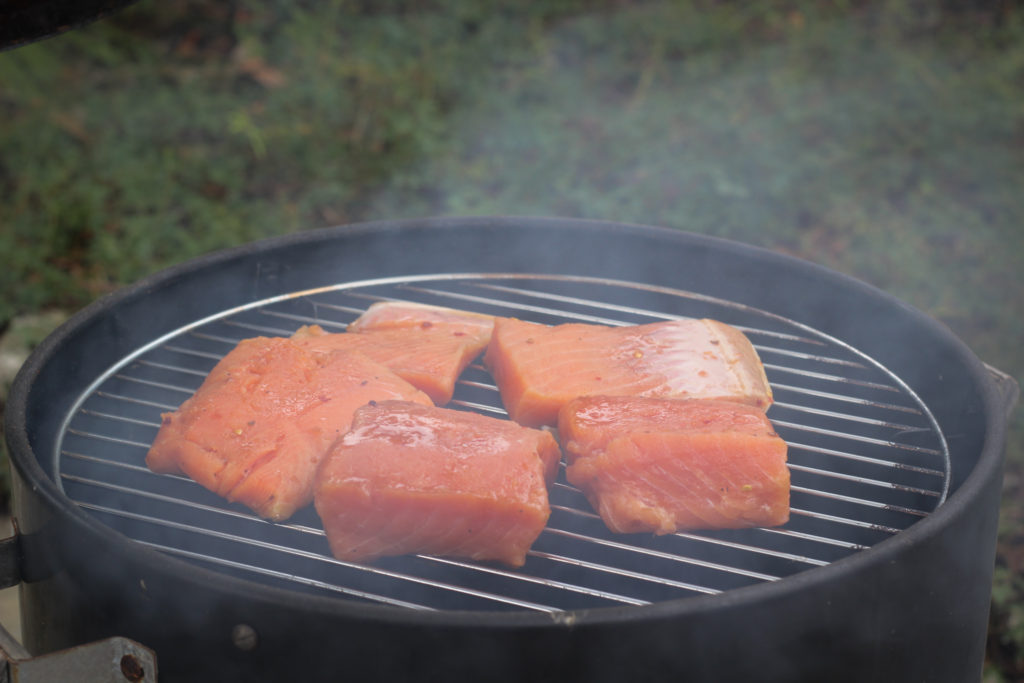 Each morning when we left the dock at Port Alexander, catching King salmon was our first priority, but for me, even the short ride to the fishing grounds was a spectacular experience on its own. Southeast Alaska is a wild and rugged place. Most of the year it's inhospitable, with rough, strong currents and bitter cold wind. In the summer it's peaceful and teeming with wildlife.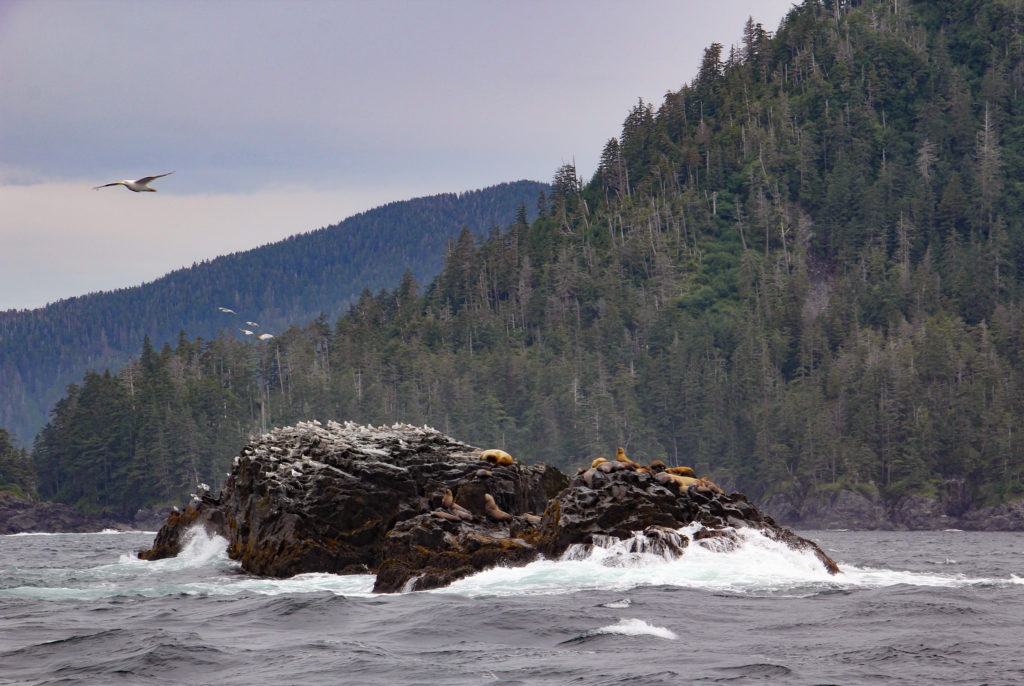 As we made our way around the southern tip of Baranof Island we passed a point covered in sea lions. Occasionally they plopped in the water, but the best was watching them jiggle their bodies back up the steep, jagged rock. Impressed me every time. The big one gave us a mighty roar as we went by.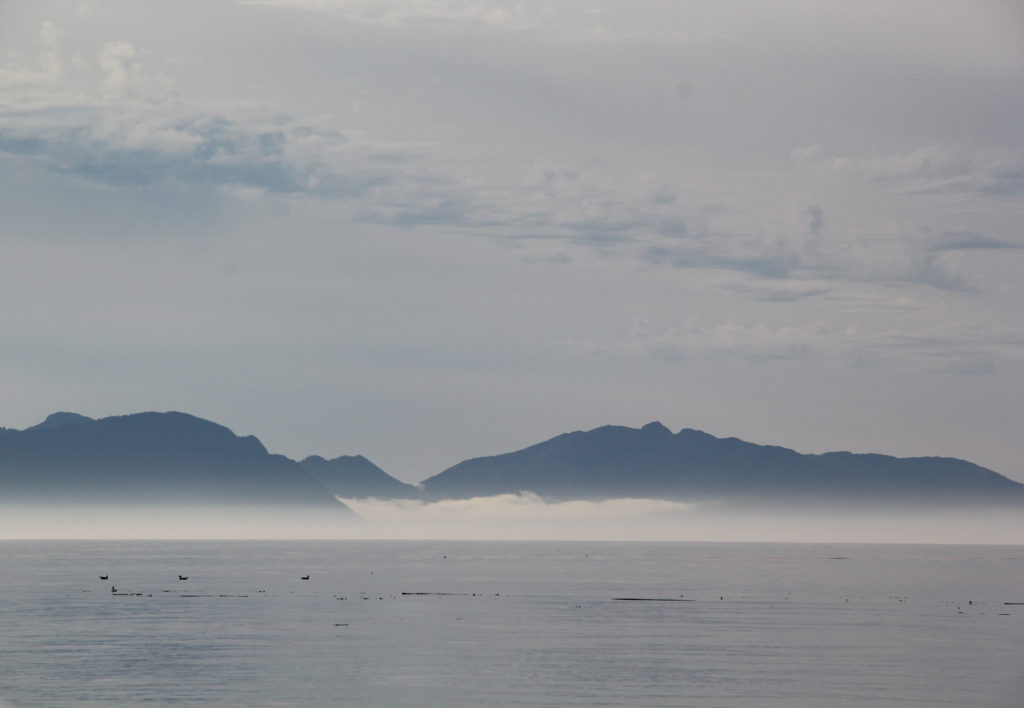 We were on the lookout for murrelets, small sea birds that feed on the same bait as king salmon. As soon as we spotted them, lines were in the water.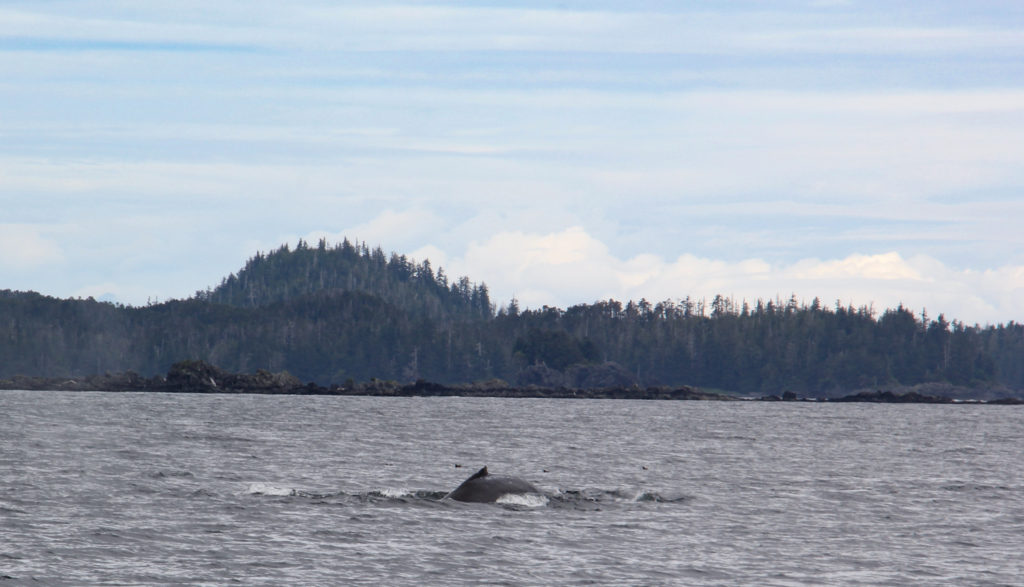 Humpback whales rose to the surface all around us, sometimes breaching completely out of the water. It's world-class whale watching, but that's not what brought us here.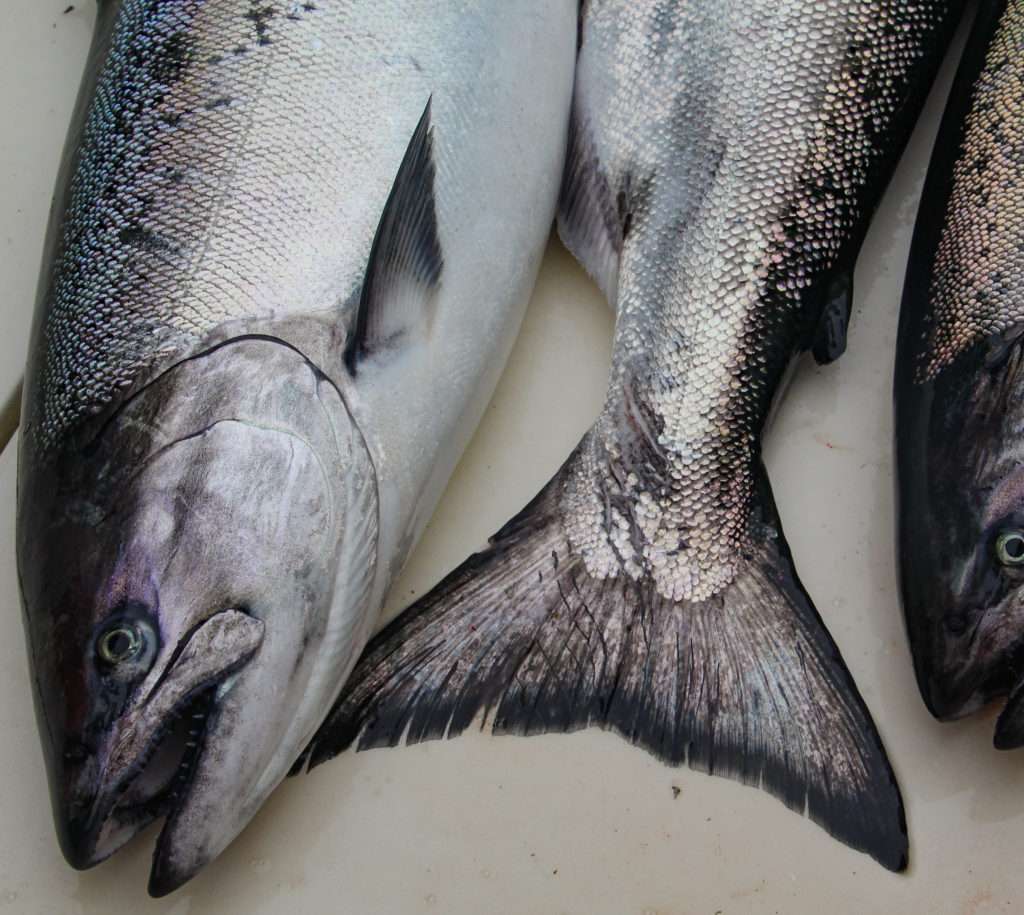 We came for chinook, the king of salmon. It doesn't take long for the first one to bite. Kings are strong, active fighters and they're difficult to land. They dart off in every direction, but you can't just horse them in or they'll break off. You've got to follow them around and reel when you can. In an instant I watched one spool all the line I spent 15 minutes reeling in. Sometimes we had several on at the same time, so we danced around each other to figure out whose line goes over and whose goes under. Here's one I captured underwater with my go pro.
The regulations are strict. You can keep one a day, but only 3 total for the year. I remember each one I caught distinctly. We even caught one with white flesh, a rarity many Alaskans consider the finest salmon of all.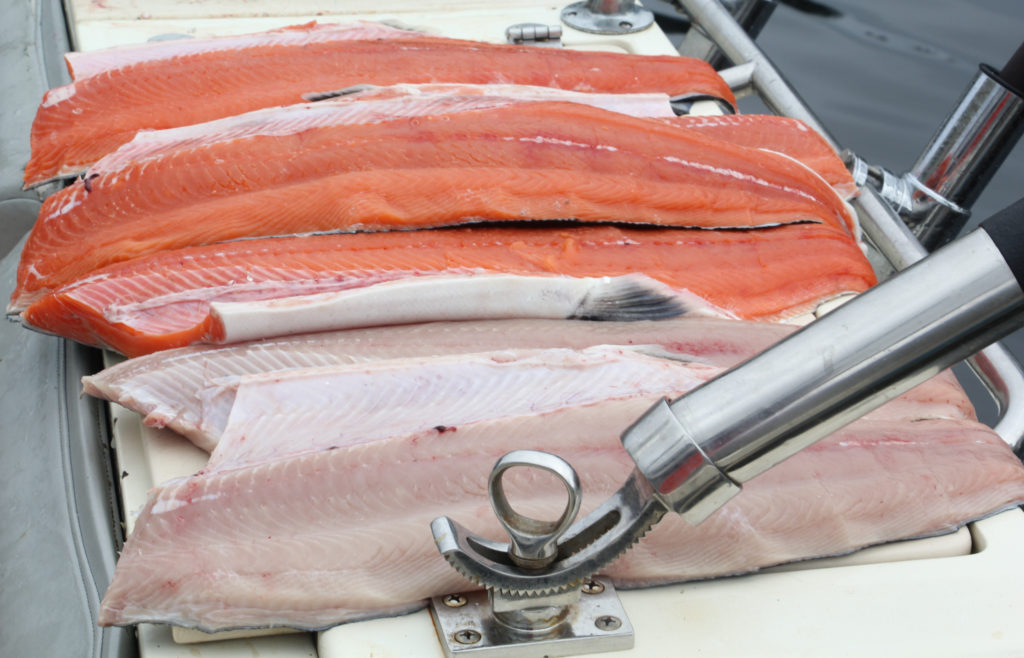 I knew my typical salmon recipes wouldn't do this fish justice, so I asked the Alaskans to show me the way.
Anna, the cook at Laughing Raven, smoked salmon on our last day. First she brined it in a solution of kosher salt, brown sugar, and water. Once she removed it from the brine, she let it air out until the outside developed a sheen.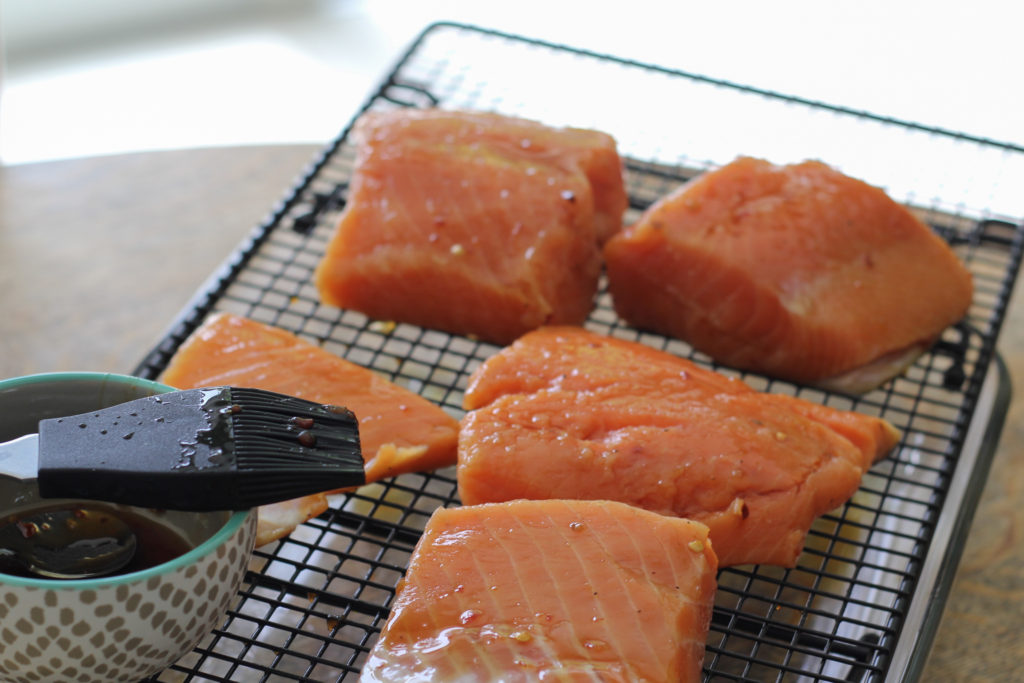 Later, she and her dog, Olive, tended the Big Chief smoker.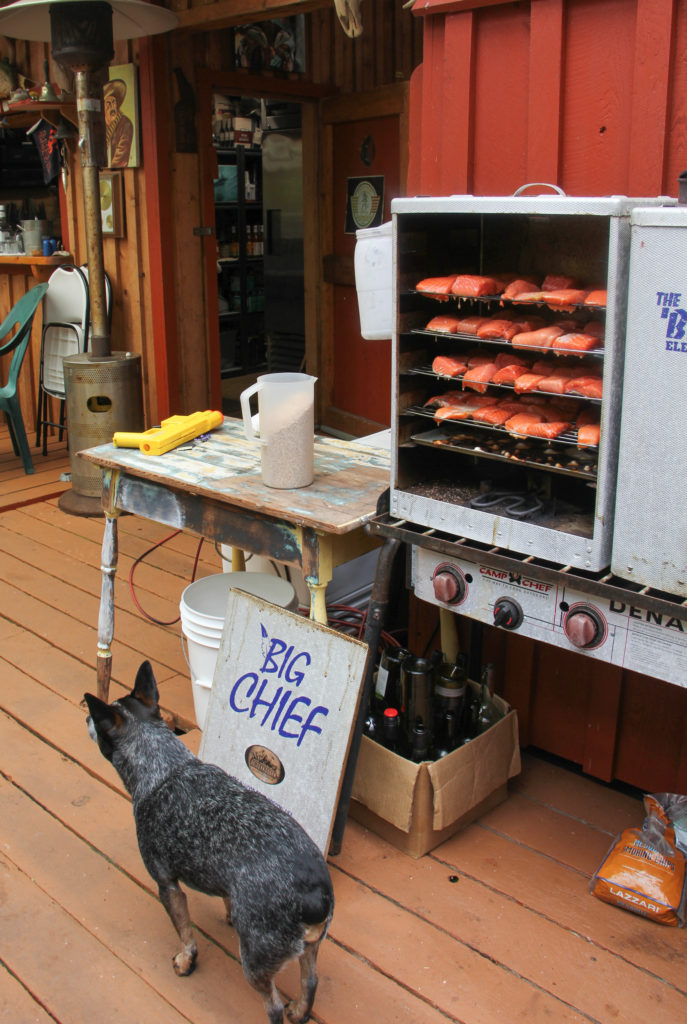 She emphasized smoking, not cooking the salmon. No hot fire here, just lots of smoke. Initially she brushed the salmon with maple syrup, and toward the end she brushed on Mae Ploy sweet chili sauce, a magical combination.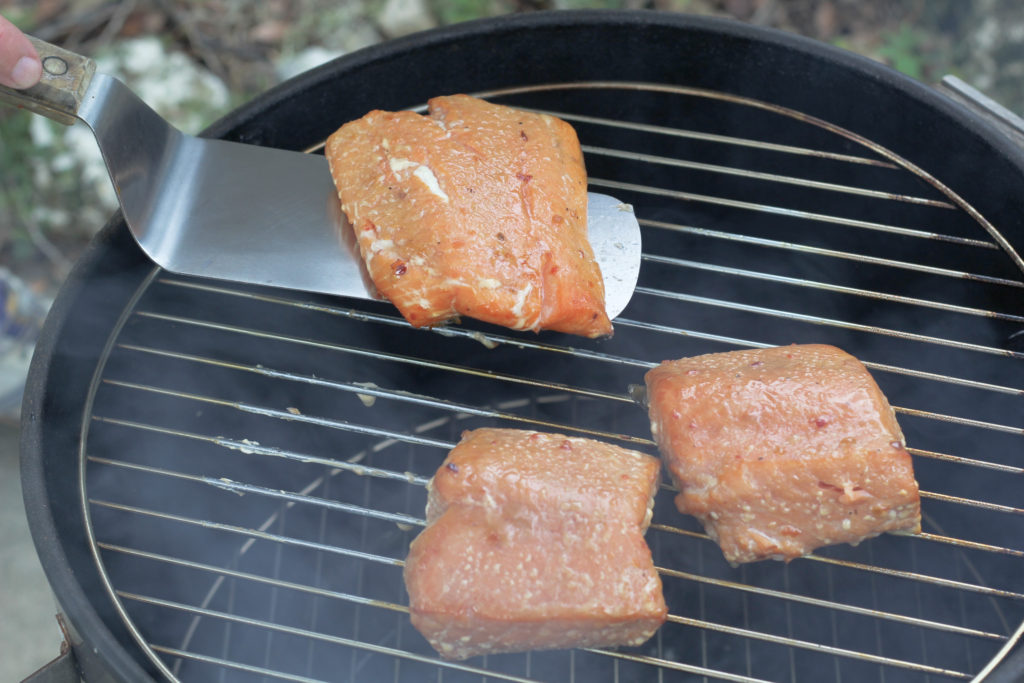 The end result is soft and buttery. The rich, smoky flavor is enhanced by the sweet glaze with a hint of chili. It's divine, exactly as king salmon should be.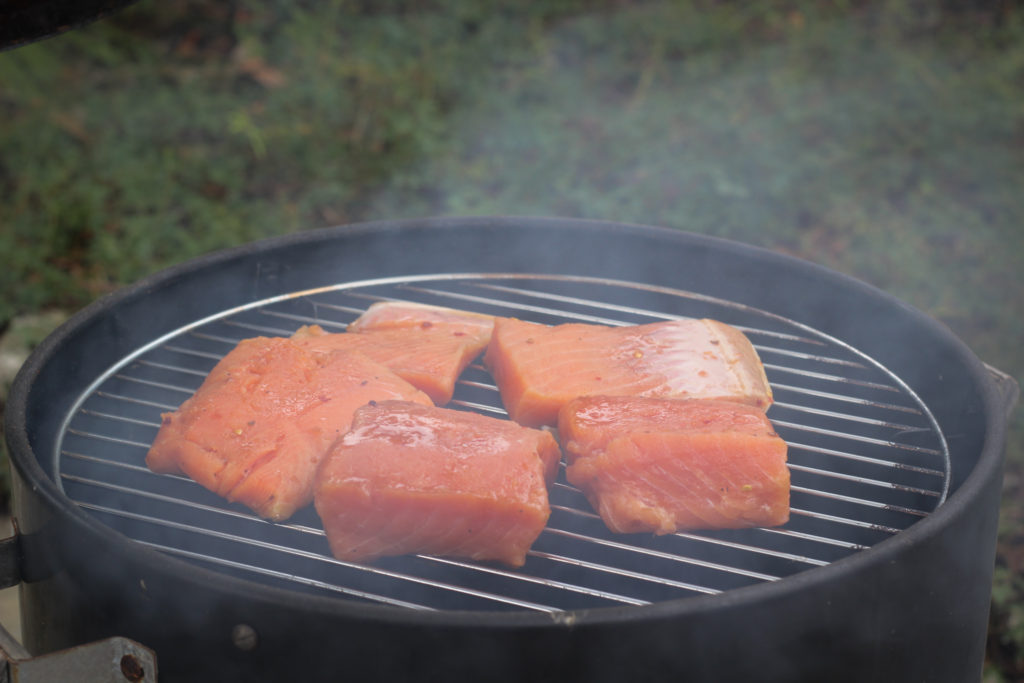 Laughing Raven Smoked King Salmon
2017-08-10 13:15:23
Ingredients
2 pounds king salmon fillets, cut into 6-8 ounce pieces
1/2 cup kosher salt
1/2 cup brown sugar
6 cups cold water, plus more to submerge fish
3 tablespoons maple syrup
5 tablespoons Mae Ploy sweet chili sauce
Instructions
Rinse the fish and pat it dry. Remove any pin bones.
Whisk the salt, brown sugar, and water until the salt begins to dissolve. Pour it into a shallow baking dish and submerge the fish, skin side up, adding more water to cover. Cover and refrigerate for one hour.
Gently rinse each piece in cold water and place on baking racks over a pan of ice in a breezy, dry place (or aim a fan directly at it). After about 25 minutes the fish will develop a "sheen."
Meanwhile, get some wood chips going in the smoker.
Once the surface of the fish is dry and shiny, brush each piece with maple syrup.
Place the fish on the smoker racks. Try to keep the temperature low so the fish smokes rather than cooks. After about 10 minutes, brush Mae Ploy sauce over the fish. Repeat again the next time you check the fish.
Depending on the heat of your smoker and the thickness of the fillets, it may take anywhere from 30 minutes to 2 hours (longer/ low heat is better).
The fish is done when a skewer slips through easily and the internal temperature is 120 degrees for medium-rare (my preference) or 135 degrees for done.
Suwannee Rose https://suwanneerose.com/
SaveSave
SaveSave
SaveSave
SaveSave
SaveSave
SaveSave
SaveSave
SaveSave