I can hear the canons firing on José Gaspar's pirate ship as it sails around Tampa Bay. For some it's an invitation, for others it's a warning. The city of Tampa will be overtaken by pirates and revelry for the next few weeks.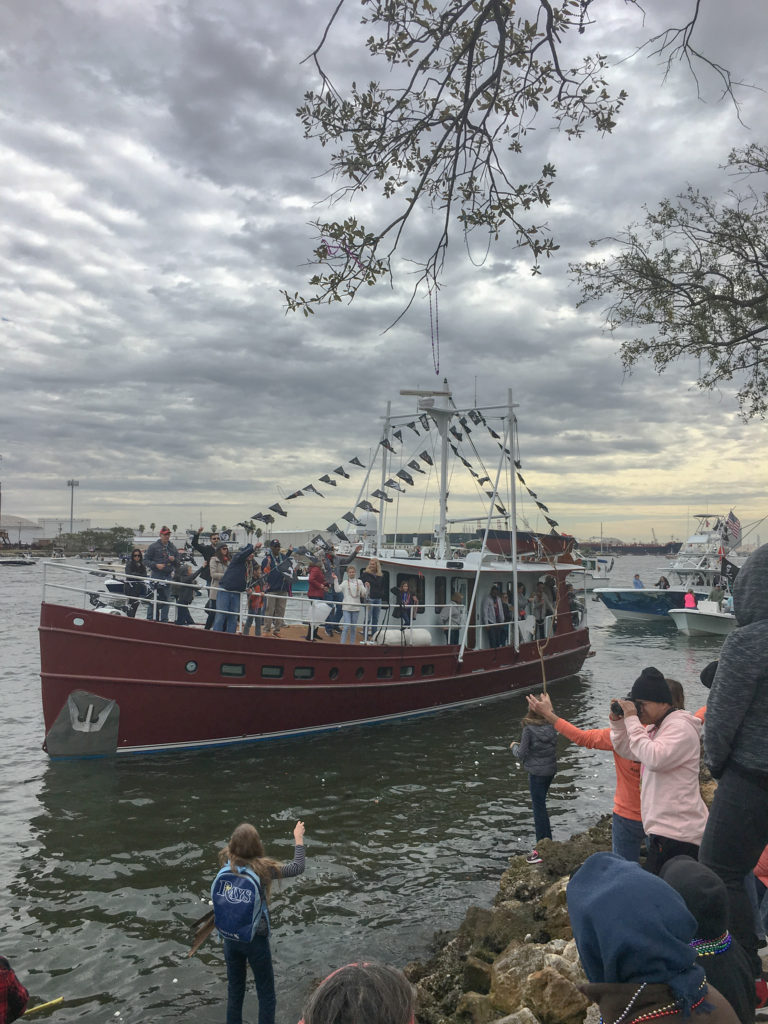 I surrender.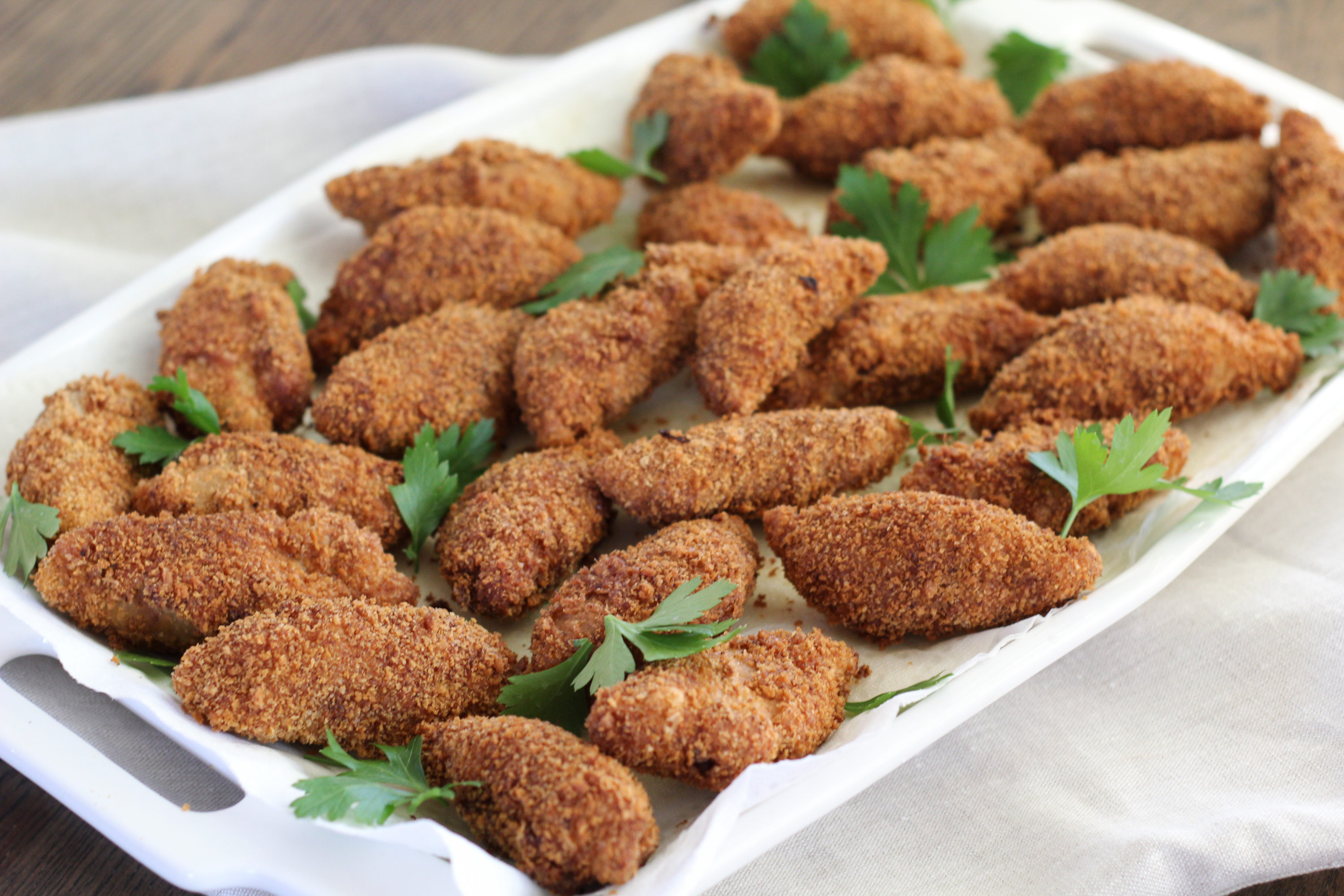 This year I'm making something special. Like Gasparilla, devil crab is a distinctly Tampa tradition. We're not talking about crab cakes here, or anything baked in a casserole dish. Tampa devil crabs are croquettes made with a special dough, stuffed with spicy blue crab meat, dredged in breadcrumbs, and deep-fried.
Most locals call them devil crab, not deviled. Lore has it someone once ate one and said it was hot as the devil and the name stuck. A reflection of the population of Ybor City in the 1920s, they're a mix of Spanish, Cuban, and Italian ingredients, combined with blue crab from Tampa Bay. Vendors pushed carts down the streets calling "jaibita caliente!" and "hot devil crab!" They fed cigar factory workers for only a nickel apiece.
They're not as easy to come by as they used to be. You can still find them at a handful of restaurants, like Brocato's, La Segunda, and Michelle Faedo's, but you won't find them at any of the vendors along the Gasparilla parade routes and festivals (if you do, tell me where).
I feel like these are the perfect tailgate food for the Invasion this weekend, so I went on a mission to figure out how to make them at home. Every recipe I found is a take on an old Tampa Junior League cookbook. That recipe gives you an idea of what devil crabs are made of, but the instructions are vague and it takes about 3 days from start to finish and makes about a hundred devil crabs. I pared it down to make 2 dozen smallish ones. I kept true to the traditional dough, a strange mix of soaked white sandwich bread and Cuban breadcrumbs, and I didn't hold back on the spices. I used claw meat from the seafood market, but if you can catch some blue crabs and pick the meat, you should definitely do that. I like them shaped in pointy half-moons to resemble crab carapaces. I make them mild to medium spicy, but they should always be served with plenty of your favorite hot sauce. Here's what the process looks like: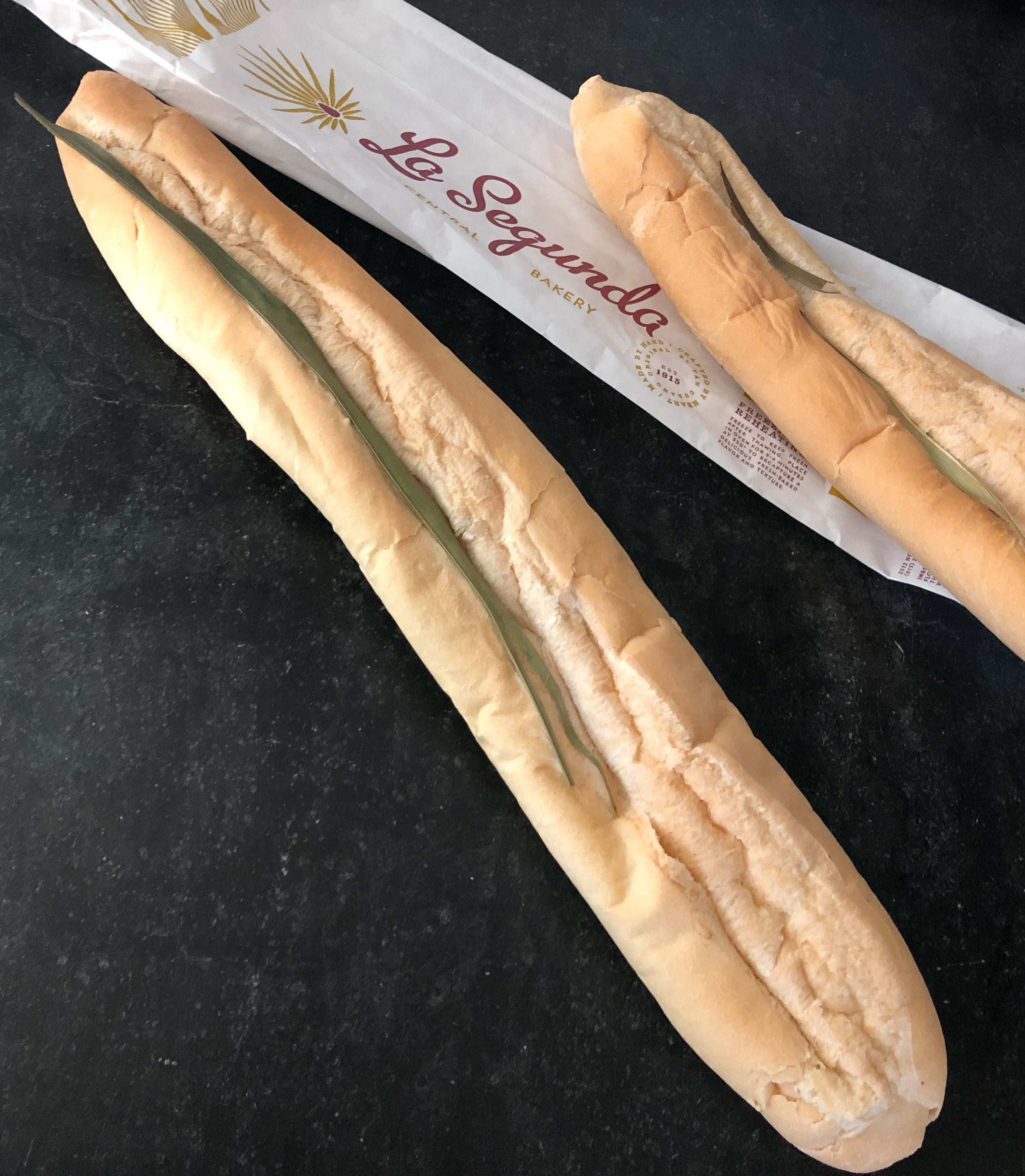 Cuban bread (ideally from La Segunda, baked with its signature palmetto leaf down the middle).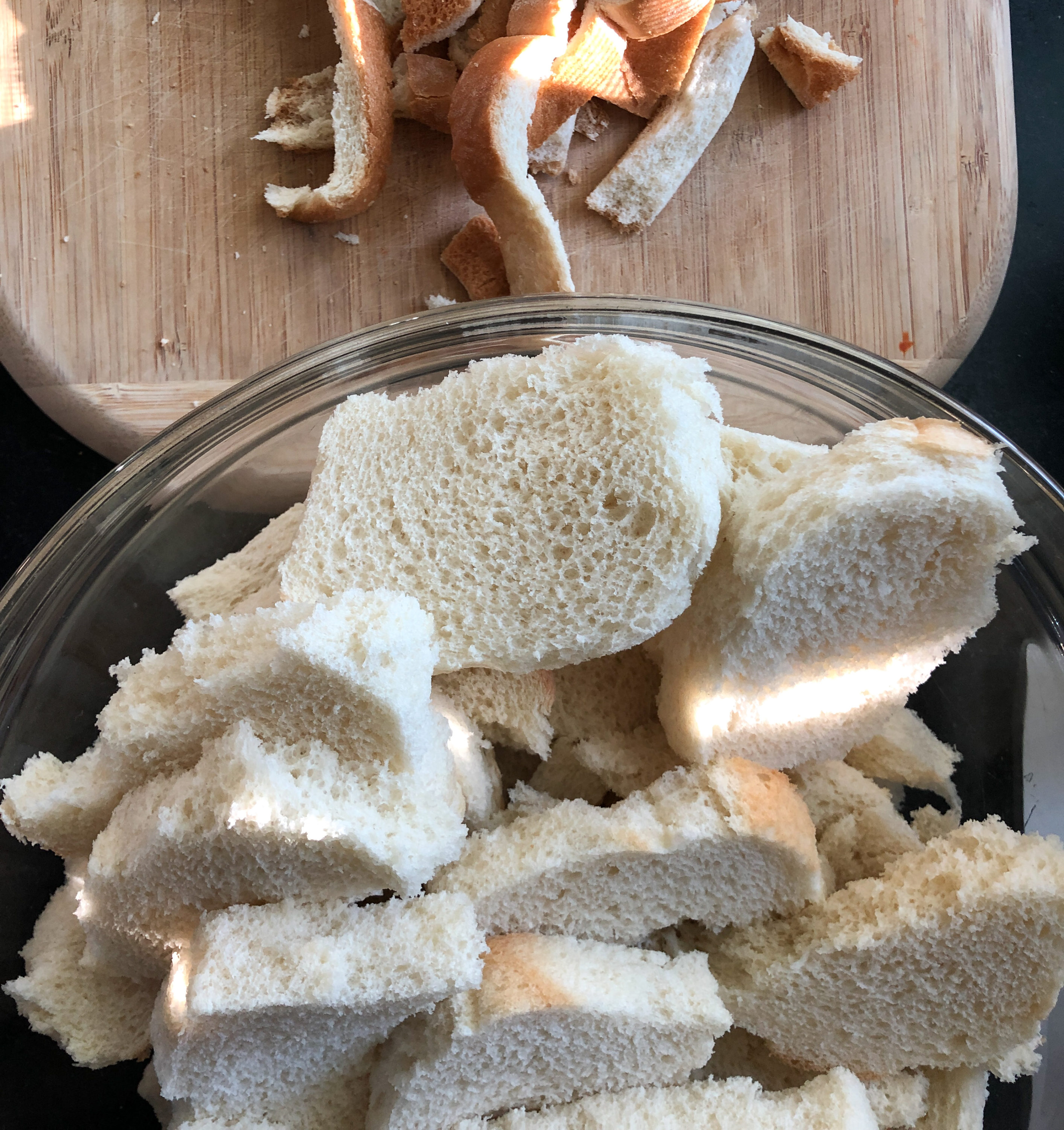 Plus white sandwich bread.. I know, it's so much bread!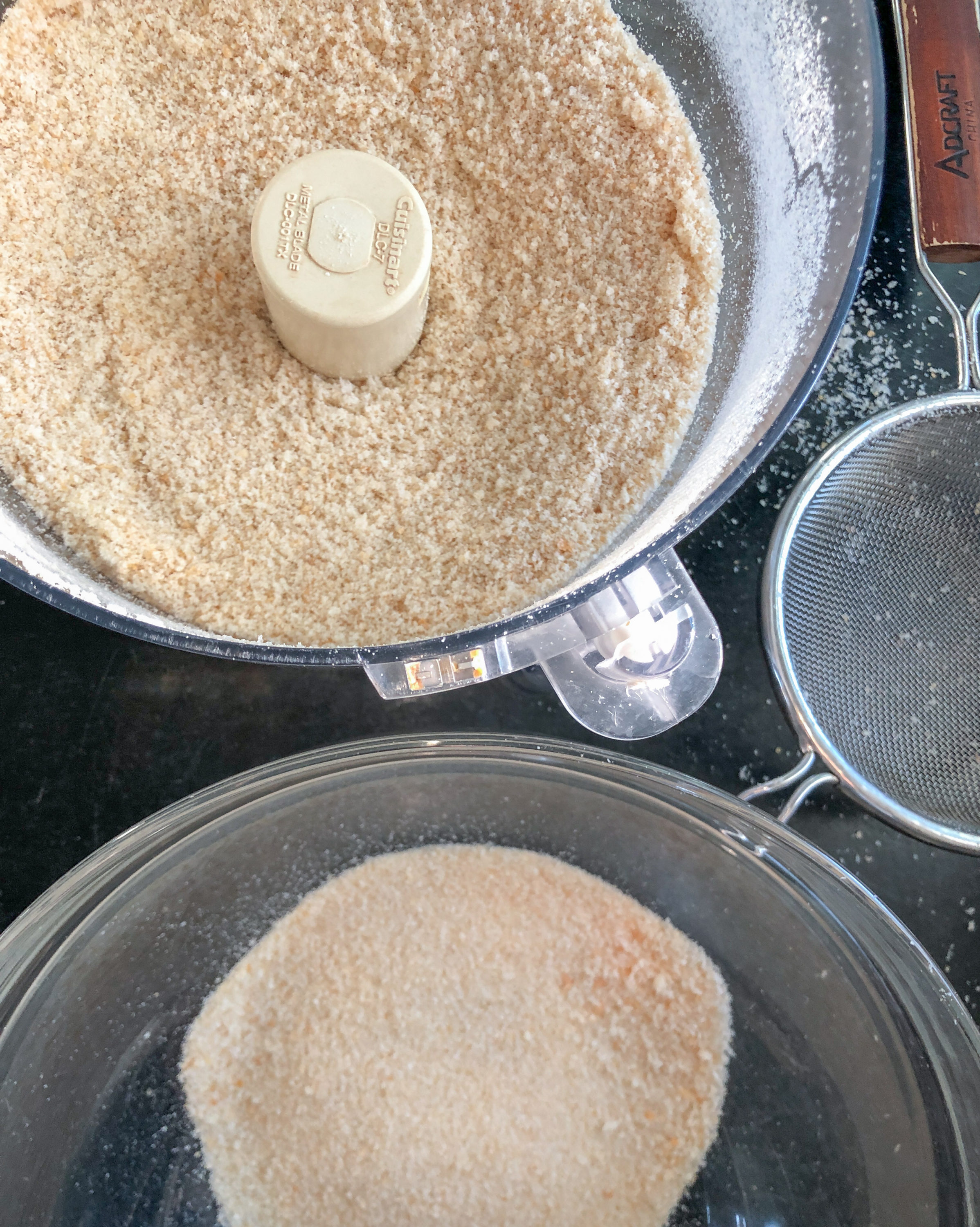 Superfine Cuban bread crumbs and soaked white bread make up the dough.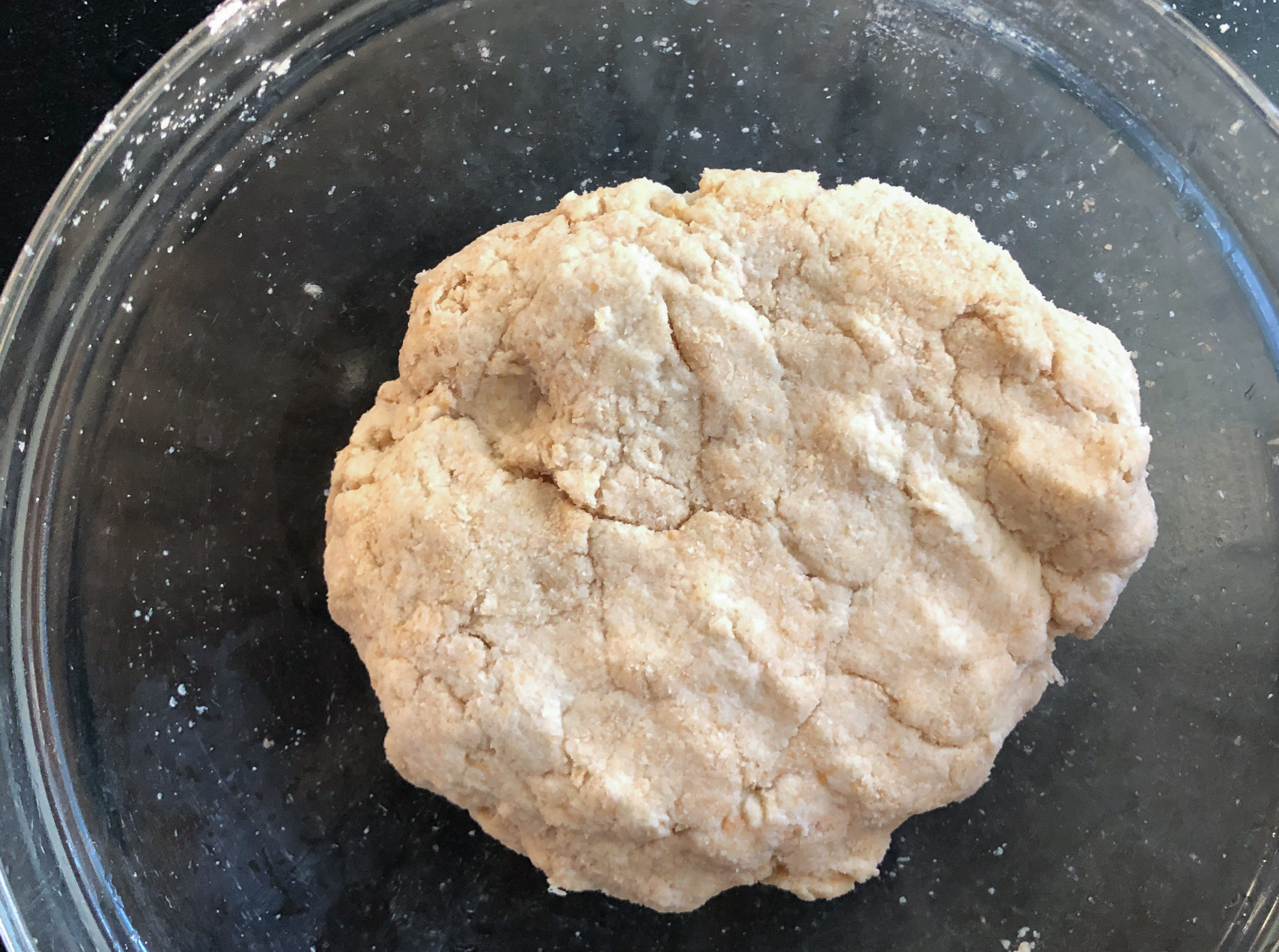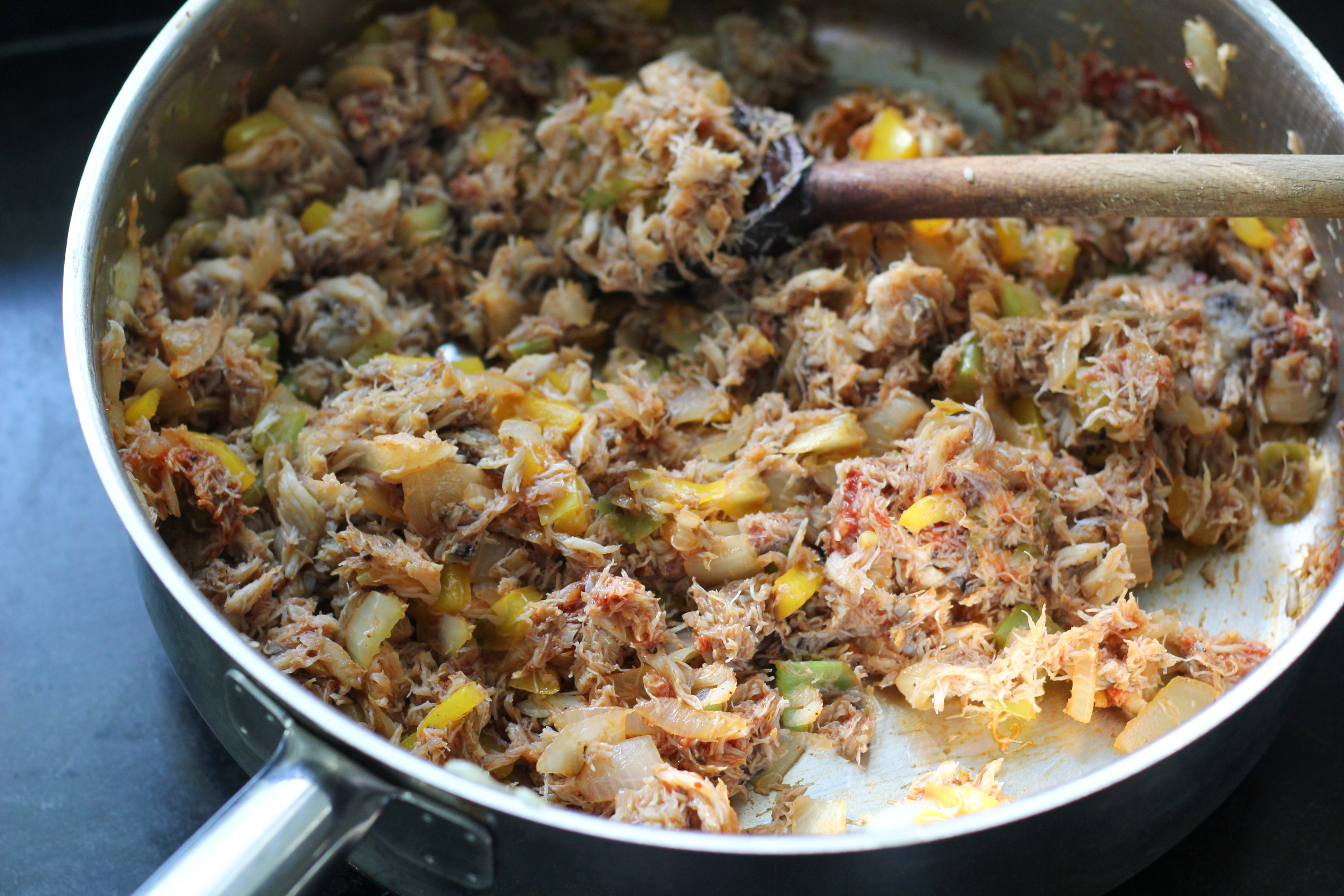 Spicy blue crab filling.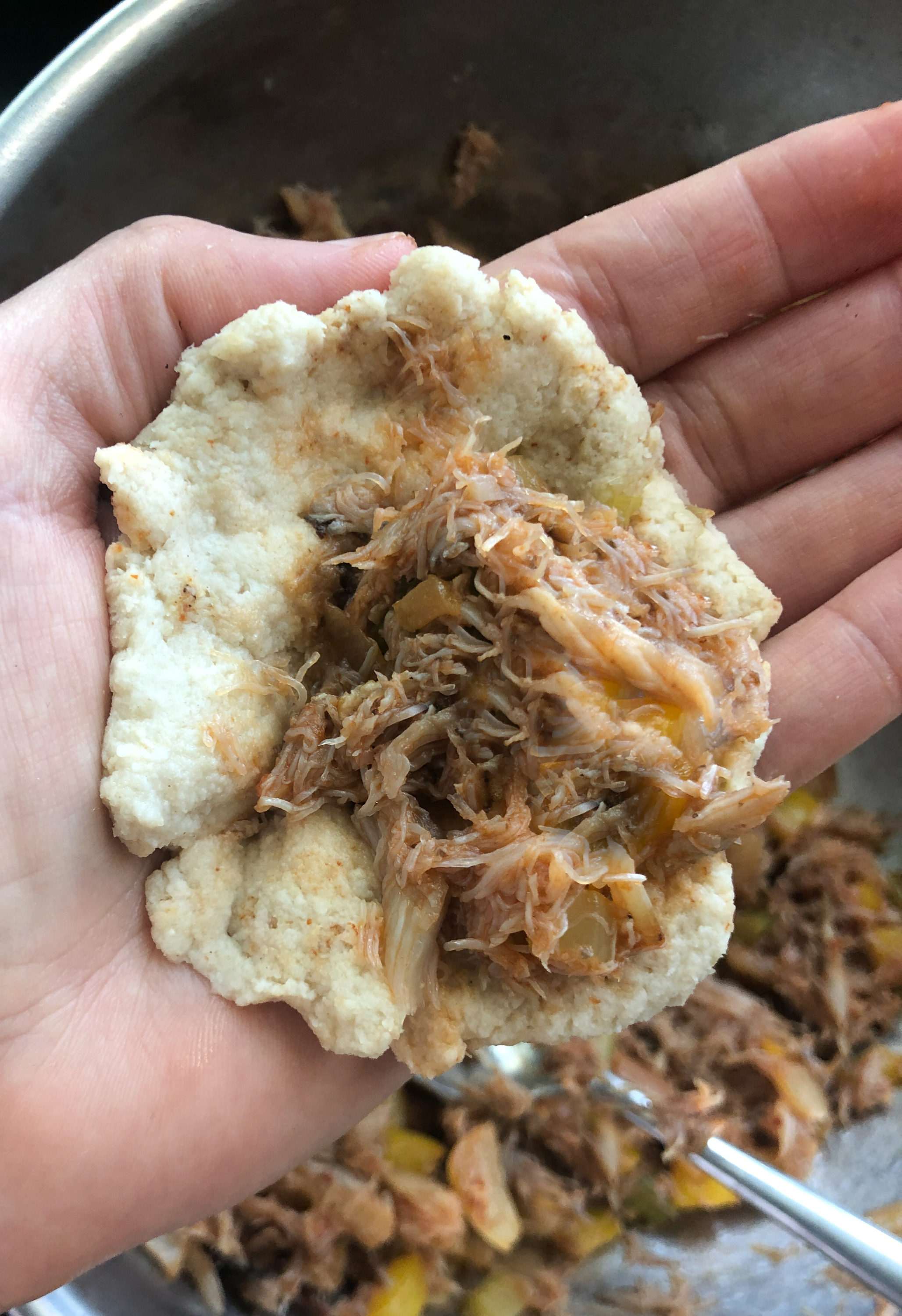 Roll a piece of dough the size of a golf ball. Flatten it. Stuff it with as much crab as possible.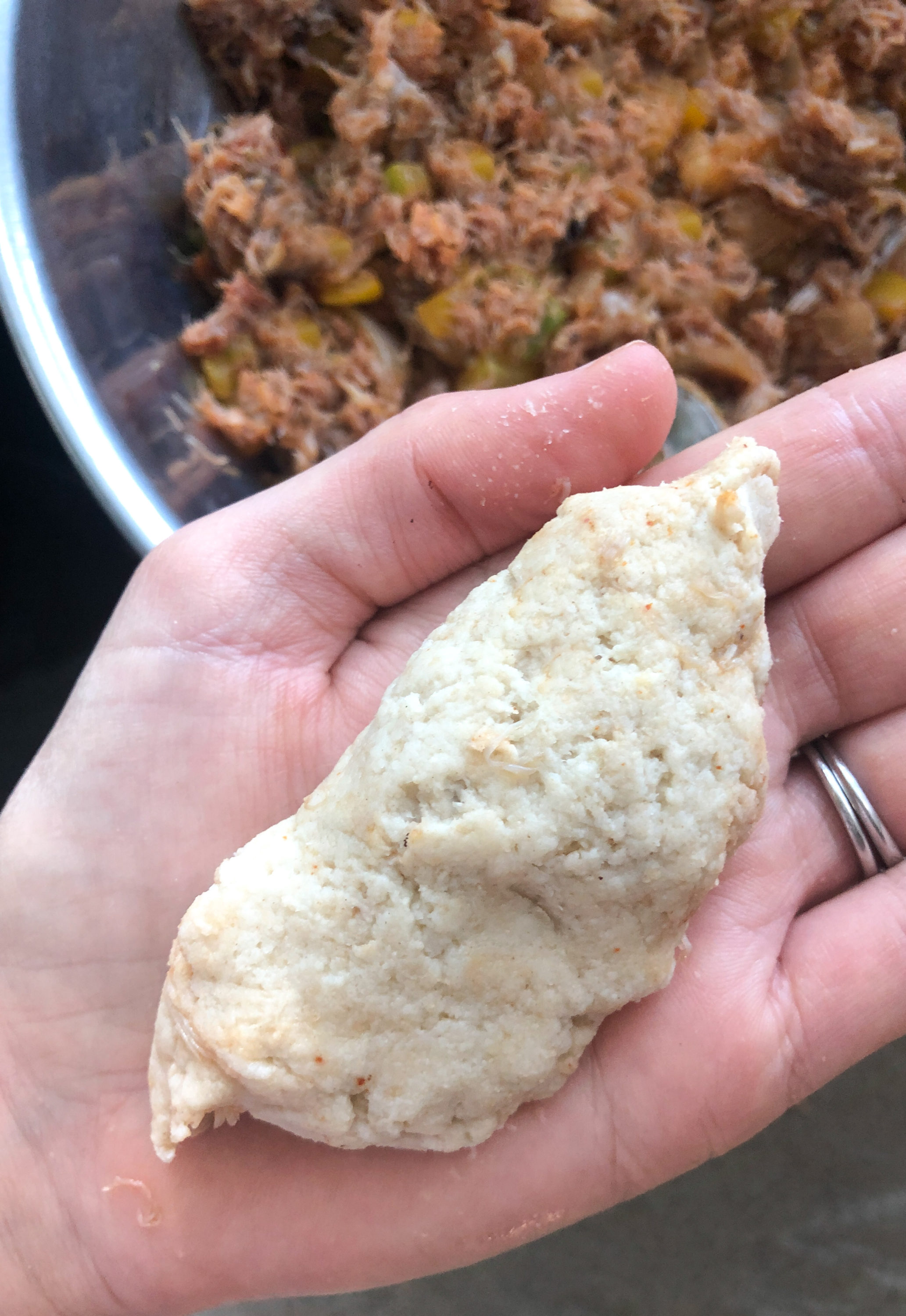 Fold it over, pinch to seal the edges and the ends so it looks like a little crab carapace.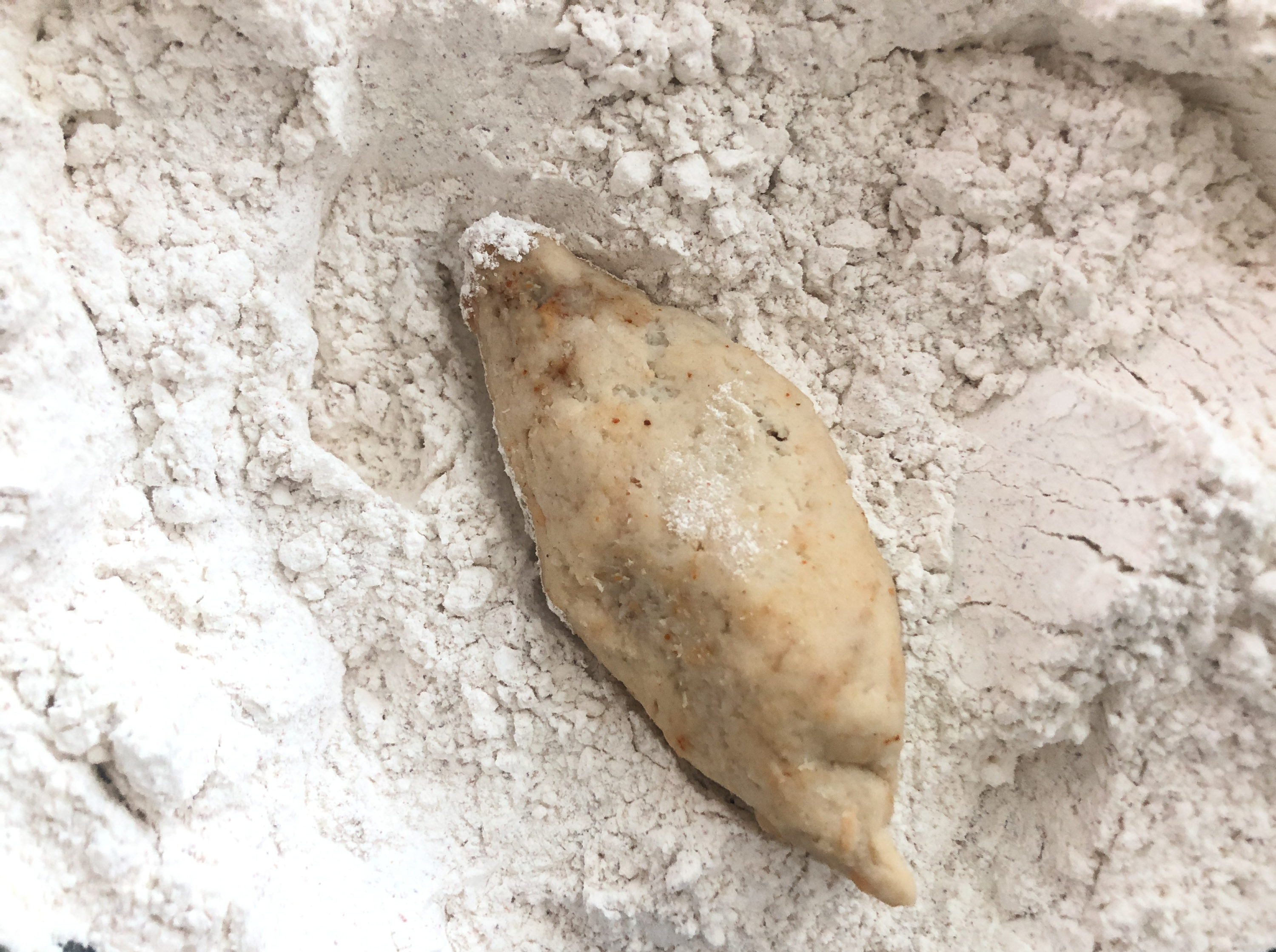 Dredge in flour, then egg, then breadcrumbs.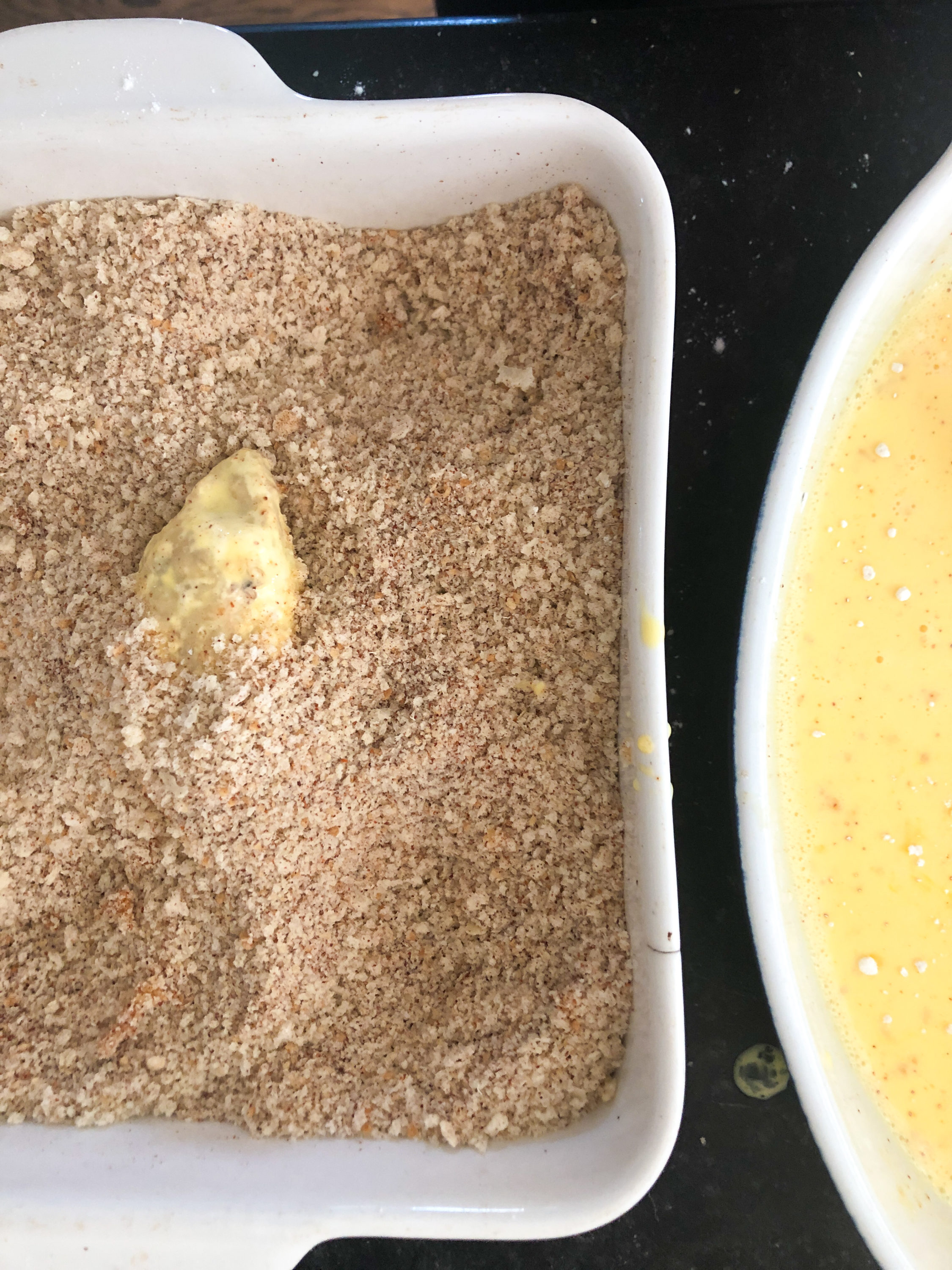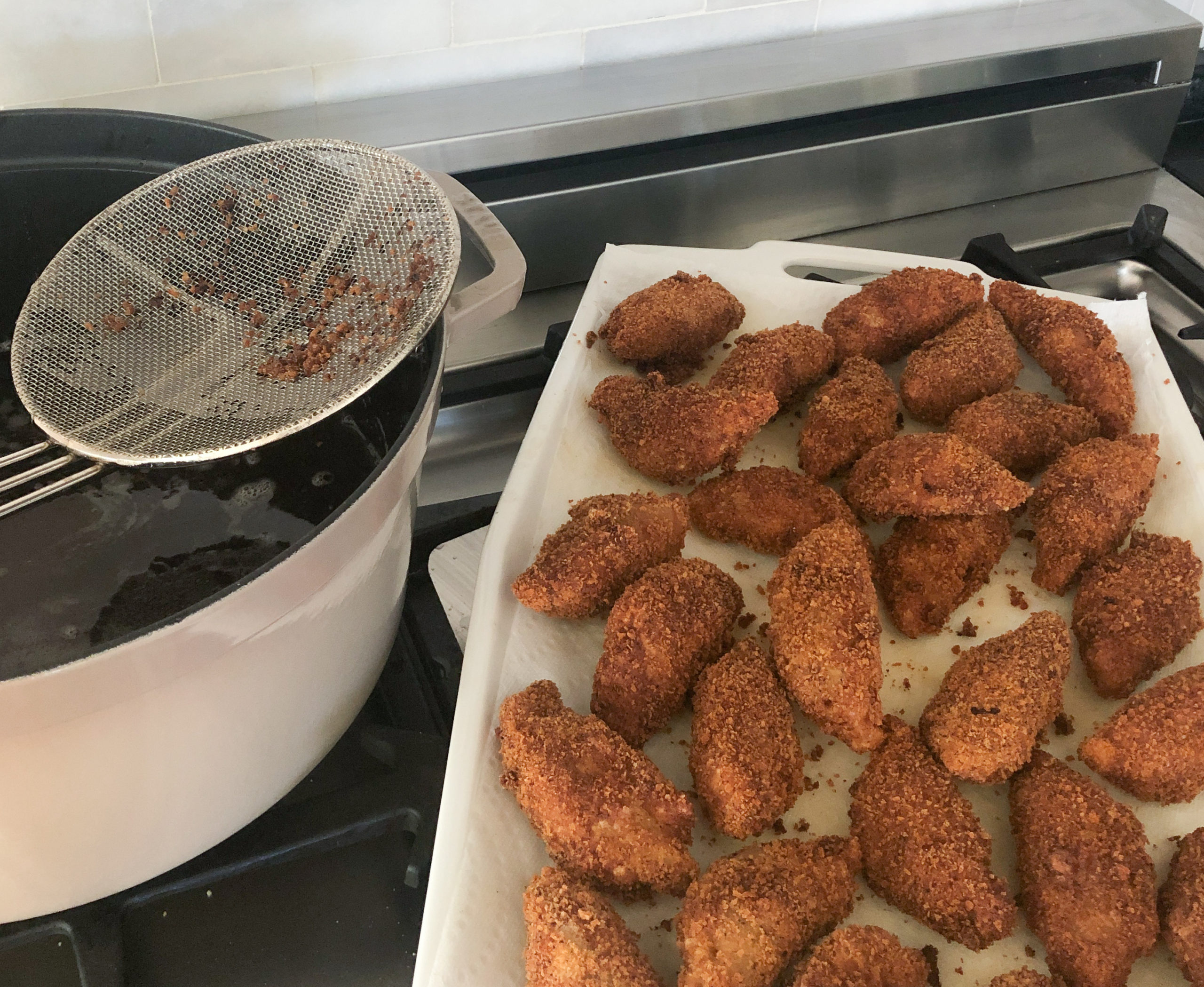 Fry 'em up.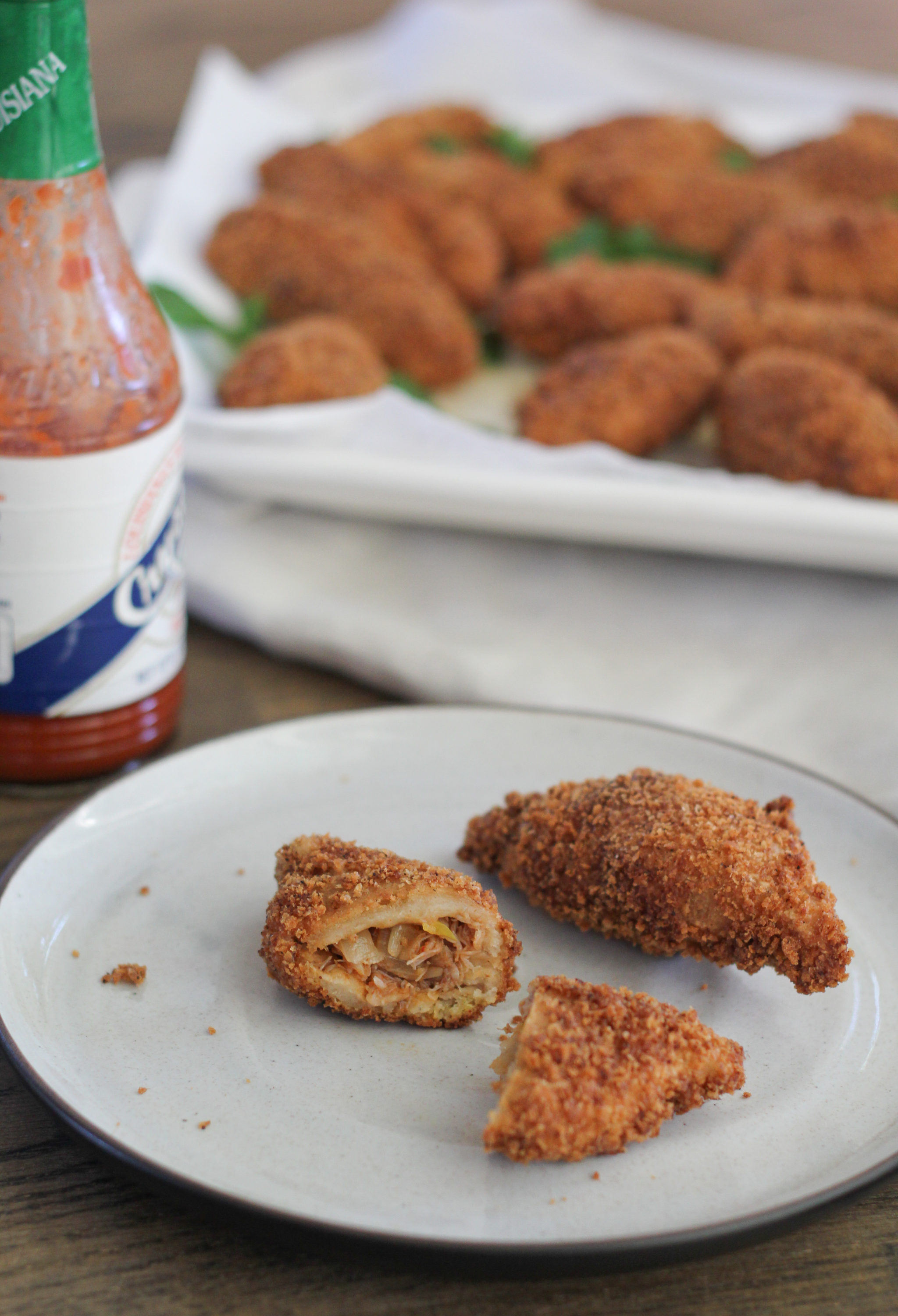 Serve with plenty of hot sauce.
Let's make sure the Tampa devil crab tradition lives on forever, just like this crazy pirate festival.
Happy Gasparilla!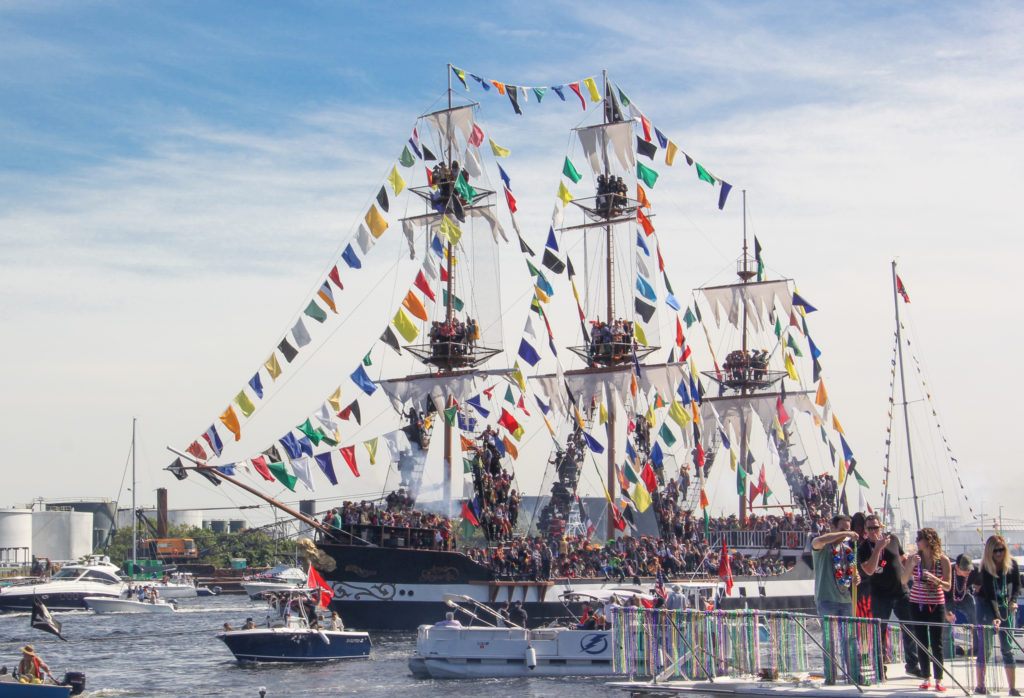 Devil Crab
2020-01-22 16:44:11
For the dough
1 loaf day-old Pepperidge Farm white sandwich bread
1 loaf day-old Cuban bread (La Segunda, ideally)
1/2 teaspoon salt
For the filling
2 tablespoons oil
1 small onion, finely diced
1/2 bell pepper, finely diced
1 stalk celery, finely diced
1 clove garlic, minced
8 ounces blue crab claw meat
2 teaspoons Worcestershire sauce
1 teaspoon minced fresh Cuban oregano (or 1/4 tsp dried oregano)
1/4 to 1 teaspoon red pepper flakes, to taste
salt and pepper to taste
3 tablespoons tomato paste
For assembly
1 1/2 cups flour
1/3 cup cornstarch
1 tablespoon paprika
1/4 teaspoon cayenne pepper
1/2 teaspoon salt
5 eggs
1/2 cup milk
4 cups reserved coarse Cuban bread crumbs mixed with panko or cracker meal
2 tablespoons paprika
2 teaspoons salt
1 quart high-heat oil for frying
Make the dough
Cut the crusts off the sandwich bread (discard, use for croutons or bread crumbs) and place the white middles in a large bowl. Soak with water for 15 minutes.
Squeeze out as much excess water as possible and drain it. Set aside.
Cut the Cuban bread into pieces. Place in food processor in batches and run the machine for at least 5 minutes. You want superfine crumbs. Repeat with remaining bread.
Sift each batch of crumbs through a sieve. Allow the finest crumbs to fall into the bowl, and take the coarser crumbs from the sieve and dump them into another bowl.
Continue until you have 3 cups of superfine crumbs. Stir in salt. Add them to the soaked bread and knead to make a dough. Cover with plastic wrap. Refrigerate 2 hours or overnight.
Make the Filling
Heat oil in a skillet over medium. Sauté the onion until soft. Add the bell pepper and celery and continue to cook until all the vegetables are very soft. Add the garlic, stir for a minute, then add the crab. Splash with Worcestershire sauce. Season with oregano, red pepper flakes, salt, and pepper. Gently stir in the tomato paste. Taste and adjust as you like. Remove from heat and transfer to a bowl to allow the mixture to cool.
Get ready to fry
Heat the quart of oil in a large Dutch oven over high heat until it reaches 350.
You'll need 3 shallow dishes for the dredging operation (pie dishes or baking dishes work well).
Mix the flour, cornstarch, paprika, cayenne, and salt in a shallow dish.
Whisk the eggs and milk in another shallow dish.
Mix the bread crumbs, paprika, and salt in another shallow dish.
Roll them up
Grab a piece of dough the size of a golf ball and roll in in your palm, then flatten it into a circle. Take a scant tablespoon of the crab mixture and place it on one half of the circle. Pull the dough over to cover the crab mixture, then pinch to seal, making points at each end. If it gets too sticky, wet your hands.
Repeat with the remaining dough until you use it all up. You should get 22-26.
Dredge each one in the flour mixture, then the egg wash, then the bread crumbs.
Fry them in batches for about 5 minutes, or until they're nicely browned.
Remove from the oil and place on a platter lined with paper towels.
Serve with lots of your favorite hot sauce.
Suwannee Rose https://suwanneerose.com/