I hope everyone enjoyed some good times and good food this month.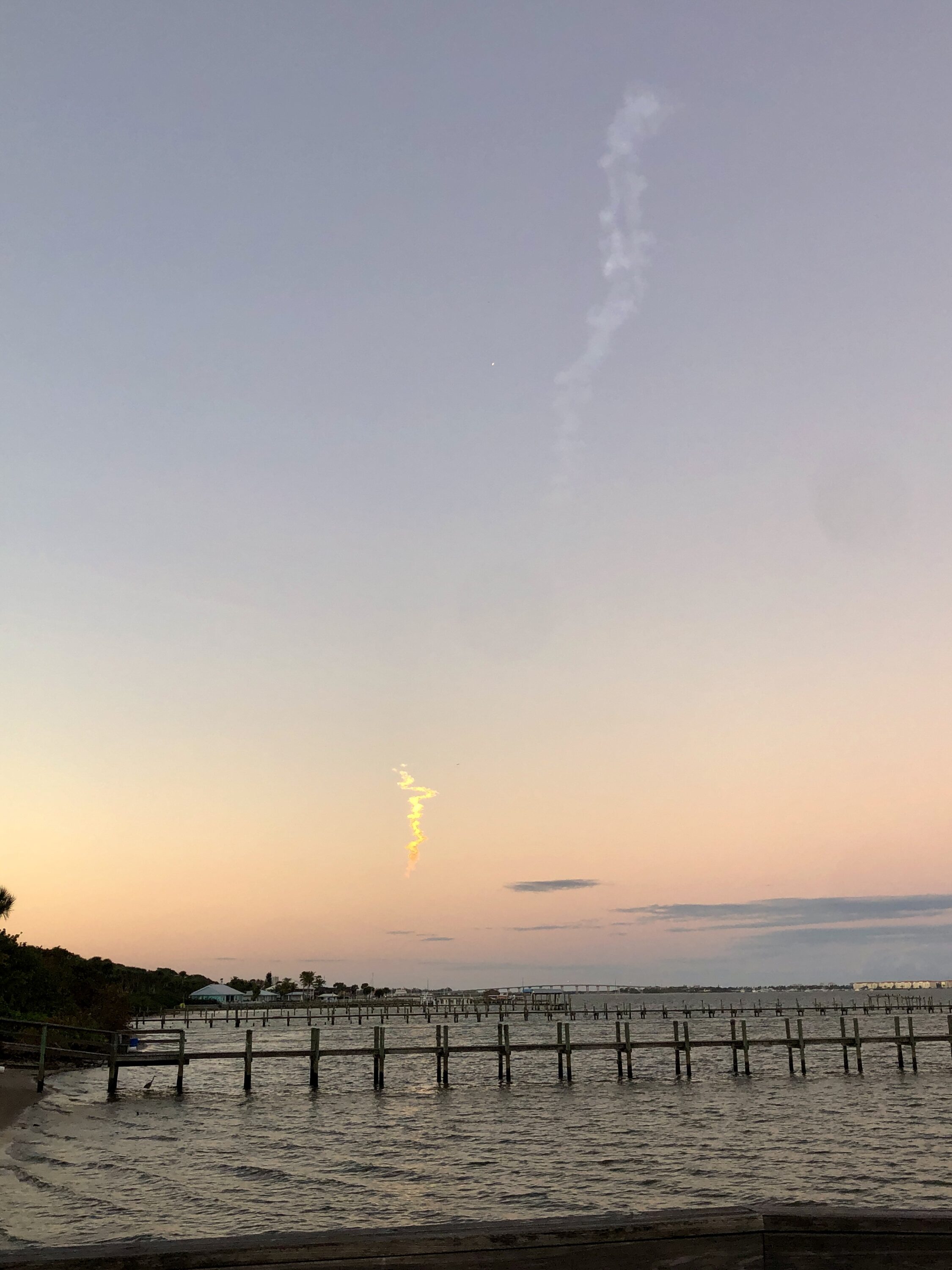 Caught another SpaceX launch, this time with a sonic boom.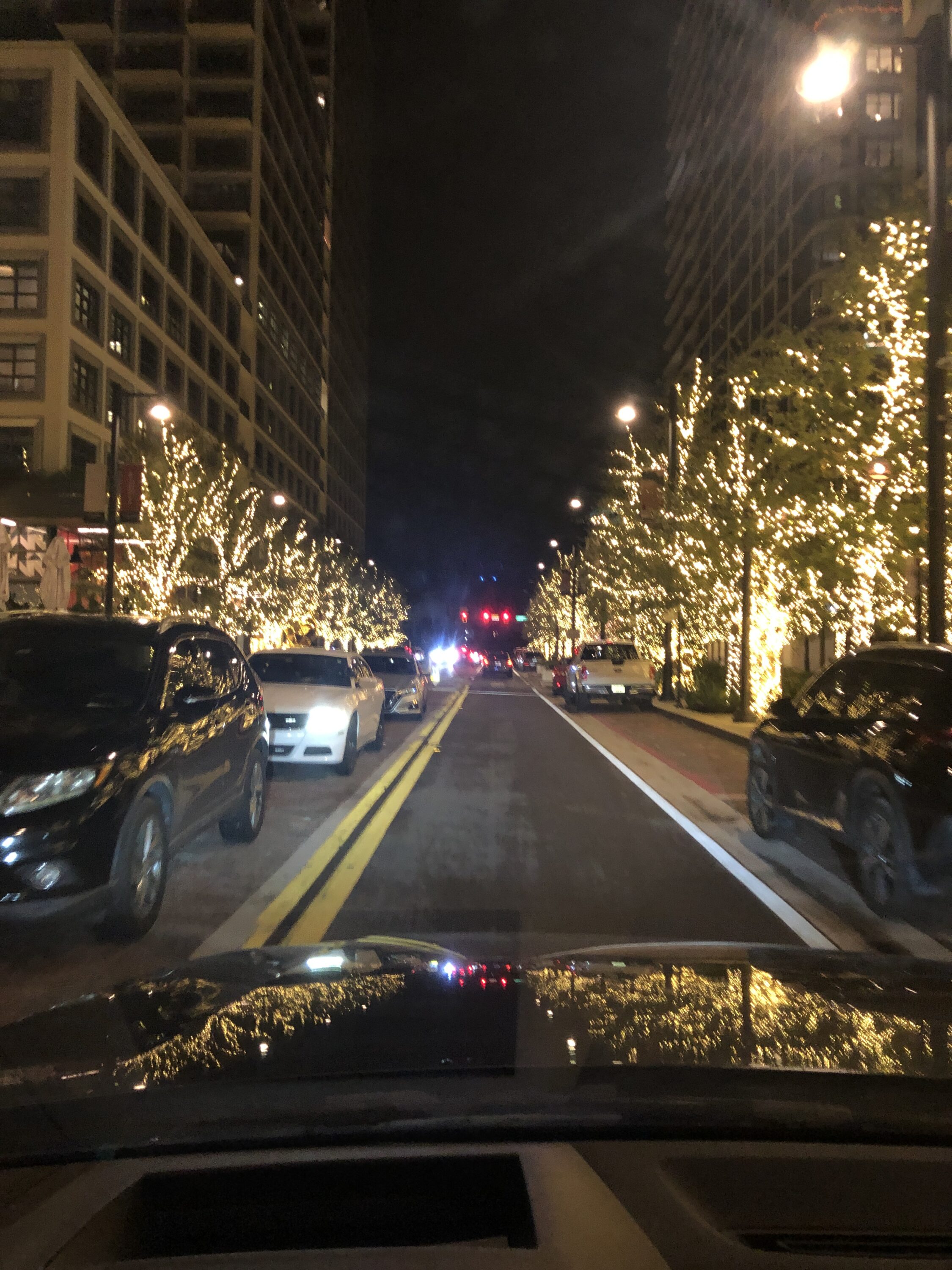 Downtown Tampa all festive.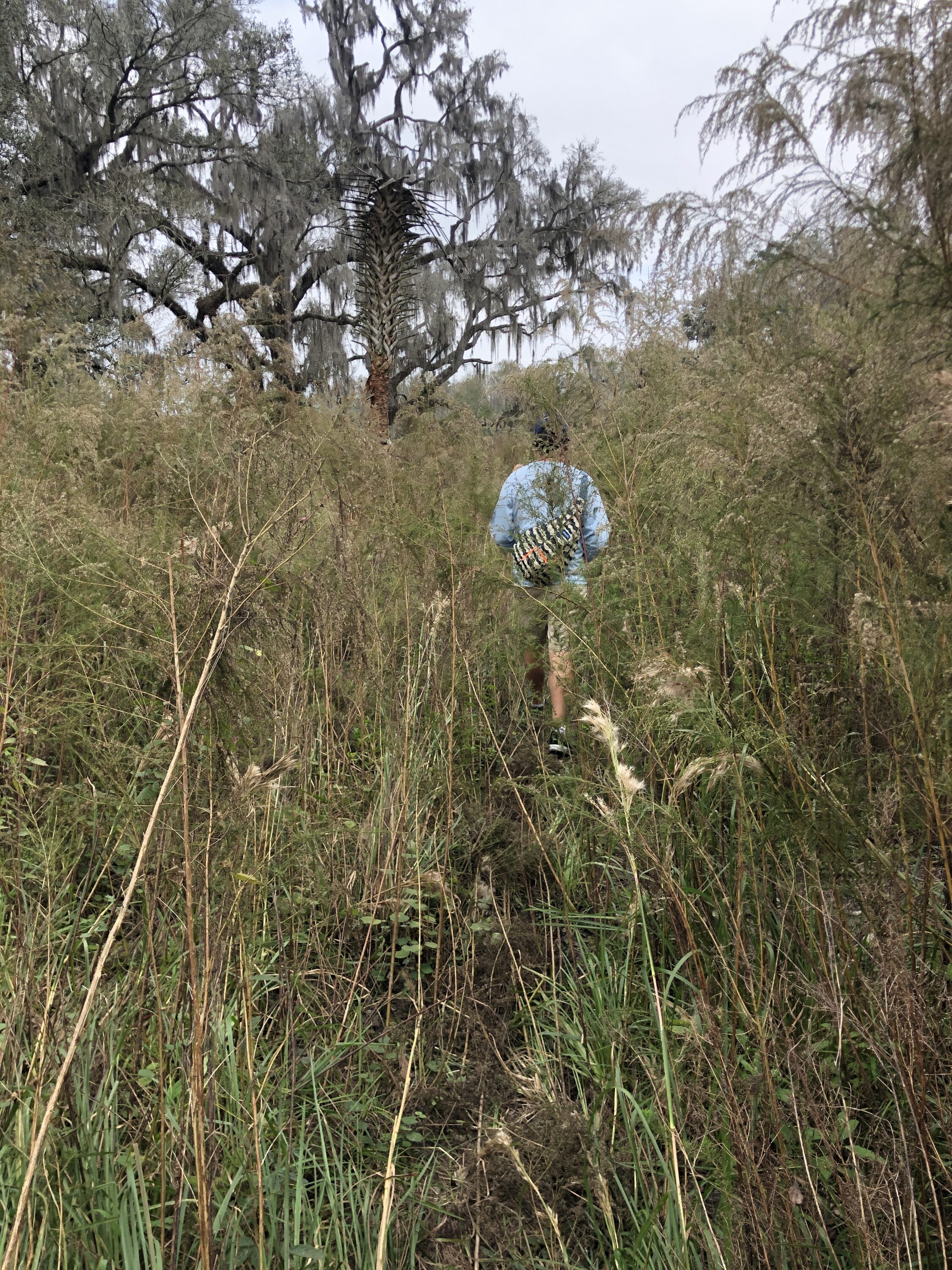 My favorite days are the ones I spend outside with this guy. Spotted a beautiful Florida scrub jay. I wasn't quick enough to get a photo.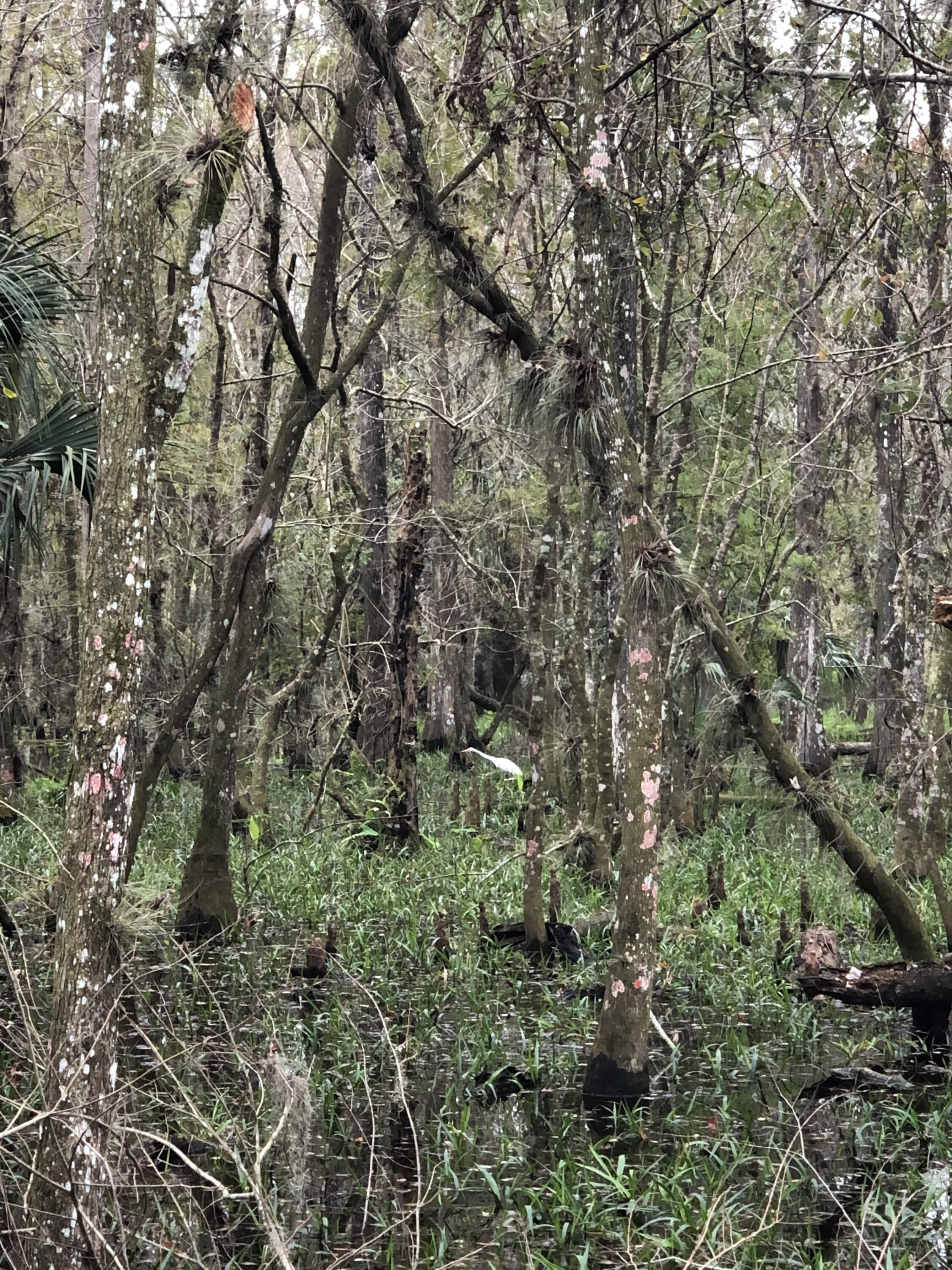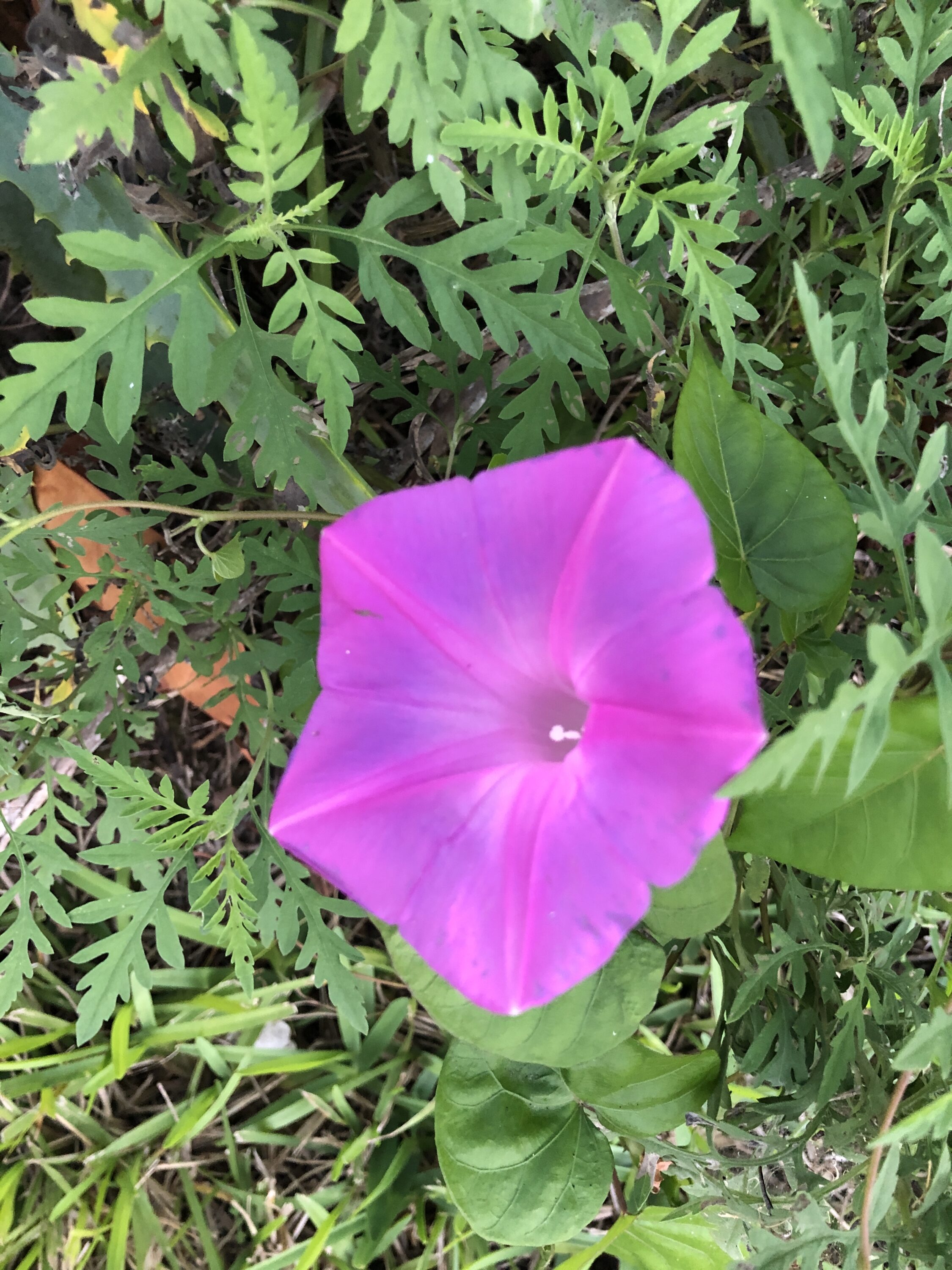 Vivid railroad vine bloom.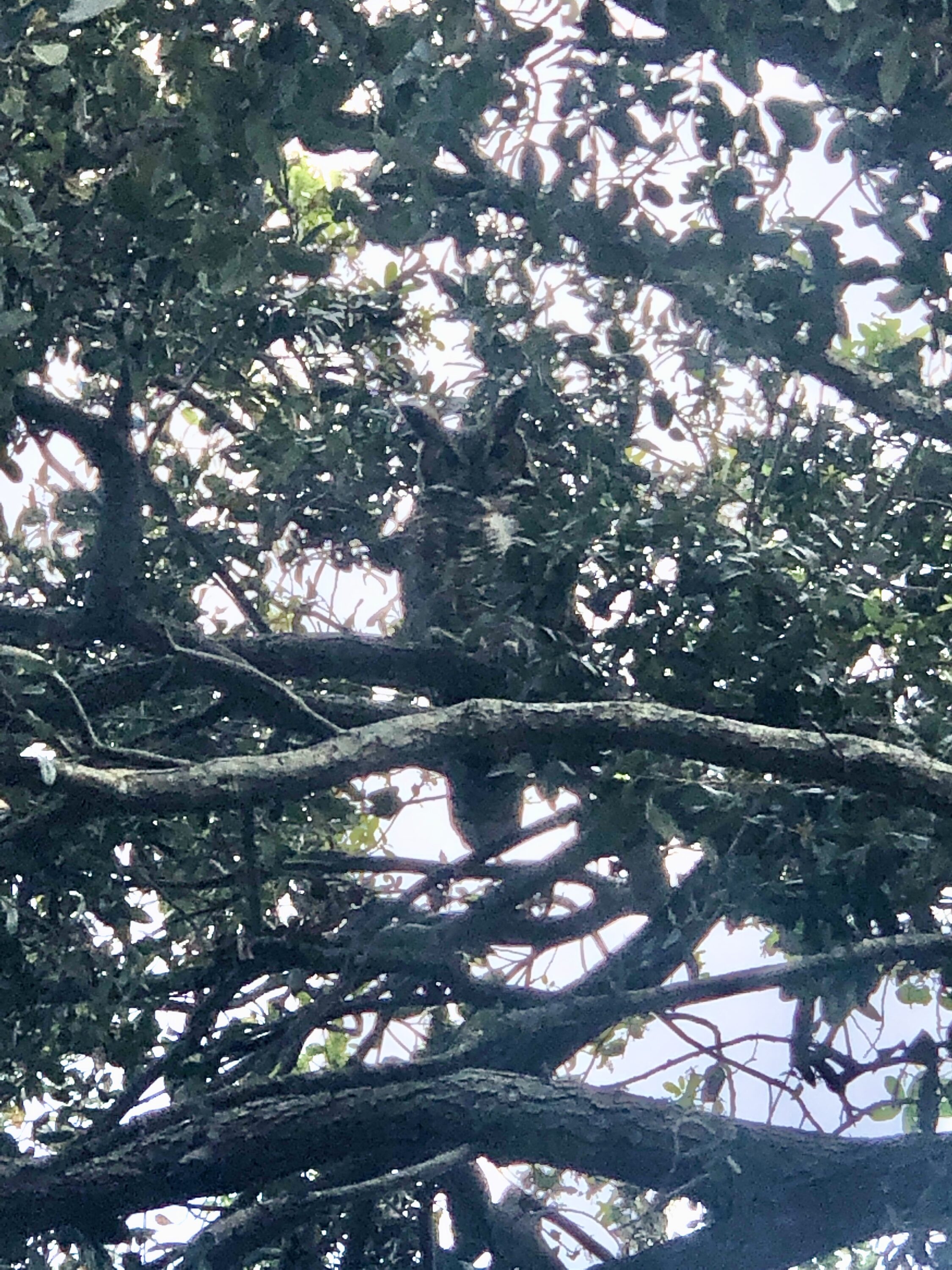 A pair of Great horned owls spent some time in our oak trees and filled our bedroom with trills and hoots each night.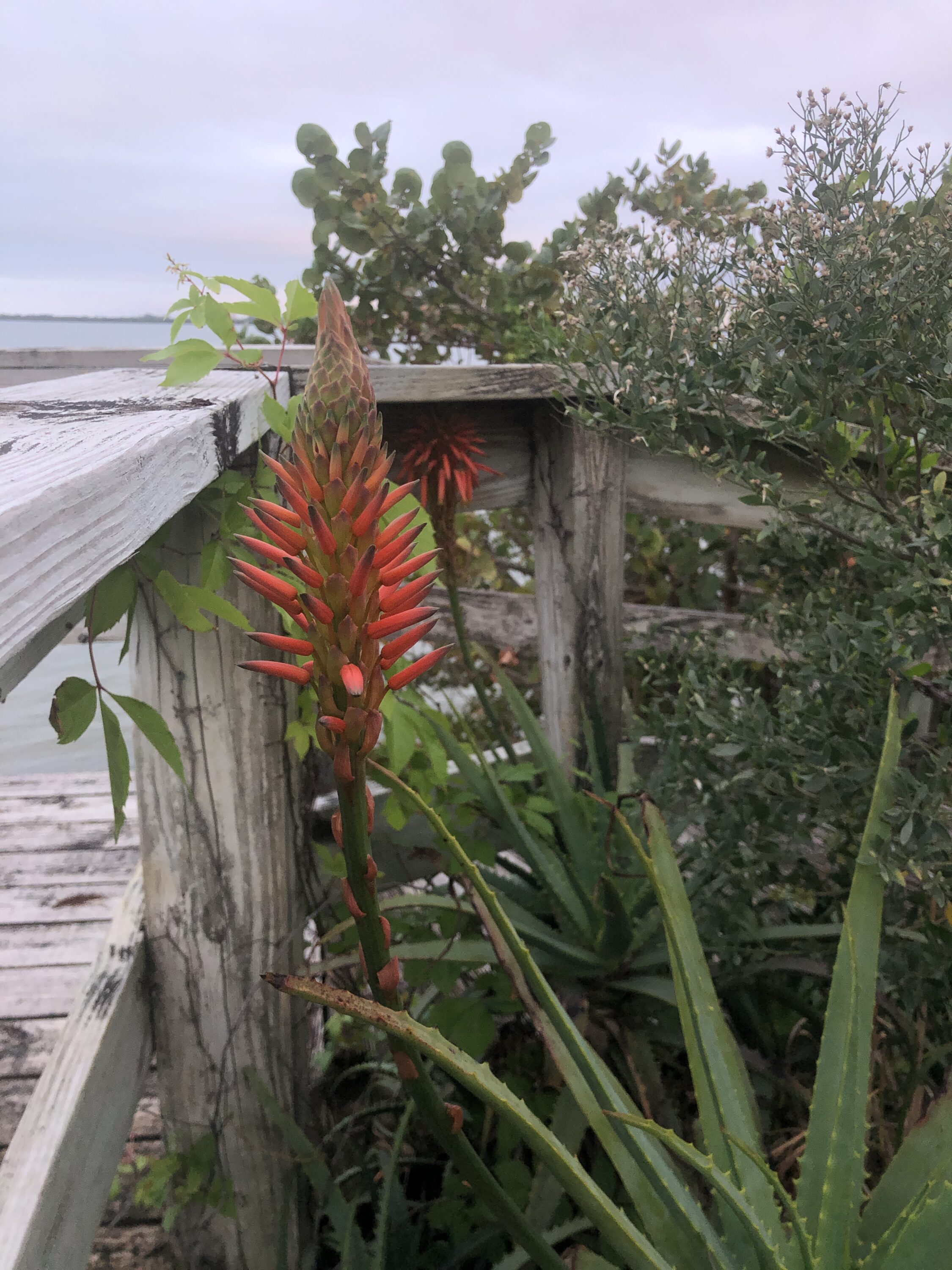 Aloe flowers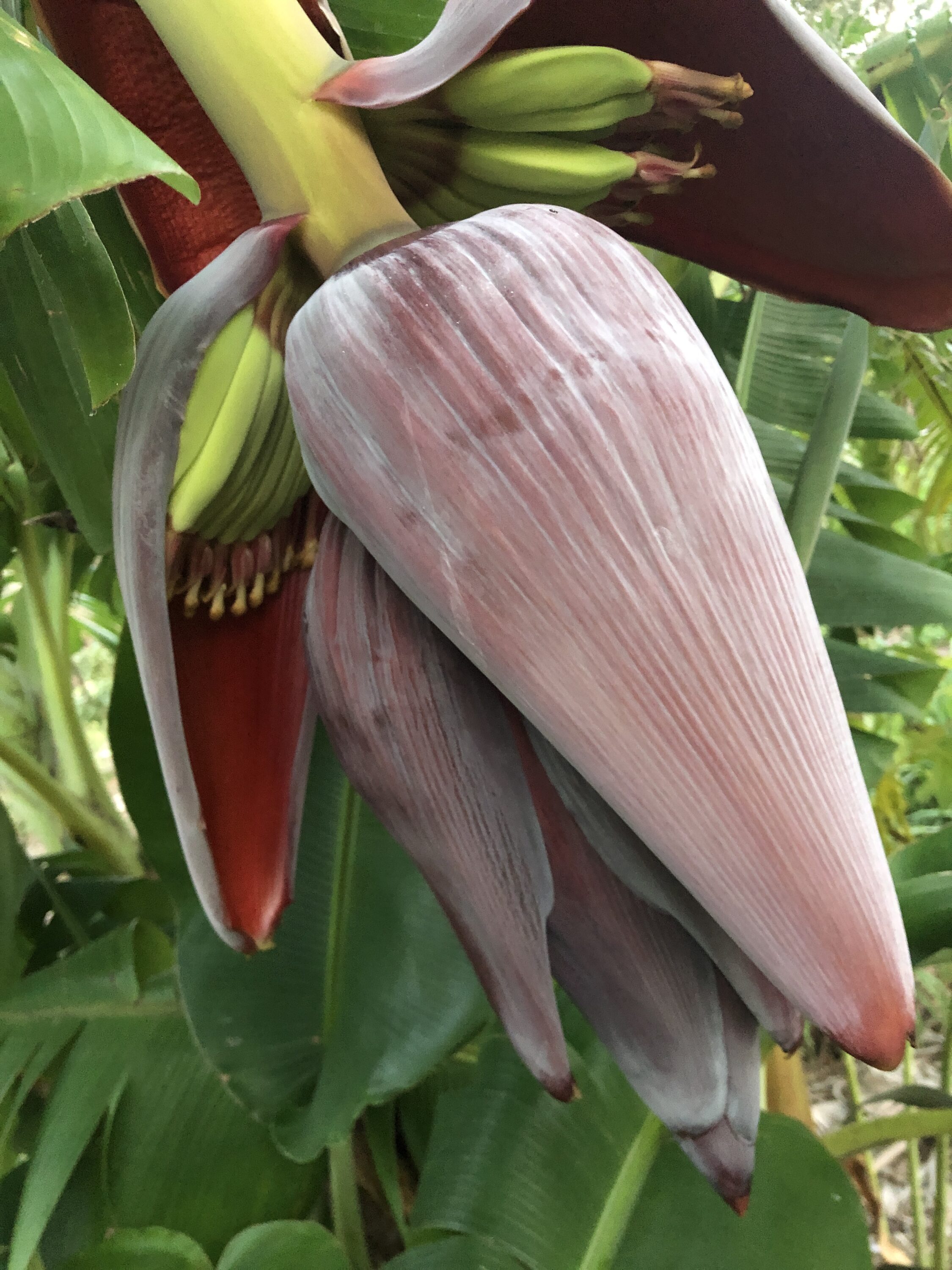 First banana bloom.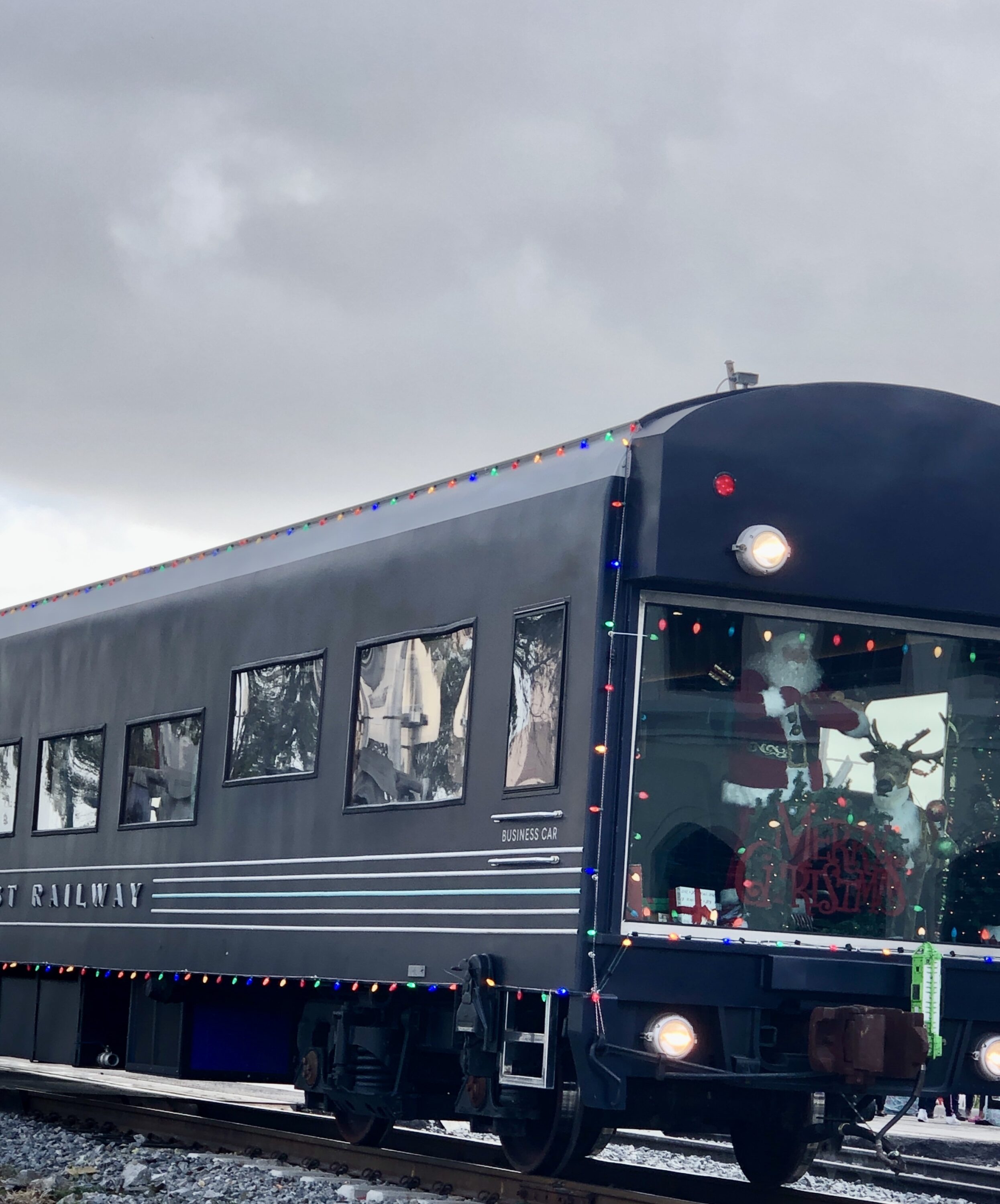 Santa takes the East Coast Railway.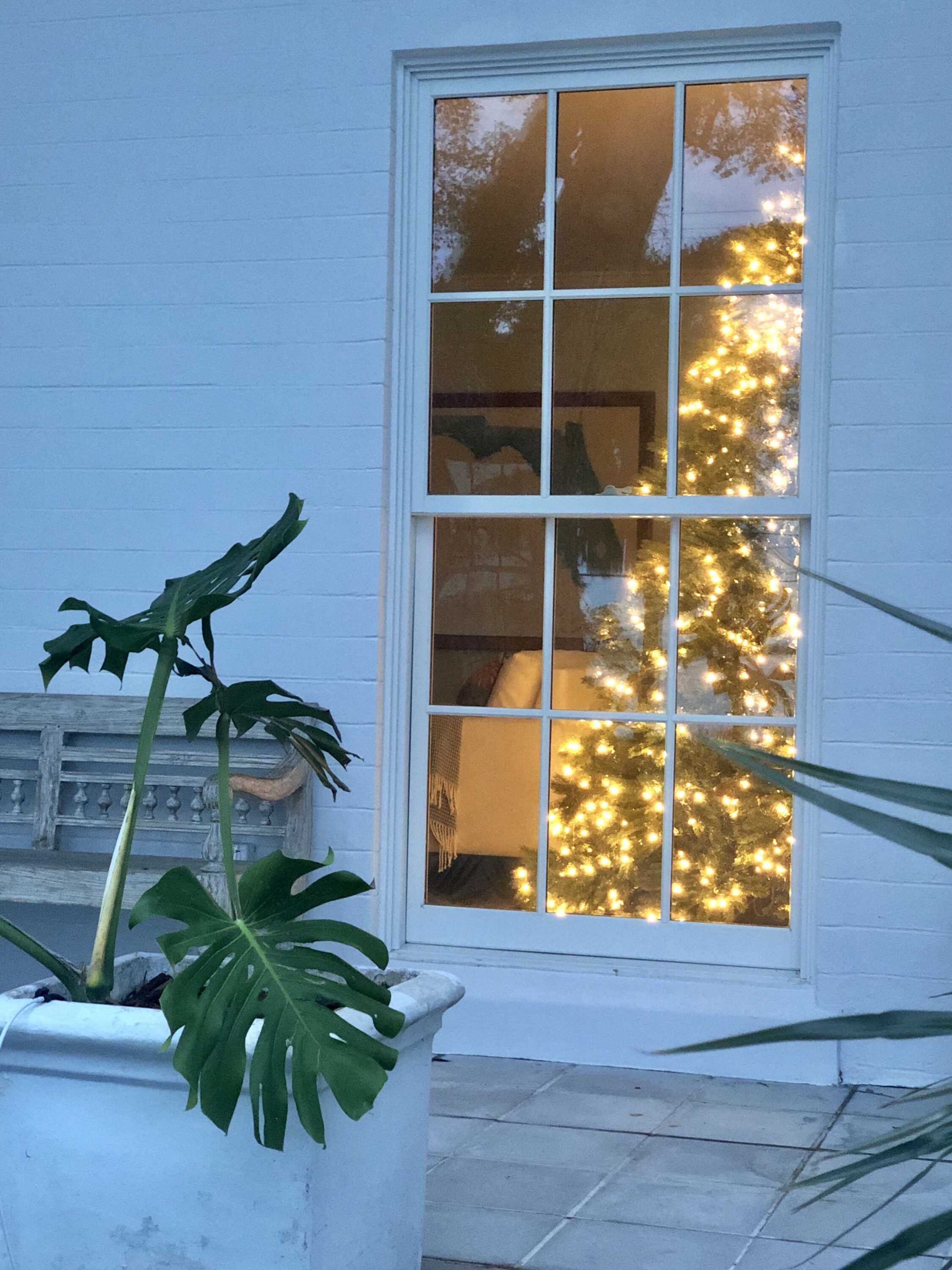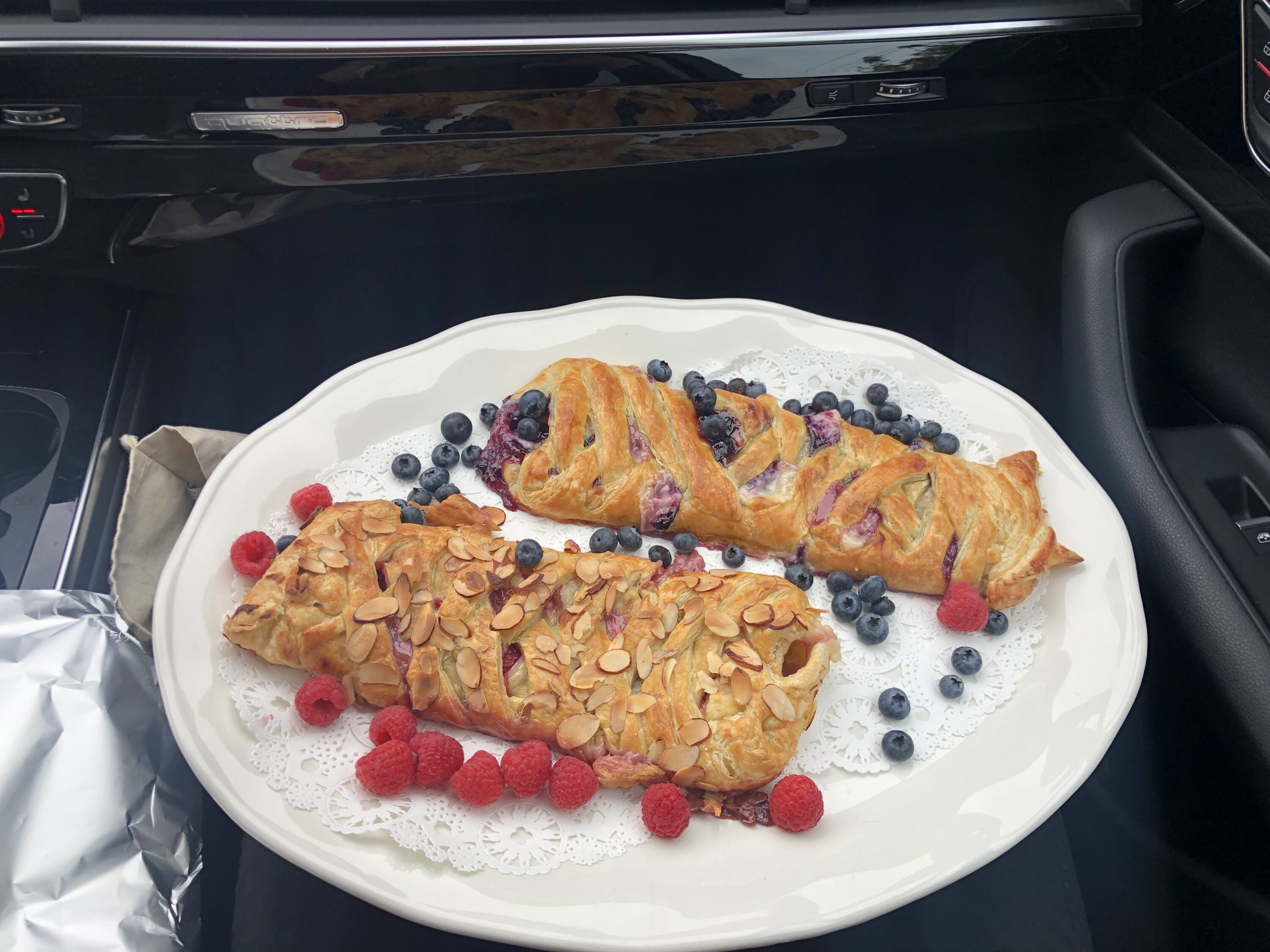 Transporting warm Danish braids on my lap for Christmas brunch. Raspberry almond and blueberry lemon, both with cream cheese and a lemon icing to drizzle on when I got there. They were devoured in minutes. I'll make them again.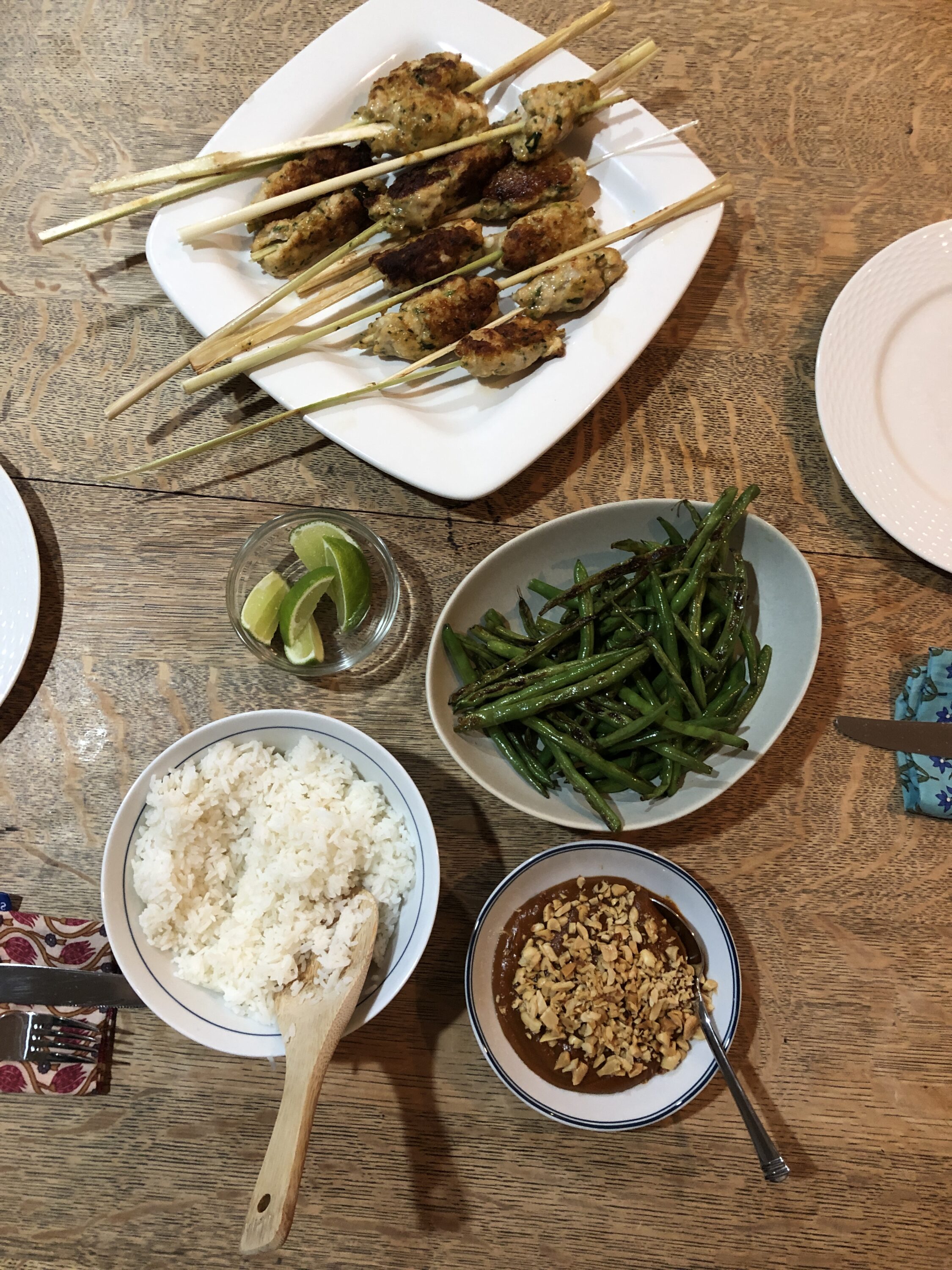 Recipes from one of my favorite cookbooks, Coconut & Sambal. Balinese fish and shrimp satay skewered on lemongrass stalks and green beans and homemade peanut sauce. We all need more Indonesian food.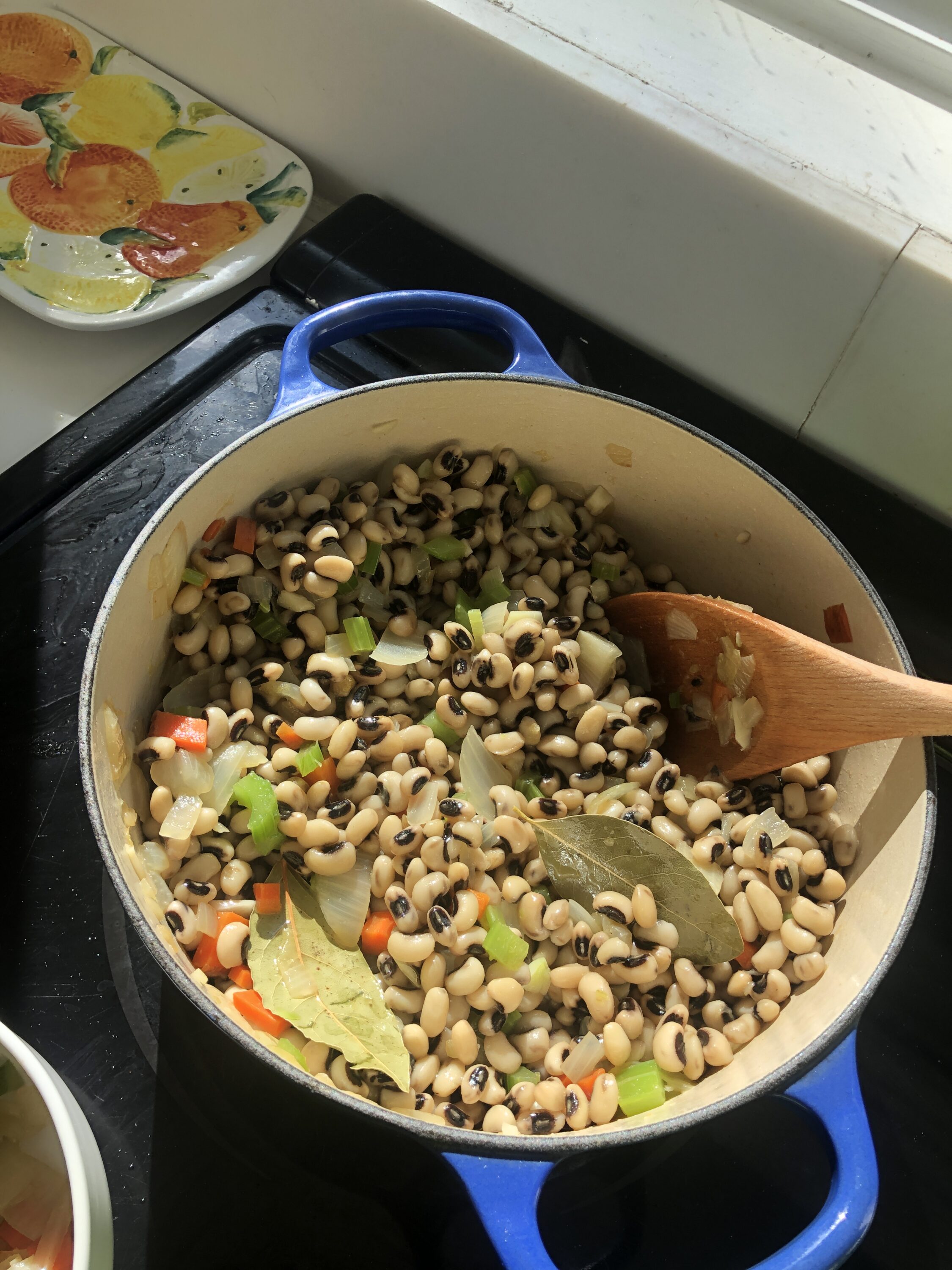 And here's my stove right now. Getting my black-eyed peas ready for New Year's. Yes, there will be collards and cornbread, too. We need all the luck we can get, right? One of my resolutions is to share more recipes here, and to finally fix a couple glitches on this old site. Now that I've said it, I know you'll hold me to it.
Wishing you all a very happy new year! Cheers to 2023!