Passion flowers are the prettiest "weed" in the backyard. The butterflies love them.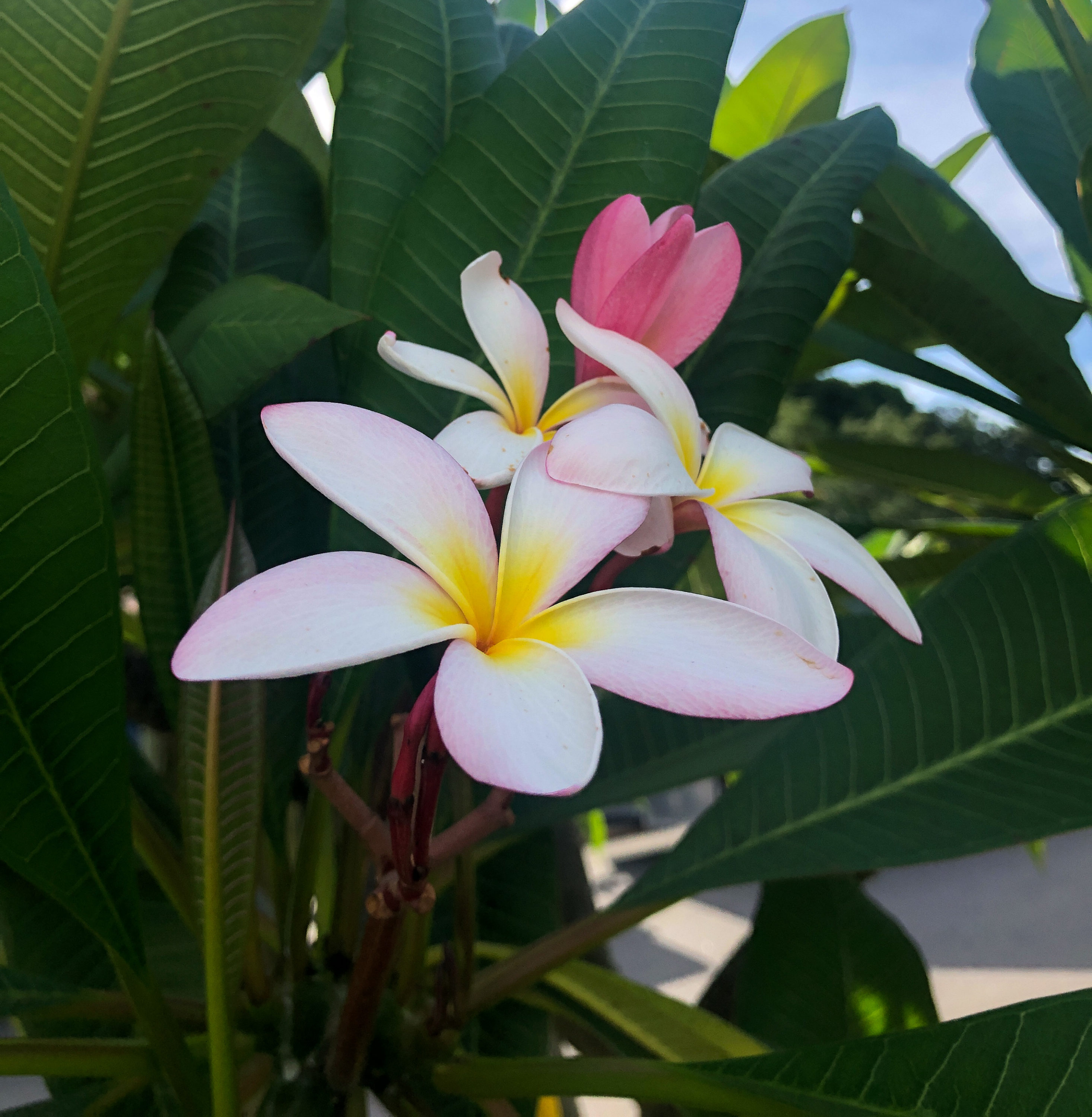 My grandma used to pick me up to smell the frangipanis in her yard. Now I can't walk by them without taking a whiff.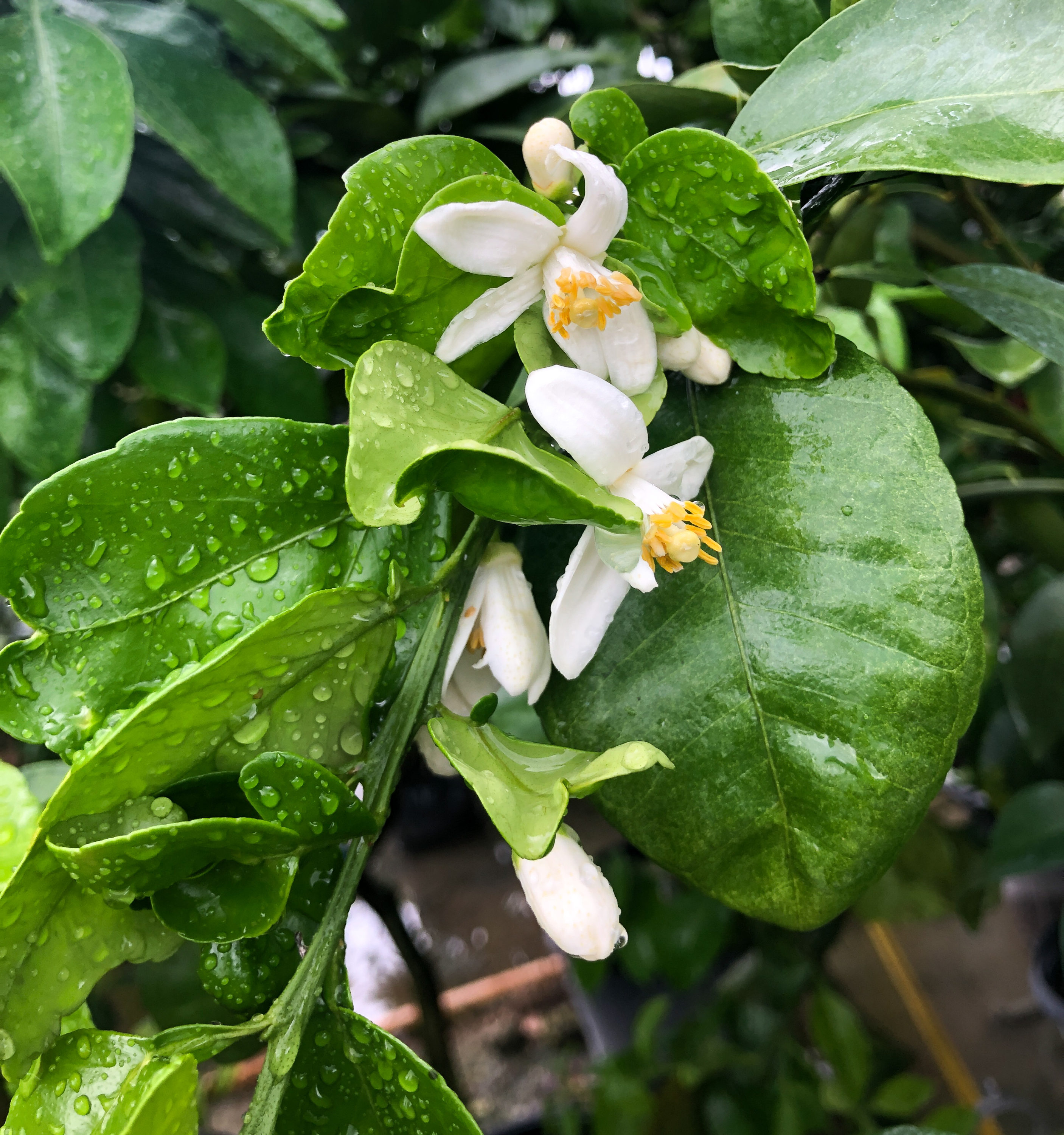 Same with citrus blossoms. I can smell them all over town.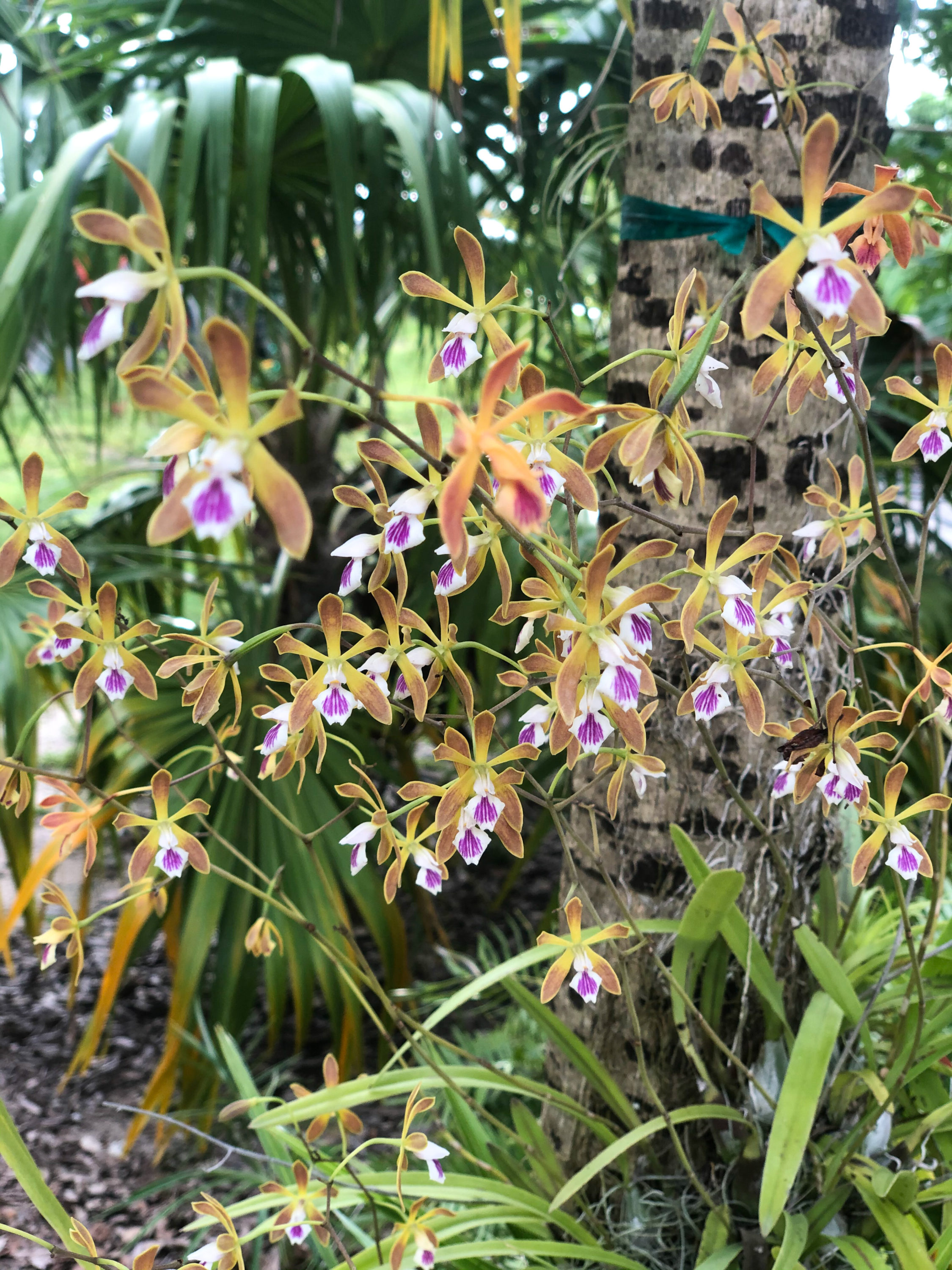 Tons of blooms on this Encyclia tampensis, Florida butterfly orchid.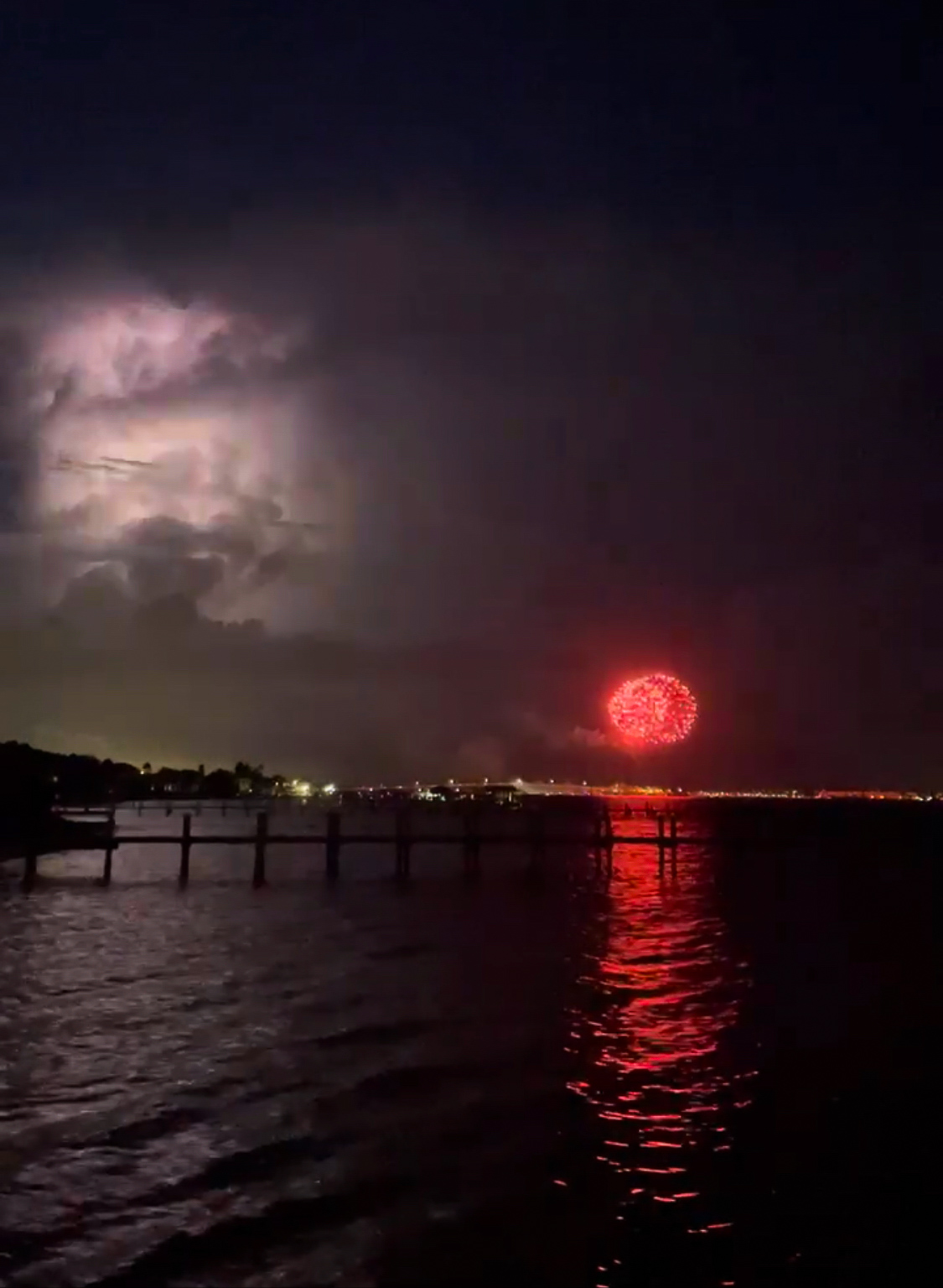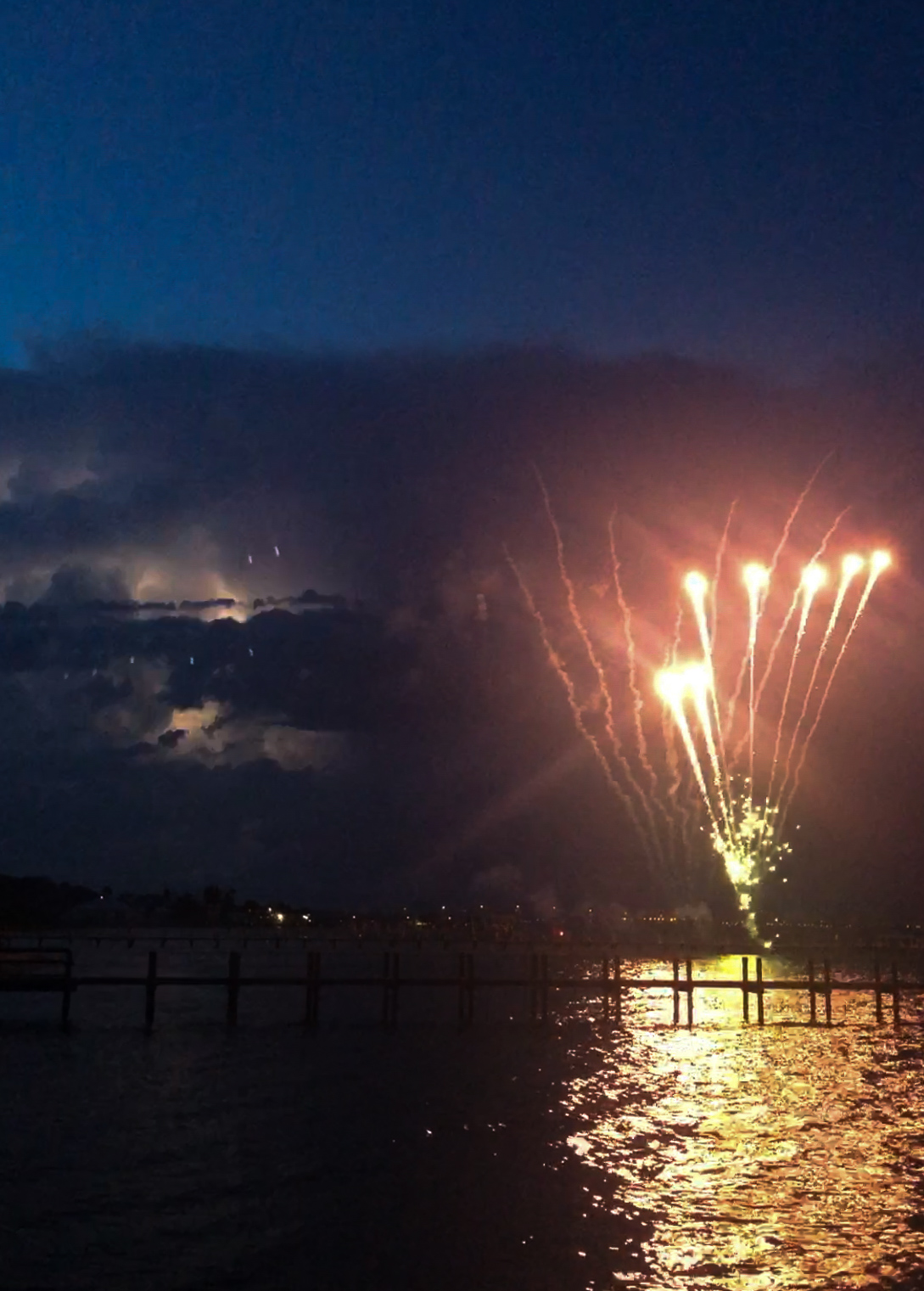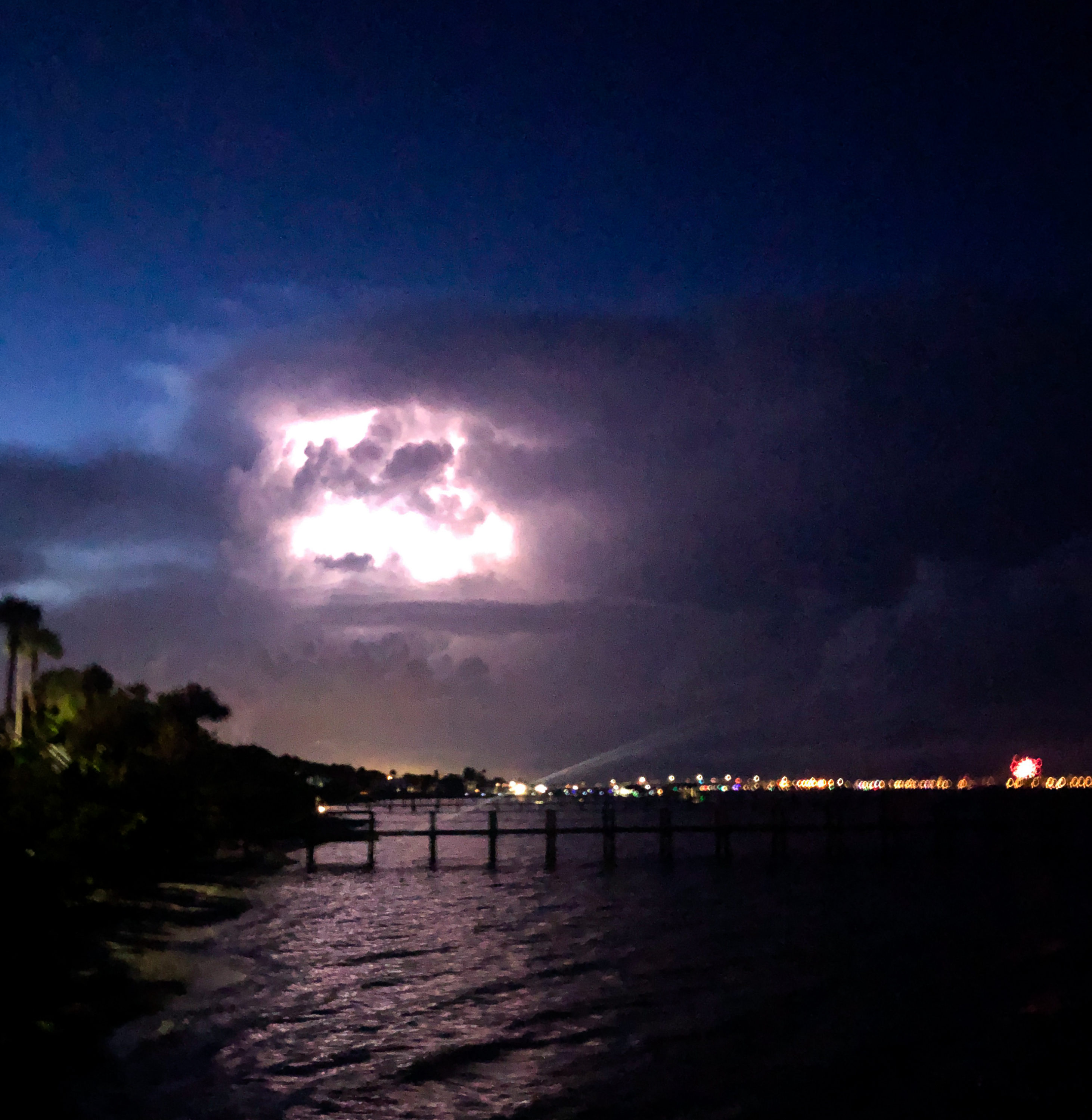 We watched the fireworks over the Indian River Lagoon, but the lightning from a nearby storm stole the show.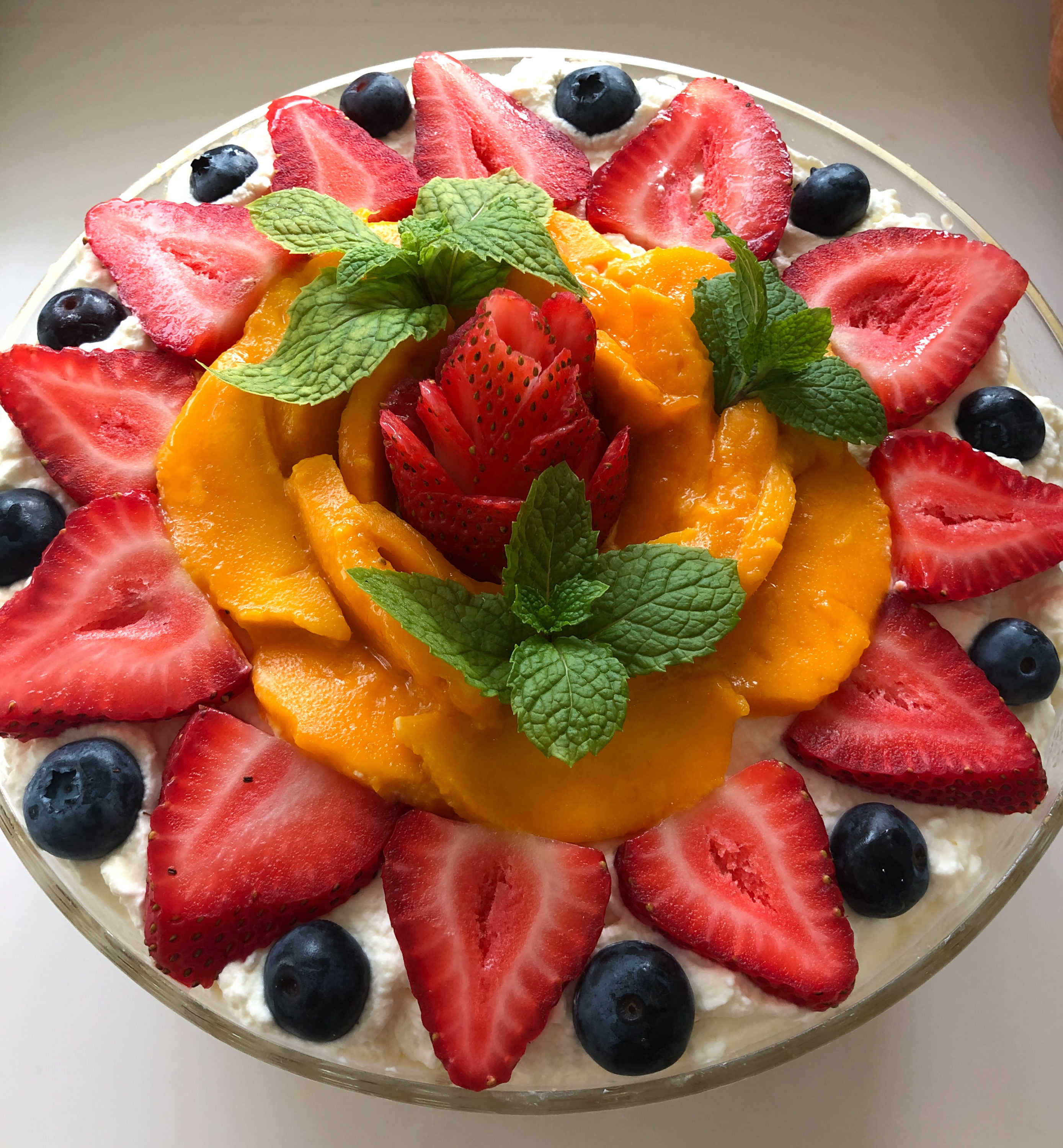 I made a trifle with layers of ladyfingers soaked in Myers rum, lots of fluffy whipped cream and vanilla pudding, and some very ripe Fruit Punch mangos.
The only way Toby will have salad for dinner is if there's a side of bacon, especially Nueske's cherrywood bacon.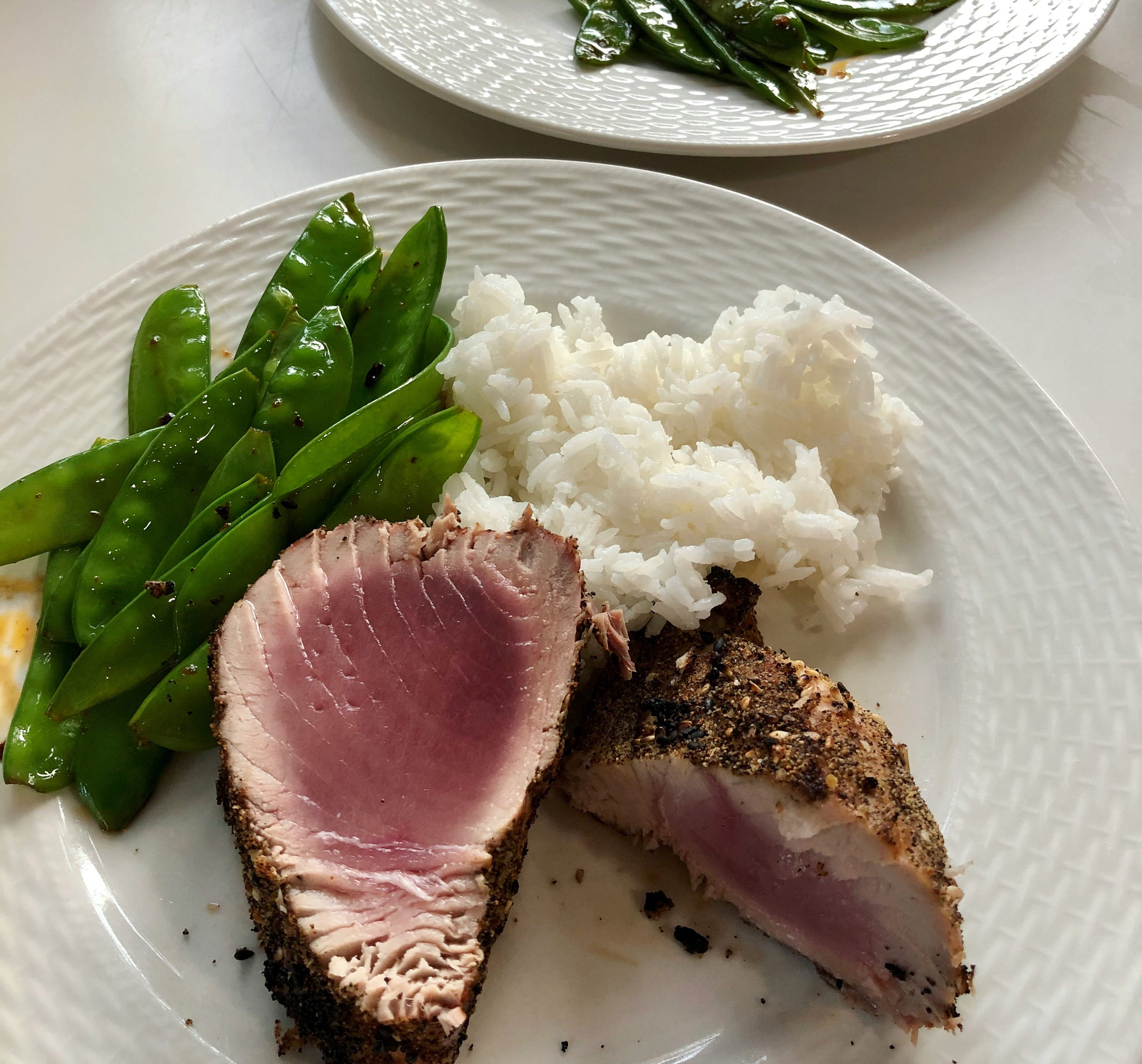 Black pepper and sesame seared blackfin tuna with snow peas sautéed in chili crisp.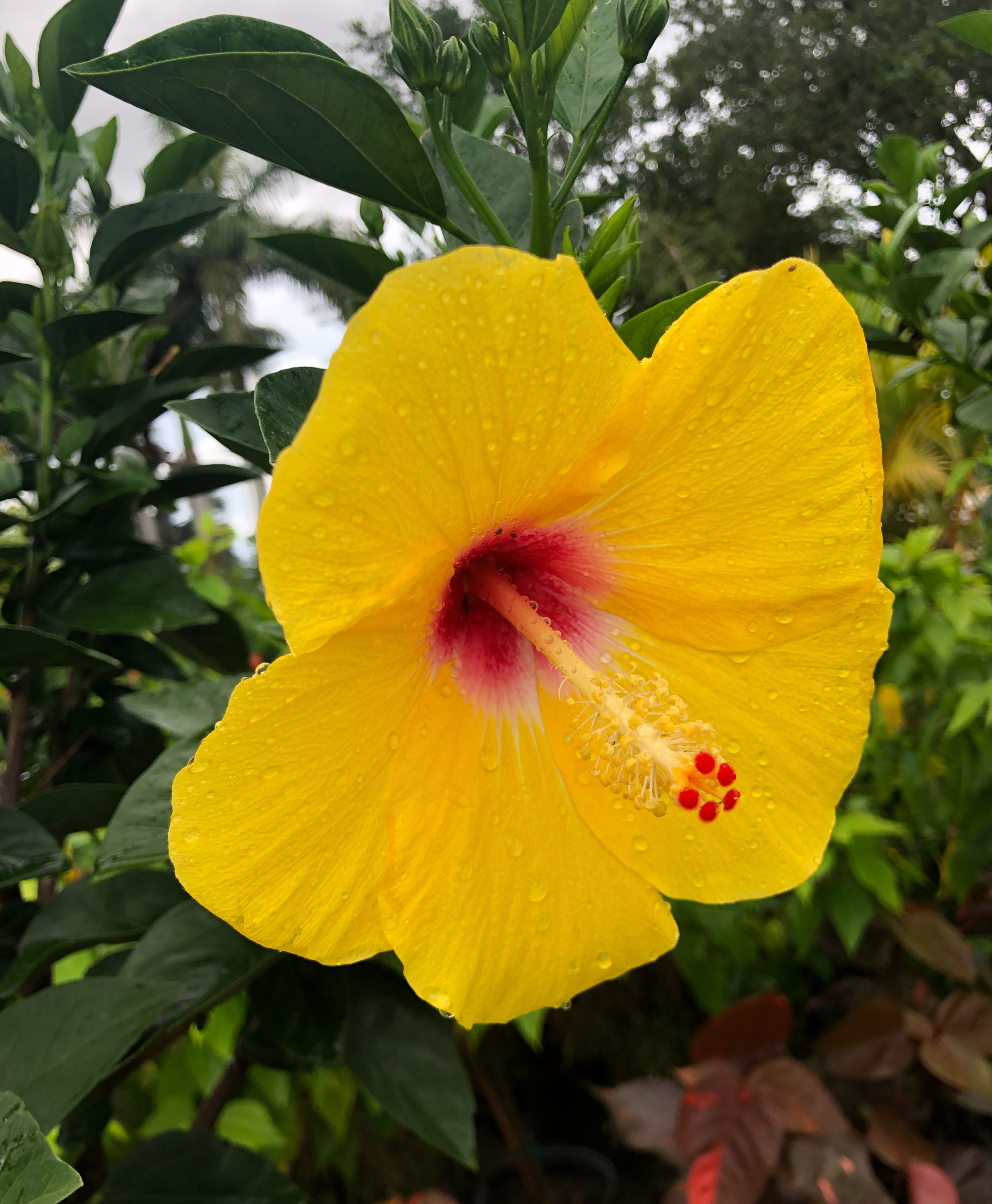 Hibiscus called "Chatty Cathy."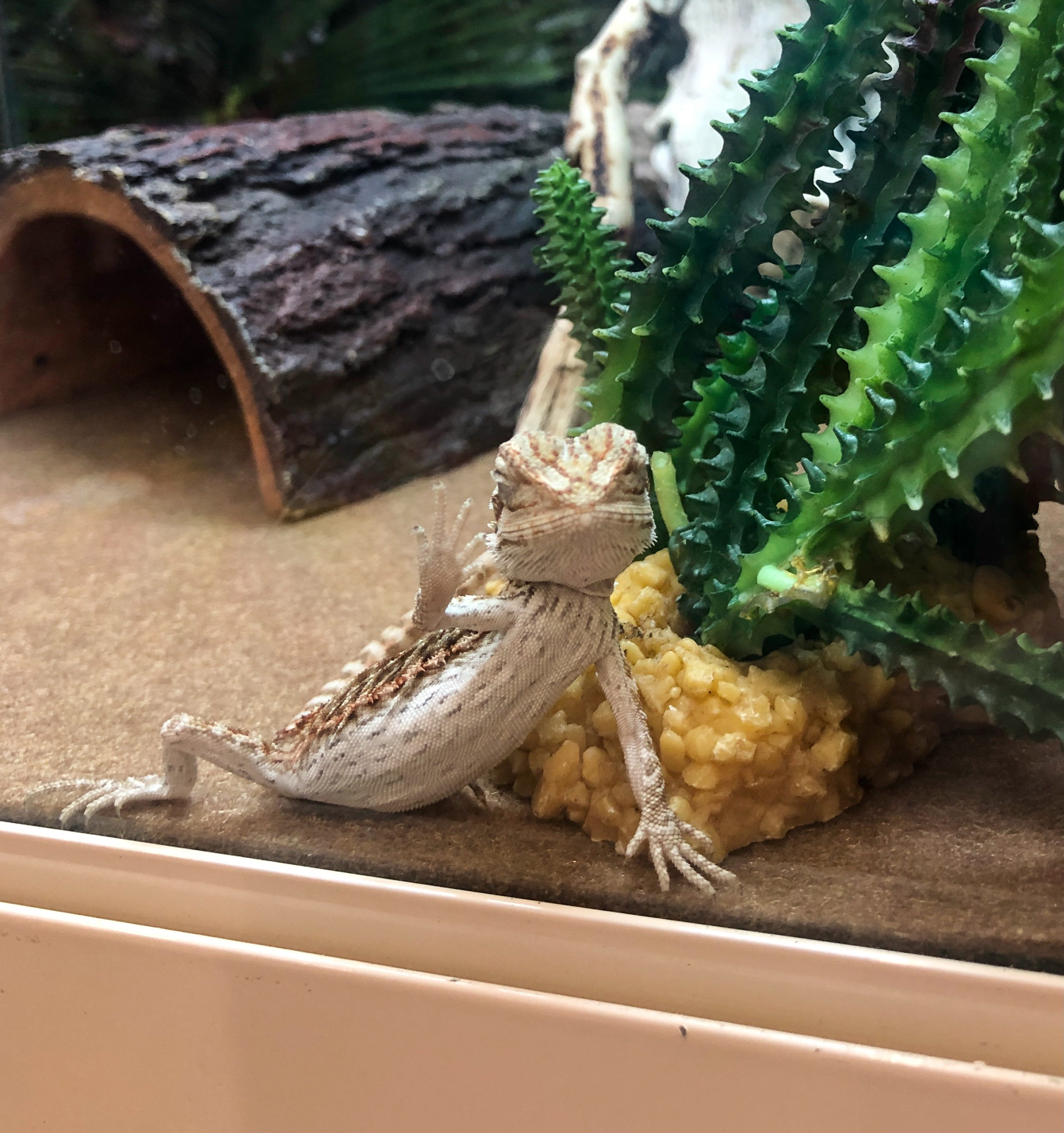 Cutest little bearded dragon in Pet Smart. I wanted to bring him home.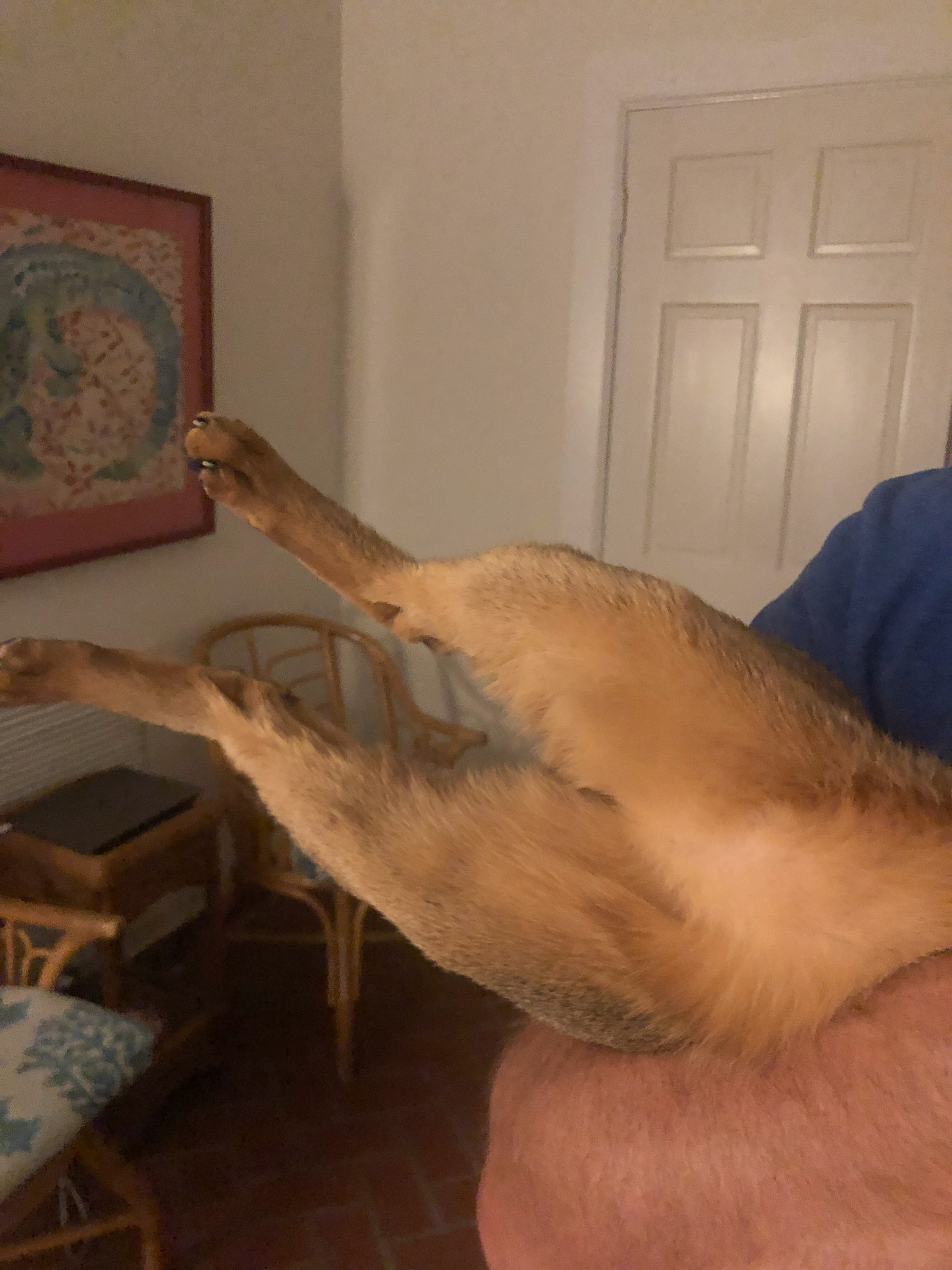 This guy cannot be trusted around a baby bearded dragon.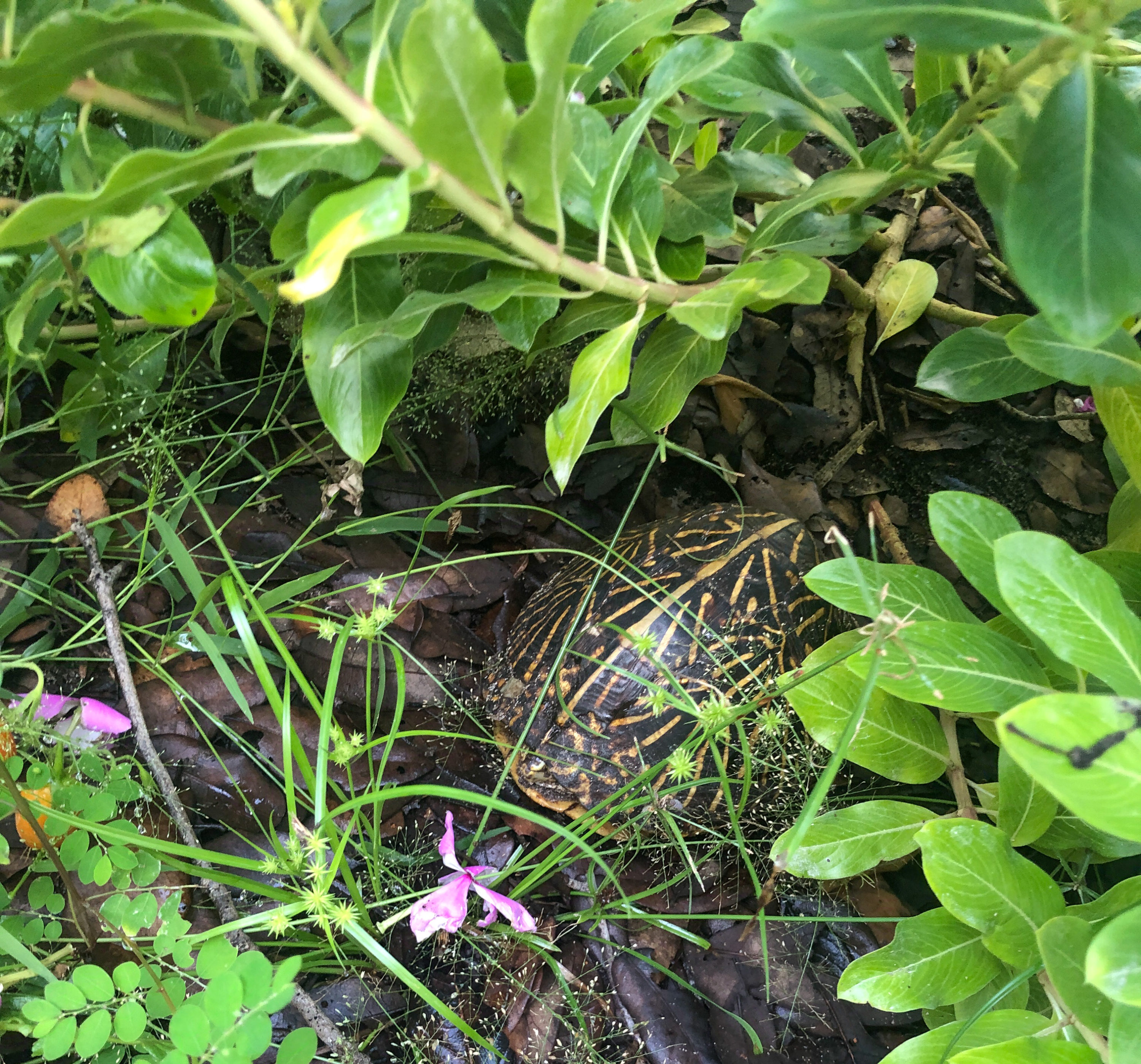 Here's a box turtle that lives outside my kitchen.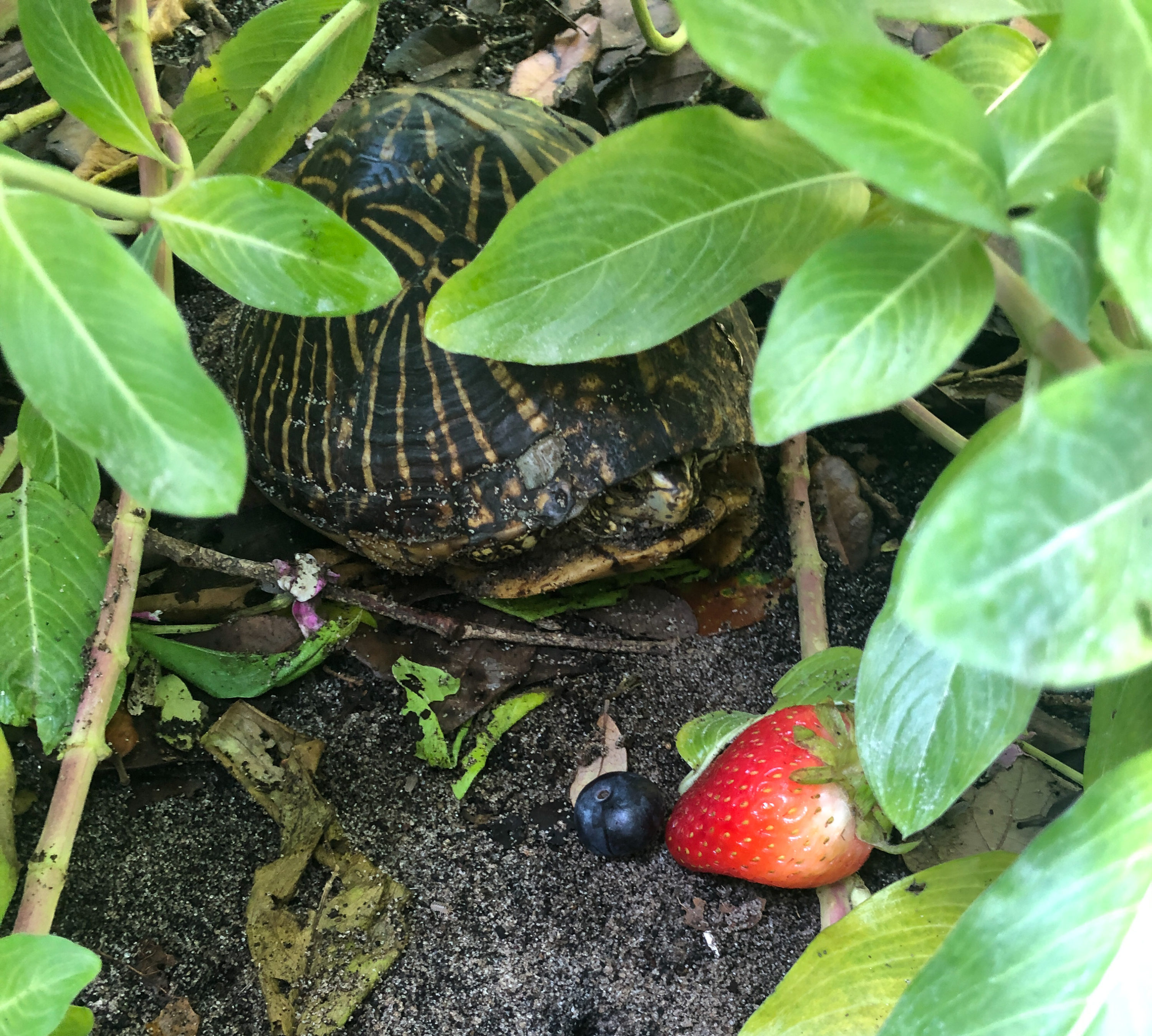 We're friends now.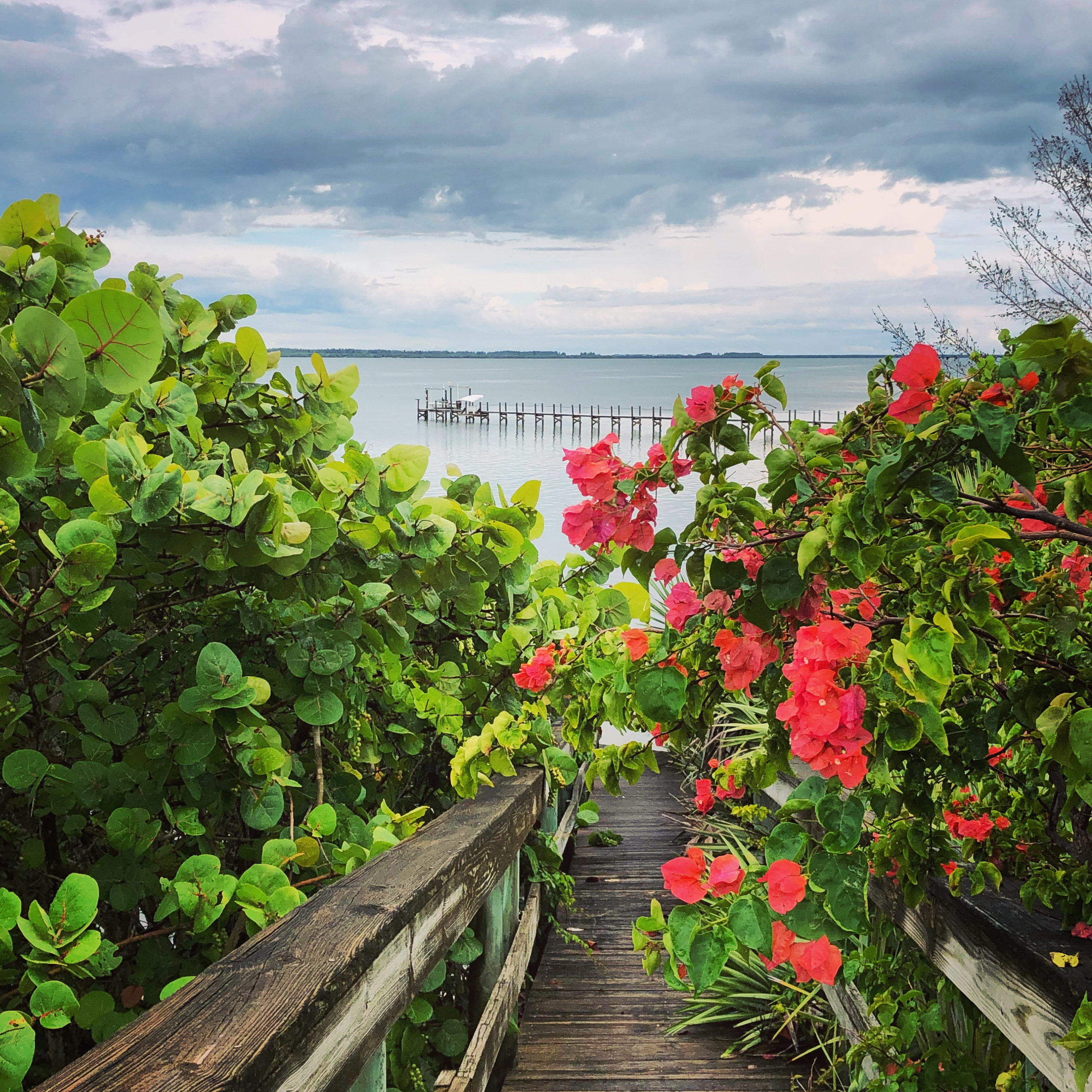 I've been disappointed by so many books lately. Last night I started Michael Pollan's latest, This is Your Mind on Plants, because he never lets me down. I'm still hunting for some great fiction, so if you have any favorite summer escape reads, please leave them in the comments below. Stay cool! See you back here in August.