I'm frying something that's already perfectly delicious on its own, and I don't feel bad about it at all.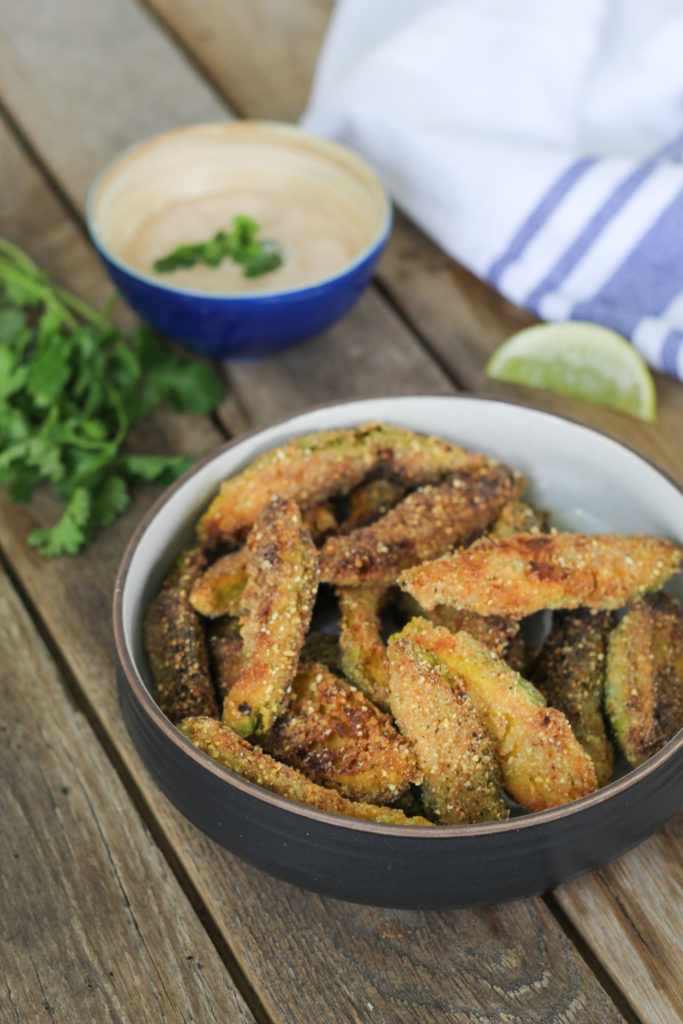 We're not frying perfectly ripe avocados to cover them up with batter or disguise their flavor. We're frying to enhance the texture, and yes, we're gilding the lily. Just think fried mozzarella sticks. Are you with me?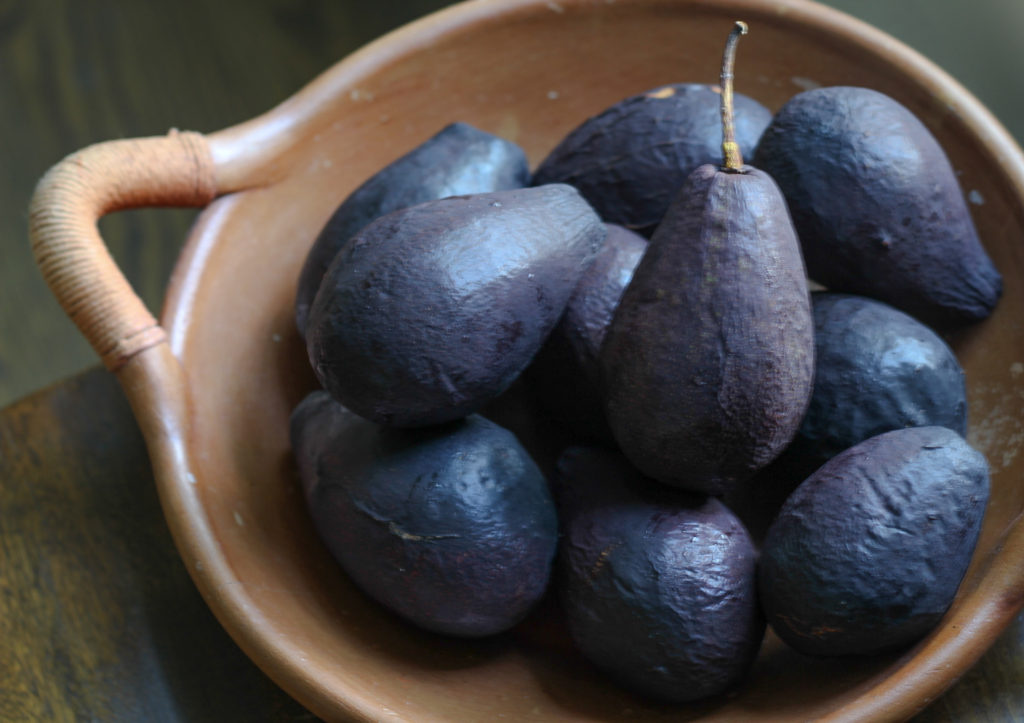 My fried avocado experiment started here, with a bowlful of Brogdons. Brogdon is a popular Florida backyard avocado (aka alligator pear) with thin purple skin and bright yellow flesh. Once these trees are established, expect a windfall between August and September. They all ripen at once, so the race is on.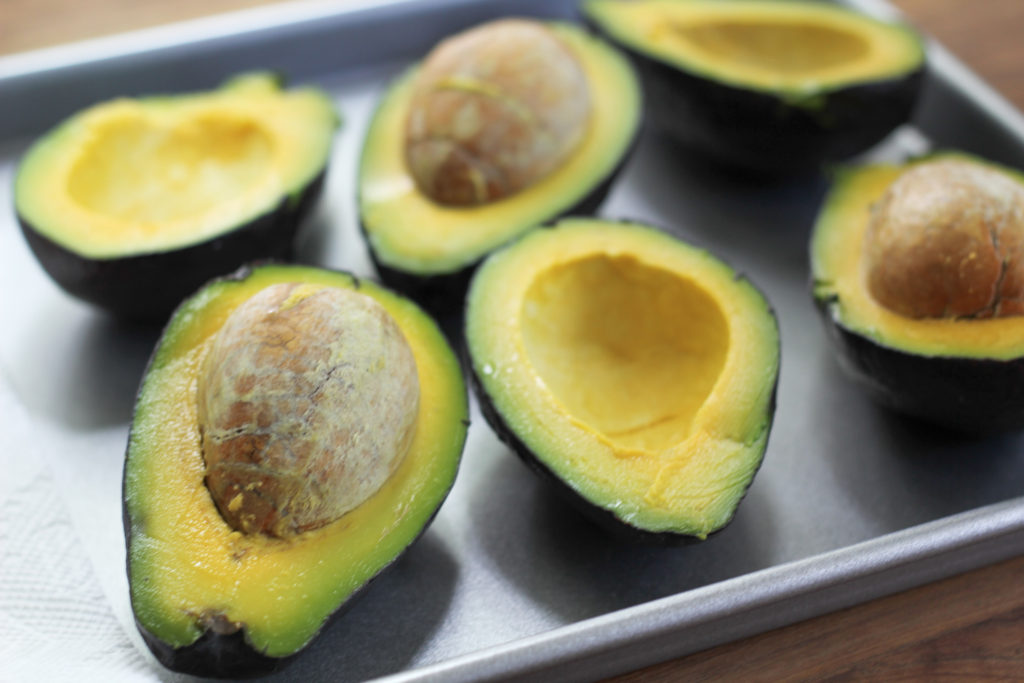 They're not watery like the big green Choquette that dominates the Florida avocado market. They're more like butter. I'm happy to report they held up well through the slicing and dredging and frying. That's a lot to ask of an avocado. I think any variety will work, so long as it's not too soft or overripe.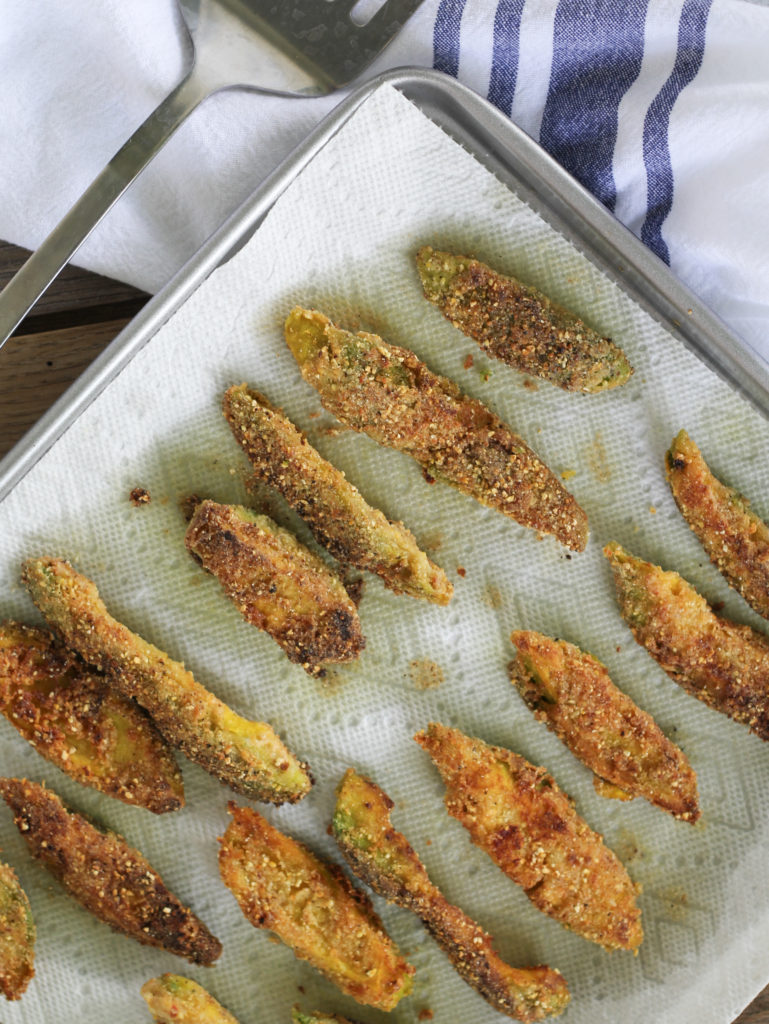 In all fairness, I did try baking them, but they weren't great. I also used panko but it was too messy. Finally, I went with the devil I know, the classic Florida-style fish fry mix. I rolled them in cornmeal, flour, cornstarch, and spices and gave them a hot-oil bubble bath. They came out with a golden crispy crust that perfectly encased the creamy avocado inside. Bingo.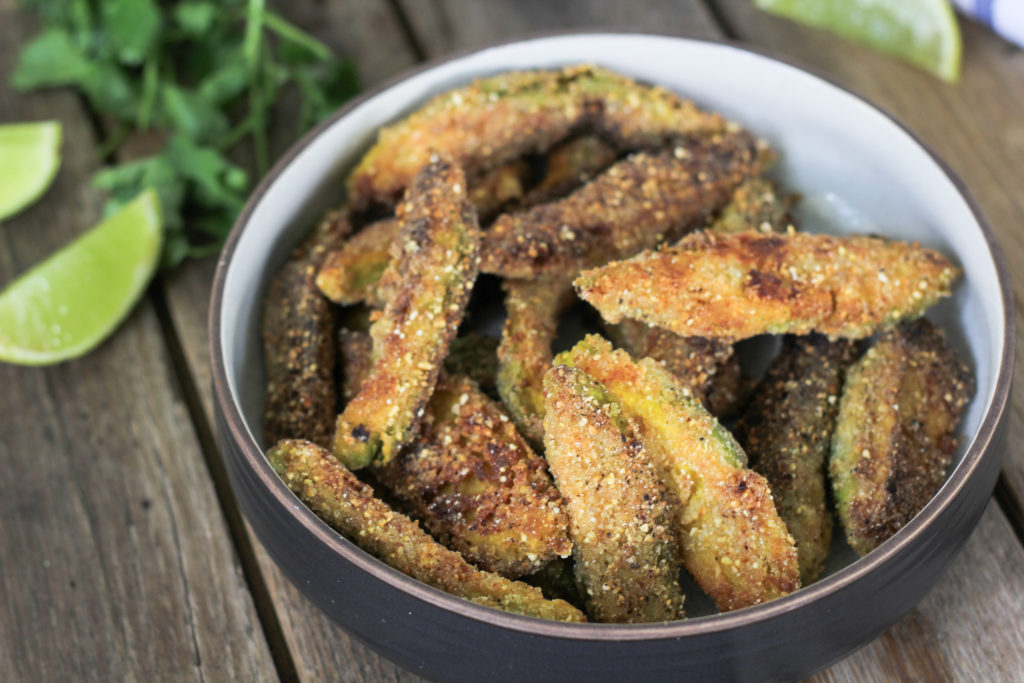 Tuck them in a taco, eat them on a salad, or dip them in chipotle crema.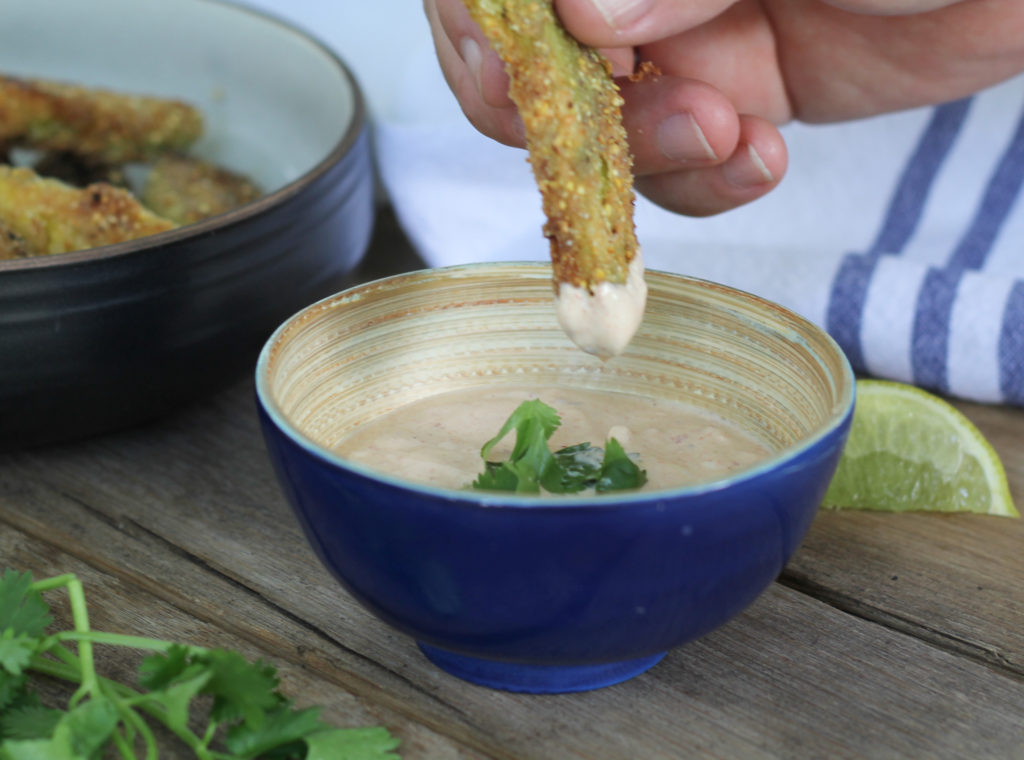 It's decadent, but you won't be sorry.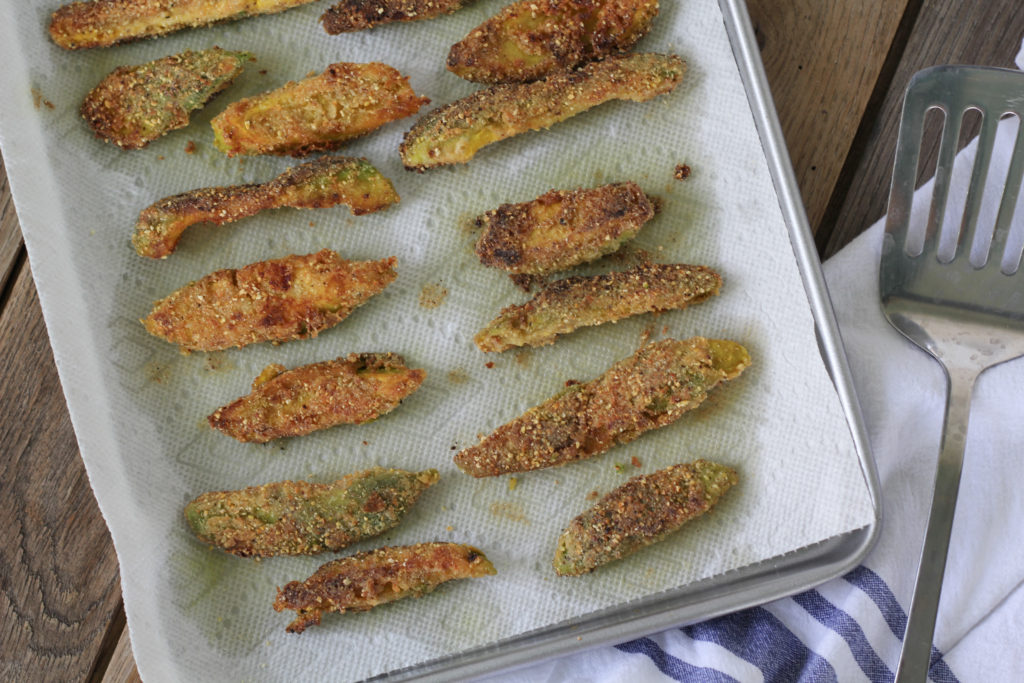 Florida Fried Avocados
2017-08-16 19:28:40
Ingredients
4 avocados
For the Crema
1/2 cup Greek yogurt
1 1/2 tablespoons lime juice
1/2 teaspoon salt
1/2-1 finely diced chipotle pepper in adobo sauce (optional)
Florida Fry Mix
1/2 cup cornmeal (fine or medium)
1/2 cup all-purpose flour*
2 tablespoons cornstarch
1/2 teaspoon salt (plus extra for finishing)
1/2 teaspoon black pepper
1/2 teaspoon garlic powder
high-heat oil for frying
chopped fresh cilantro, for garnish
Instructions
Slice the avocados in half, remove the pits, and slice each half into 1/2-inch thick slices (usually 3-4 slices).
First make the crema, which will be divided up for two uses.
In a small bowl, whisk the yogurt, lime juice, salt, and chipotle pepper (if using). Taste and adjust as you like.
Combine cornmeal, flour, cornstarch, salt, pepper, and garlic in a shallow dish.
Heat the oil for frying (either an inch of oil in a cast-iron skillet or more for a deep-fat fryer) to 350 degrees. Line a baking sheet with paper towels.
Drizzle the avocado slices with 2 tablespoons of the crema and toss gently to coat.
Dredge in the cornmeal mixture, then drop in the hot oil. If using a skillet, work in batches and don't crowd the pan. Turn as needed. Fry 3-4 minutes, or until golden brown, and move them to the paper towel lined baking sheet. Sprinkle them with a little salt while they're hot.
Serve with remaining crema and garnish with fresh cilantro.
Notes
*gluten free all-purpose flour works
Suwannee Rose https://suwanneerose.com/
SaveSave
SaveSave
SaveSave
SaveSave
SaveSave
SaveSave