I watched the eclipse from the top of Iron Mountain yesterday.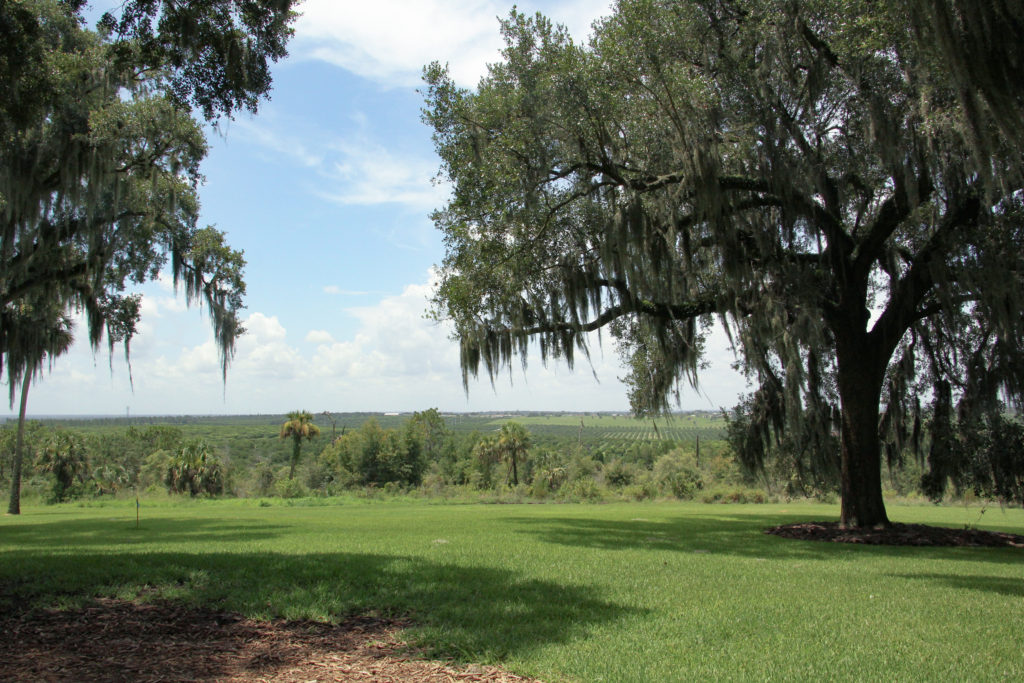 It's a mountain, right smack in the middle of Florida, but I admit it looks much more like a hill. At 295 feet above sea level, it's one of the highest points in Florida, on the Lake Wales Ridge. Perched at the top is Bok Tower, an Art Deco carillon tower built in 1927.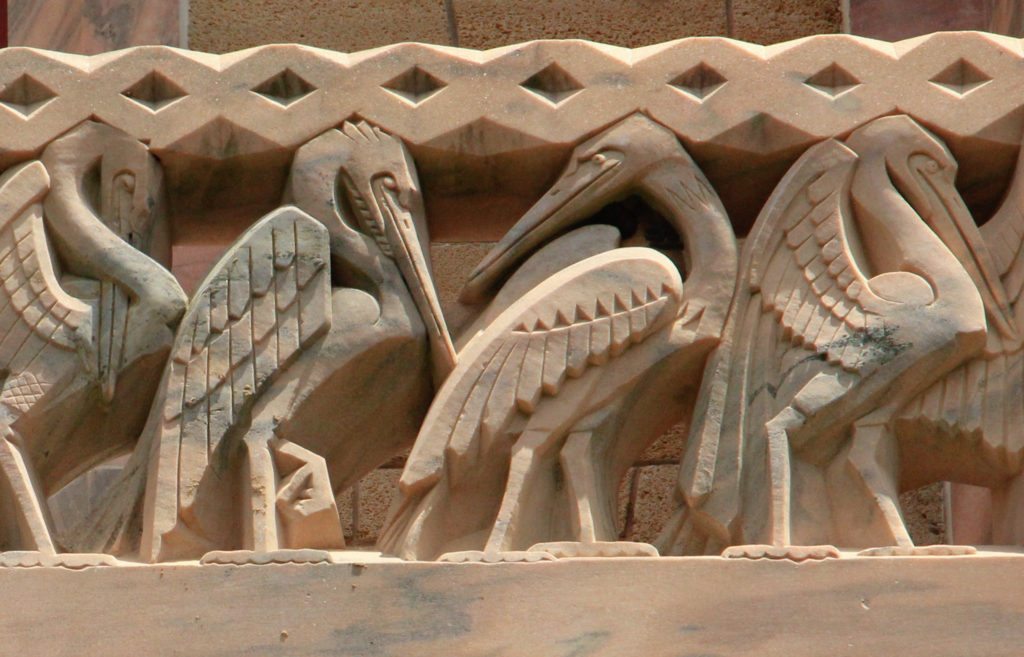 My mom and I set up a picnic in a shady spot under the oaks.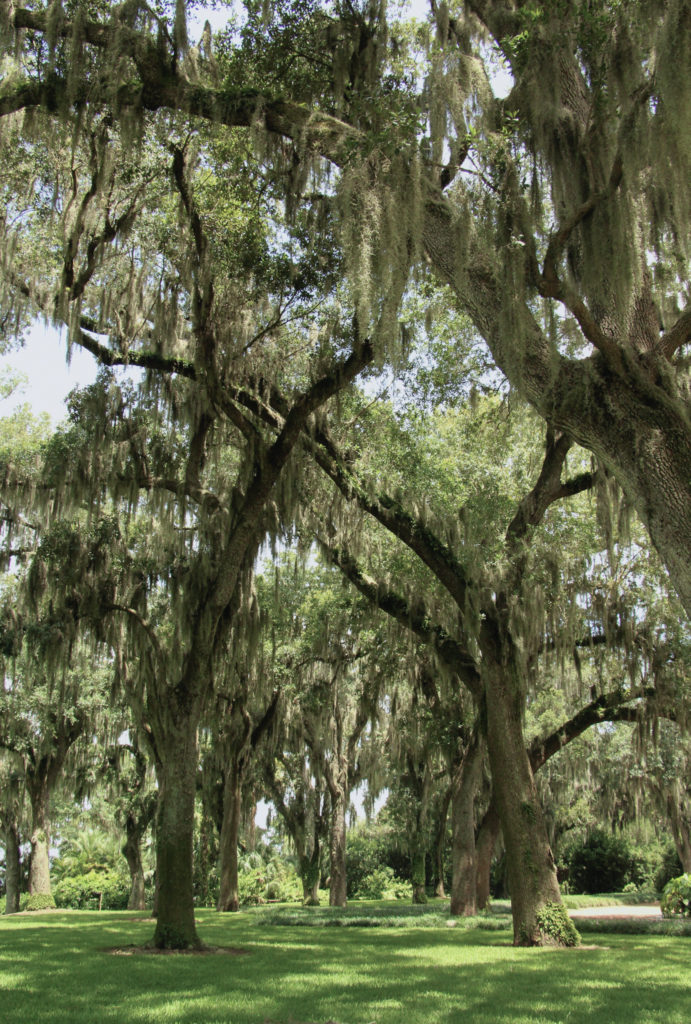 We listened to carillon music and waited for the moon to pass in front of the sun. We watched with our eclipse shades, and by 2:45pm, 85 percent of the sun was covered.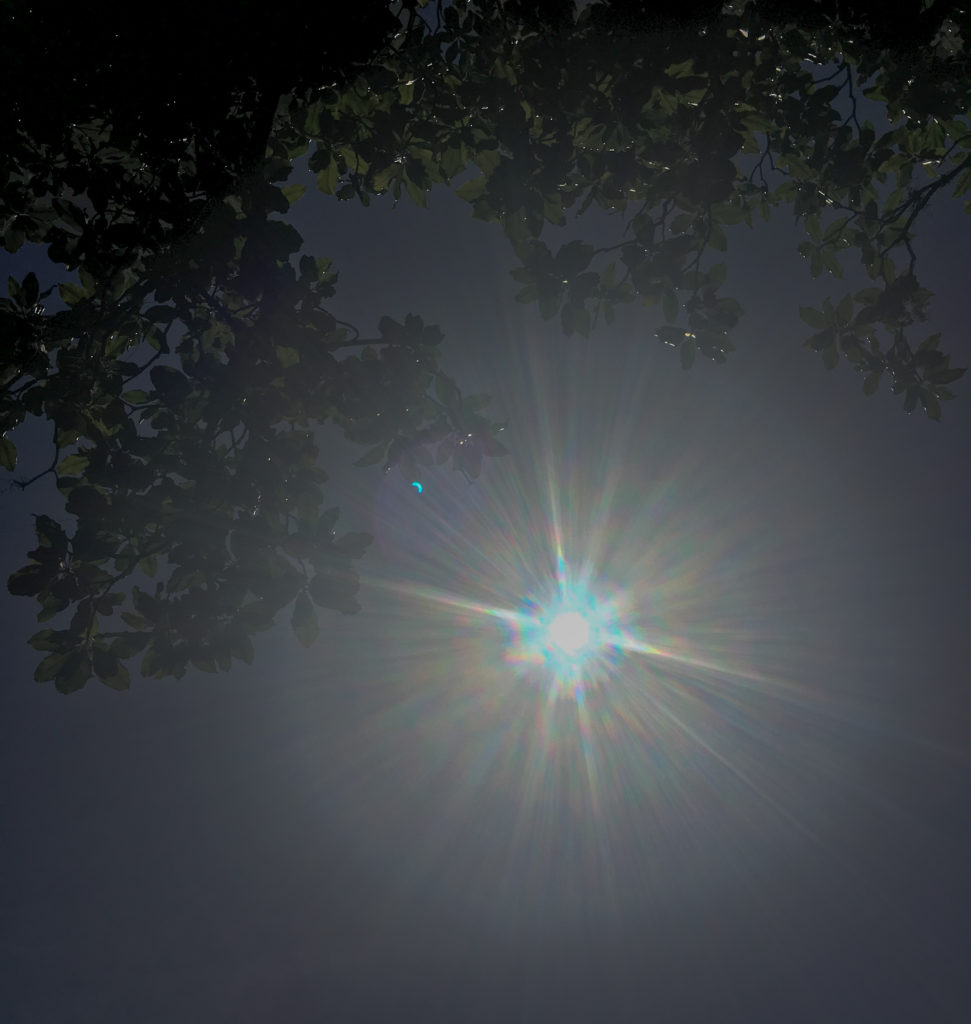 It altered the colors and shadows of everything around us. The oak trees became pinhole cameras, casting crescent shadows of the sun on the sidewalks beneath them.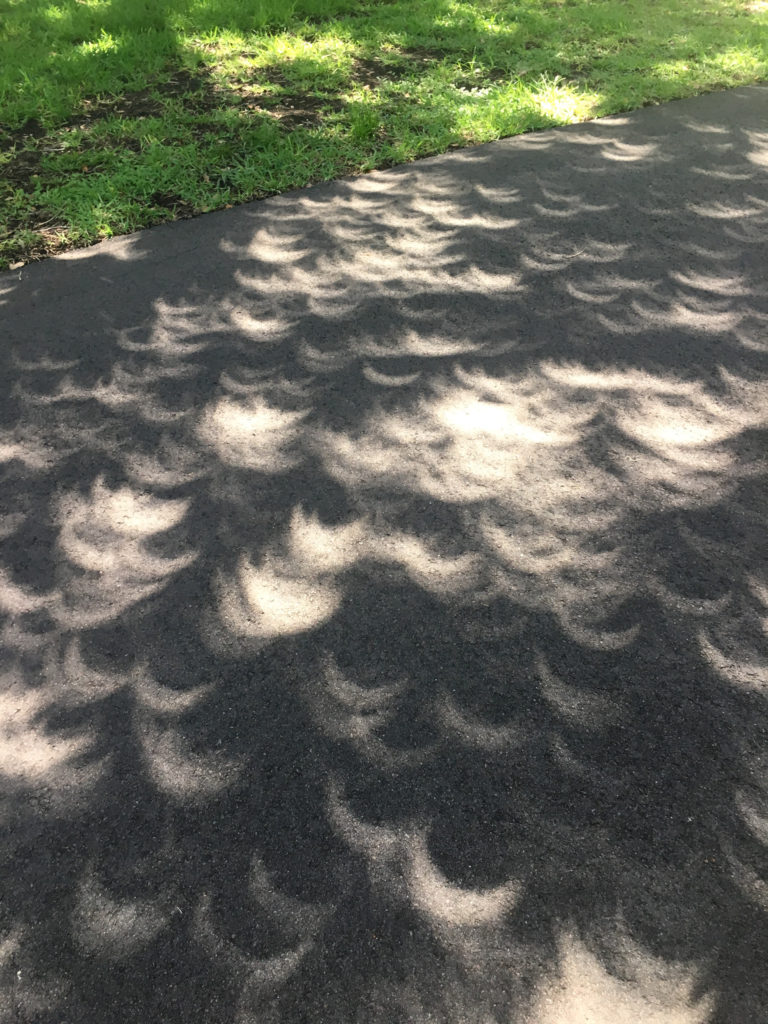 I'd love to witness totality one day, so I'm saving my eclipse shades.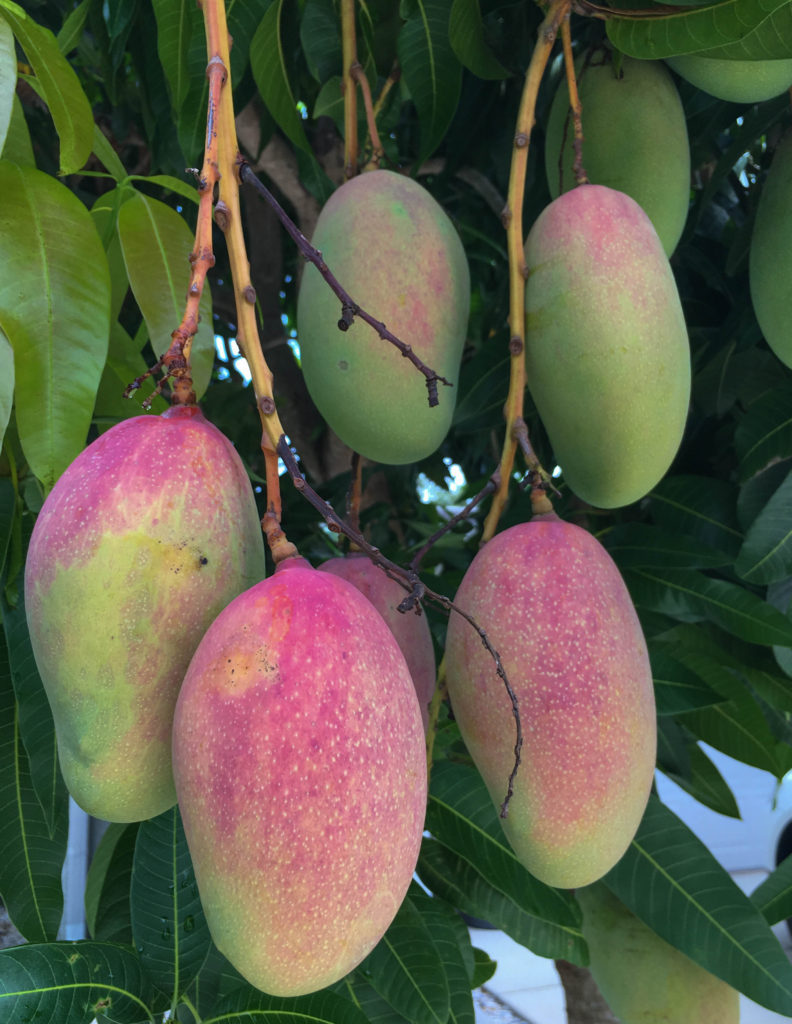 And now for some mango brûlée, one of the simplest desserts you will ever make. This recipe was a contender for Mango Mania this year, but I soon realized it's impossible to guarantee that classic, crackly crème brûlée crust you can shatter with a spoon unless it's served relatively soon after it's made. It's still on the table for next year, but I'll need a bigger blow torch to make 100 of them. I have a feeling someone is going to advise against that idea.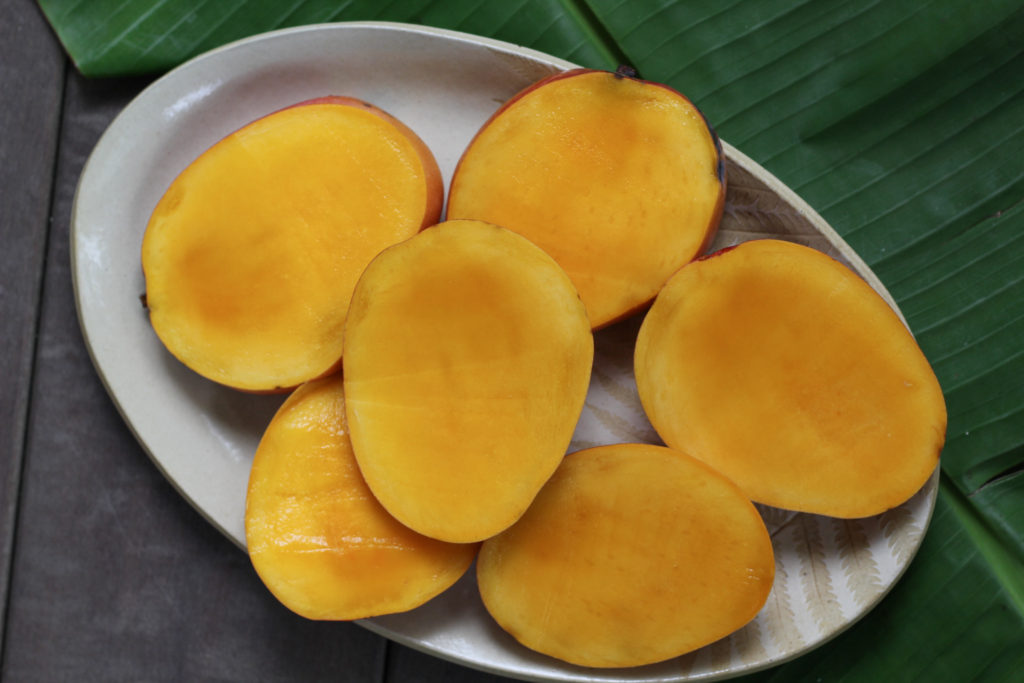 If you slice the sides away from the pit of a mango, you get two mango cheeks. They're little mango bowls, and if you score the flesh you can eat the fruit straight from the bowl. With a little imagination we can turn them into a crème brûlée of sorts.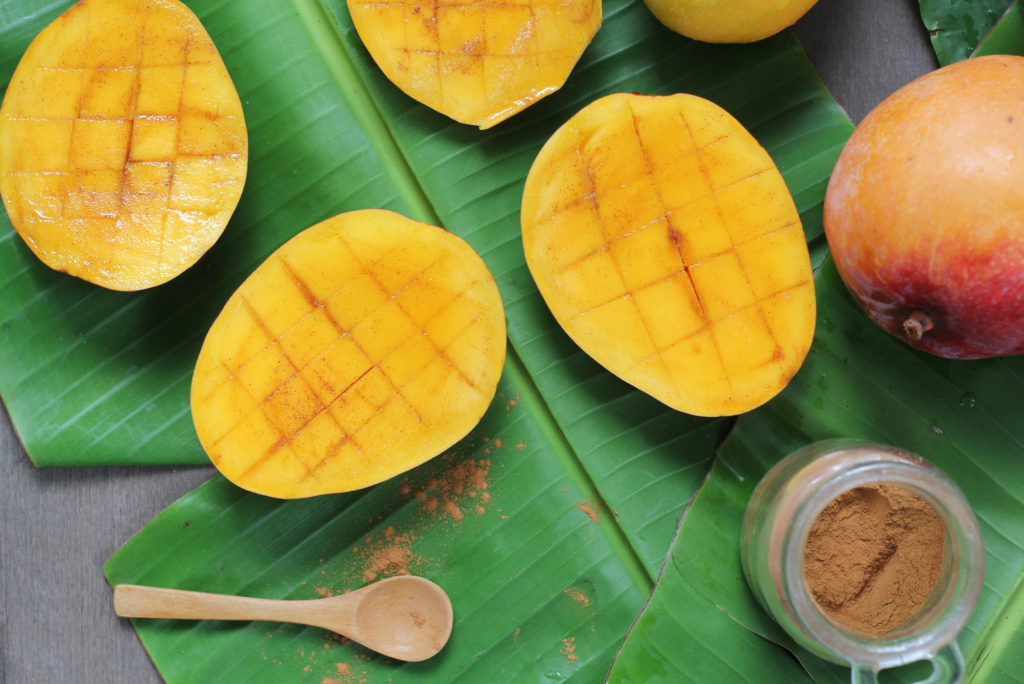 Score the flesh. Rub with cinnamon.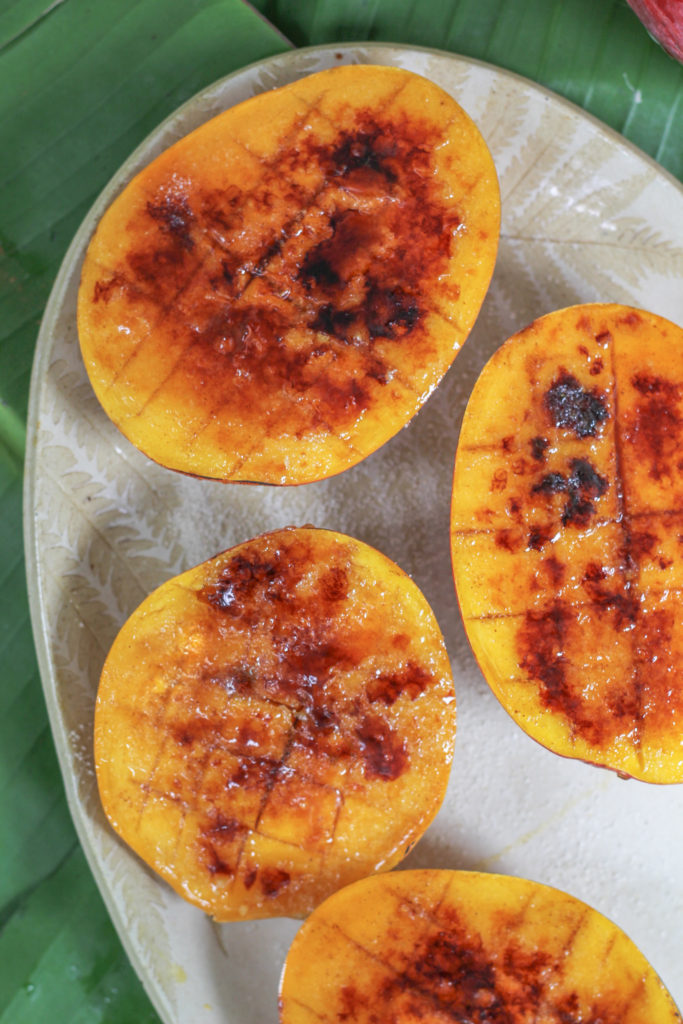 Sprinkle the top with sugar and torch or broil. Voila! Mango brûlée.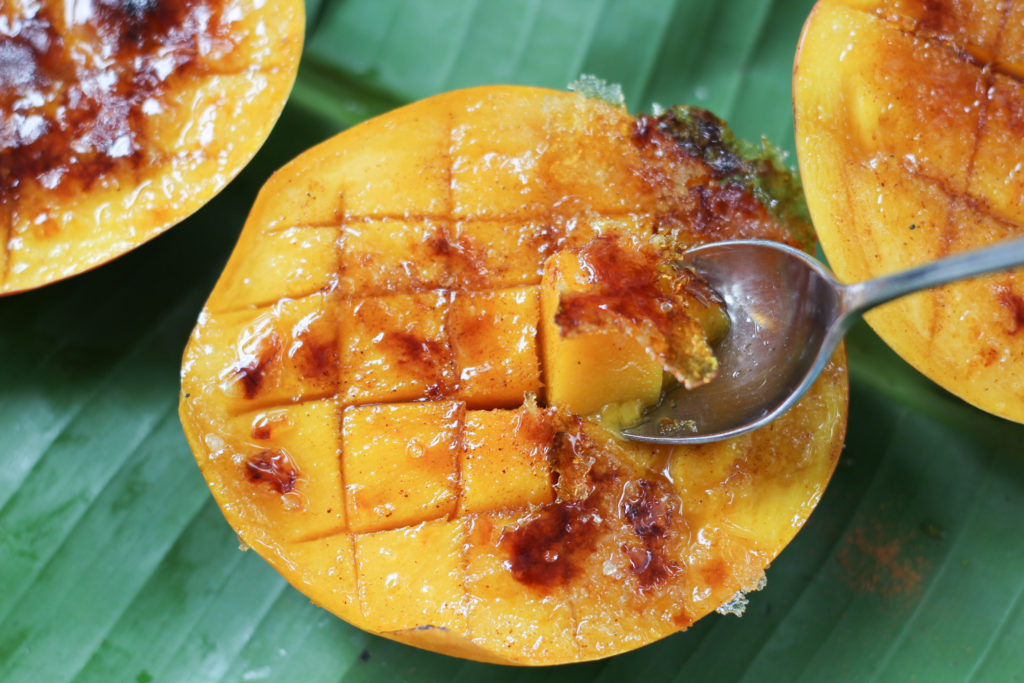 Even if it never makes it to Mango Mania, I think this one's a winner. It's simple, elegant, and all about the mango.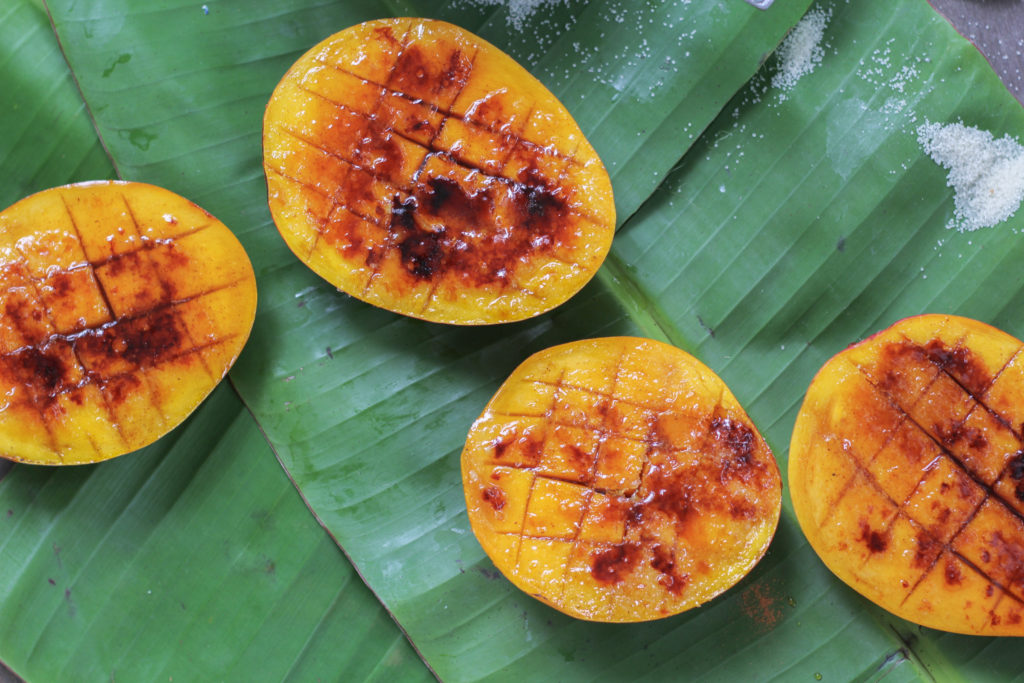 Mango Brulée
2017-08-22 12:11:12
Ingredients
2 mangos
1/4 teaspoon cinnamon
1/4 cup turbinado or raw sugar
Instructions
Preheat the broiler, if using, and position a rack 6 inches below it.
Slice the cheeks off each mango.
Score the flesh about 1/2" apart in both directions, just down to the skin. Repeat on all 4 mango cheeks.
Rub each one with a pinch of cinnamon
If using a kitchen torch, sprinkle sugar over one mango. Torch the sugar using small circular motions until some parts burn a little and all the sugar is melted. Repeat with the remaining mangos.
If broiling, place the mangos on a baking sheet. If they're not level, use some crumpled foil to balance them. Pile the sugar on top of each one and place the baking sheet under the broiler. Leave the oven door ajar. Watch for the sugar to bubble up and burn a tiny bit in some places. It will only take a couple minutes. Turn the baking sheet halfway if necessary so they brown evenly.
Serve immediately.
Suwannee Rose https://suwanneerose.com/
SaveSave
SaveSave
SaveSave
SaveSave