Toby used to tell me about all the great poke he ate when he lived in Hawaii. He bought it at grocery stores by weight, spooned into plastic containers, which he would throw in his backpack and head off on his bike to a beach or swimming hole for lunch. Are you as concerned as me about the lack of ice or a cooler in this story?
Well he lived to tell about it.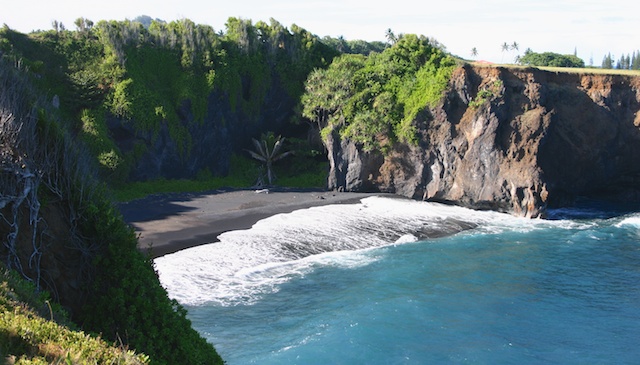 When I finally got to experience the grocery store poke of Maui, I wasn't expecting so much variety. There were deli cases filled with all different types of fresh poke, some with vinegar or citrus, different types of seaweed or green onions, some spicy, some not. (He's telling me this is because they didn't have all these kinds back when he lived there). I had to try them all. Of course I packed them on ice in a cooler before we headed to the beach.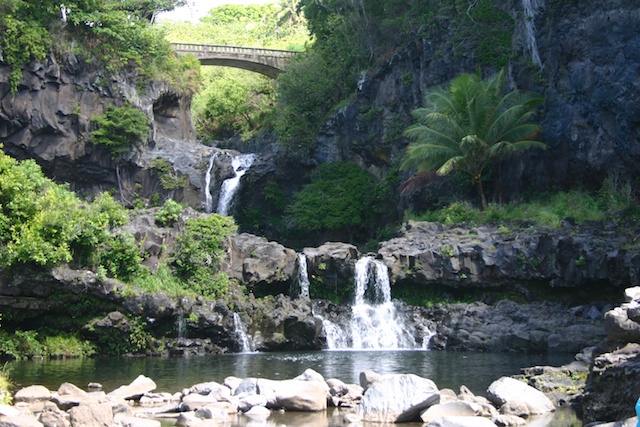 Since that trip 11 years ago, we started seeing poke on menus all over, but nothing lived up to that Hawaiian poke until I started making it at home. Besides great tuna, we think the secret is an excellent ponzu sauce made with fresh citrus. A combination of sweet and sour citrus really does the trick. I love using these calamondins from the backyard.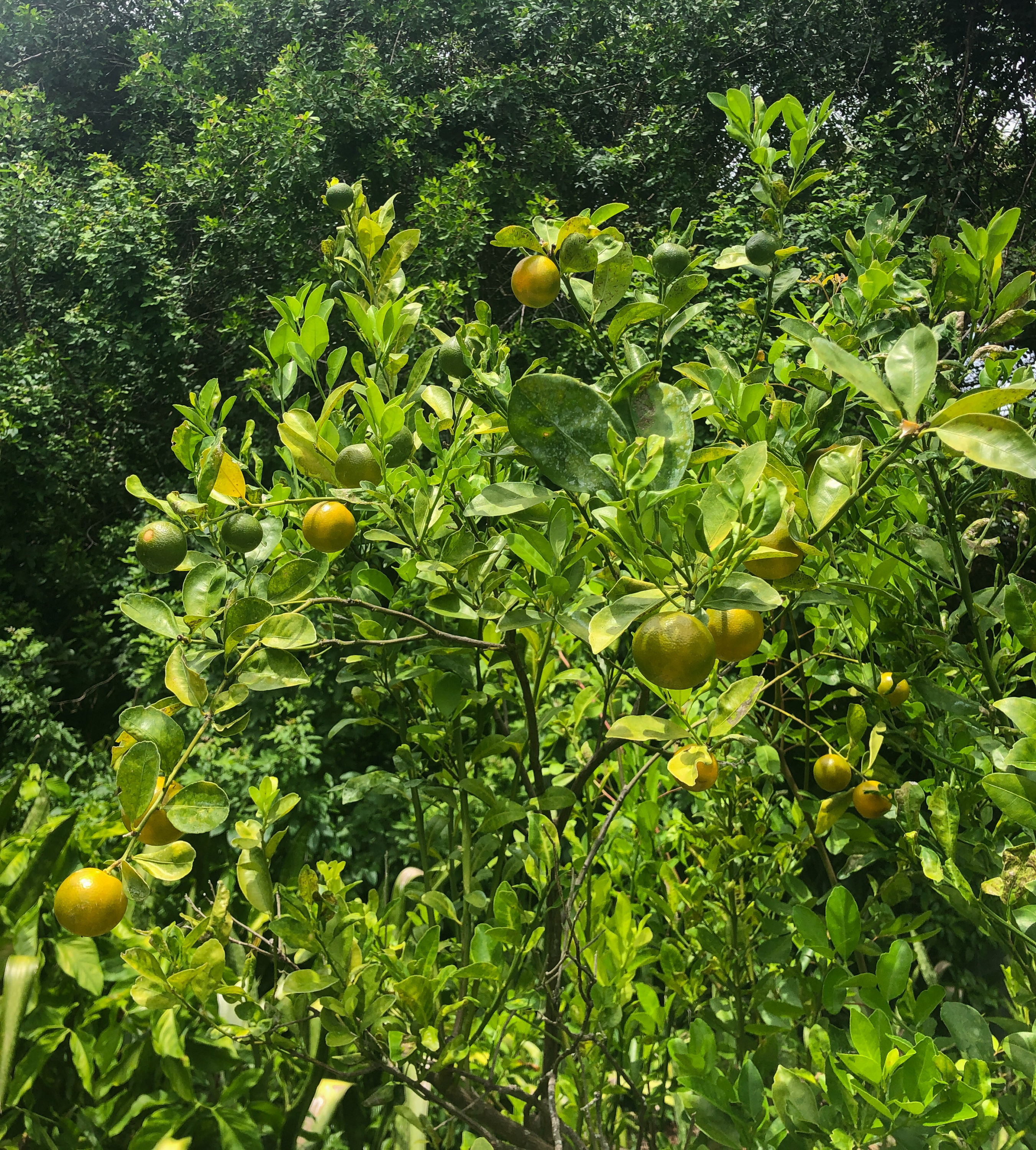 I know it's not official citrus season, but our tree is loaded right now (tiny citrus often go all year). They smell so good!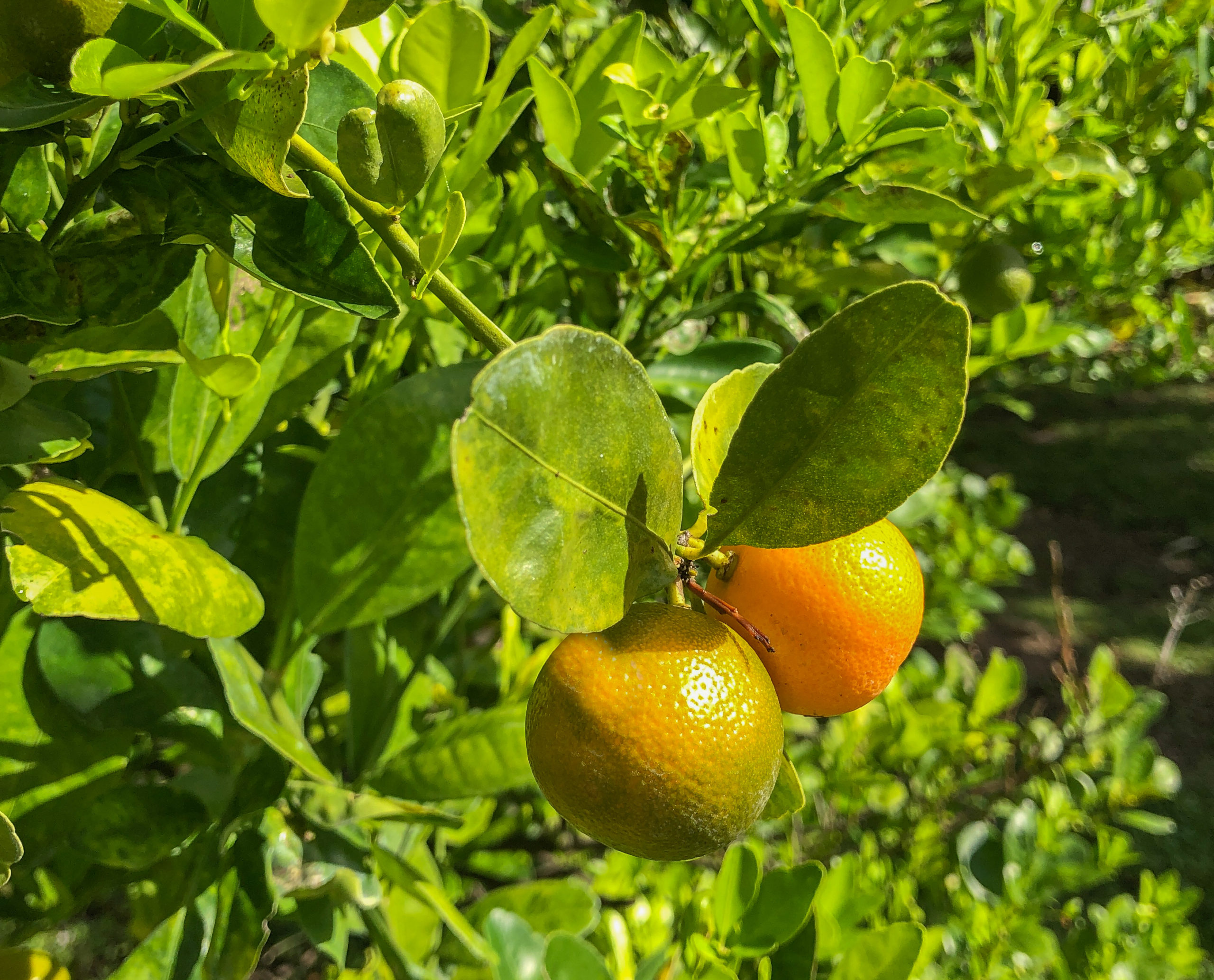 Just keep squeezing whatever citrus you've got until you get a half a cup. Combine that with soy sauce, sesame oil, and mirin.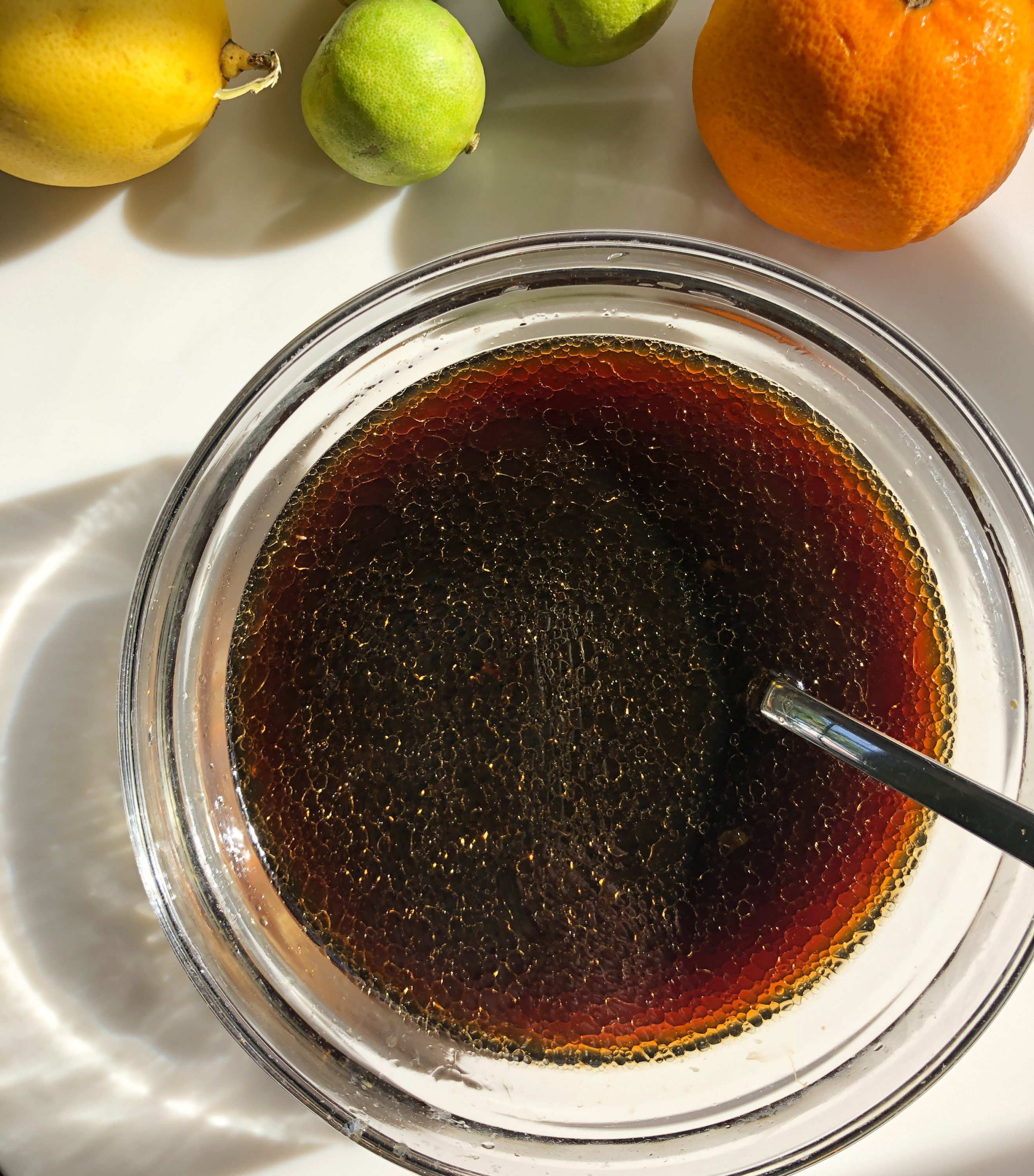 Give it a taste and you'll see. So good! Add more of any ingredient to get it just the way you like it.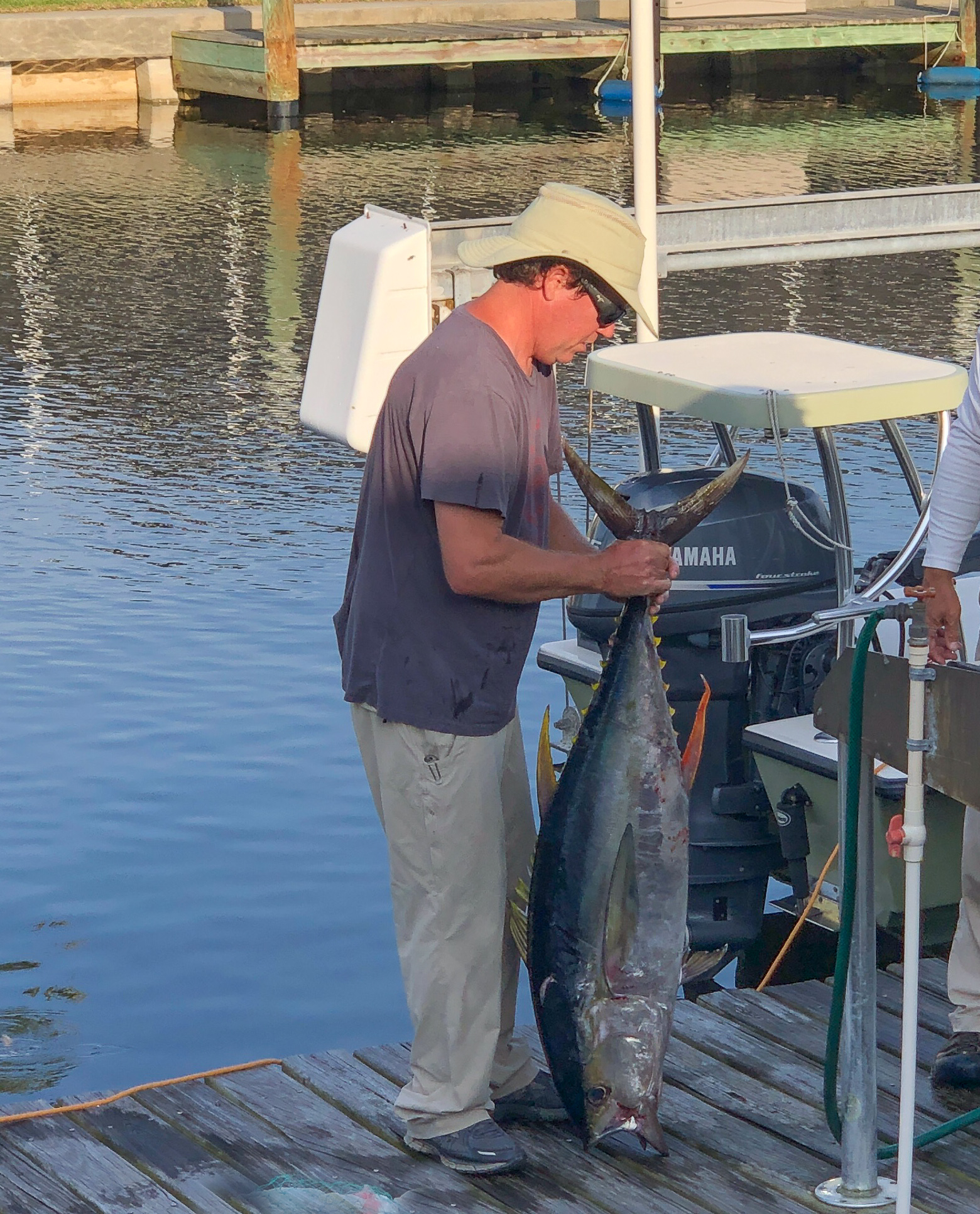 The other secret to amazing poke is of course really good tuna, and you can't beat fresh-caught. Get it extremely cold before you get started (move from the fridge to the freezer about an hour before you get started). Once it's ice-cold and very firm, start slicing it up. First trim off all the brown bits, then dice it into bite-sized cubes.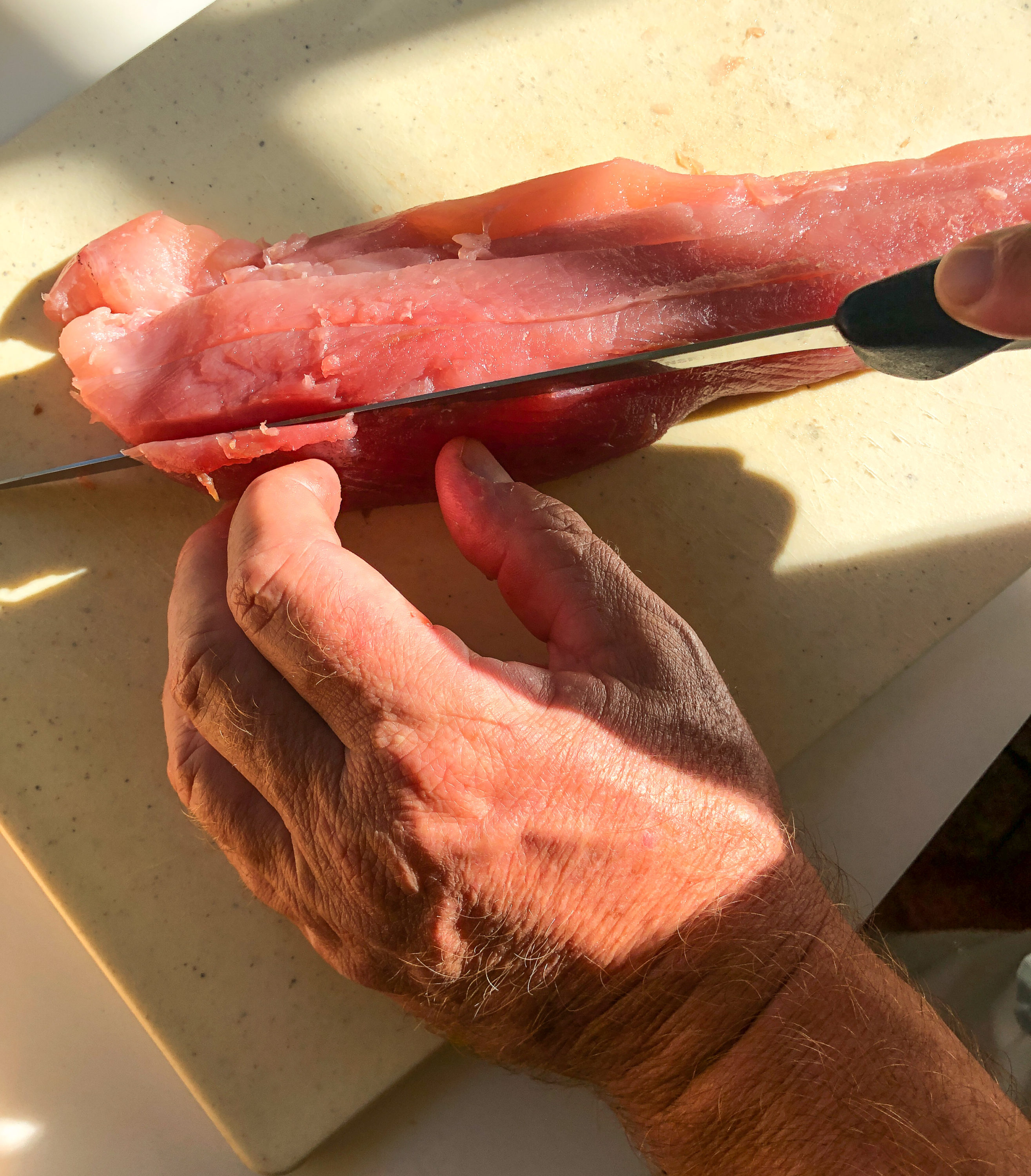 Combine the tuna with scallions and ponzu and chill it until you're ready to eat.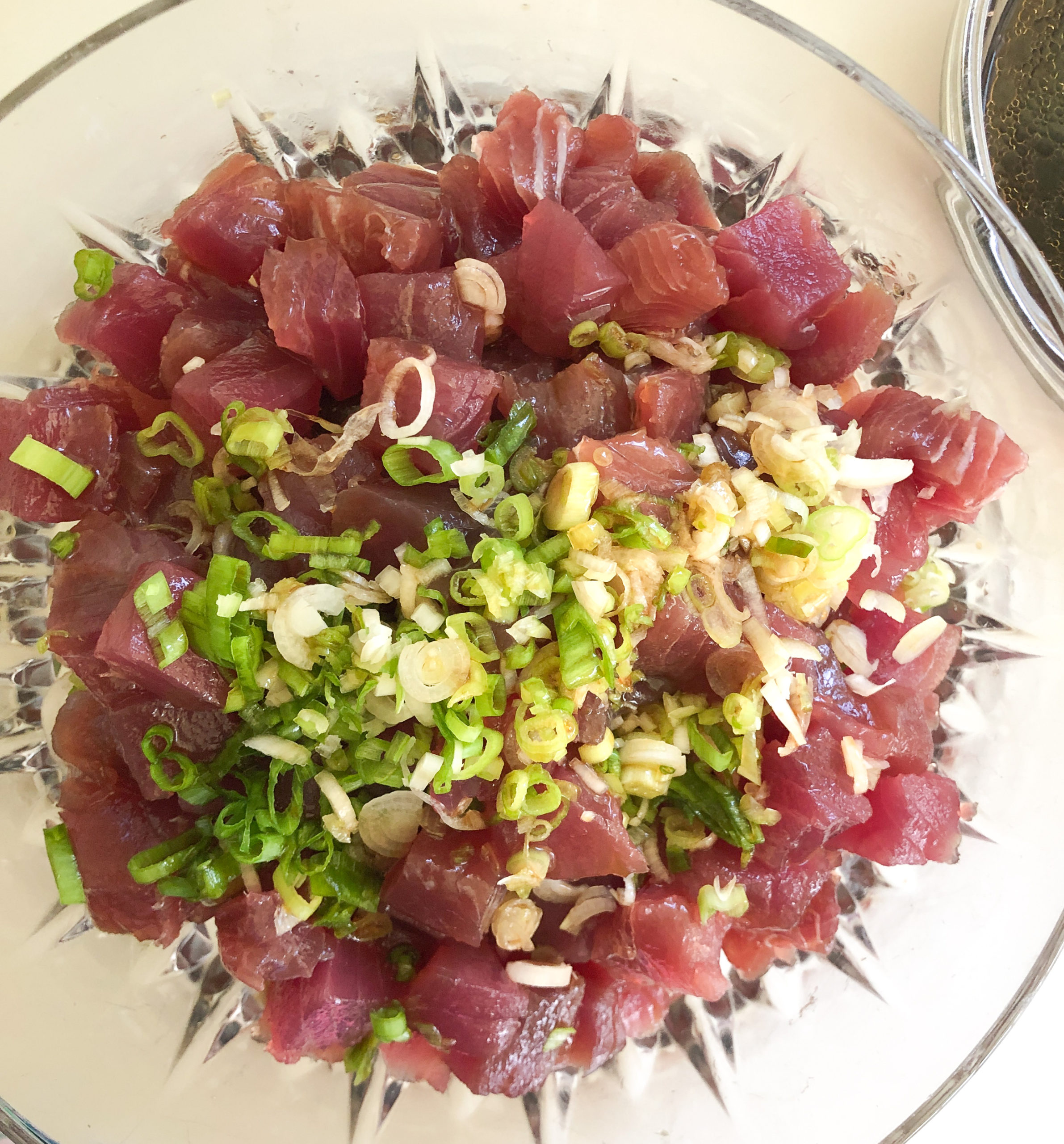 It's delicious just like that, but you can make it into a poke bowl with any toppings you like. I'll give you some suggestions below.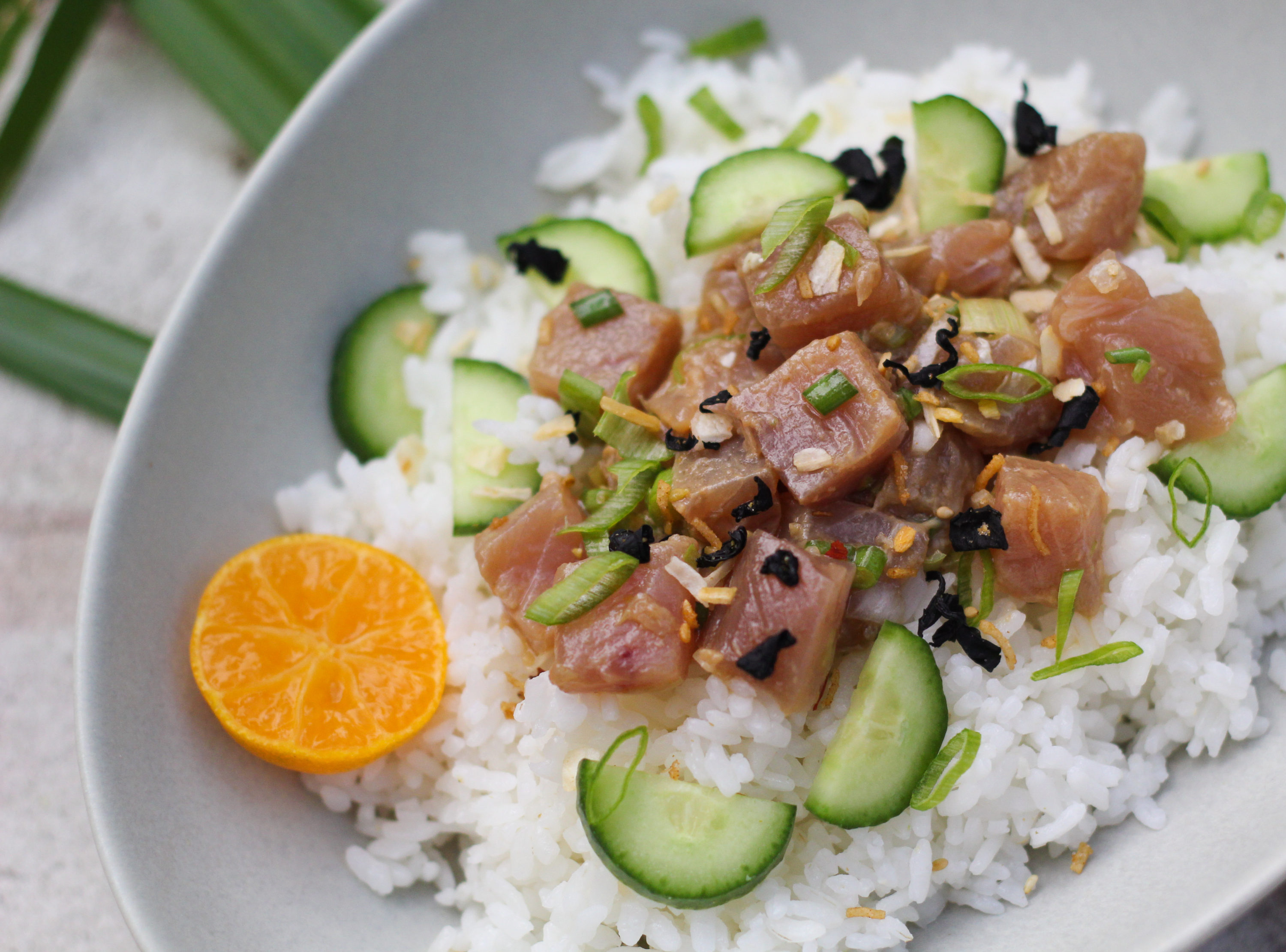 So delicious after a long summer day. Enjoy and stay well, friends!
Tuna Poke with Florida Citrus Ponzu
Ingredients
1

pound

tuna

1/2

cup

mixed fresh citrus

sweet and sour

1/3

cup

soy sauce

2-3

tablespoons

mirin

to taste

1

tablespoon

sesame oil

1/3

cup

thinly sliced scallions
Poke Bowl options
sushi rice

avocado

cucumbers

seaweed (wakame, nori, hijiki, or furikake seasoning)

sambal

pickled ginger

pickled red onion

sriracha mayo
Instructions
Make sure the tuna is very cold before you get started. Start by slicing off any brown bits, then dice it into bite-sized pieces. Place in a large bowl and keep it cold.

Make the ponzu. Combine the citrus juice, soy sauce, sesame oil, and mirin. Taste and adjust as you like.

Toss the tuna with scallions and a 1/4-cup or so of ponzu (reserve the rest for serving). Cover and refrigerate for at least 30 minutes.

Serve on its own or build a poke bowl with rice and all the toppings you like, along with the remaining ponzu.