We planned to spend last weekend on the boat catching lobsters. Instead, we stocked up on water and kept an eye on the radar.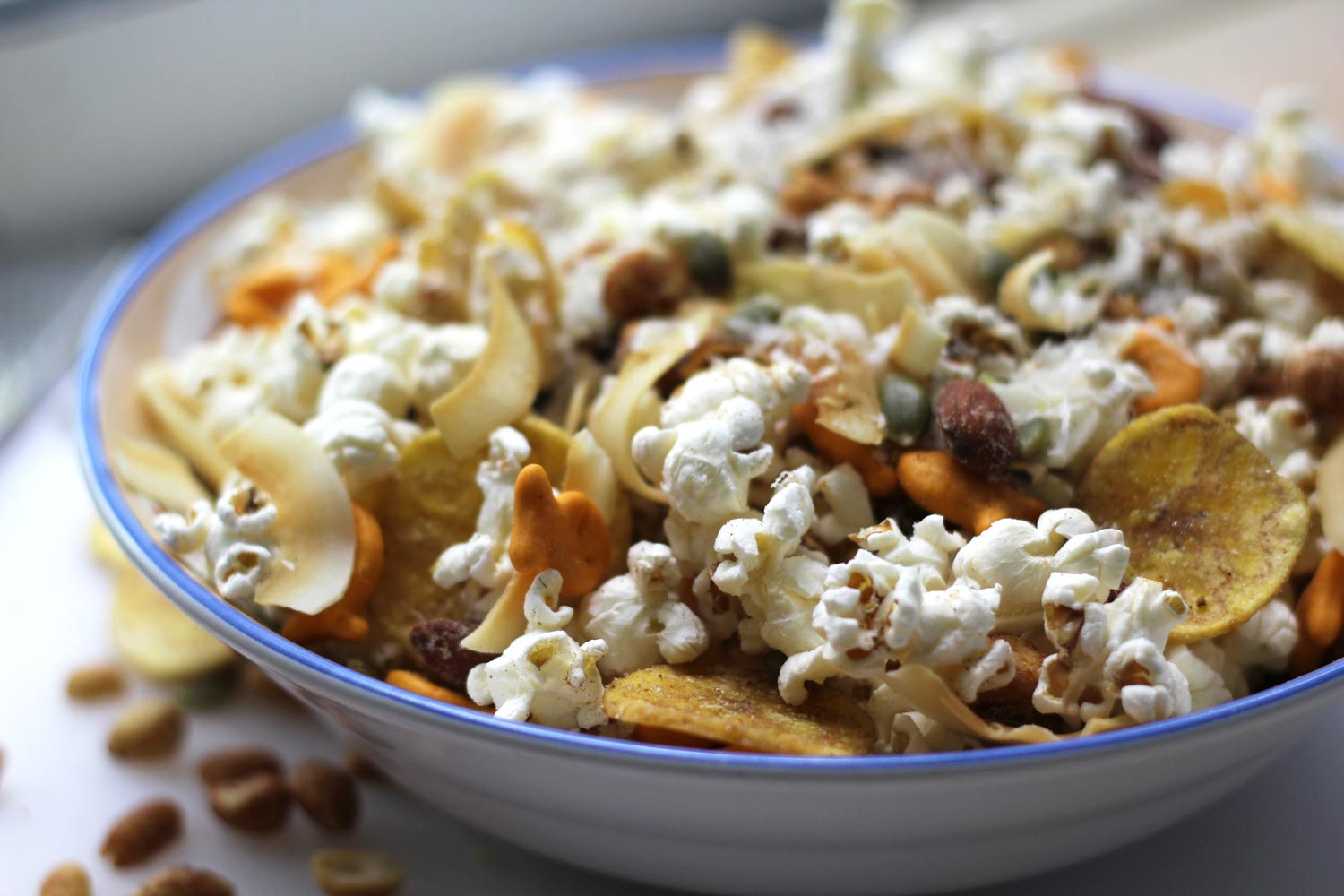 Luckily tropical storm Erika weakened to little more than some powerful thunder and a brilliant lightning display when it finally made landfall in the Florida Keys. Still, we were stuck inside and bored. Our very own tropical depression.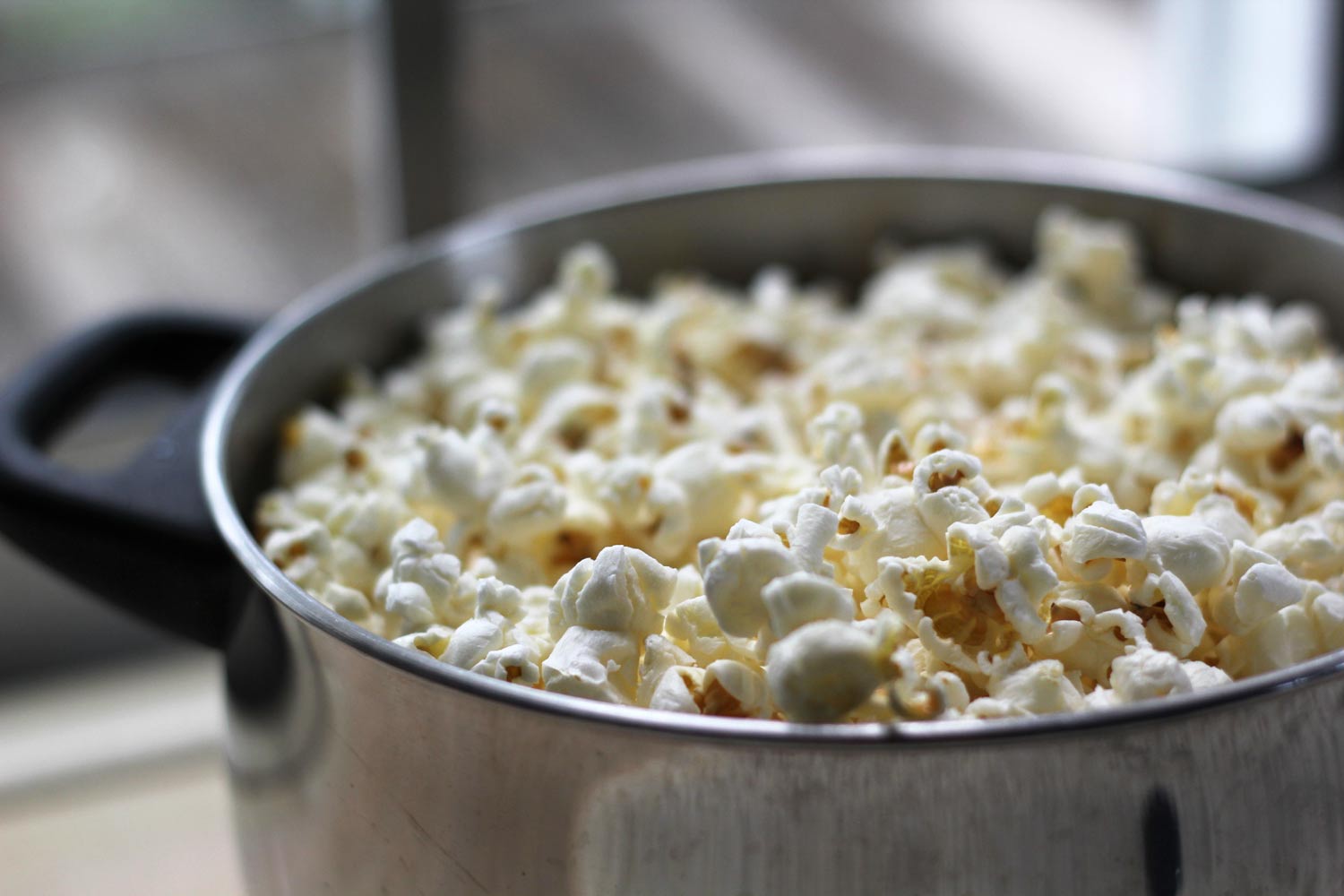 With nothing else to do, I tinkered around the kitchen. I started with a batch of coconut oil popcorn, the perfect snack for a rainy day.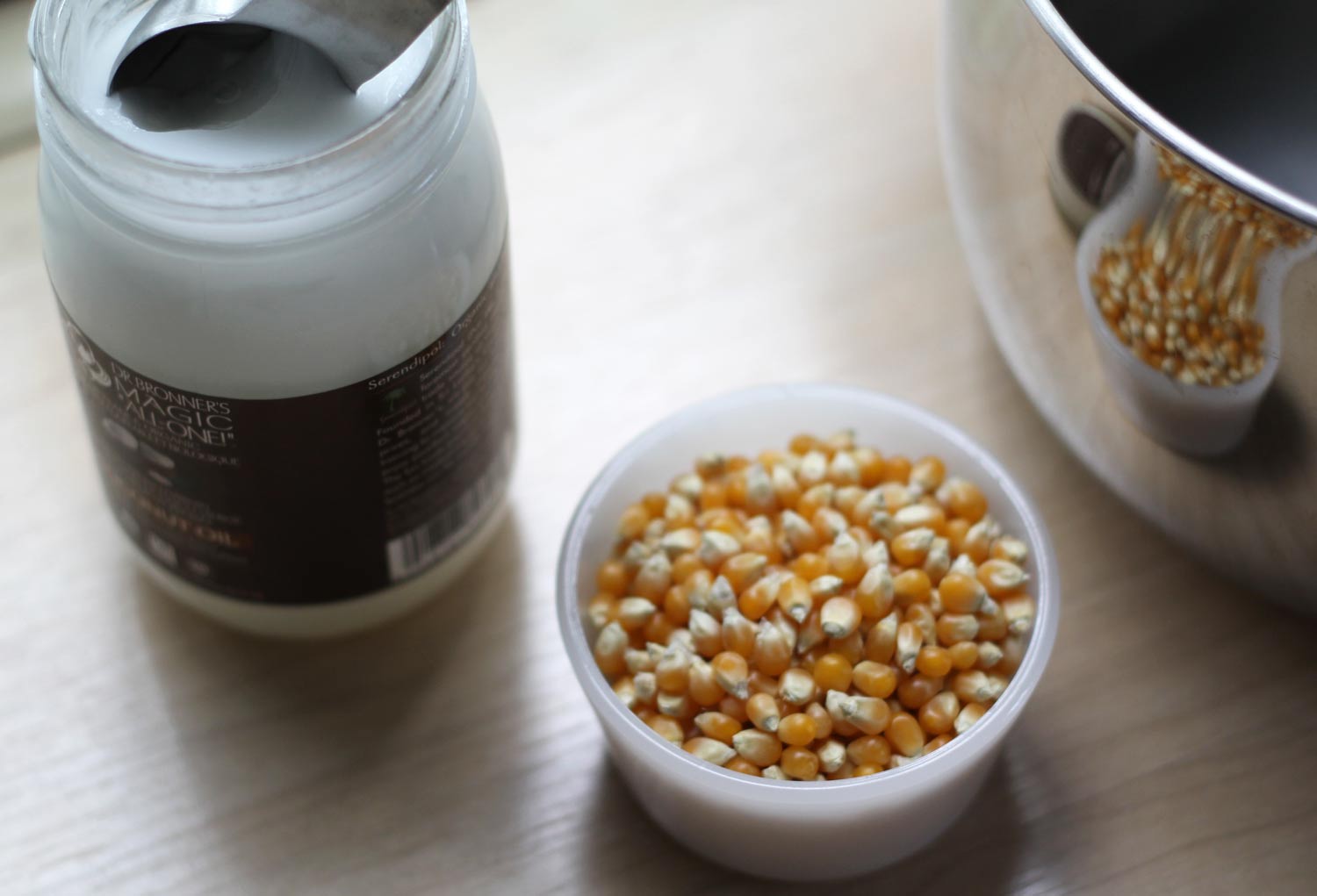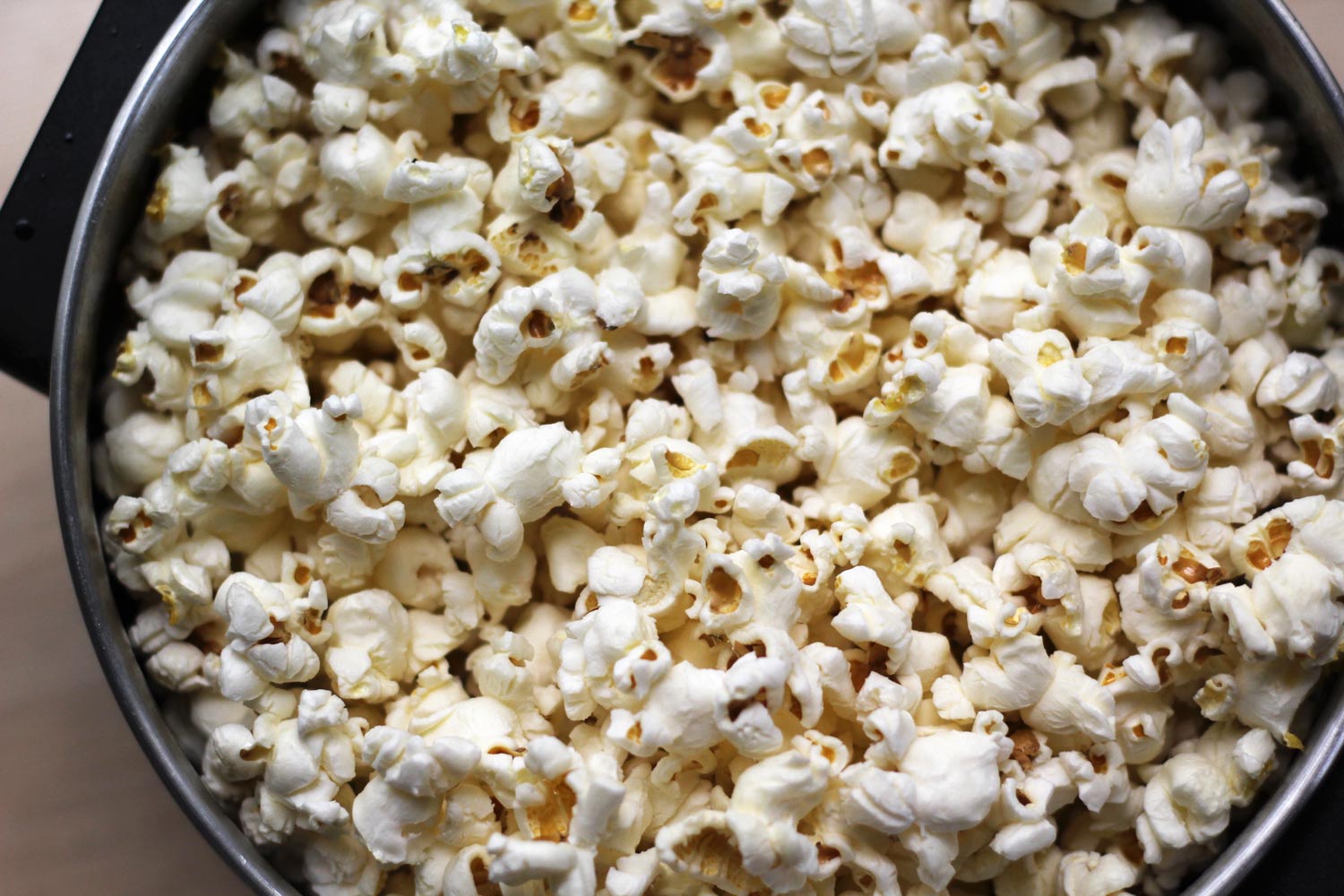 The recipe below will show you a no-fail method for perfect stovetop popcorn. In 3 minutes it's ready to customize with your own favorite flavors.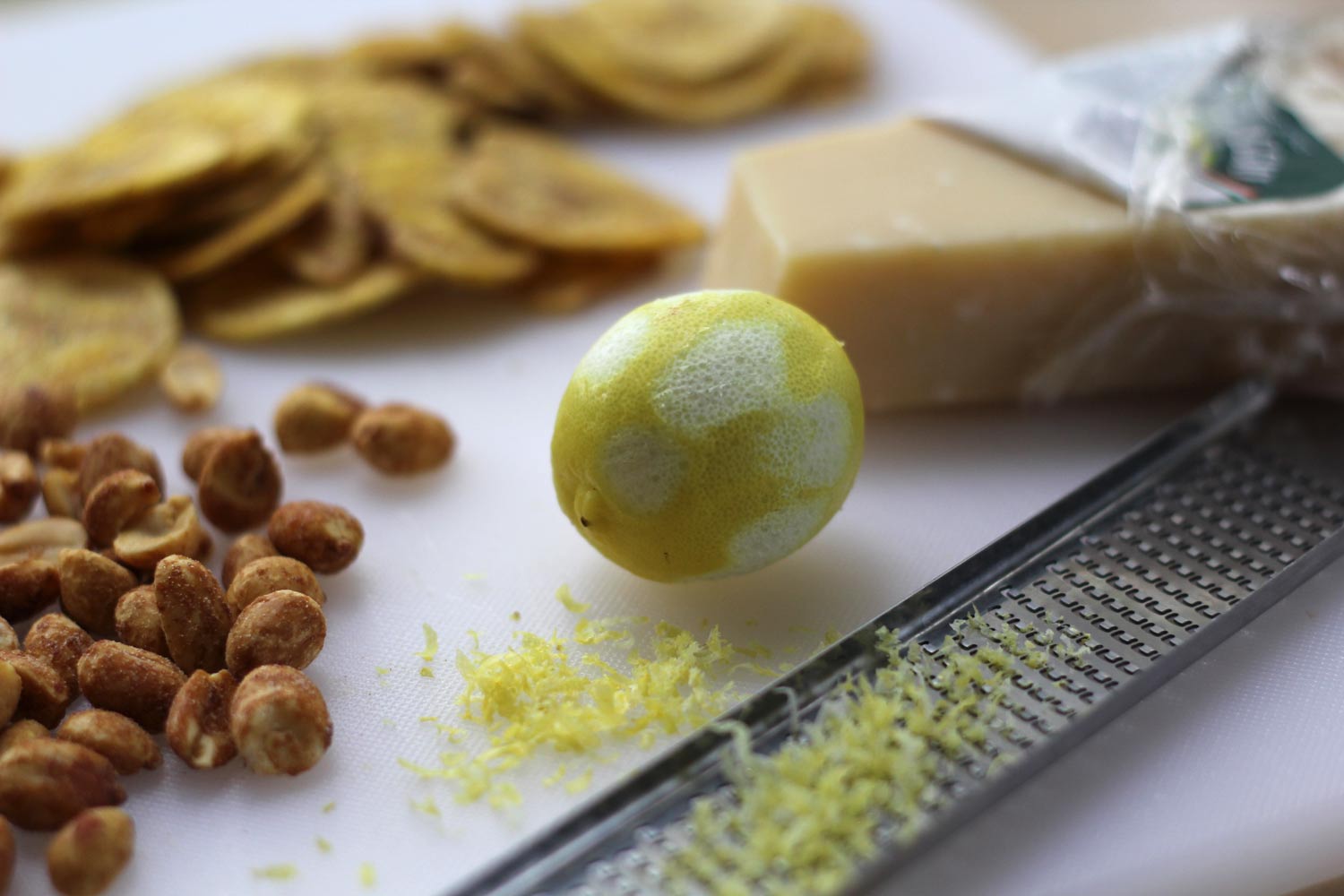 Have you ever heard of Hawaiian Hurricane Popcorn? It's a popular snack originating from a food cart in Kaneohe, Hawaii. It's seasoned with seaweed, rice crackers, and cheeses for an addictive crunchy snack. Now you can find it packaged and sold at grocery stores.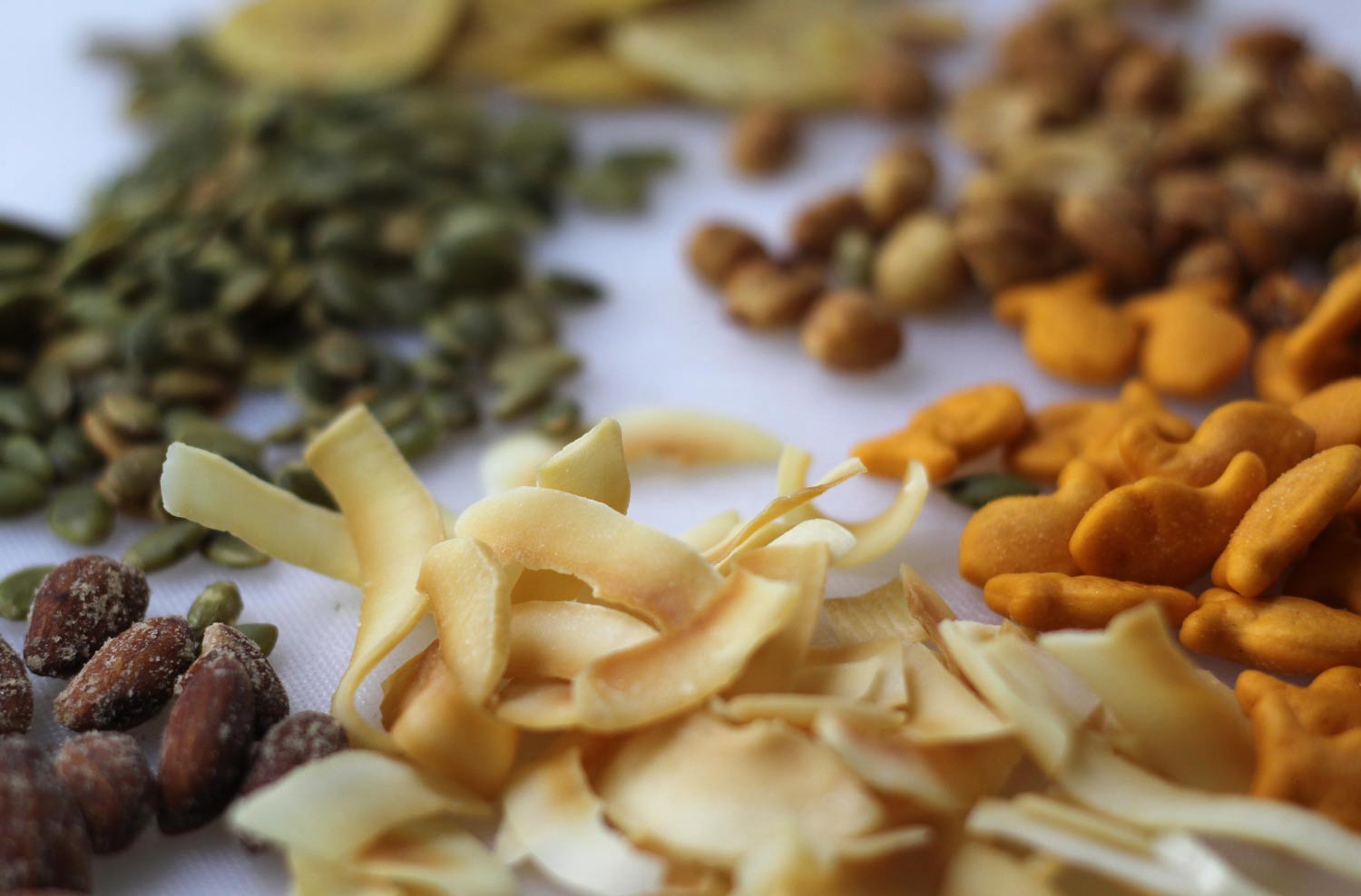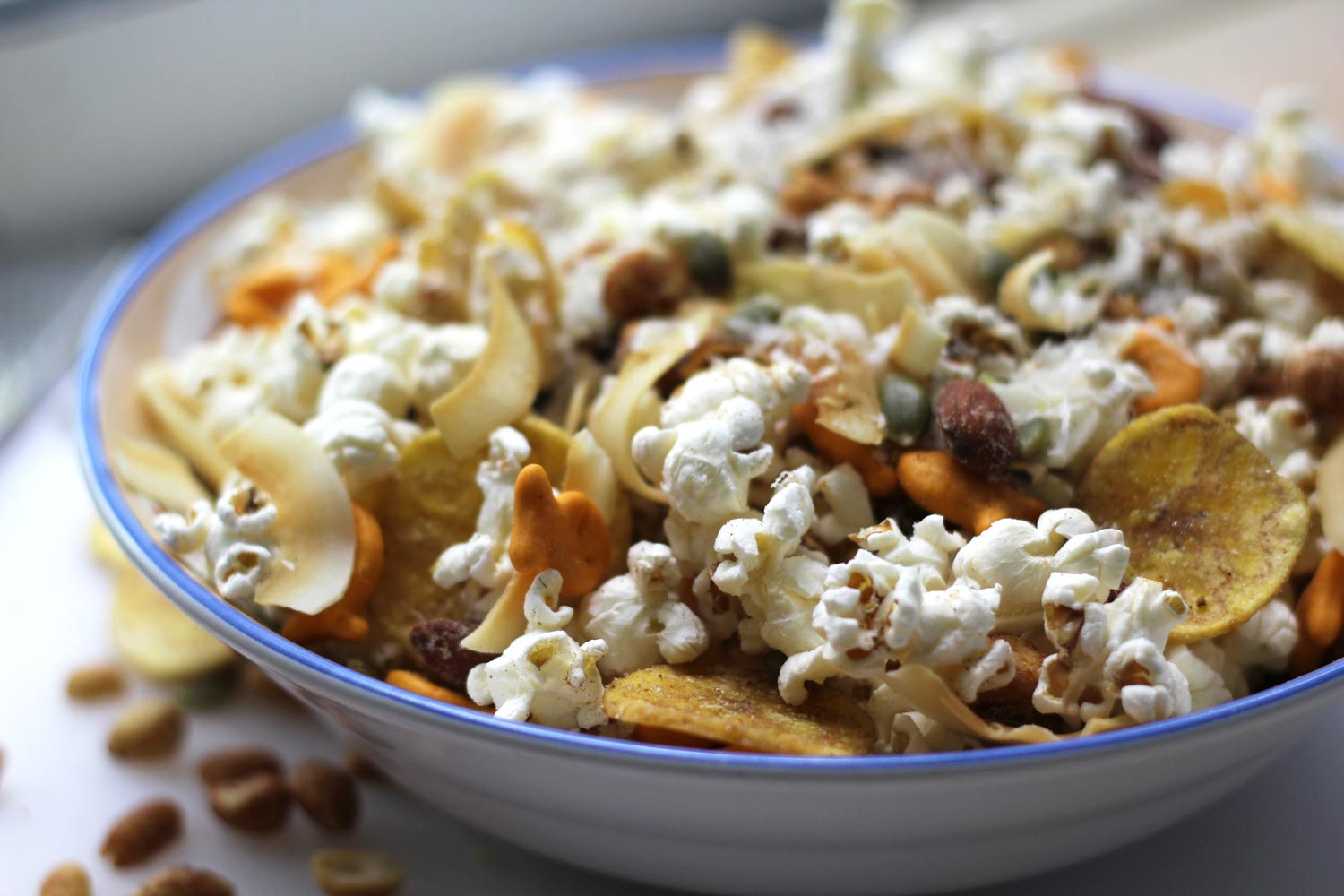 This hurricane popcorn creates that same effect by raiding a Florida pantry. It's flavored with Everglades Seasoning, grated parmesan, and key lime zest. Next add some nuts, pepitas, coconut chips, and cheesy crackers, or whatever else you find in there. Shake it all up in a paper bag and get your snack on. You'll be all set to binge Bloodline or Wet Hot American Summer.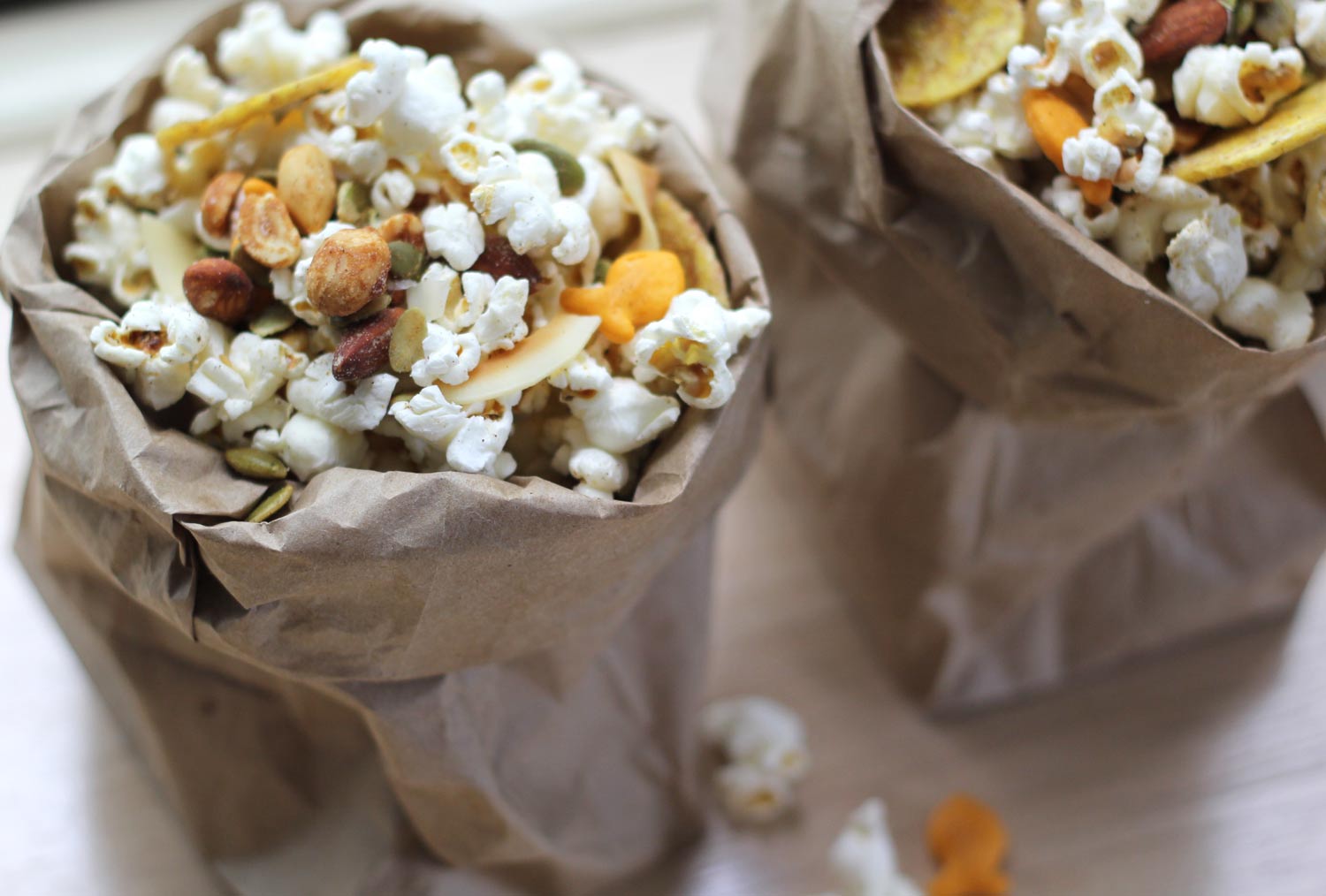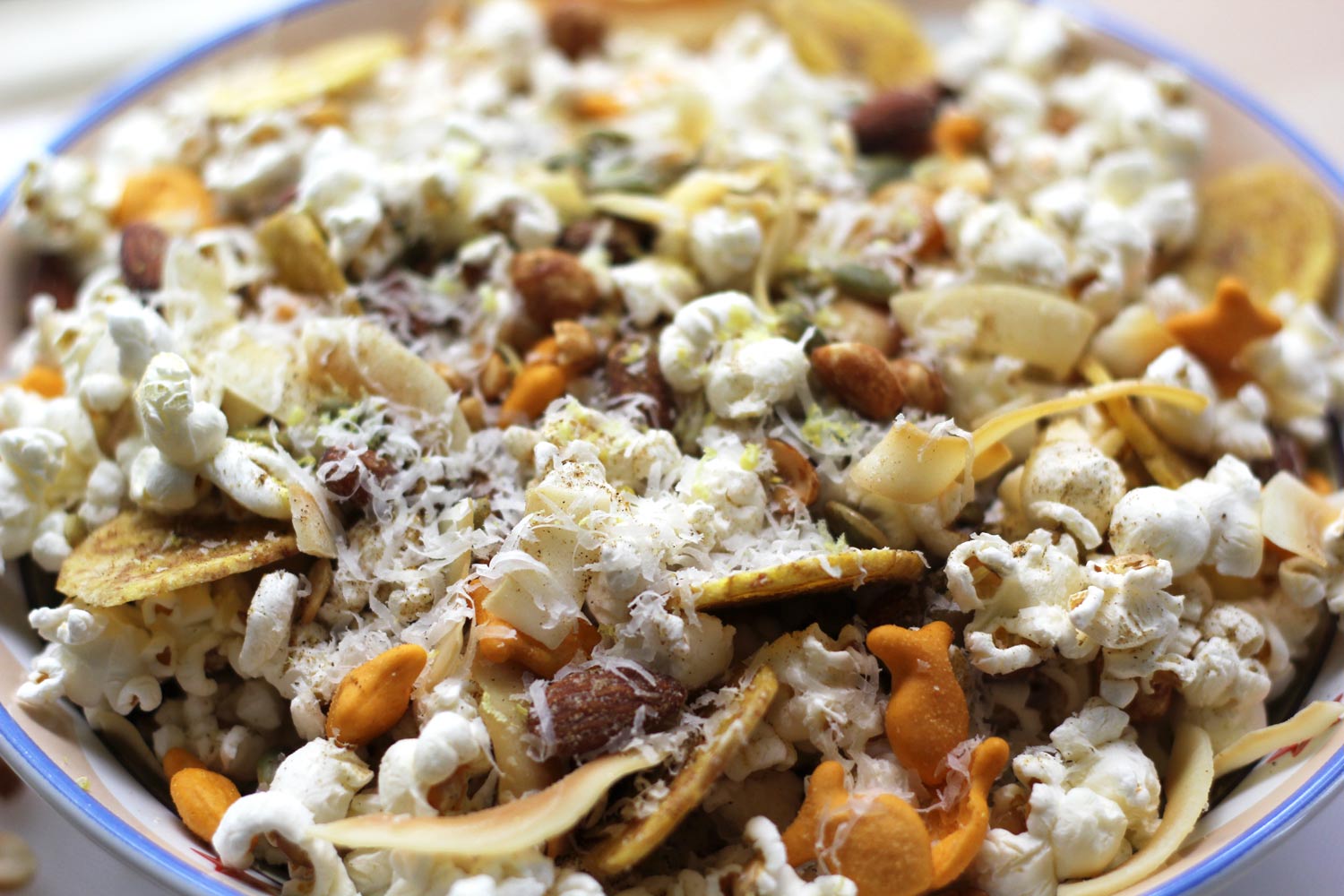 Florida Hurricane Popcorn
2015-09-01 08:39:41
Ingredients
1/2 cup popcorn kernels
3 tablespoons coconut oil
1/2 cup grated parmesan
zest of 2 key limes or 1 Persian lime
1-2 tablespoons Everglades seasoning*
1/2 cup smoked almonds
1/2 cup honey-roasted peanuts
1/2 cup coconut chips
1/2 cup plantain chips
1/2 cup cheese crackers
1/3 cup pepitas
2 tablespoons melted butter, optional
Instructions
Place a 4-quart pot or dutch oven with a tight-fitting lid over medium heat. Add the coconut oil plus a few kernels of popcorn. (Use a splatter screen or stand back). Once all these test kernels are popped, remove them from the pot with a slotted spoon. Add the 1/2 cup of kernels and put a lid on the pot. Remove it from the heat for 30 seconds, then place it back on the burner for 2 minutes. Use a timer if you don't want burnt popcorn. Remove the popcorn from the heat. Take the lid off the pot and give it a big stir to release the steam. Scoop it into paper bags or pour it in a large bowl.
Sprinkle the popcorn with parmesan, lime zest, and Everglades seasoning, to taste. Next add the nuts, chips, crackers, and pepitas. Drizzle with melted butter, if using. Shake or stir it up.
Notes
*look for the one without MSG
**Leftover popcorn gets stale quickly. Your best bet is to keep it in a paper bag, folded closed.
Suwannee Rose https://suwanneerose.com/