When my friend Matt planted a gigantic bowl of this salsa on my kitchen counter, everyone gathered around to oooh and ahhh. Matt is known for making the best mango salsa on Pine Island (an island famous for its mangos).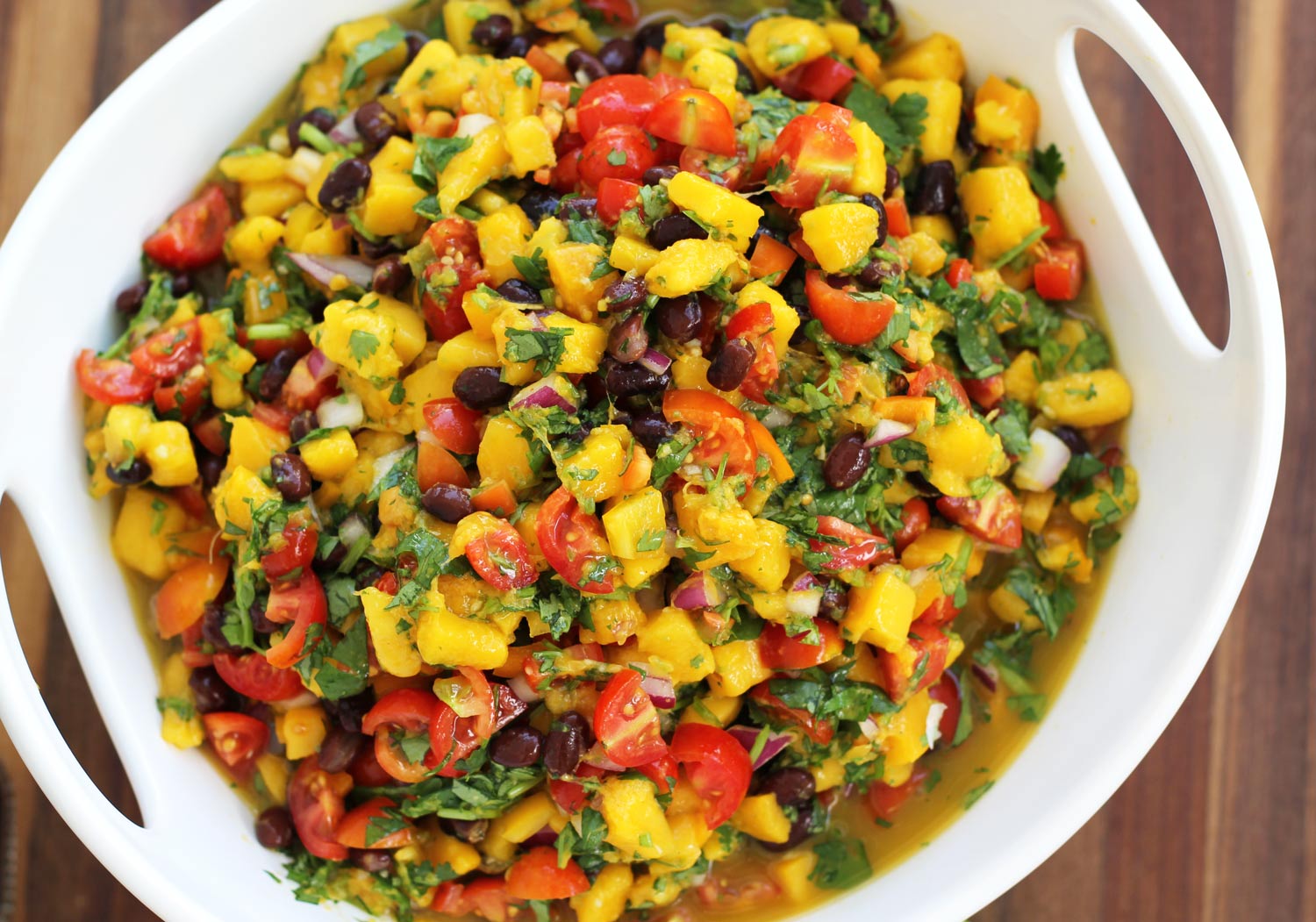 It was entered in Mango Mania's recipe contest three times and it won three times. This stuff is outstanding. You'll be caught off-guard if you were expecting a super-fruity, sweet little rainbow. No, this packs a punch. Let me taste another scoop so I can explain more…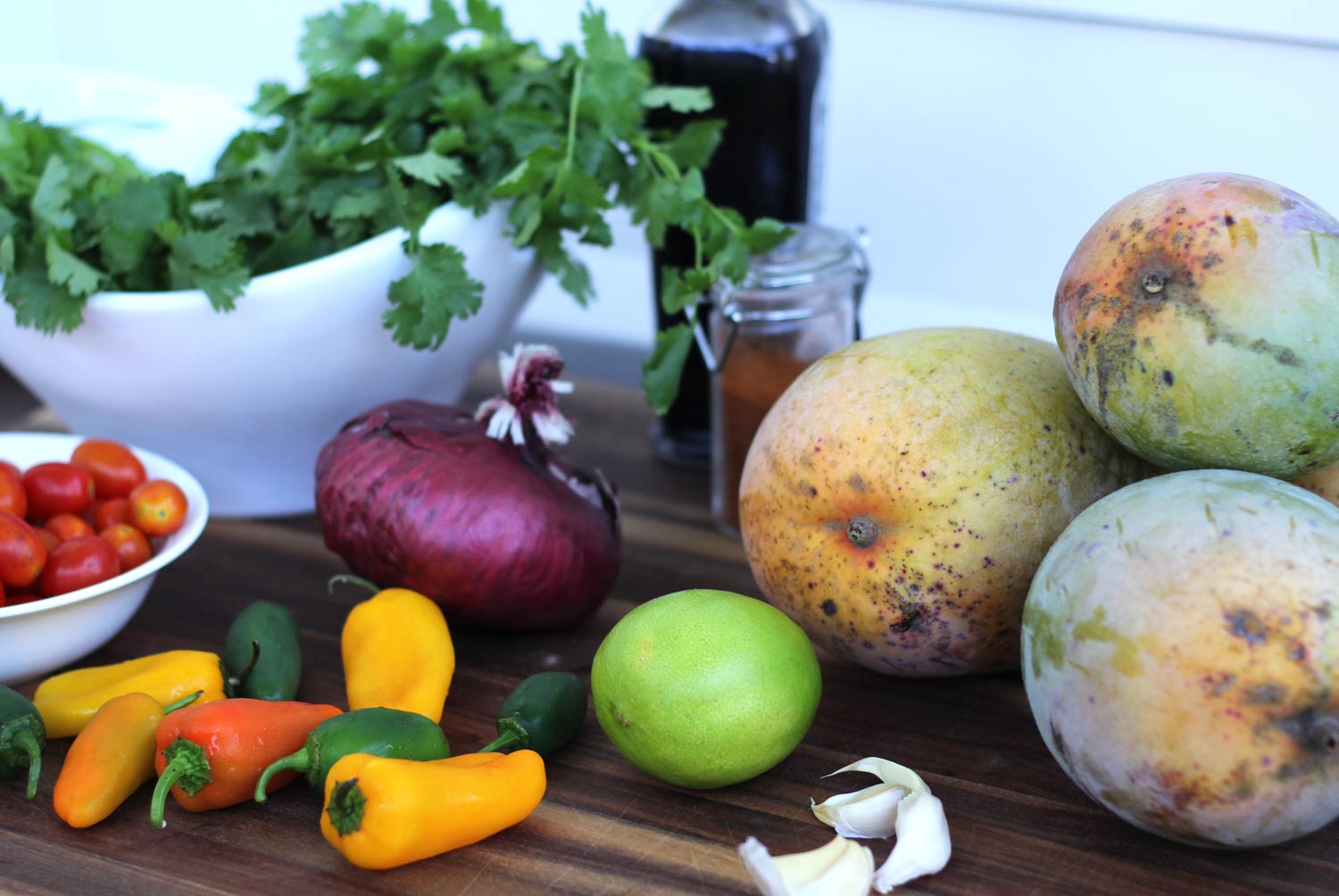 I've been looking for the best mango salsa for years. I thought I knew what I was looking for. I prefer fresh ingredients, not cooked, and I like a lot of color. Lime juice, hot peppers, and cilantro are all important.
Matt's salsa had all that, but there were some secrets beyond the ingredients I could see. I never would have guessed them all. Not only did I get the recipe, but he's allowing me to share it with all of you. One factor that makes it exceptional is the savory, umami element, which adds depth and an addictive nature. This is achieved with Lawry's seasoned salt, Worcestershire sauce, tomatoes, black beans, and balsamic vinegar. Next up is the size of the ingredients. Each one is carefully cubed, diced, or minced. No sloppy chunks and big bites of a single ingredient. Instead you get the full range of flavor in each bite.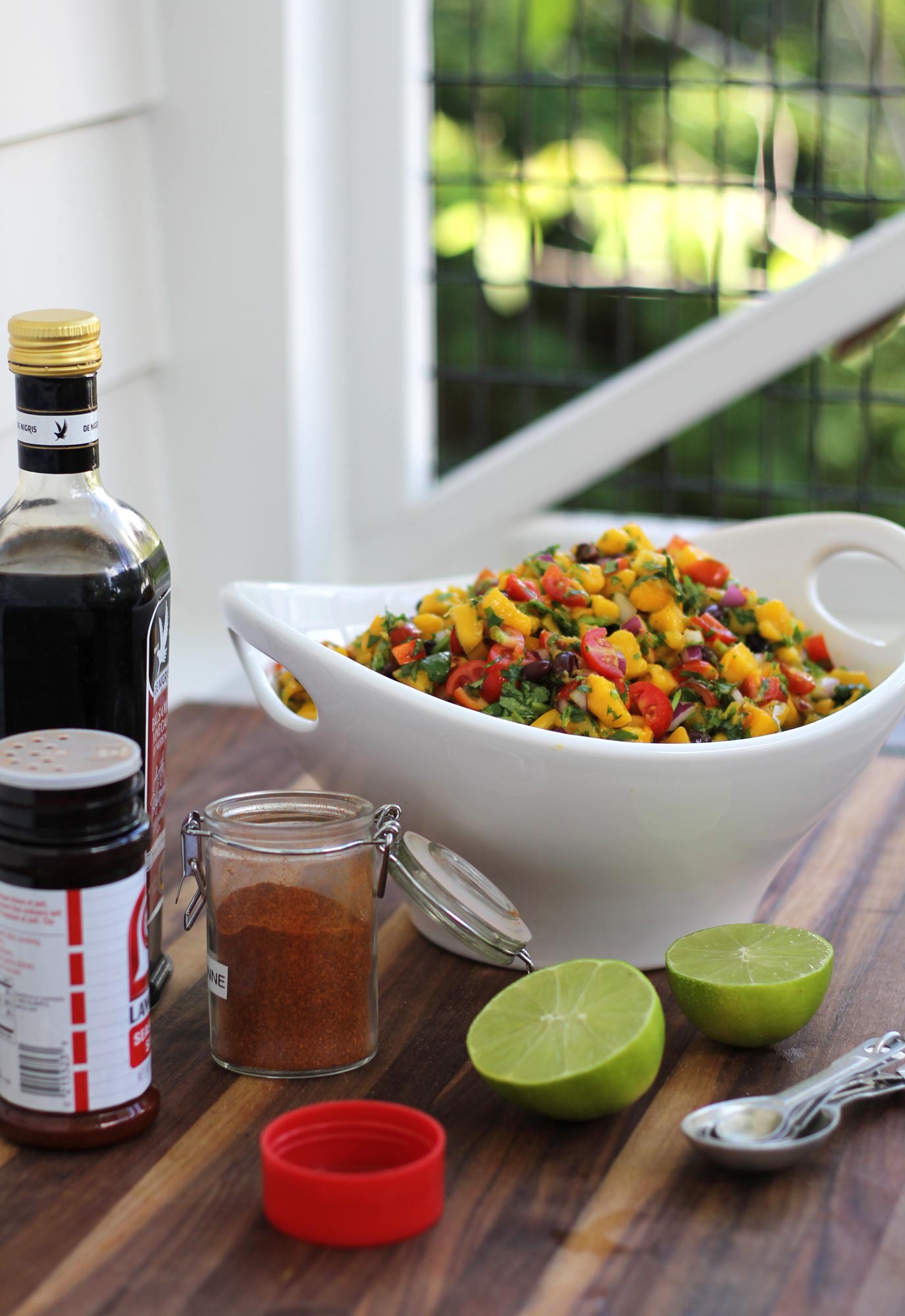 When Matt makes mango salsa, he makes enough for a big crowd. That's the kind of guy he is. You could divide the recipe, but I think you should have a party and share it with friends.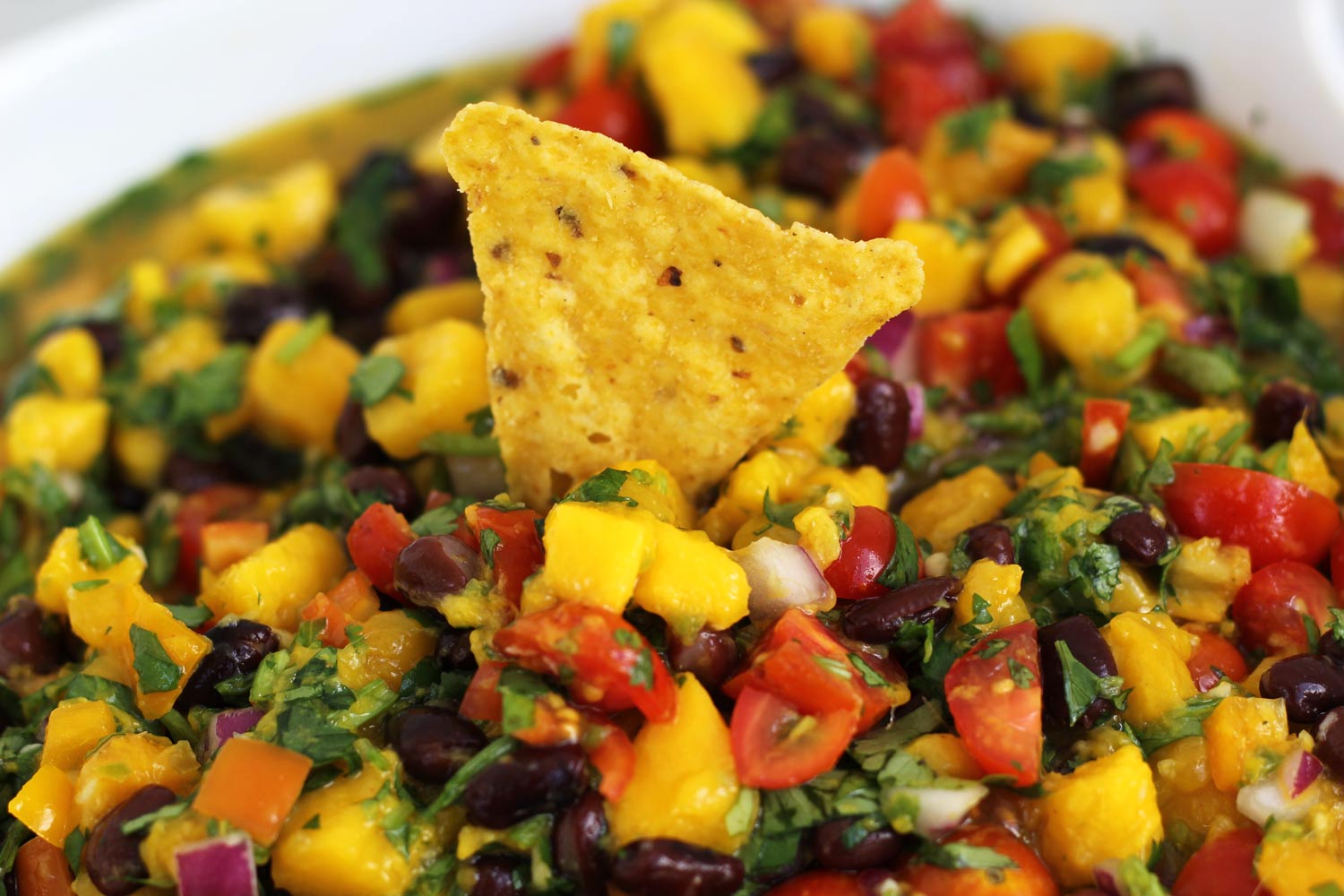 Even after burgers and ice cream, people were still walking by this bowl for one more chipful.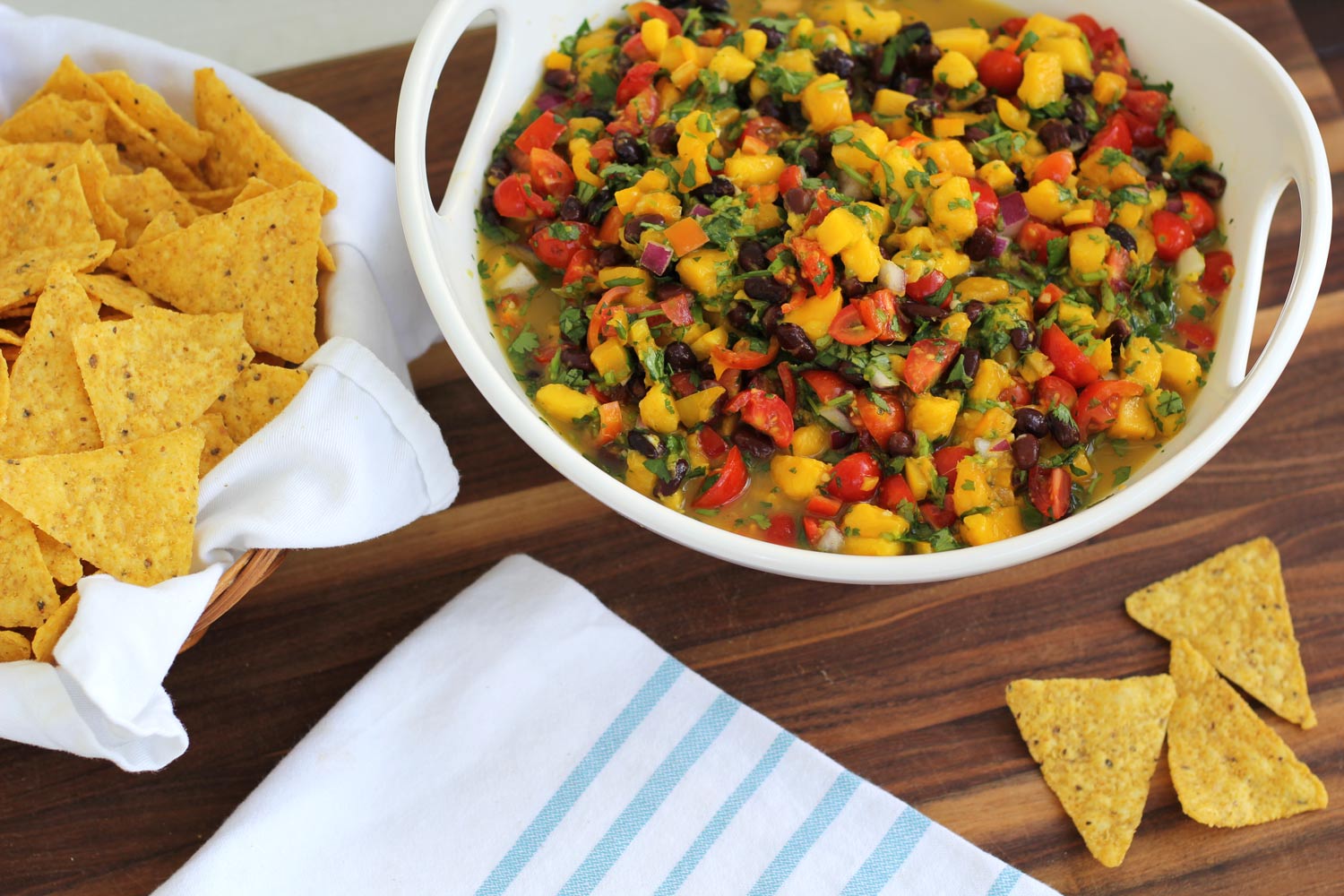 Matt's Mango Salsa
2015-08-28 07:53:33
Ingredients
5 ripe mangos*
1/2 teaspoon cayenne pepper
4-5 garlic cloves
2-3 jalapeños
1 pickled jalapeño
Lawry's seasoned salt, to taste
cumin, to taste
1/2 large red onion, diced small
4 small orange sweet peppers, diced small
5 cups cherry tomatoes, diced
2 bunches cilantro, finely chopped
2 cups black beans, drained and rinsed
juice of 1 lime
3 tablespoons balsamic vinegar
3-4 tablespoons Worcestershire sauce, to taste
Instructions
Slice the cheeks off the mangos and scoop out the fruit with a spoon. Slice each cheek into even cubes. Slice off the remaining strip of fruit on each side of the mango pits, remove the peel, and cube those as well. Sprinkle the mango with cayenne pepper.
Combine the garlic with the fresh and pickled jalapeños in a food processor. Pulse until finely minced.
Fold minced garlic and jalapeños into the mango cubes. Season with Lawry's seasoned salt and cumin, to taste (start with 2 teaspoons of each).
Fold in the onion, peppers, tomatoes, cilantro, and black beans.
Use a spoon to juice the lime over the bowl, pulp and all.
Add the balsamic vinegar and Worcestershire sauce. Blend and season with more Lawry's seasoned salt, cumin, and Worcestershire sauce to taste.
Notes
Ideally, make this a couple hours before serving. The flavors really come together as it rests.
*Matt uses Kent mangos. These yield about 2 1/2 cups of cubed fruit each. Whatever mangos you use, make sure they are perfectly ripe.
Suwannee Rose https://suwanneerose.com/