"The Florida in my novels is not as seedy as the real Florida. It's hard to stay ahead of the curve. Every time I write a scene that I think is the sickest thing I have ever dreamed up, it is surpassed by something that happens in real life." –Carl Hiaasen
Perhaps a pandemic in the middle of hurricane season? Once again, we've entered uncharted territory here in Florida, even by Hiaasen standards. (A subscription to the Miami Herald is worth every penny just to read his column.) Today it was announced we're under a state of emergency for another 60 days, but there's no mask mandate and Disney's open. Cool.
Just when we think we've reached peak Florida Man, he says hold my beer…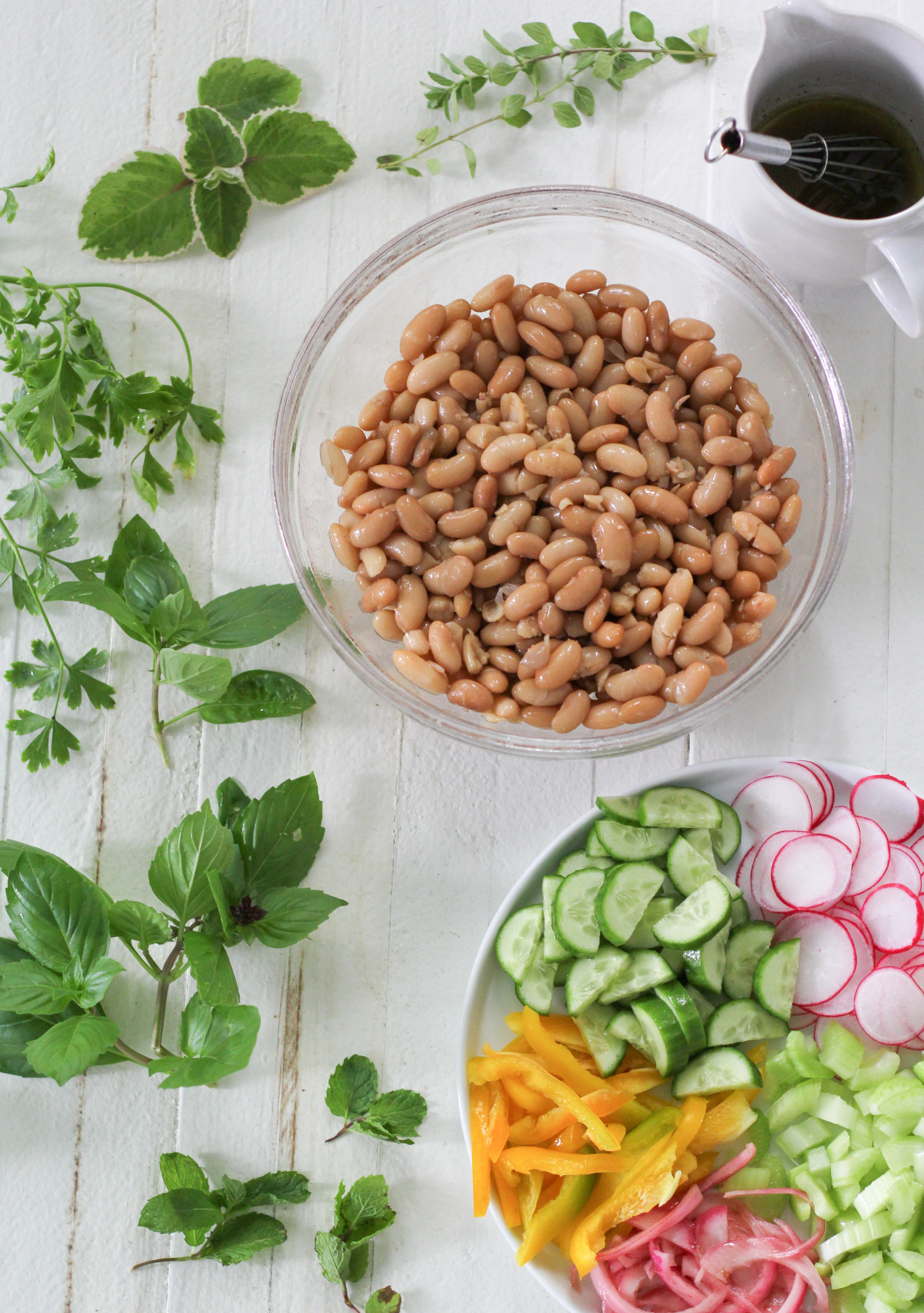 And for every Florida season, even this very special one, I have recipes for you. This is the food you need right now. It will sustain you, at least physically. It's also adaptable.
It uses the simplest, cheapest, healthiest pantry staple: beans. They make the best salads on the hottest days of summer. I'm always stocked up on my favorite varieties from Rancho Gordo, but I keep canned ones around in case the power goes out. Any type, any color. If you go with canned, you won't have to cook. Cool beans.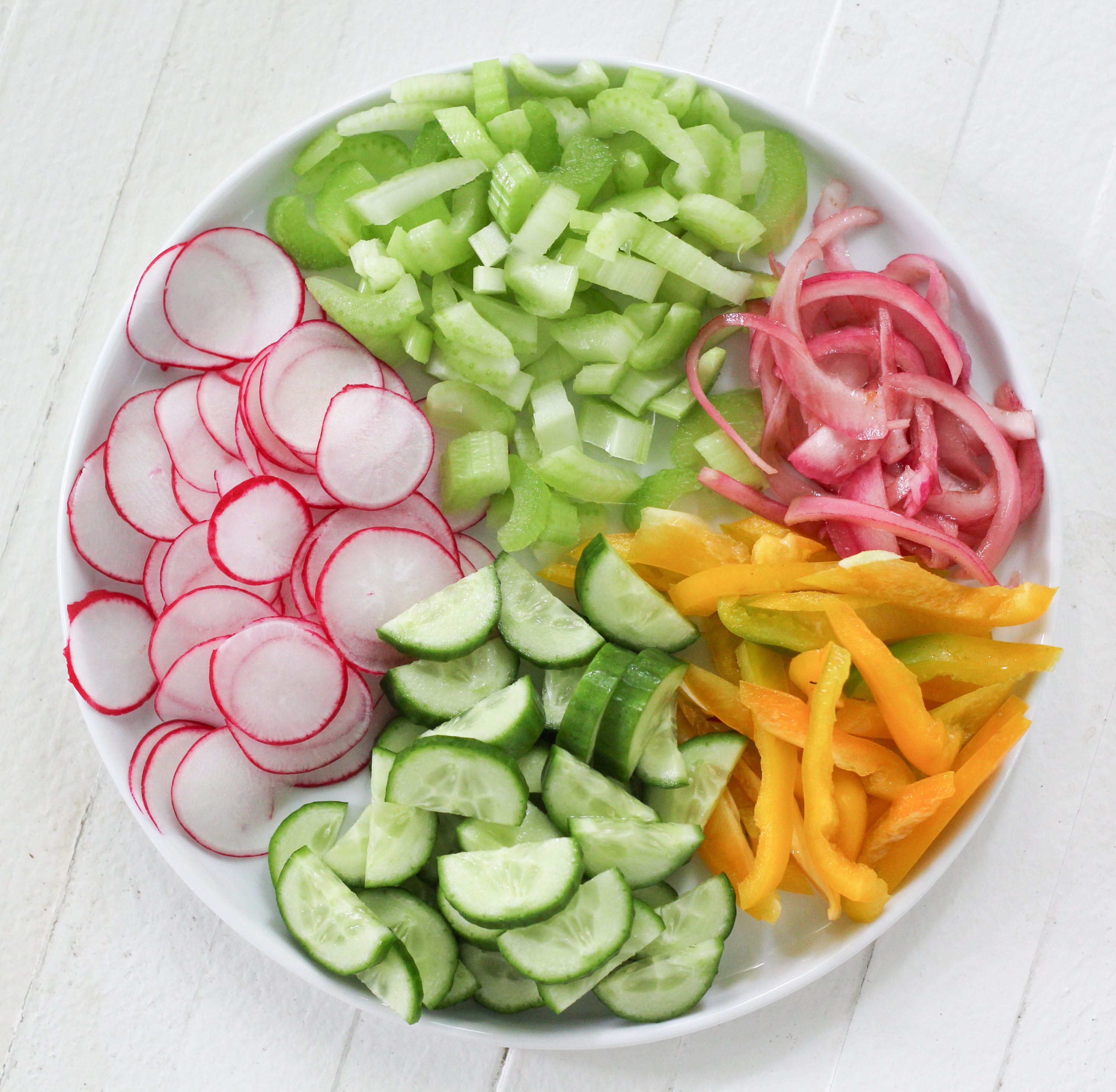 Chop up whatever fresh, crunchy vegetables you have on hand (about 2 cups total). Season them with a generous sprinkle of salt. Pickled red onions add a little zing, and you can find my recipe for them here. Whisk up the dressing. Toss in a handful of herbs. Crumble on some feta if you like.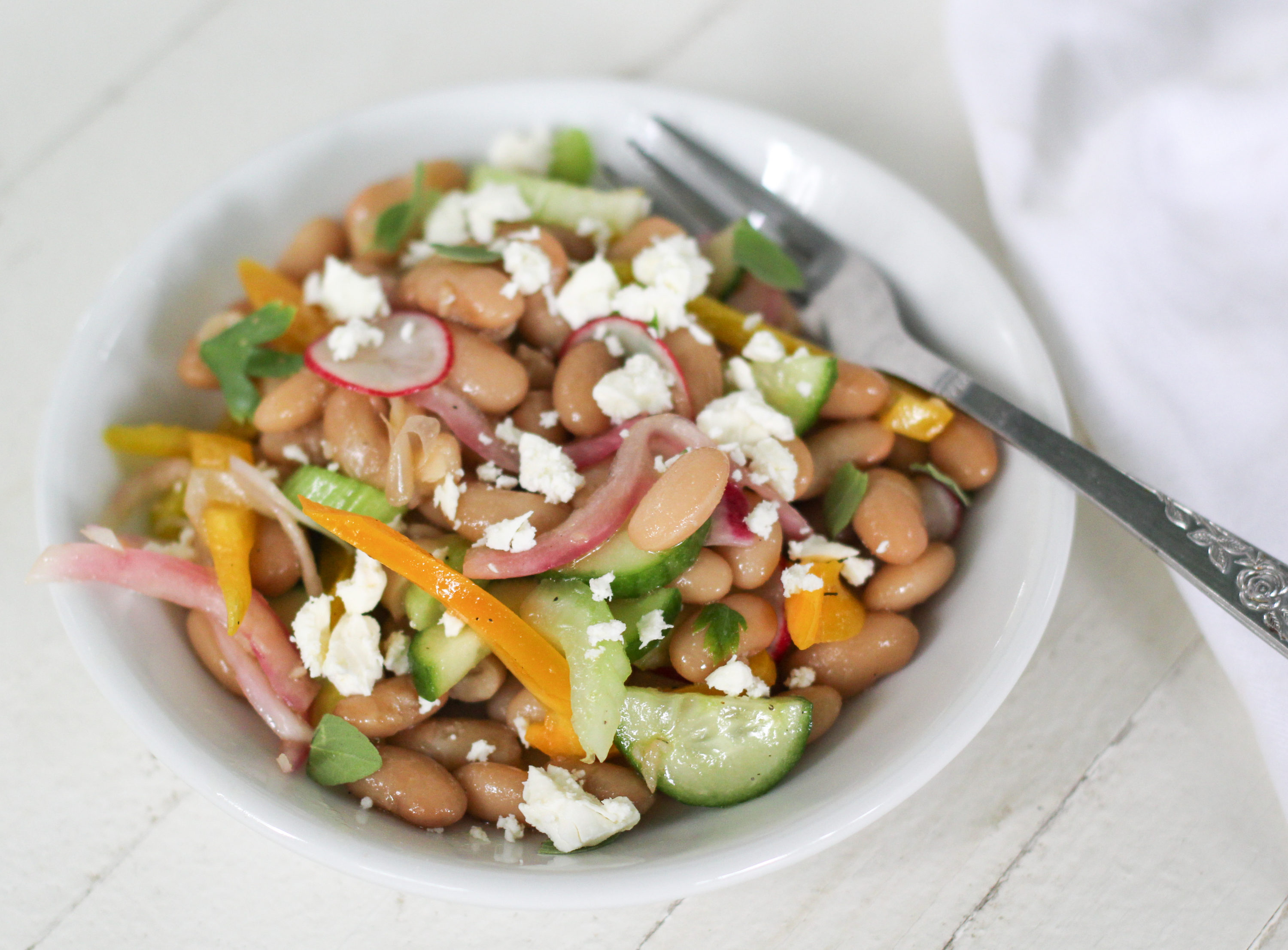 Enjoy and keep your cool.
Cool Beans Salad
1 1/2 cups cooked or canned beans
1/2 cup sliced celery
1/2 cup sliced cucumbers
1/2 cup sliced radishes
1/2 cup sliced bell peppers
1/4 teaspoon salt
1/4 cup pickled red onions
handful of herbs, chopped
1/4 cup crumbled feta
For the dressing:
1/2-1 teaspoon salt (use less for canned beans)
1/4 teaspoon black pepper
1 tablespoon red wine vinegar
2 tablespoons olive oil
Once you slice all the veggies, sprinkle them with salt.
Toss the veggies with beans, pickled red onions, and herbs.
Whisk the dressing and drizzle it over the top. Toss again.
Crumble feta over the top before serving.