Any visit to Plant City right now should involve strawberry indulgence.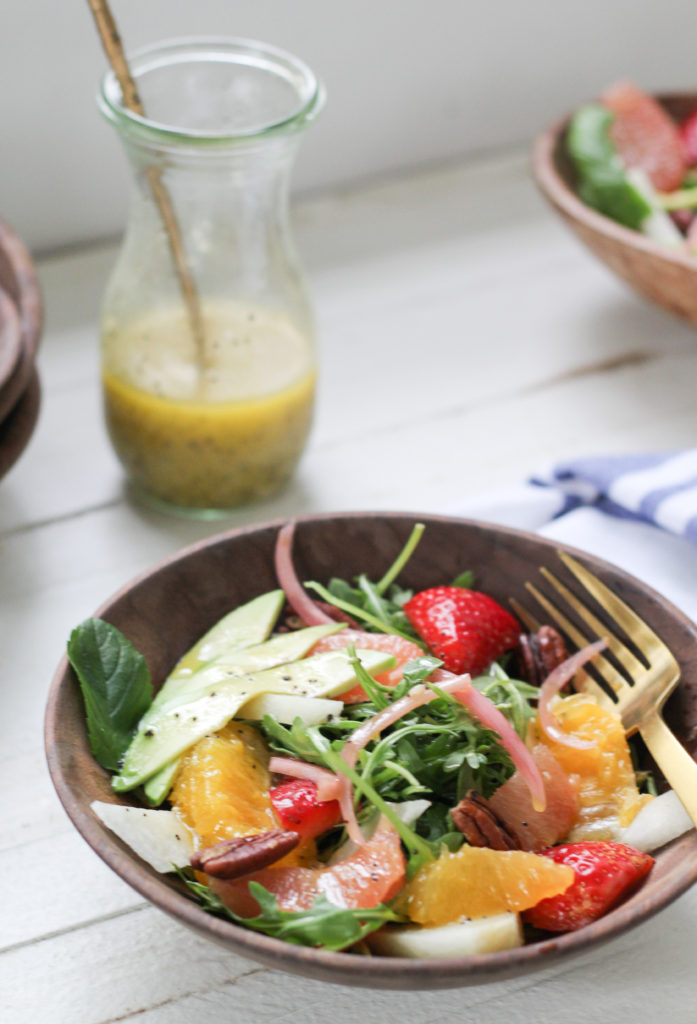 That's why we take a drive out to Parkesdale. That's why we wait in a line that wraps around the parking lot. You can smell strawberries all over town, luring you in. Whether it's a strawberry milkshake or a strawberry shortcake, you can't deny yourself once you get to Plant City strawberry heaven. There's a law against it I'm pretty sure.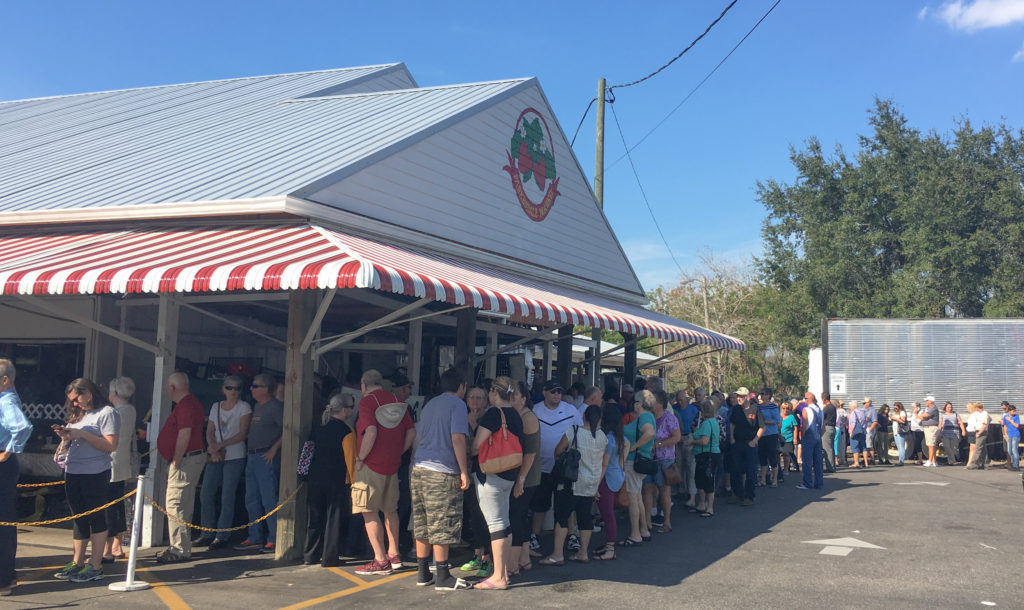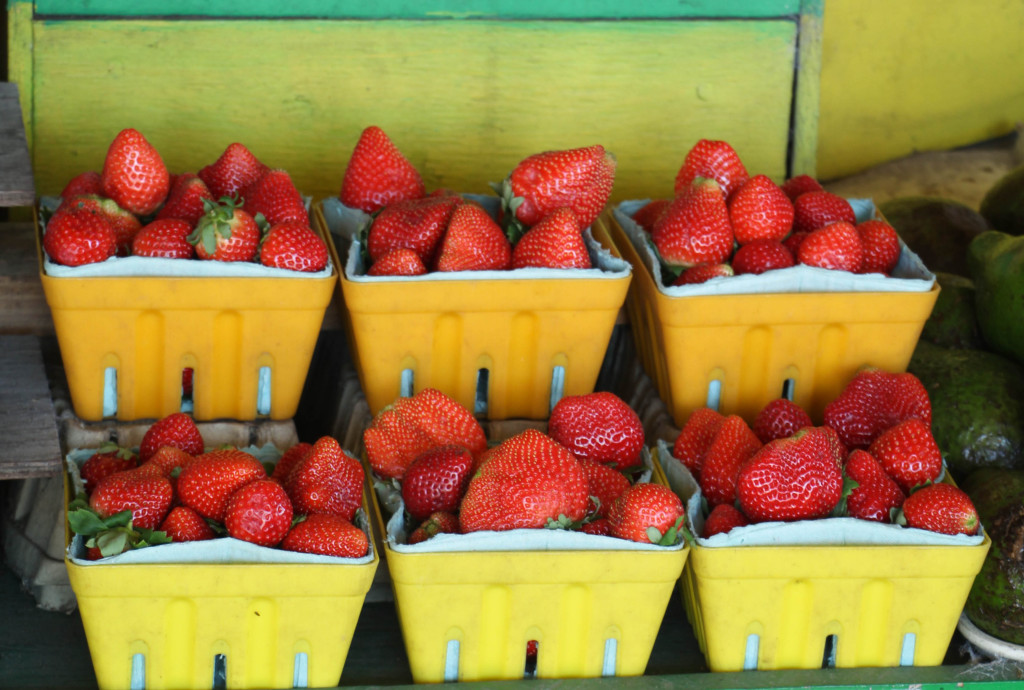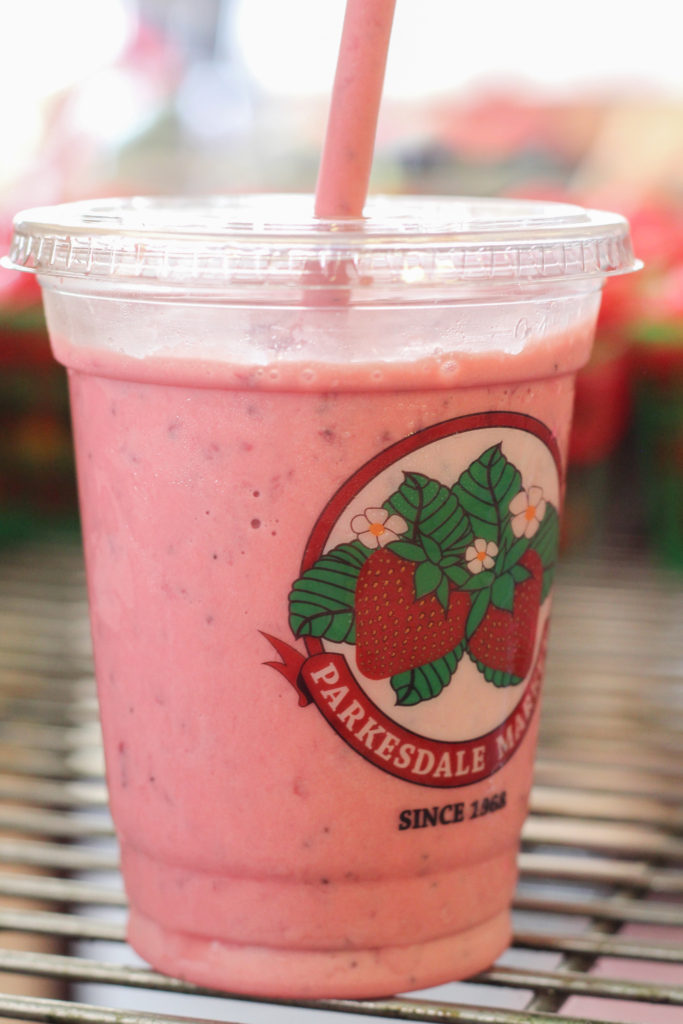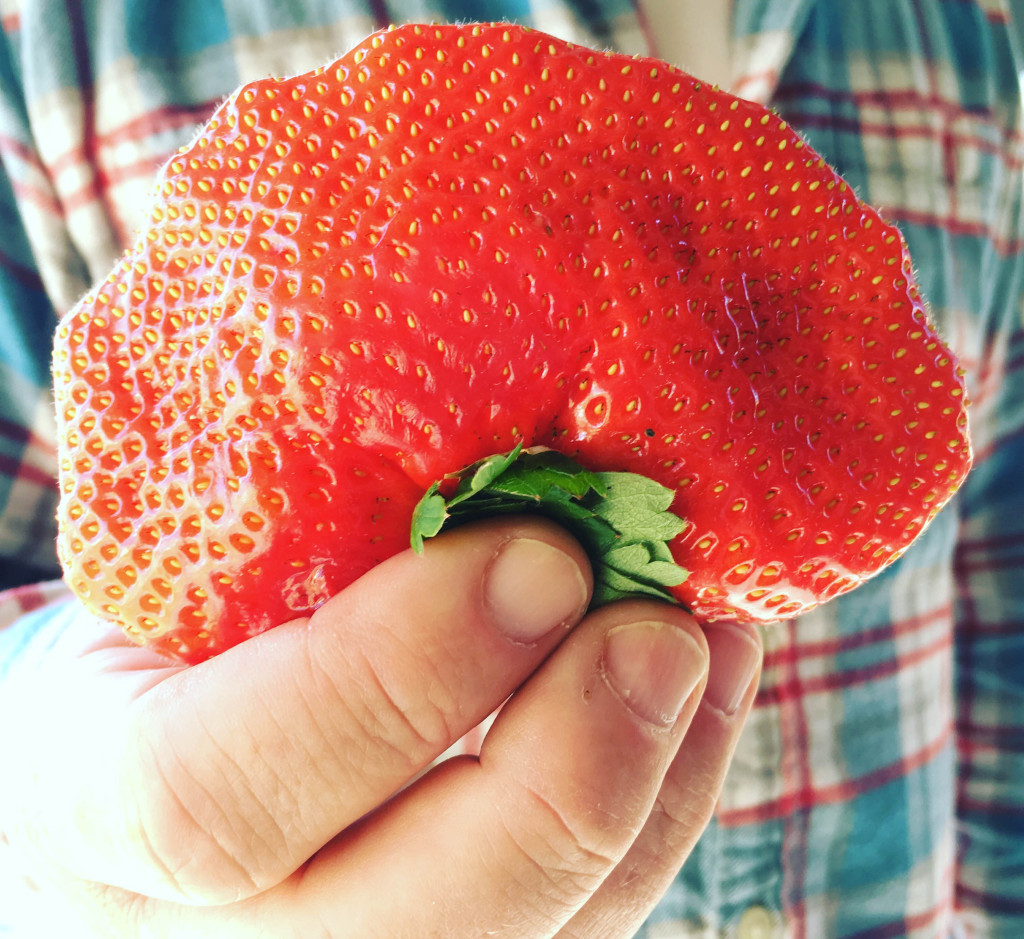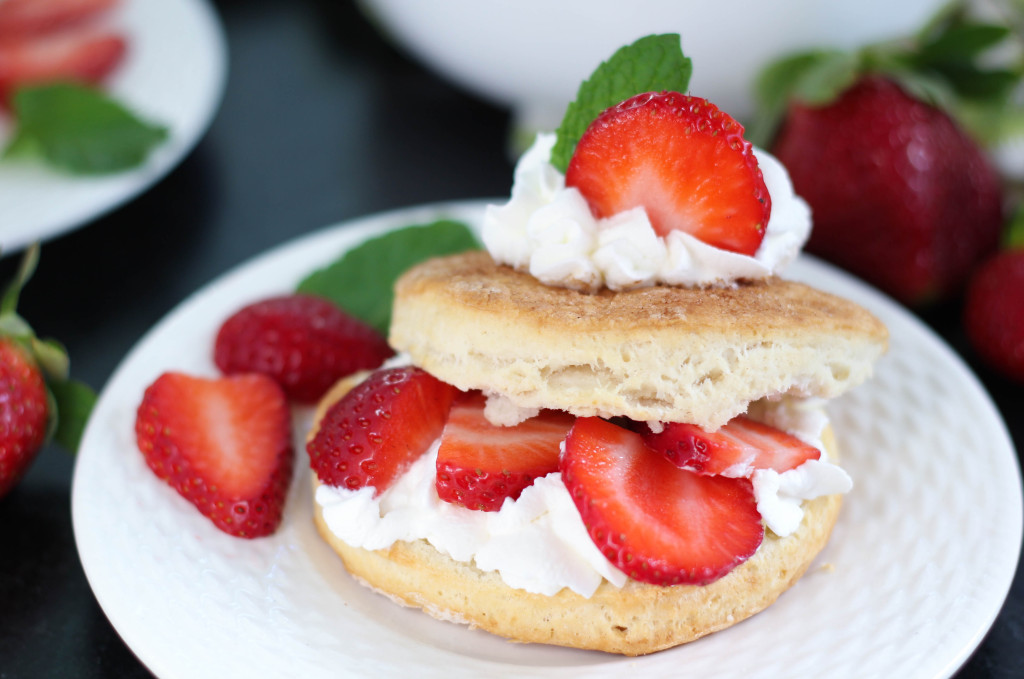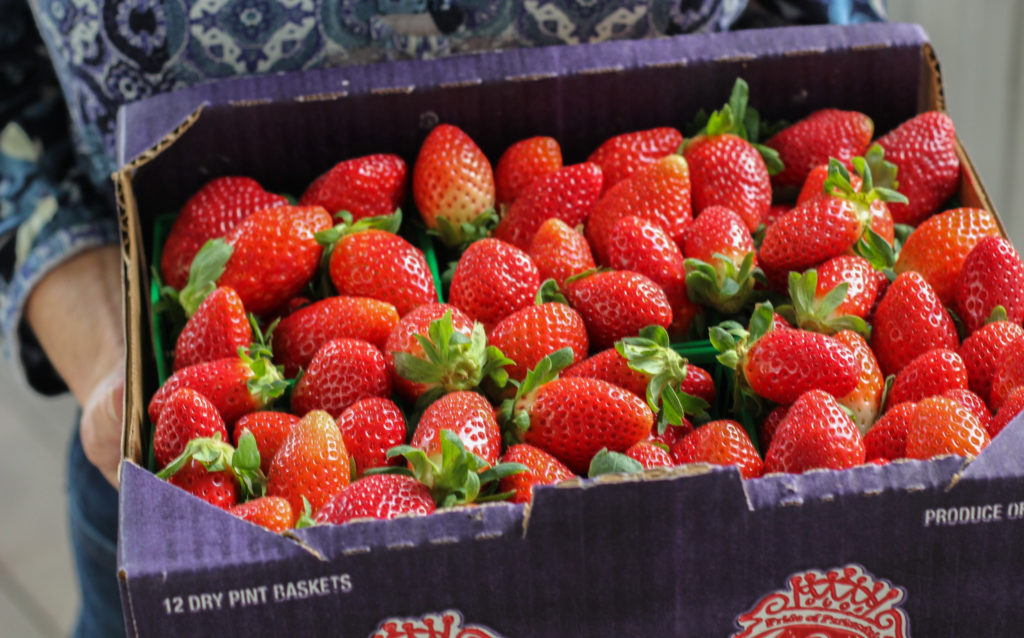 As a veteran of sugar-induced comas, I can help you recover. Once you reach the bottom of the whipped-cream cloud, you've got to stand up. I know you don't want to, but you've got to. Take a little stroll. You'll discover this giant grove stand has other offerings. It's only now, after eating a lot of them, that you can see beyond the traffic-light red berries. Of course you should select a flat to bring home, but look, there's a whole rainbow of other produce. It's still citrus season, remember? And Florida winter greens are at their best. Do yourself a favor and fill a bag with all those colors as well.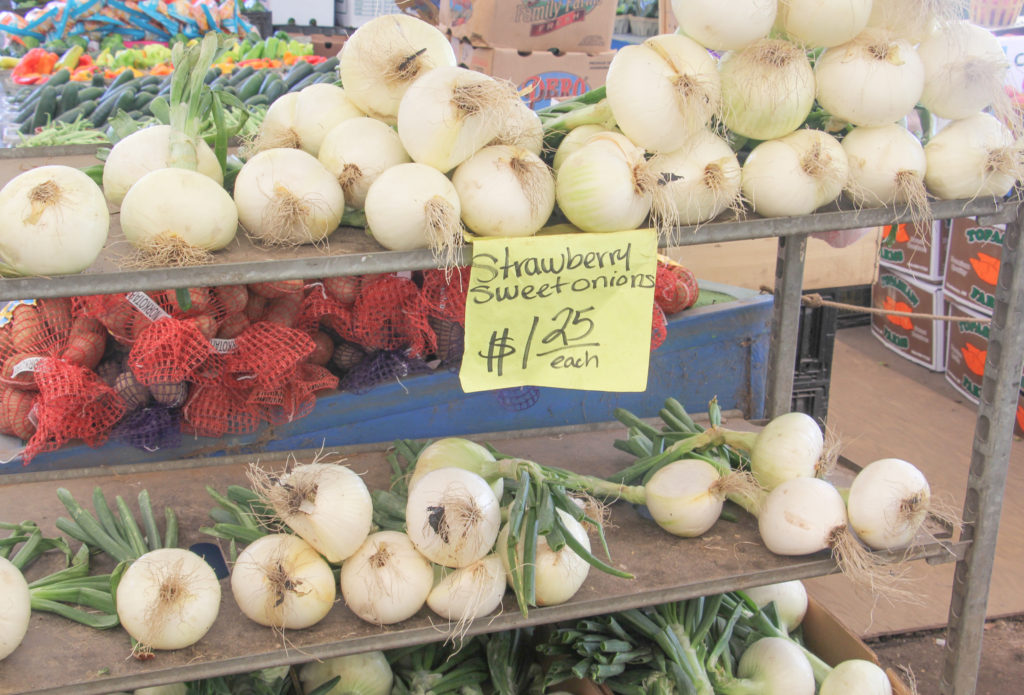 Once you get home, you'll be so thankful for a giant bowl of Plant City goodness, minus all the sweet fluff. I'm eating some version of this every day of the week right now. I love a mix of arugula and herbs, especially mint, along with citrus (suprême them so there's no pith, then squeeze the juice into the dressing), plus those ruby-red strawberries. Pickled red onions add a savory tang (bonus points if you use strawberry onions), jicama brings a crisp bite, some silky avocado for a creamy element, and a handful of toasty pecans. Got all the bases covered for texture, flavor, & color freaks alike.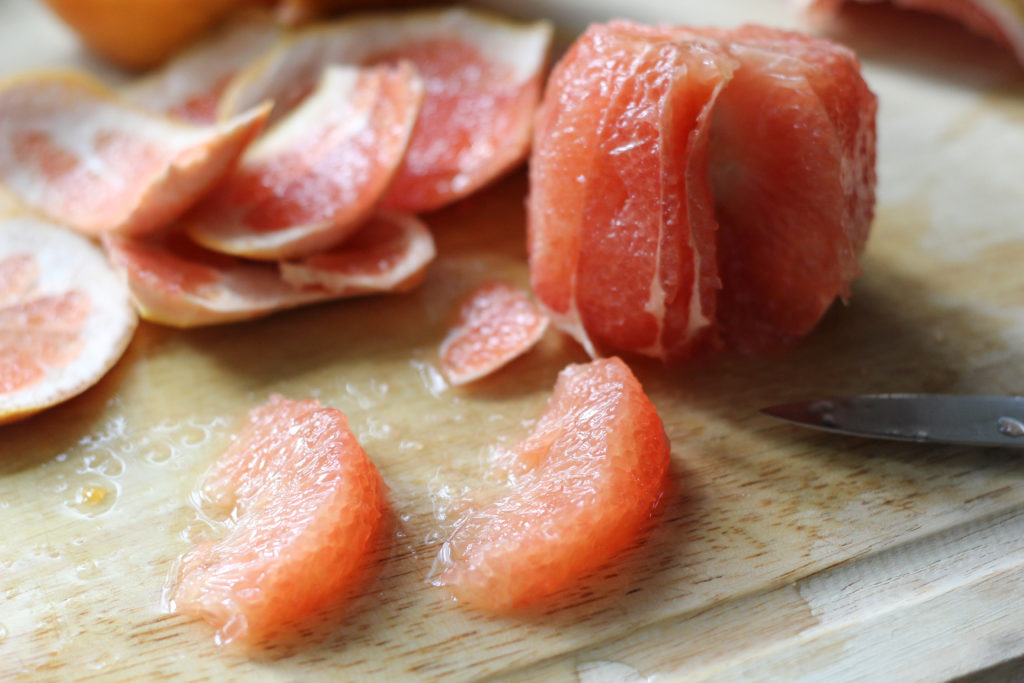 Whisk up my favorite homemade citrus poppyseed dressing to bring it all together. You can almost feel the vitamins bringing you back to life.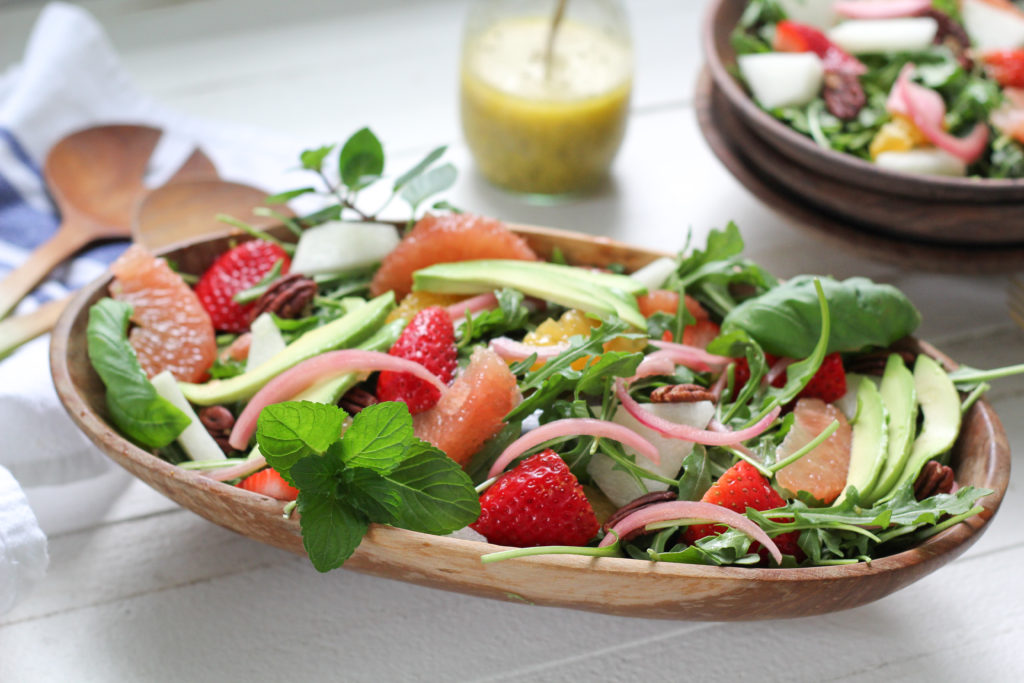 You can have your strawberry shortcake, but eat a salad, too.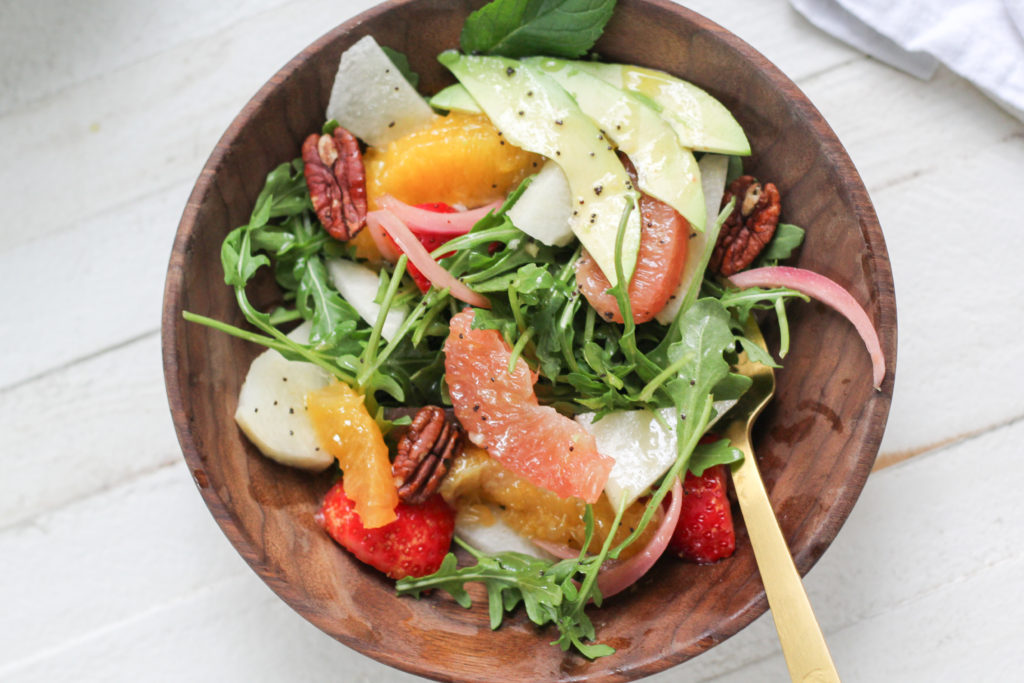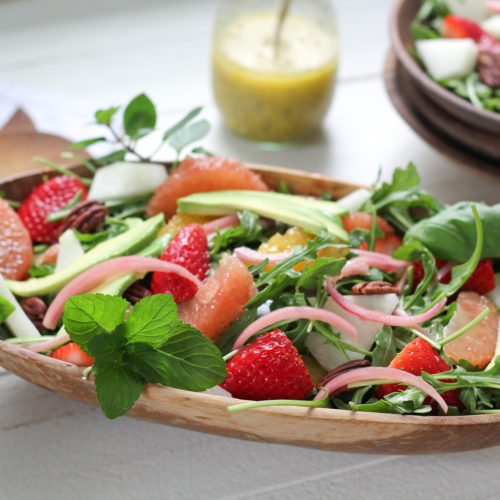 Plant City Grove Stand Salad
Ingredients
1

orange

suprêmed

1

grapefruit

suprêmed

8

cups

arugula

1

cup

fresh herbs

(mint, basil, parsley)

1 1/2

cups

sliced strawberries

1

cup

sliced jicama

1

avocado, thinly sliced

1/2

cup

toasted pecans
Quick-Pickled Onions
1

red onion, strawberry onion, or Vidalia onion

thinly sliced

3/4

cup

apple cider vinegar

2

tbsp

sugar

1 1/2

tsp

salt
Citrus Poppyseed Dressing
1

tbsp

apple cider vinegar

3

tbsp

citrus juice

(orange and grapefruit)

citrus zest

(orange and grapefruit)

1/4

cup

honey

1

garlic clove

minced

2

tsp

Dijon mustard

1/4

tsp

salt

1/4

tsp

pepper

1/2

cup

olive oil

1

tbsp

poppyseeds
Instructions
First, zest the orange and grapefruit, saving the zest for the dressing.

Next, suprême the citrus (follow link in the post for more visual instructions) by first slicing off the peel, then slicing in between each section of pith like pages of a book so individual gems of citrus are released. Once you reach the end of the book, squeeze the remaining core into a dish and reserve the juice for the dressing.

Arrange the arugula and herbs in a salad bowl, top with citrus, strawberries, jicama, avocado, toasted pecans, pickled red onions (recipe to follow) and drizzle with citrus poppyseed dressing (recipe to follow).
Quick-Pickled Onions
Whisk apple cider vinegar, sugar, and salt in a bowl. Submerge the thinly sliced onions, adding more vinegar if necessary so the onions are covered. Refrigerate until ready to use.
Citrus Poppyseed Dressing
In a jar or bowl, whisk the apple cider vinegar, reserved citrus juice and zest, honey, garlic, mustard, salt, and pepper. Slowly drizzle in the olive oil while whisking, then add the poppyseeds. Taste and adjust how you like.