I make mango smoothies all year, but a mango daiquiri is pure vacation.   Especially after a long day on the boat, just before my nap in the hammock.  Even if you're far away from a hammock, this cocktail could take you there.
 For our trip to the Keys this year I brought a bag of frozen mangoes from last year's crop to use up before mango season.  I also brought some key limes from my cousin's tree. I think key limes are way more flavorful than Persian limes.  They're yellow when ripe (as are all limes).  If you know someone with a key lime tree, be very nice to them.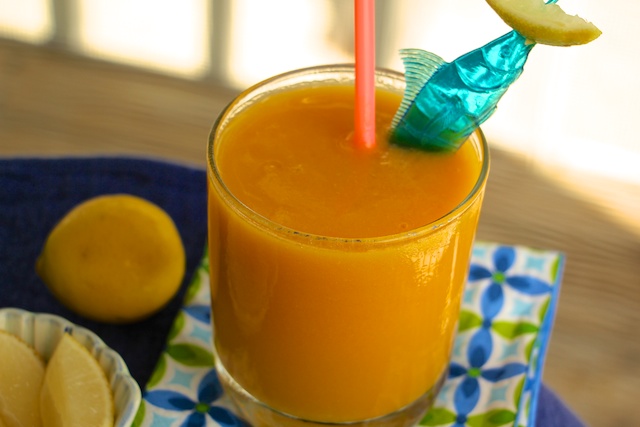 ---
Mango Key Lime Daiquiri
Serves:  2
Ingredients:
1 cup fresh or frozen mango chunks
1/2 cup key lime juice
1/2 cup rum
2 tablespoons agave nectar (or more to taste)
a dash of triple sec
1 cup of ice
Directions:
Blend all the ingredients until smooth.  Serve with a lime wedge.  Umbrellas, straws, stirrers and floaters of rum are all optional, but highly recommended.