Only an hour ago the sky was bright blue, and now as I write this, dark gray clouds are churning by. There's thunder in the distance, the palm fronds are rustling, and a light pitter patter is just beginning on the roof. I love a good rainstorm. It takes the edge off the dreadful heat.
It also makes these zephyranthes (rain lilies) pop.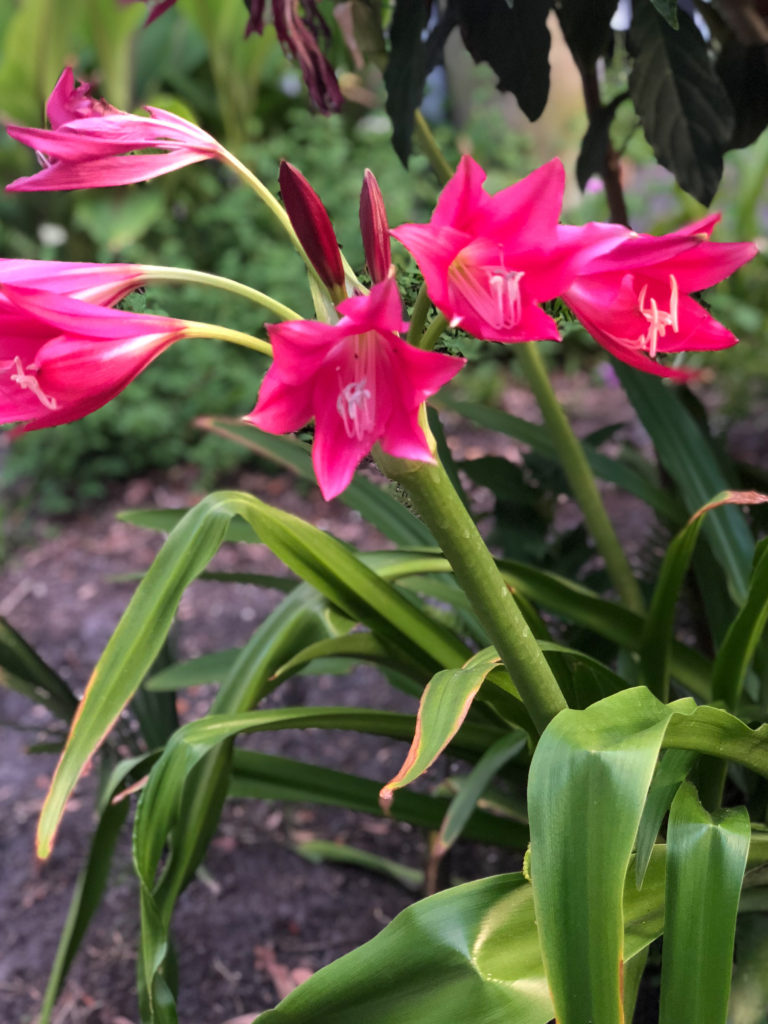 Evening storms also make for the best sunsets. I caught this intense hot pink sky from my front porch. It only lasted about 2 minutes, but it was breathtaking.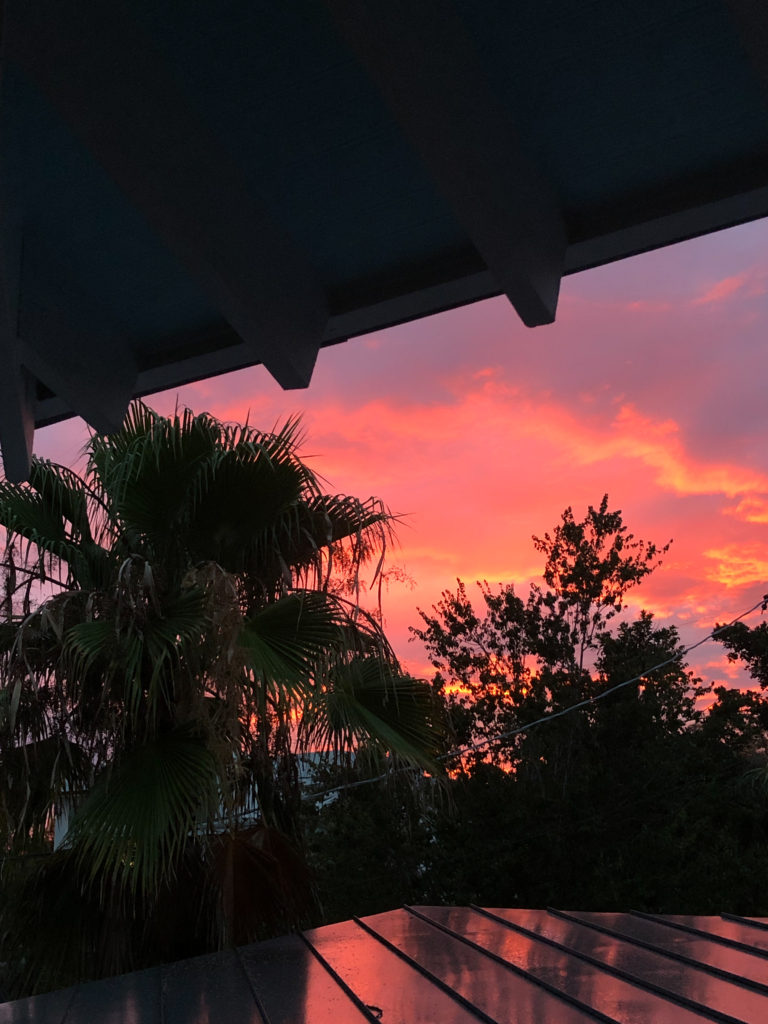 A new frond from the Chambeyronia macrocarpa, or red flame thrower palm, shot up right outside my kitchen window.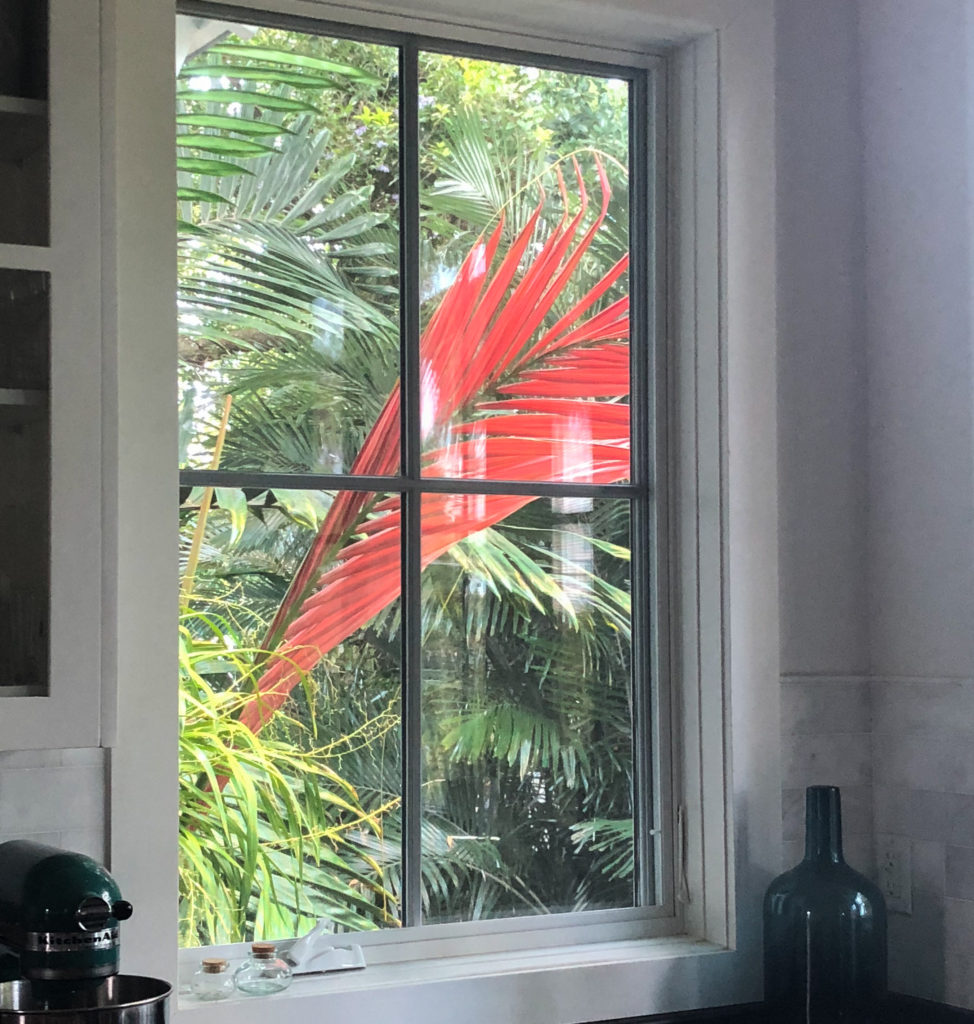 The emergent fronds are vivid red, then they open and turn green over a few days. I documented this one on Instagram last week.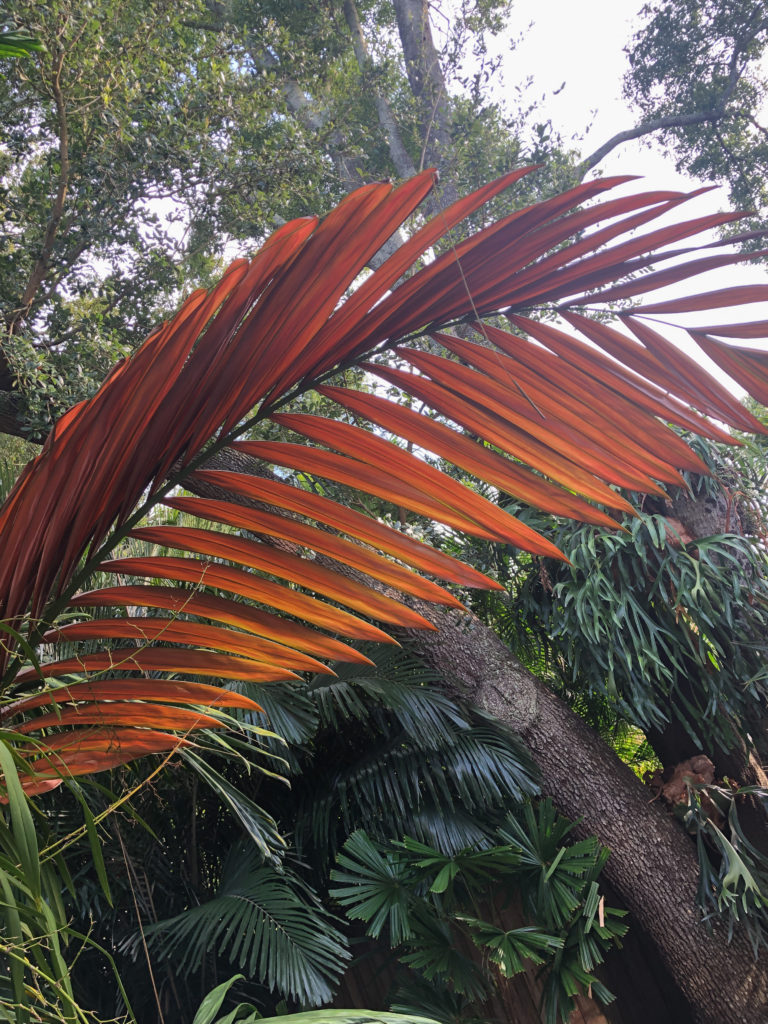 Also found the name of the strand that connects each leaf on the frond and slowly releases as it opens… A rein, of course.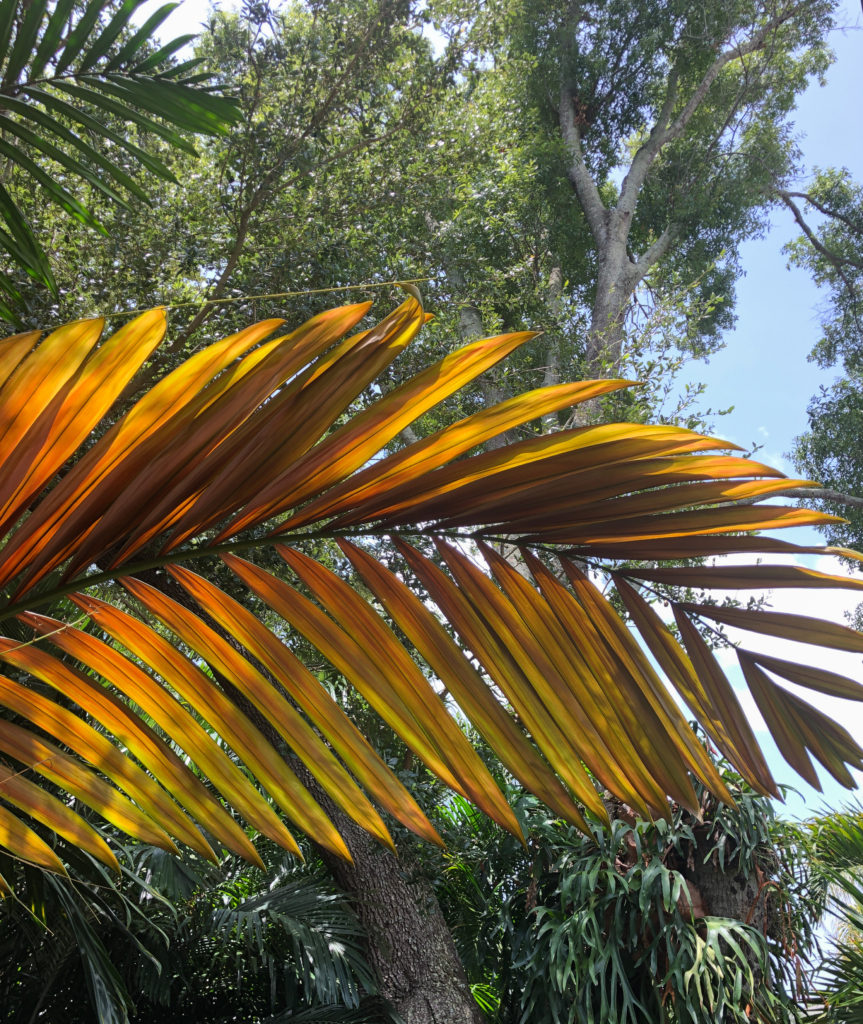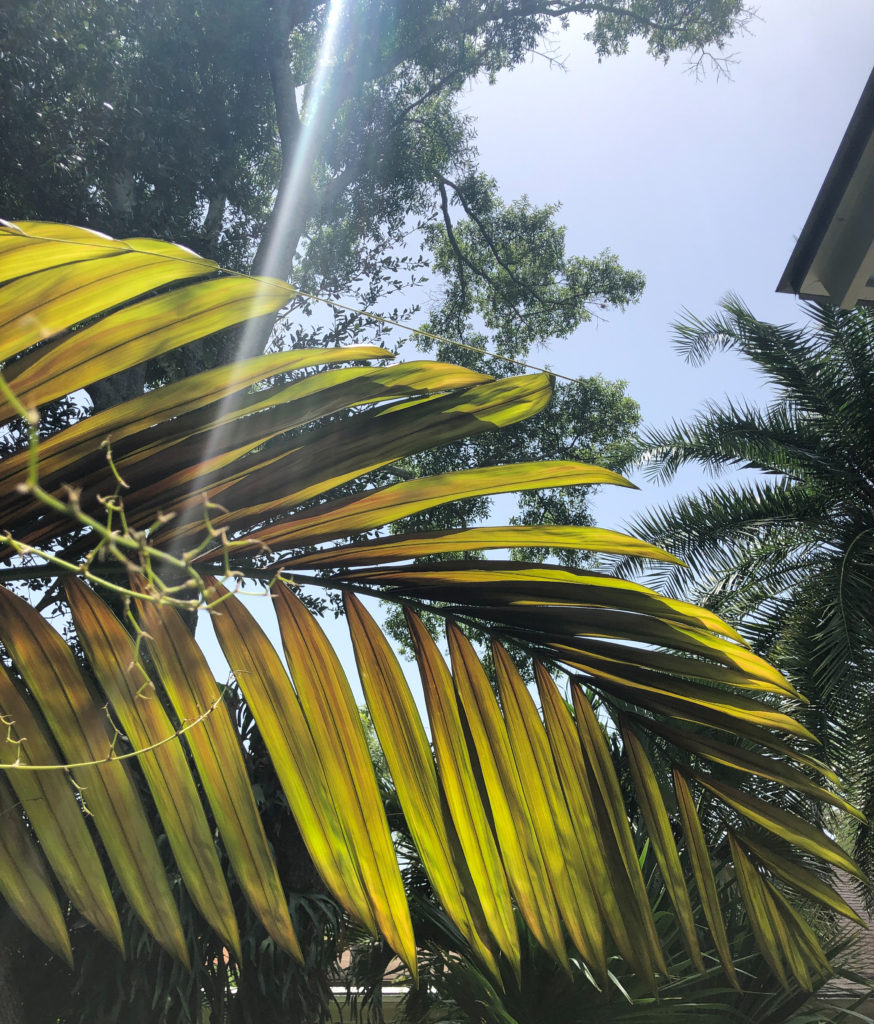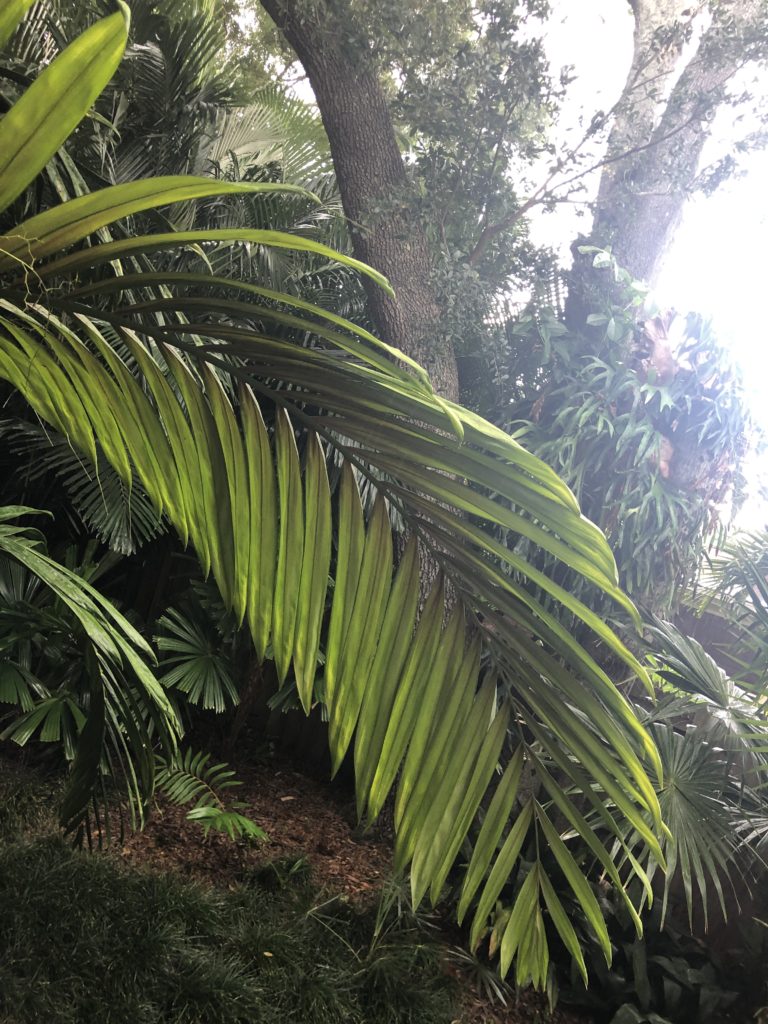 I took that last one today. There's only the slightest hint of red left, and now it will get much darker green.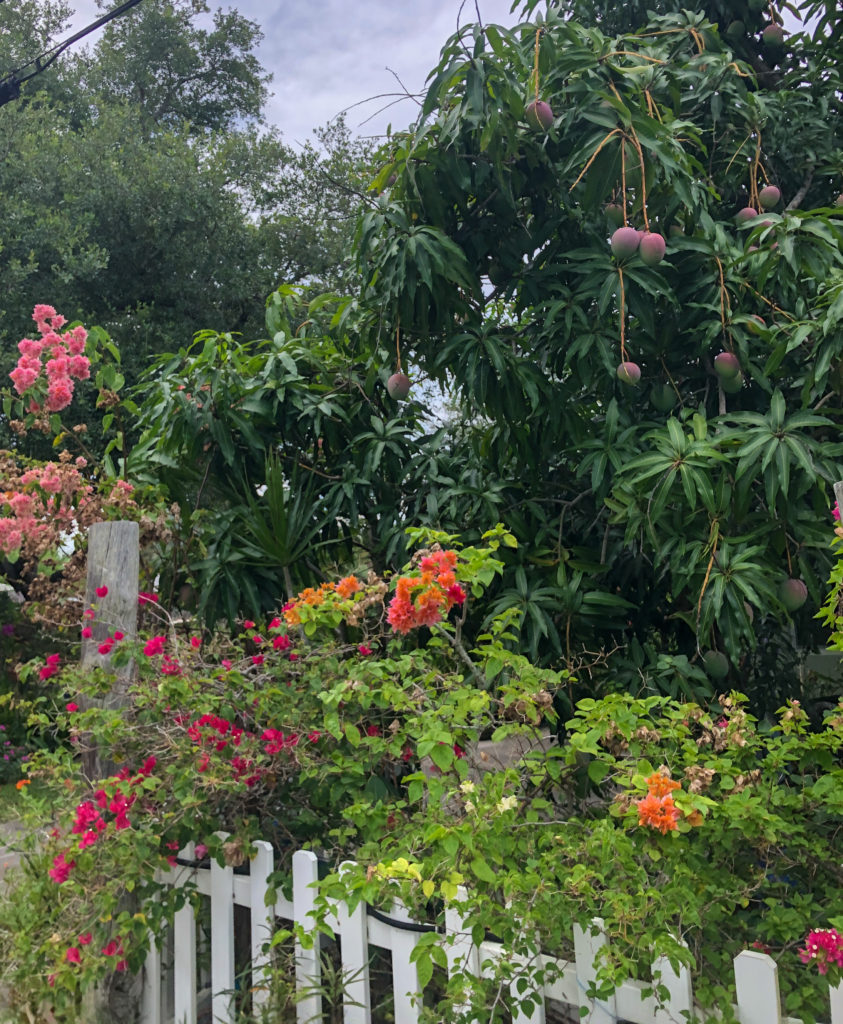 A sweet and colorful yard in St. Lucie Village.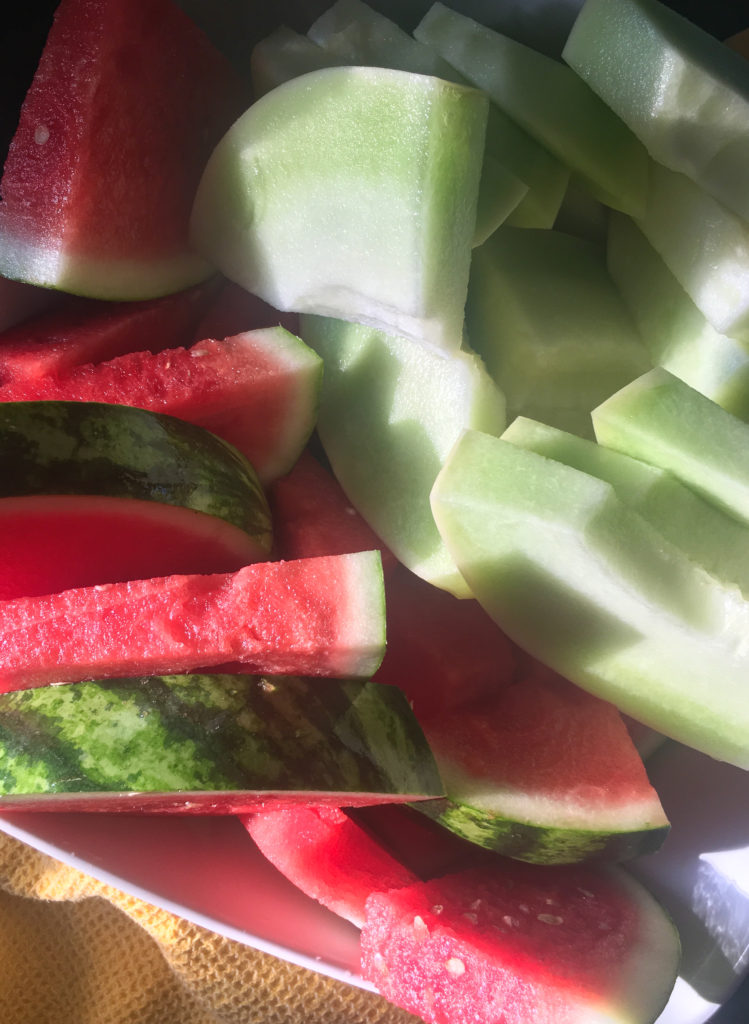 I made mango watermelon gazpacho twice this month.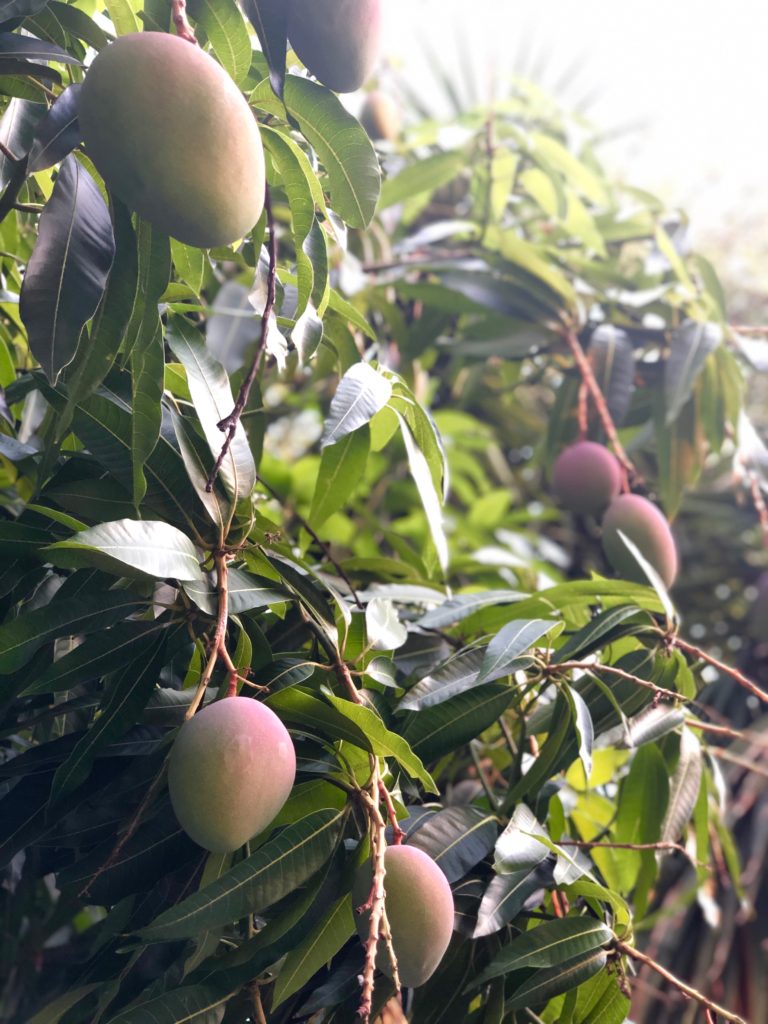 Mango season is in full swing. We had a nice crop of Glenns that were so intensely sweet and smooth they reminded me of butterscotch. We gave away our Valencia Pride tree (it got way too big), so we no longer have that big mid-season crop. But come late August, we'll be back in mango heaven. I also have a few on the Ice Cream tree our friend Lynne gave us last year. Yay!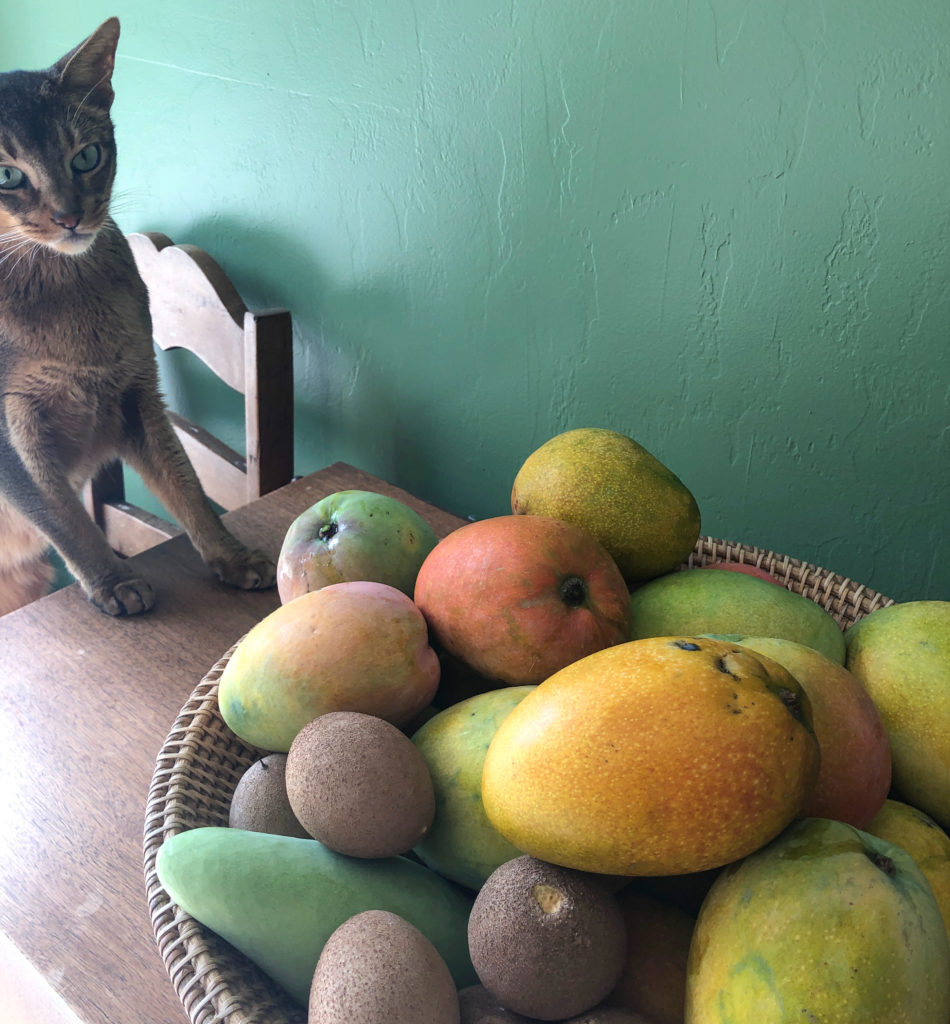 I have such a good mango recipe coming up for you soon.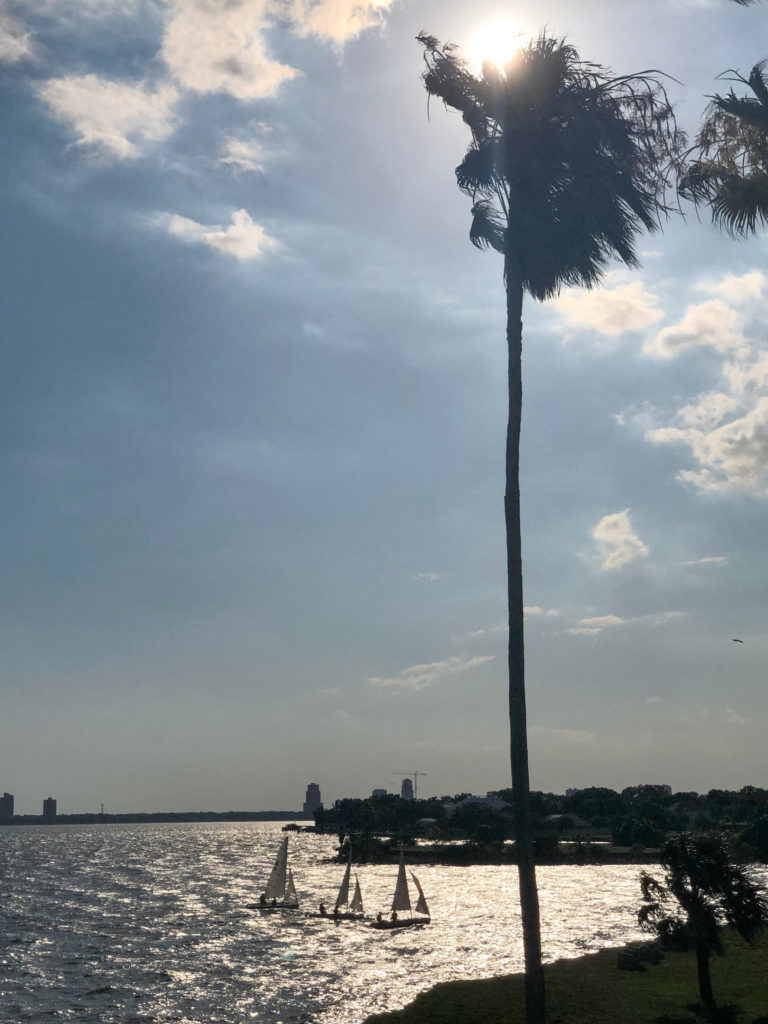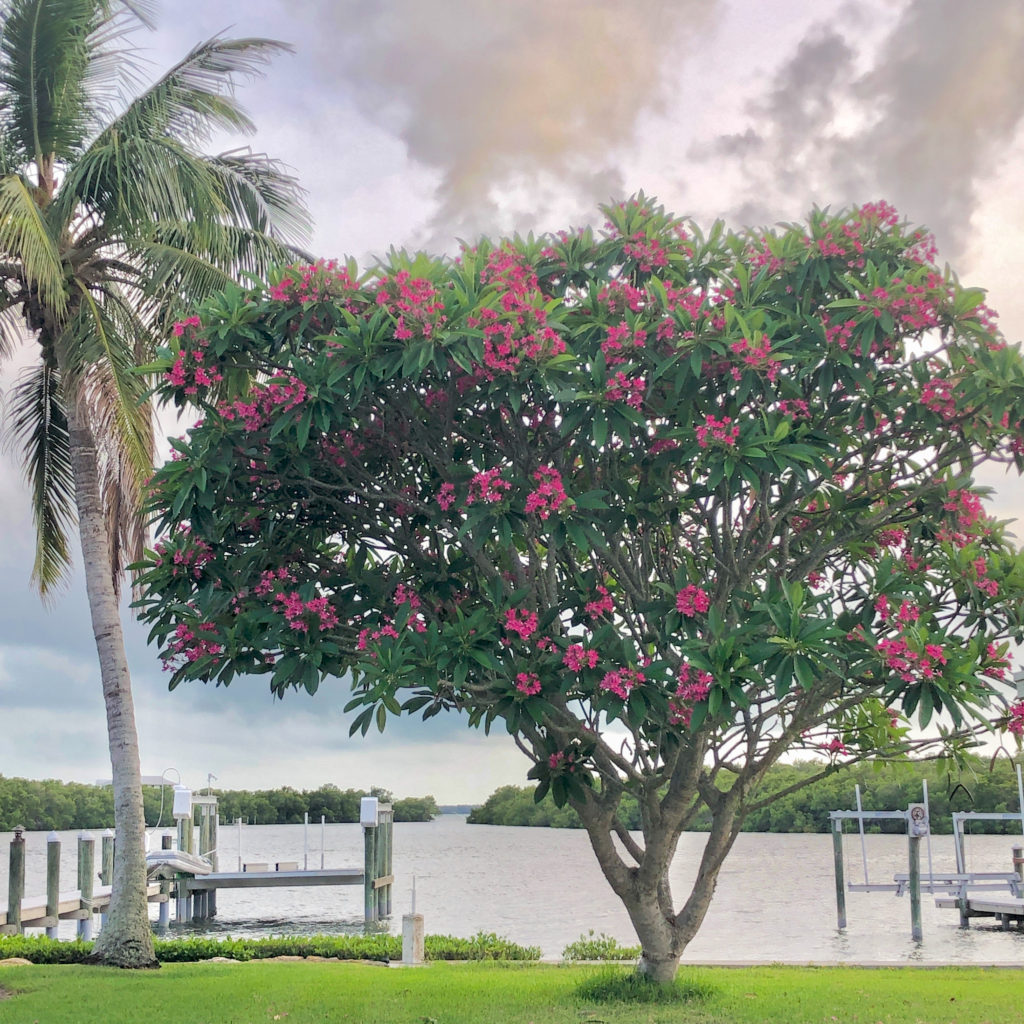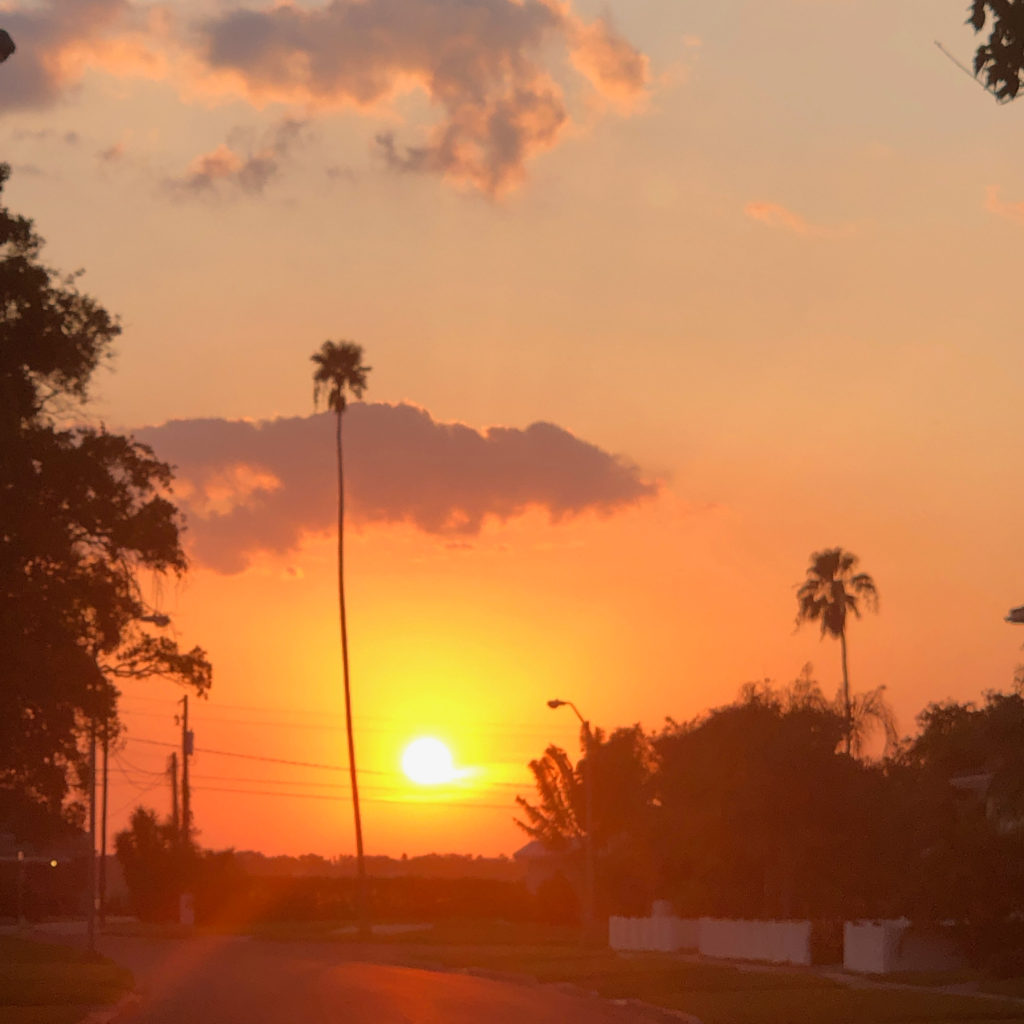 We'll be watching the fireworks in Juneau, Alaska this week and then back to Port Alexander to fish, fish, fish. Follow along on Instagram to see our catch and lots of whales. I hope you all have a great Fourth of July!
p.s. Here's the playlist I made for our trip.