We finally got our hands on some mulberries.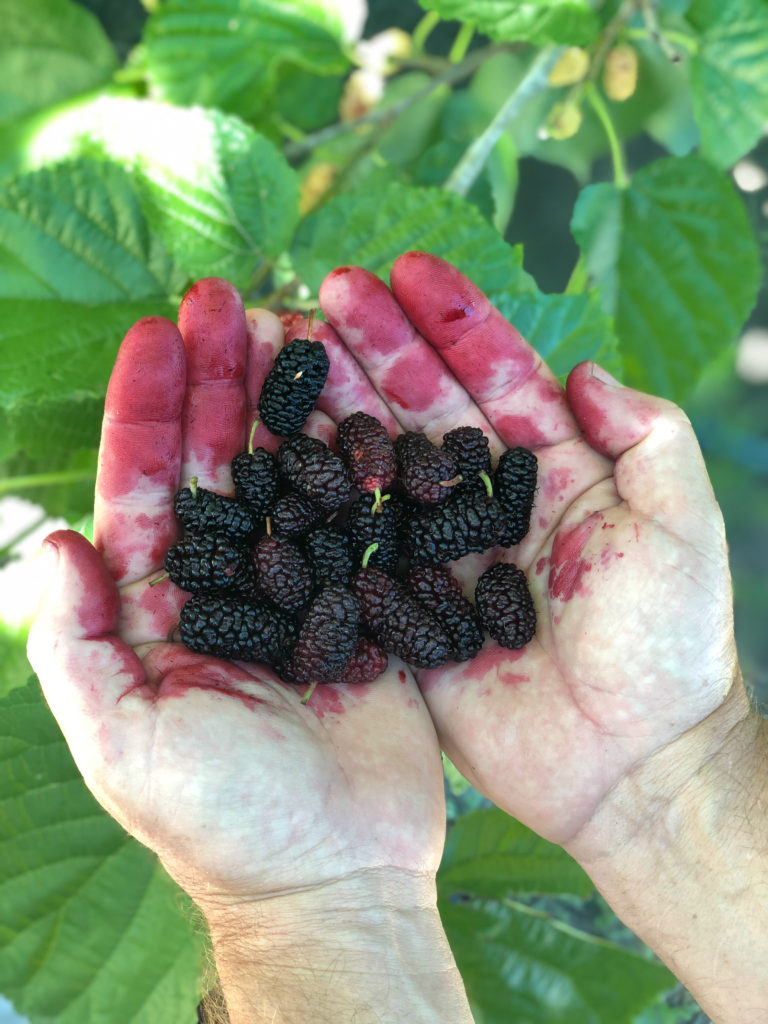 The trees are few and far between these days. It seems another one is cut down every year. I suspect it's due to the mess they make, staining cars and boats and anything hanging on a clothesline. The season is so short; only a couple weeks somewhere in April or May. It's an elusive fruit.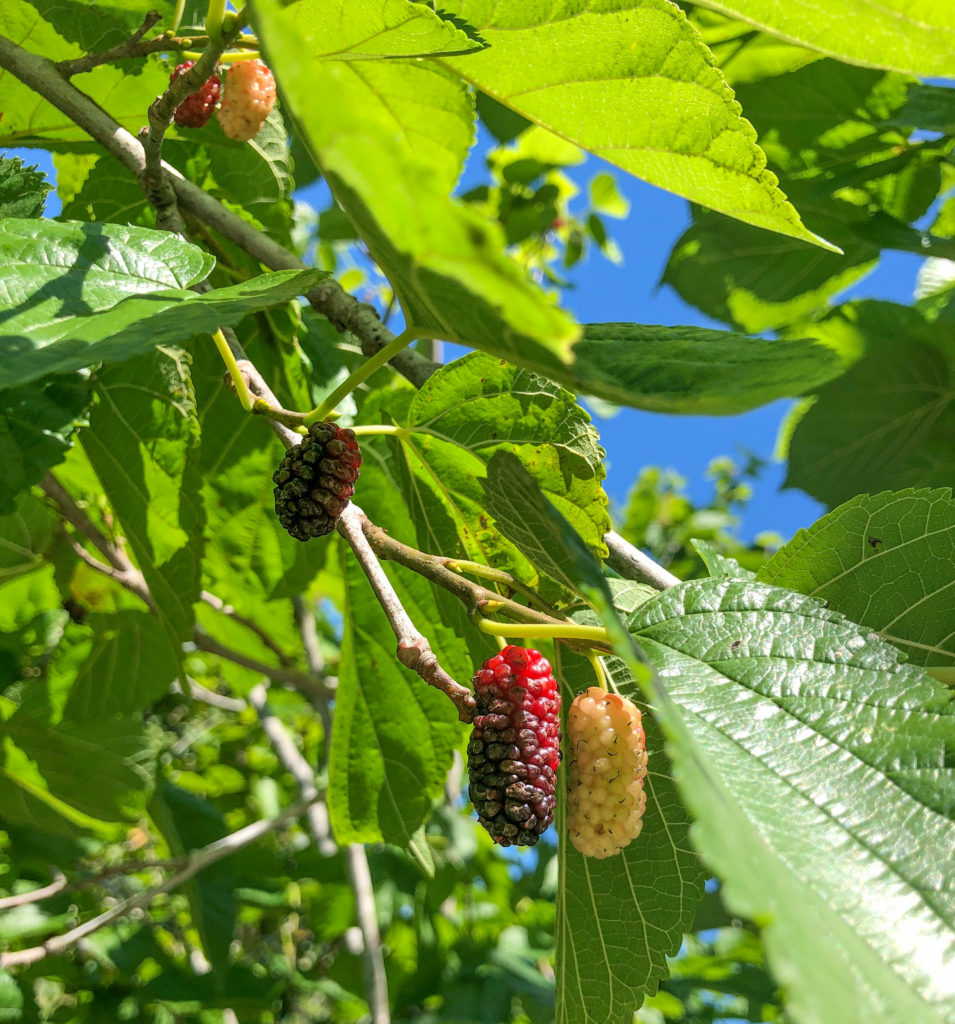 But there's no better berry than a mulberry.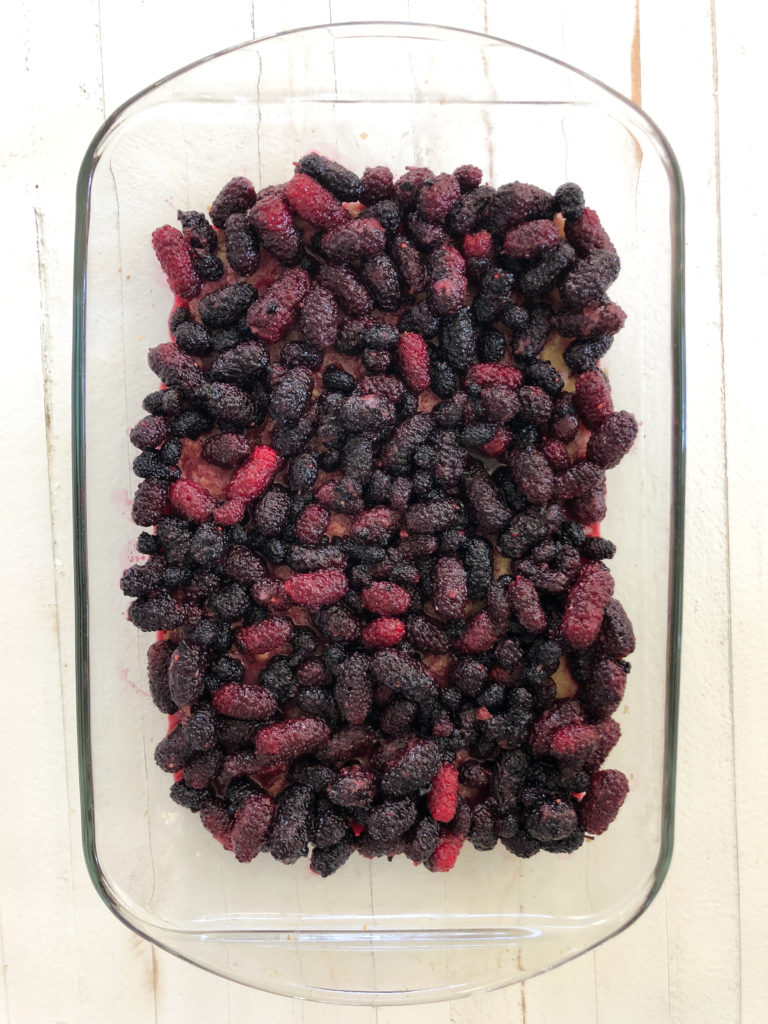 My great grandma had it all figured out. She planted her tree on the back corner of her property. By the time I was born, it was tall enough to climb. When they were ripe, she'd have my brother and I come over wearing old clothes. We'd climb and pick all those big fat juicy deep purple berries for hours, one in the bucket, one in the mouth, and deliver them to her doorstep. Some day I'll find a photo of us stained fuchsia head to toe, on the day that marked the end of my Smokey the Bear t-shirt.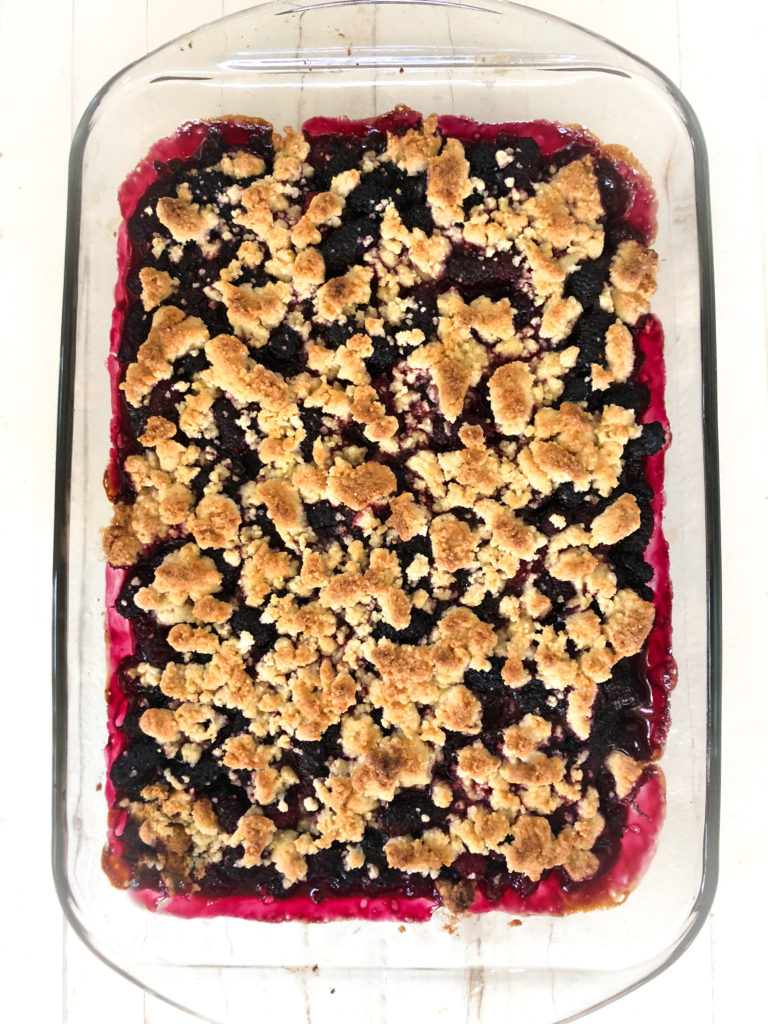 Way back in the archives (there's a search bar if you scroll to the bottom of the page) you can find the cake my family makes with them. Since we've been on the road a lot lately, I made these bars for a more packable, giftable mulberry treat. They're simple. Just one dough, divided, makes a bottom cookie crust and a crumbly topping. Chill them, slice them, pack them up in a tupperware between sheets of wax paper. If you think you're going to sneak one and no one will be the wiser, think again. Your purple fingers will definitely give you away.
They're crumbly and filled with dark jammy berries, so they're best eaten with a fork.
Mulberry Crumb Bars
Ingredients
1

cup

sugar

1

tsp

baking powder

3

cups

flour

1/4

tsp

salt

zest of a lemon or orange

1

cup

cold unsalted butter, cut in pieces

1

egg

4-5

cups

mulberries (stems trimmed)

2

tbsp

lemon or orange juice

1/3

cup

sugar

4

tsp

cornstarch
Instructions
Preheat the oven to 375.

Grease a 9x13 pan with butter. (Can line with buttered parchment if you prefer).

Stir the sugar, baking powder, flour, salt, and zest in a bowl. Cut in the butter and egg using a pastry blender or a fork or two butter knives. It will be crumbly. Divide it in half.


Press half the mixture in the bottom of the pan. Bake it for 10 minutes.

Gently stir the mulberries with 1/3 cup sugar, juice, and cornstarch.

Spread the berry mixture over the warm crust, then crumble the remaining dough over the top.

Bake for about 30 minutes, or until the top crust begins to brown.

Cool completely. Slices best after refrigerating.