A Valentine for tropical fruit lovers and chocolate lovers alike.
Those two categories don't overlap very often at my house. I'm obsessed with tropical fruit. I adore chocolate. But this time of year, I wish chocolate and fruit could stay in their own lanes. There's no need to combine a sweet-tart berry (or worse yet, citrus) with good dark chocolate. They are not complimentary. Tart-sweet and bittersweet compete. The textures don't go. Now, I'll eat it if I have to (ha) but there are better combinations. Strawberries with whipped cream, or dark chocolate with sea salt? I'm all for those.
I know I'm in the minority here, especially after watching The Great British Baking Show. I was horrified when someone mixed fresh passion fruit pulp into a dark chocolate cake. Worse yet, Paul and Pru liked it.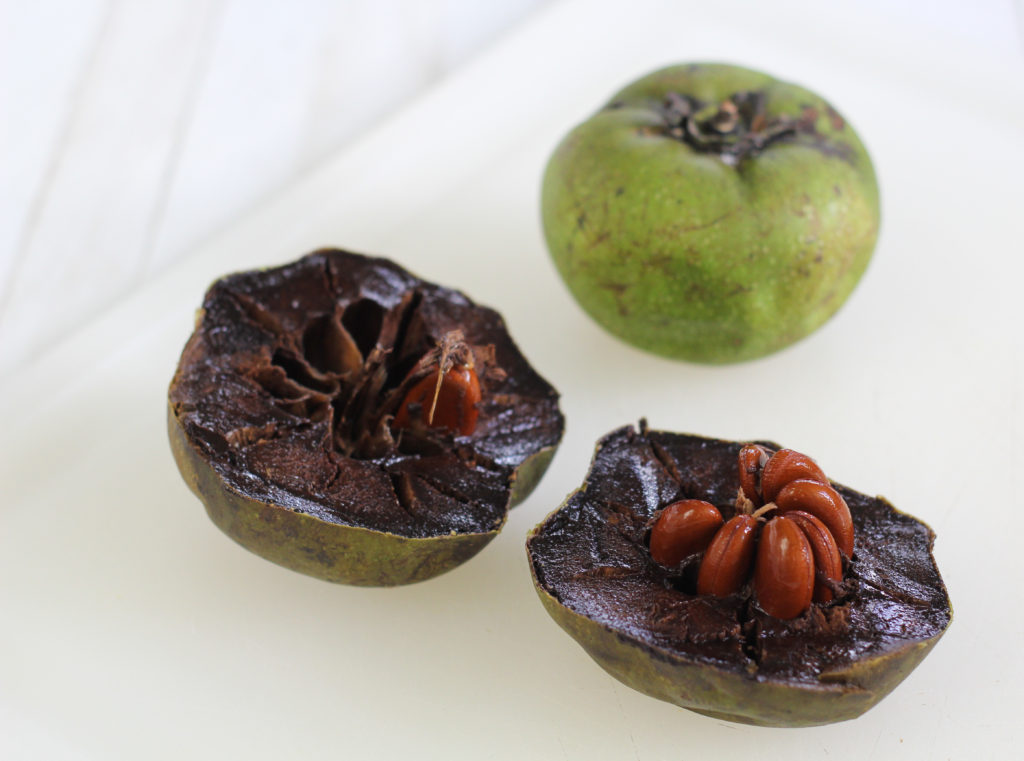 Here's something I can offer to the chocolate-and-fruit loving masses: black sapote, "the chocolate pudding fruit." The flesh is a dark, silky smooth custard. The flavor is not at all tart or "fruity." It doesn't take much to convince your taste buds that you are indeed eating chocolate. Why this fruit is not more popular than bananas is, well, bananas. You'll find them at grove stands in South Florida right now.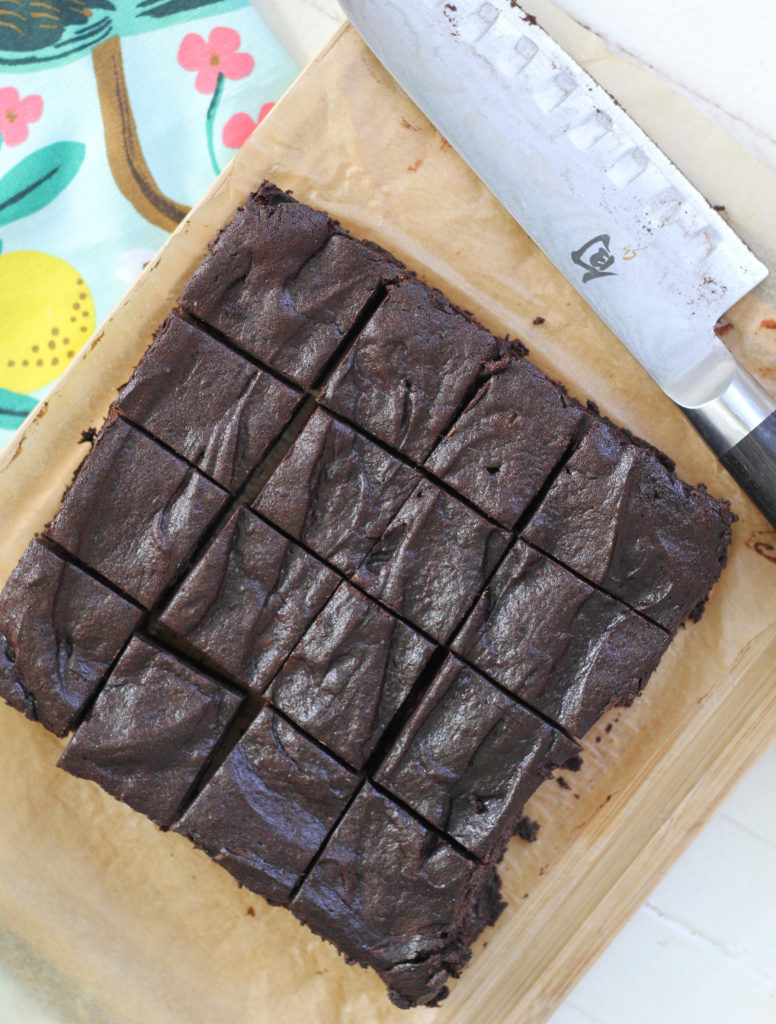 I normally whip them into this mousse, or make this decadent tart, but after planting our own tree a few years ago, I've been able to experiment more. It was only a matter of time before I figured out how to make them into my very favorite dessert: brownies.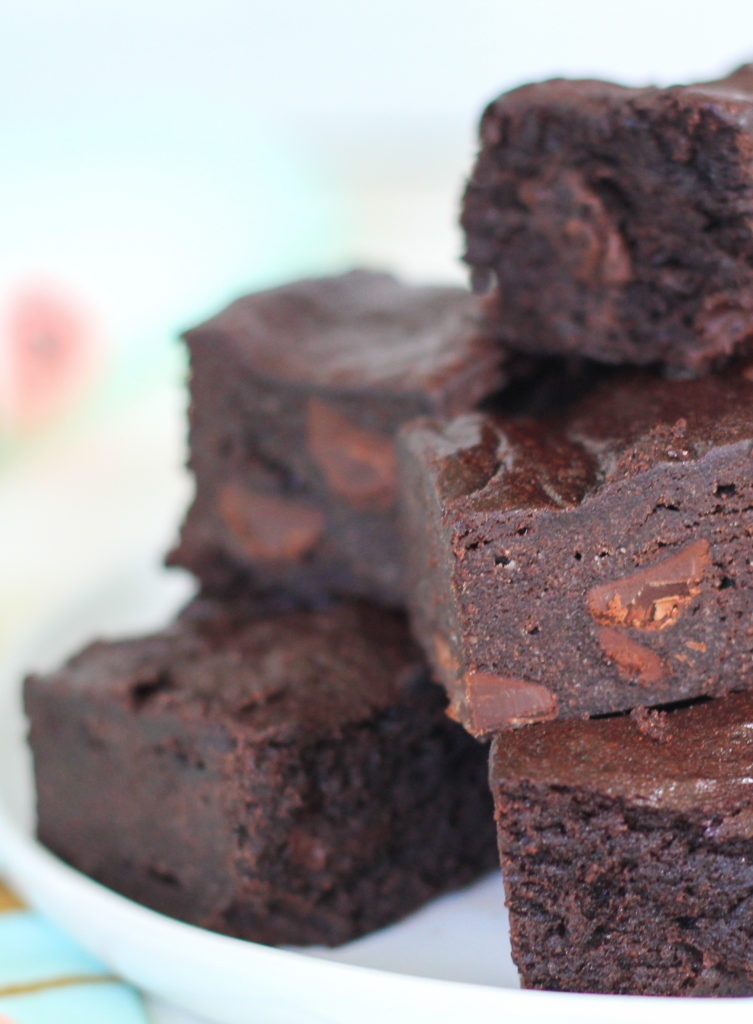 These are a chocolate triple-threat, with cocoa powder, bittersweet chocolate chips, and of course, the chocolate fruit. I've learned there's a limit to how much fruit you can add before they refuse to set or slice nicely, but all attempts were tasty. Like all brownies, they're equally delicious with gluten-free flour. They're rich, dense, and super fudgy. And they're great with ice cream.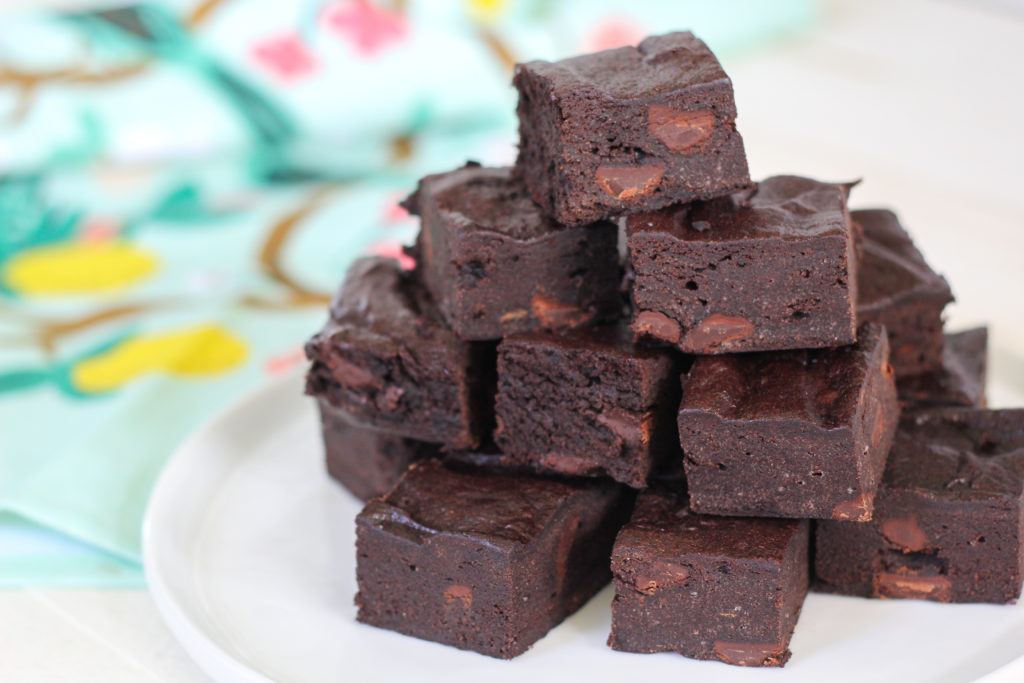 Go ahead, put a cherry on top. If you must.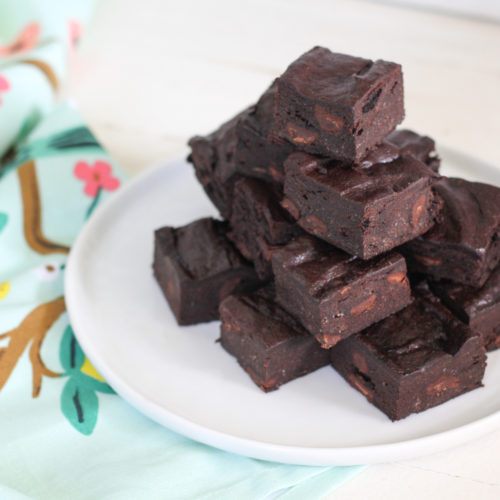 Black Sapote Brownies
Ingredients
1/2

cup

butter or coconut oil

1

cup

sugar

2/3

cup

cocoa powder

3/4

tsp

salt

1/2

tsp

baking powder

2

eggs

1

cup

black sapote pulp

about 2 very ripe black sapotes, soft as a marshmallow, almost collapsing

1

tsp

vanilla

1

cup

flour

or all-purpose, gluten-free baking mix

1/2

cup

chocolate chips
Instructions
Preheat the oven to 325.

Line an 8x8 pan with two sheets of parchment, criss-crossed, allowing the edges to overlap by an inch or so.

Melt the butter or coconut oil and pour into the bowl of a stand mixer (or use a hand-mixer). Stir in the sugar, cocoa powder, salt, and baking powder. If still warm, allow to cool to room temperature before proceeding. 

Add eggs, black sapote, and vanilla and beat well. 

Stir in the flour, then gently fold in the chocolate chips just until evenly distributed. 

Pour into the pan and smooth the top with a spatula. 

Bake about 45 minutes, or until a toothpick inserted into the center comes out almost clean, not wet, just a couple tiny crumbs. 

Allow to cool as long as you can stand to before slicing.