I'm feeling for our friends and family in the path of Hurricane Florence.

Preparing for a storm is overwhelming and chaotic. Lists are critical. Last year we had enough to write a book. They helped us stay on task even when our plans changed by the hour. Here's a photo of some of them when we learned we had to evacuate, but still didn't know where we were headed:
If you're hunkering down at home, of course you need plenty of supplies, but it's also important to have your home ready for family and friends who need a place to stay. If you're ordered to evacuate, securing your house and packing your car with your most critical belongings can be emotionally and physically draining. Referring to lists helps you focus.
Here are a few things to think about once you're in the cone of uncertainty:
Catch up on your laundry.
Start bagging up the ice from your ice maker and freeze bottles of water.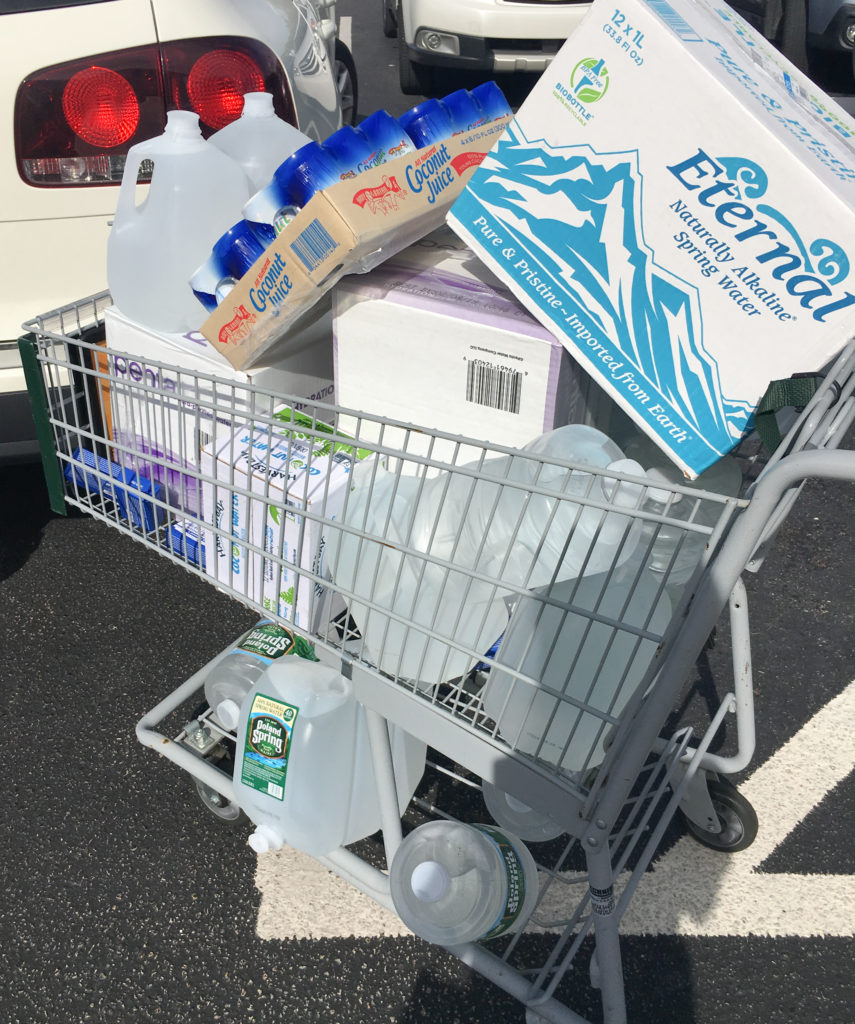 You can never have enough: water, ice, toilet paper, paper towels, tarps, towels, buckets.
These things sell out quickly: fuel, propane tanks, flashlights, C & D batteries, tarps, charcoal, lighters, air mattresses, garbage bags & contractor bags.
I highly recommend an outdoor propane burner. We also use a trailer hitch cargo carrier for extra fuel and supplies.
Here is my shopping list for hurricane food, which doesn't include some stuff I may cook before the storm if I have time.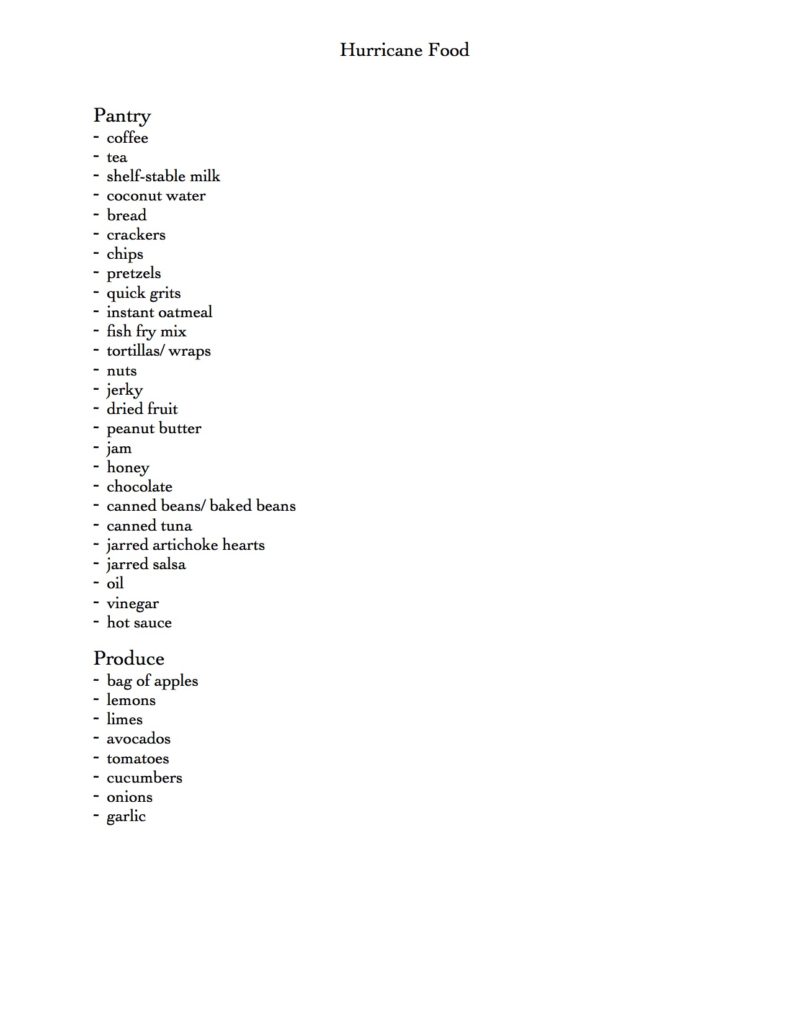 Here's a pdf to save or print: hurricane food
Good food keeps up the morale. Despite what the official guides say, I buy some fruits and vegetables that don't require refrigeration, and I stick to the pantry staples that I know we'll eat when we have no a/c (no canned soup here). Please share yours in the comments!
My friend Julie reminded me of another thing you won't find on any official guides: stock up on beer, wine, or cocktail ingredients you like. She mentioned the sale of alcohol was prohibited after the first of two hurricanes hit the east coast of Florida in 2004. Better safe than sober.
A few quick tasks you can do before the storm hits: boil all your eggs, quick-pickle some veggies, and cook the perishables. As my mom always says, "This bacon won't cook itself."
If you've got time to make actual recipes, I recommend quiche and gazpacho. Those were our two favorites when we cruised on our sailboat. They're so good on a hot day, no heating necessary. That's what I made before we went to Big Pine Key to clean up last year. I also made brownies and lemon bars. Sitting down to some real food helped boost our spirits after some really tough days. Here are some recipe links:
Good luck to all of you weathering the storms this hurricane season.