This one's for my plant- and bug-loving friends, of which I have many.
We recently bought a place on the East Coast, and this past week, we brought our trees along with us. For the past 6 months, we had our favorite palms root-pruned to get them ready. The process was cool to watch. The roots were trimmed around the edges in stages, and plastic was tucked in around them. Eventually the root ball is completely free of the surrounding soil, ready to lift.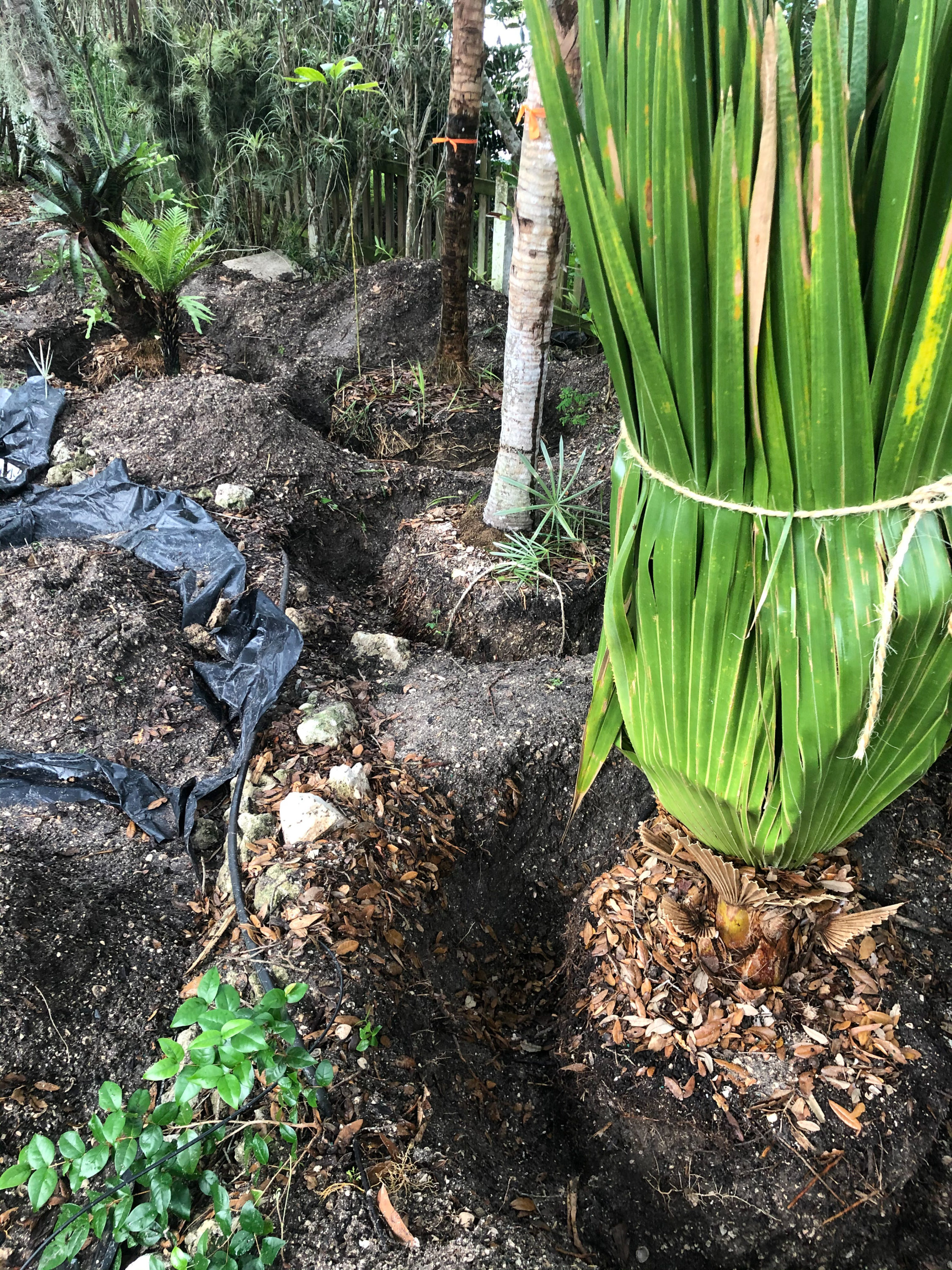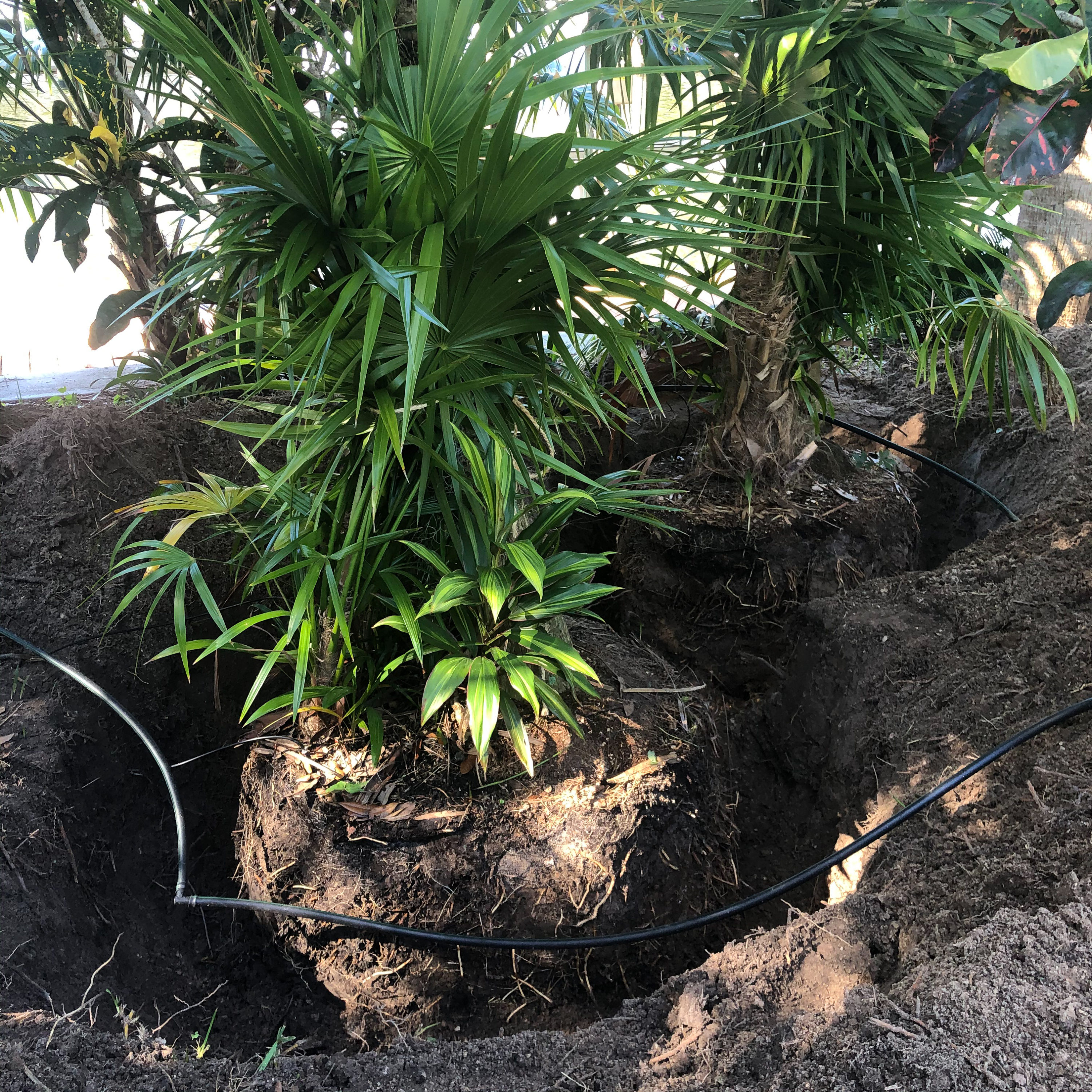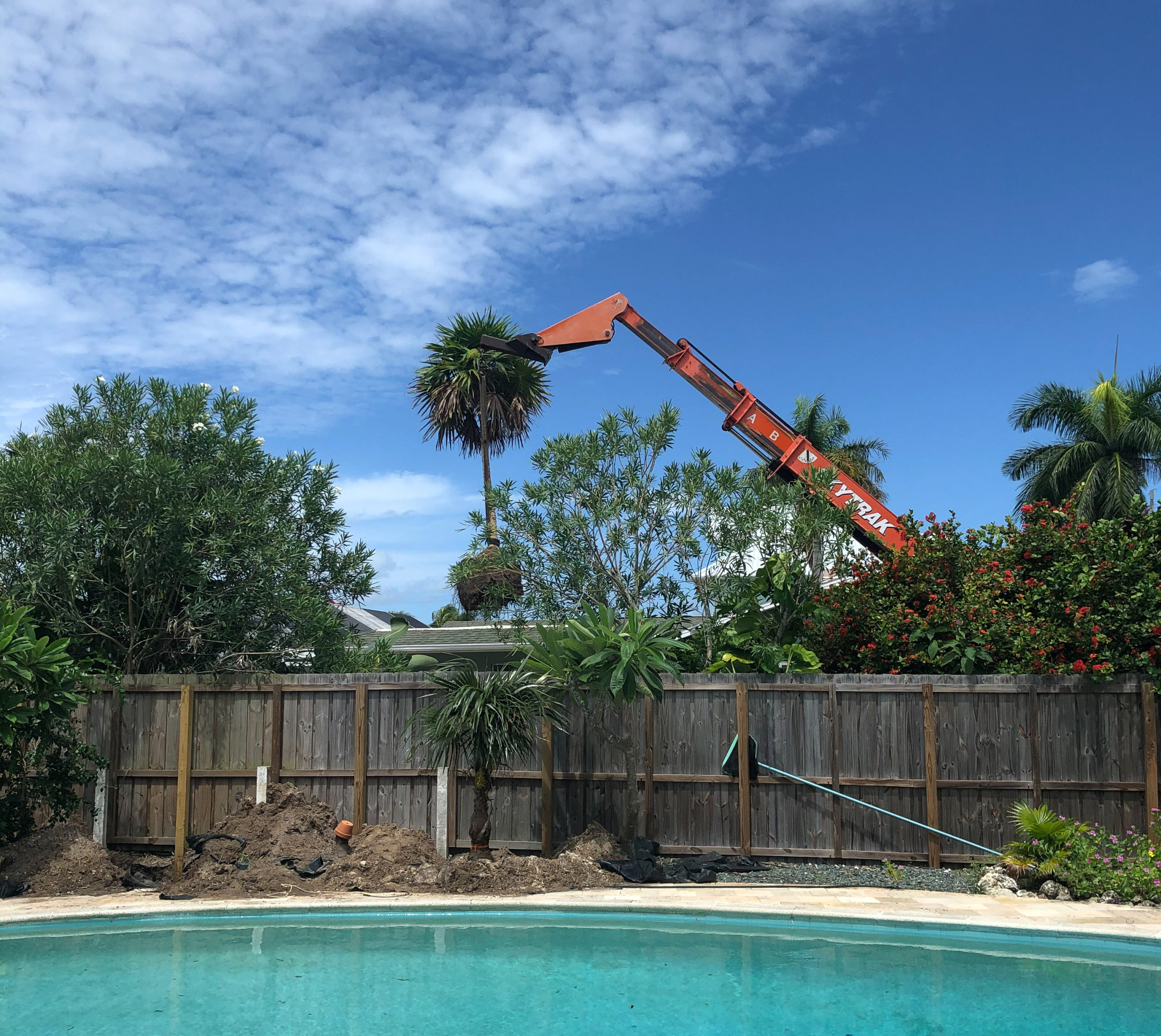 Just like that.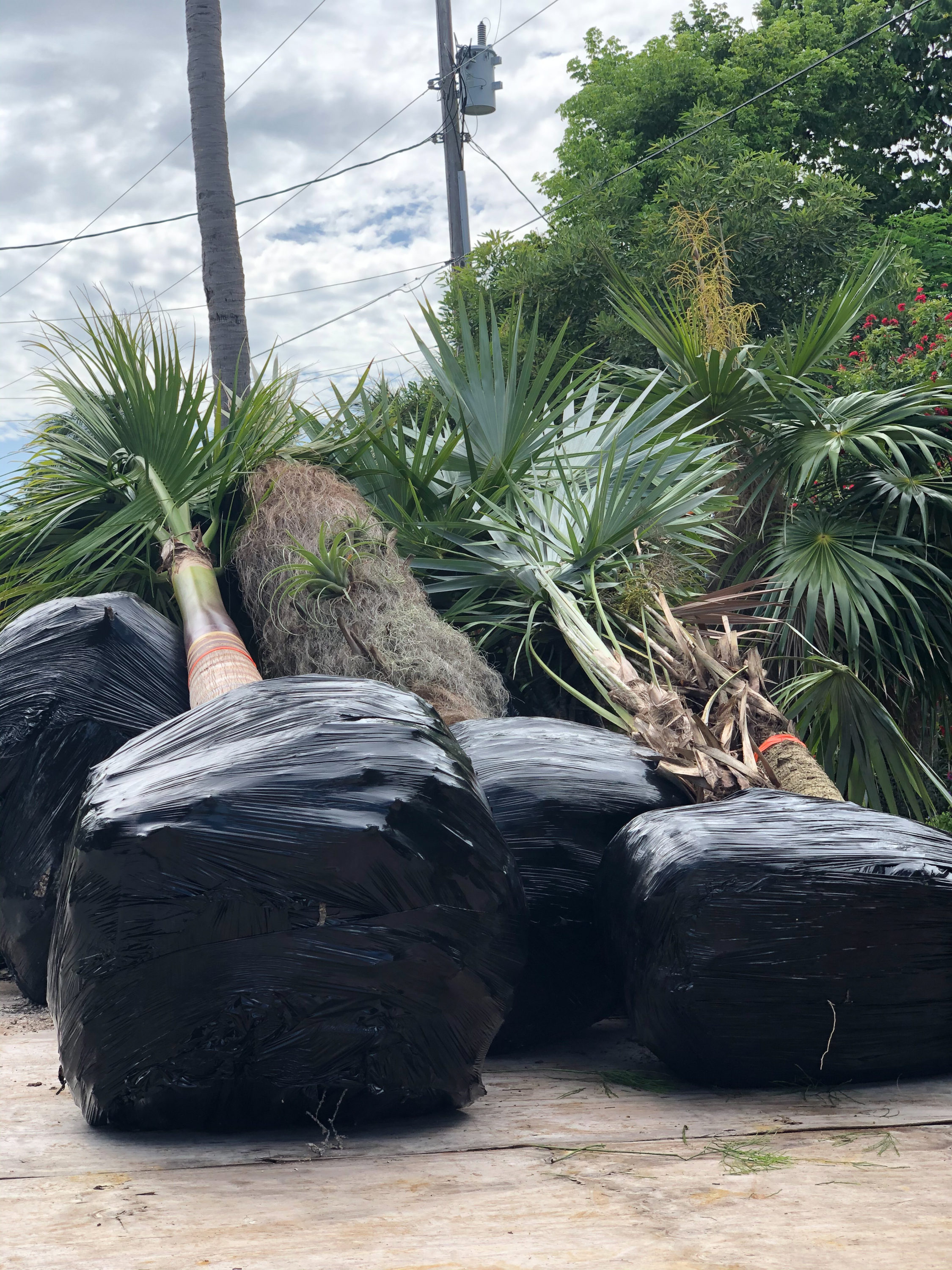 All the trees were loaded onto trailers. Off to the East Coast!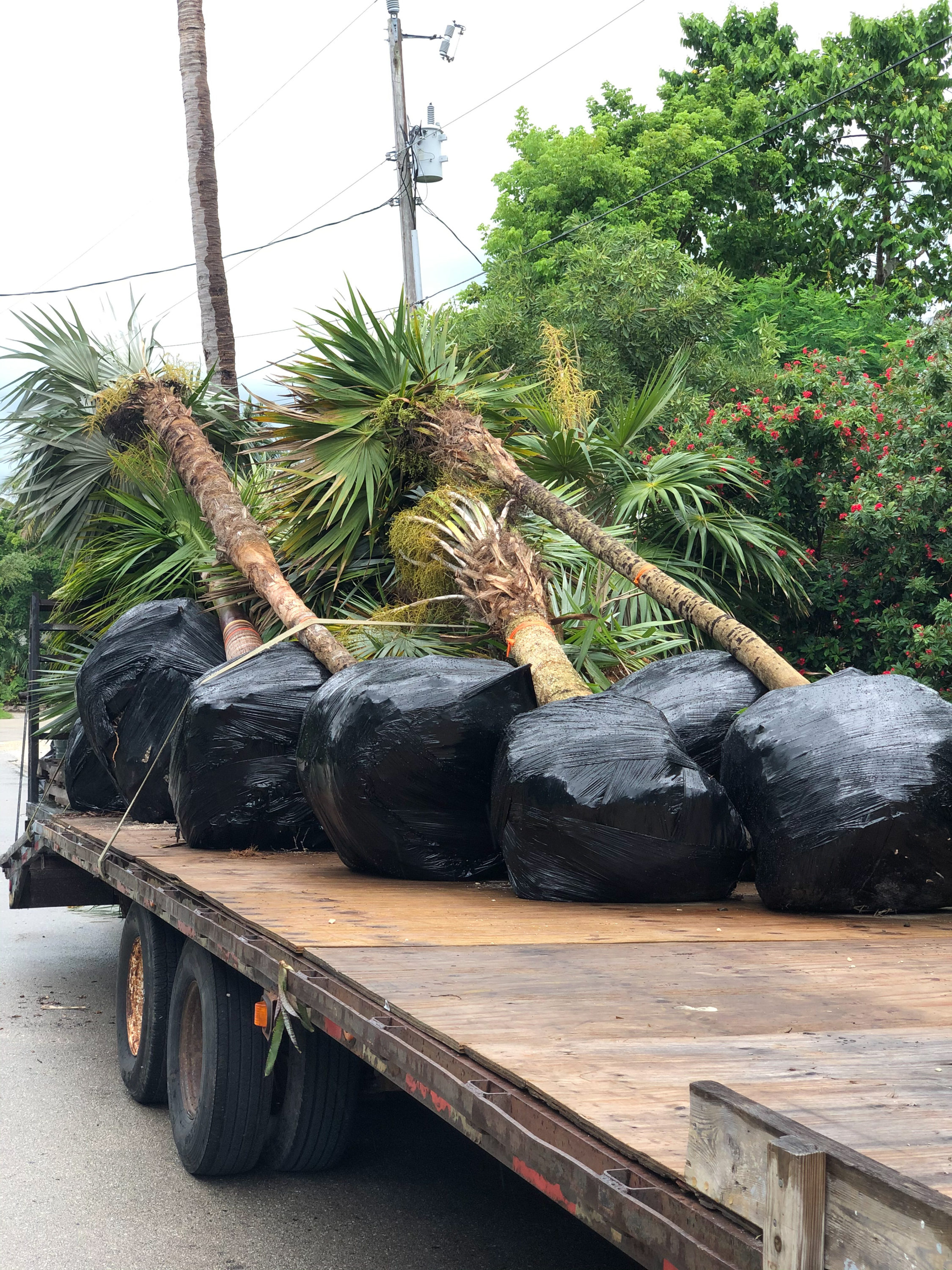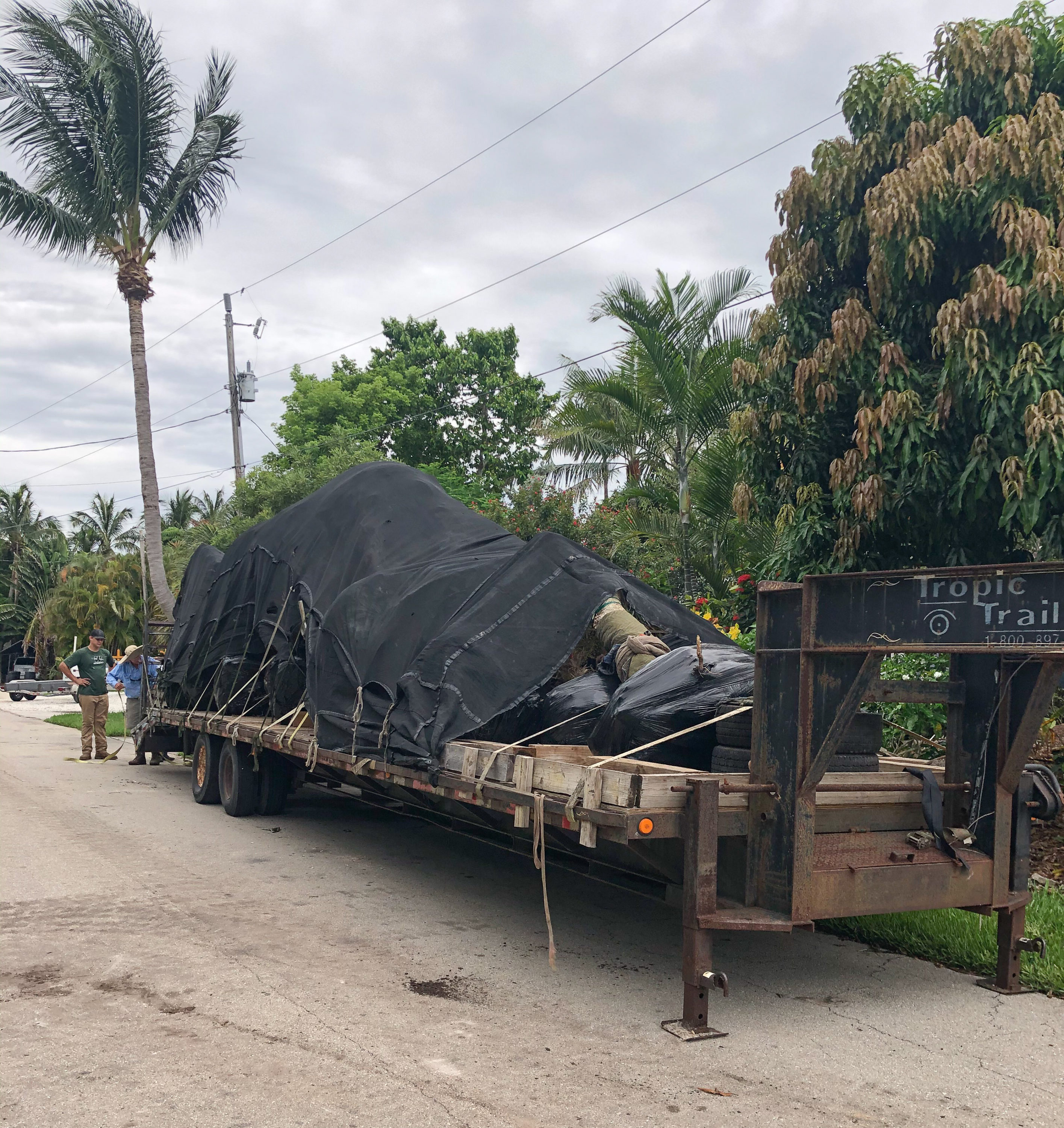 The morning they arrived, a local crew helped get them in the ground.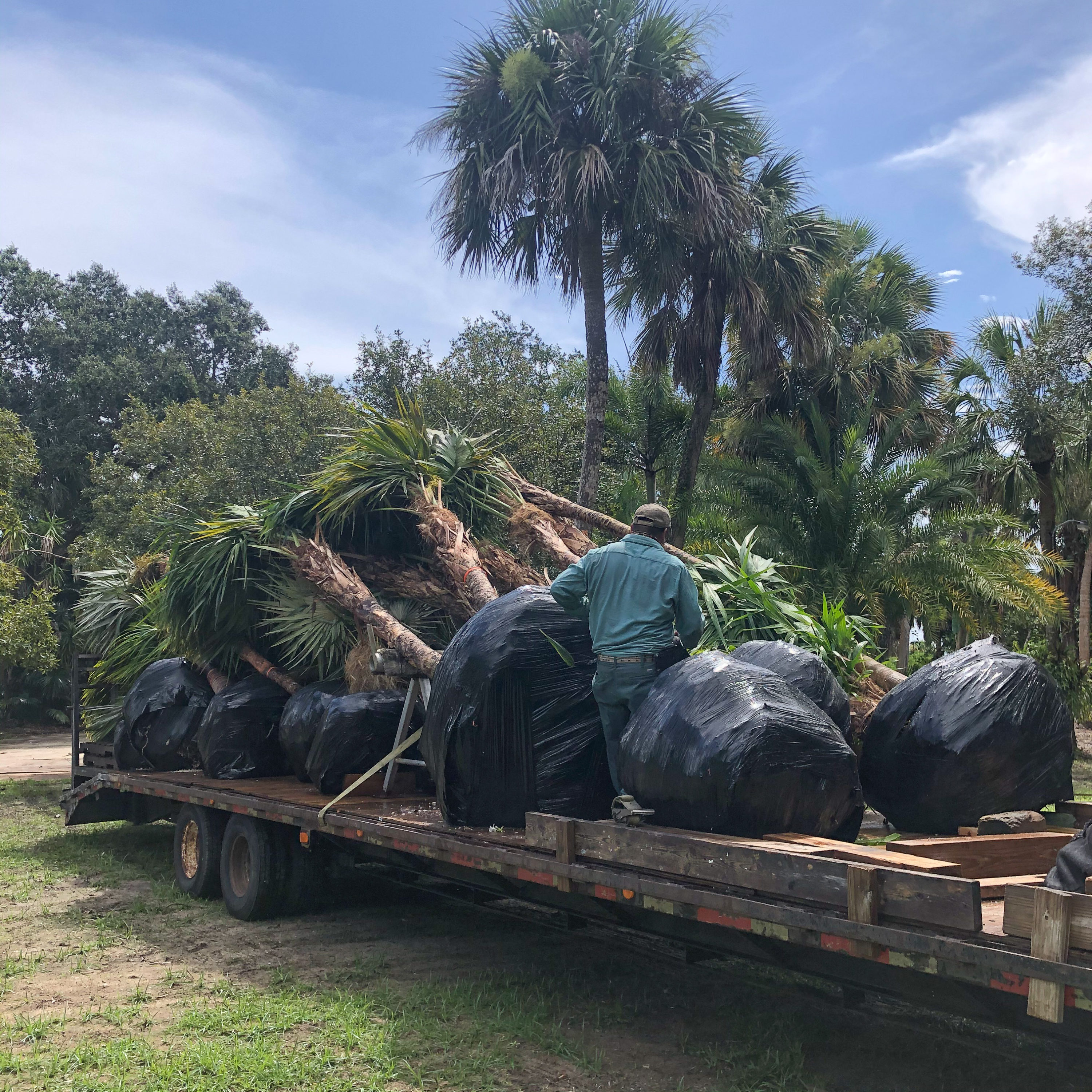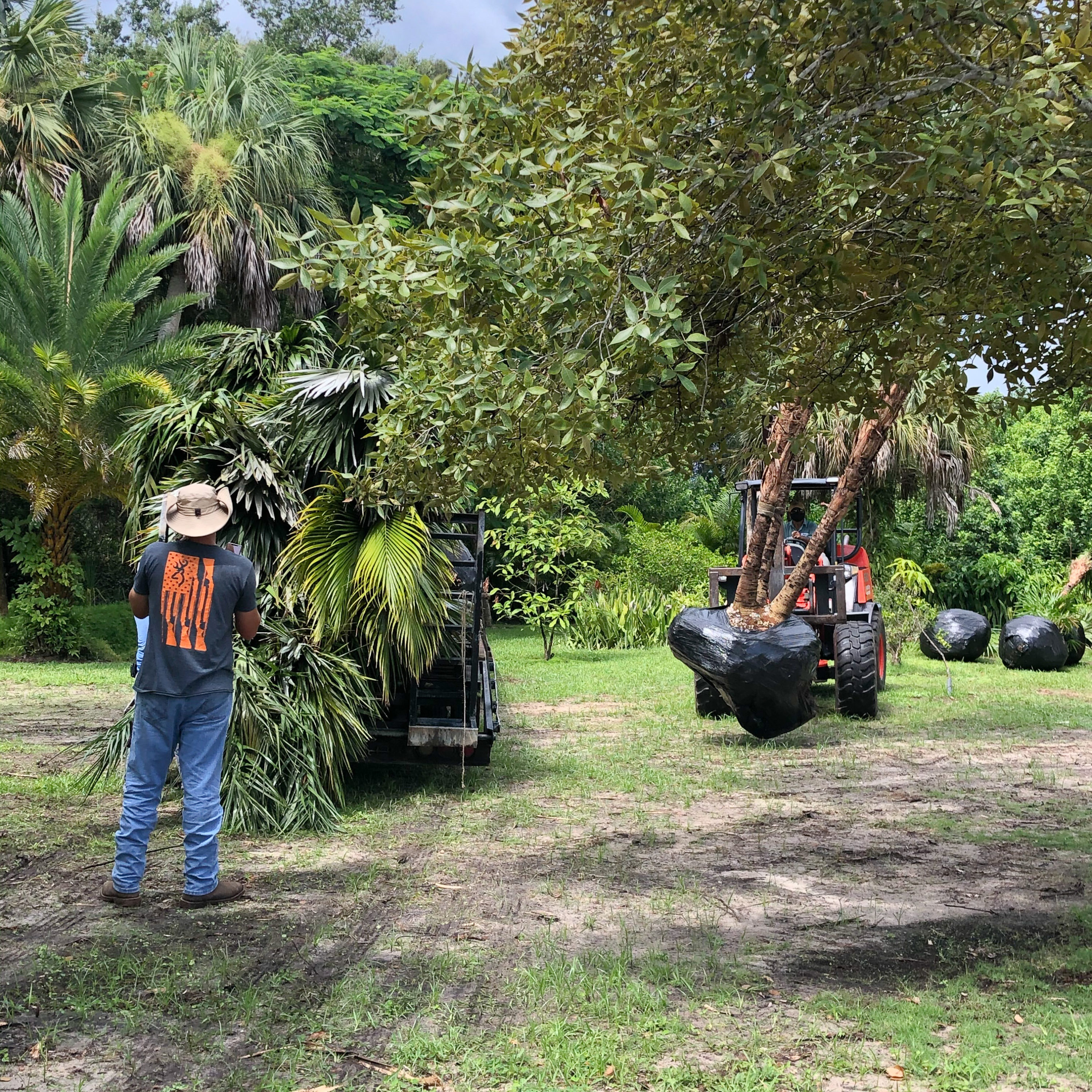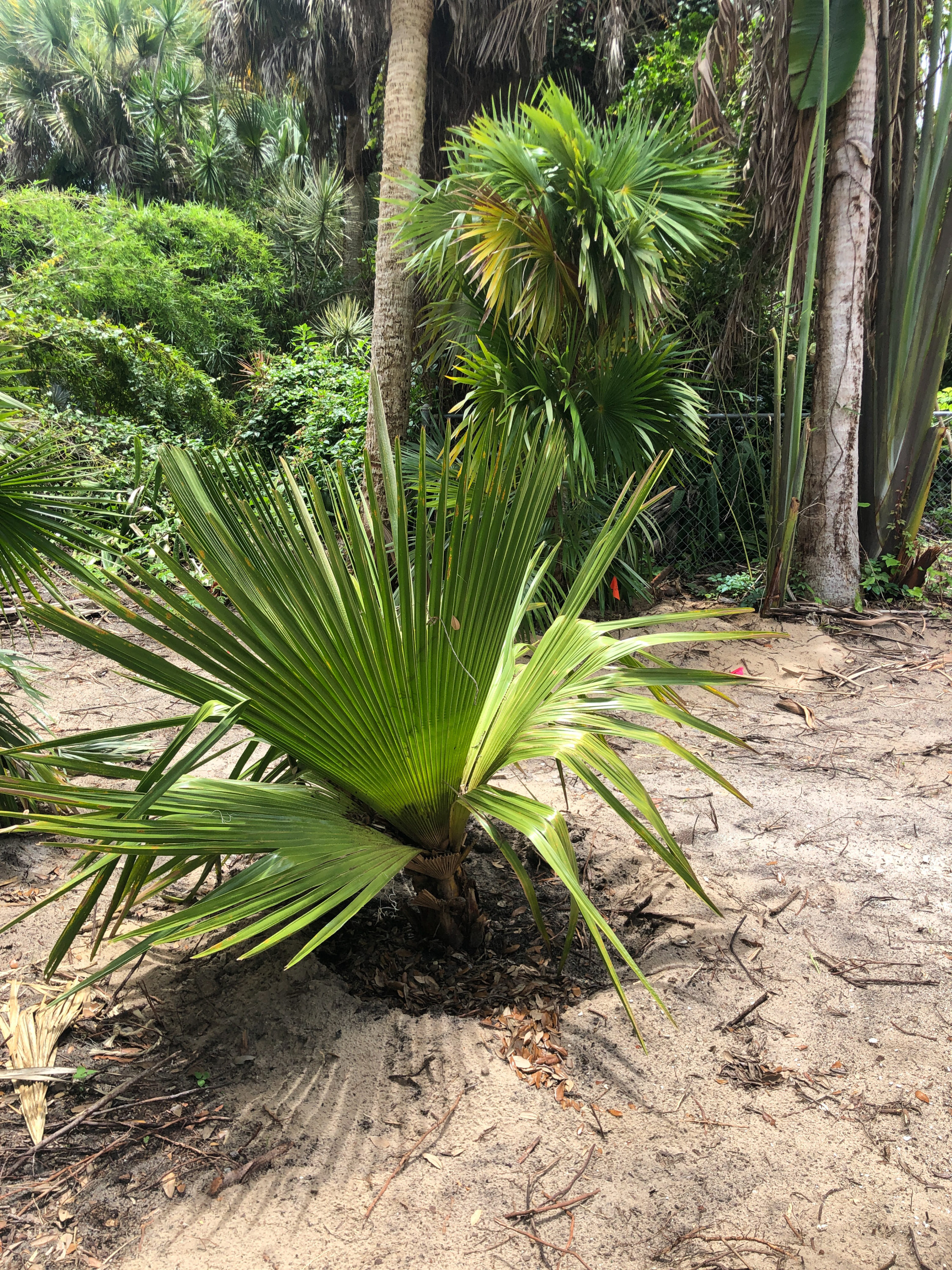 Cuban petticoat palm, Copernecia macroglossa.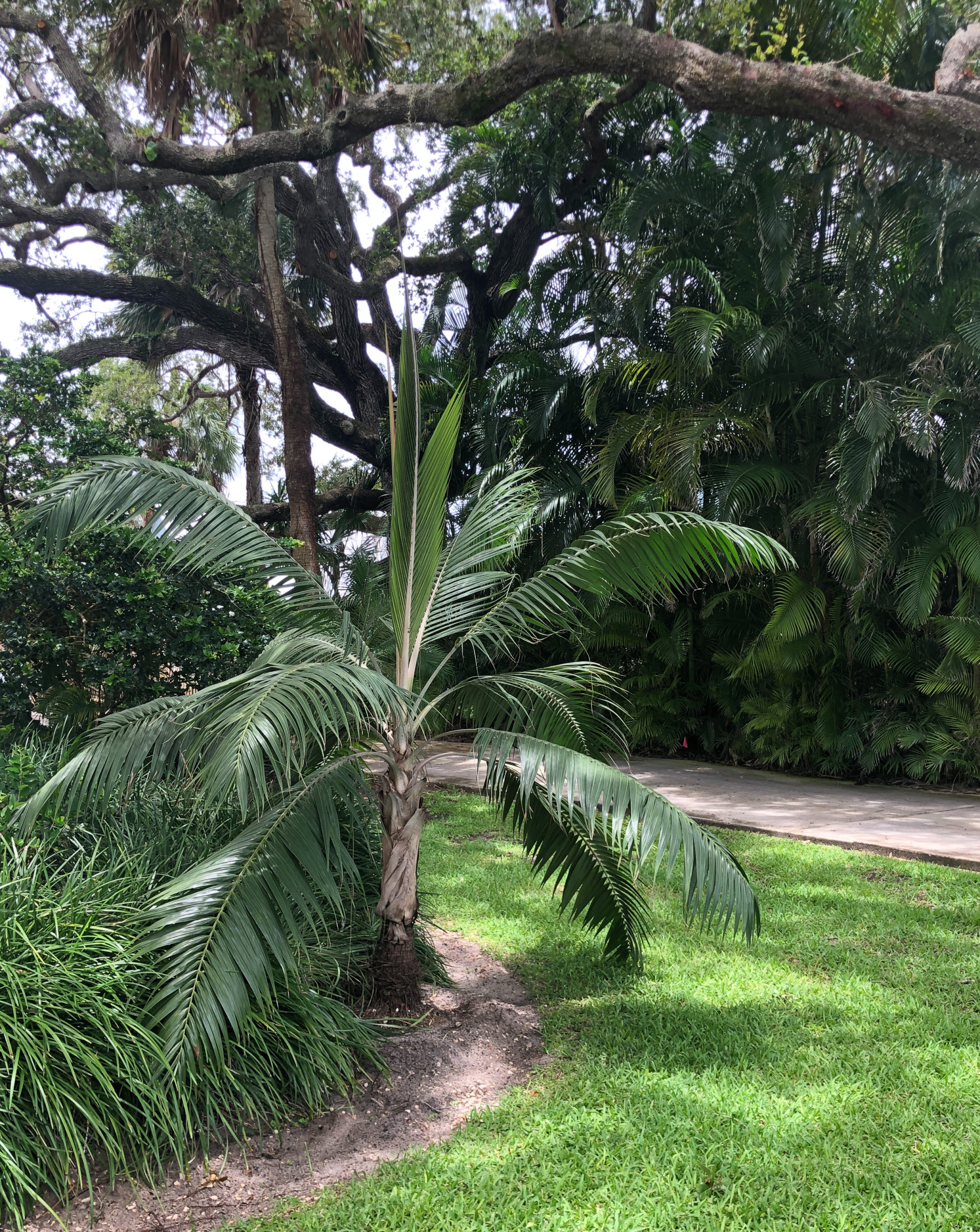 Hurricane palm, Dictyosperma album.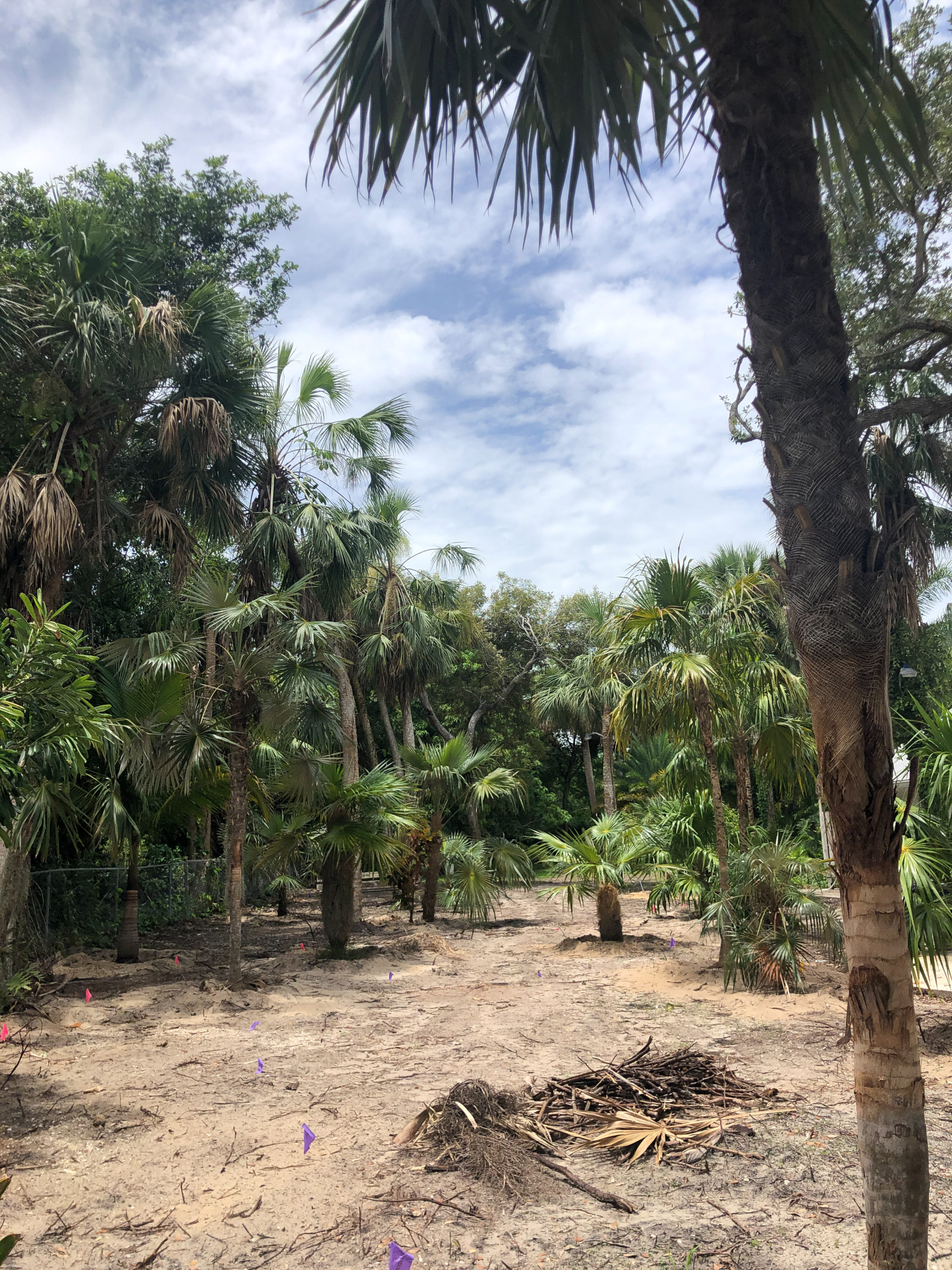 We'll see how they fare in the storm heading our way.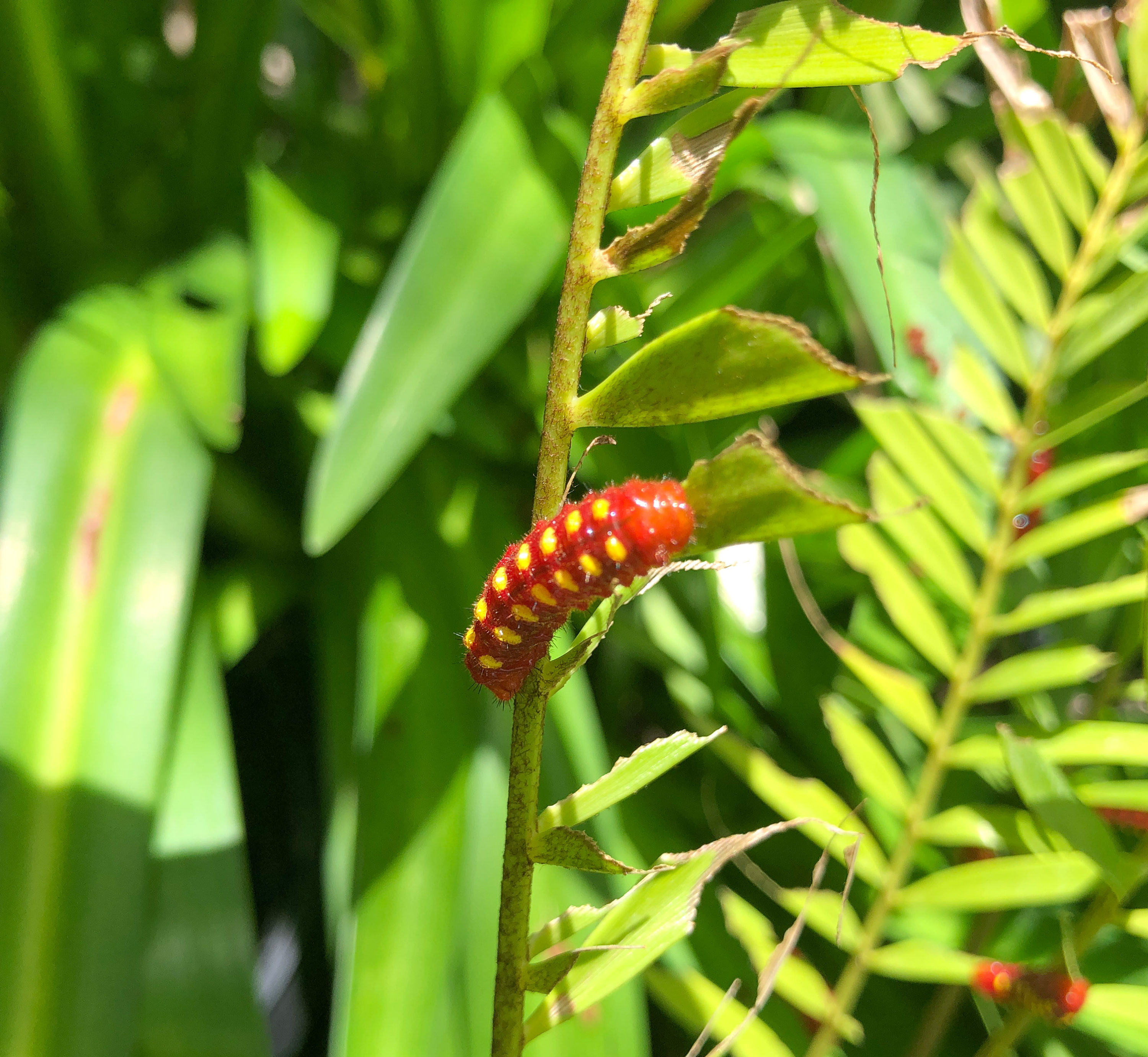 Over a month ago we also moved a bunch of our smaller potted plants over to the new yard, including coonties, a native Florida cycad which we originally got from my grandma's yard. Now they're covered with atala caterpillars. We never had these on the Gulf Coast. They were thought to be extinct for many years. They've made a comeback in certain areas, and thankfully they seem to be doing quite well around the Indian River Lagoon.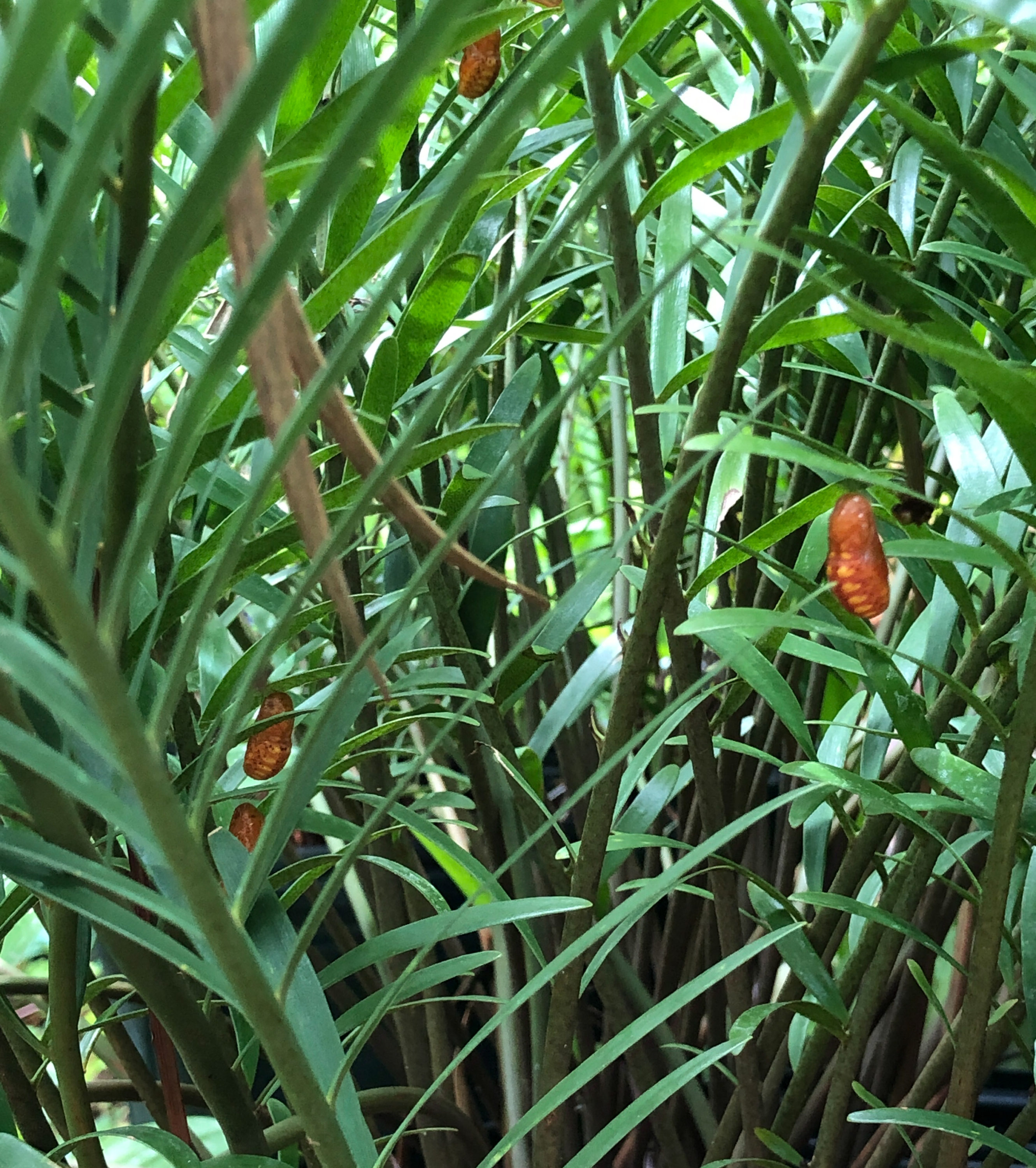 Cocoons.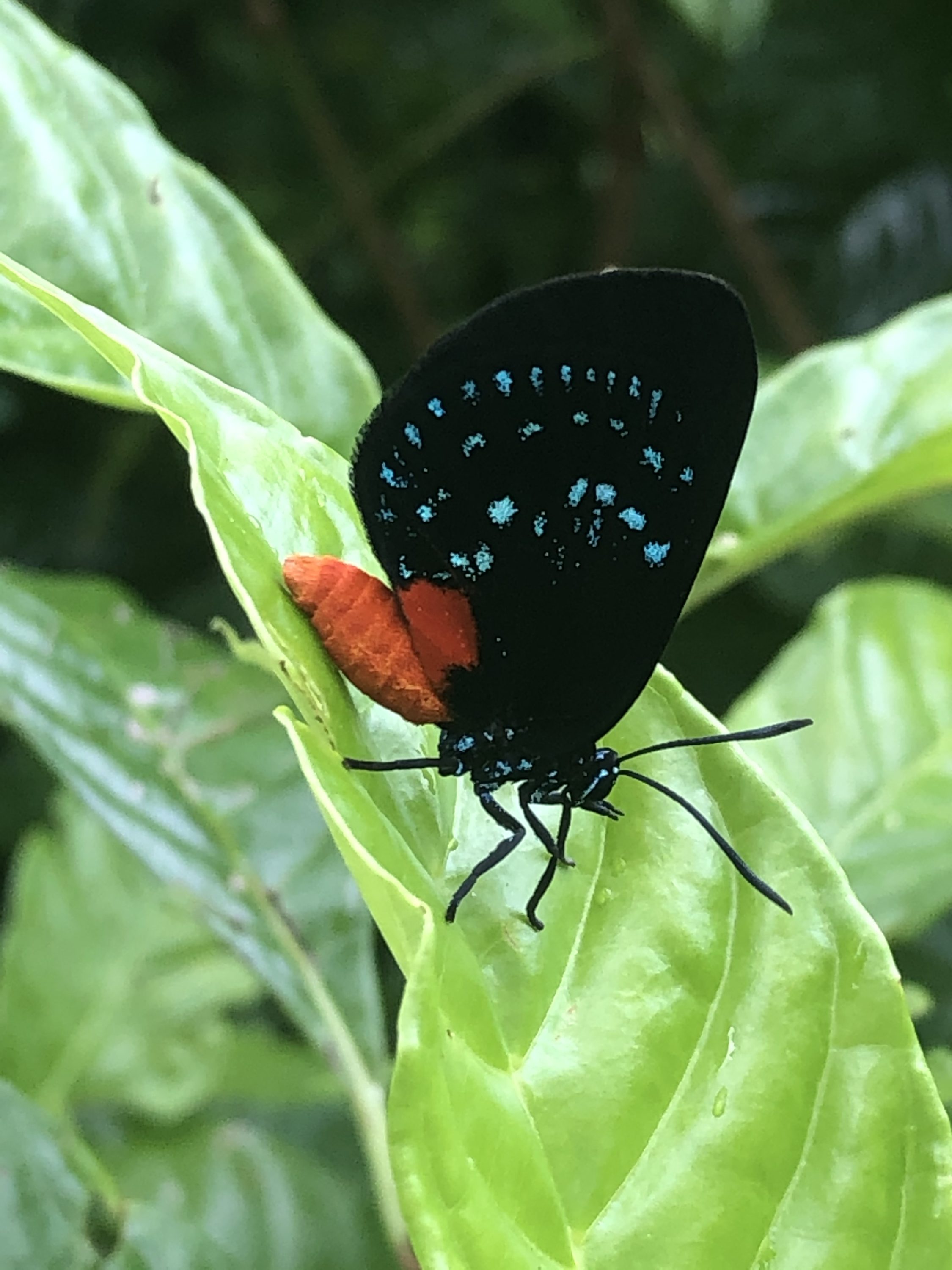 Update 8/1: Toby just took this in the yard and I like it better than what was on here before.
Not many critters mess with cycads due to neurotoxins in many of the plant parts. These caterpillars store the toxin (the red is a warning to predators) and they even retain it in the butterfly stage.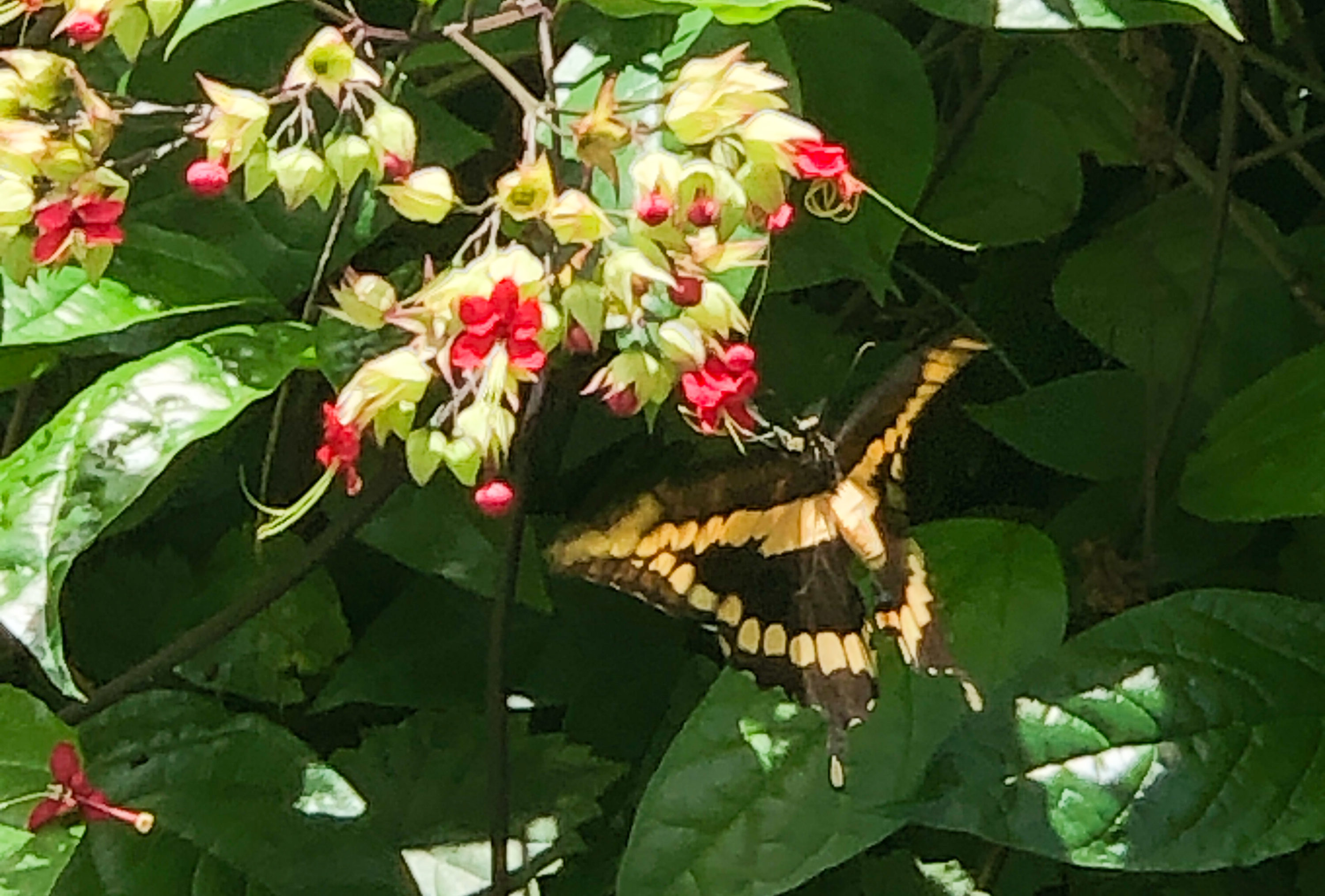 A giant swallowtail butterfly on a bleeding heart vine.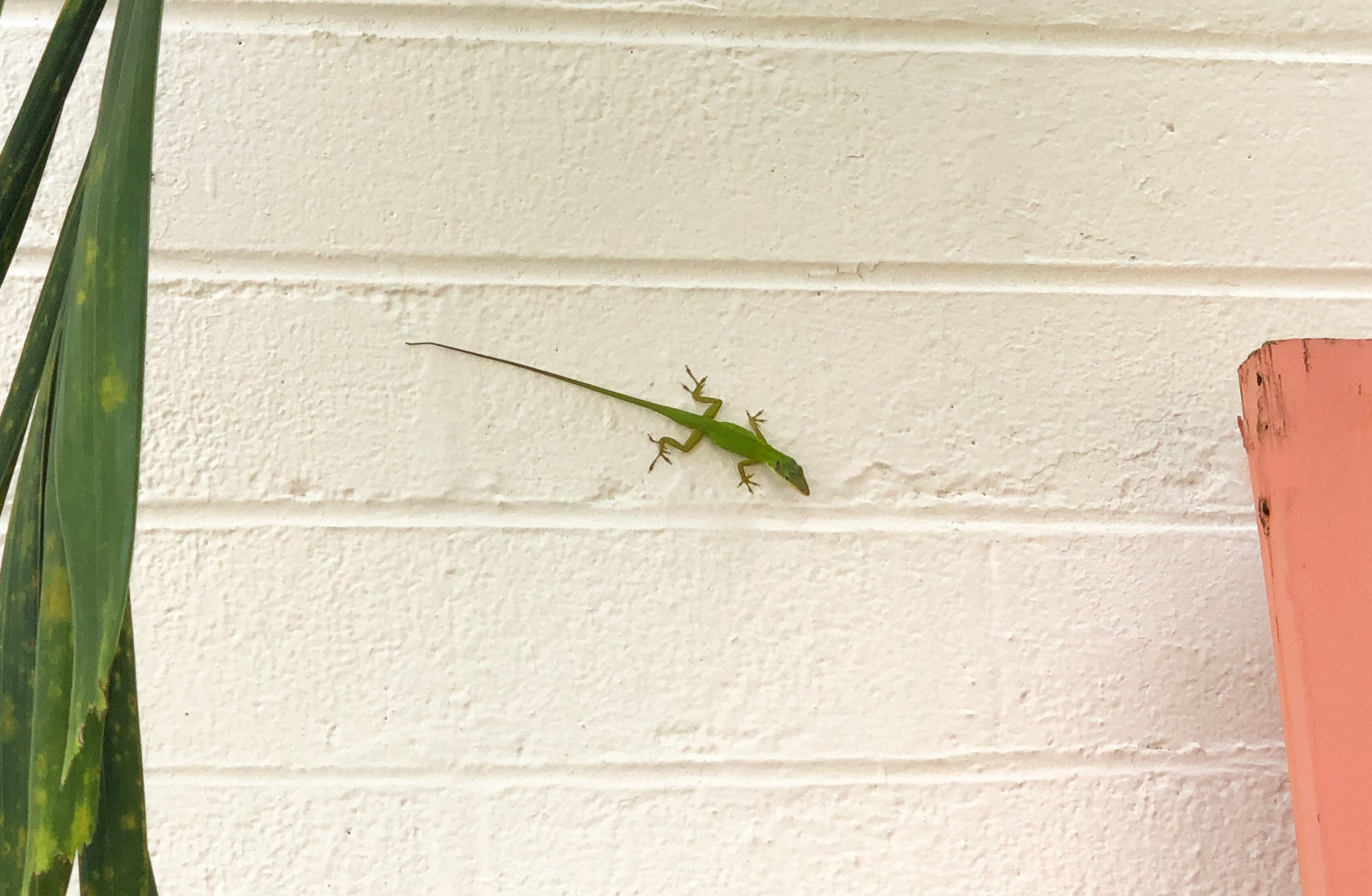 Gorgeous green anole.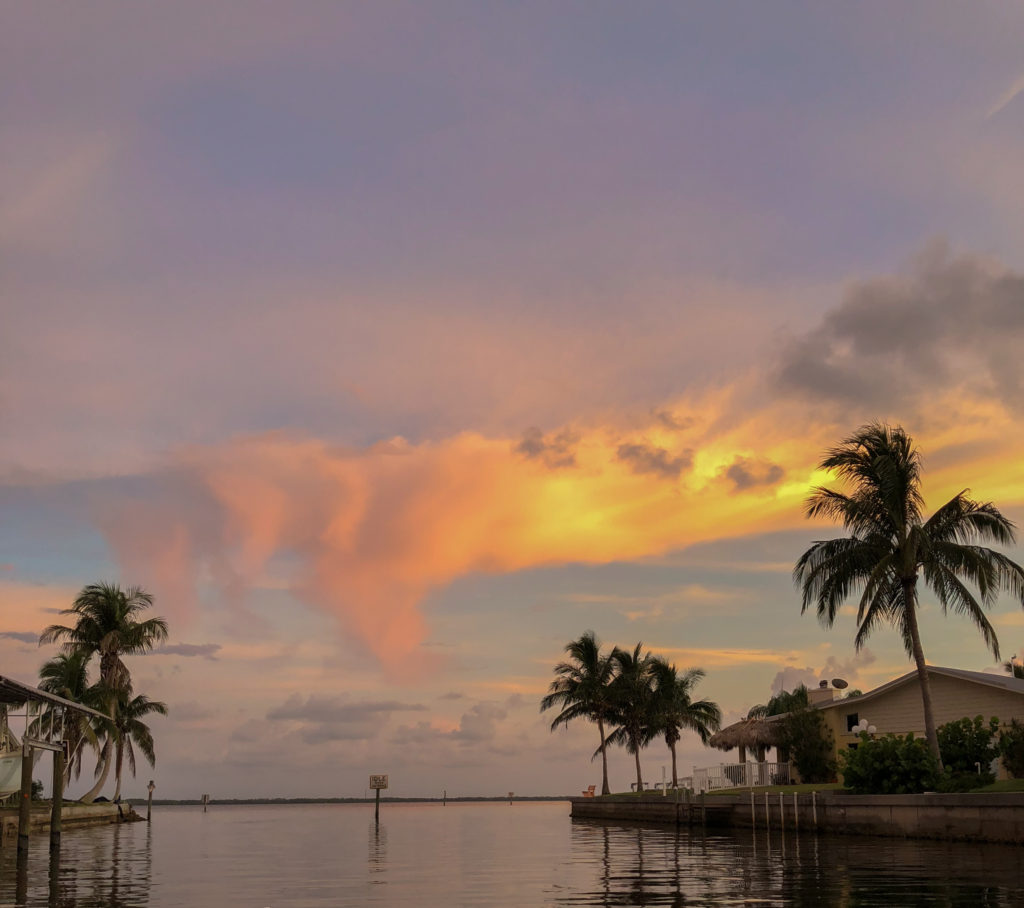 Today we said goodbye to our old Pine Island hideaway. Now we're heading back across the state to get ready for Isaiah, whatever it becomes, wherever it goes. Just in case, here are my lists. We're pretty good at stocking up and hunkering down these days, aren't we?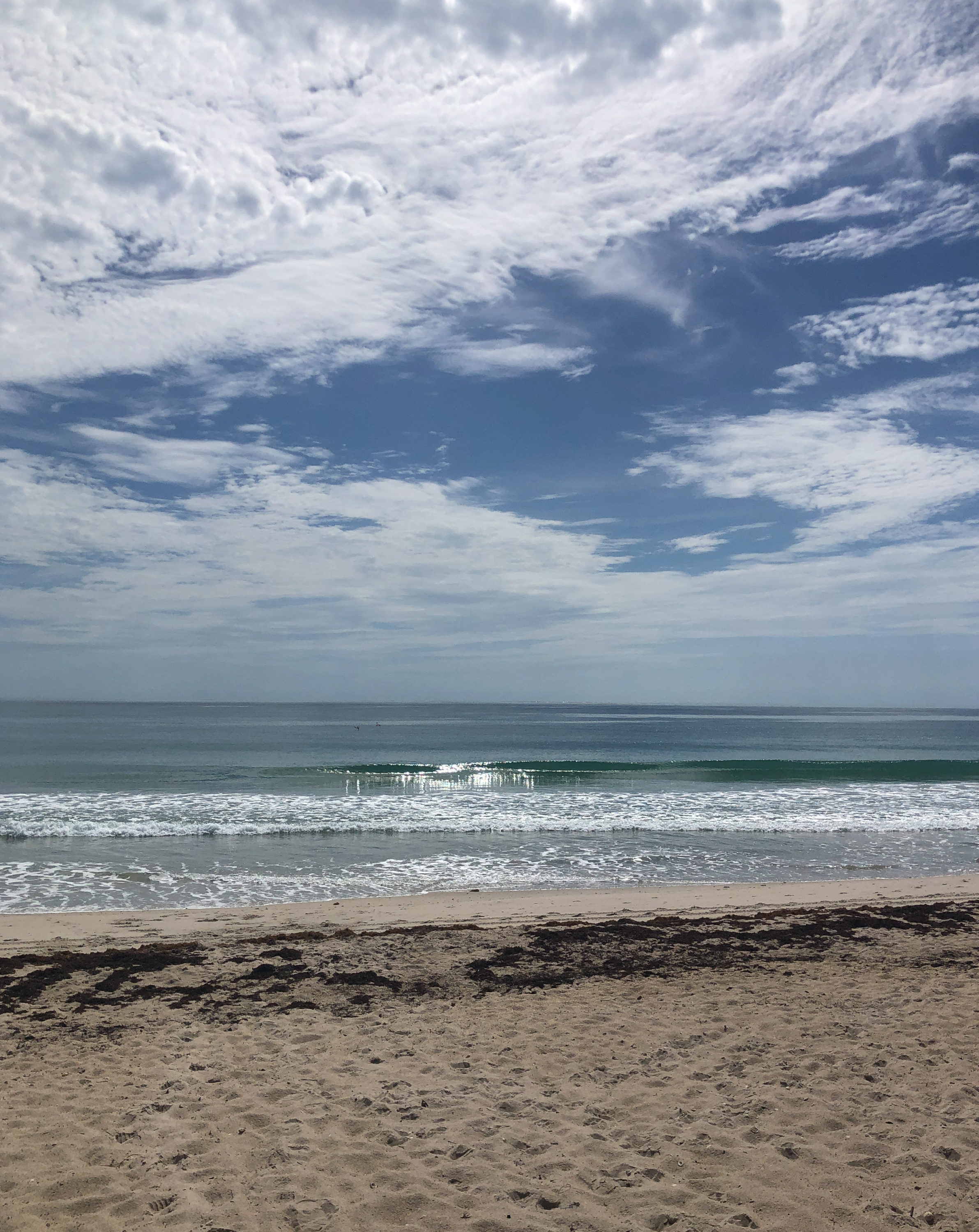 Ready to weather another storm. Stay safe and well, friends!