If you come to my house for dinner any time soon, I can tell you right now what we're having.
Hot fish and cheese grits.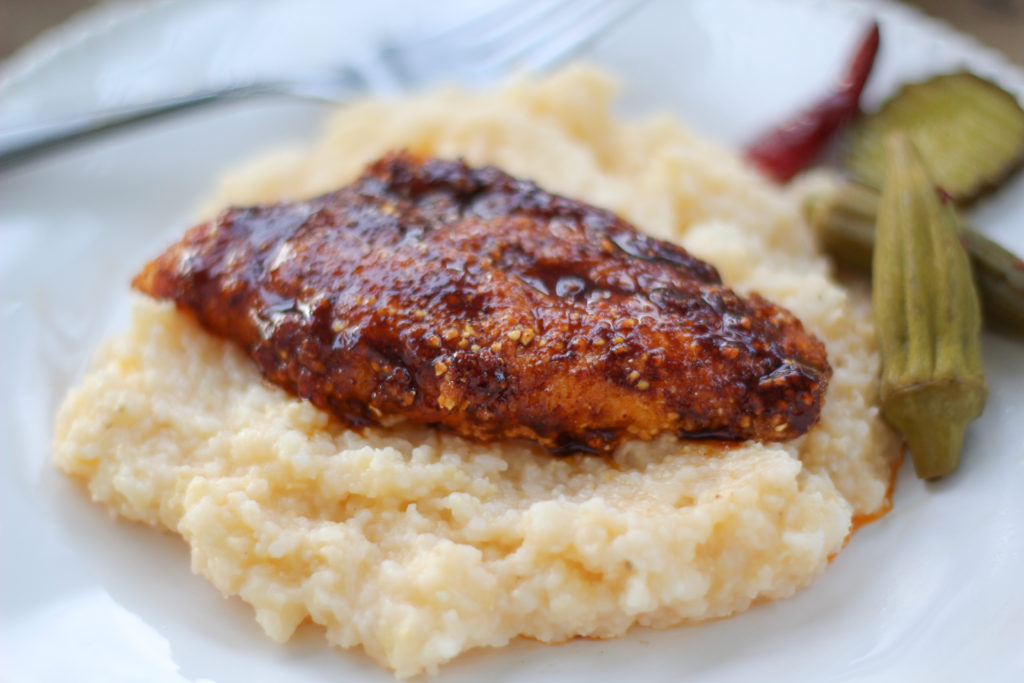 This was inspired by Nashville-style hot chicken, which I've seen everywhere lately from the cover of Bon Appétit to billboards for KFC. It's fried chicken dipped in a hot pepper oil, served up on white bread with pickles. I thought how good it would be to cook fish like that. It could be the pescetarian's answer to hot wings. I'd call it hot fish!
Of course someone had already thought of that. A looong time ago. There are Nashville restaurants that specialize in hot fish, but the fish version hasn't caught on like hot chicken outside that city. Don't even get me started on this country's obsession with chicken. A web search will turn up tons of recipes for Nashville-style hot chicken, but good luck finding the same style recipes for fish.
So I decided to wing it (sorry, couldn't resist). For my first go-round, I melted a couple tablespoons of butter. I shook in a bunch of Crystal, then some cayenne. I squeezed in some fresh key lime. Then I fried some fish and drizzled on the sauce. It was… Weak. Orange. Too tart. Not nearly enough heat.
Not worthy of the name Hot Fish, but yeah, we ate it anyway.
The next time I decided to do some actual research before I made it (hello rusty librarian skills!). I found you need lots of fat (from butter, the cooking oil, even lard!), more cayenne than you think you can handle, and maybe even some brown sugar or honey. A pinch of salt, some paprika, and garlic powder might do it some good, but don't go crazy on the hot sauce, it's just too thin and vinegary.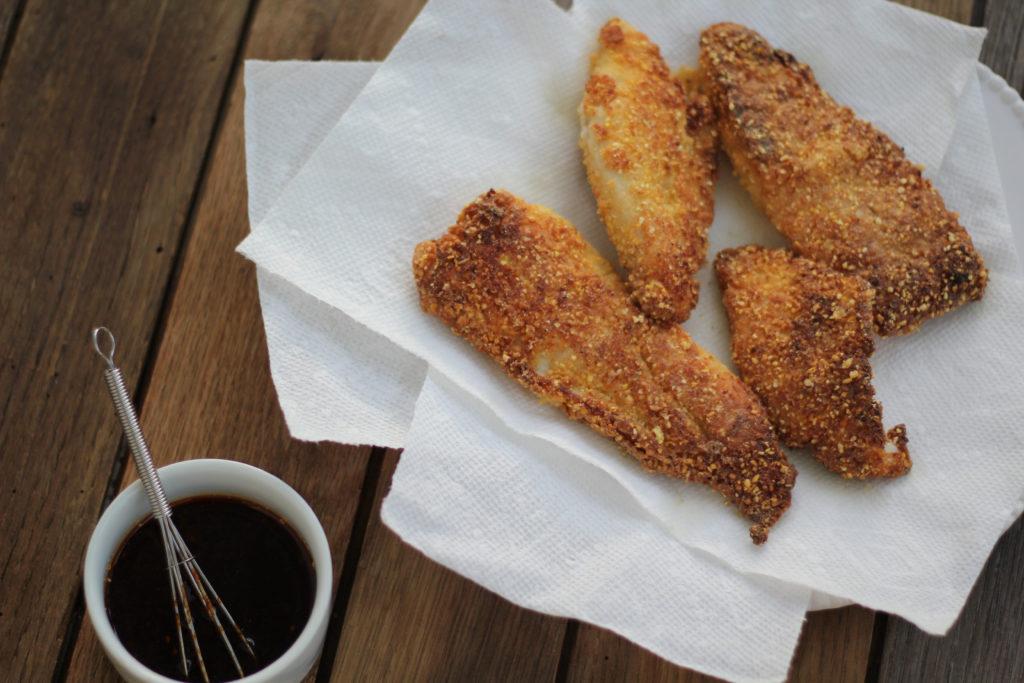 And then I fried fish my usual way because I only listen to my grandma about that.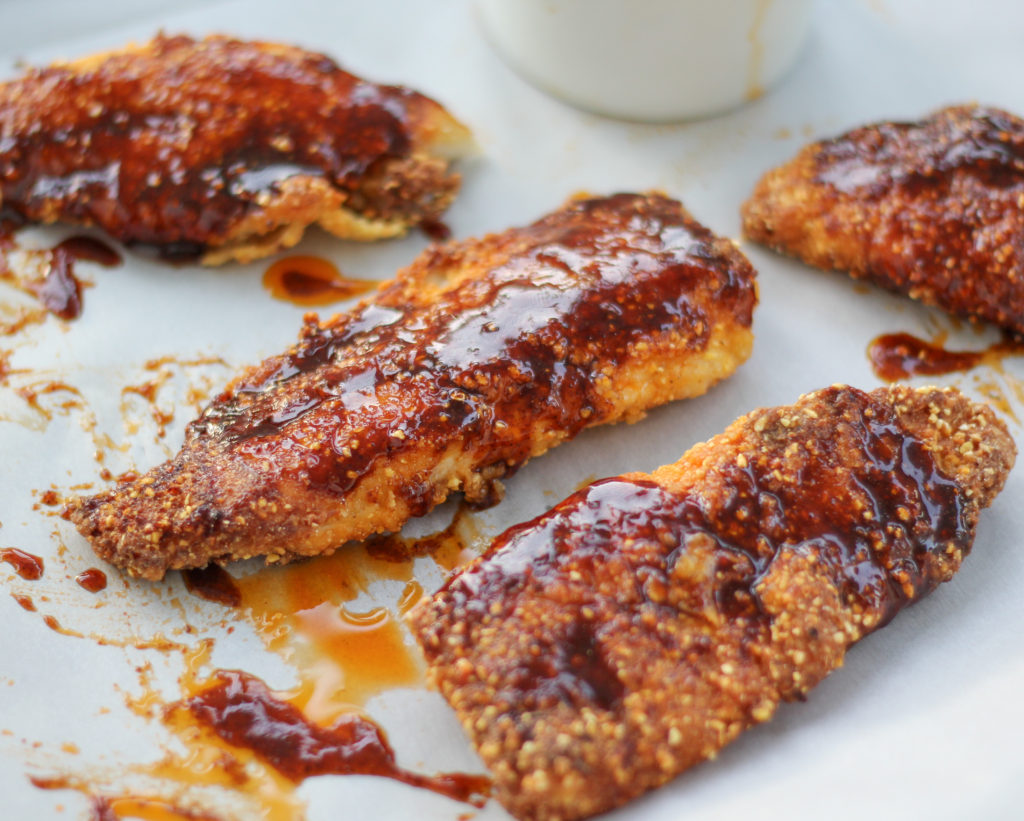 I made a new sauce. I fried more fish. I brushed the fillets with it, wondering if I went too far with the cayenne as I watched them turn a sinister shade of red. I braced myself for the punch and snuck a crunchy nugget off the plate.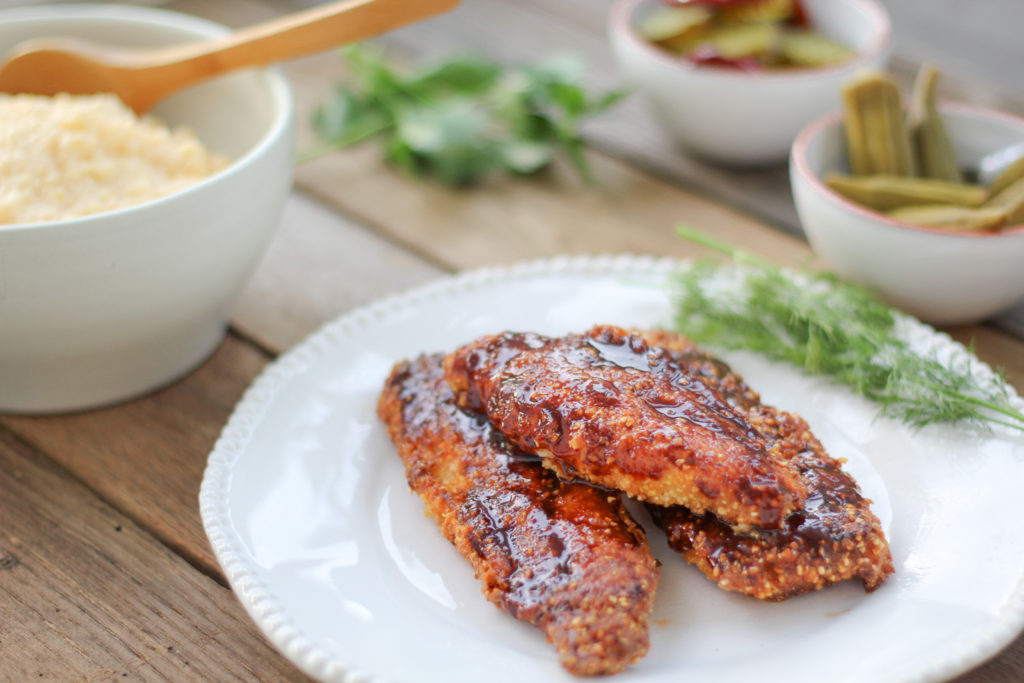 And then I devoured the rest of the fillet, sans fork.
Hot damn.
Eat it on white bread, Nashville-style, or on cheese grits, Ft. Pierce-style.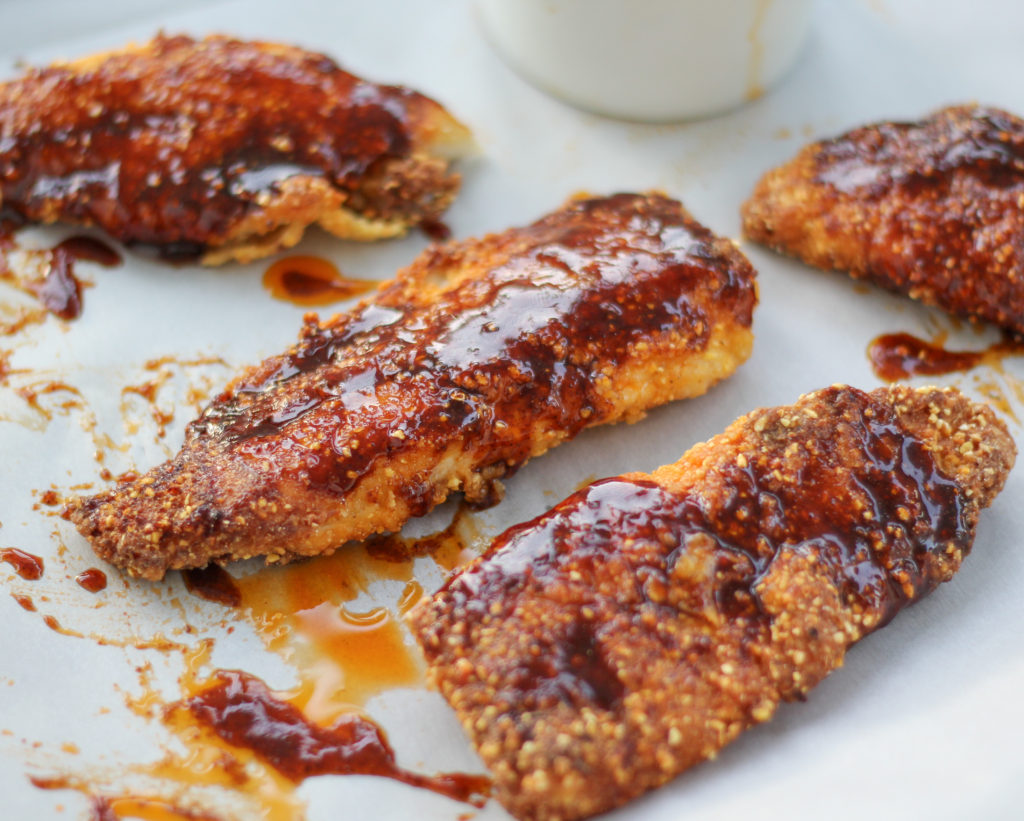 Hot Fish
2016-12-08 09:26:28
Ingredients
2 fillets snapper, redfish, or dolphin
1 1/2 cups buttermilk or whole milk (enough to just cover the fish)
3 tablespoons butter
1 tablespoon honey
1 tablespoon Crystal hot sauce
1-5 tablespoons cayenne (to taste)
1 tablespoon paprika
1/2 teaspoon garlic powder
1/4 teaspoon salt
canola or vegetable oil (for frying)
1 cup flour
3/4 cup cornmeal (fine to medium grind)
2 teaspoons of your favorite seafood seasoning (Everglades, Old Bay, Paul Prudhomme Magic, etc.)
Instructions
Pat the fish dry and slice the fillets in half lengthwise.
Place them in a shallow dish and cover with buttermilk.
In a small saucepan, melt the butter over low heat. Stir in the honey and Crystal. Whisk in 1 tablespoon or so of cayenne, then paprika, garlic powder, and salt. Taste it. Add a little more cayenne than you think you should. Turn off the heat.
Heat 1 inch of oil in a cast-iron skillet or Dutch oven over medium.
Sift the flour, cornmeal, and seafood seasoning in a shallow dish with a fork.
Once the oil is hot (about 350 degrees), take a fillet of fish from the buttermilk and allow the excess to drip off. Dredge it through the cornmeal mixture, then into the hot oil. Fry on both sides for about 2 minutes, or until golden brown. Transfer to a plate lined with paper towels.
Take 2-3 tablespoons of the fish cooking oil and whisk it into the skillet with the hot sauce.
Move the fish to a pan lined with parchment (or straight to a serving platter if you don't care about it getting messy. Brush or spoon the hot sauce mixture over the fish on both sides.
Serve over white bread or cheese grits, along with some pickles and any extra hot sauce.
Suwannee Rose https://suwanneerose.com/