Let's end 2016 on a sweet note.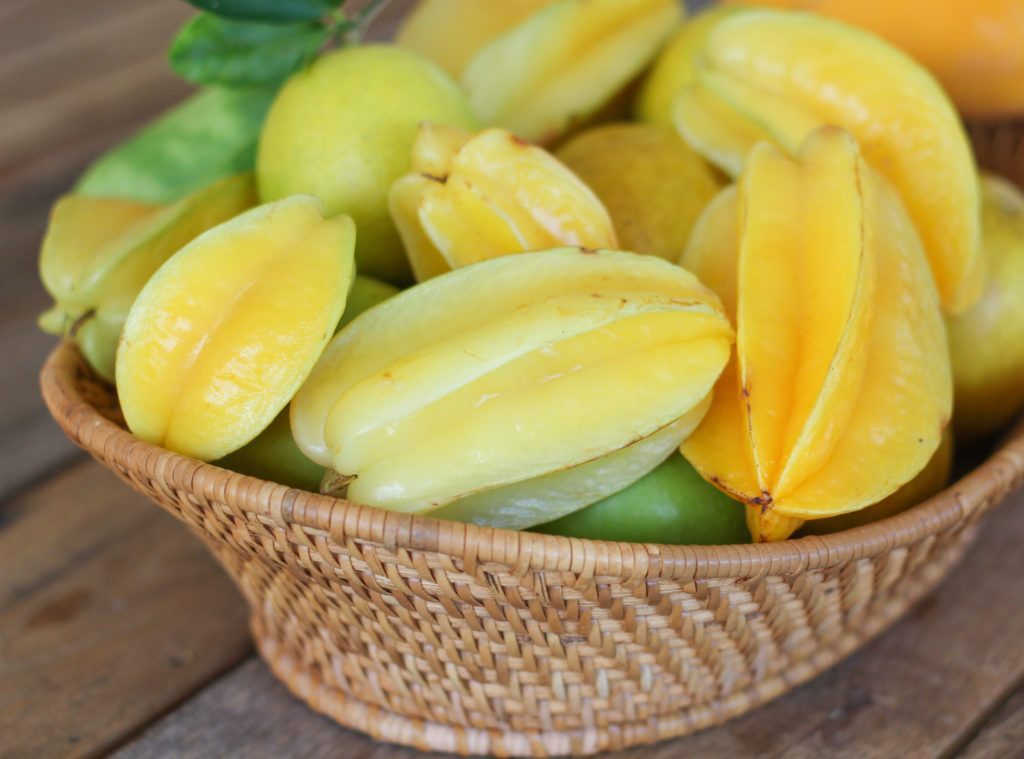 This will go down as the year I learned to love starfruit. I started baking with them and there's no turning back. If you've been on the fence about them, this tart might convince you, too.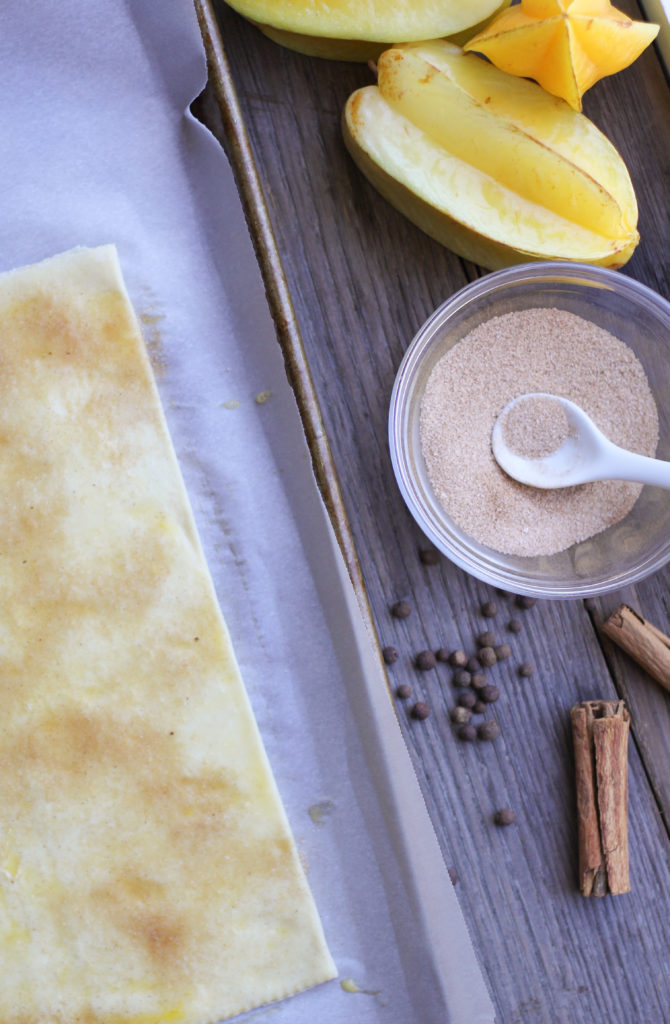 Now I'm going to let you in on the secret to the easiest dessert of all time. It's frozen puff pastry, and it's magic! Thaw, bake, and POOF! You've got a beautiful, buttery, flaky tart in a matter of minutes. Sure, you could make puff pastry from scratch. Be my guest! I'm sure it tastes divine, but please don't share it with me. Don't ruin me for the frozen stuff.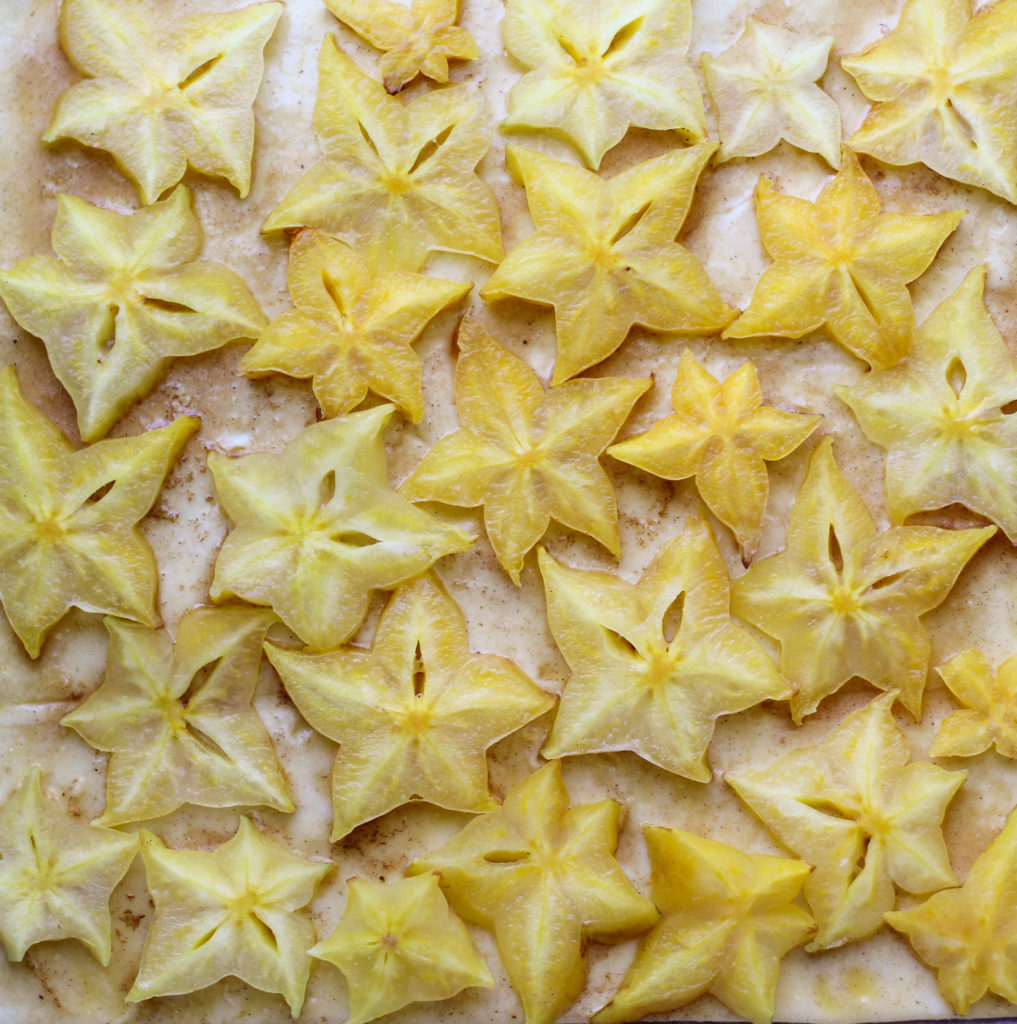 I've made this tart with lots of different fruit, but these stars are the most festive! If you go with another fruit, slice it thin and cover the pastry with a single layer. Allow a little space for the pastry to show through. Then go crazy with the cinnamon sugar. It makes it sparkle.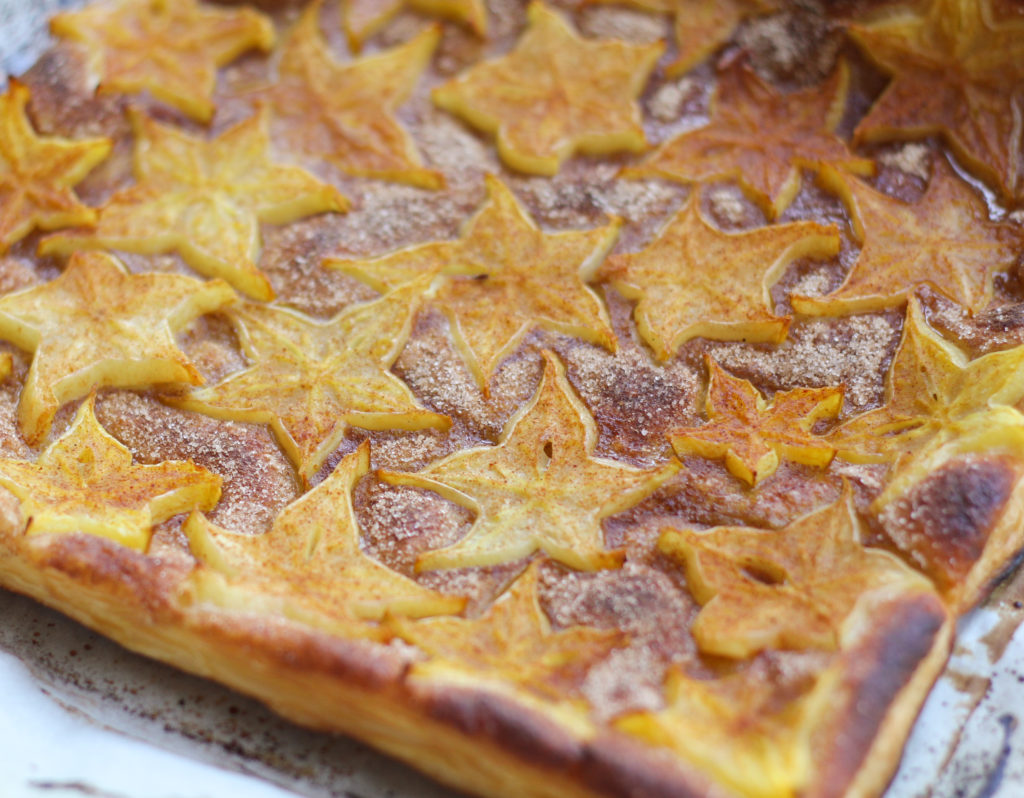 Keep an eye on it as it bakes and puffs. You want to be ready to pull it out the minute it's golden all over and the edges are brown and bubbled like good pizza crust. Let it cool a few minutes. Pop some champagne! Then slice it up.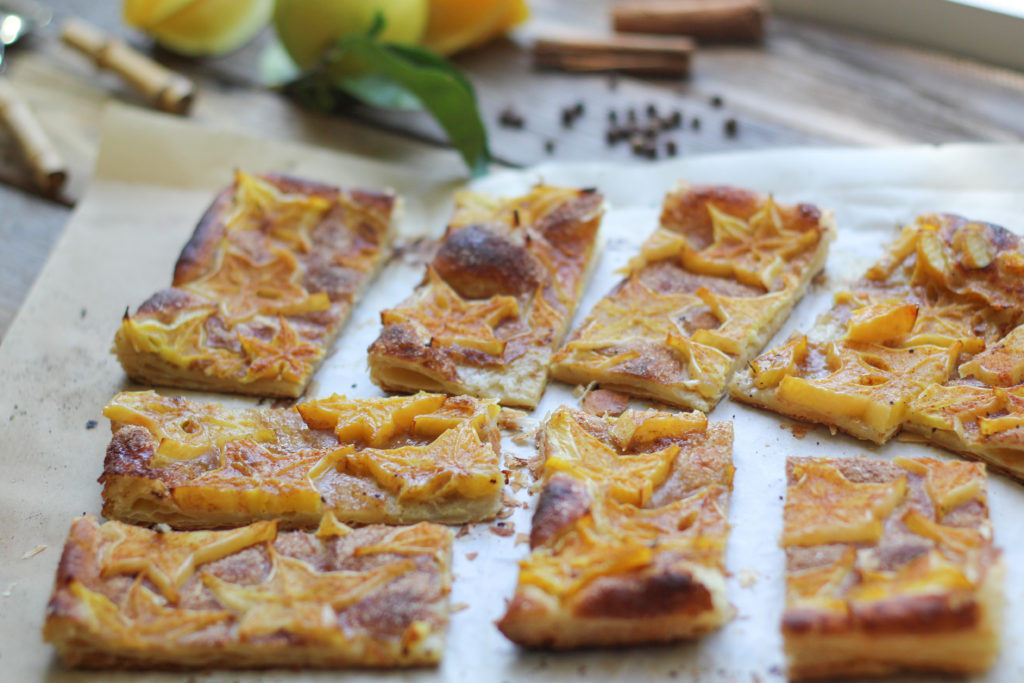 Go à la mode.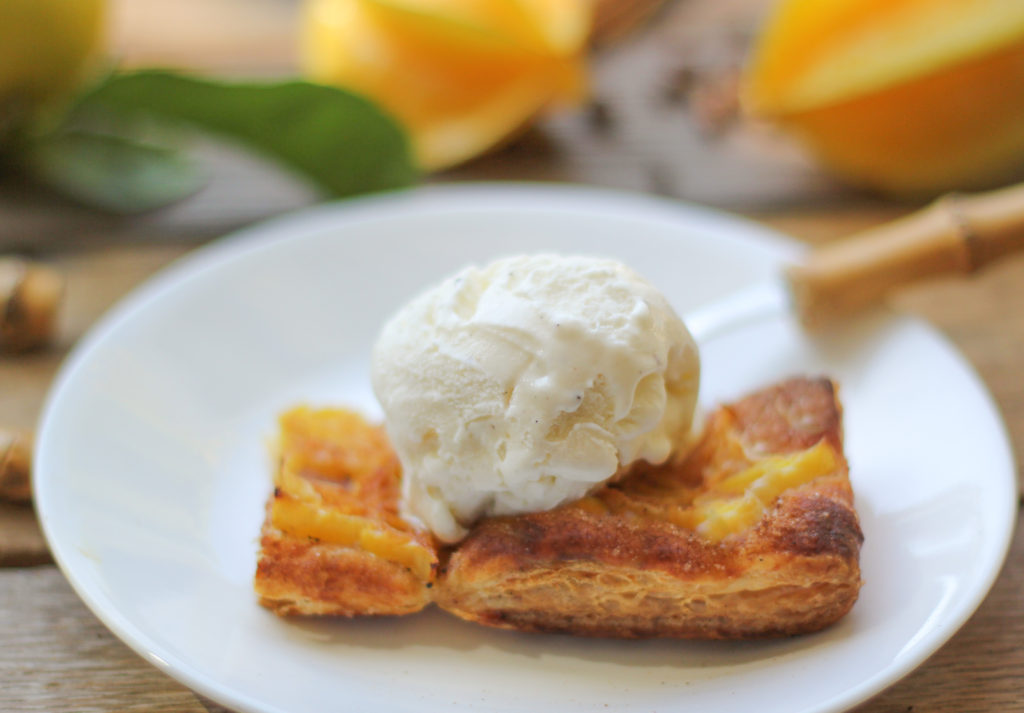 Happy New Year! Eat, drink, and be merry, and join me back here in 2017!
Cinnamon Starfruit Tart
2016-12-30 19:24:39
Ingredients
1 sheet puff pastry, thawed
1 egg
1/4 cup sugar
2 teaspoons cinnamon
1/4 teaspoon allspice (optional)
1/4 teaspoon salt
2 starfruit, thinly sliced
ice cream, for serving
Instructions
Preheat the oven to 400. Line a baking sheet with parchment or a silicone liner.
Unfold the puff pastry sheet when it's thawed but still cool and smooth out the creases and press them together.
Whisk the egg and brush it over the pastry sheet.
Mix the sugar, cinnamon, allspice, and salt in a small bowl. Sprinkle half the cinnamon sugar over the pastry. Arrange the starfruit slices over the top. Sprinkle with the rest of the cinnamon sugar.
Bake for about 25 minutes, or until the tart is puffed and golden brown.
Allow the tart to cool at least 5 minutes before serving. Top each slice with a scoop of ice cream if you like.
Suwannee Rose https://suwanneerose.com/