I've posted a recipe every St. Patrick's Day. It's my favorite holiday. It's easy to celebrate (wear my favorite color, drink a beer) and there's no obligation for gifts or Hallmark cards. If you're feeling really festive, there's Irish food.
Which is possibly the most unappreciated cuisine of all. For most of us, it means classic Irish-American dishes like corned beef and cabbage and shepherd's pie. Not that there's anything wrong with that, especially the way my Grandma Riley made them for me, which was a separate pot of just potatoes and butter. I still love that.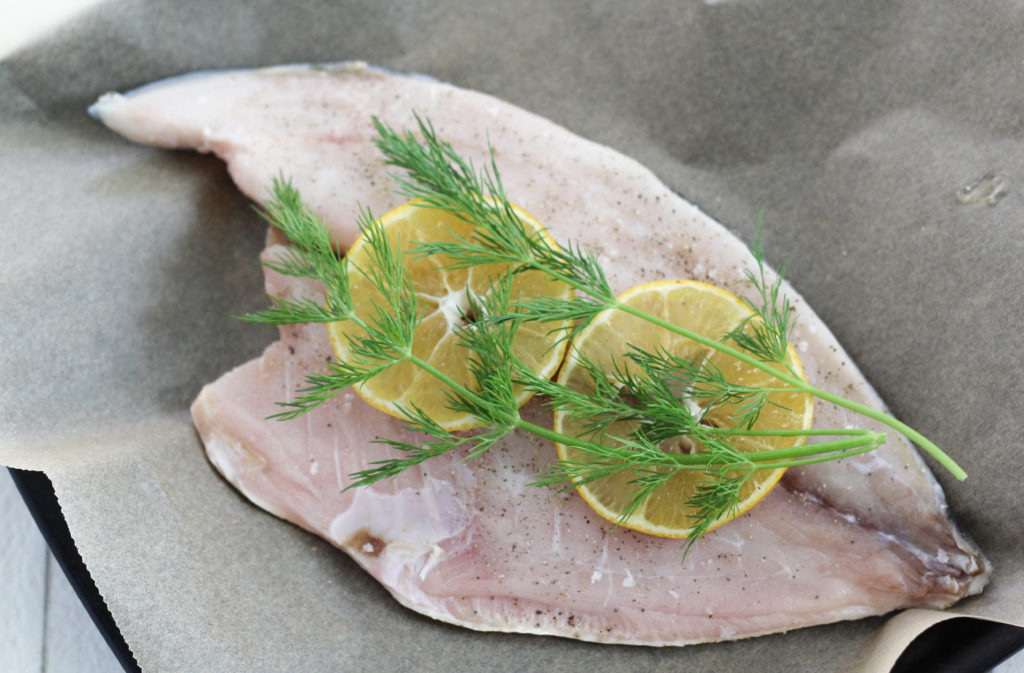 But I've since expanded my palate, and I know there's a lot more to Irish cuisine than meat and potatoes. I'm dreaming of going to Ballymaloe Cookery School in County Cork where chef Darina Allen offers classes on her family farm utilizing tons of vibrant vegetables and herbs and fresh fish. I spotted one of her recipes for Arctic char in the New York Times, and I adapted it for pompano in my own kitchen. It's cooked "en papillote," then topped with a decadent spinach butter sauce.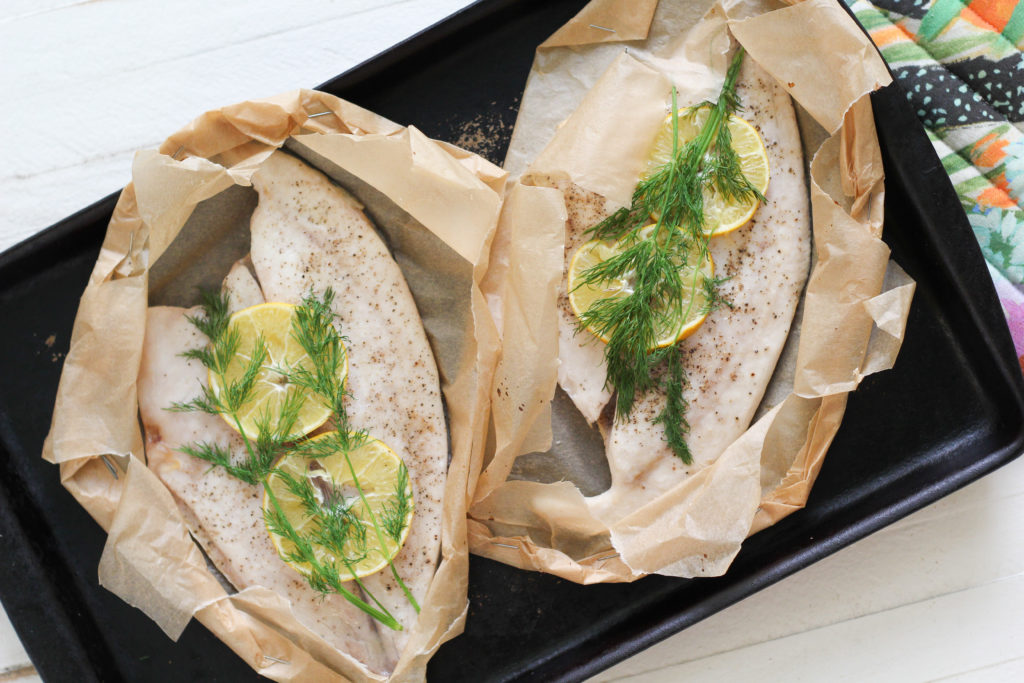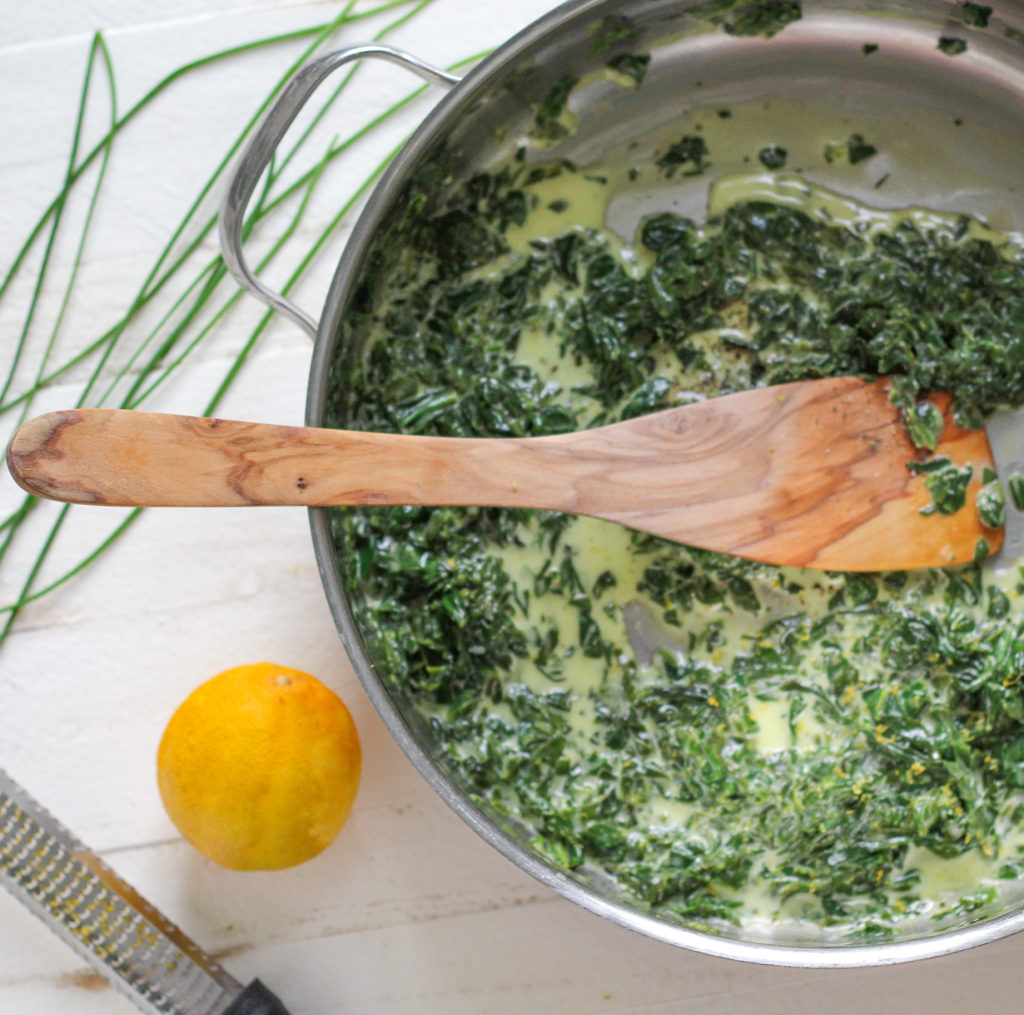 It feels like the perfect recipe this St. Paddy's Day. It's fresh and emerald green.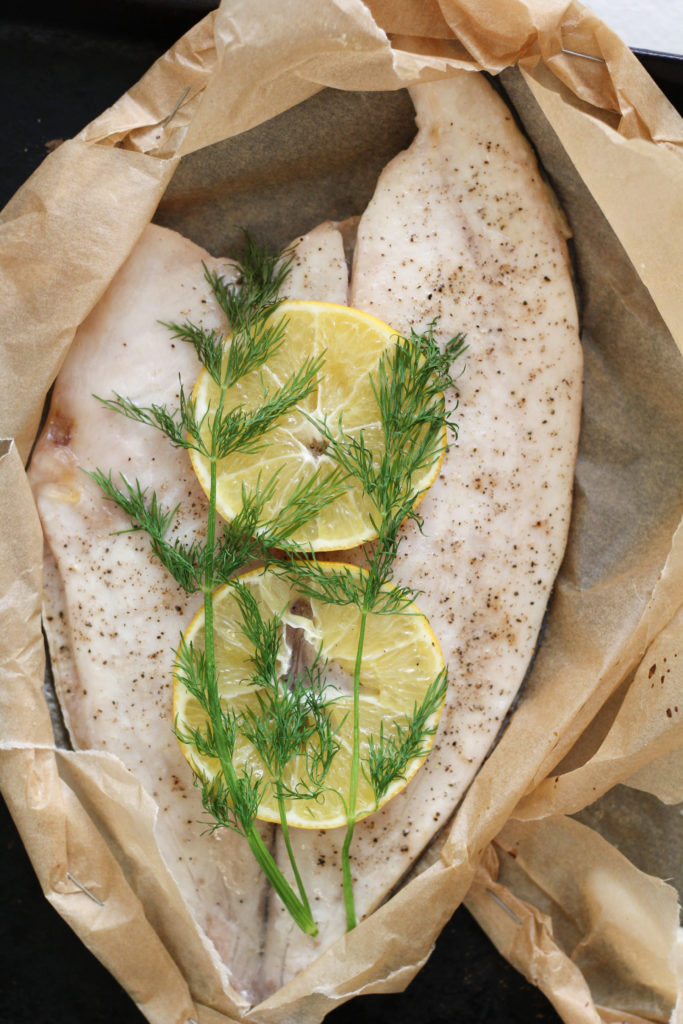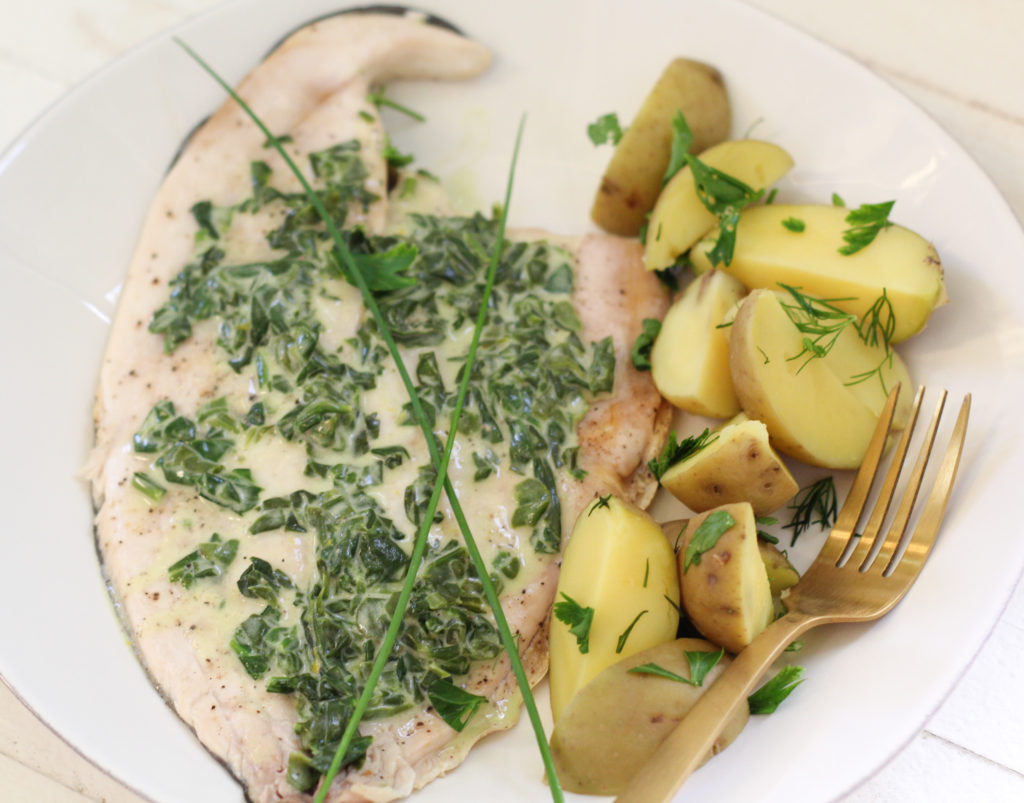 And I still get potatoes.
St. Paddy's Pompano
Ingredients
2

fillets

pompano

skin-on

4

slices

lemon

4

sprigs

dill

2

teaspoons

olive oil

10

ounces

baby spinach

1/2

cup

crème fraîche

*

6

tablespoons

butter

1

lemon, zested

1

teaspoons

chives

finely chopped

2

teaspoons

dill

finely chopped
Instructions
Preheat the oven to 375.

Rip off an 18-inch sheet of parchment. Place a fillet on the bottom third of the parchment. Sprinkle lightly with salt and pepper. Arrange two lemon slices and dill sprigs on top. Drizzle with a teaspoon of olive oil. Fold the top of the parchment over the fillet. Begin making small folds to seal the parchment all the way around and tuck the end underneath. Add a few staples wherever the folds aren't tight.

Repeat with the remaining fillet.

Place the parchment pouches on a baking sheet. Bake for 12-15 minutes (12 minutes for small pompano, 15 for larger ones).

While the fish cooks, make the spinach butter:

Put spinach in a colander and pour boiling water over to wilt it. Stir, allow it to drain, rinse with cool water and squeeze completely dry. Chop the spinach as finely as you can and set aside.
Put crème fraîche in a wide saucepan or skillet over medium high heat and bring to a simmer. Cook for a minute or so, until slightly reduced. Add cooked spinach, stirring to coat. Season with salt and pepper and turn heat to low. Quickly stir in 1 tablespoon chilled butter at a time. Each spoonful should be just melted before adding the next, to make a creamy sauce. Remove from heat. Stir in lemon zest, dill and chives.


Once the fish is done, remove the baking sheet from the oven. Use kitchen shears to snip a little hole in the top of each packet, then slip in the scissors and slice across the top of each one (obviously avoid getting burned by steam). Discard the lemon slices and dill. Use a spatula to transfer the fish to plates. Top with spinach butter.

Serve with boiled Yukon gold potatoes.

*substitute with equal amount of sour cream or use 2/3 cup cream and simmer a bit longer to reduce it to a scant 1/2 cup.