After I moved to the west coast, my mom and I started meeting in Lake Wales to spend the day together. It's right in the middle of the state, about equal distance from Tampa and Ft. Pierce. We love Bok Tower Gardens, but there used to be another attraction there: a charming restaurant called Chalet Suzanne.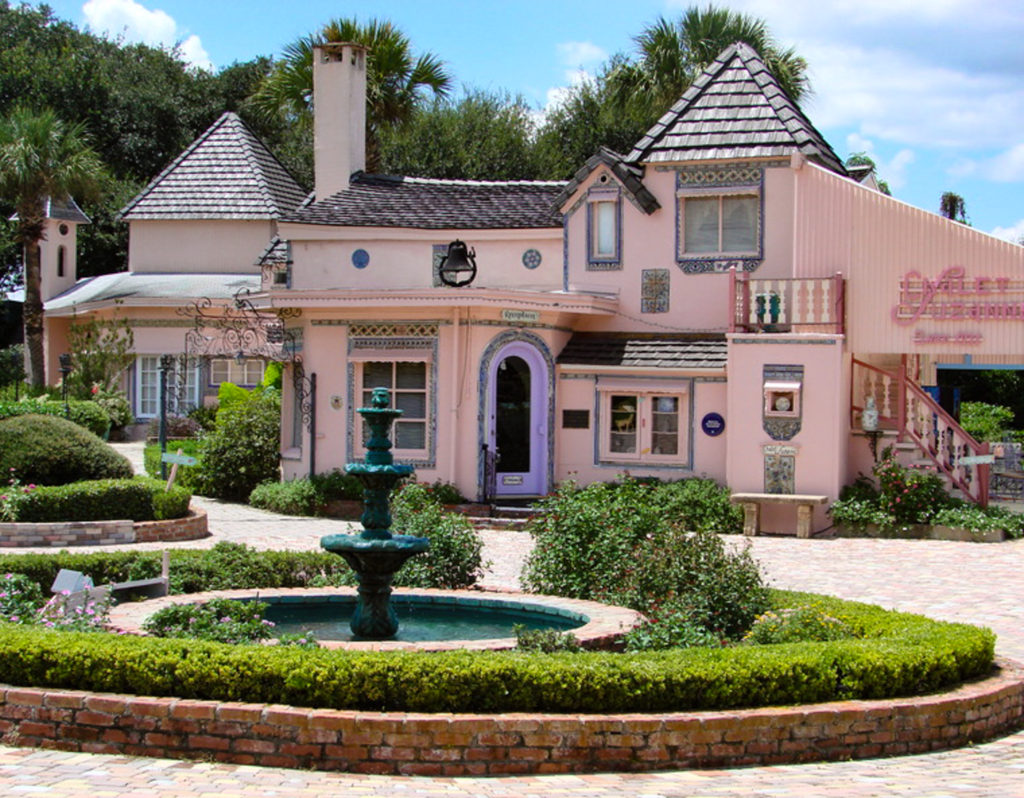 Painted flamingo pink just like all the best Florida hotels of yore, and situated on a lake and a golf course with its own airstrip, you can just imagine this place must have been quite the destination when it opened back in the 30s. It looks like a vintage Disney princess village. The dining room was filled with doilies and mismatched china and framed photos boasting of all the presidents and actors who once dined there. Lunch was a 5-course affair, and each one was as eccentric as the place itself, equal parts tasty and kitschy. The course I looked forward to was the broiled grapefruit half. It was served with chicken livers, but never mind those. The contrast of tart fruit and caramelized topping was divine. It was basically brûléed, and I'm a sucker for brûlées of all types.
After three hurricanes swept through Lake Wales in 2004 the owners struggled to keep it going. It closed its doors recently after 83 years of business. My mom and I were sad to see it go, but the broiled grapefruit lives on in my kitchen. This time around I'm using pomelos.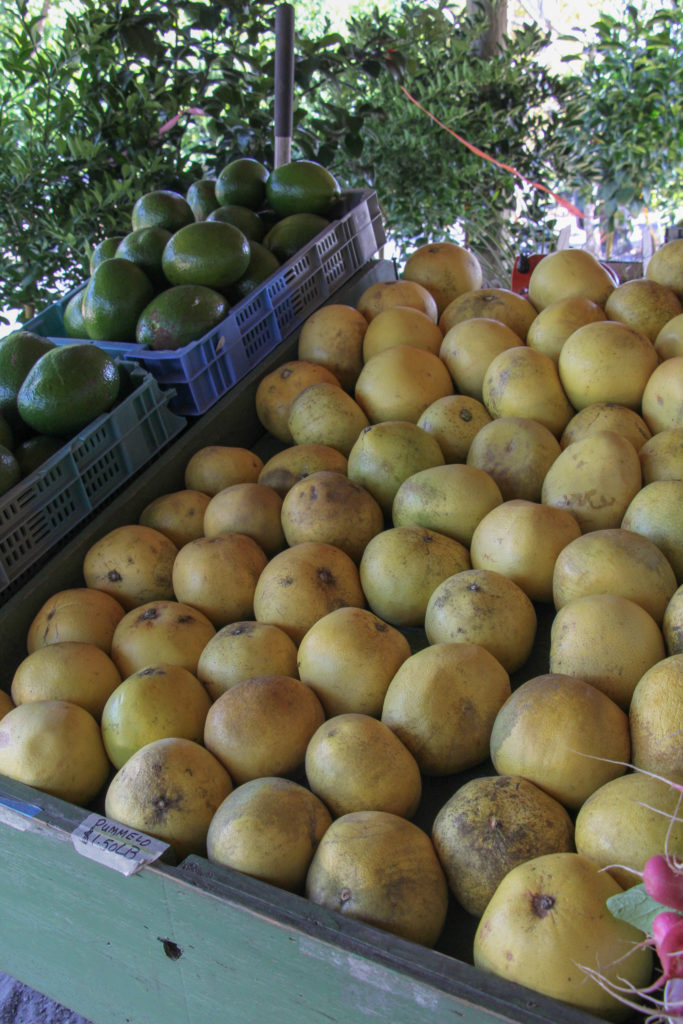 Pomelos look like extra large grapefruit. They're milder than grapefruit, with a faint floral essence. Sometimes they're white, sometimes they're Chalet Suzanne flamingo pink.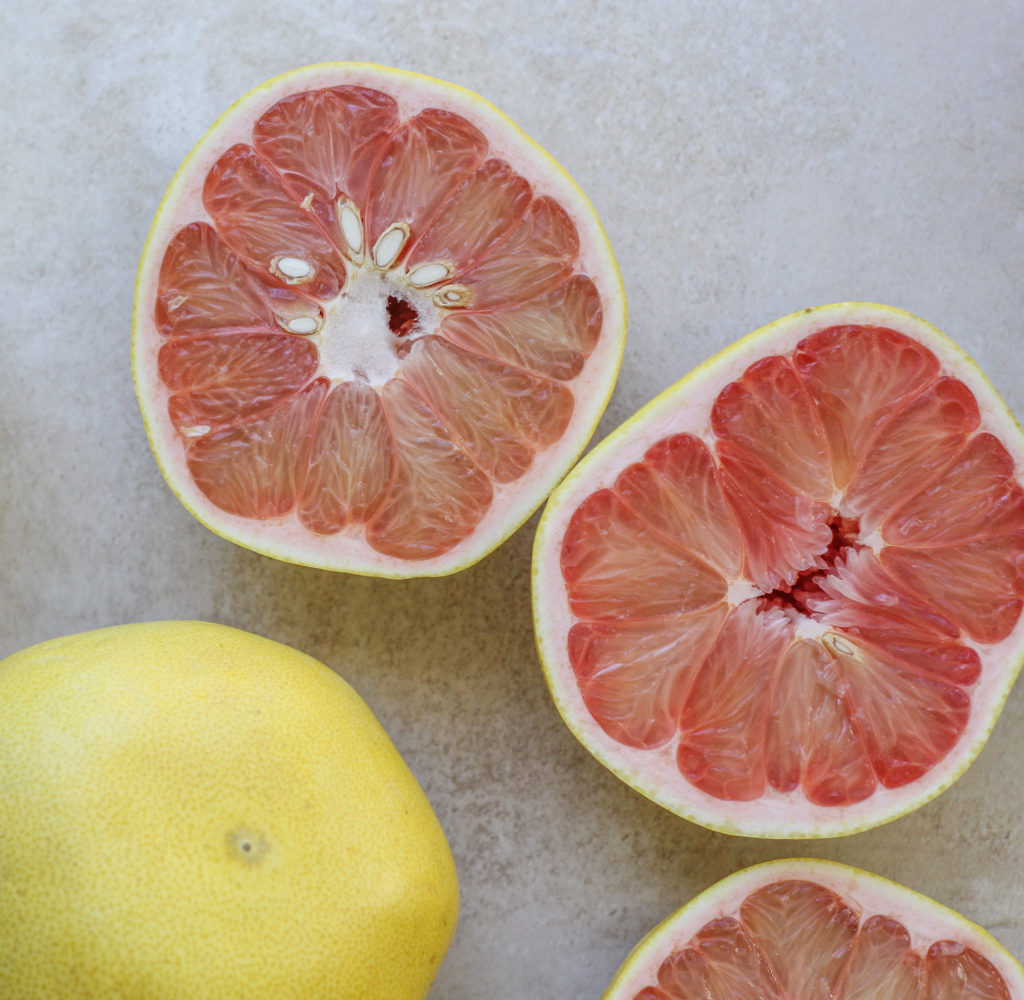 The thing I love most about them are the big pieces of pulp, actually called vesicles, that are filled with juice. So many bursts in each bite.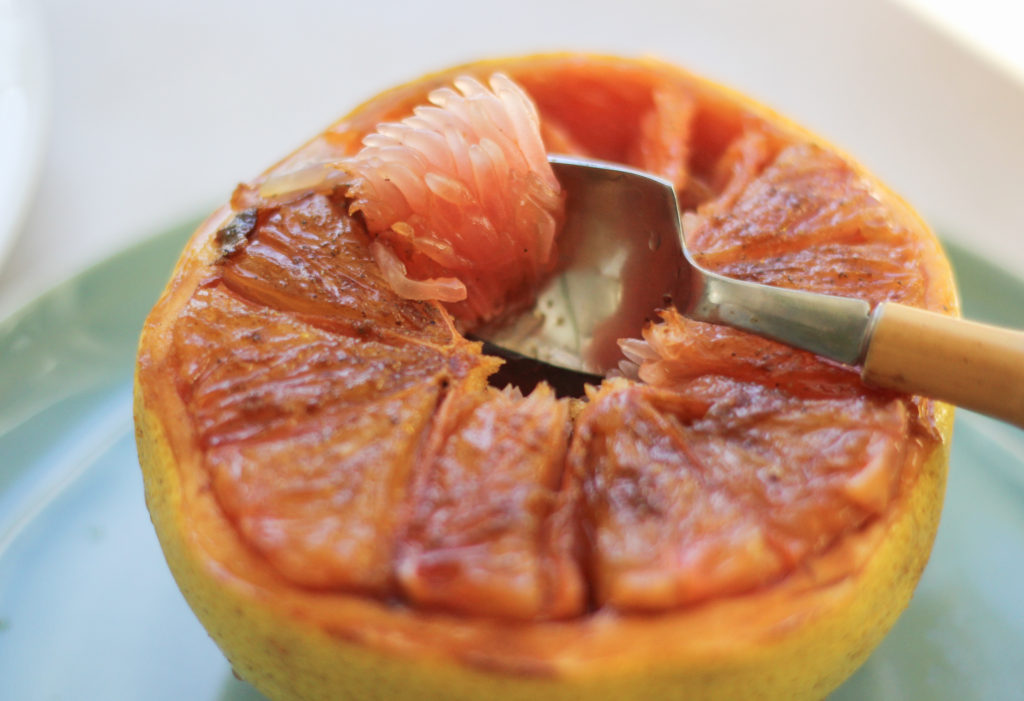 To brûlée these babies, halve them and sprinkle them with sugar and a little spice. I like a touch of cinnamon with grapefruit, but with pomelos, a little cardamom is amazing. Add a bit of butter right in the center, then run them under the broiler and watch them bubble.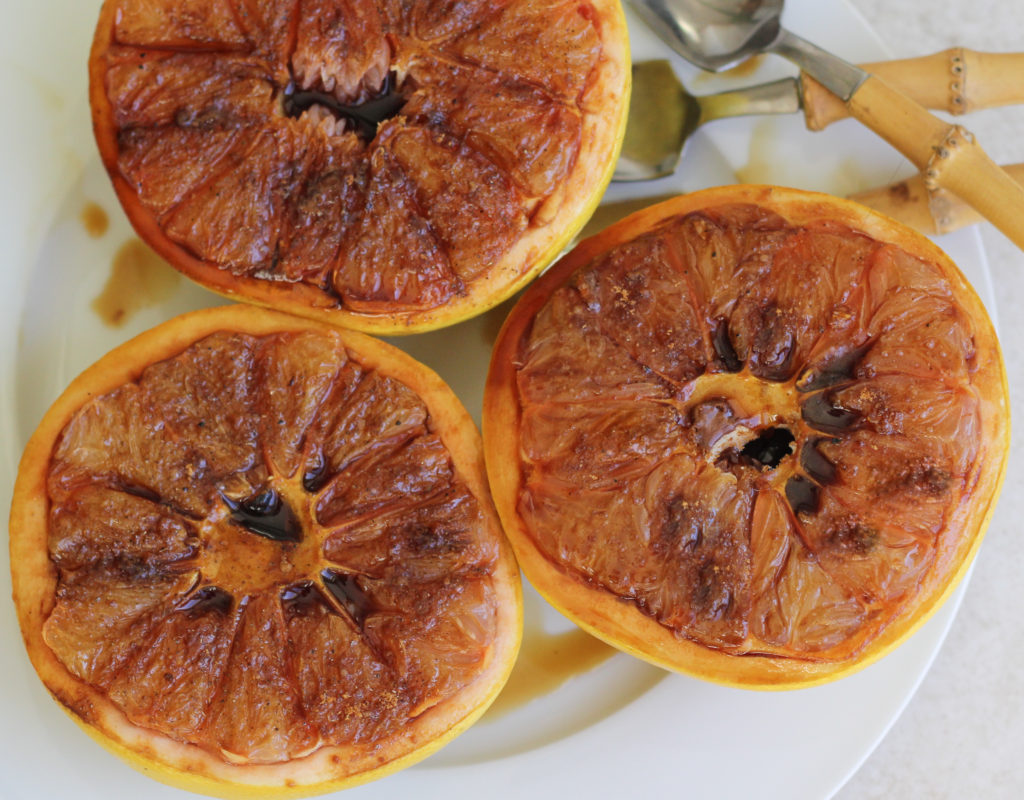 This might sound like some fancy thing you'd serve for brunch or dessert (you can and should), but it's also easy enough for a weekday breakfast, especially on these cooler days when fresh Florida citrus is at its peak.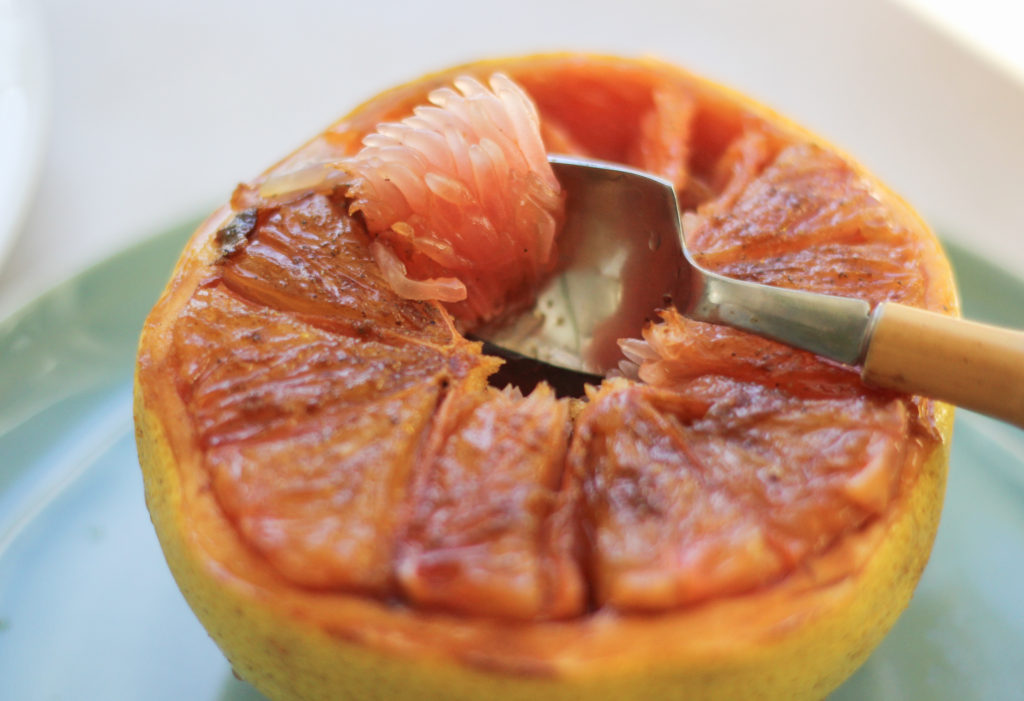 Pink Pomelo Brûlée
2018-01-07 15:00:42
Ingredients
2 pomelos
1/2 cup coconut sugar (or brown sugar)
1/4 teaspoon cardamom
pinch of salt
4 teaspoons butter
Instructions
Preheat the broiler and adjust the top rack so the pomelo halves will be about 5 inches away from the top heating element.
Slice each pomelo in half and pop out the seeds with the tip of the knife. Slice around the outer edge between the fruit and peel, then slice along the membranes between each section of fruit. Pat the tops with a paper towel. Place them on a baking sheet. If any tip to one side, slice a little off the bottom to level them out.
Combine the sugar, cardamom, and salt in a small bowl. Sprinkle over each half. Place a teaspoon of butter in the center of each one. Slide the baking sheet under the broiler. Keep a close eye on them. Allow the sugar to bubble and caramelize, 3-5 minutes, or until all the sugar is melted.
Remove from the oven and use tongs to transfer to shallow bowls for serving.
Suwannee Rose https://suwanneerose.com/
Save
Save
SaveSave
SaveSave
SaveSave
SaveSave
SaveSave
SaveSave
SaveSave