I am thankful for oysters.
They taste good and all, but they serve a greater purpose for me during the holidays. I look forward to cooking a feast, but with a house full of hungry men and dogs and a snarly cat on top of the refrigerator, it can be chaos around here. I have moments when I want to shoo them all out.
But with oysters, I don't have to. I can play it cool.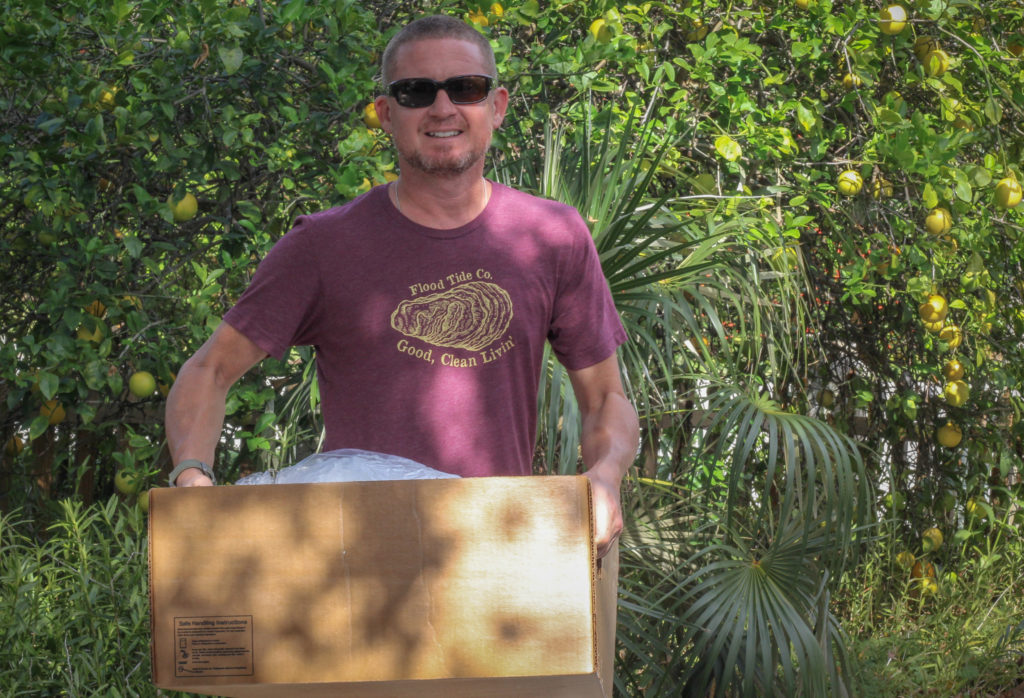 First, we get a box from our local seafood market. Sometimes we go for two, a whole bushel, which is about a hundred oysters. Seems like a lot of oysters to eat, huh? We'll have plenty of friends stopping by to help. Seems like they'd take a long time to shuck, huh?
I'm counting on it.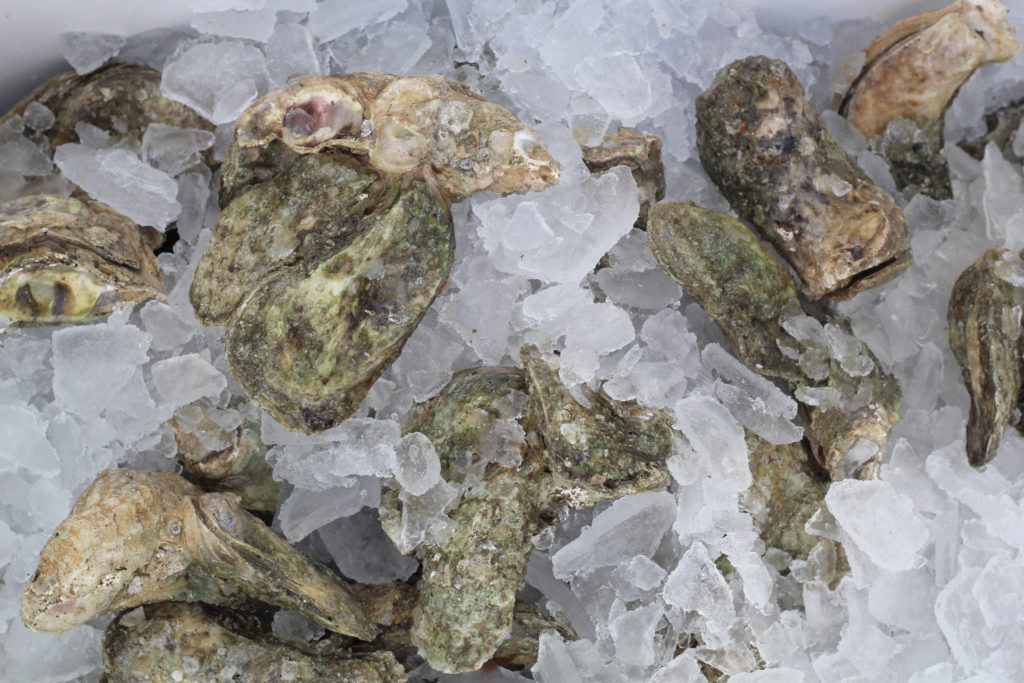 The oysters go in one cooler. There's another filled with beer. I set up a table and chairs on the porch. The guys all bring their favorite oyster knives. I set out all the fixins. We've always got Crystal hot sauce on hand, and I make mignonette with shallots, Meyer lemon juice, and the radishes from my garden.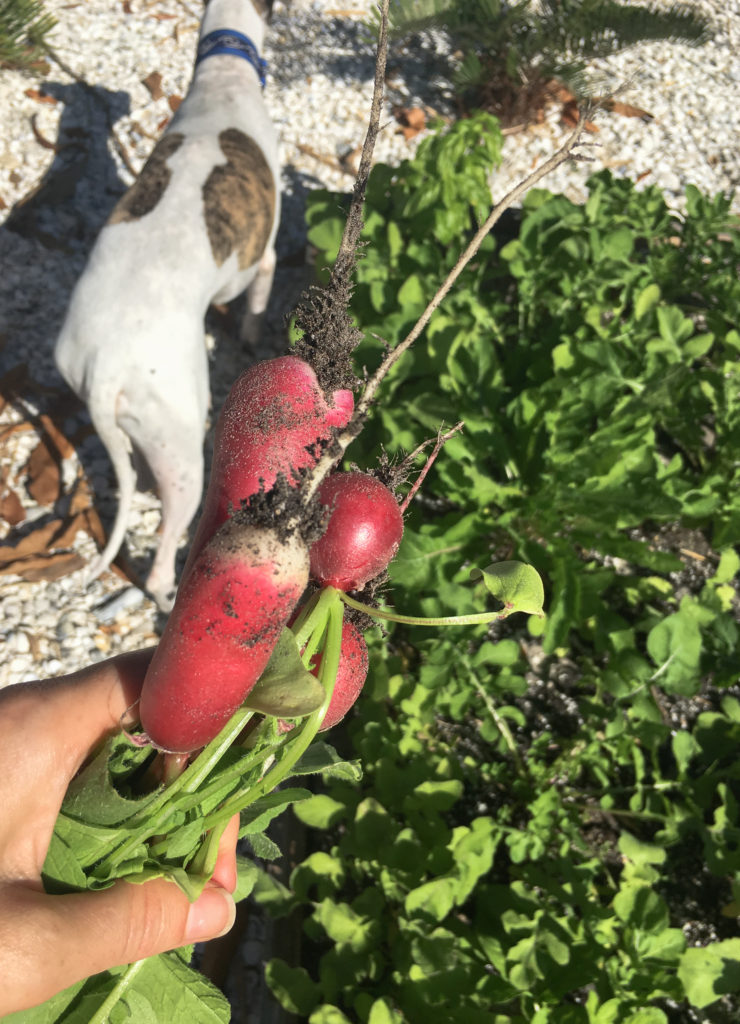 That peppery kick is a perfect match for our local Pine Island oysters.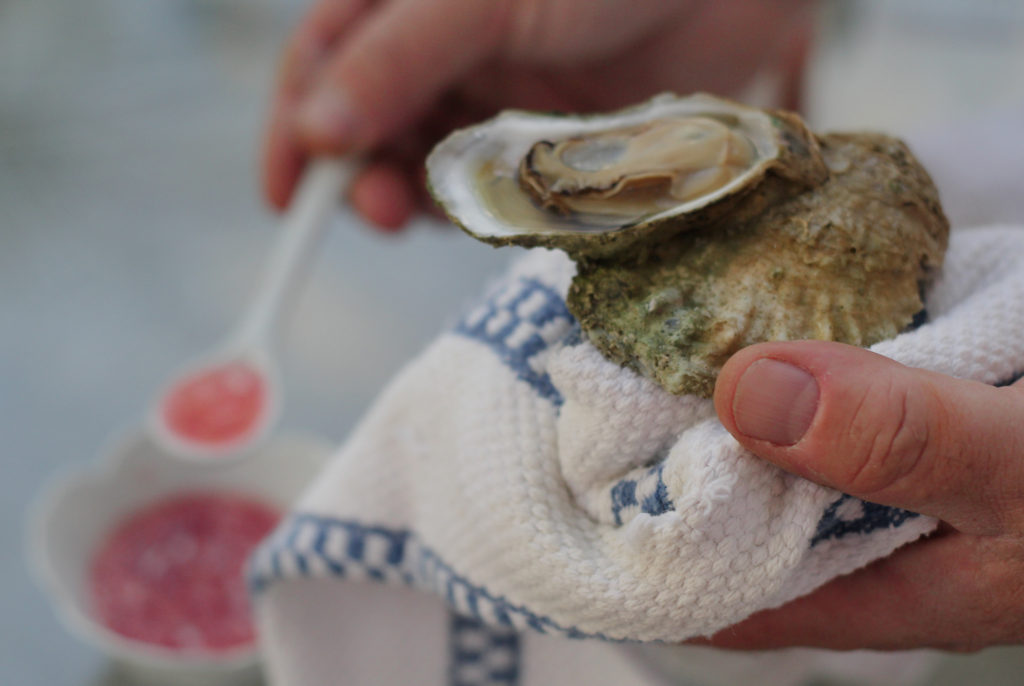 With this set up, I know they'll be content out there for hours. Days, even. I make an appearance when I'm ready to eat a couple myself, but for the most part, you'll find me in the kitchen. I love to cook, and I want to be able to really get into it. I want to smell when the pecans are toasted on top of the sweet potatoes. I want to hear the cranberries popping and bubbling in the sauce. I want to add more butter without judgment. I want everything to arrive on the table perfectly browned and hot. It's no small feat, and it's so awesome when it all comes together.
Eventually they'll smell the feast taking shape and make their way back inside. Toby will turn on music and my dad will yell at the dogs to stay out of the kitchen and the cat will start hissing again. My brother will open wine and carry all the food to the table. Then we'll sit down to this feast and toast to another year we get to be here together, and I'm so thankful for that.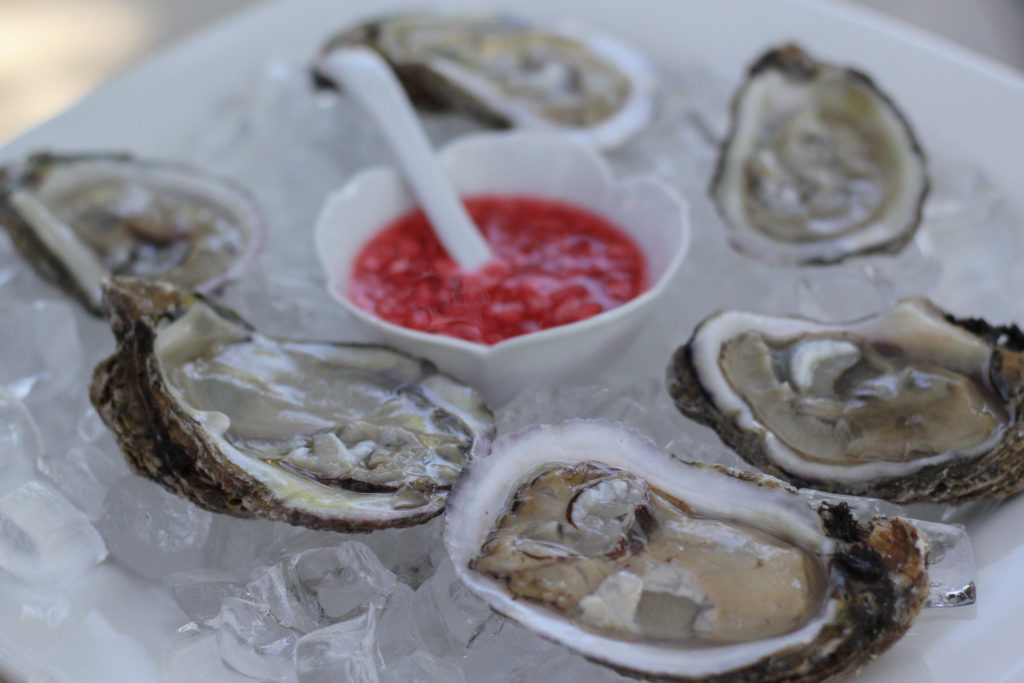 I hope you all have a happy Thanksgiving.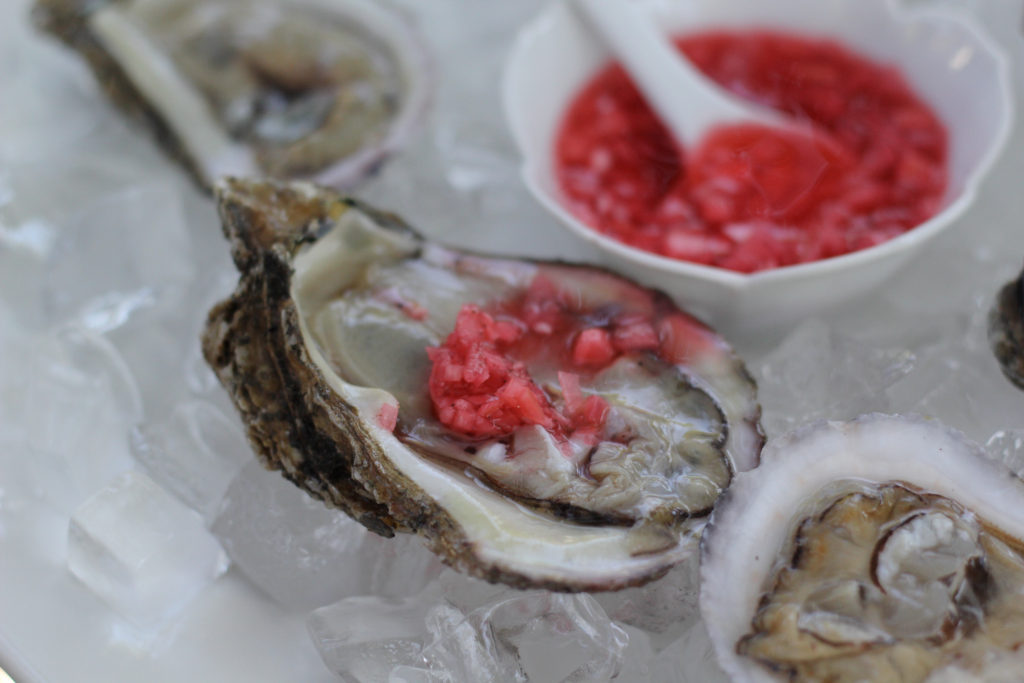 Radish Mignonette
2017-11-22 13:46:44
Ingredients
1/4 cup finely minced radishes
1/4 cup finely minced shallots
1/3 cup fresh lemon juice
salt and freshly cracked pepper
Instructions
Combine the radishes, shallots, and lemon juice. Add salt and pepper to taste.
It's milder and darker pink when made the day ahead.
Serve in a small dish with oysters on the half-shell.
Suwannee Rose https://suwanneerose.com/
Make it a day ahead for extra bold color.
SaveSave
SaveSave