I loved baking Christmas cookies with my grandma every year. I don't know where the other kids were, probably climbing trees or catching lizards, but it was always just grandma and me.
I brought my favorite apron for the occasion, and I stood on a stool "helping" (eating gobs of chocolate chip and oatmeal cookie dough). I'd ask her "why do we have to bake them when they taste so much better like this?" She'd laugh and tell me she always asked her mom the same thing.
We made icing for all the 'cutouts.' Grandma said food dye was bad for us, so we only used a few drops, never going beyond pastel pink, green, and yellow. She pulled out her rolling pin and cookie cutters and made candy canes, Christmas trees, stars, and wreaths.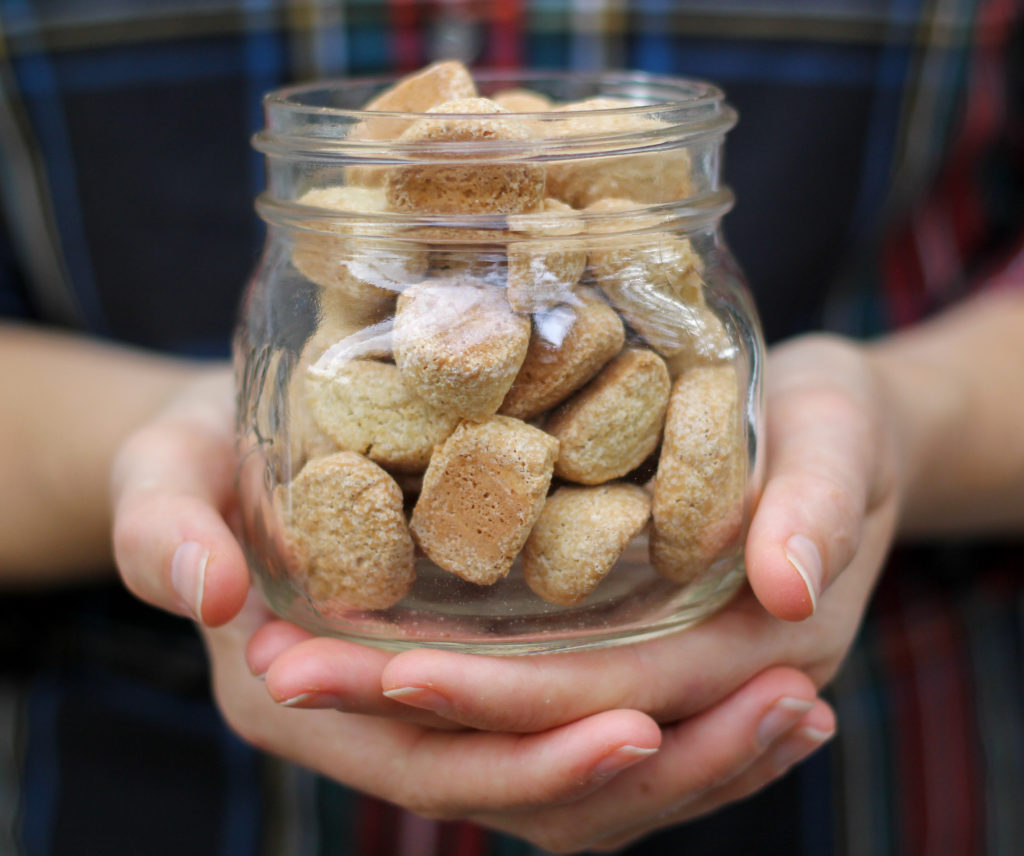 Next we covered the dining room table with newspaper and started baking batch after batch after batch, trying to remember to set the timer for each one. As they came out of the oven, she slid them onto the newspaper to cool. By the time we were done, the dining room table was piled up with cookies and I'd decorate the cutouts with icing and sprinkles to my heart's content.
They were your standard Christmas cookies, but there was one strange one in the mix: pfeffernüsse. All the adults got so excited about them, but I didn't get it. First of all, that strange name! And then they weren't that sweet. They were kind of hard and crunchy. They smelled good, but in a sea of oatmeal and chocolate chip and sugar cookies, those tiny pfeffernüsse were completely lost on me.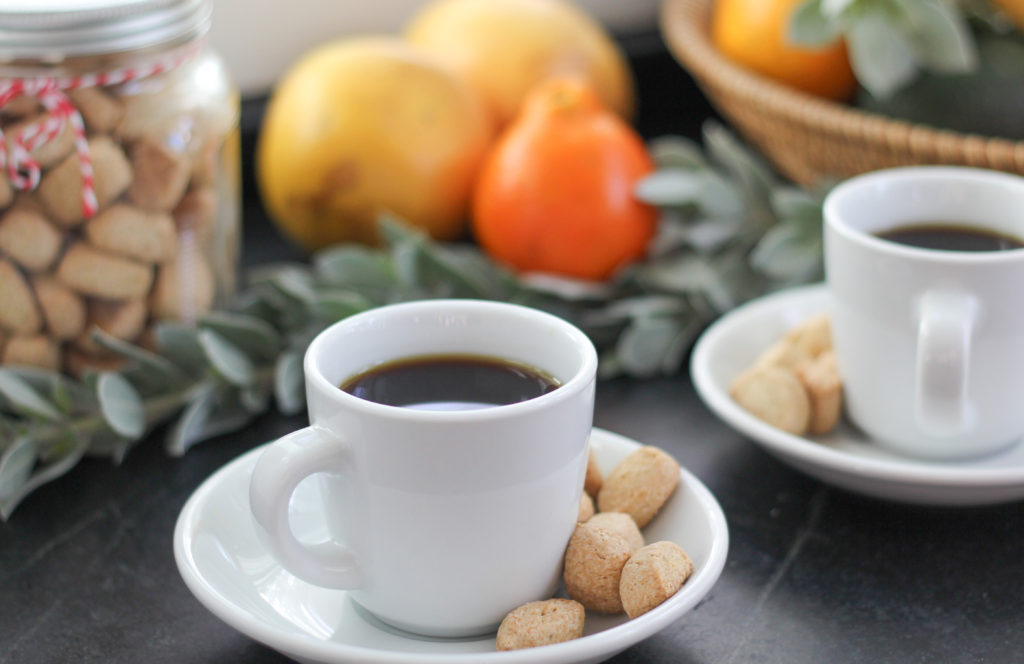 Now, for those exact same reasons, I love them. I'd say they're like mini biscotti or animal crackers; the kind of crunchy cookie meant to be dunked in coffee or tea. The name is German for "pepper nut": pepper, referring to the spices (some family recipes even call for black pepper), and nut, because they're the size of nuts. The spices can vary from family to family, but in mine, they're cloves and cinnamon.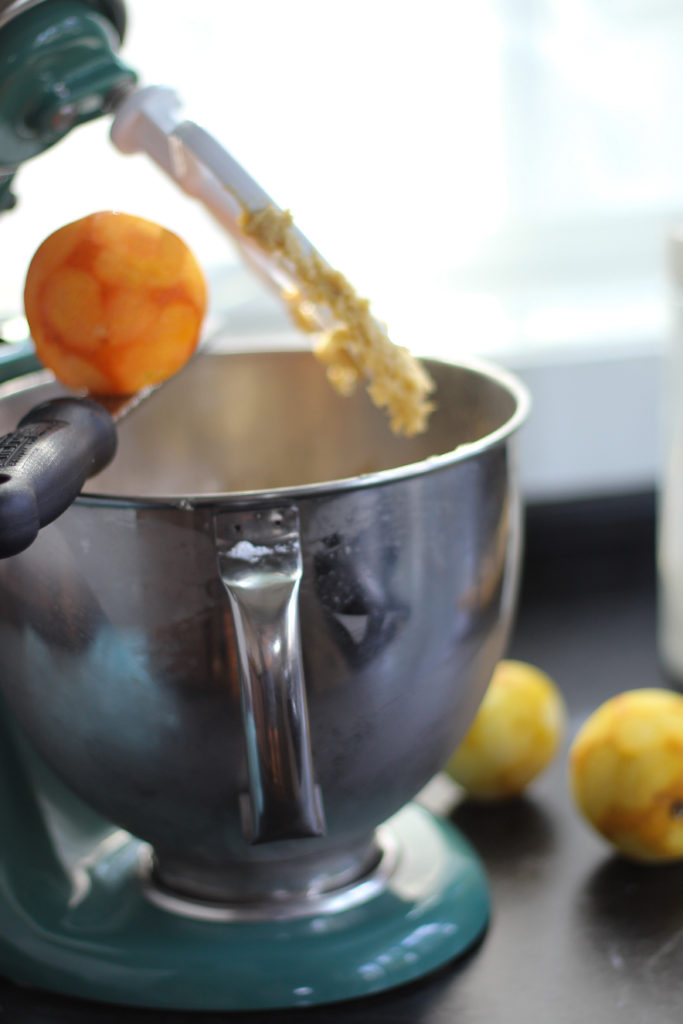 Unlike traditional recipes, ours is loaded with citrus zest. When my great-great-grandmother moved to Florida she planted a grove of citrus trees in her backyard, and I like to think that's why her pfeffernüsse recipe calls for it.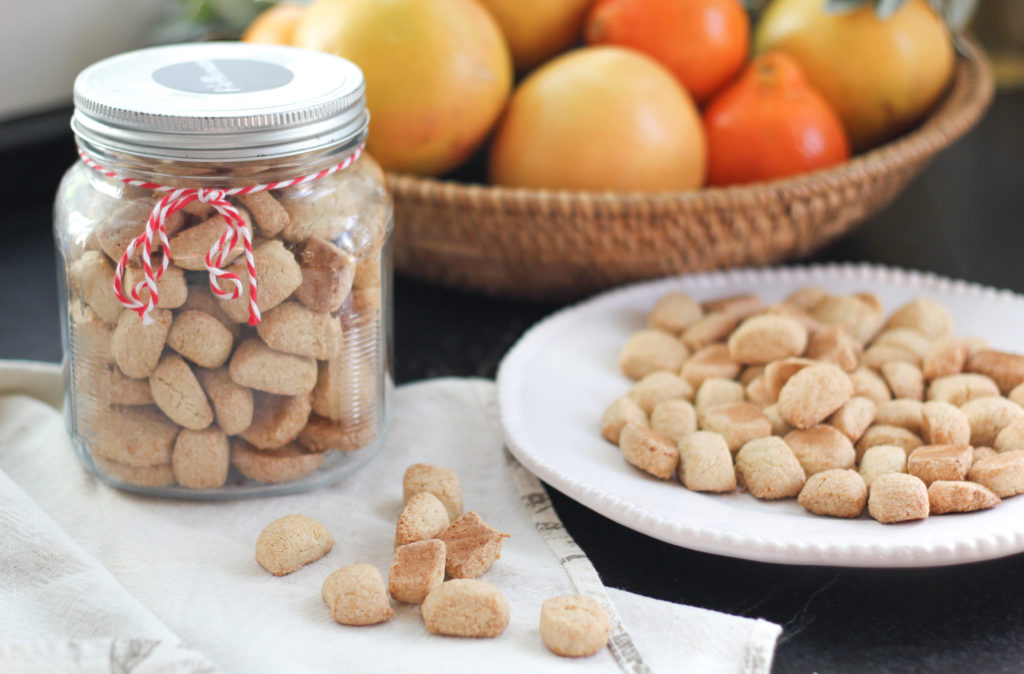 These cookies are supposed to be teenincy. You can roll out the dough and cut them into little squares, or roll it into long snakes and slice that, or you can drop spoonfuls directly on a cookie sheet. Grandma says a jar of them will keep for weeks.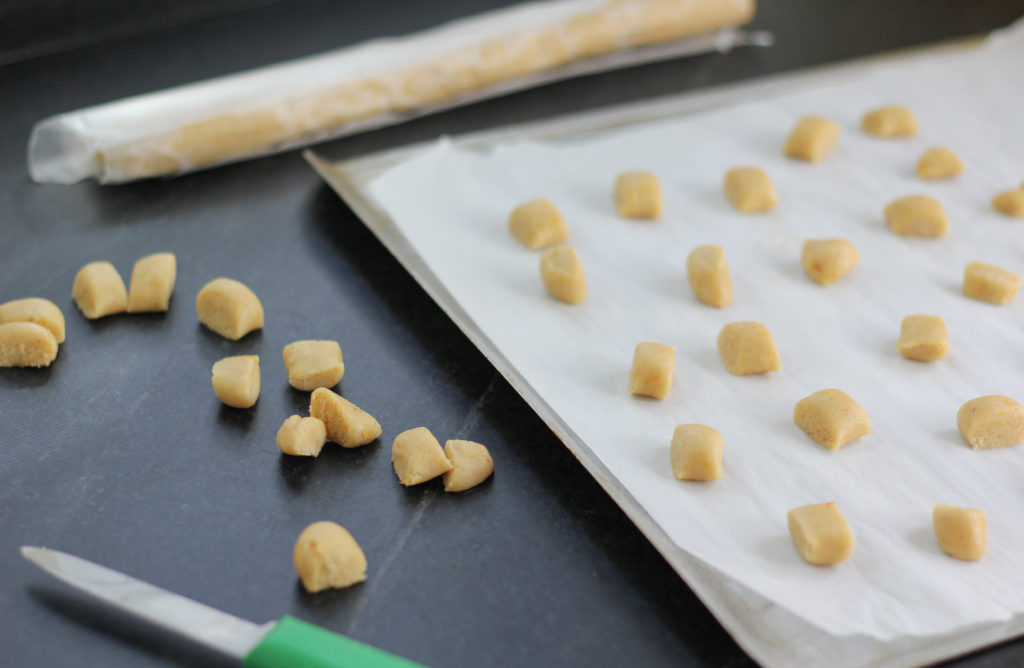 There's also an option to make softer ones, but they won't keep quite as long (but they're really good warm from the oven). Just wait until your kitchen fills with the smell of cloves, cinnamon, and citrus zest as these bake.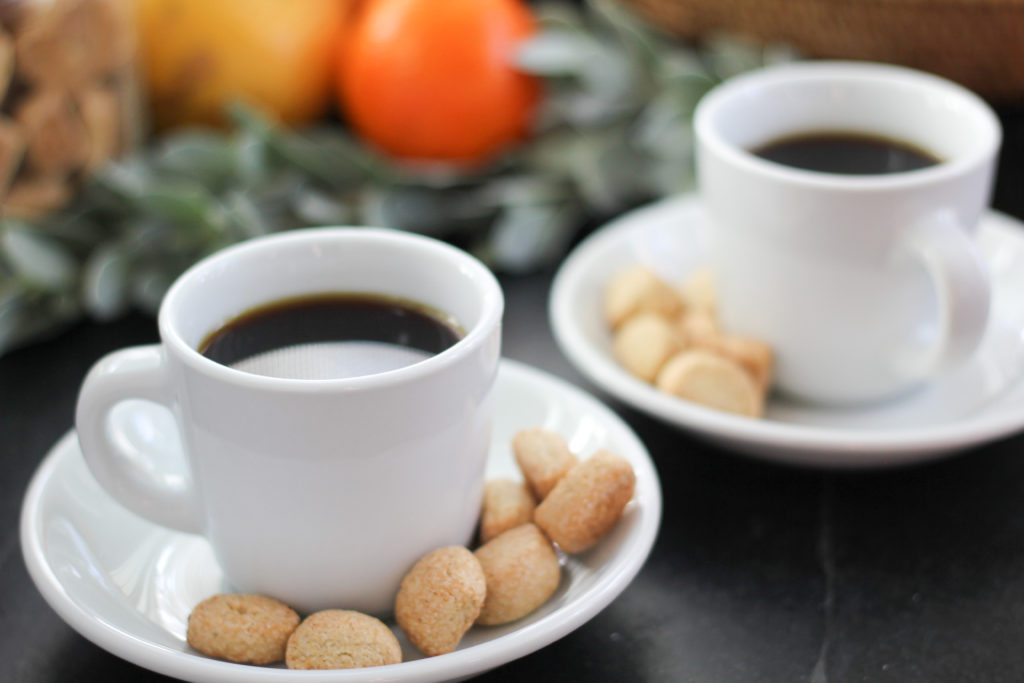 Happy birthday to Grandma Polly! Thanks for this recipe, and for always letting me eat the cookie dough. xoxo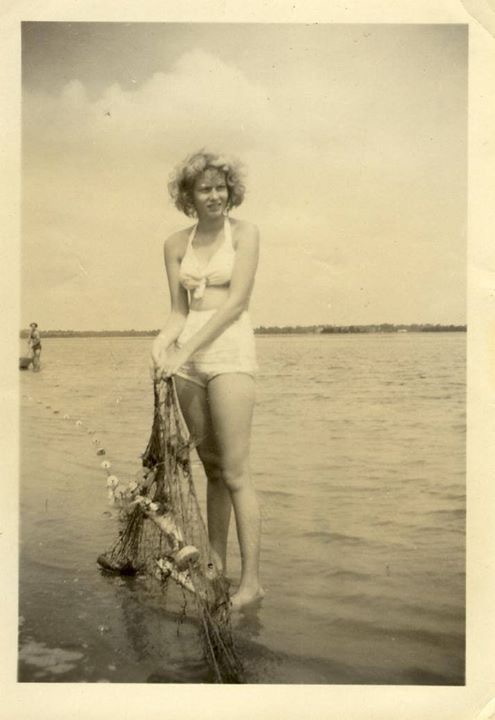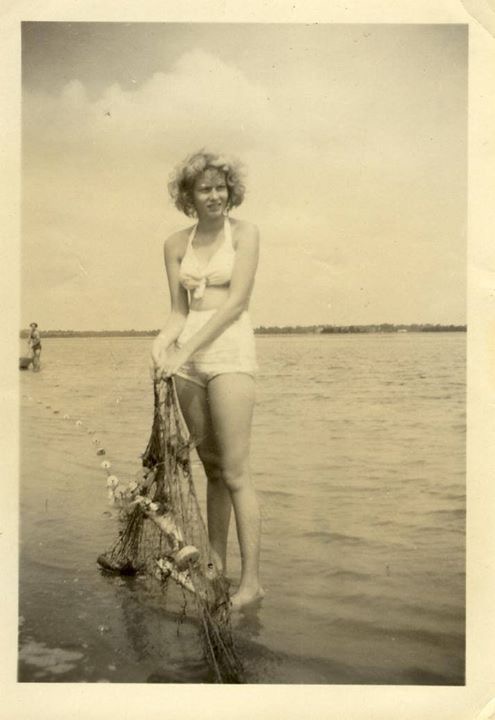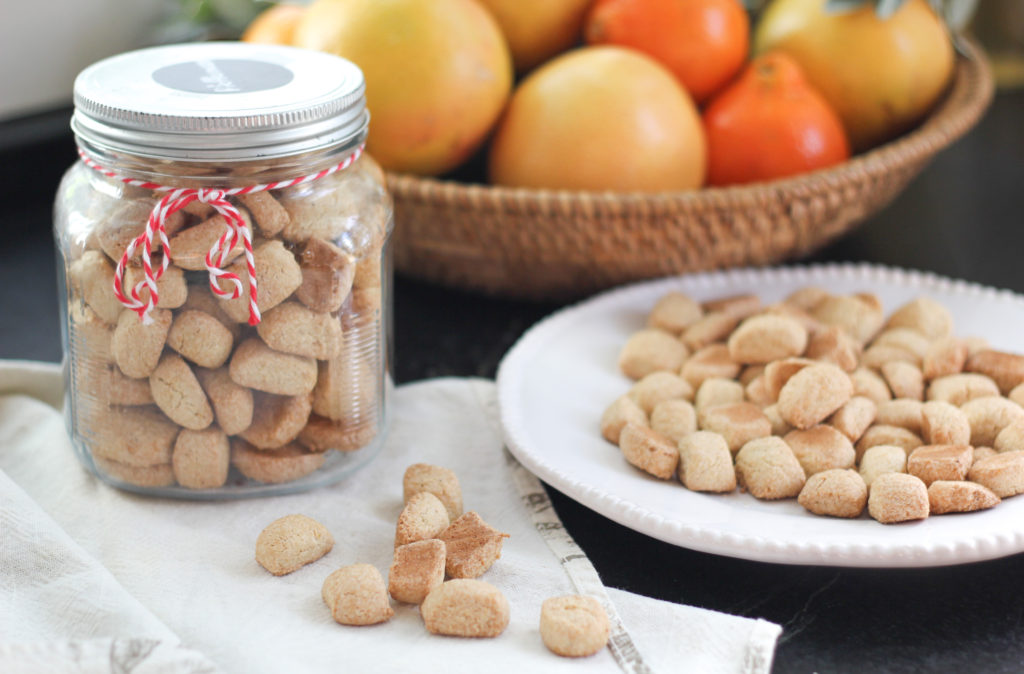 Pfeffernüsse
2016-12-19 11:06:09
Ingredients
4 eggs
2 cups sugar
zest of two oranges
zest of 1 lemon
1 teaspoon lemon extract
4 cups flour*
1 teaspoon ground cinnamon
1 teaspoon ground cloves
1 teaspoon baking powder
Instructions
Heat the oven to 350.
Line cookie sheets with parchment paper.
Beat eggs and sugar until very thick and all the sugar has dissolved. Mix in the zest and lemon extract.
In a separate bowl, sift flour and baking powder and spices. Combine the flour with the egg and sugar mixture.
Shape the dough into 4 balls.
Chill the dough for at least one hour or overnight.
It's easier to work with the dough when it's cold, so keep each dough ball in the fridge until you're ready to bake. Flour your hands and any surface to keep it from getting too sticky.
Option 1- drop the dough by small teaspoonfuls onto the cookie sheet about an inch apart.
Option 2- roll out the dough on a floured surface until it's 1/4-inch thick and slice it into 3/4-inch squares with a sharp knife or pastry wheel.
Option 3- roll the dough into several long, 1/2-inch thick snakes. Keep them all on a sheet pan in the fridge or roll each one in wax paper and chill it. When you're ready to bake, take out a snake and slice it into 1/4" thick slices.
Place them on a parchment-lined cookie sheet about 1-inch apart and bake for about 15 minutes, or until they get just a hint of golden brown.
Allow them to cool completely, then transfer to an airtight container.
Notes
*For softer cookies, use 3 cups flour.
Suwannee Rose https://suwanneerose.com/