Last year I grew Seminole pumpkins, which I harvested in late spring. I read they would last for many months, even a year, but I was skeptical. No other squash makes it very long around here without collapsing from heat and humidity. Lo and behold, these pumpkins are still perfect. Yet another reason to love this Everglades native.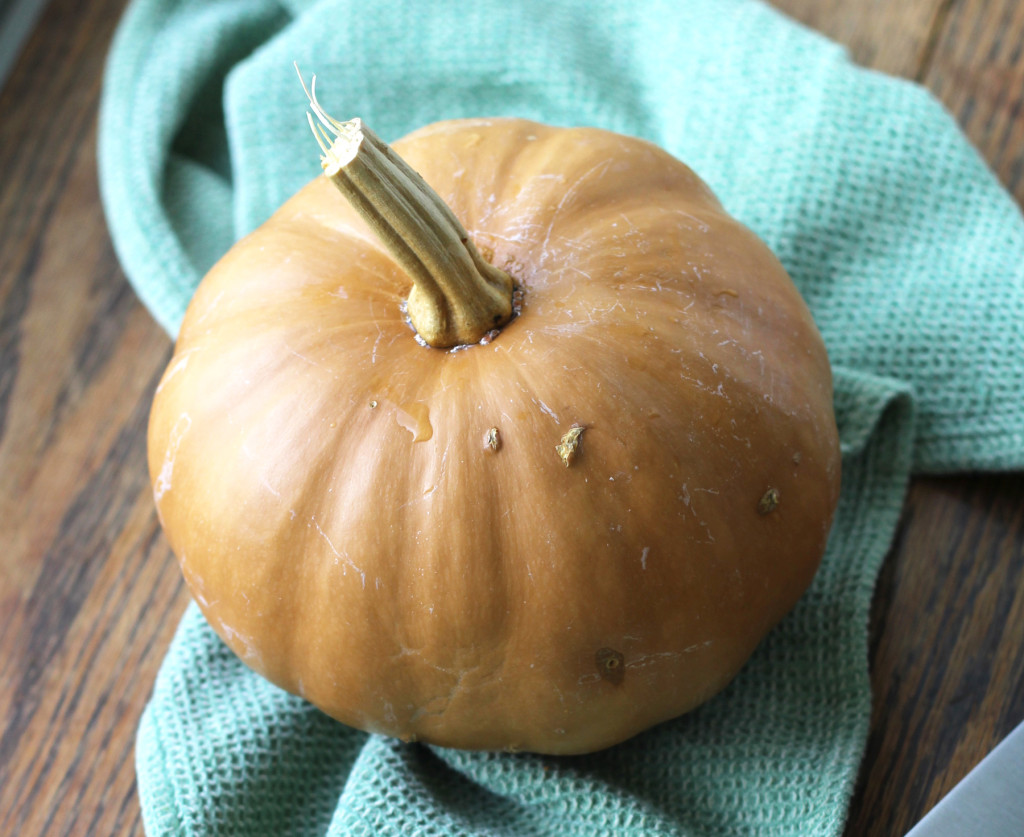 Mostly I love them for their sweetness. They're the perfect dessert pumpkin, which is exactly what I saved them for. I wanted to use them in my Thanksgiving pumpkin crisp. My recipe for this crisp originally came from an old community cookbook. I've made it more times than I can count. It goes something like this: mix some canned pumpkin with condensed milk and sugar, top it with cake mix, pecans, and a couple sticks of melted butter. Bake until it's golden brown. It's by no means healthy, but it sure tastes good.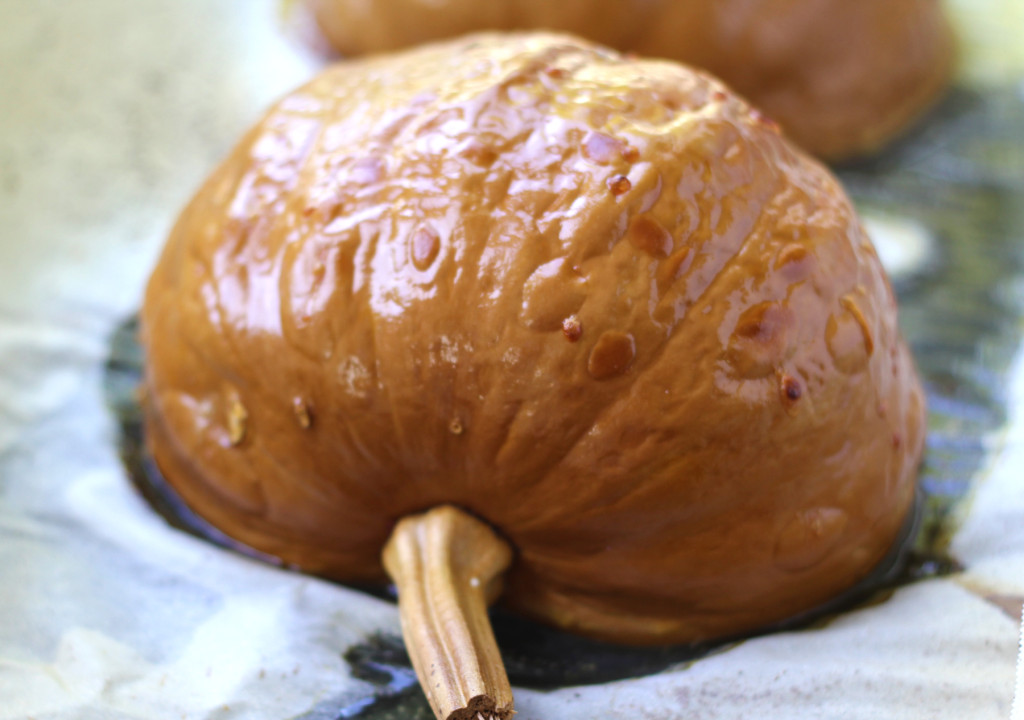 Over the years I started tweaking it, making it a little healthier, with better ingredients. Need a gluten-free dessert for your Thanksgiving spread? Simply swap out the flour for a gluten-free one. For dramatic effect, bake it in a cast-iron skillet. When you pull it out of the oven the edges are caramelized and bubbling and the whole thing begs to be topped with vanilla ice cream asap.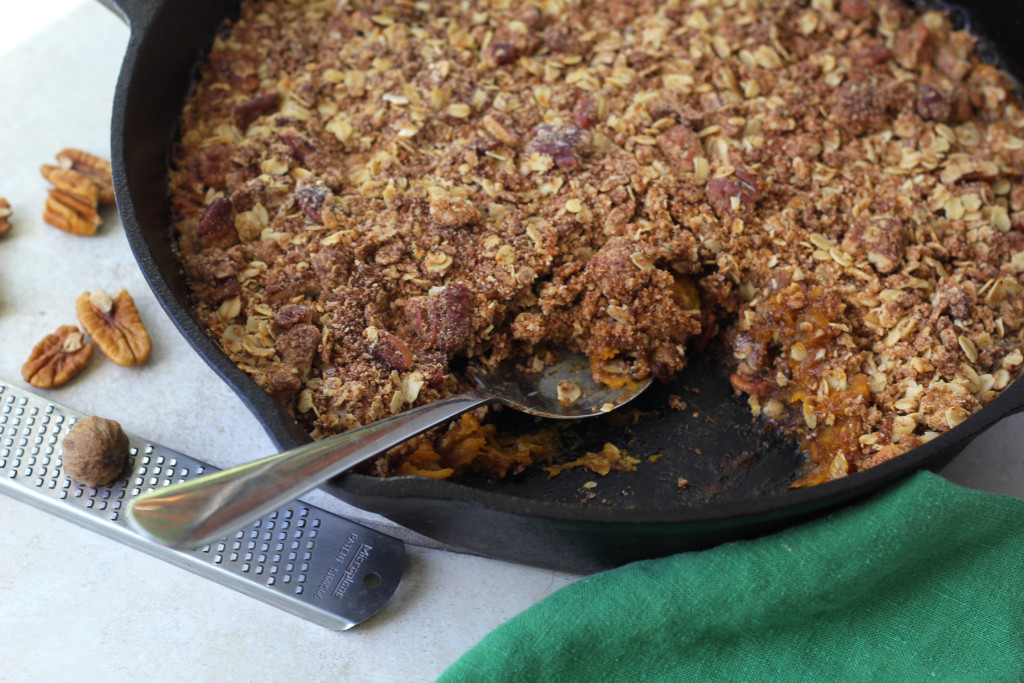 Don't be put off by roasting a pumpkin instead of the canned stuff. It's easy as pie. Actually, it's easier than pie.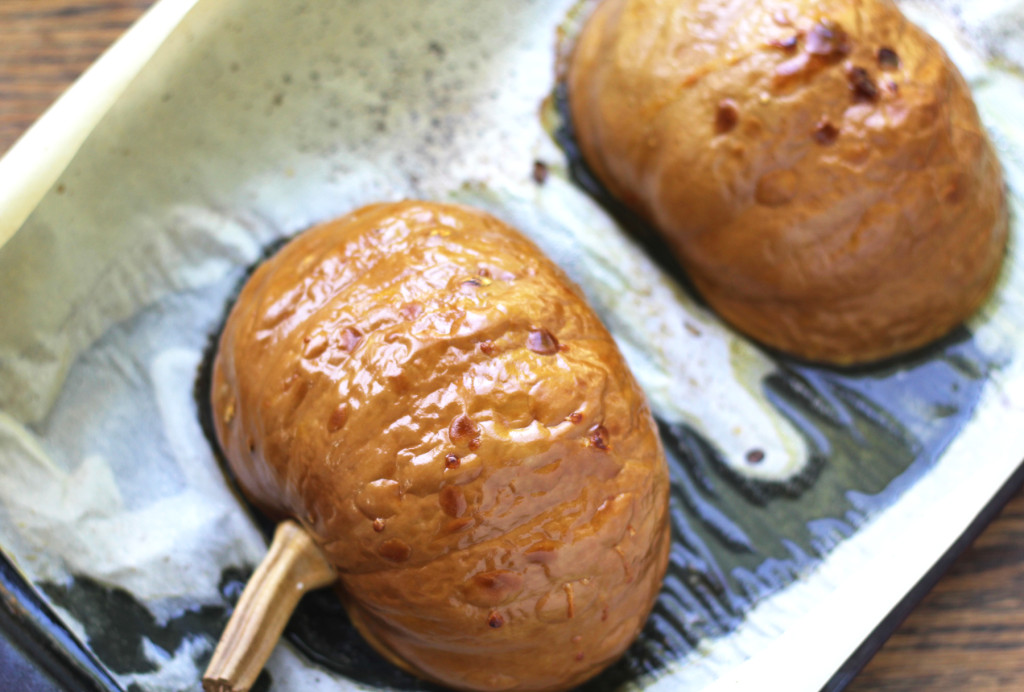 Now this recipe is even better than its cake-mix predecessor. I've tested it on sweets lovers and picky eaters alike. It's so good someone always ends up scraping the last bits out of the pan.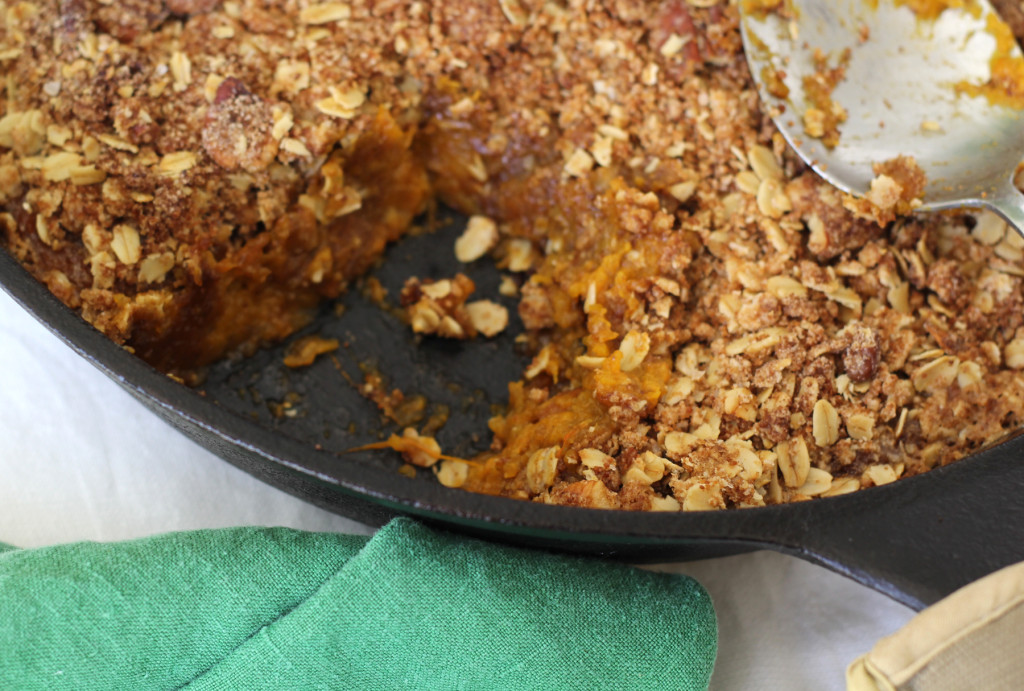 Don't forget the ice cream.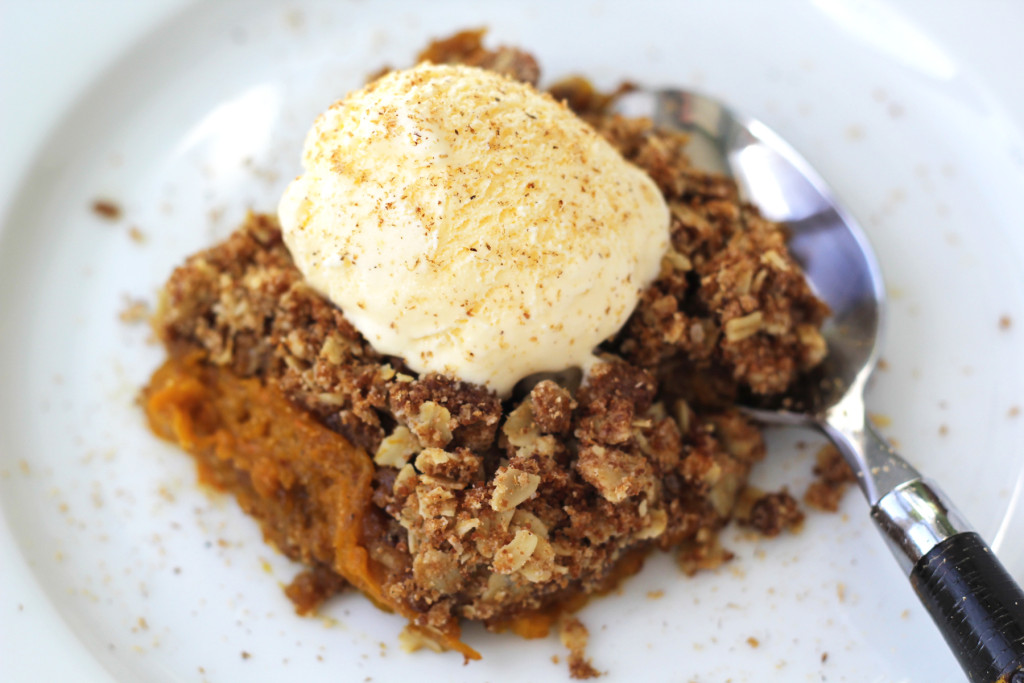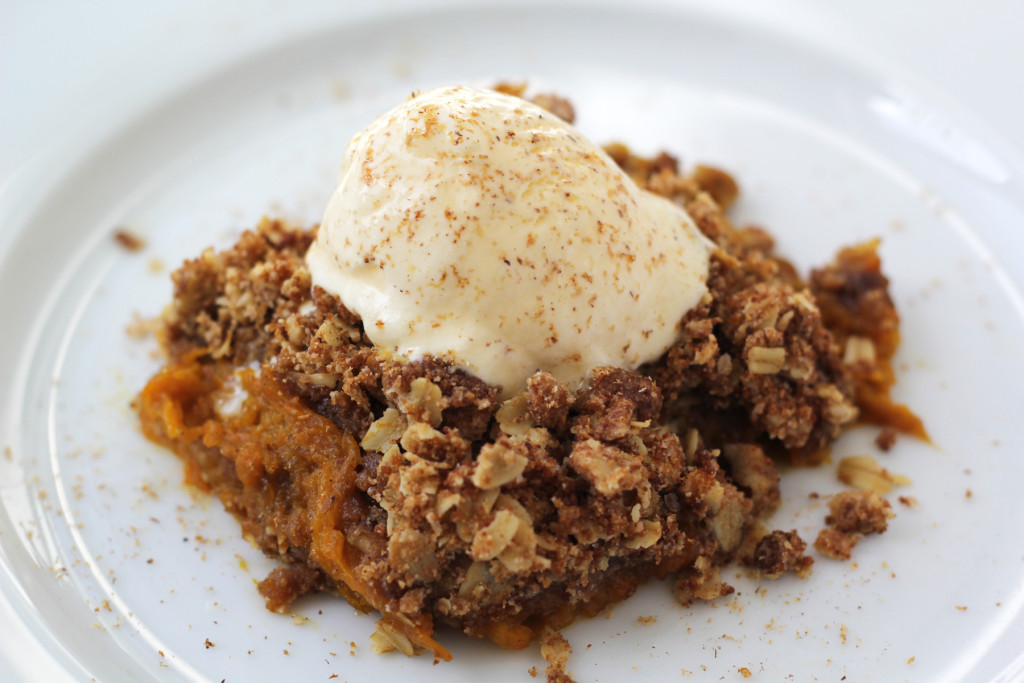 Seminole Pumpkin Crisp
2015-11-05 07:01:00
Ingredients
1 Seminole pumpkin*
For the topping
1 1/4 cups oats
1 cup flour**
1 cup pecans, roughly chopped
1 cup coconut sugar or brown sugar
1/2 tsp. cinnamon
1/2 tsp. nutmeg
1/4 tsp. salt
1 stick butter, room temperature
For the filling
1 1/2 cups full-fat coconut milk
1/2 cup coconut sugar or brown sugar
1 tsp. vanilla
1/2 tsp. nutmeg
1/2 tsp. cinnamon
1/4 tsp. salt
1 tablespoon coconut oil
2 tablespoons melted butter (optional)
Serve with
Ice cream
freshly grated nutmeg
Instructions
Heat the oven to 350.
Line a rimmed baking sheet with parchment paper. Slice the pumpkin in half. Remove the seeds and pulp. Bake 45 minutes, or until the skin begins to blister. It's done when it can be easily pierced with a fork. Set aside to cool.
Combine the oats, flour, pecans, sugar, cinnamon, nutmeg, and salt in a bowl. Slice the butter into 8 pieces over the top of the bowl. Using a pastry blender or two butter knives, cut in the butter until it's well-distributed and the mixture becomes coarse and crumbly. It should look like beach sand and shells.
Once the pumpkin has cooled, peel it and slice it into chunks. Measure out about 4 cups of the pumpkin into a bowl (save the rest for another use). Smash it with a fork. Add the coconut milk, sugar, vanilla, cinnamon, nutmeg, and salt. Mix well.
Oil a cast-iron skillet with 1 tablespoon coconut oil.
Pour the filling into the skillet. Sprinkle the topping evenly over the top. Drizzle the melted butter over the top.
Bake for 35 minutes, or until it's golden brown and the edges are bubbly.
Serve warm, topped with ice cream and freshly grated nutmeg.
Notes
*Substitute a pie pumpkin, delicata squash, kabocha squash, or butternut squash. You want about 4 cups of cooked pumpkin.
** Make it gluten-free! Replace the flour with a gluten-free, all-purpose flour such as King Arthur. Use gluten-free oats if you have guests particularly sensitive to gluten.
Suwannee Rose https://suwanneerose.com/