Toby lucked upon a flounder while lobster diving in the Keys, but there was little chance of landing that fish with a lobster net and tickle stick. I swam back to the boat to get the spear as fast as I could. When I got back he was still hovering over it, ready to make that fish dinner.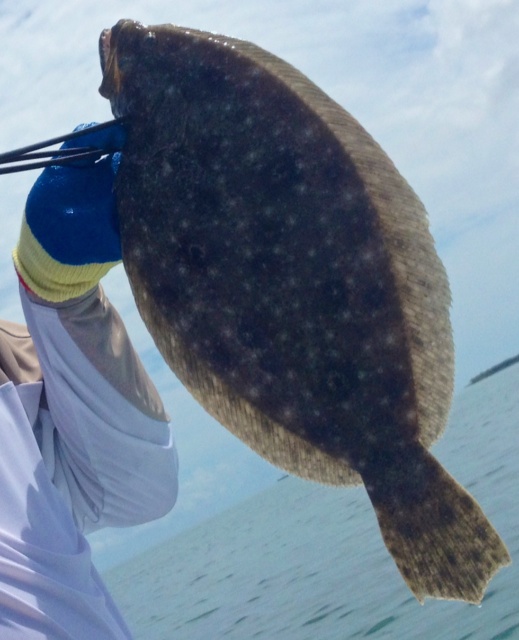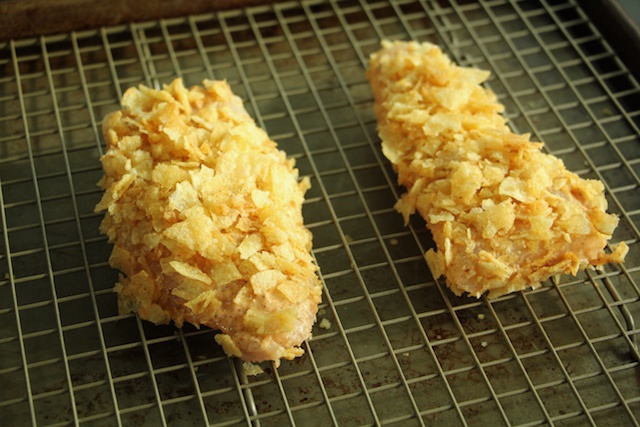 And it was a great dinner. Crushed potato chips make a perfect crust for a delicate, mild fish like flounder. I use plain potato chips because I add lots of seasoning to the mayonnaise I use underneath it.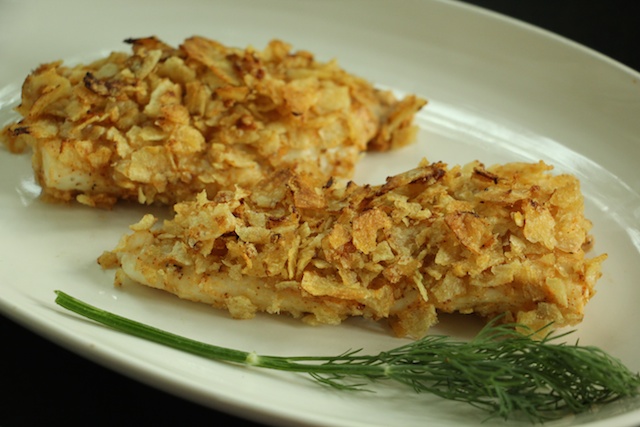 Instead of the usual tartar sauce on the side, try this homemade dill sauce. The recipe makes more than you'll need for the fish. I always make extra because I love it as dip for veggies and chips and spread on sandwiches.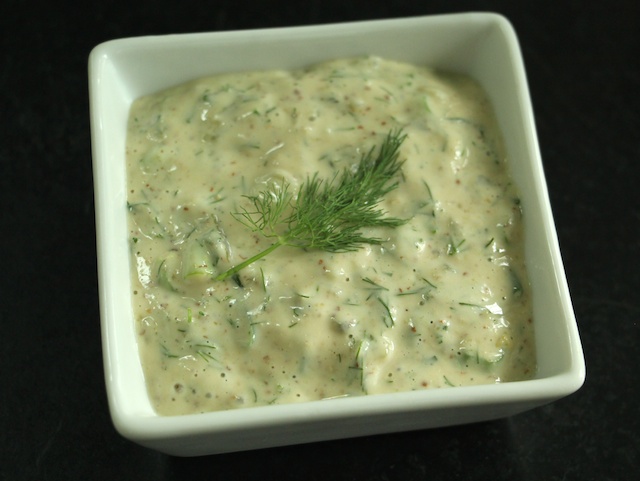 ---
Potato Chip Flounder with Dill Sauce
Serves 2
For the fish:
2 fillets flounder
2 cups potato chips
2 tablespoons mayonnaise
1/2 teaspoon worcestershire sauce
1/4 teaspoon onion powder
1/4 teaspoon garlic powder
1/4 teaspoon paprika
1/8 teaspoon cayenne
1/8 teaspoon black pepper
1/8 teaspoon salt
Directions:
Preheat the oven to 375. Place a rack over a baking pan.
Place the chips in a plastic bag and crush them. Put them in a shallow dish.
Mix the mayonnaise, worcestershire sauce, onion, garlic, paprika, cayenne, black pepper and salt.
Pat the fish dry. Brush one side of each fish with the mayonnaise mixture. Place it mayonnaise-side down in the chips. Brush the other side with the mayonnaise mixture and flip the fish, gently pressing to get an even coating of chips on each side.
Place the fish on the baking rack and bake for 12-15 minutes. To test if the fish is done without disturbing the chips, insert a skewer into the thickest part of the fish. If it goes through easily, the fish is done.
---
Dill Sauce
Ingredients:
1/4 cup mayonnaise
2 tablespoons whole-grain mustard
1 1/2 tablespoons chopped green onions
1 1/2 tablespoons chopped fresh dill
1 tablespoon minced dill pickle (or dill pickle relish)
1 teaspoon lemon juice
1 teaspoon worcestershire sauce
1/4 teaspoon garlic powder
pinch of salt and black pepper, to taste
Directions:
Mix all the ingredients in a bowl and serve. Store in an airtight container and use within a week.