I have a dream that one day everyone will love collards and start planting them everywhere.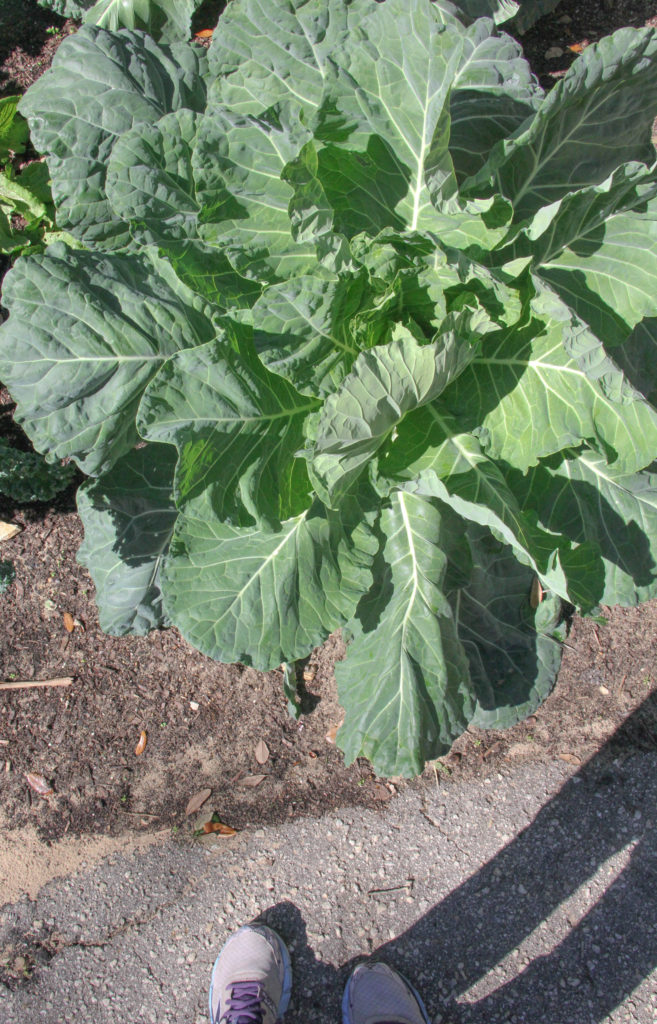 I want to see them growing like little trees in garden beds and front yards and medians, their trunks exposed because everyone's eating them up.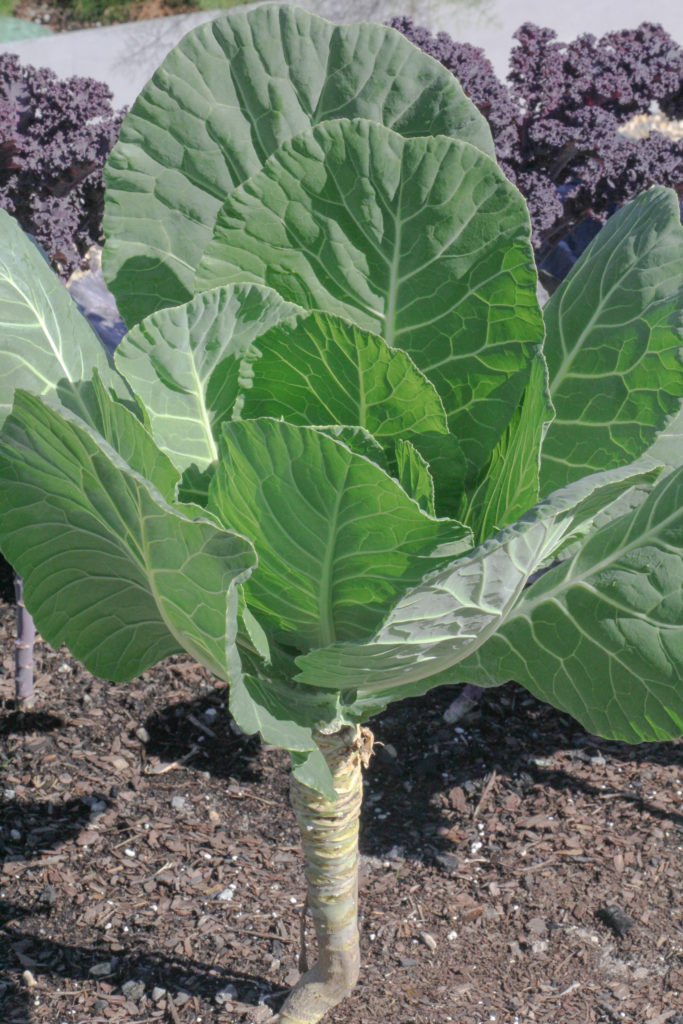 If you do have collards in your yard, or you get a CSA box, or you had an overly ambitious trip to the farmer's market, or maybe someone left them on your porch, repeat after me: You cannot have too many collards.
Now let's make collard pecan pesto.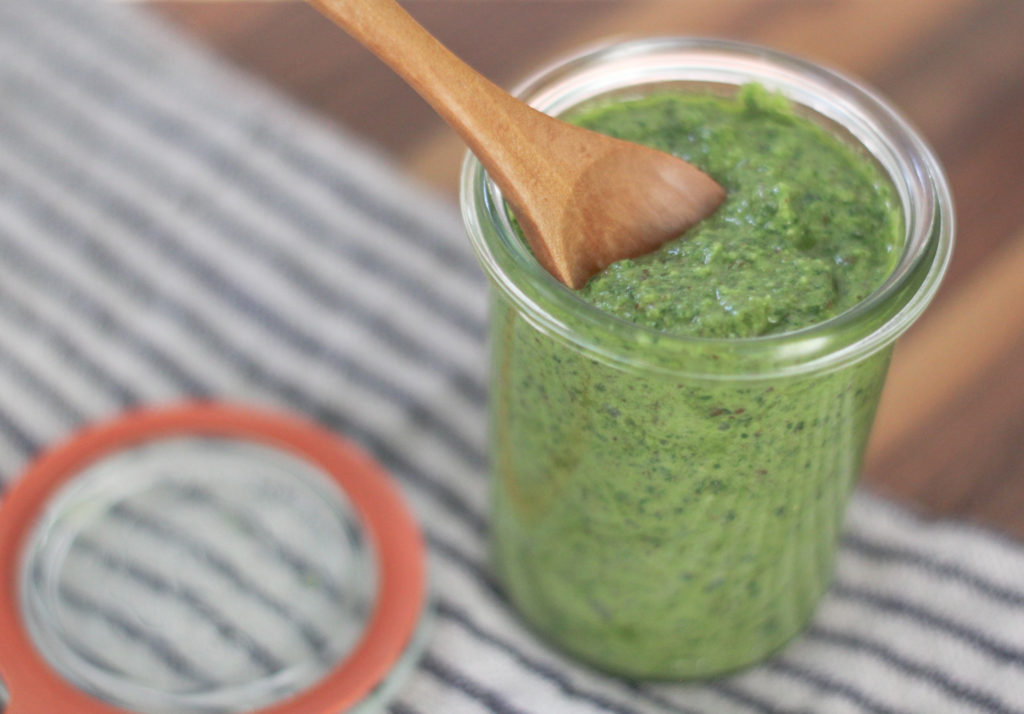 You can use pretty much any nut you like in pesto. Sure, pine nuts are traditional, but almonds, cashews, pistachios, and even seeds like pepitas will do the job. Pecans are my favorite nut and they happen to make excellent pesto. If you prefer another nut, swap them out, but make sure they're raw and unsalted. Toast them up yourself (snack on a few while they cool) and gather up all the other flavor boosters for your pesto.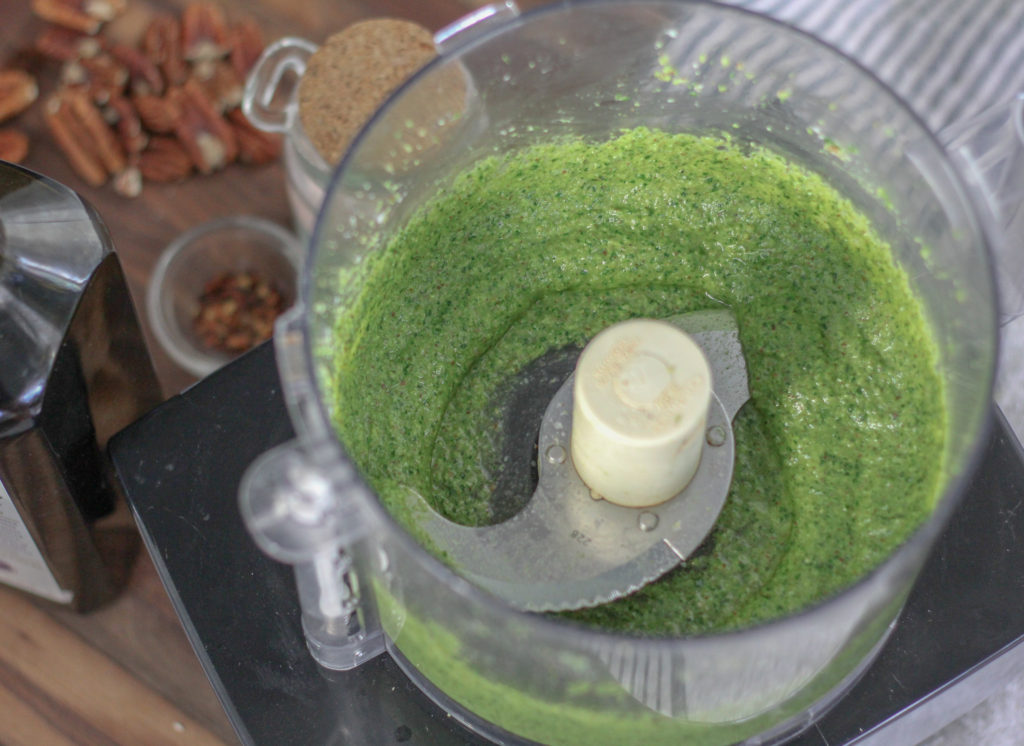 You can whip this up in a food processor or blender. Add all the ingredients and drizzle the olive oil in through the top chute, and watch as this pile of greens turns into a magic green sauce. Taste and adjust the seasonings as you like: a little more lemon, a little more salt. If you double the amount of cheese I will not judge.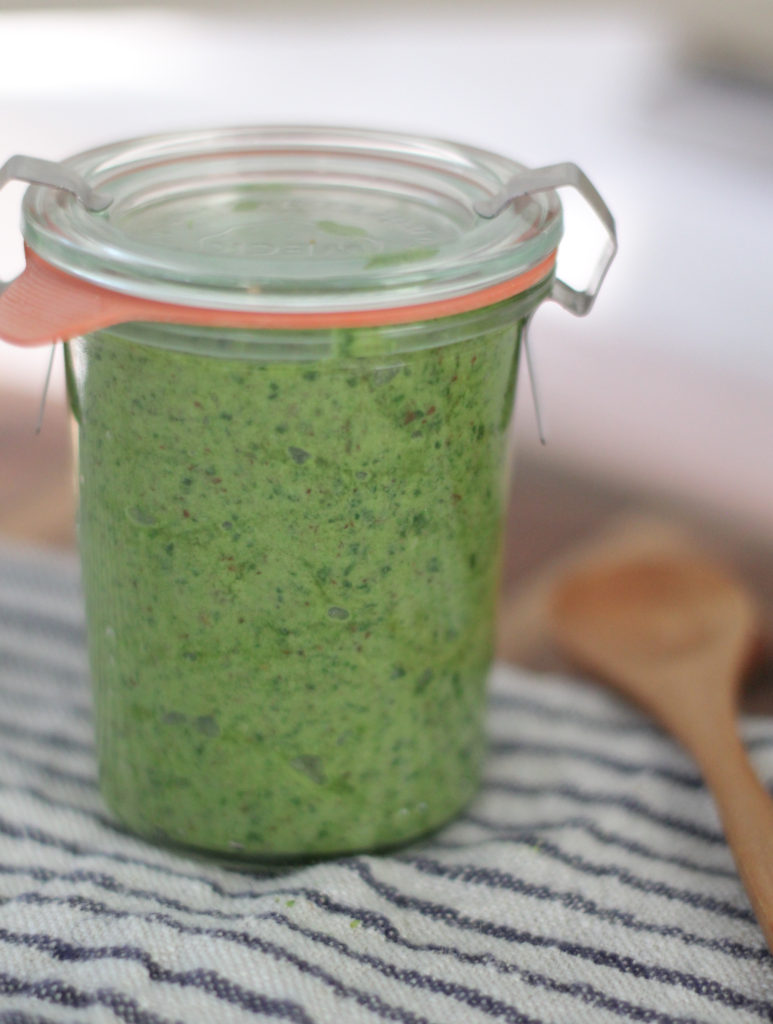 Spoon it into little containers. Put a tiny bit of olive oil on top of each one (which keeps it from oxidizing). Stick one in the fridge and stash the rest in the freezer. Obviously pesto is great on pasta. If you go that route, I recommend more toasty pecans and grated cheese on top.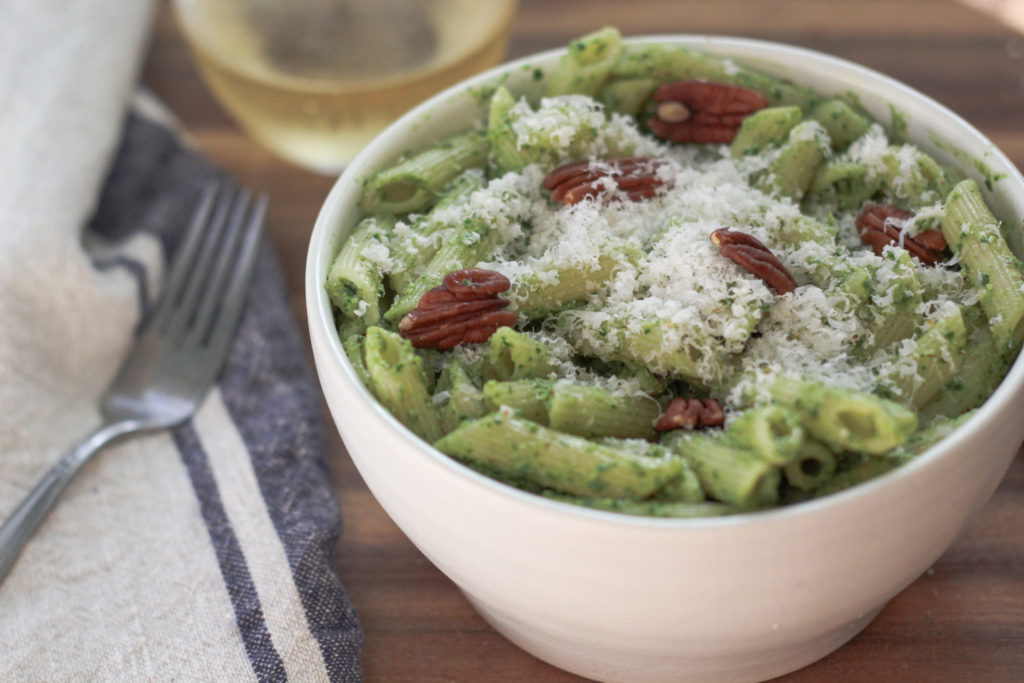 It's also excellent dolloped on pizza, tossed with roasted vegetables and potatoes, schmeared on wraps, swirled into bean dip, and spooned over grilled fish. You get lots of big flavor, plus an added dose of veggies. Bonus.
Collard Pecan Pesto
2017-02-07 07:11:32
Ingredients
1/2 cup raw, unsalted pecans
2 large cloves of garlic
1 teaspoon lemon zest
1 tablespoon lemon juice
5 cups chopped collard leaves (tough end stems removed)
handful of fresh herbs (basil, parsley, or mint- optional)
1/2 cup grated parmesan cheese
pinch of red pepper flakes (optional)
kosher salt and black pepper, to taste
3/4- 1 cup olive oil (plus more for storing)
Instructions
Toast the pecans in a dry skillet over medium, stirring until slightly darker and fragrant, then immediately move them to a plate to cool.
Add the pecans, garlic, lemon zest and juice, collards, herbs, parmesan, red pepper, salt and black pepper to the bowl of a food processor (or blender). Pulse the machine until everything is combined. Open the lid, give it a stir and scrape down the sides. Repeat as needed until the ingredients are evenly combined.
Now turn the machine on and slowly drizzle the olive oil in through the top chute (or the opening in the lid of the blender). Add as much as needed to achieve the consistency you like. Sample and adjust the flavor boosters to suit your taste.
Spoon the pesto into jars with a little olive oil on top. If refrigerated, use it within a few days. Stores well in the freezer for months.
Suwannee Rose https://suwanneerose.com/