Sometimes I think I've nailed all the elements of a perfect dinner: Fish cooked to perfection. Fresh veggies. Grits, maybe rice.
We sit down to eat, and sure enough, someone has to get up and look for condiments. Everything tastes fine, but it just needs that kick. Something to tie it all together.
This is a quick sauce to solve that problem. Slice one tomato, one jalapeño, and one shallot. Roast them. Blend them with fresh herbs, lime juice, and mayo.
And that's it! You're done. Dinner is saved.
This sauce has oomph. The fresh herbs and sweet roasted tomatoes give it bold flavor, and the jalapeño adds just enough heat. Use it to top anything grilled. Drizzle it over rice bowls or tacos. Spread it on sandwiches. And you should definitely make some for the fish I'll be sharing with you later in the week.
With this sauce, no one's leaving your table to look through the hot sauce collection.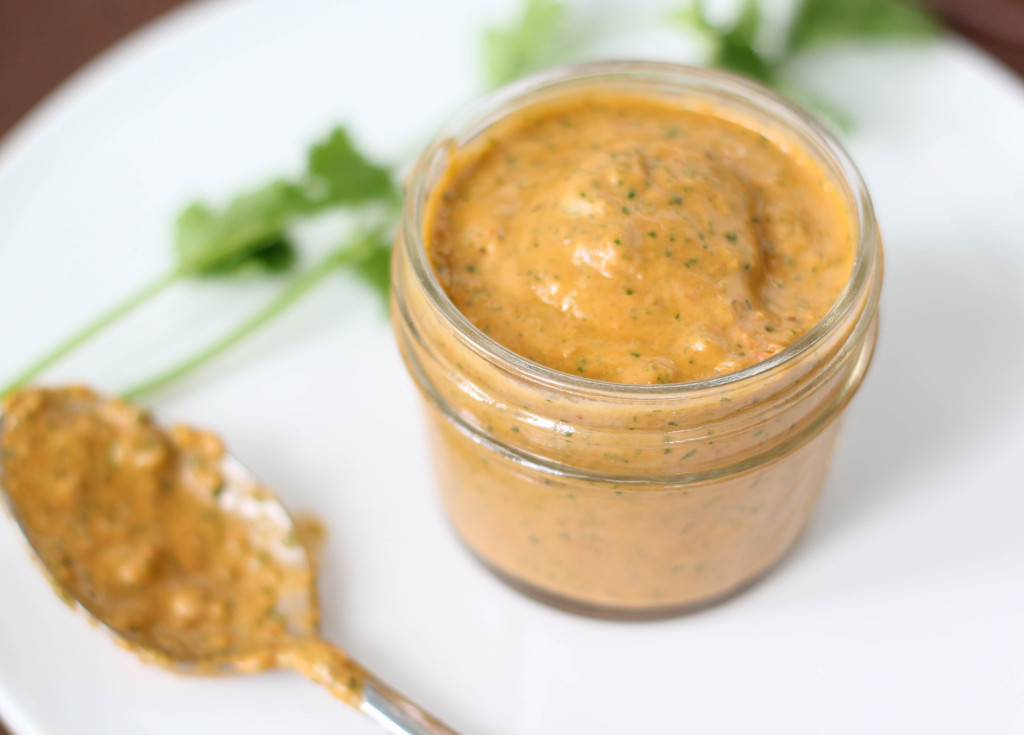 Creamy Roasted Tomato & Jalapeno Sauce
2016-03-07 13:24:54
Ingredients
1 tomato, slice
1 jalapeno, sliced, ribs and seeds removed for less heat
1 shallot, sliced
olive oil
salt
handful of fresh herbs (basil or cilantro)
1 tablespoon lime juice
1/3 cup mayo
Instructions
Preheat the oven to 350.
Put the sliced veggies on a parchment-lined baking sheet. Sprinkle with salt and drizzle with olive oil. Roast them until they just begin to brown, 15-20 minutes.
Add the roasted veggies, herbs, lime juice, and mayo to a blender or food processor and blend until smooth and creamy. Add more salt to taste. Serve immediately or refrigerate and use within a few days.
Suwannee Rose https://suwanneerose.com/