We usually find kaffir lime leaves in bowls of Thai soup. Just like bay leaves, they impart their essence to the broth, but they're meant to be left behind because the whole leaves are not exactly palatable.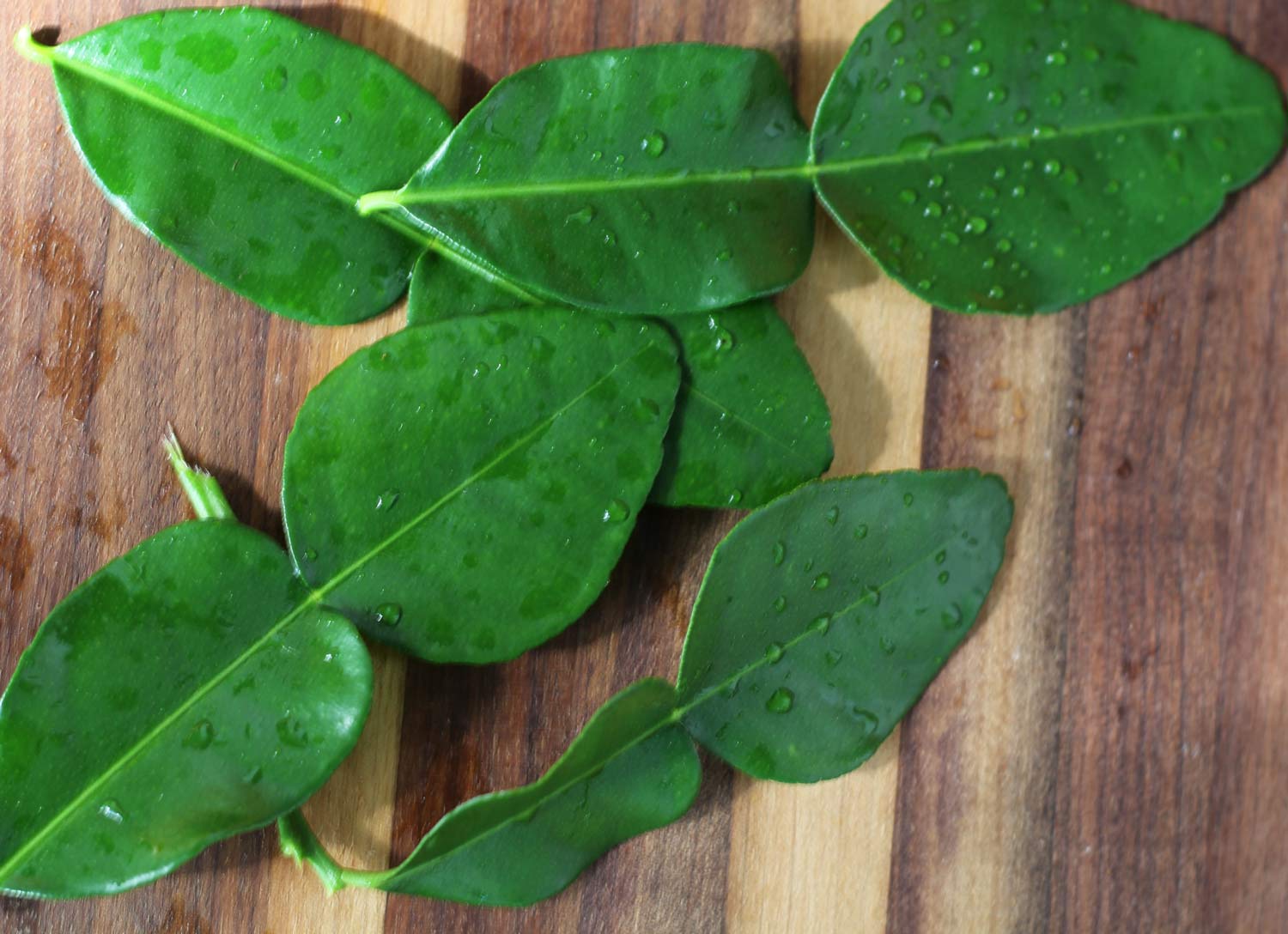 But fresh kaffir lime leaves are tender and perfectly edible once they're finely chopped. They add an intense floral-lime fragrance to a dish without being sour or bitter like lime juice and zest. Since we love Thai cuisine and can't do without kaffir lime leaves around here, we planted a tree. I'm always looking for new ways to use them.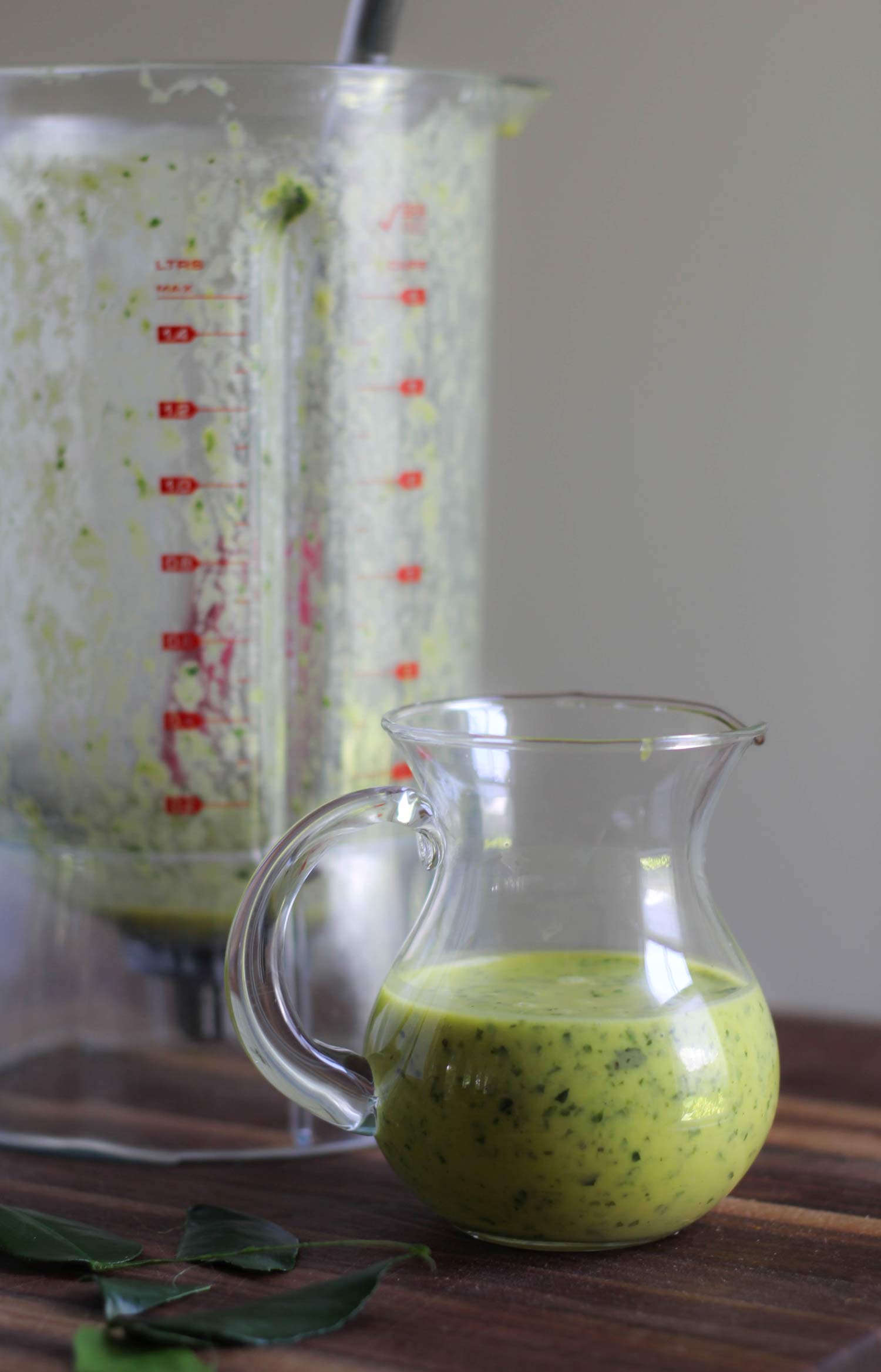 I started adding them to salad dressings I make in the blender. No chopping necessary, so I like that. But the little bits of leaves sometimes sink to the bottom. My latest revelation: a little fresh mango adds even more tropical flavor, and it also creates a nice emulsion to suspend them.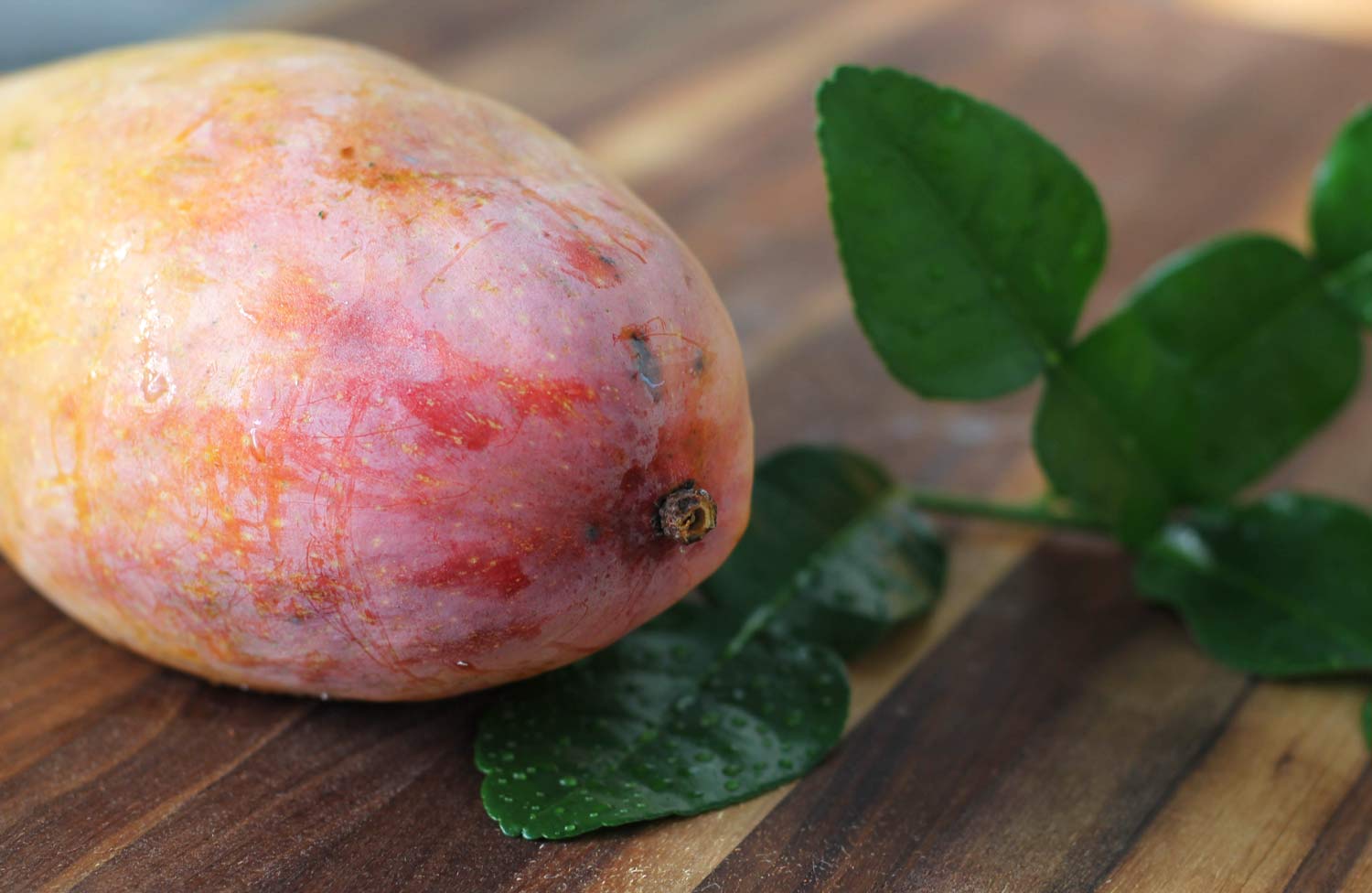 I cut open my first pineapple of the season to use in the salad pictured here (along with jicama, red onion, cucumber, and cashews). It was so good with this vinaigrette. I think you could use whatever salad stuff you have on hand, but definitely consider adding some fresh pineapple.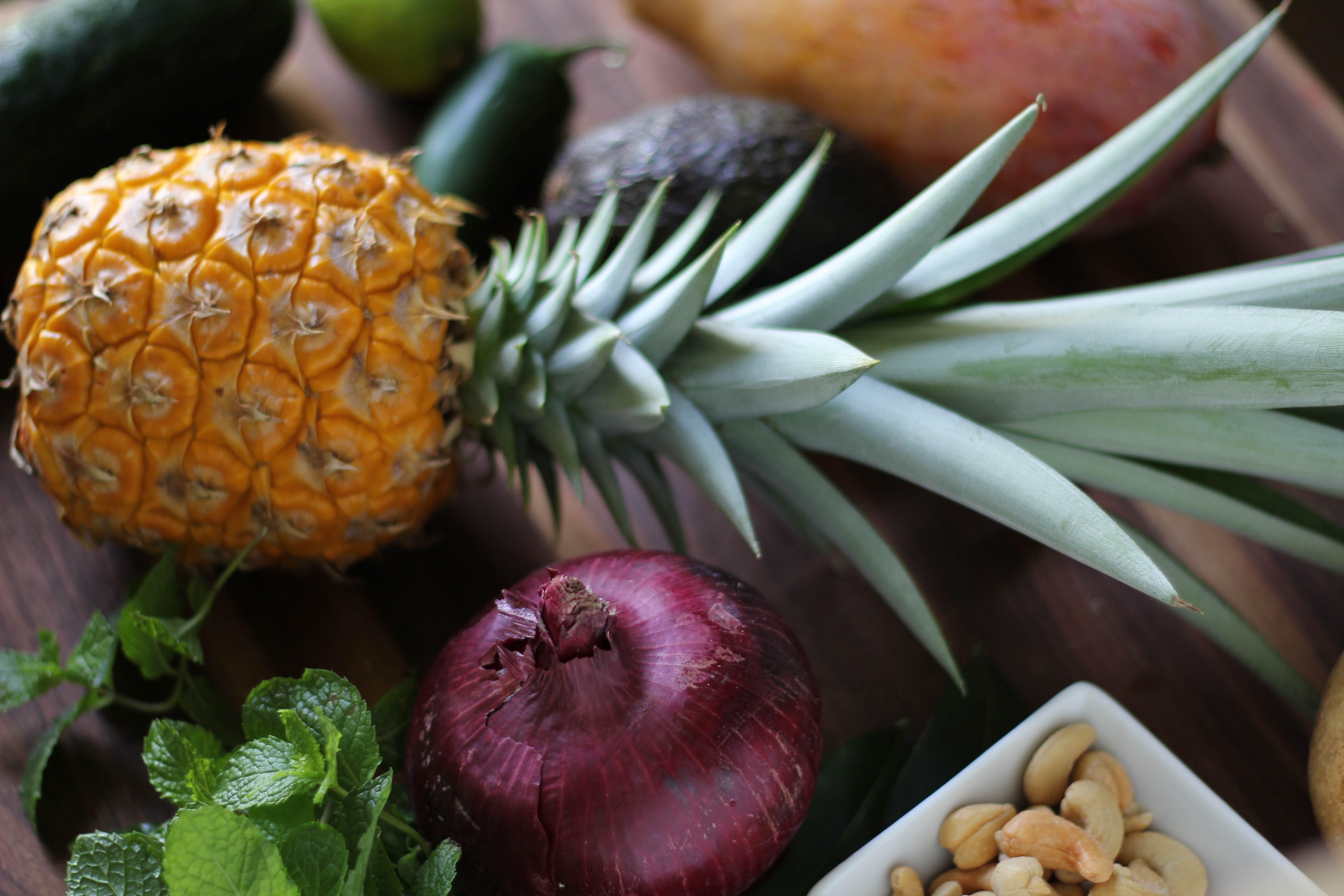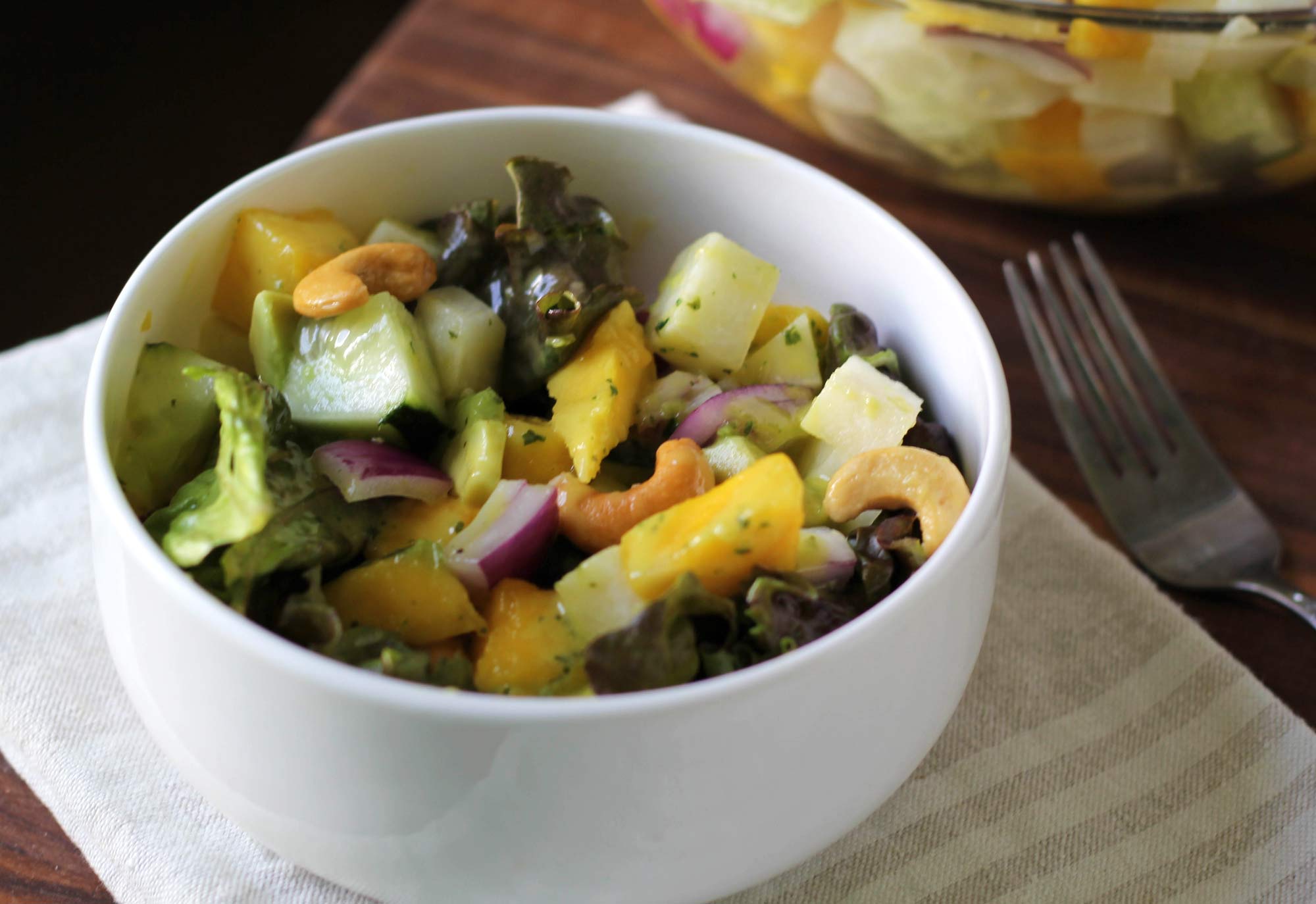 Or go beyond salad. Drizzle it over a rice noodle bowl, mix it with ceviche, or serve it alongside these fresh rolls. Exotic lime and sweet mango brighten up all those summer favorites.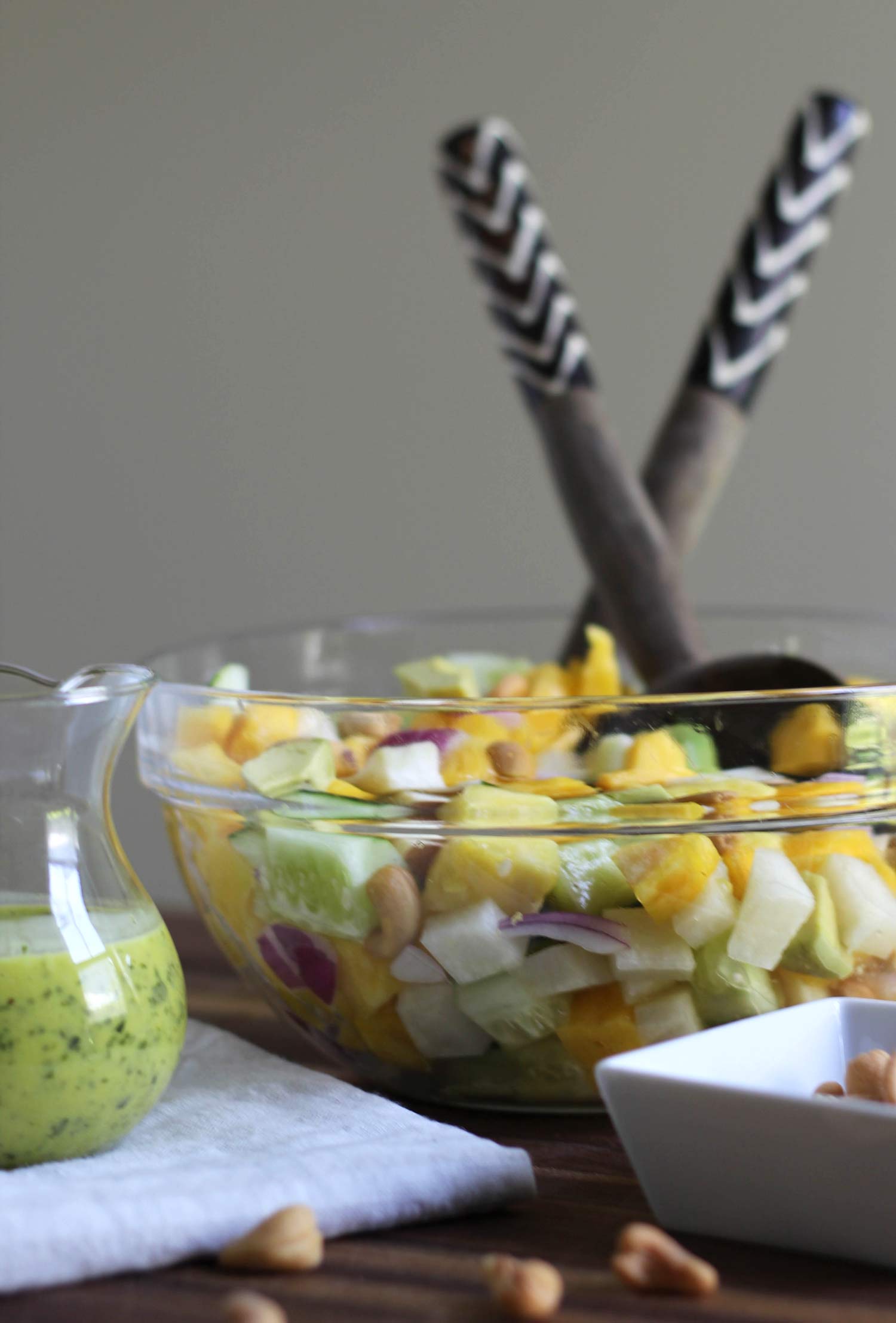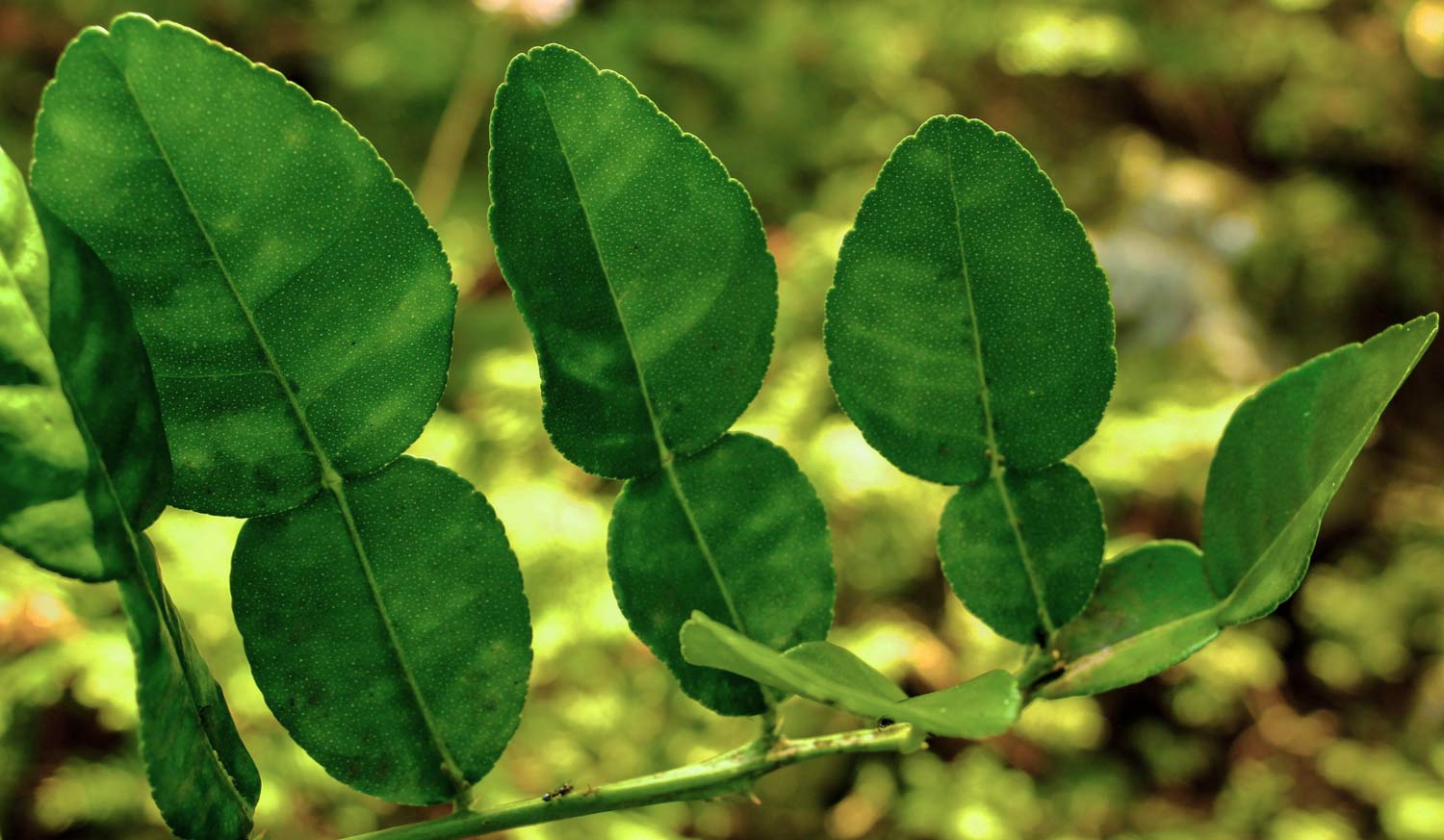 Kaffir Lime & Mango Vinaigrette
2015-07-21 18:14:36
Ingredients
3 kaffir lime leaves*
1 cup mint leaves
1 jalapeno, sliced in half and seeded
1 clove garlic
1/4 teaspoon coarse kosher salt
1 cup mango chunks
juice of 1 lime
1-2 teaspoons honey (to taste, depending on the sweetness of the mango)
1/3 cup olive oil
Instructions
Remove the center stem from the lime leaves and discard. Add the torn leaves to the blender or food processor, along with the mint, jalapeño, garlic, and salt. Blend until the lime leaves are very finely minced. Stop the machine to scrape down the sides as necessary. Add the mango, lime juice, and honey and blend again. Drizzle the olive oil into the chute of the food processor (or the opening in the lid of the blender) while the machine is running. Blend until smooth.
Use immediately or cover and refrigerate for up to a week.
Notes
Find fresh kaffir lime leaves at Asian markets. Sometimes they're refrigerated or frozen, and that's okay. Just avoid the dried ones for this recipe.
Suwannee Rose https://suwanneerose.com/