A friend gave me this recipe a few years ago and it came with a warning: it is in no way healthful and it might put a certain Southern cooking queen to shame. This is my favorite Thanksgiving side dish. On any other day it should be classified as a dessert. Although I must admit, it does make an excellent breakfast the day after.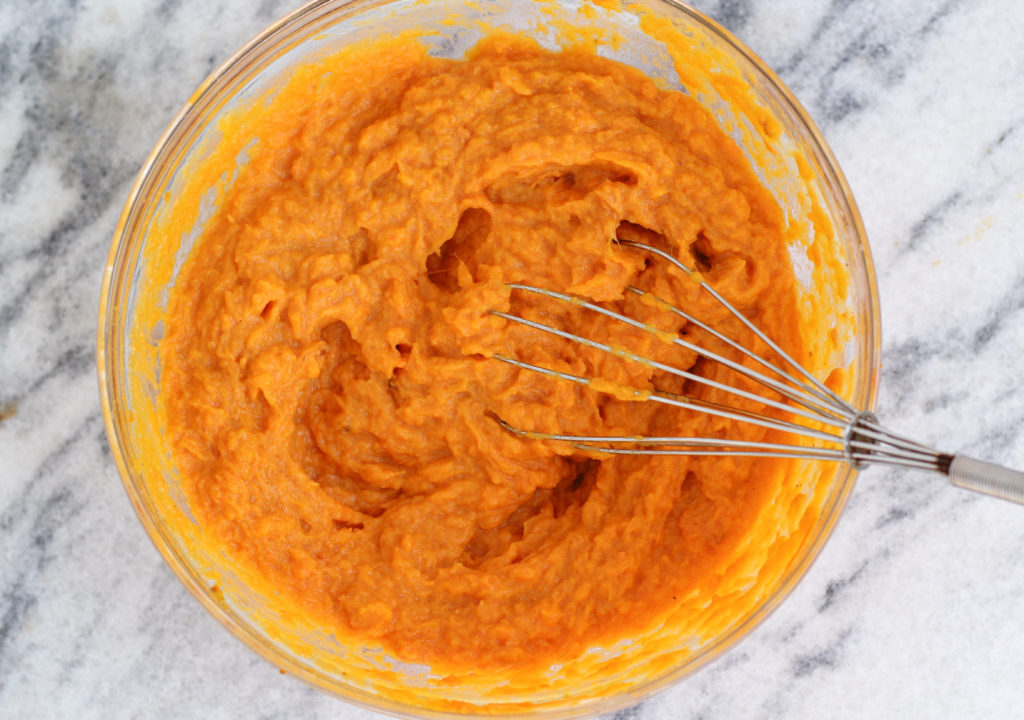 It starts with a layer of smooth and buttery sweet potatoes laced with vanilla.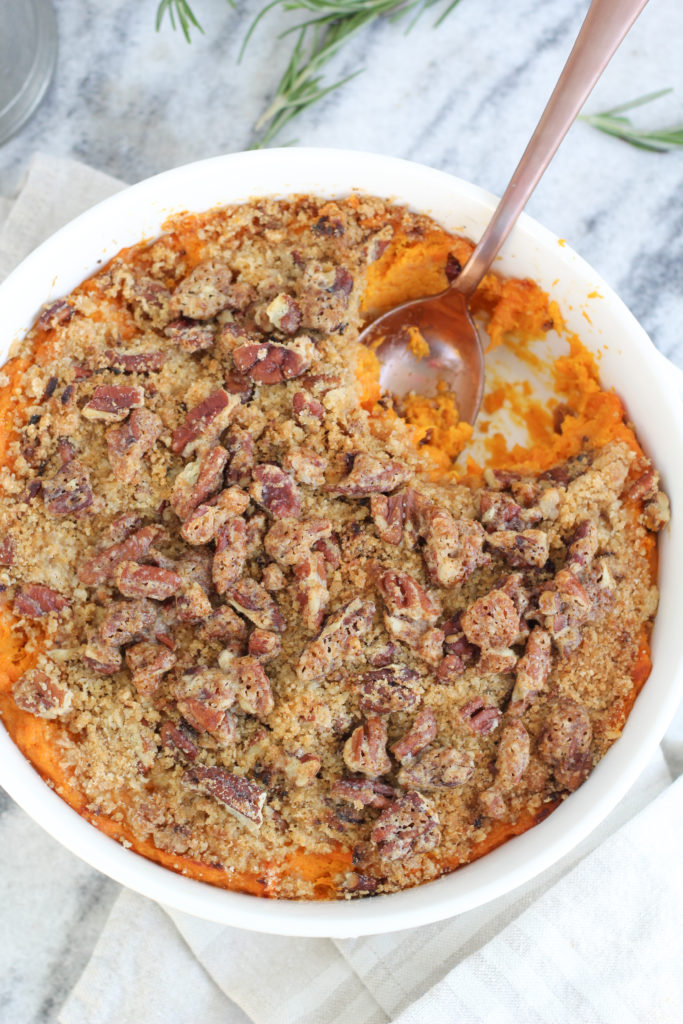 The whole thing is covered in a crumbly candied pecan topping, then baked until that gets all toasty and crunchy.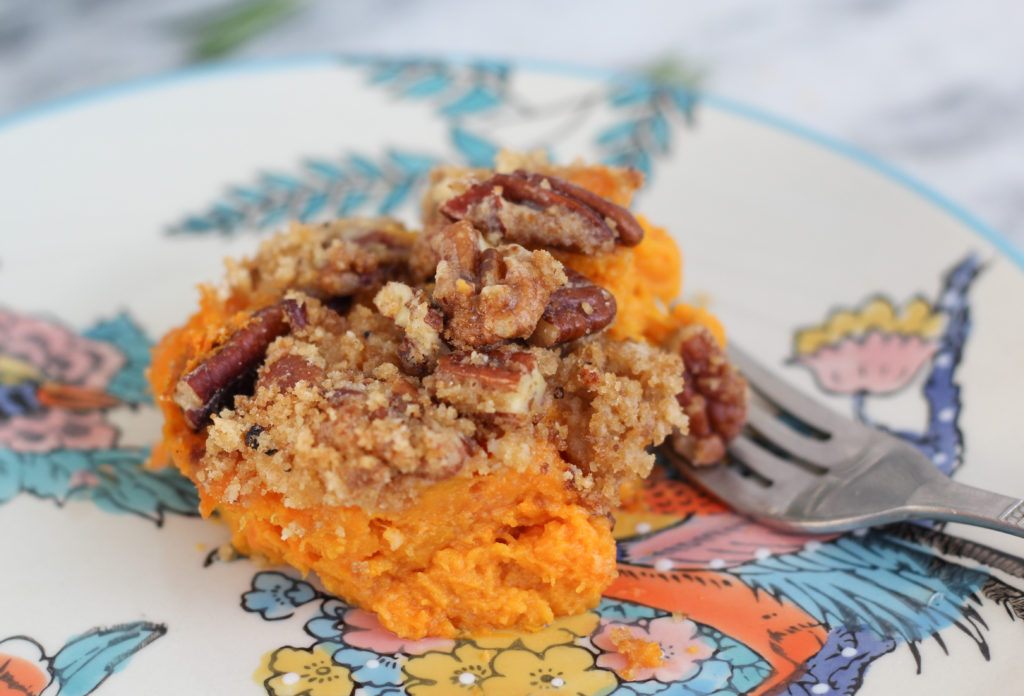 It's so good you won't miss the marshmallows.
---
Southern Sweet Potato Casserole
Filling:
5-6 large sweet potatoes
1 cup sugar
1/2 cup melted butter
1/3 cup milk
2 eggs, beaten
1 tablespoon vanilla
pinch of salt to taste, especially if the butter is unsalted
Topping:
1 cup brown sugar
1/2 cup flour
4 tablespoons butter, softened
1 cup roughly chopped pecans
pinch of salt, to taste
Preheat the oven to 350. Line a baking sheet with parchment or a silicone baking mat. Wash the sweet potatoes and place them on the baking sheet. Bake for about an hour, or until they are very tender when poked with a fork. (Make the topping, below, while they bake). Allow them to cool for about 10 minutes, or until cool enough to handle. Remove the skins, which should come off very easily at this point. Put the sweet potatoes in a large bowl and mash them with a fork. Stir in the rest of the filling ingredients.
Combine the topping ingredients in a medium bowl and mix with a fork until the mixture becomes coarse crumbles.
Butter a large baking/ serving dish. Spread the sweet potato mixture in the dish. Sprinkle the topping over it. Bake for 25 minutes, or until the top begins to caramelize.