The most devout mango lovers I know gather in a grove of moonlit mango trees to kickoff the start of each season. There's tropical music, a bar serving every kind of mango cocktail, and of course there's mango food galore.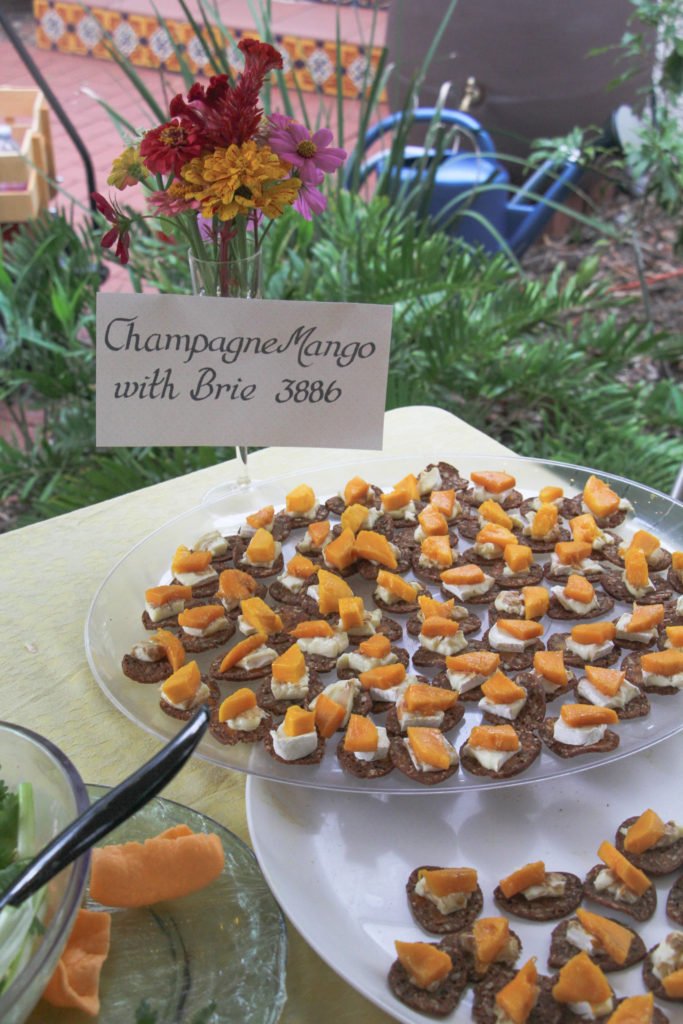 Each person brings their best mango dish for the recipe contest. Think chili cook-off in the mango underworld. The election process is suspicious. The ballot box may have been stuffed, and my ballot disappeared before it was complete. But this is Florida, after all.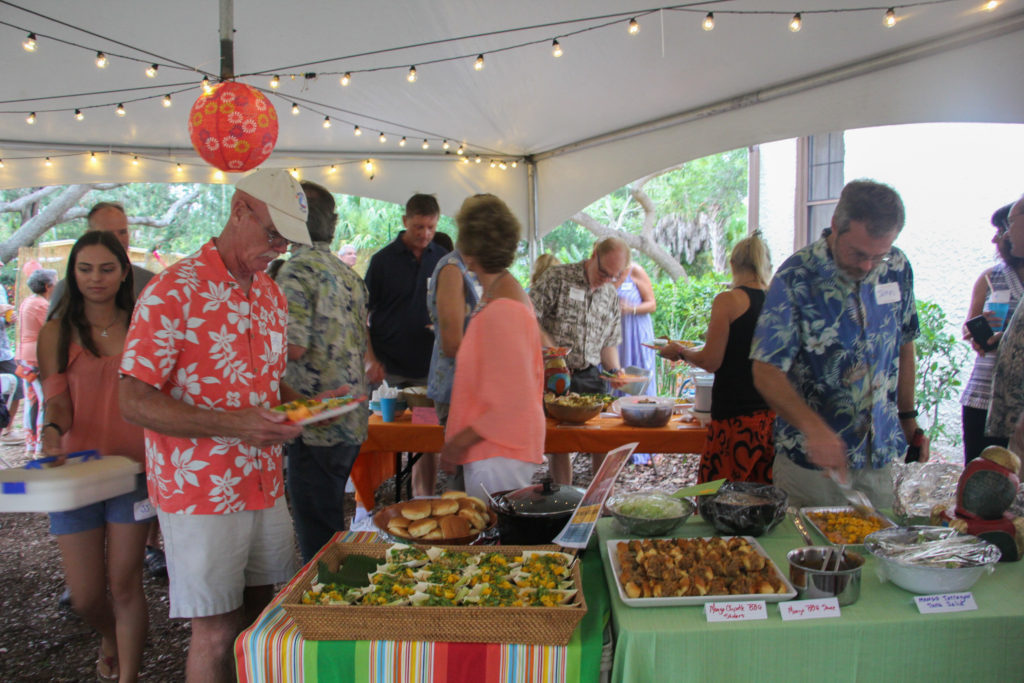 Some standouts included a green mango salad, mango and shrimp lettuce cups, mango-chipotle pulled pork sliders (Toby is still talking about those), and some beautiful rice dishes laced with fresh mangos.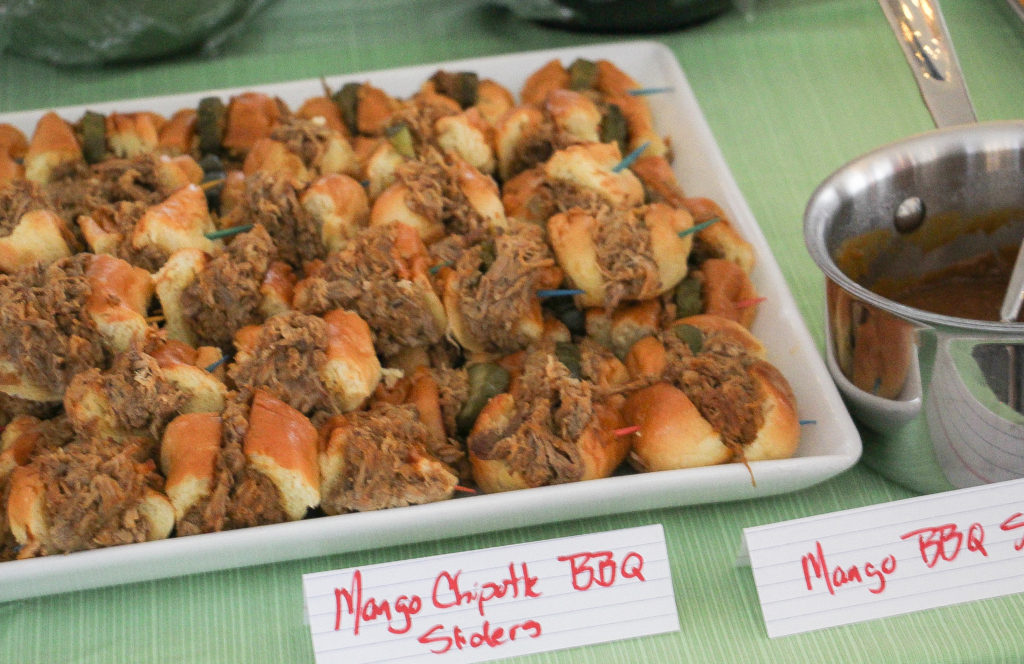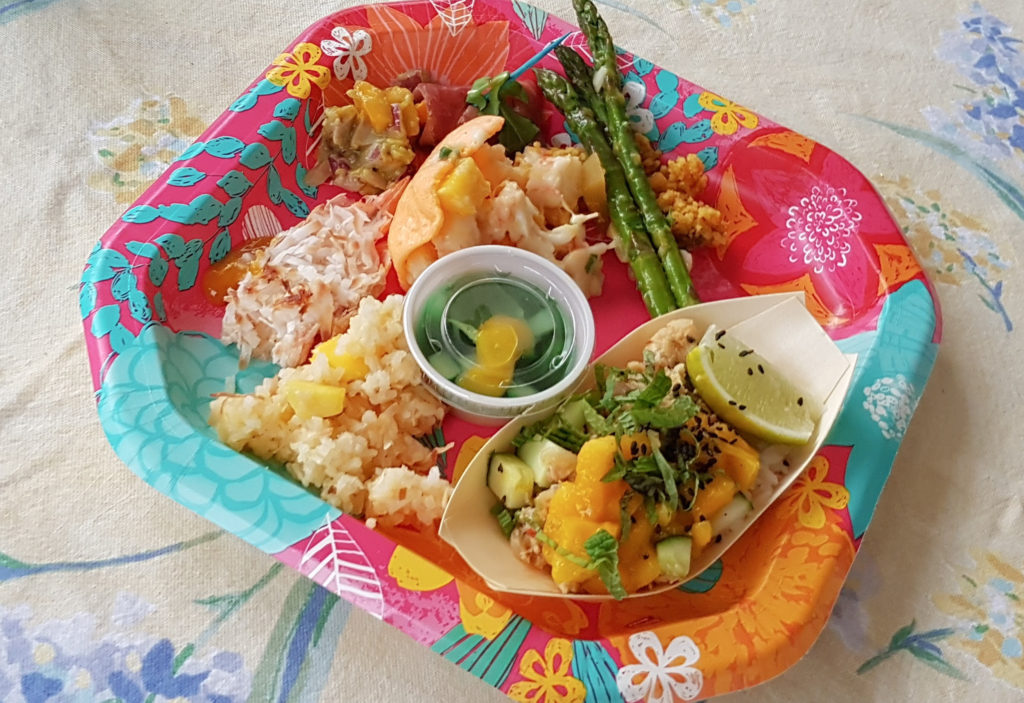 After all that, making room for dessert is a challenge. How do you pass up a mango-cashew croissant? Or mango cobbler? And then there's Carroll, making customized mango granitas with fresh lime zest, dousing each one with a squirt bottle of tequila.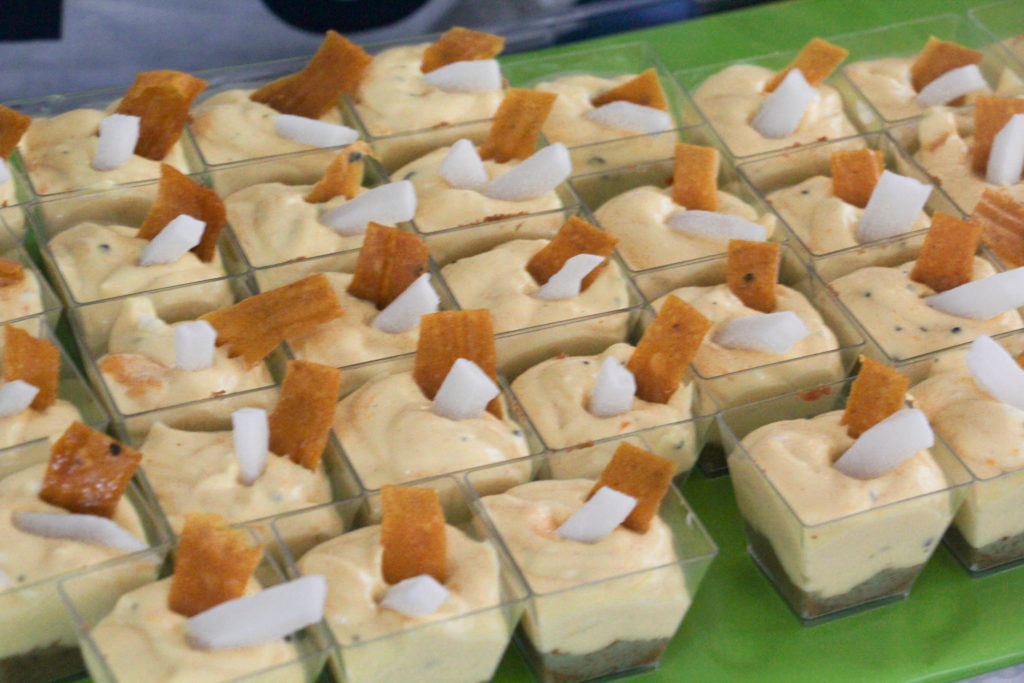 These exquisite little mango cheesecakes have a gingersnap crust and they're garnished with mango leather and fresh coconut. They're laced with cardamom. I'm kicking myself for not smuggling a few home in my purse. I think I could have fit a few more mango cookies in there, too. You know, for later.
The Urban Gypsies serenaded us all night, and Toby joined in on the ukulele for some John Prine tunes.
At the end of the night, the mango queen of St. Petersburg announced the winners:
Best Appetizer – Champagne Mango with Brie, by Meg and Lon
Best Soup or Salad – Thai Mango Salad, by Joe
Best Entree – Stuffed Pork, by Gary
Best Dessert – Mango Granita, by Carroll
aaaannnnd…..Best of Show – Mango Mahi Larb created by Danielle and Toby Rose! Woooohoooo!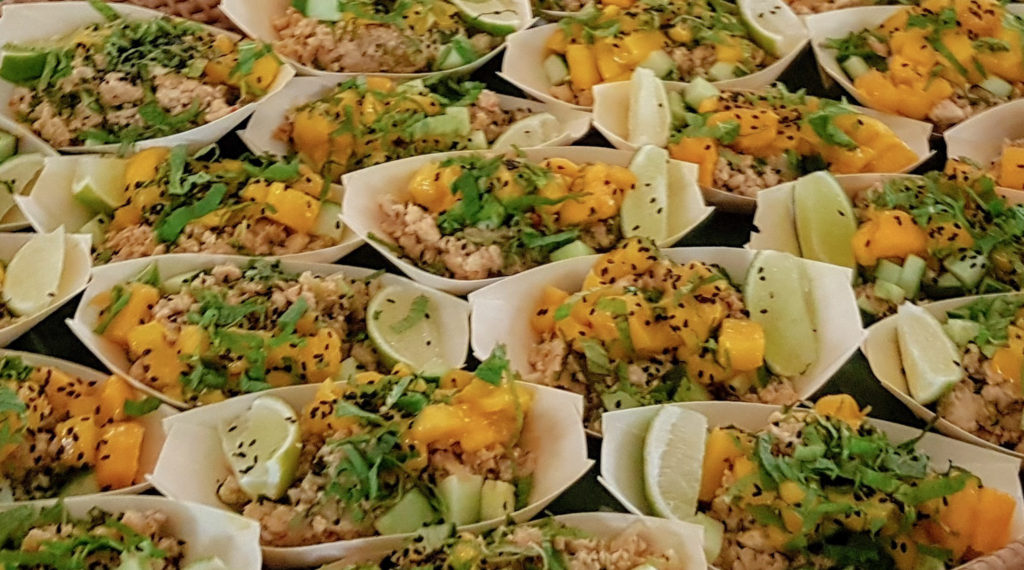 I'll be finding those black sesame seeds around my kitchen for a long time to come.
I'll post some winning recipes for you soon, but for now, check out these previous winners:
Cheers to all you mango lovers, and happy mango season!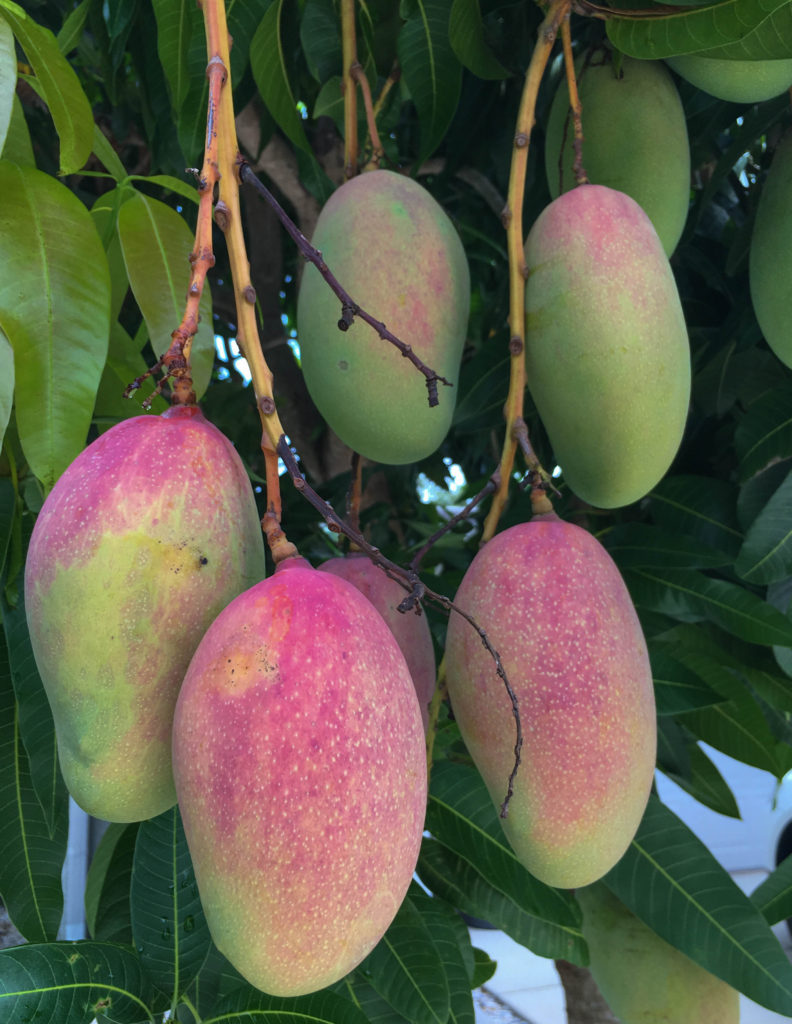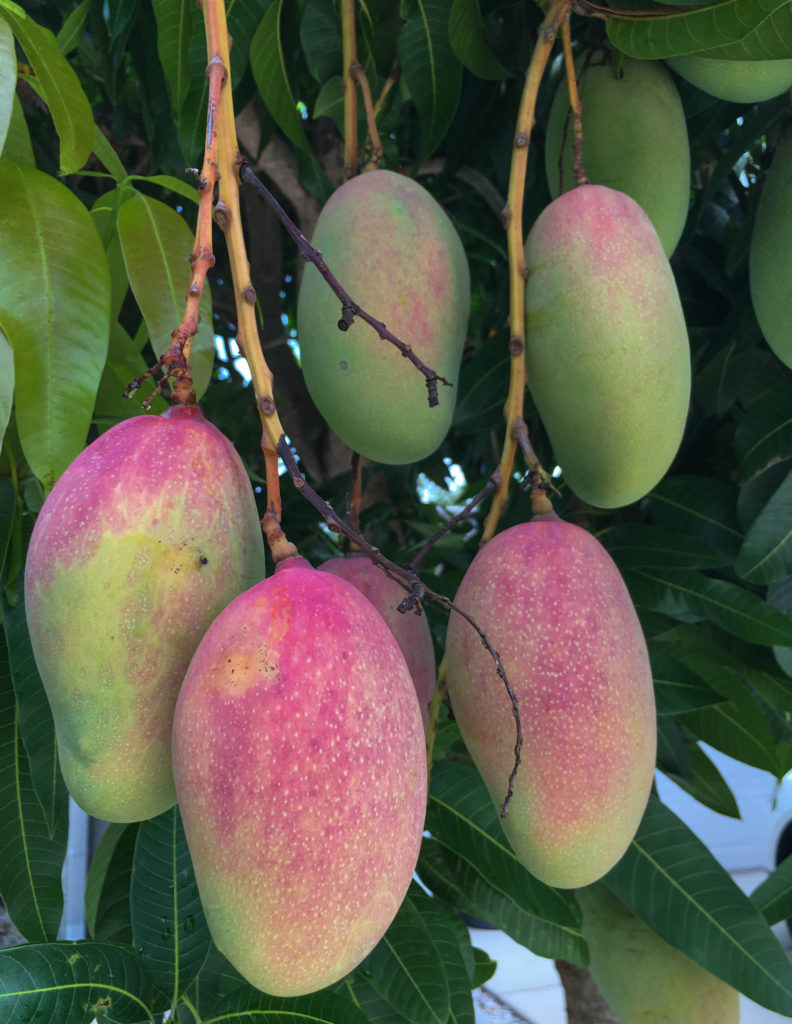 SaveSave
SaveSave
SaveSave
SaveSave
SaveSave
SaveSave